The fusion of technology and education; a miracle for 21st century students.
The impact of technology on the world is huge and education is one of the things that has been heavily impacted. I can't imagine today what education would look like without technology and aside from the fact students won't have access to enough learning materials, education wouldn't be as interesting as it is today.
I didn't experience what education looks like during the times of our parents and with the little stories I have heard from my mom, I can confidently tell that children who started their education in the 21st century didn't go through any hardship. Things might not be as easy as they are today when you can dig anything out from the internet but education from the year 2000 upward was way better than what our parents experienced.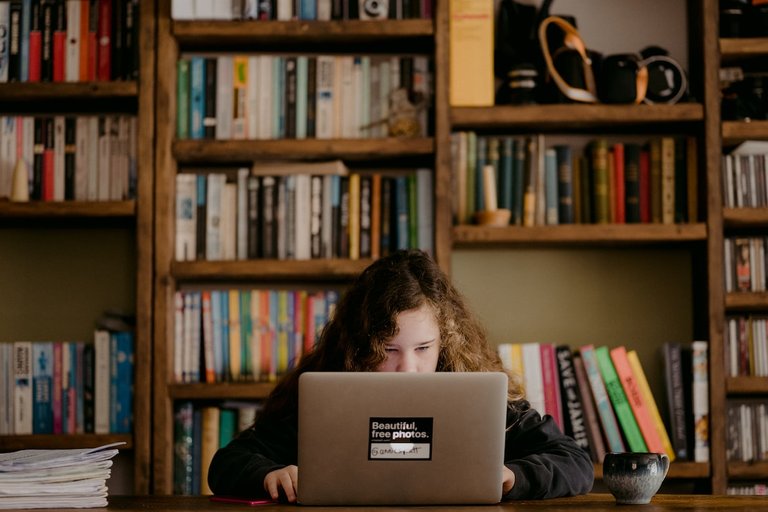 Source
---
The impact of technology on education is not restricted to learning, I think there is more to it. We might not take the transportation of students from home to school as a big deal but it is because without technology there won't be means of conveying students easily from home to school and vice versa.
Our parents trekked from one town to the other just to get educated, many students won't be able to raise their feet tomorrow if they cover those distances today. They wrote on slates while we used notebooks, and today, some schools use computers and other devices for learning in classrooms. As insignificant as we might think some of these things might be, many people won't have been eager to study without the easiness technology has given us.

The effect of technology on education can't be overlooked and it has made learning very much easier. It is interesting to know that with a smartphone and the internet, you can lay your hands on any information or material for learning even though you might need to pay a few bucks.
Combing the library was the only way to learn things that weren't taught in class, it was difficult going through those giant books. You need to comb different textbooks to get different author's ideas on a particular topic but today, you can do that in less than 5 minutes with the help of technology. Despite the good sides of technology on education, we can't deny the fact that it has its negative sides to it.
Technology has made a lot of students lazy, most projects and research are done through the internet which wasn't so before now.

There are a few questions I will give response to below, I hope you enjoy reading to the end.
How did these devices help you in your schooling?
The first time I used a device for school work was in senior school when i got my first scientific calculator. In SS2, we were given a geography assignment that require collecting some information online.
Although it was expensive but we got to learn things we couldn't find in textbooks, that one experience opened my eyes to how much I could benefit from the internet. After that experience, I began learning from the internet because my mom supported me with anything that would help me learn better.
Sometimes, my mates think I have this super brain when talking. They failed to utilize the power of the phones they had which I couldn't afford and when I could afford one, learning went to a whole different level for me.
During my tertiary education, I really enjoyed using the internet to study because I usually don't have money for textbooks or handouts but I can get any material on the internet. It really helped because there are times when lecturers even say blunders and surfing the internet reveals the truth.
---
Did they constitute a distraction? Or were they of great help?
The impacts of technology on education were very helpful for me, I benefited a lot from reading materials online, watching tutorial videos, and so on.
But, as I mentioned earlier. There are setbacks with the great help technology has rendered and today, I do say young students reading from the internet must be done with parental supervision.
One of my siblings gets a lot of research homework so we gave him good access to the internet. On a fateful day, I decided to check the device he uses and I discovered he was doing more than reading. The distraction involved is much, I do take breaks to listen to music, chat, play games, and others which aren't helping when studying, sometimes I even get carried away doing these things.
---
What do you think is the future of education with respect to technology in your own opinion?
The future of technology is uncertain and if doesn't lead to the end of the world, it will still bring more improvement to education. I don't know how or what the improvement would look like but I am sure it will.
During the lockdown, students took lectures from the comfort of their homes. Not many saw t the possibility of that before Covid and I am certain that there are still more impacts technology can have on education.
---
Regardless of the setbacks with the fusion of technology and education, I do still choose the positive impacts on many students across the world.
Thanks for reading.
---
---