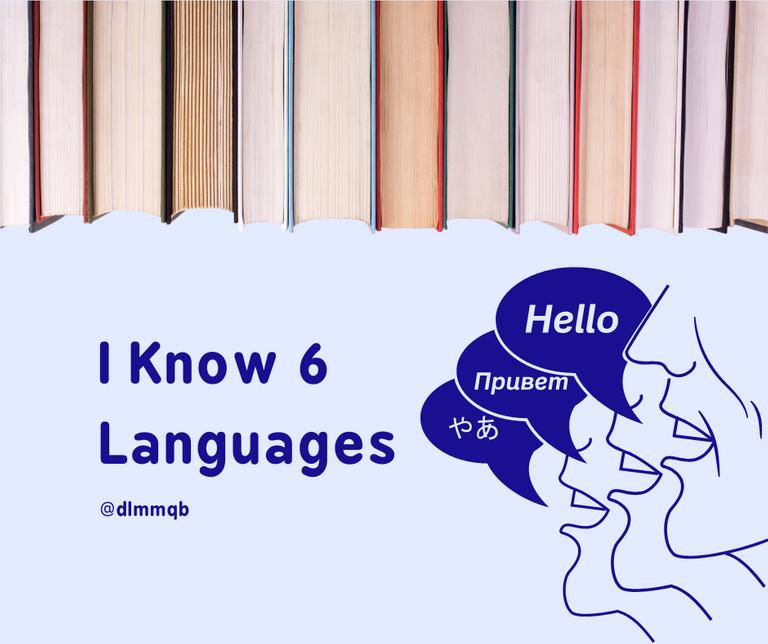 MADE WITH CANVA PRO
Polyglot:
Many people wonder what it's like to speak more than 1 language. On the other hand, I made an image for blog 5 languages I know. While writing the blog I found out I forgot to add my mother tongue. Yup, I had to edit 5 to 6. You might be wondering what's polyglot or how he knows 6 languages. I will explain everything properly and when you reach the end of this blog you will understand how easy it is for me to know 6 languages.
So Polyglot is a person who speaks or understands many languages. I became a polyglot naturally because of my environment. I did not aim for learning these languages. Let's start with languages one by one and why I understand them.
Punjabi: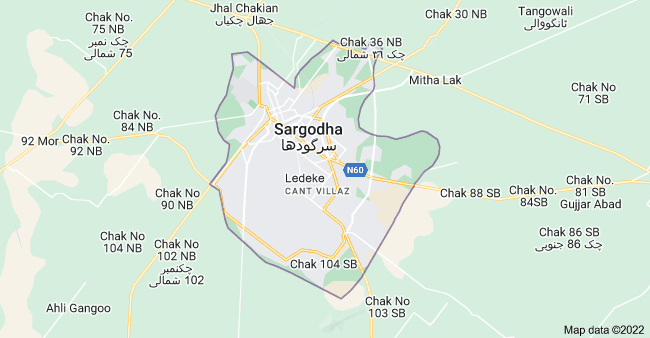 IMAGE FROM GOOGLE MAPS
I was born in "Sargodha". Everyone in our surroundings speaks the Punjabi language there. My mother and father both are Punjabi and my mom still speaks Punjabi although now in Karachi (Pakistan's city) some people don't understand Punjabi. She speaks in "URDU" only when people tell her that they can't understand Punjabi.
By now you get the idea, that not only my mom speaks Punjabi but my mom and dad also talk in their mother tongue "Punjabi" with each other too. I also visit my Dad's and Mom's side of the family in vocations a lot of times and they speak Punjabi too. Some of my cousins talk with me only in the Punjabi language on phone calls.
Writing Punjabi is similar to Urdu so it's fair to say I can speak, write, read and understand the Punjabi language.
Urdu: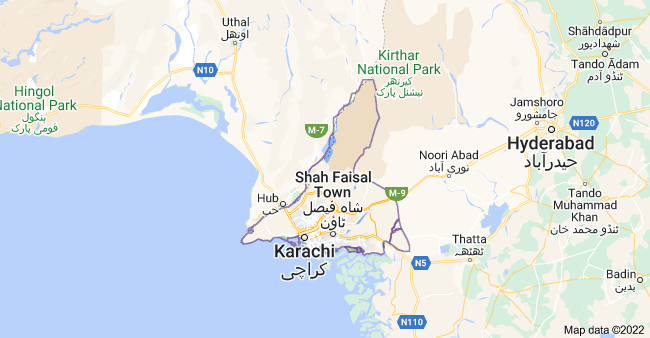 IMAGE FROM GOOGLE MAPS
After I was born, we came to Karachi. It is the biggest city in Pakistan by population. Karachi was also the Capital of Pakistan but now Islamabad is Pakistan's Capital still. Financially Karachi generates most of the income of Pakistan. Although Karachi is not a Capital now, we still have a stock exchange and state bank here. It's fair to say that Karachi is the Financial Hub of Pakistan.
Coming back to the "Urdu" Language, Urdu is the official language of Pakistan. Most people of Pakistan can understand Urdu. We also learned Urdu as a subject in school in all grades. A memory of me related to learning Urdu is writing an ad in 8th grade in the Urdu language. I wrote an ad for "Paddle Pop Giggly jelly". It was a question for example with I attempted but as I got 10 out of 10 marks in that question and it was a creative category question, I still can't forget it. We were taught Urdu in many creative ways through stage drama performances, poetry, presentations, and much more.
I would be fair to say that I can speak, write, read and understand the Urdu language.
Sindhi: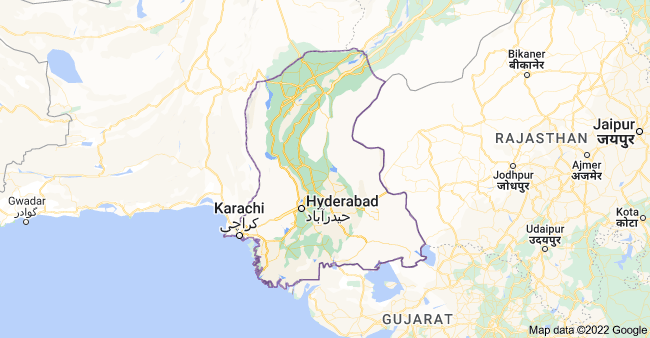 IMAGE FROM GOOGLE MAPS
Pakistan has 5 provinces and Karachi falls under Sindh province. We didn't have a choice and we had to study the "Sindhi" language from 5th to 10th grade in school. This forcefully learning to get grades so we can go to higher College had negative effects too. I was a bright student. Only our teacher gave us 45 mins in class and that was not enough to learn a new language. We didn't have anyone around to teach us Sindhi. It was just me, the alphabet, and a translated version. In these 5 years, I learned enough that I can answer anything if the person writes for me. I can only understand the written version of Sidhi and only write back. I can read any Sindhi newspaper with ease and understand the information. We sometimes have Sindhi books/newspapers nearby and I love to read them just to test myself. Ironically, if someone speaks Sindhi in front of me I can't understand anything they are saying nor If I speak Sindhi they will understand it. It's just that I can read and write proper Sindhi language.
It would be fair to say, I can only read and write Sindhi. Yes, it sounds strange but true because of the above-mentioned reasons.
Saraiki: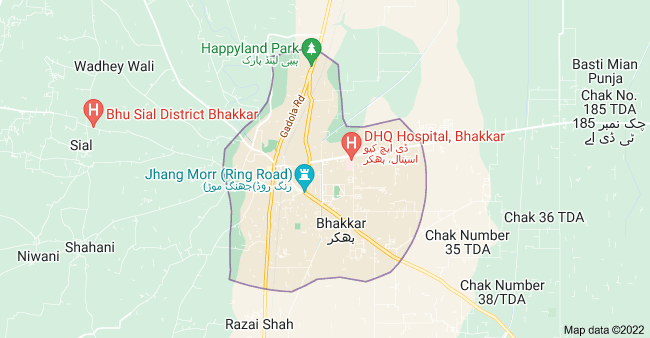 IMAGE FROM GOOGLE MAPS
My Father lives his early age in Bhakkar which is a part of Punjab province. All my father's friends are mostly from Bhakkar. When we came to Karachi my dad still talks to his friends on phone calls. We also visit Bhakar in vocations. I spent a lot of time with my father in childhood and learned Saraiki at an early age too. I never saw Saraiki in written format. You might be wondering how can I understand a language only by listening without speaking, writing, etc. To your surprise, I love the sound of the Saraiki language. Just like how people say French is the language of love to me it's Saraiki. It's like the sweet sound in your ears. I also have a favorite line in Saraiki "Wat wat ky kary saen". I also like Saraiki songs, a popular one is "Dil bao ronda aye wat na ty wallo aa". You might think, I can't understand Saraiki just because I listened to it a lot but on public transport, a lot of times drivers play Saraiki songs, I don't only understand them but also enjoy them.
Hindi: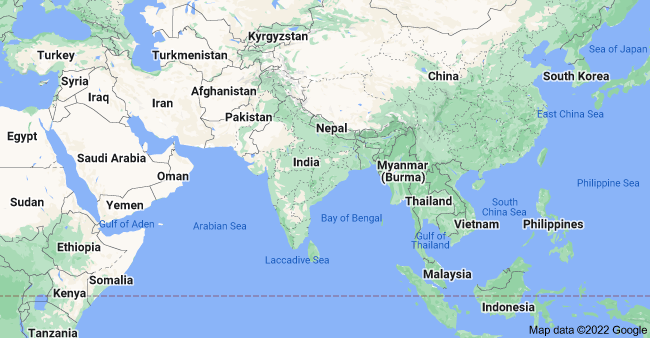 IMAGE FROM GOOGLE MAPS
Pakistan and India were once a single piece of land. Hindi is the national language of India. Urdu and Hindi have a lot of similarities. Cartoon Network, Nickelodeon, and other cartoon or anime channels were only broadcasted in Hindi. In an attempt to enjoy cartoons and anime Hindi became easier for me to understand. Some words of Hindi are too difficult and different from Urdu and most Pakistanis might not understand them. I also watched Indian shows of Indian Gods and in those shows, Hindi is hard but I can understand it. I know a lot of things about their culture and religion too. My favorite line of God Shiva is "This is not the end, for there is no end. Death, Life, Destruction, and Creation are threads of the same fabric. No matter who you worship, where you call home, we are all connected in this life, and in the face of destruction, you can despair alone or persevere together".
I can understand Hindi but their alphabets are different so I can't write it. Also speaking Hindi words is discouraged by a minority of Pakistanis as Urdu words replacement so it's hard to say if I can speak Hindi or not.
English: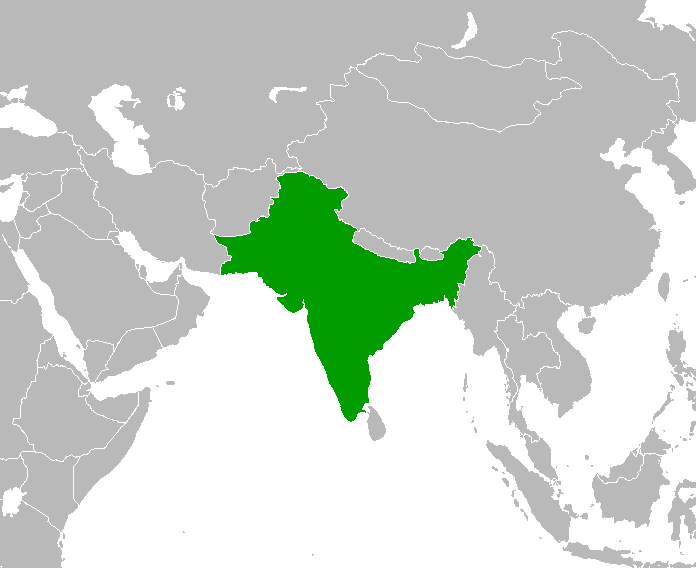 Allowed to use under CreativeCommon BY-SA 3.0, LINK
Before the partition of Pakistan and India, British People rule us. Due to a lot of cultural changes even after the British people left many Pakistanis still follow the weak mindset of the English language is better than all other languages. It's not about English being an international language but our rulers once spoke English. If someone speaks the national language URDU and one person speaks English, the one speaking English will likely be considered educated and people might give more respect to him. This mindset is toxic that in government and educational institutions we rarely see the Urdu language officially used. Someone who is a close member of my family was once scolded by her sister as an uneducated aunt can say the word "Dust" and she can't say it. It took me around 2-3 months to teach that person how to write the name, alphabet, and sign in English. Ironically if your sign is in English instead of Urdu then you will be considered more educated.
I learned my English language not from school only, I had a habit of watching Japanese anime with English subtitles. I watched a lot of Dubbed Hindi Hollywood movies while reading English subtitles. When I was in 5th grade I had a friend from Egypt and we talked on skype in English (Yup, we are still friends). I also listened to a lot of audiobooks and repeat the same vocals as them. I can easily speak in different accents of English. For Example, if an Arabic person speaks in English they don't have the "P" letter sound in Arabic which they change with the "B" letter sound. So "PIZZA" in Arabic English accent is "BIZZA". It sounds easier but it's not. British, American, and Arabic all people speak English in different accents and I can talk with them all in an accent that is easier for them to understand.
I am still learning to correct my grammar. When I talk in English or write in English to people in my surroundings it's too good. Even my family thinks my English is better but I always look up on the ladder and my English is still too weak. When I get a text in discord, I don't have time to Google when having a direct conversation. When I listen/read new words, I add them to my vocabulary. My English learning with never end as it's the language I use professionally and is important for my work.
Conclusion:
I can understand 6 languages Punjabi, Urdu, Sindhi, Saraiki, Hindi, and English for the above-mentioned reasons. How many languages do you know and what are your thought about me being Polyglot? Let me know in the comments section!
(I can also read Arabic. Mostly all Muslims can read Arabic. We know random words in Arabic but I can't write or understand sentence structure. Currently, I decided not to add Arabic to this list as it's a practice of reading from the holy book. Some might consider it as a language I know but I disagree with this point of view as speaking a language without understanding it is not on my list to be added. I can code so is it also a language to consider?).