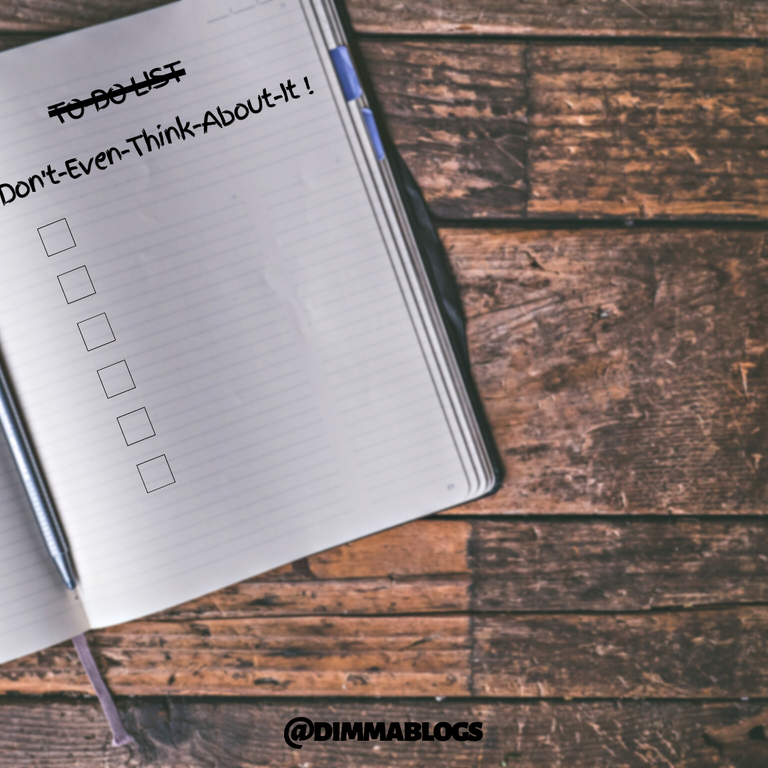 Just recently, I was randomly thinking about the things I'd really wish to do before I kick the bucket (of course, God willing, I won't be kicking it anytime soon but you know, one is never too young to start writing a bucketlist) and while I was thinking, I went on the internet to source for more ideas and boy, I did get some ideas; crazy and dreadful ideas which I'd never want to try!
Below are a few of the things I think should rather be on my "anti-bucketlist";

× FLYING A HOT-AIR BALLOON.
In simple terms, it's a gigantic baloon attached with something that resembles a big basket in which people can travel in. They are usually filled up with hot air in order to make it float in the air. Though, I've only seen them on TVs and it might seem fun to others but nah, I'll pass. Flying those things is something I hope I'd never have to do in life. Perhaps my major reason is because I'm scared of heights but asides that, I see them as a dangerous ride. It's too open and I get the feeling it'll be like standing in a floating balcony with "unheatable" flames above your head. It'll freak me out, so it's definitely a no no!
× BASE JUMPING/ SKYDIVING.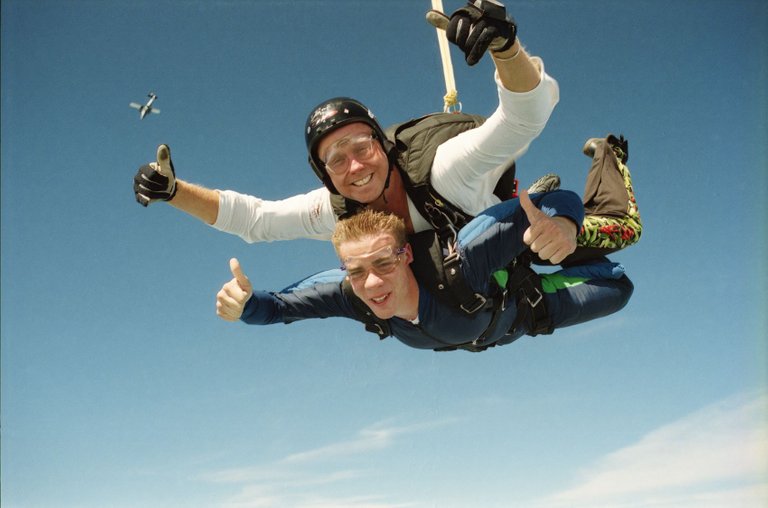 SOURCE
Whoever, created these must've taken "I believe I can fly" too personally 😅… I know these are on some people's bucketlists but on the contrary, it's on my anti-bucketlist and I don't ever wish to try it at all whether it's me jumping off from an unmoving high surface or an aircraft. the guarantee of safe landing with a parachute, I still find it too risky and I doubt I can handle the skipping heartbeats involved. I guess some kinds of "fun" are just not for me and that's okay.
× SWIMMING AT THE EDGE OF WATERFALLS.
Now, this definitely sounds like a death wish to me. Take the devil's pool located in Victoria falls at Zambia for example, going for a swim at the edge of that waterfall which overlooks a 338-foot drop is definitely something I wish I would never ever have to do because I'm terrified of water and heights, I'd rather learn to swim in regular pools and leave that thrilling activity for the daredevils 😅.
Here are some other things I wish I would never have to do:



× MURDER.
Of course I'm not capable of doing such but in any case, I hope I never have to find myself in a situation where I kill someone either intentionally or accidentally because it would make me feel extremely less of myself and that is something I don't want. I never want to live with such traumatizing and despicable memory.
× GIVE UP.
I know that there'll always be difficult times in life but regardless, I want to see myself standing strong, pushing through and succeeding. I don't wish to ever have to give up on myself, my dreams, goals or life itself because I want to keep inspiring myself and being the first child, I want to also inspire my younger ones who look up to me.
× BE SOMEONE ELSE.
I hope I don't ever have to be someone else or change my personality and try out certain stuff I wouldn't normally do just for the purpose of feeling among or having a sense of belonging. This is because I love being me, I love to stand out and always be my best self.
Well, I'll stop here because if I'm to continue, it'll probably go over a thousand words. Meanwhile, this is only a little insight of what my anti-bucketlist looks like. Perhaps some other time I'll share some of my bucketlist items as well.
P.S. This blog post is in response to the @hive-learners weekly posting topics for week 20 episode 1 on the title "AN ANTI-BUCKETLIST".
THANKS FOR READING! ❤️