If you were expecting this to be one of my three-post MIA Diaries series, I'm afraid you'll be disappointed. As you might already know, we wrote our final exam a couple of days ago and we're almost done with our Bachelors. Now, the only thing standing between us and our Bachelors Degree is our final year project. The final project is divided into 5 sections, 3 of which are mostly based on research and theory. For the last two chapters, you need to do practical work on the field to proceed. That's what today was about.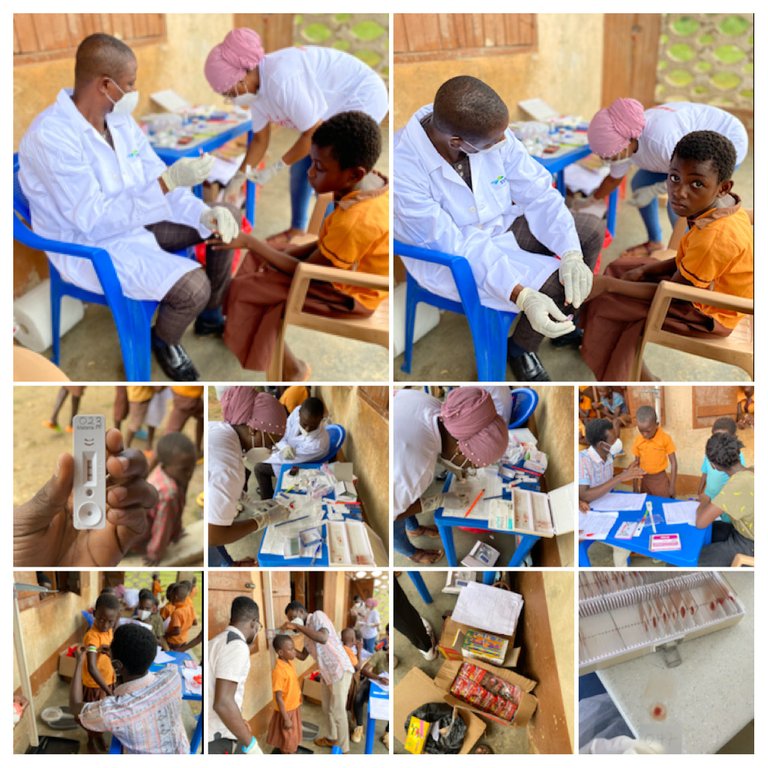 If you read my sample collection training for field work post 7 days ago, this post will basically feature us(my team) applying what we learnt in that training on the field.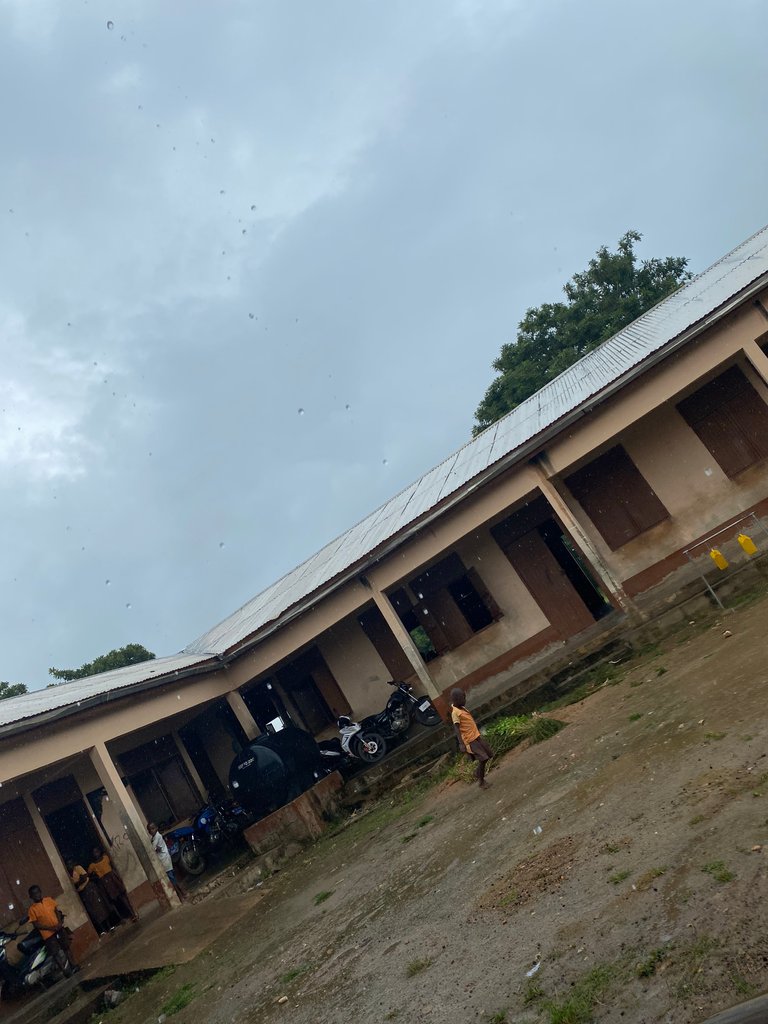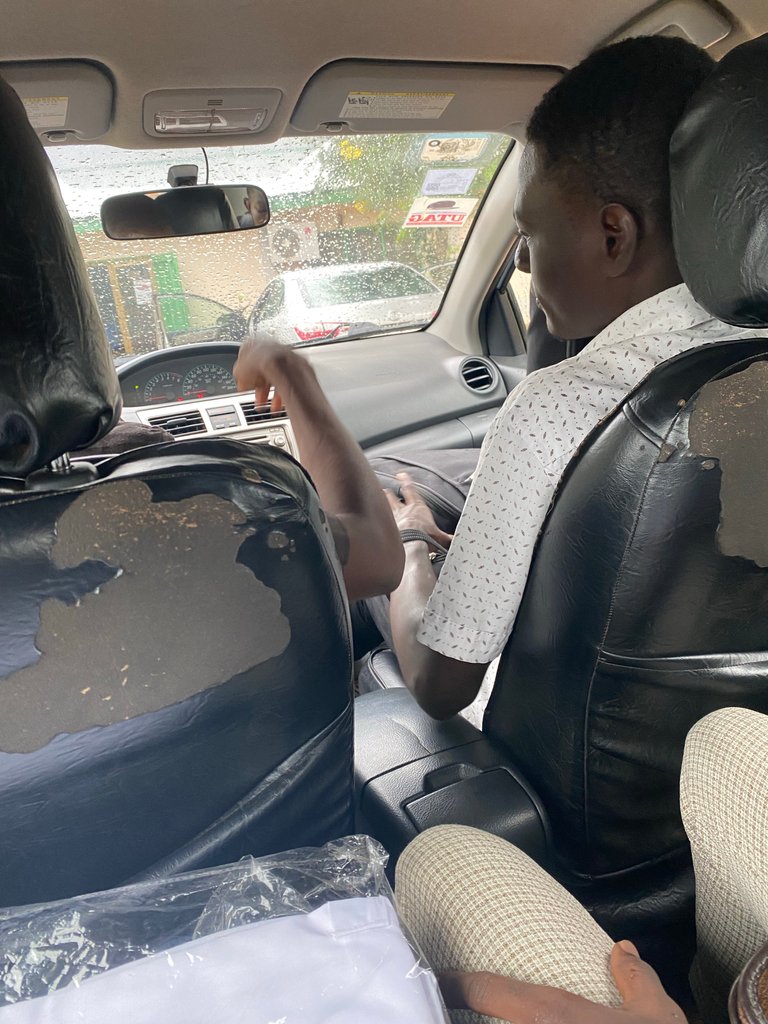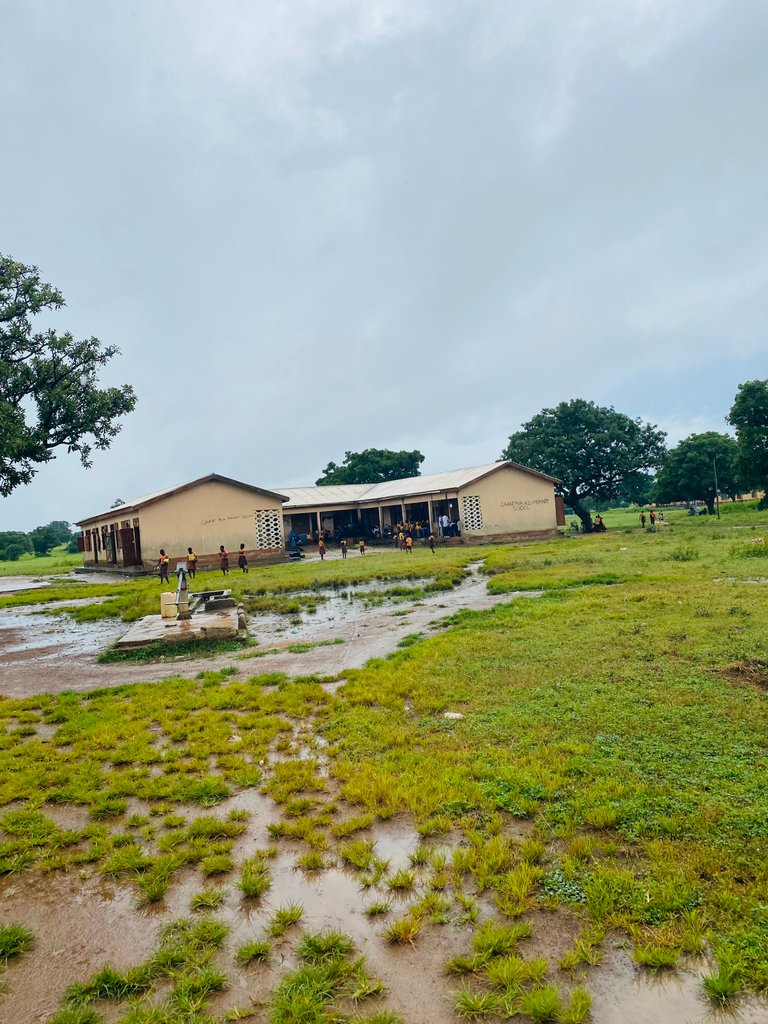 We set out pretty early(early for me) around 9am because we were going to have a very busy day. I've been a busy bee irl today. It was raining when we took left, and even heavier when we got to the first primary school where we were to collect our samples. Two of my colleagues had gone there yesterday already prior to our visit today to brief the children on what we're coming to do, and to seek participant's parental or guardian consent as part of ethical clearance demands.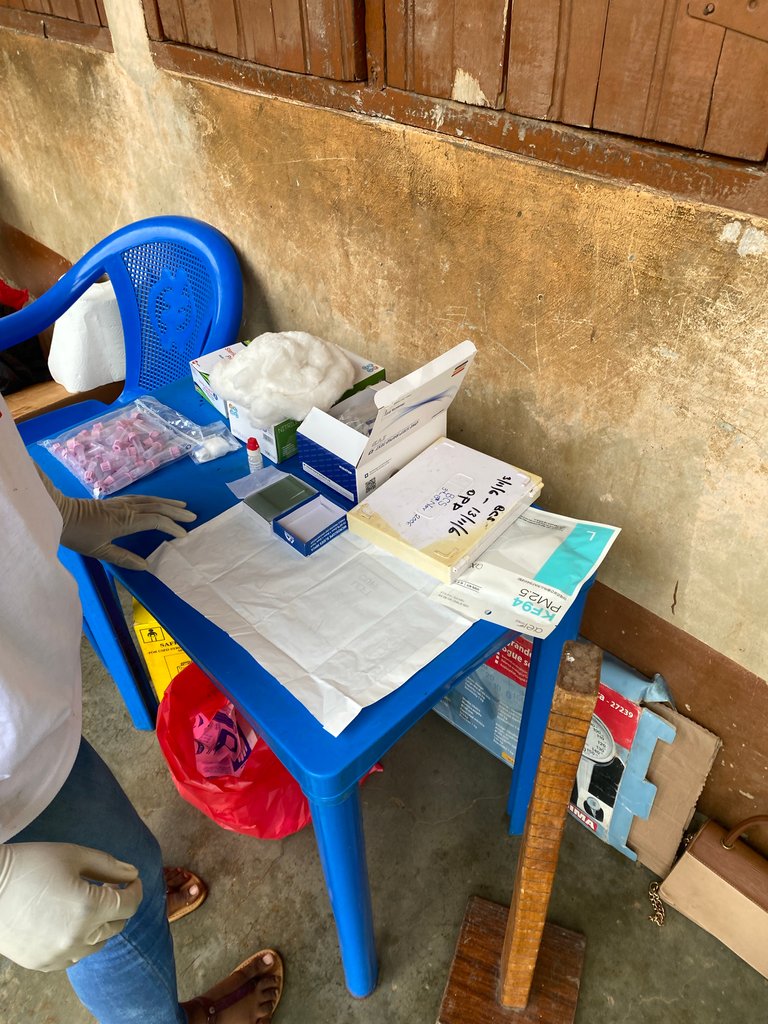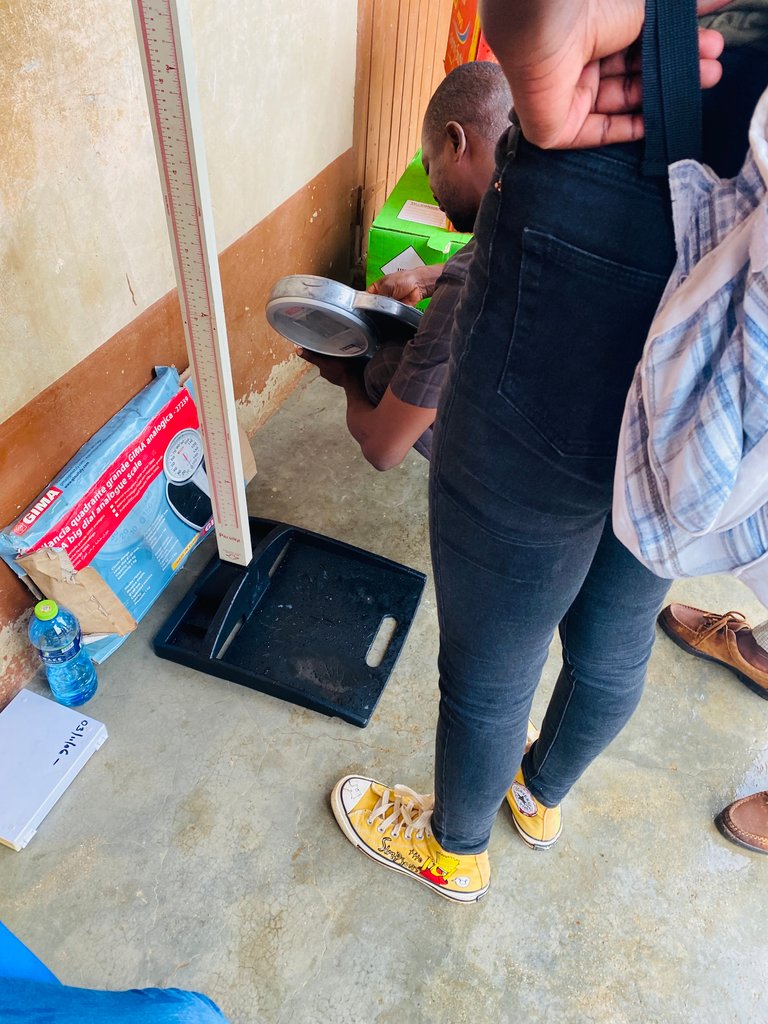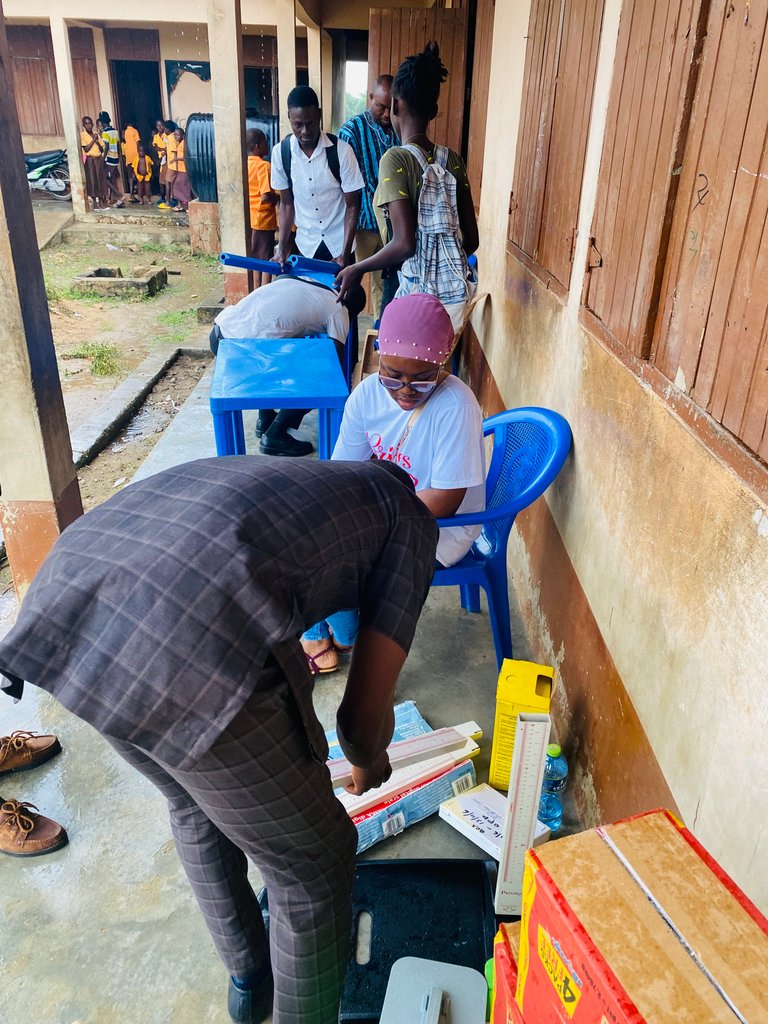 We set shop when we arrived and the headmistress of the said primary school, Gaani, helped us gather our participants and we started collecting our samples. We didn't have a large space to work, so our workspace was a bit congested. We managed with what we had. We took blood by fingerprick, urine and stool samples.
---
Our team was divided into 4 units. The first unit was a one man unit. This was where we collected and scanned consent forma of study participants after they were brought back signed by parents and guardians. We only allowed participants whose parents or guardians gave consent for their participation.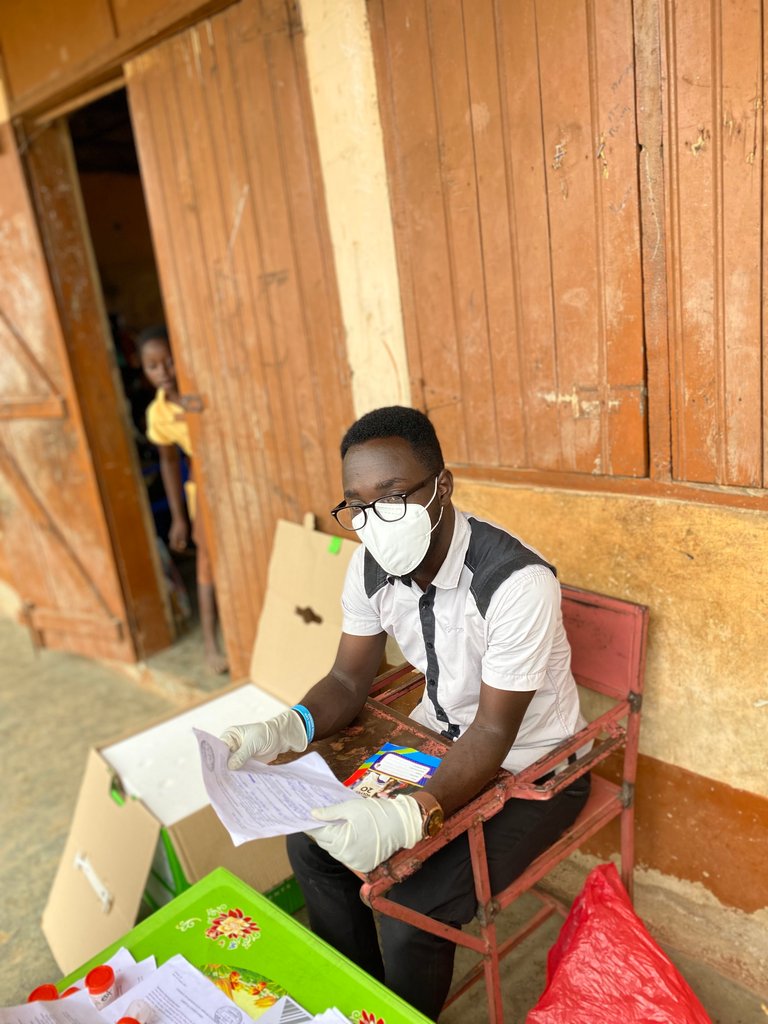 ---
The second unit was the questionnaire unity. They administered the questionnaires we had prepared for the participants. They also took anthropometric measurements like height and weight, and the mid upper arm circumference (MUAC). This was a two-man unit.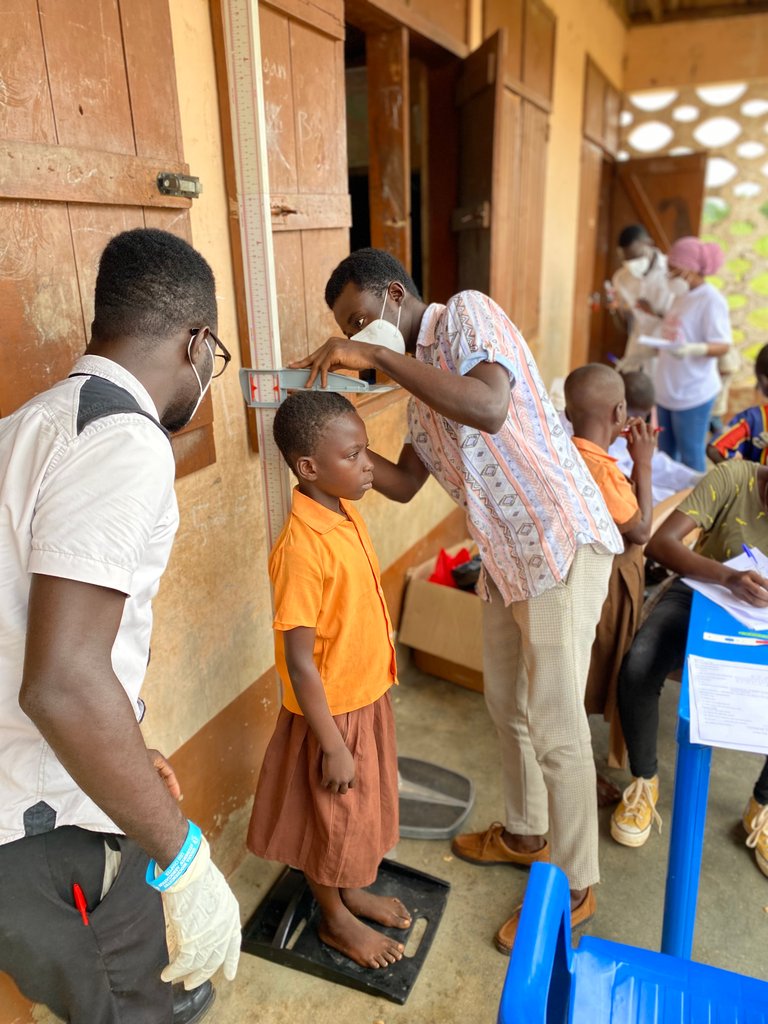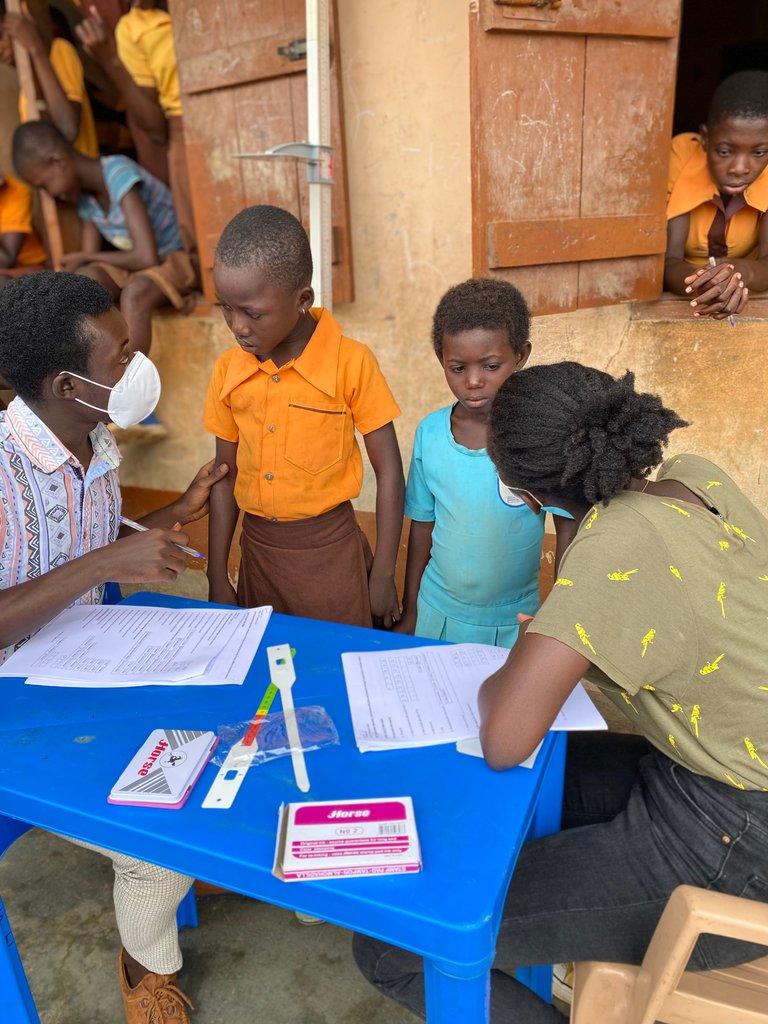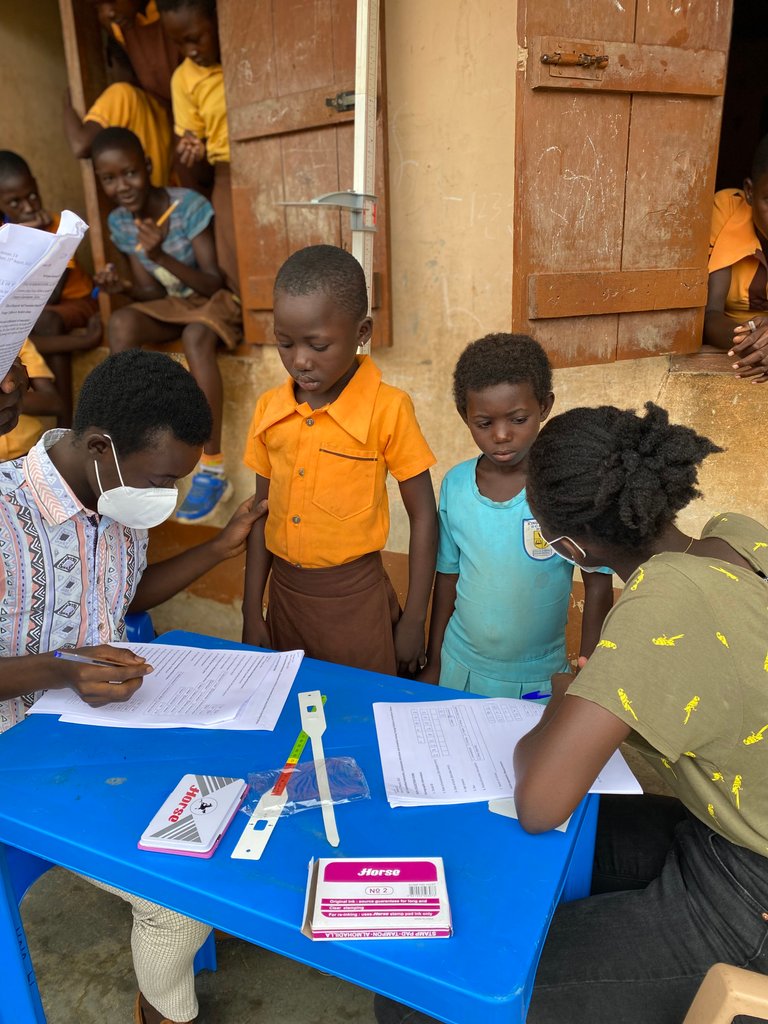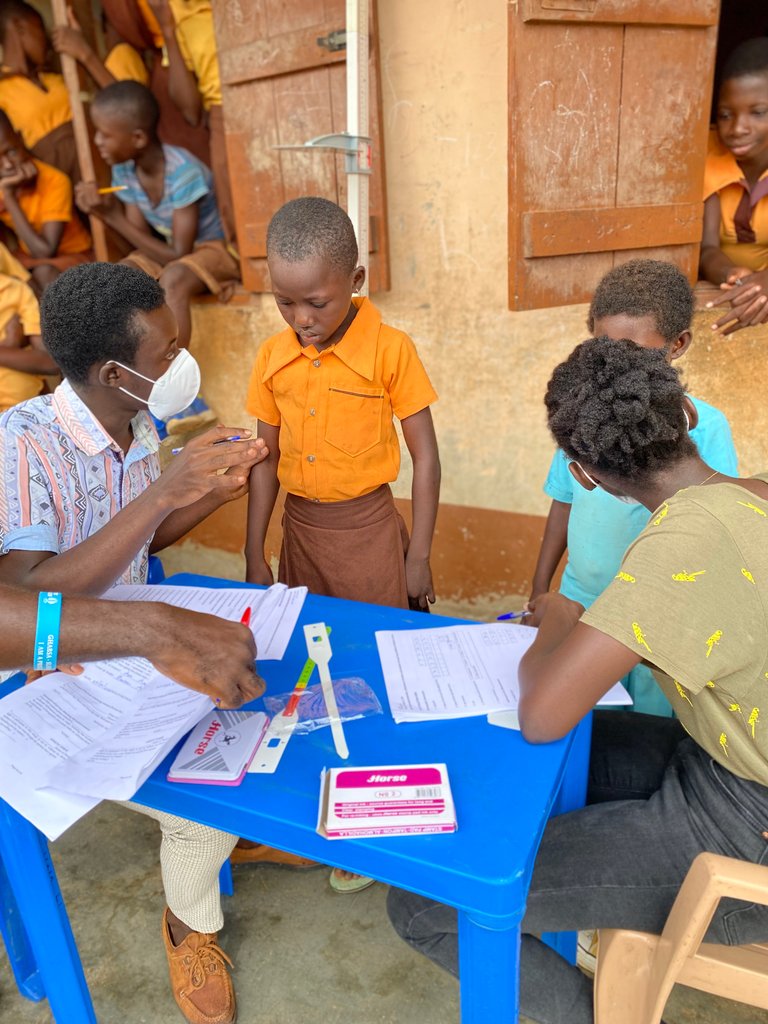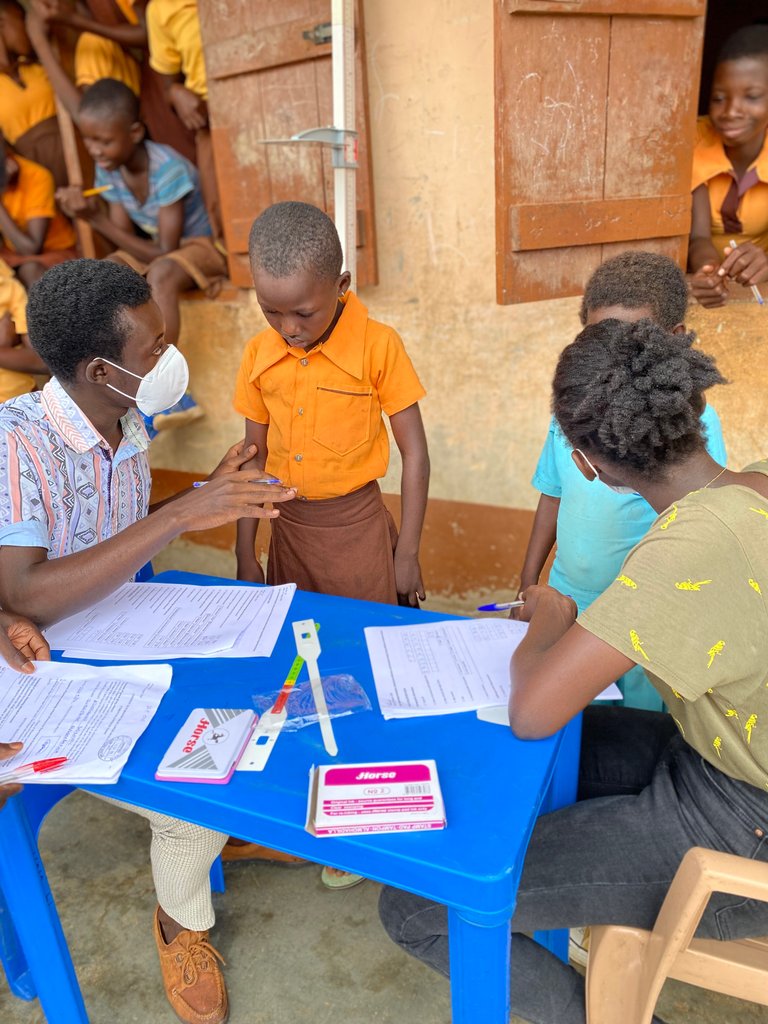 ---
Then the next unit was where the real deal was happening. This was where the samples were collected and basic tests performed on field. Blood was collected by finger-pricking and urine and stool samples were also collected. Then with an RDT test kit and an Hb photometer, A test for plasmodium (for malaria) and and Hb level (for anemia) were performed on-field. There was a lot going on at this unit.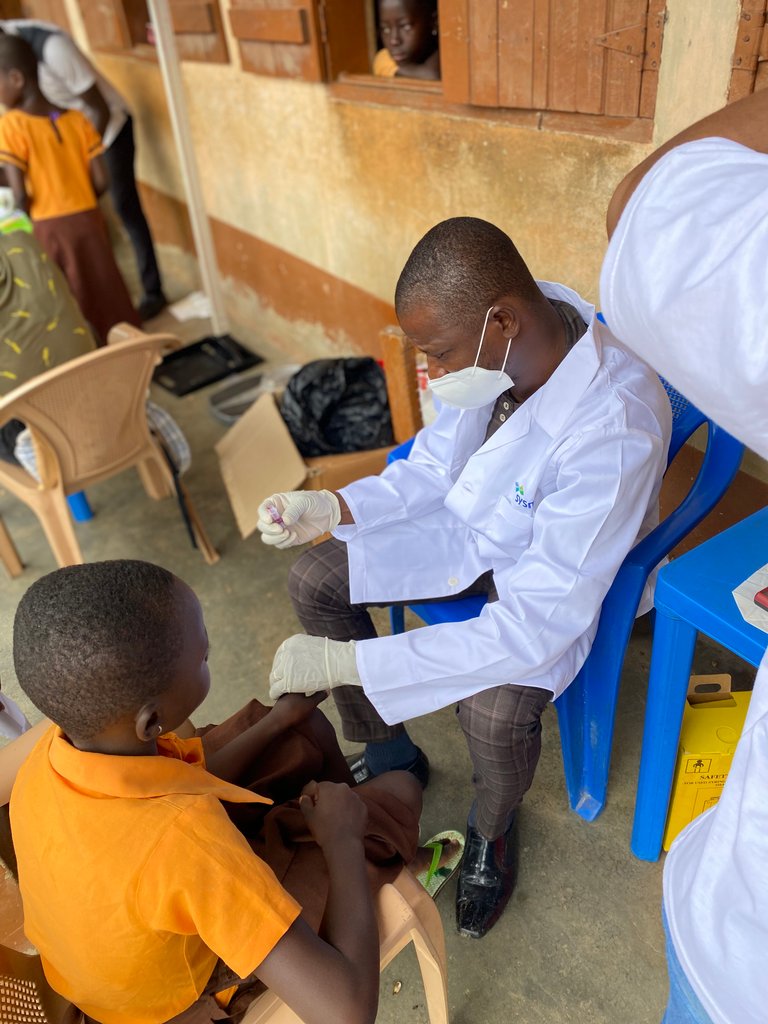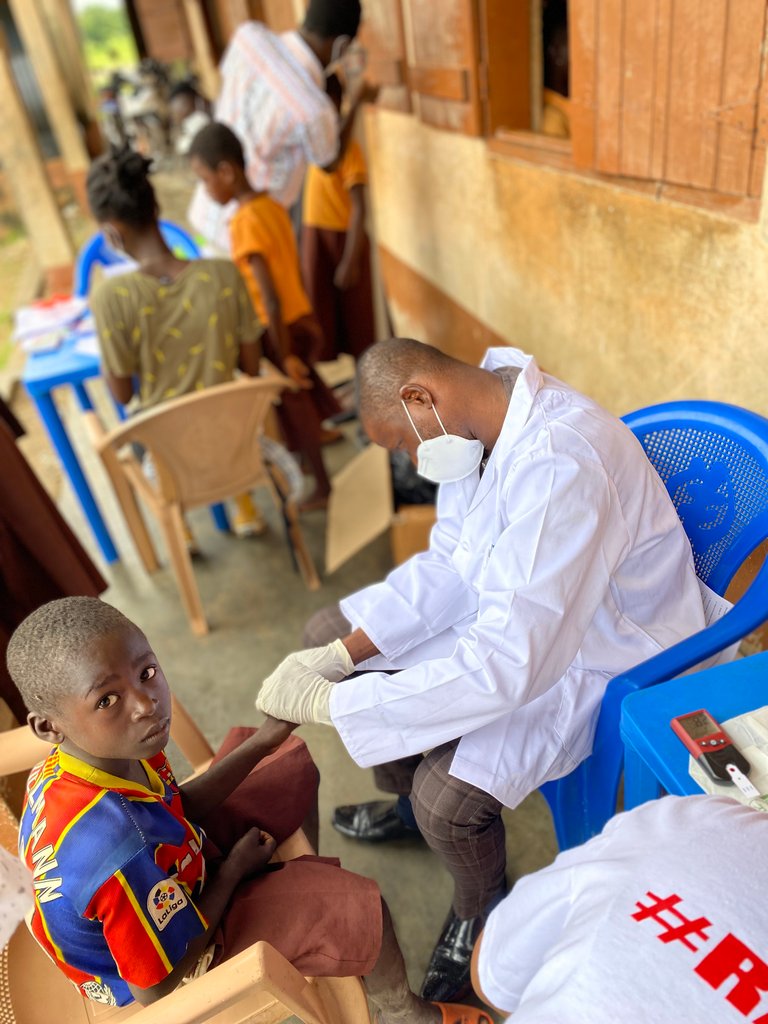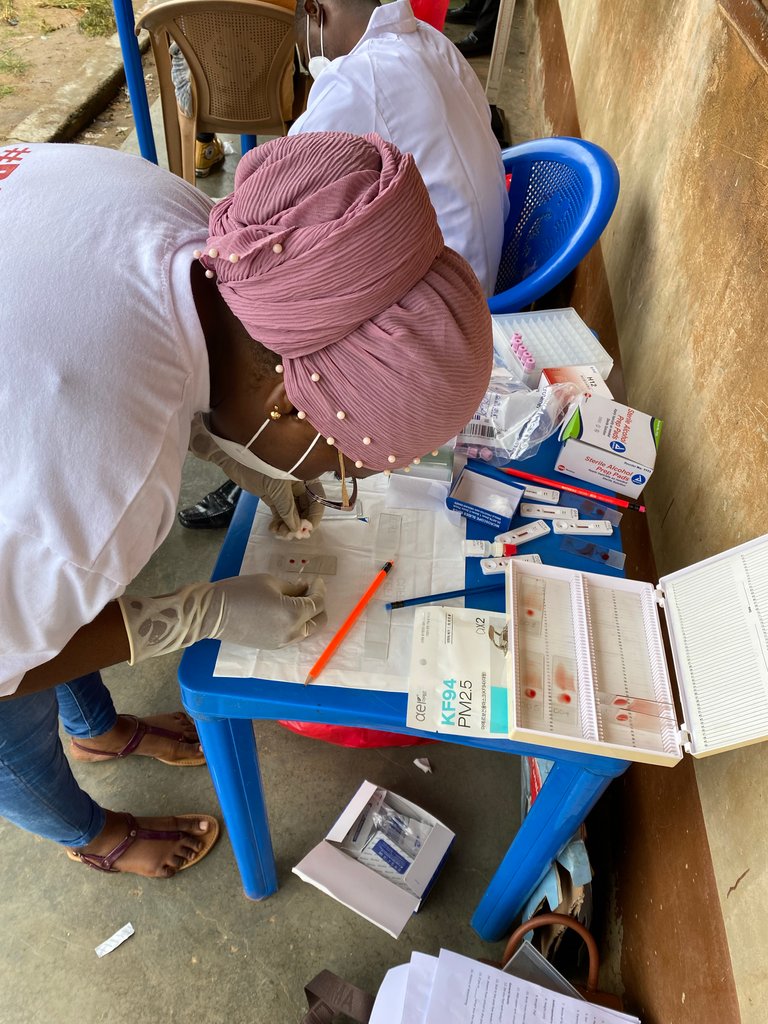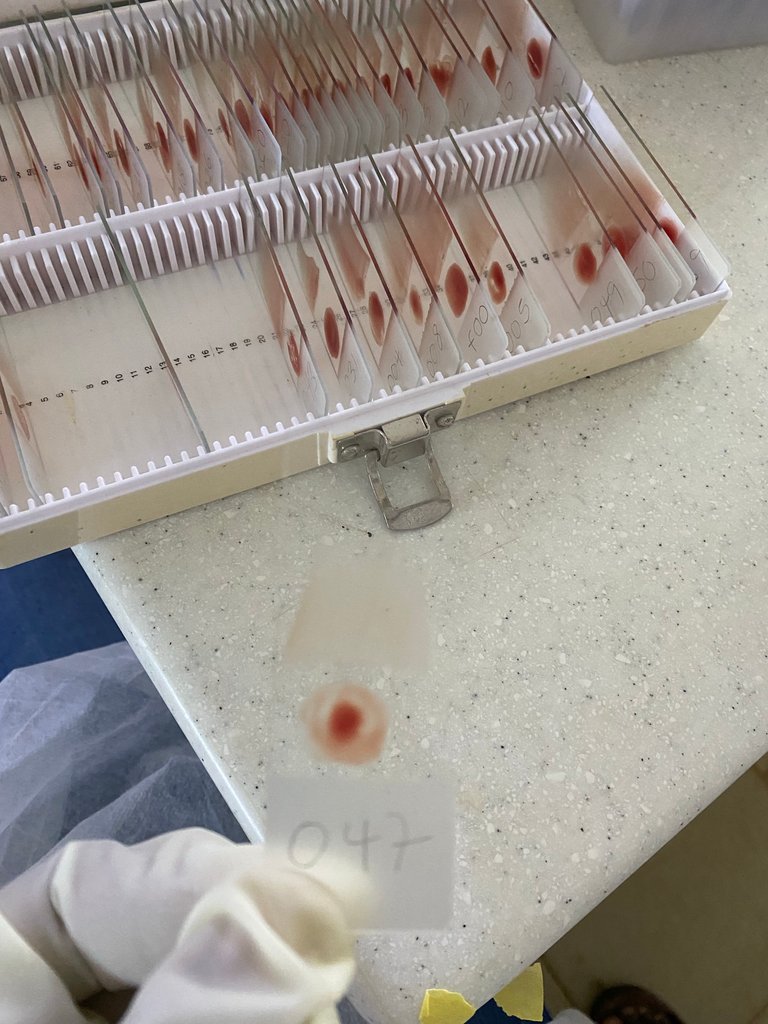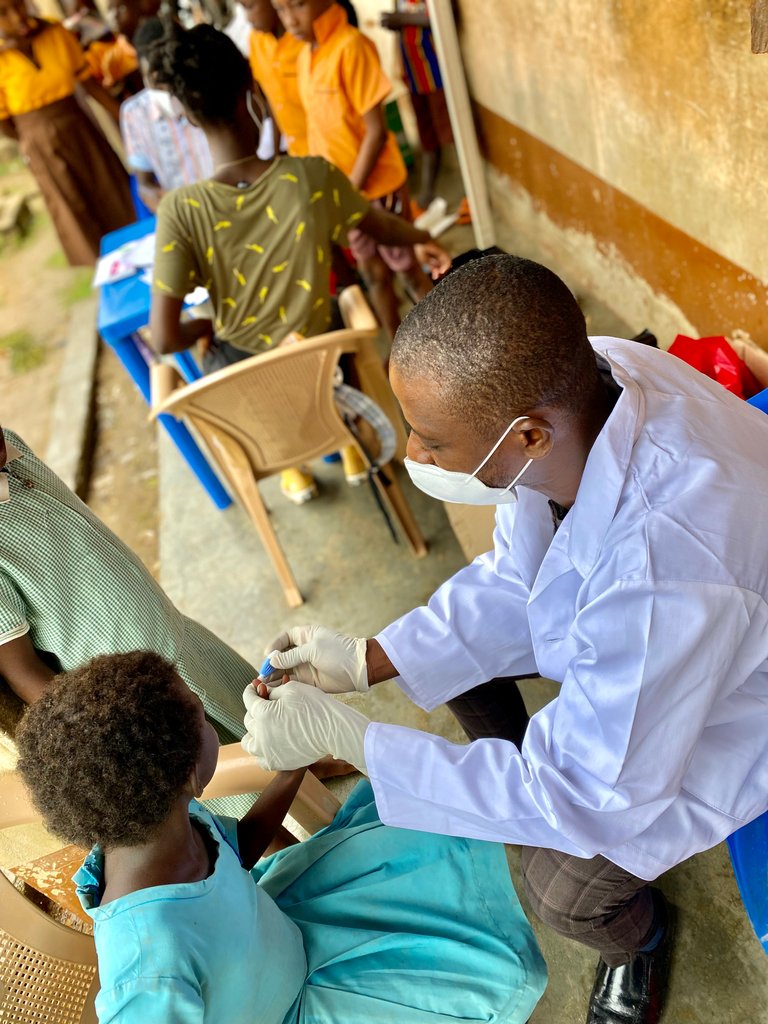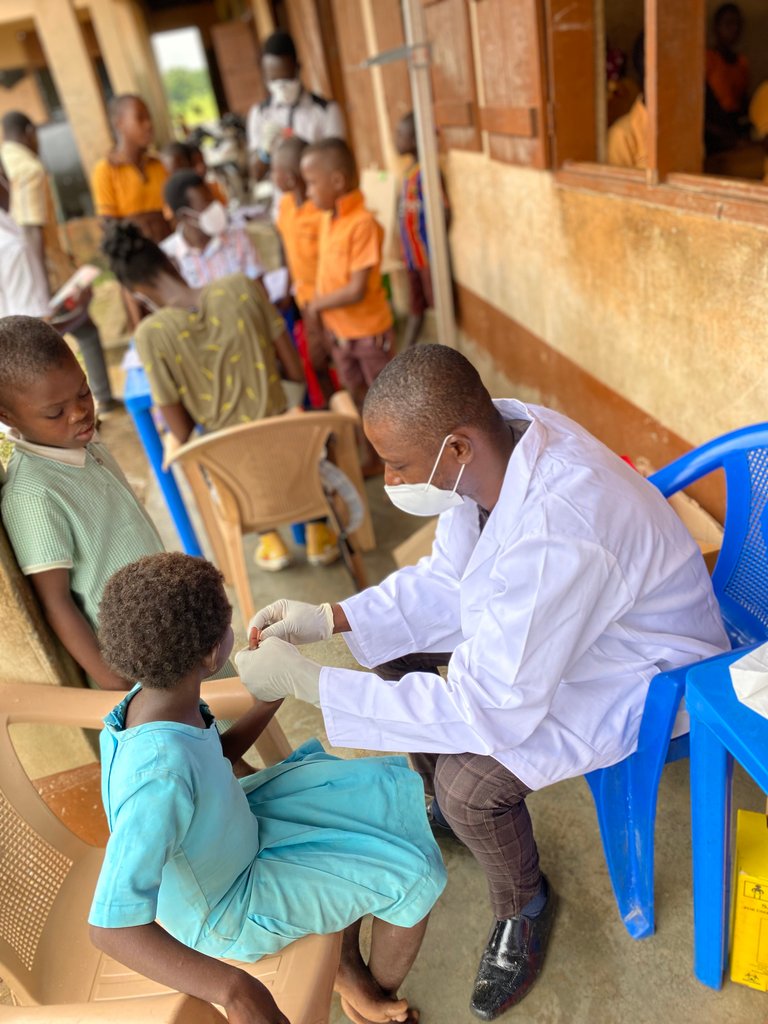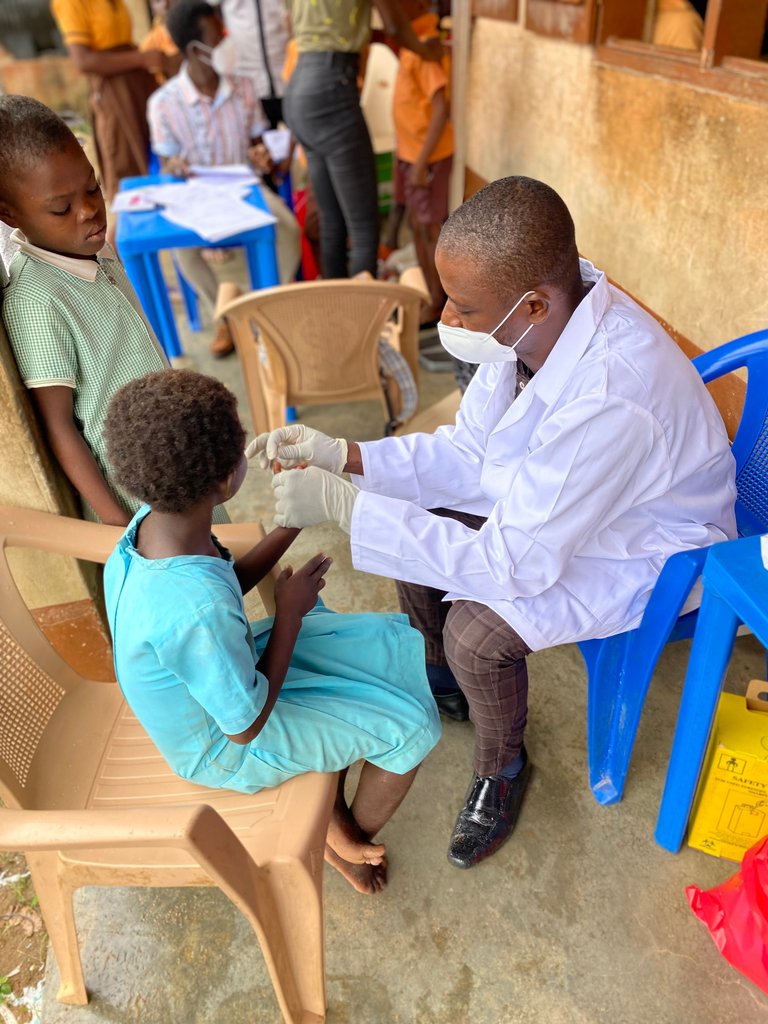 ---
Then the next was unit was my unit, consisting of just me. I didn't really do much lol. Me, I was more of a multitasking unit. I completed the forms the questionnaire unit started filling by recording recording the results of the RDT test and Hb Meter reading after the tests by the sampling and testing unit. I also distributed biscuits and some sweets to the kids who had gone through the entire process with us. I did the scanning for the first unit too, and of course, I was the photographer covering the field trip, which explains why I have all the pictures I'm showing you. We were able to collect 40 samples today.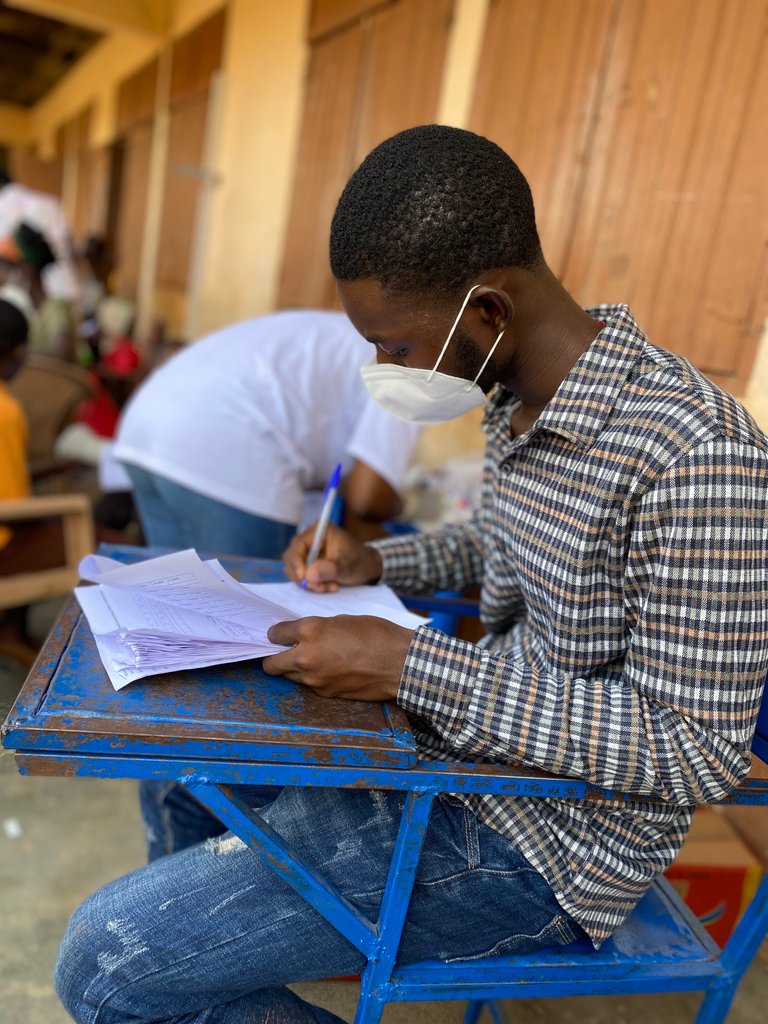 Me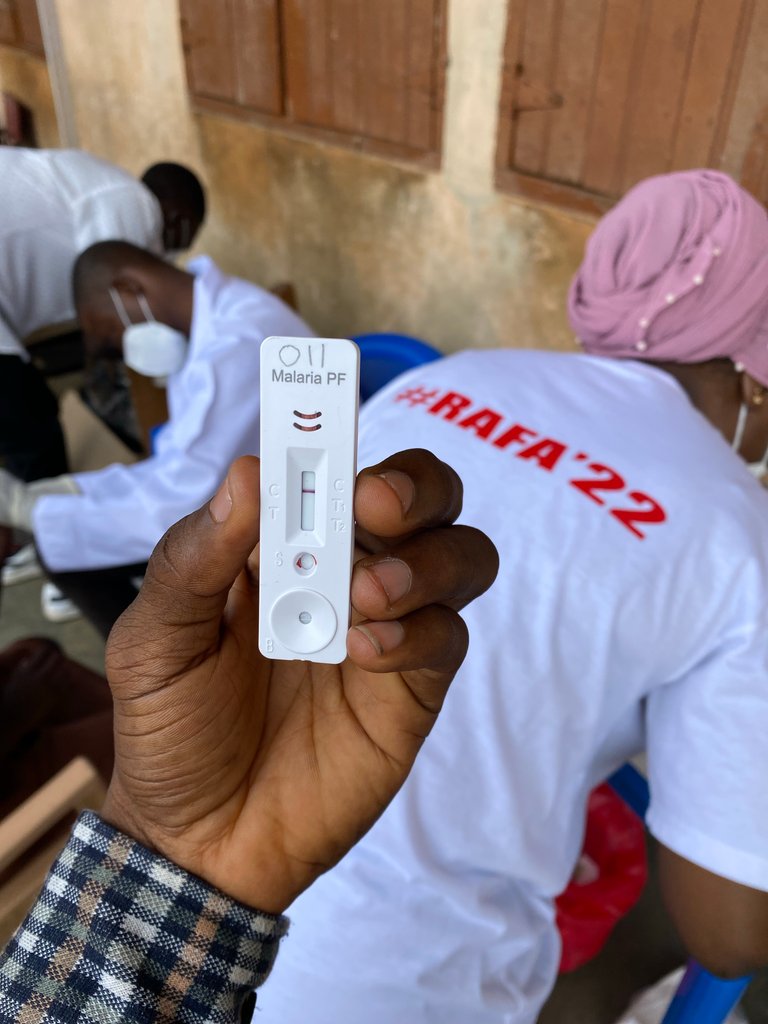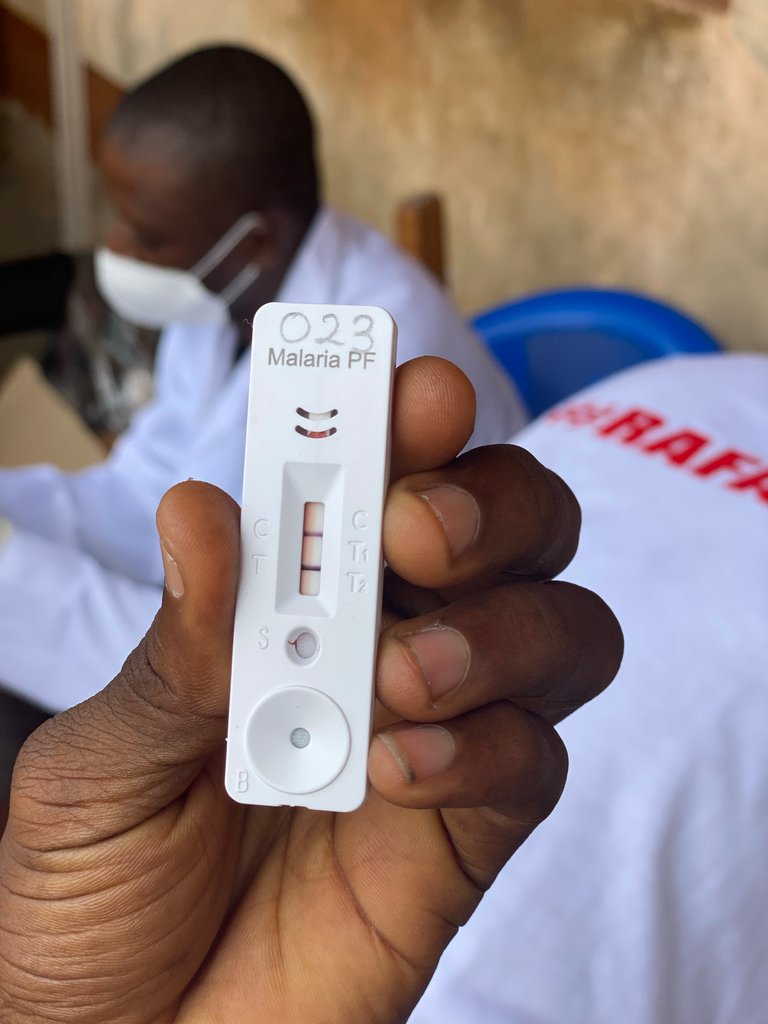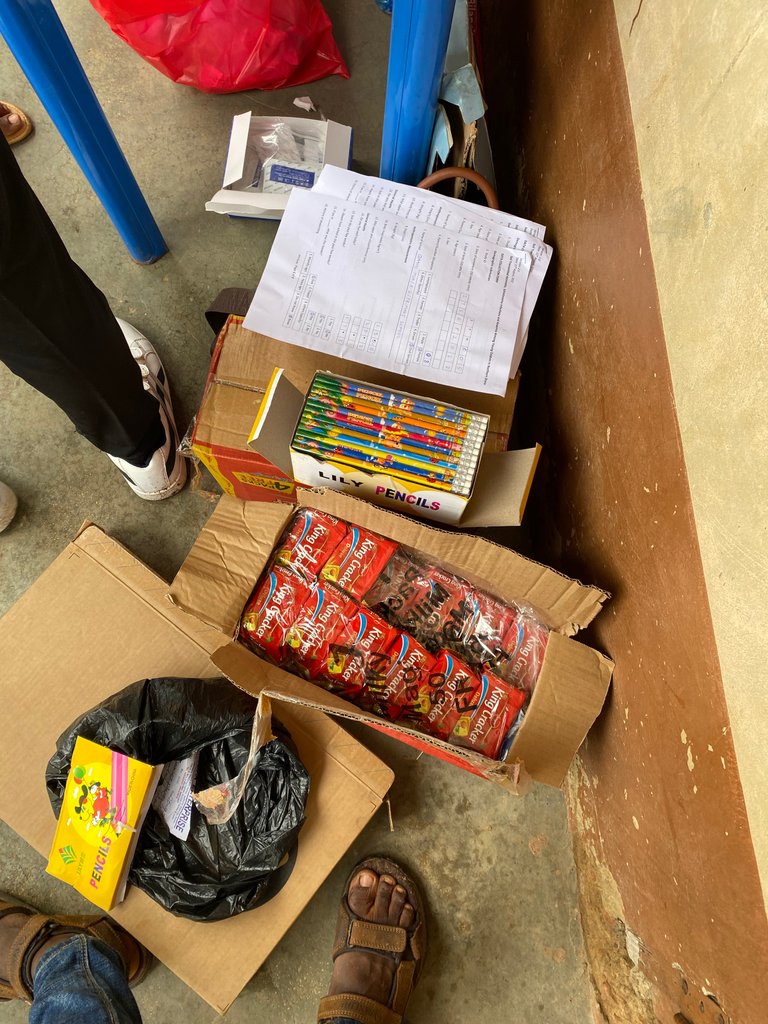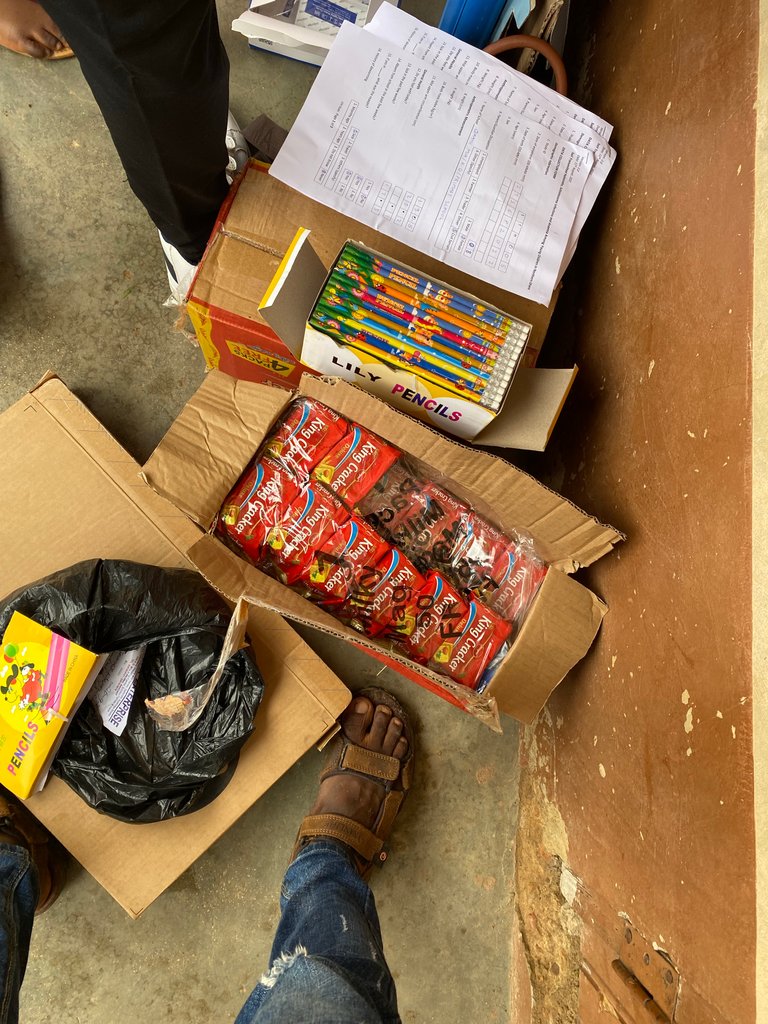 ---
We left the field around 2pm, and headed straight to the lab from there. Okay maybe not straight. We took a 30-minute launch break and went right back into the lab to perform the remaining tests. At the lab, we're a two unit team. Everyone else worked on the scientific part for today, and I worked on the IT and data part. The rest of the team did the science at the lab, whiles I recorded the data we took from the field in our excel document. I don't have pictures of the lab processions to show you because of this, but hopefully tomorrow when we switch places, I'll have enough. We stayed at the lab and worked from 3-9pm.
Like I said today was a very long day, and u fortunately is only the start of what my next few days will look like. We'll be going back tomorrow, and the next, and the next, until we have 234 samples. We won't be collecting them all from the same school though. We have 5 different schools enrolled in our study. I'm already too tired and I want to go straight to bed after this. But knowing me, I probably will still lurk around here for a bit before I do.
---
Who Authored This Post?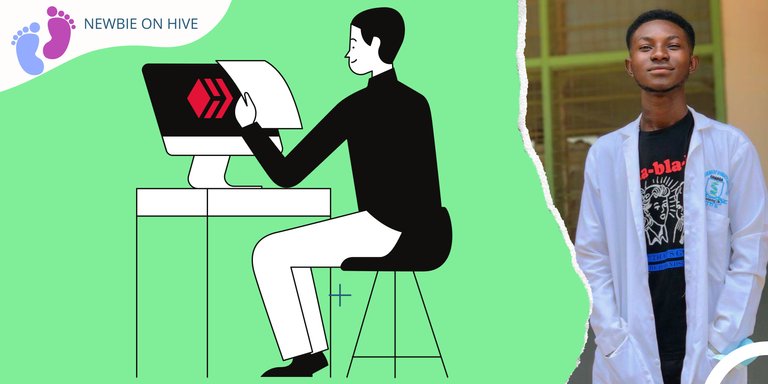 Designed by me in canva
I am @depressedfuckup. The story behind my weird username is in my intro post if you have the time to read. I am a newbie and a content creator on Hive and a Biochemistry student outside of Hive. I write about my present, generally things going on with or around me. Please give this article an upvote and a reblog if you liked the content and leave a comment if you have something to say about it. Thanks for visiting my blog, have a great day!
Browse & Earn With Presearch