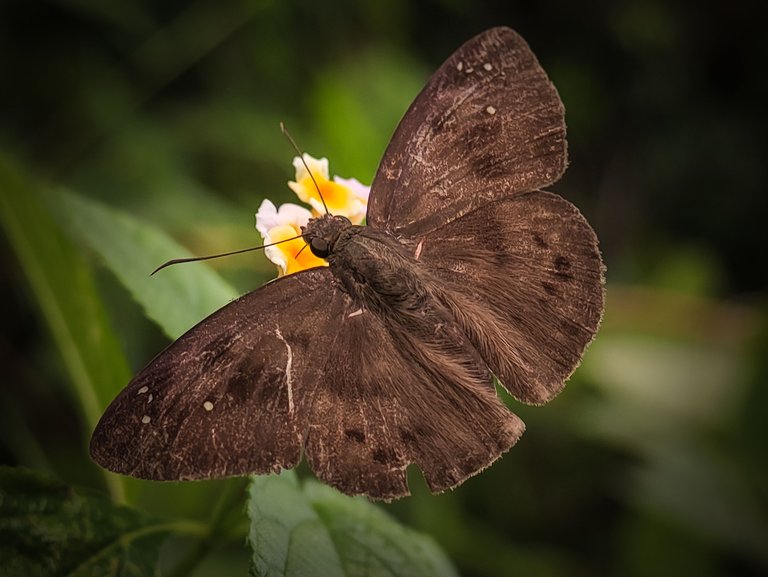 A Duskywing Skipper was caught by me sucking nectar from Lantana flowers.
Lantana, its colorful flowers, bloom almost all year round, both in the rainy and dry seasons. You can see it growing a lot along the roadside in the area where I live.
Perhaps because it's a weed, there's hardly any Lantana that adorns the yards here. Even though it's beautiful, I don't know why the housewives here don't love Lantana plants at all.
At any time, you can see different types of insect pollinators coming to Lantana. They come and go just to eat pollen or suck nectar.
Once, I saw a butterfly sucking the nectar from Lantana flowers with its proboscis, like a greedy baby sucking its mother's breast. It is the Duskywing skipper (Ephyriades brunnea), belonging to the family Hesperiidae. Well, that's how the Mutualistic symbiosis works in nature.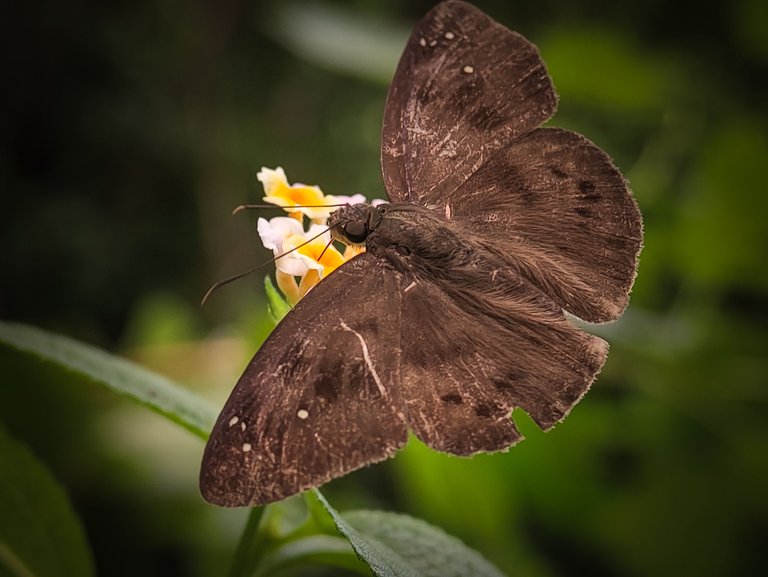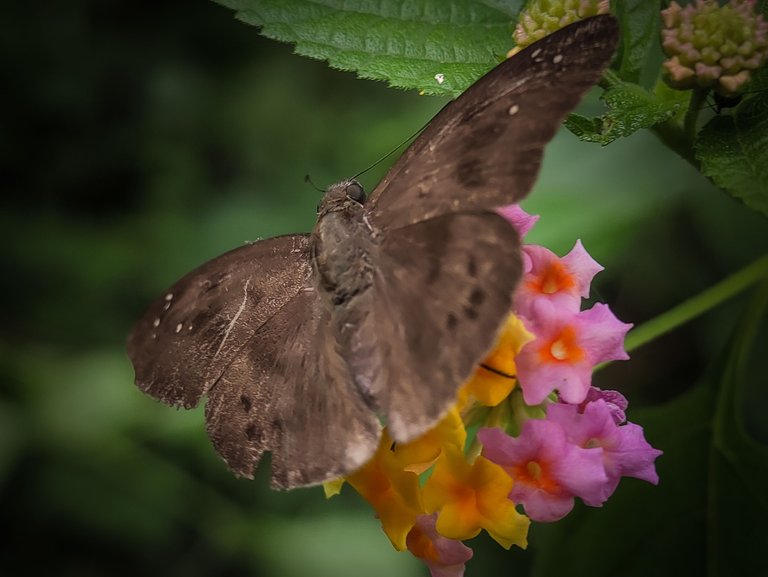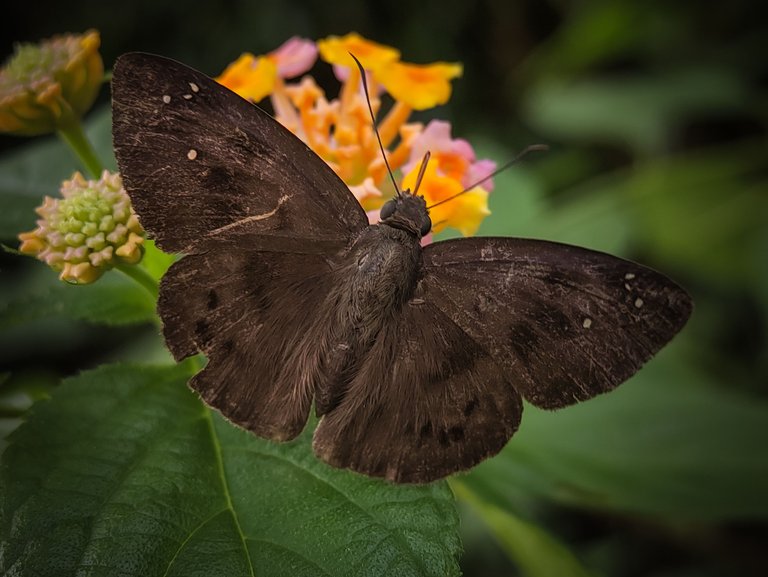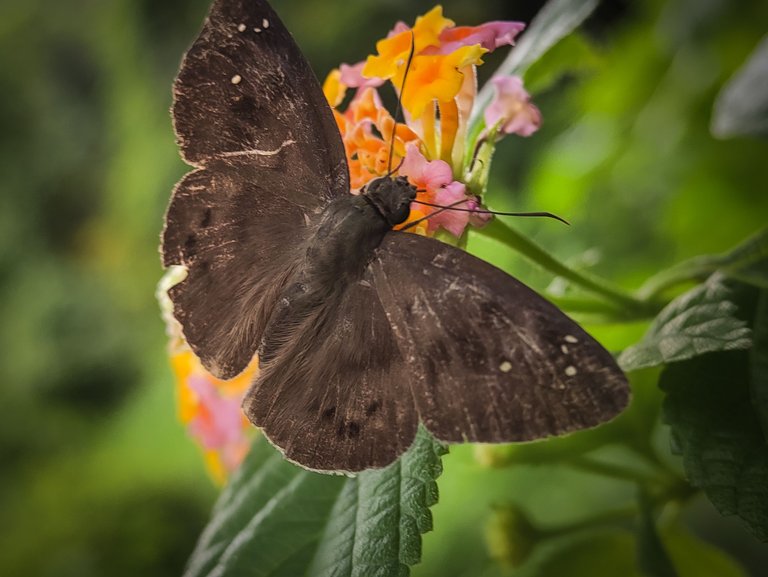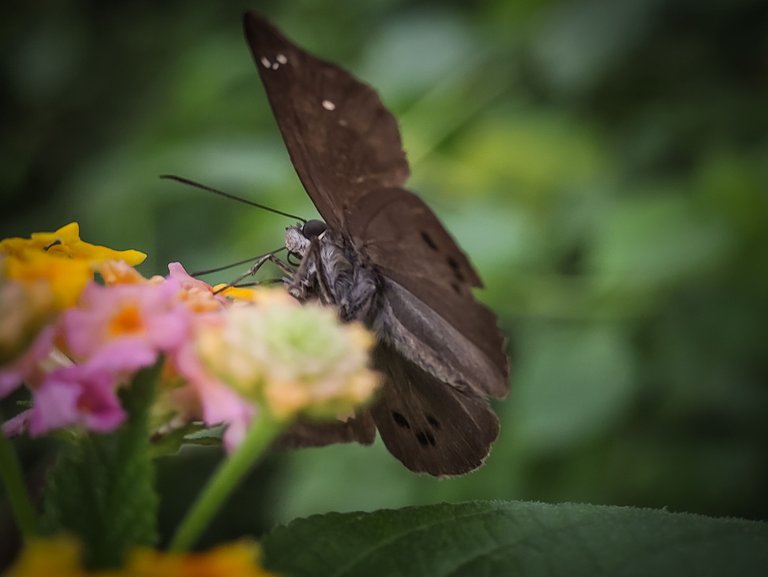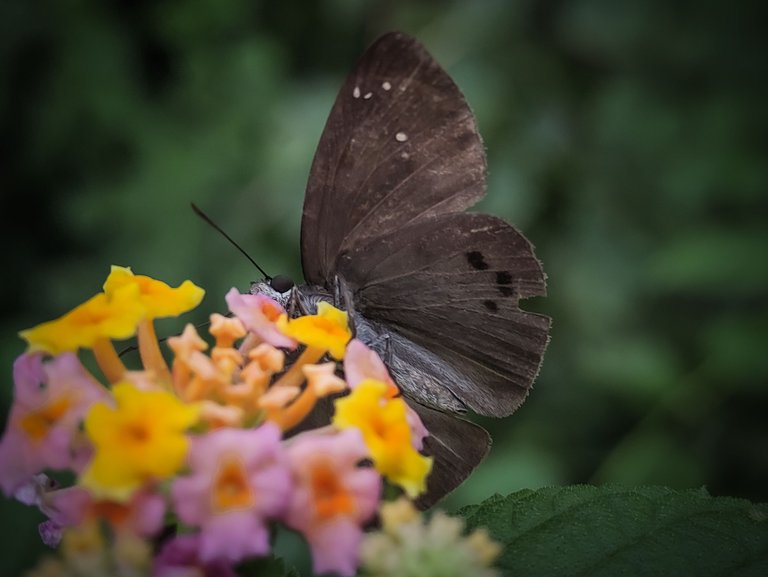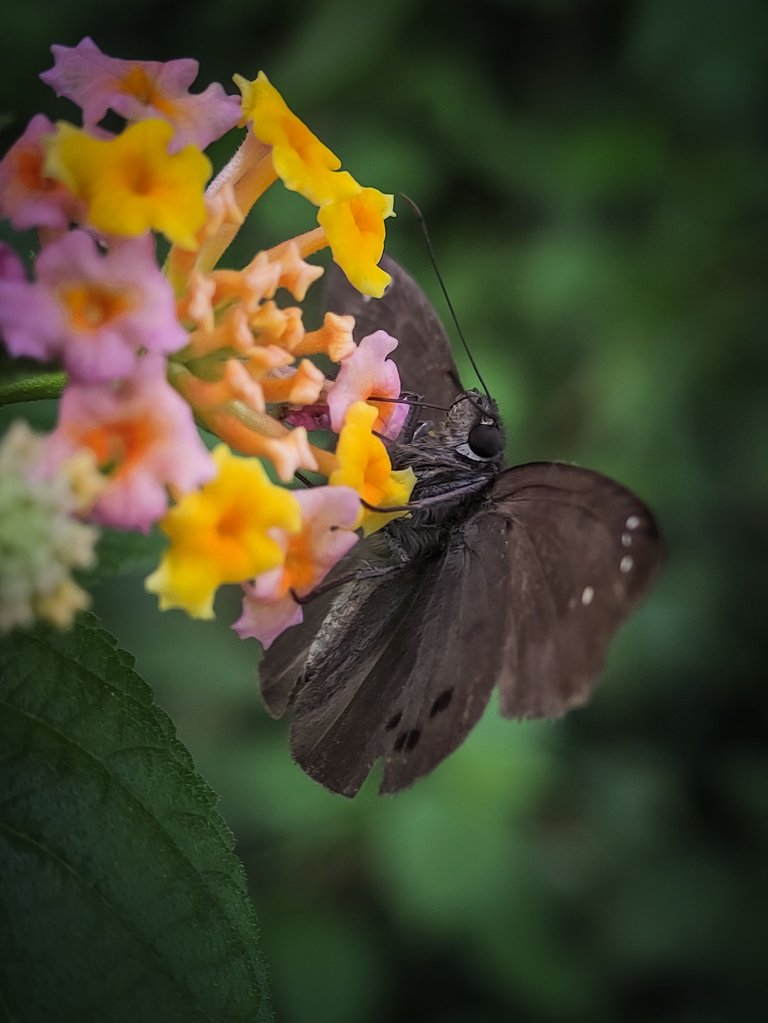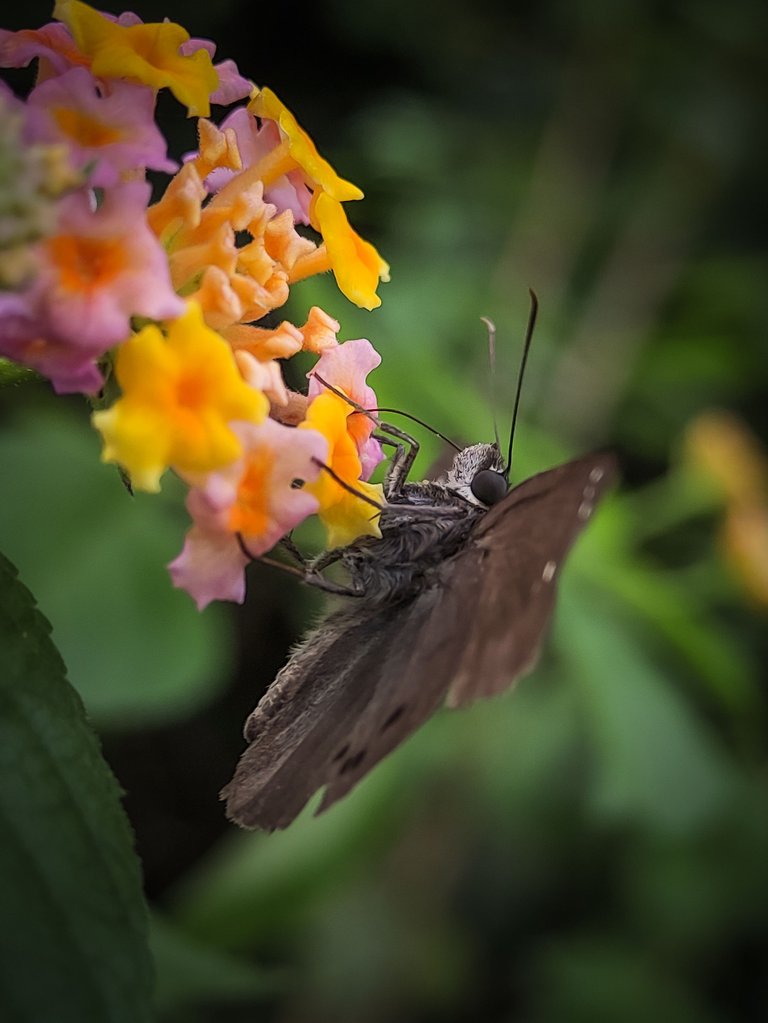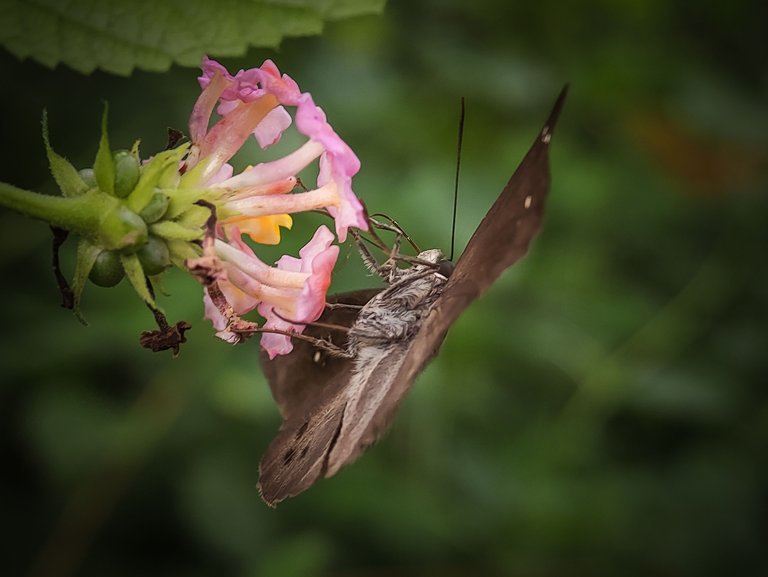 | Camera | Xiaomi Poco X3 NFC Smartphone |
| --- | --- |
| Lens | External macro lens |
| Category | Nature photography |
| Processed | Mobile Lightroom |
| Location | North Aceh, Sumatra, Indonesia |
| - | - |