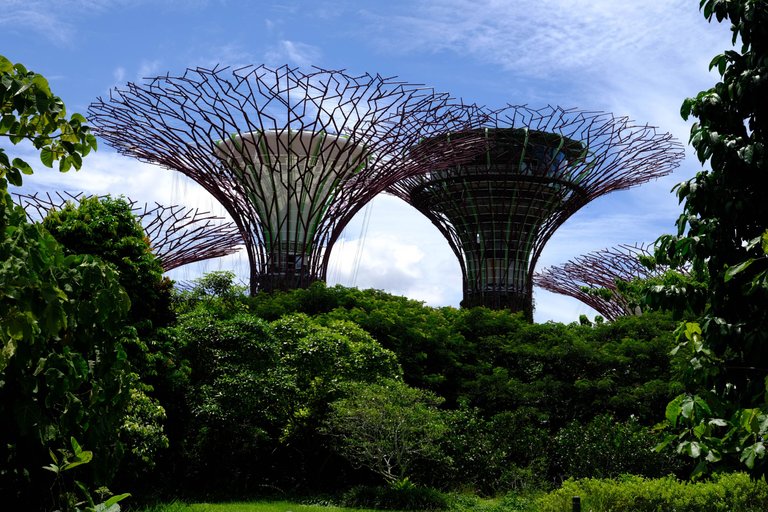 You know this place. If you have been to Singapore chances are you have been to gardens by the bay, I mean it's one of those things you 'have' to do whilst you are there. Even if you've never been you know someone who has a selfie in front of these 'trees' or seen a promo picture somewhere.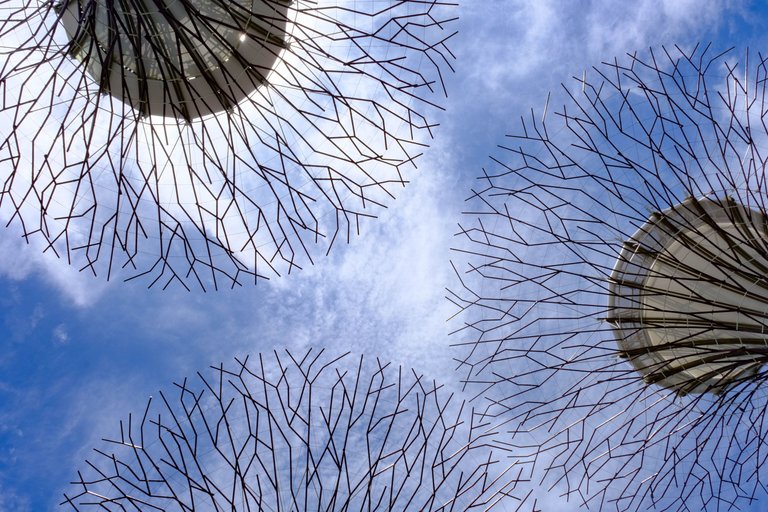 These "trees" light up at night, you can pay good money to go up into the "canopy' and walk around.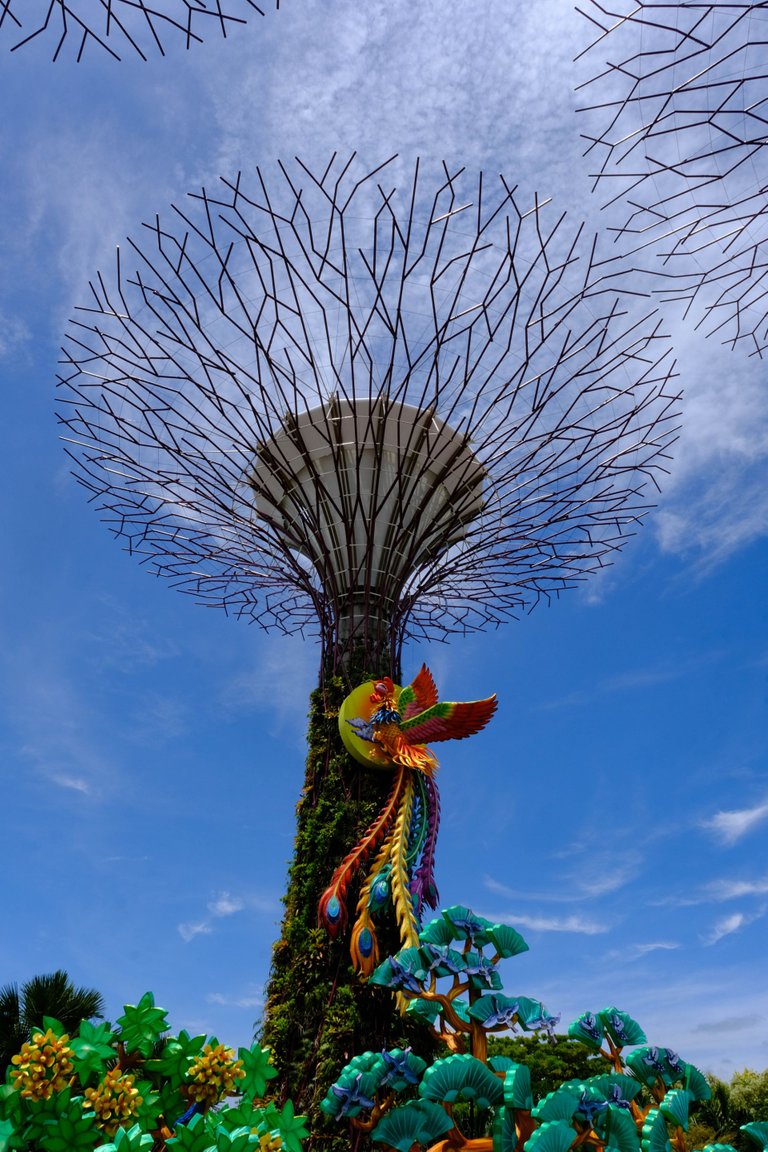 They are absolutely design wonders, fascinating, and against a blue sky very picturesque.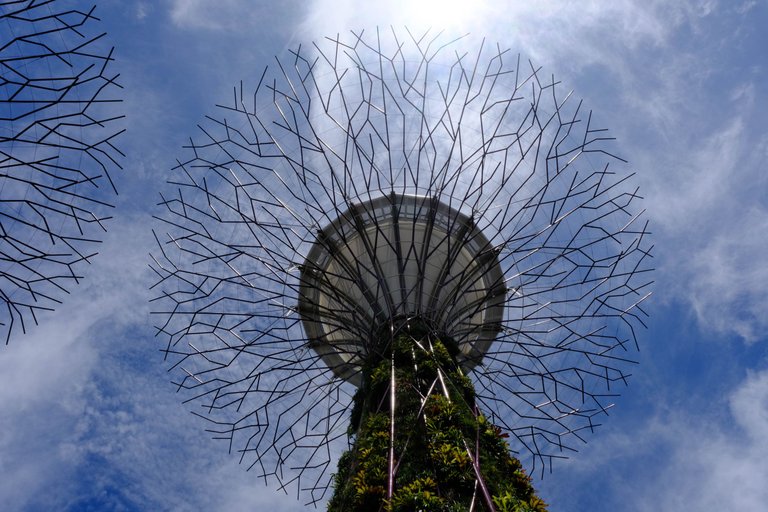 But did you know they aren't solely art, they certainly aren't trees, these are effectively chimneys allowing for hot air to escape for an underground power generation and cooling system, maybe this adds to the story, maybe you this it's cheating but like all things in Singapore it is truly fascinating.