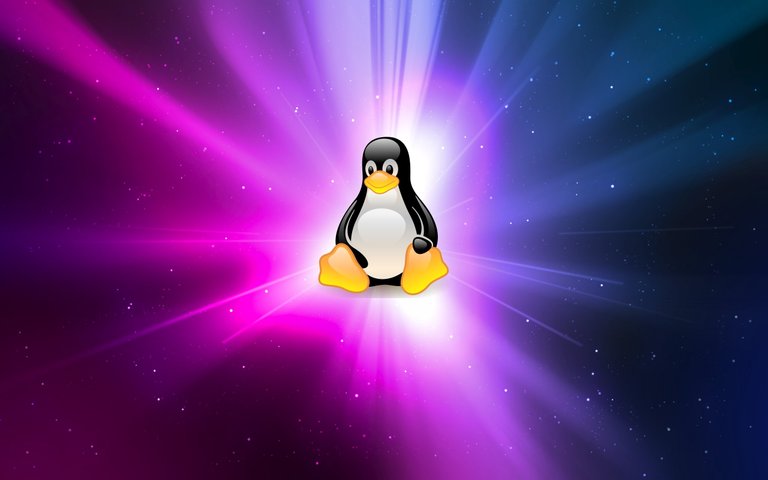 The Past
It has now been one year since I built my own gaming PC and switched to using Linux as my primary and only operating system. One year of learning, of struggles, of triumphs, and of realizations. I could not be happier with the results either. I now have my primary gaming PC running Linux and a Lenovo Flex 15 laptop running it as well. It is incredible to see just how far Linux has come the past year alone. It was reported in the first part of 2020 that Linux usage share had hit an all-time high of 2.86% market share, just after the Ubuntu 20.04 release. This may seem small, but it marks a steady increase in the overall usage of Linux is the desktop operating system market. The advancements being made to make Linux a not only viable, but preferable, desktop operating system are truly remarkable. Steam's Proton has led the way for gaming on Linux to not only be viable, but, in some cases preferred to Windows gaming. Cross-platform development systems, such as Electron, have enabled extreme simplicity in creating apps that function across operating systems. Of note is also the rapid expansion of Snap and Flatpak as ways to distribute Linux software. Both of these solutions allow for software to work seamlessly across Linux distributions without the need of worrying about other software dependencies. Several notable manufacturers, such as Dell and Lenovo, now offer desktop and laptop machines with Linux preinstalled. There are also now more independent companies creating Linux machines as well, with several distros having their own official hardware, such as Manjaro and System 76, the makers of Pop!_OS.
Where Linux has come from in just the past year is truly remarkable. It shows how rapidly the Linux ecosystem is expanding, beyond just the server and enterprise sectors. Though personal and home Linux PC growth may be slow, it's steady increase shows how easy it is for users to enter into the Linux world.
The Present
As it stands, I am now exclusively a Linux user in perpetuity. I have no plans of ever going back to Windows or MacOS for my PC needs. I now hold several IT related certifications, the most prominent being a CompTIA Linux+ certification. This is in conjunction with my movement towards a career (hopefully) focused in Linux systems administration and development. I'm working on furthering my knowledge and abilities with scripting and application development for Linux systems, and hope to be able to use these skills in the future to advance my career.
My Linux computers run beautifully. My PC I built is running just as good now as the first day it booted up. My Lenovo Flex 15 also runs Linux beautifully. Both machines run System 76's Pop!_OS and run as good as could ever be hoped for. My gaming rig has wonderful support for the Nvidia RTX 2080 I have thanks to Pop!_OS's built-in support for the Nvidia drivers. My Lenovo Flex runs wonderfully, with great battery life and excellent support for all of its features. Even the tablet functionality works perfectly on it. The only part that does not work is the fingerprint sensor and that's to be expected, as few if any distros support that feature. Overall, I could not be happier with my systems! I have even convinced some family and friends to consider switching to Linux, and Pop!_OS specifically. For now though, I will continue building on my knowledge and experience with Linux systems as I move forward with my machines and my career.
The Future
Moving forward, I will not be moving back to either Windows or MacOS. Linux (meaning Linux-based distros) will be my primary and only operating system for the foreseeable future. The ability to have an operating system that is infinitely customizable, controllable, open, and secure is simply to appealing to consider anything else. I also am staying as I see the usage of Linux only increasing in the future, both in enterprise and personal usage. I expect for Linux-based systems to grow in their usage in business and personal setting over the coming decade. Linux is slowly penetrating deeper into the desktop OS market, and I expect this to continue as Linux-based distros become ever more easier and more compatible with widely used software. Value is also rumored to be starting a new attempt to create its own gaming console. Their console would certainly run their own SteamOS, which is a Linux-based distro. Another important area where Linux will see a rise in usage is the smartphone market. Currently, Android is the most widely used smartphone OS in the market, which is an interesting fact given that it is built on the Linux Kernel. This means that Android is, technically, a Linux-based operating system. However, I do not think I need to go in to the issues of a smartphone OS produced by Google, Linux-based or not. However, Linux-based smartphones, such as the Librem 5 or the Pinephone, show that a smartphone running a pure Linux-based distro is not only possible, but quite feasible! Though still in their infant stages, the progress made in this field holds great potential for the future of open hardware and software for mobile devices. These advancements will also benefits desktop and Linux users as well. I can attest to how rapidly the on-screen keyboard has improved for my Lenovo Flex when its in tablet mode. It's already functioning well enough to be considered acceptable for daily usage. More improvements will follow, benefiting both desktop and mobile user alike.
For myself, I will be seeking (at least I plan too once the pandemic is over) out more specialized certifications in Linux systems to further my skill sets and further my career choices and paths. I fully expect to see growth in the usage of Linux across the board, and I want to be ready to capitalize on this as it happens.
It has been a phenomenal year of Linux for myself and for the Linux-sphere as a whole. I look forward to seeing what the next year and the next decade hold in store for Linux world!
Keep Calm And #Linux On!