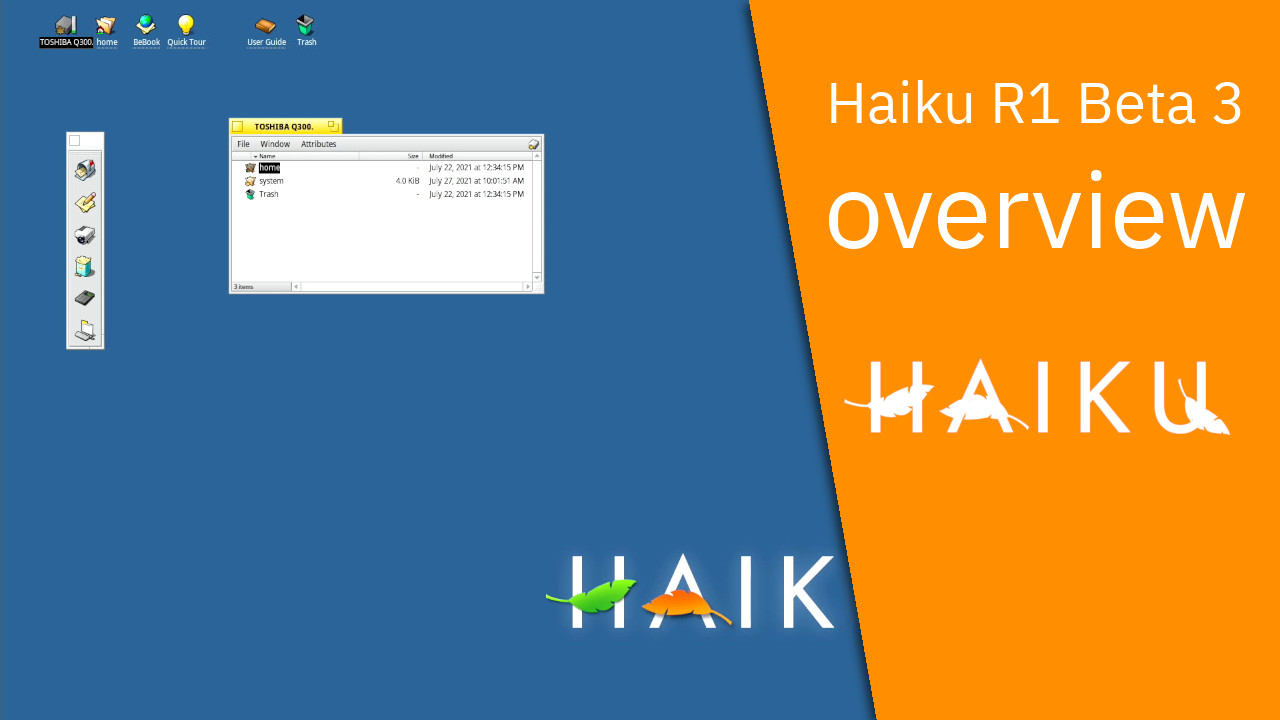 In this video, I am going to show an overview of Haiku R1 Beta 3 and some of the applications pre-installed.
#haiku #beos #opensource #os
Latest video https://youtube.com/playlist?list=PLP6cPNfnmd-r51k7X-JlRNW8dz6ALst5g
Reddit https://www.reddit.com/r/Ribalinux/
Support the Channel on: Paypal https://www.paypal.com/paypalme/ribalinux
Patreon https://www.patreon.com/ribalinux
Subscribe Star https://www.subscribestar.com/ribalinux
Buy Me a Coffee http://ko-fi.com/A0383T5
Haiku is an open-source operating system, currently in development, that specifically targets personal computing. Inspired by the Be Operating System (BeOS), Haiku aims to become a fast, efficient, simple to use, easy to learn and yet very powerful system for computer users of all levels. The key highlights that distinguish Haiku from other operating systems include: specific focus on personal computing, custom kernel designed for responsiveness, fully threaded design for great efficiency with multi-processor/core CPUs, rich object-oriented API for faster development, database-like file system (BFS) with support for indexed metadata, and unified, cohesive interface.
Download
https://www.haiku-os.org/get-haiku
Home Page
https://www.haiku-os.org
PLEASE SUBSCRIBE AND FOLLOW ME ON TWITTER OR FACEBOOK!! IF YOU CAN PLEASE SUPPORT THE CHANNEL ON PATREON
Reddit
https://www.reddit.com/r/Ribalinux/
Patreon
https://www.patreon.com/ribalinux
Twitter
https://twitter.com/ribalinux
Blogger
http://ribalinux.blogspot.pt/