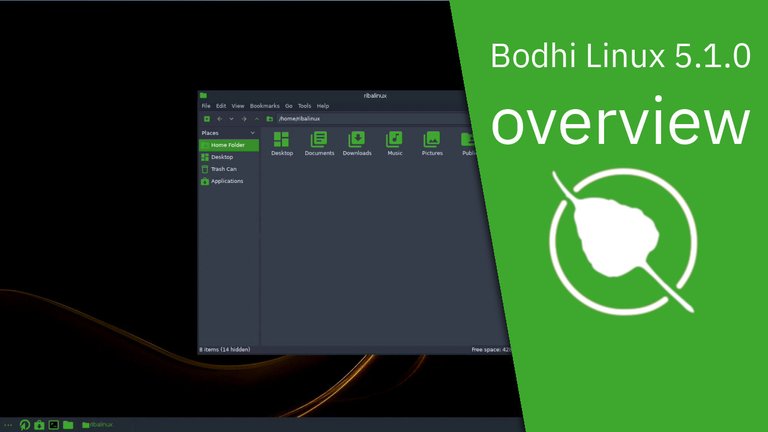 In this video, I am going to show an overview of Bodhi Linux 5.1.0 and some of the applications pre-installed.
#Bodhi #linux #moksha #opensource
https://brave.com/rib240 - Please use this link to download the Brave browser and support the channel!
Support the Channel on Patreon https://www.patreon.com/ribalinux
Buy Me a Coffee http://ko-fi.com/A0383T5
Bodhi Linux is an elegant and lightweight Ubuntu-based distribution featuring Moksha, an Enlightenment-17-based desktop environment. The project takes a decidedly minimalist approach by offering modularity, high levels of customisation, and choice of themes. In addition to basic 32- and 64-bit systems, Bodhi maintains designated ISO images for Chromebooks and legacy machines. By default Bodhi has only five pre-installed applications: Midori, Terminology, PCManFM, ePhoto, and ePad. Additional software is available via AppCenter, a web-based software installation tool.
Download
http://downloads.sourceforge.net/bodhilinux/bodhi-5.1.0-64-hwe.iso
Home Page
http://www.bodhilinux.com