This is one of my contributions to #FungiFriday by @ewkaw hopefully I can always give my best from the previous day.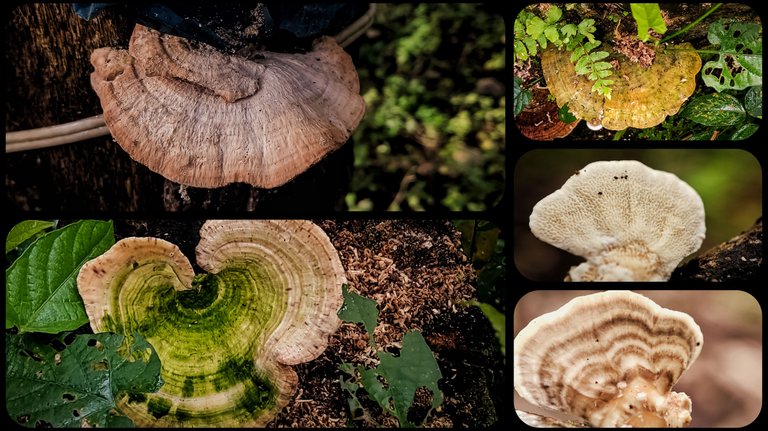 good afternoon everyone, happy Friday again to all of us where we will see various kinds of wild mushrooms that grow in various areas, of course it will be very beautiful with several colors and shapes,
for today I have found three kinds of wild mushrooms some time ago that grow in several different places, the mushrooms that I share are of course mushrooms that have hard skin so that even in summer they can live as usual
the first time I found a mushroom that has a wide skin and has a green pattern on the top, they of course grow on weathered wood, this mushroom is included in the mushroom species Trametes gibbosa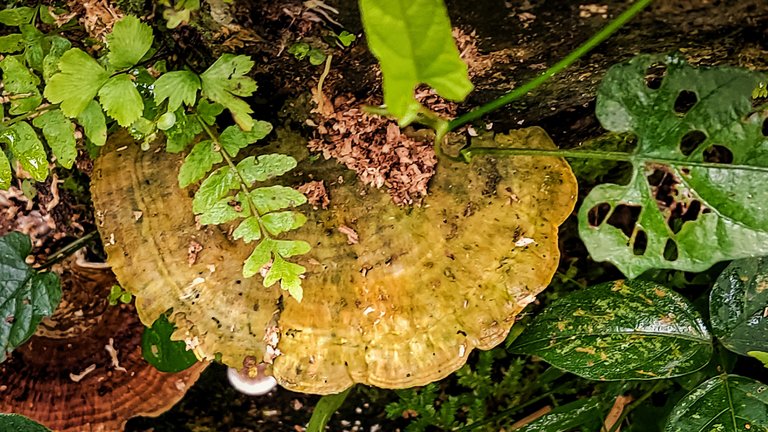 I also found another mushroom but the green above the mushroom is like moss, I don't really know for sure either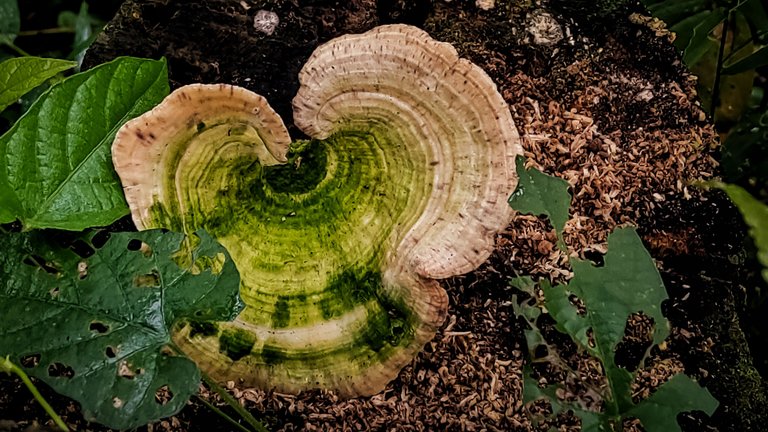 In another place I found another large mushroom, but in a state that is not too fertile anymore, the skin of the swamp is wrinkled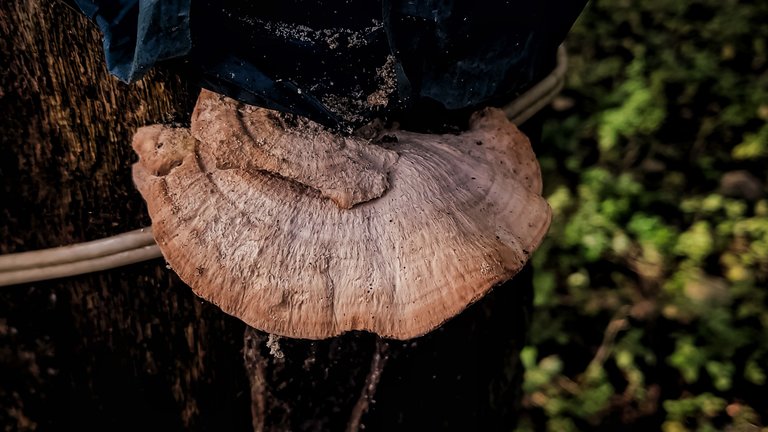 other large mushrooms I found too, but this mushroom has a skin that is so hard and thicker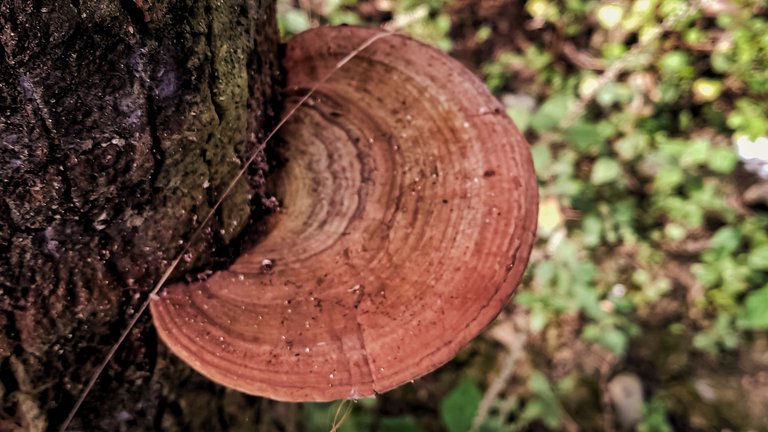 as usual, I kept looking for small mushrooms until I also found a small mushroom that grew so fertile and had a pattern like some of the mushrooms I've shared, namely small spots and very beautiful with white color.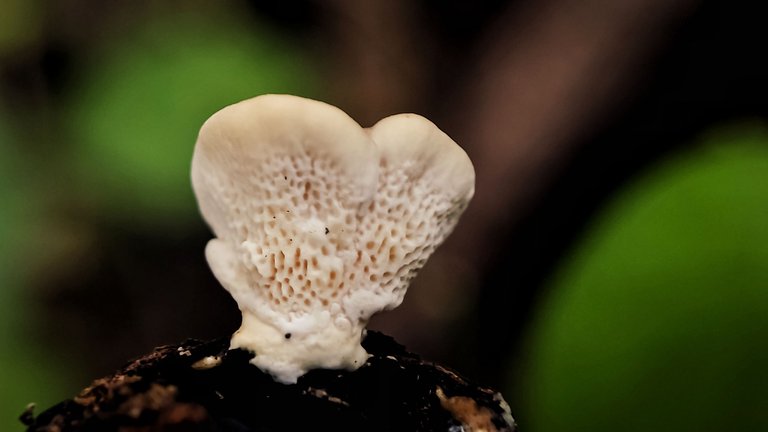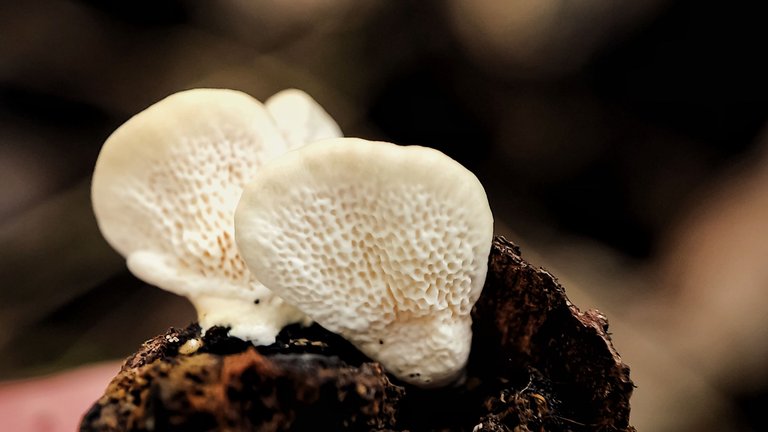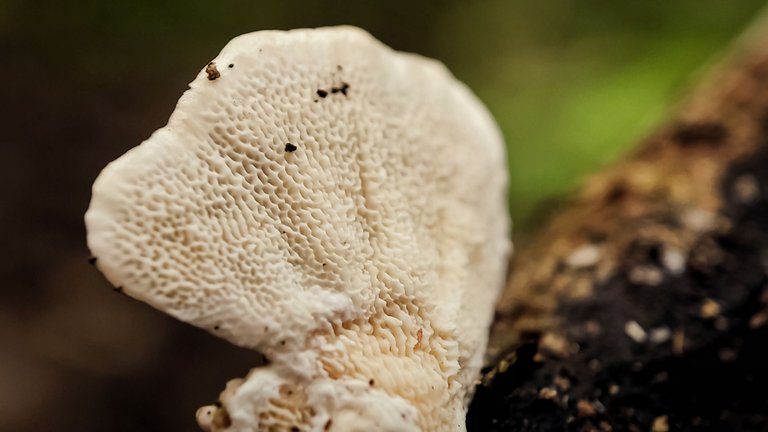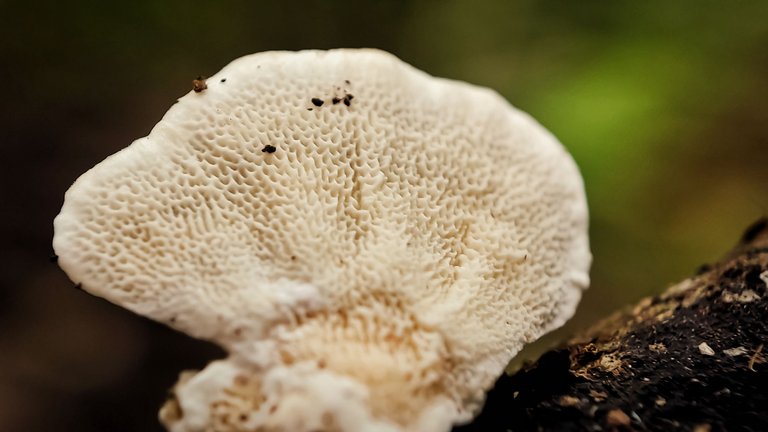 I took my next two shots from behind, and even though the motif is plain, it has a nice color, which is brown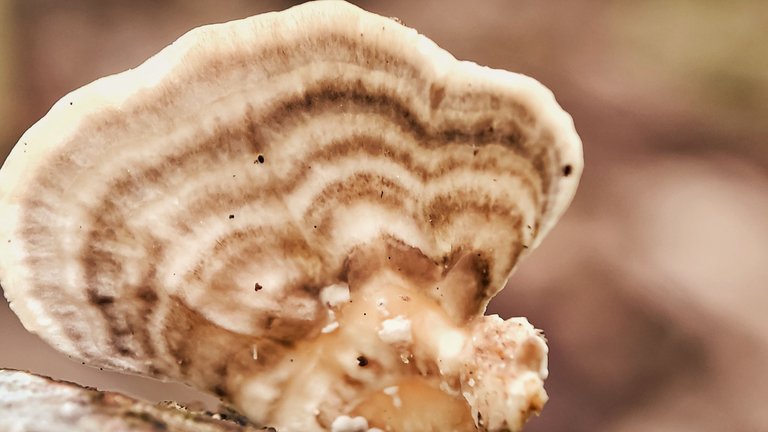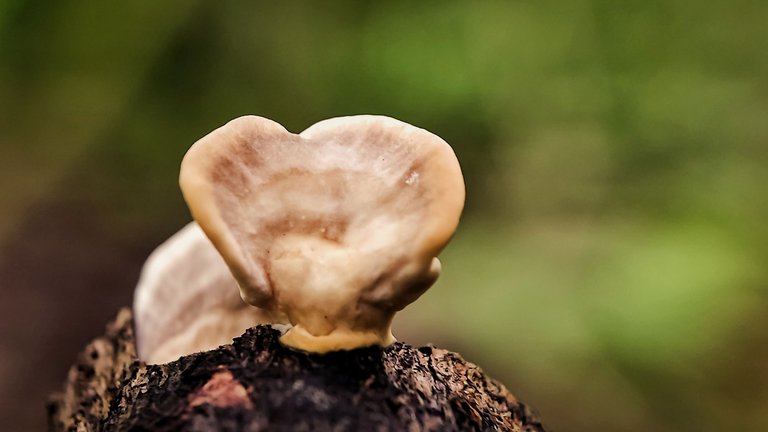 Those are some mushroom photos that I can share in this edition, and hopefully in the future I can find other mushrooms in my search today because it has rained a few days ago.
| Camera | Poco x3 Pro |
| --- | --- |
| Location | Aceh, Indonesia |
| Category | Macro photography |
| Editing | Lightroom |
| Objeck | mushrooms |
| Photographer | @vikar |