Fungi Friday : Pile of Small Toadstools
This is one of my contributions to #FungiFriday by @ewkaw hopefully I can always give my best from the previous day.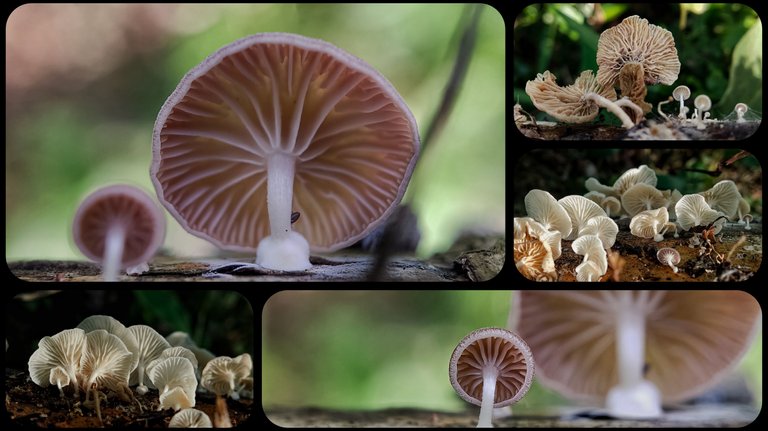 good afternoon all friends, greetings to all of us. We wish you good health and success
for today I will again try to share some photos of a collection of mushrooms that I found a few days ago when I visited one of the oil palm plantations in my area
That afternoon after I picked some palms I went back to hunt for some mushrooms growing on some of the tree trunks there, luckily I found a pile of mushrooms that were blooming and growing perfectly, there were several colors of the mushrooms, some had white and some are brown they have umbrellas so tiny.
the first one that I will share is a mushroom that is brown and I found with two sizes, some are small and some are big both look so beautiful, this mushroom is included in the mushroom species Mycena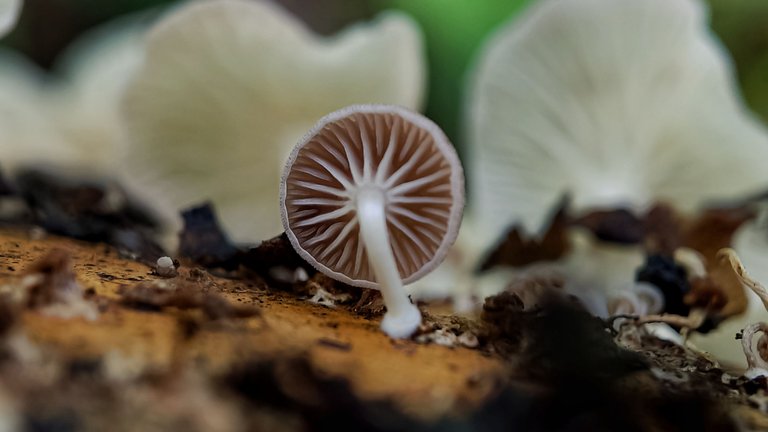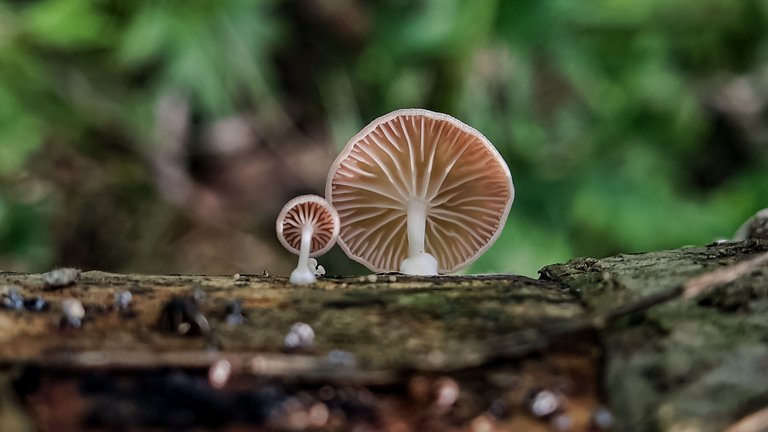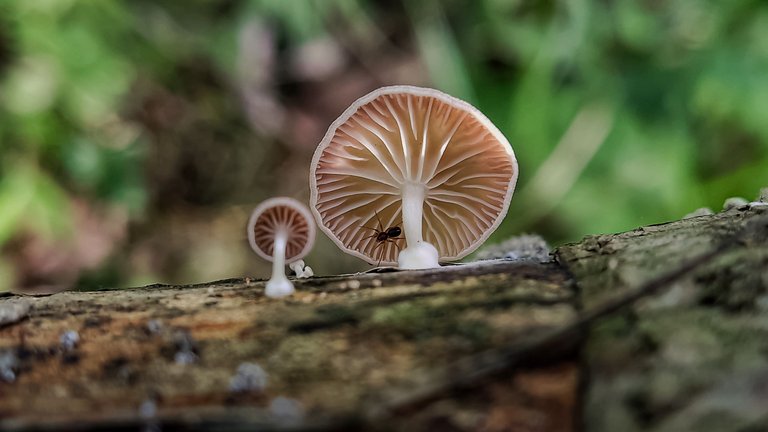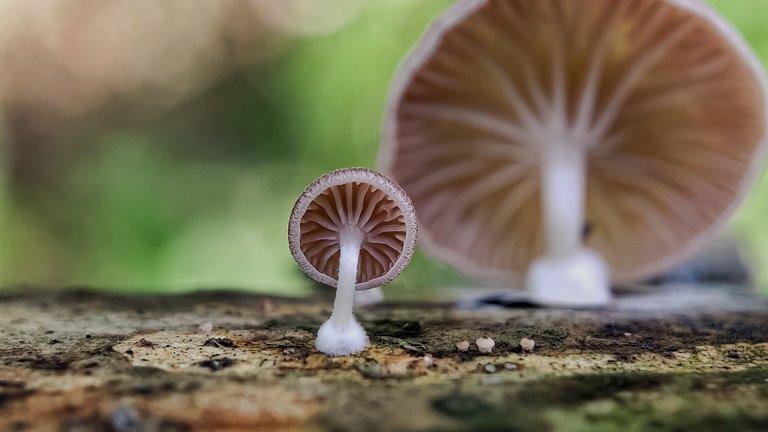 I tried to take some focus at close range from the big mushroom
then among some of the brown mushrooms there is also a bunch of white mushrooms that have just bloomed, these mushrooms don't live long fortunately I see them while they are still thriving, these mushrooms are included in the mushroom species Oudemansiella mucida.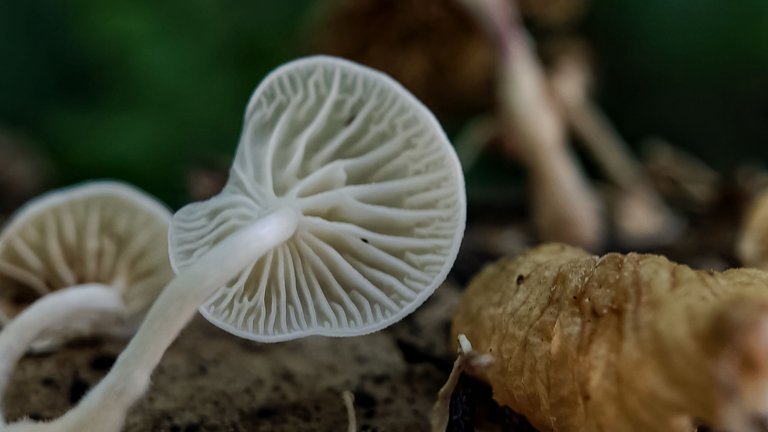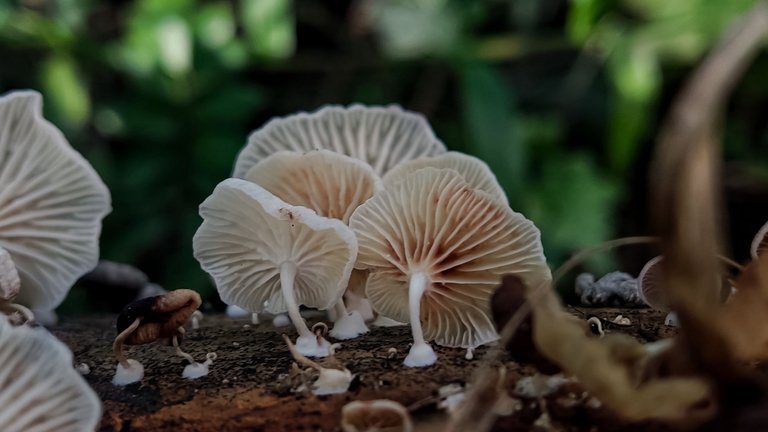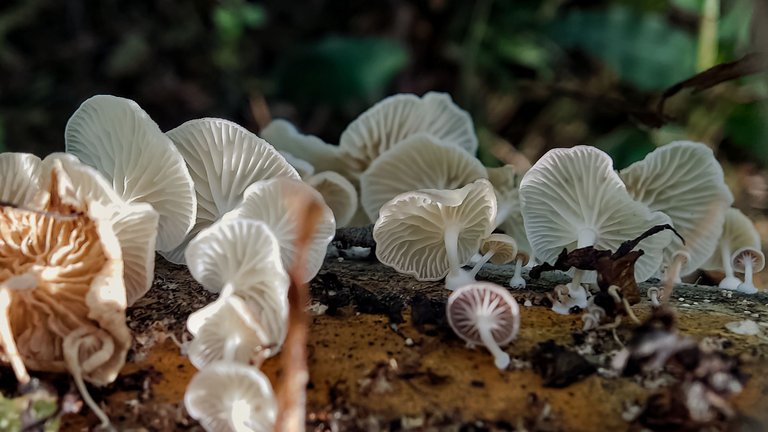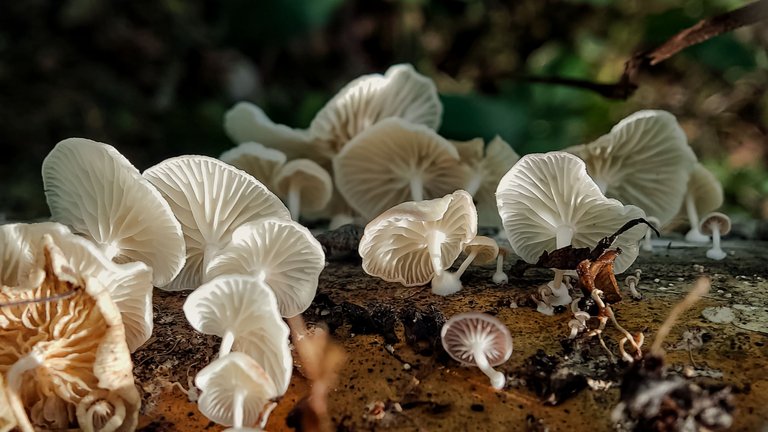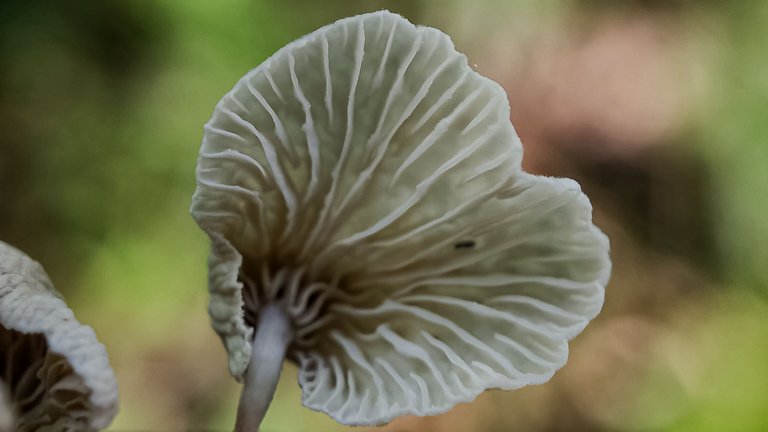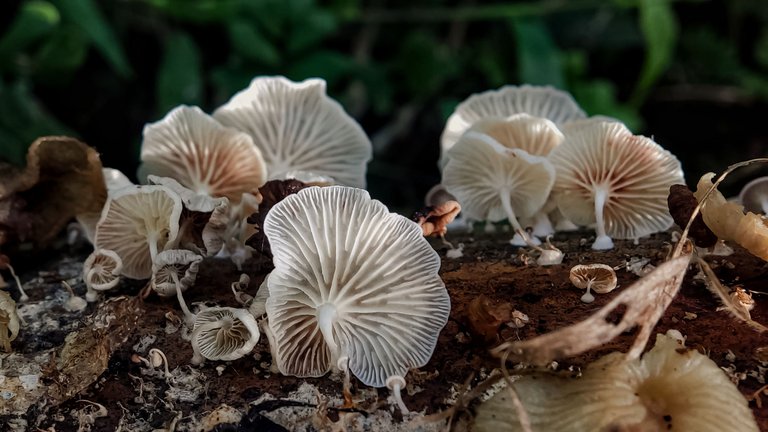 I also saw that there was a pile of mushrooms that had started to wilt, maybe a factor of age that had bloomed for a long time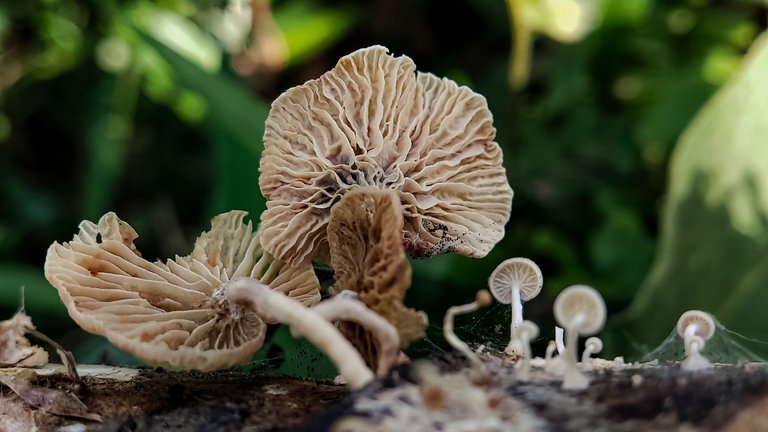 that's one pile of mushrooms I was able to find after a few days of rainy weather in my area, and hopefully I'll be back for some mushrooms on my hunt tomorrow, I hope you like some of my shots today.
| Camera | Poco x3 Pro |
| --- | --- |
| Location | Aceh, Indonesia |
| Category | Macro photography |
| Editing | Lightroom |
| Objeck | mushrooms |
| Photographer | @vikar |
---
---