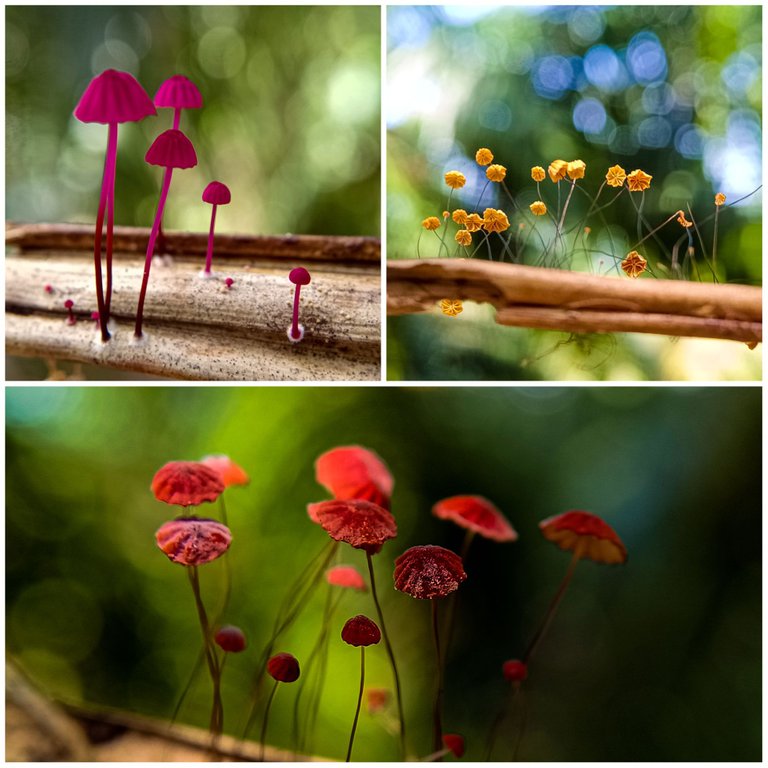 Hello everyone, Happy FungiFriday to all mushroom hobbyists wherever you are….. The beginning of this month is a very good time for hobbyists and fans of the beauty and uniqueness of mushrooms due to the rainy season starting to come and it can be said that the season Mushrooms are also starting to arrive. In my entry today I will show you the mushrooms I was looking for in oil palm plantations, the size of the garden and the humidity of the garden which made me believe that the garden had so many beautiful and beautiful mushrooms in it.
From the results of walking around the oil palm plantations I found three mushrooms with different colors. I found them behind the rotting palm leaves. These beautiful mushrooms are hidden behind piles of palm leaves. This mushroom has the name Marasmius.
Marasmius mushrooms have a very small size and have more than 500 species scattered throughout the world. The beauty and uniqueness of this mushroom which is a family of Marasmiaceae makes mushroom hobbyists often capture it in a photo and here I also immortalize this Marasmius mushroom into several photos and I post it for entry in the #FungiFriday Community today. For these mushrooms, all of you can see them in this post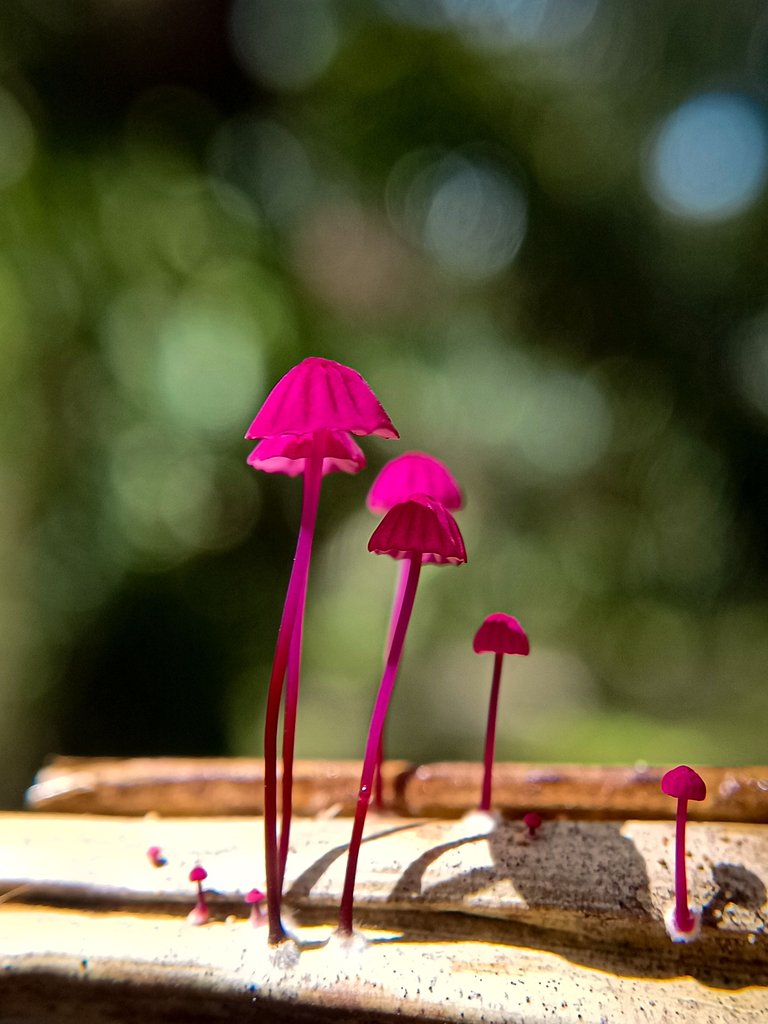 In the first photo is a purple Marasmius mushroom, the purple color and shape that resembles an umbrella is the hallmark of this mushroom. The purple color from top to bottom makes this mushroom look beautiful. Here I still can't find the name of this purple marasmius mushroom, hopefully someone can give me info about the full name of this mushroom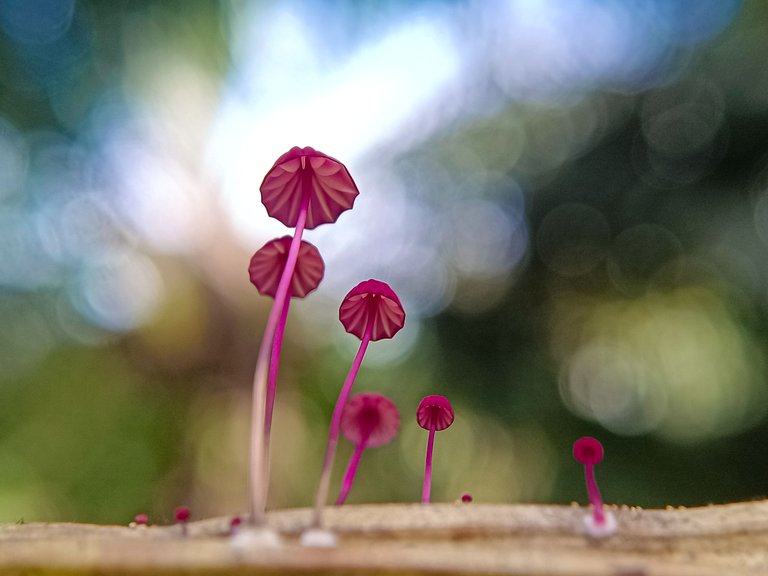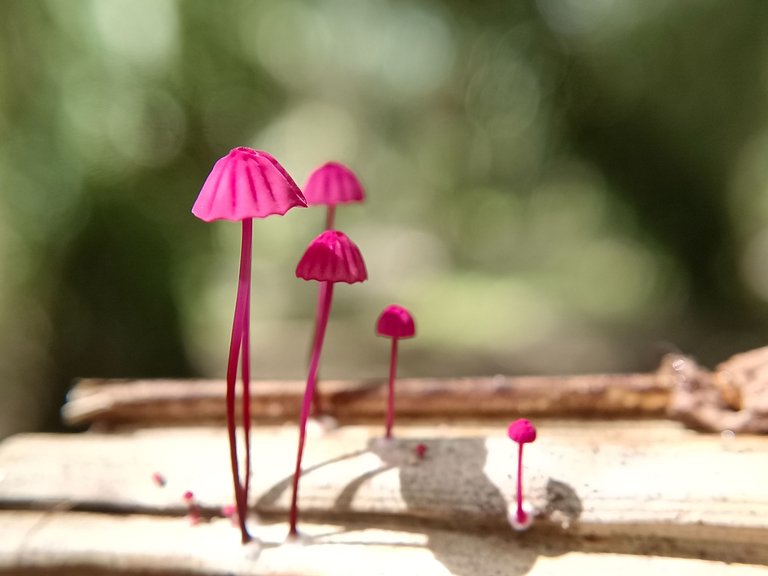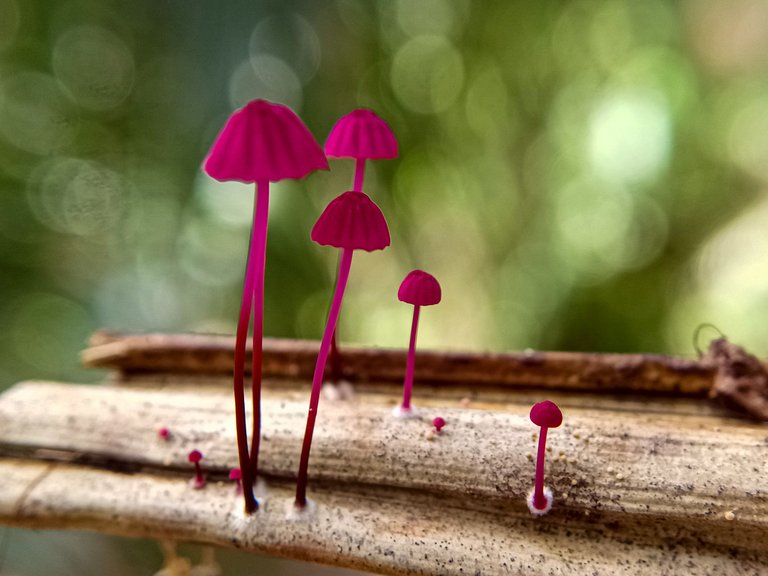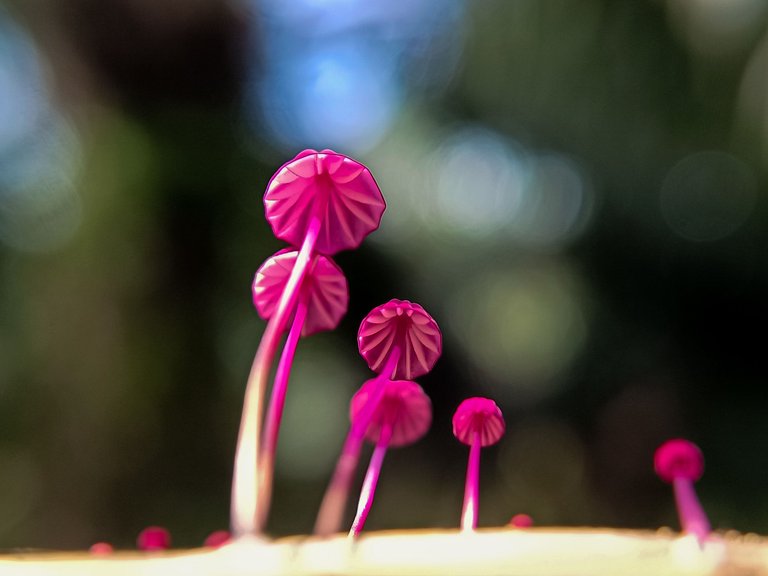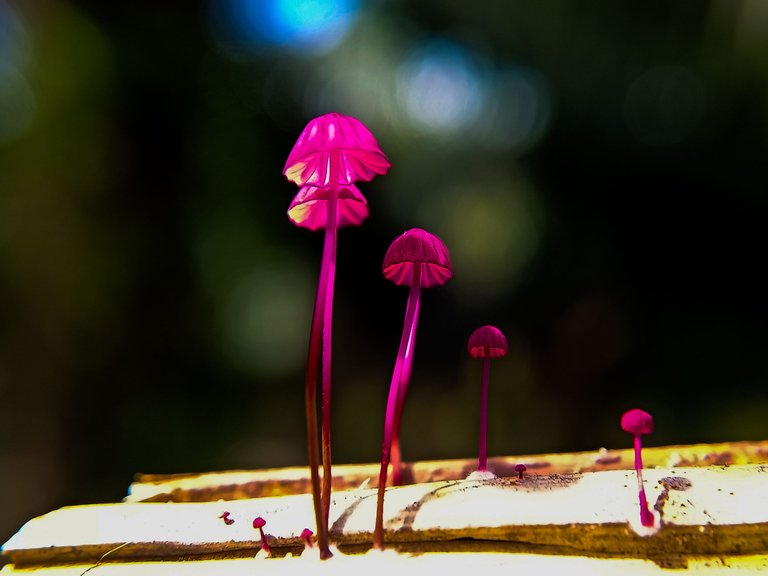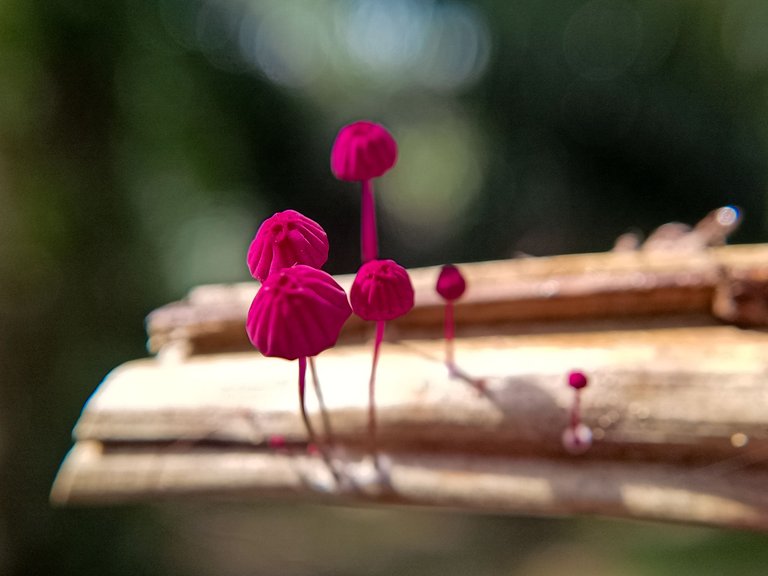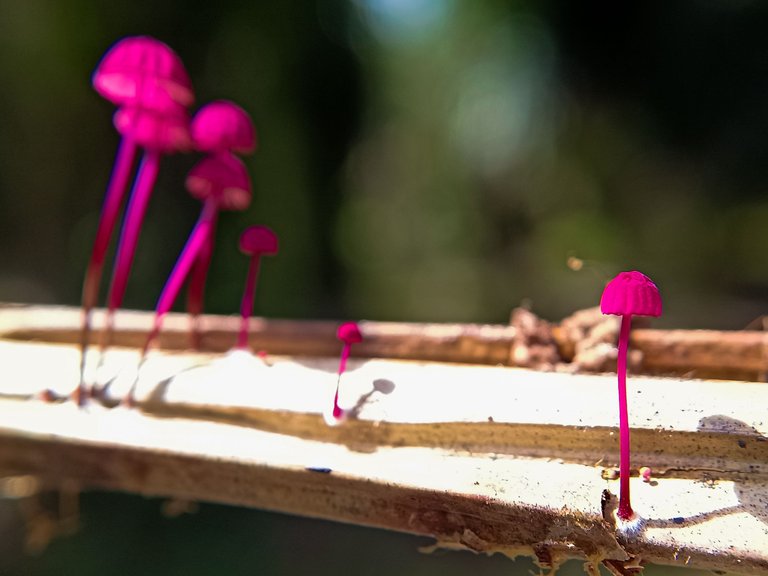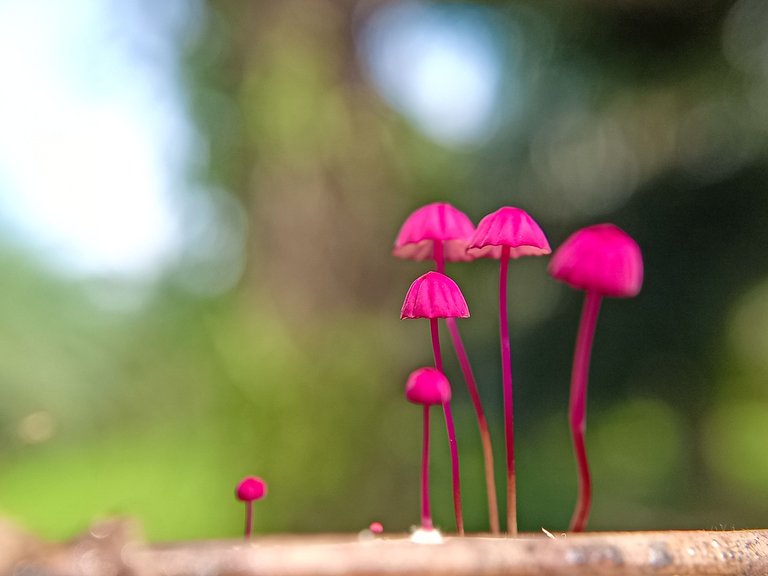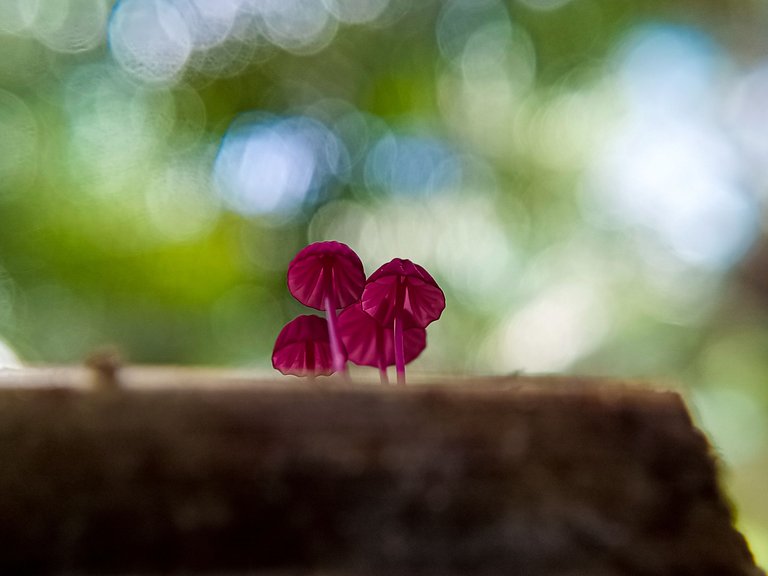 ---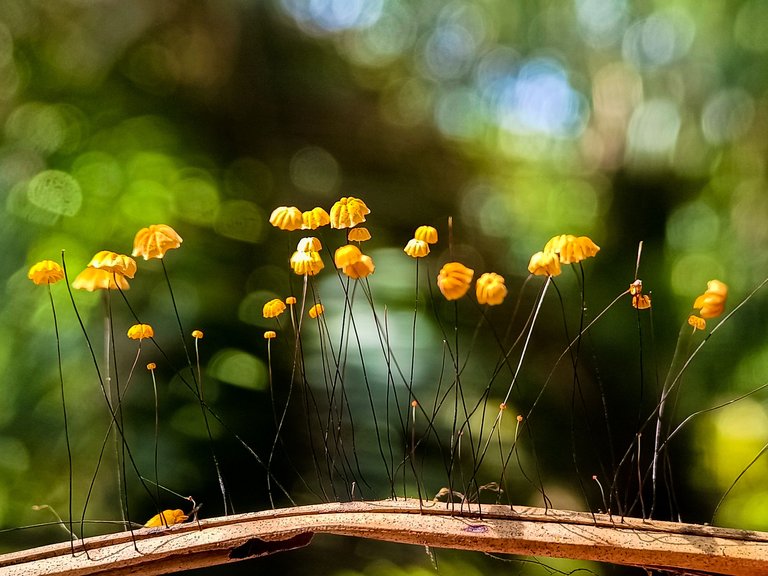 This mushroom, which has an orange color and has a small thread-like stalk, is a Marasmius Siccus mushroom, this combination of orange and black colors and living in groups can usually be found in plantation areas and the leaves are starting to rot.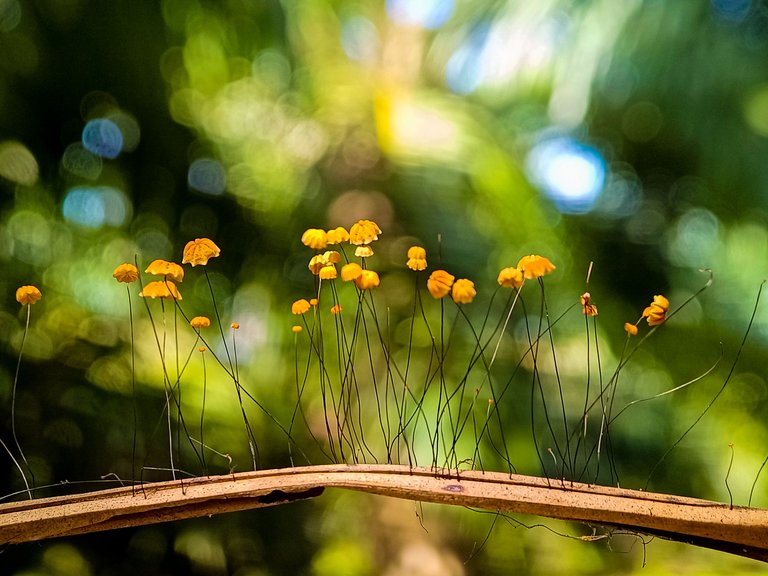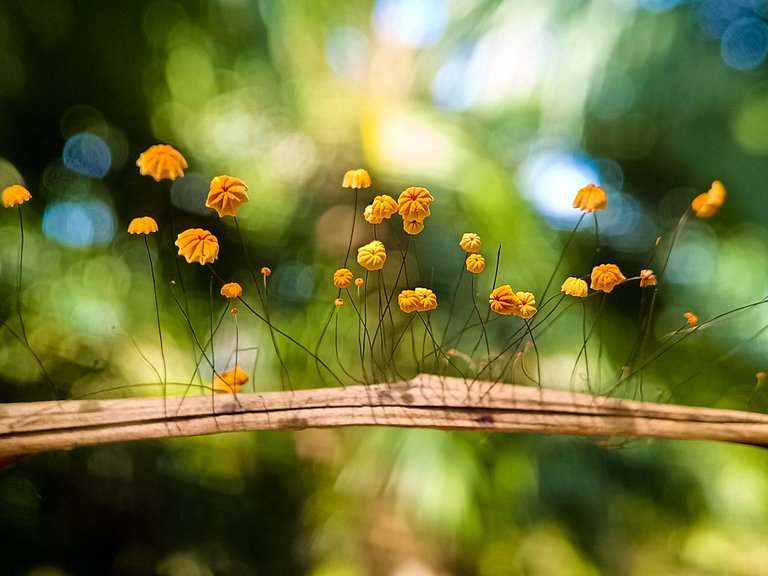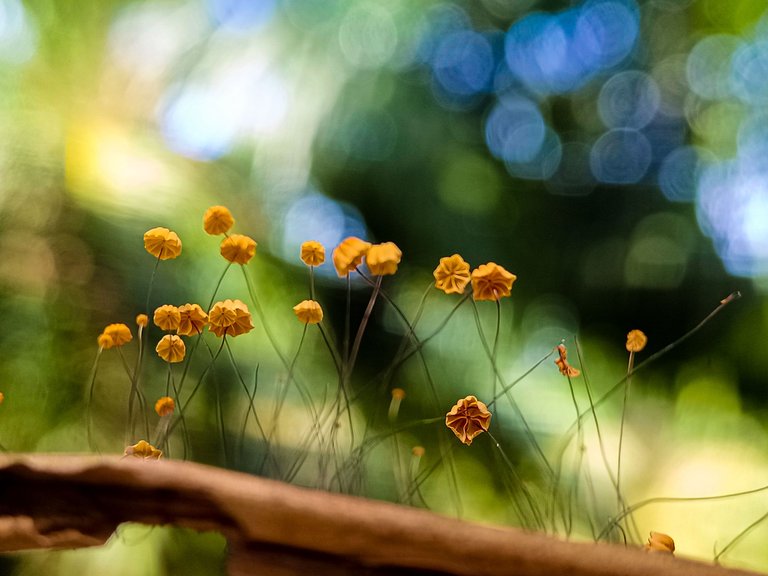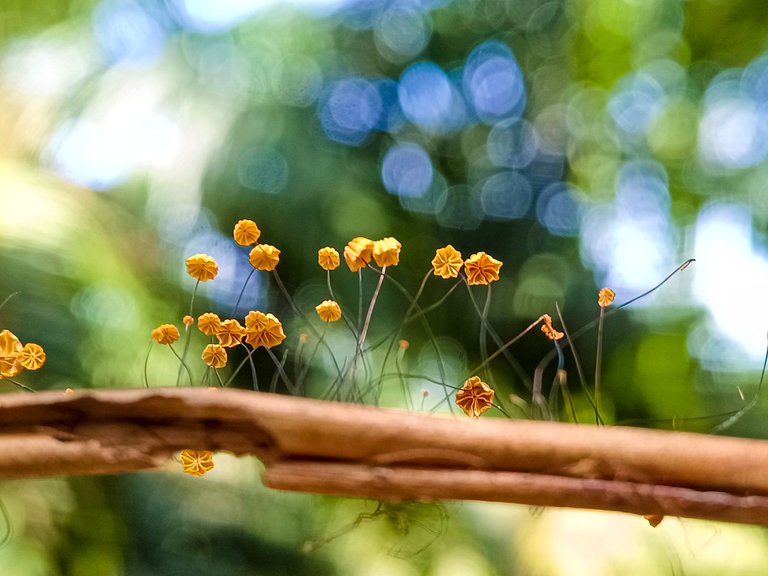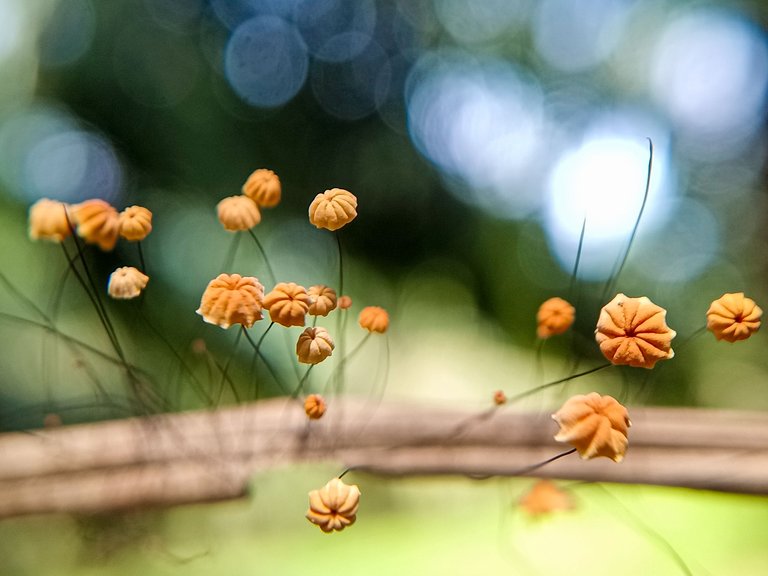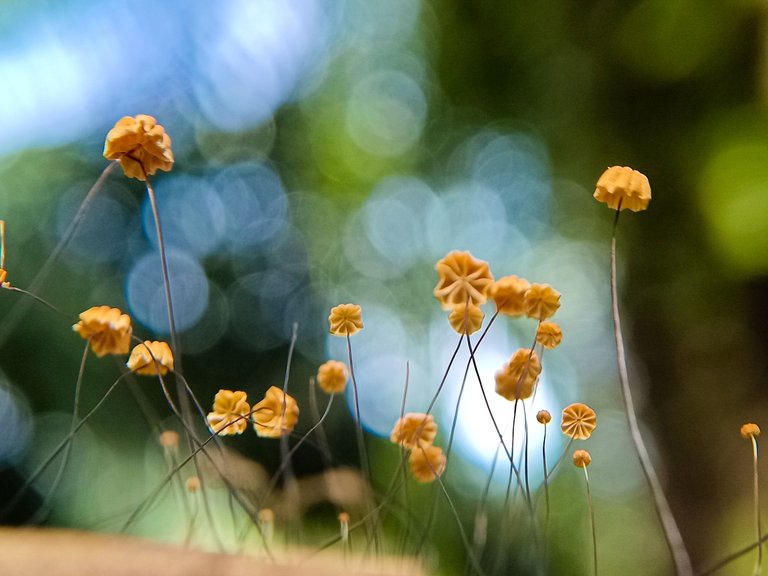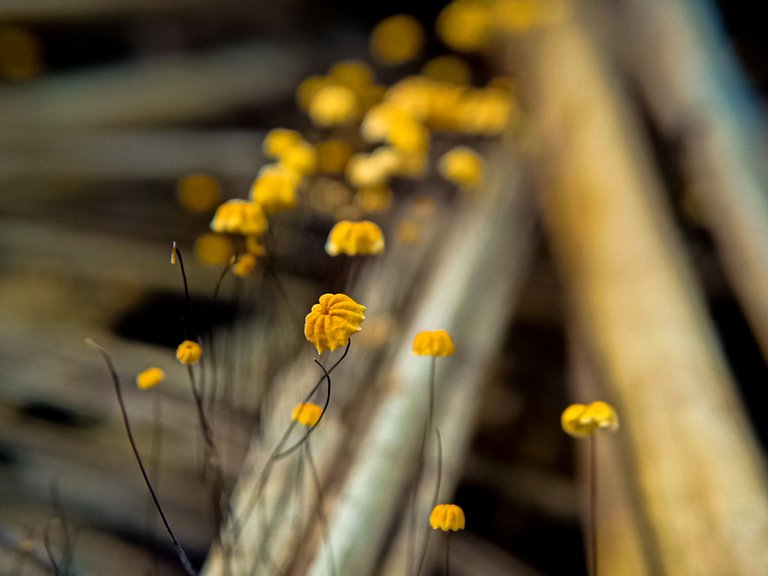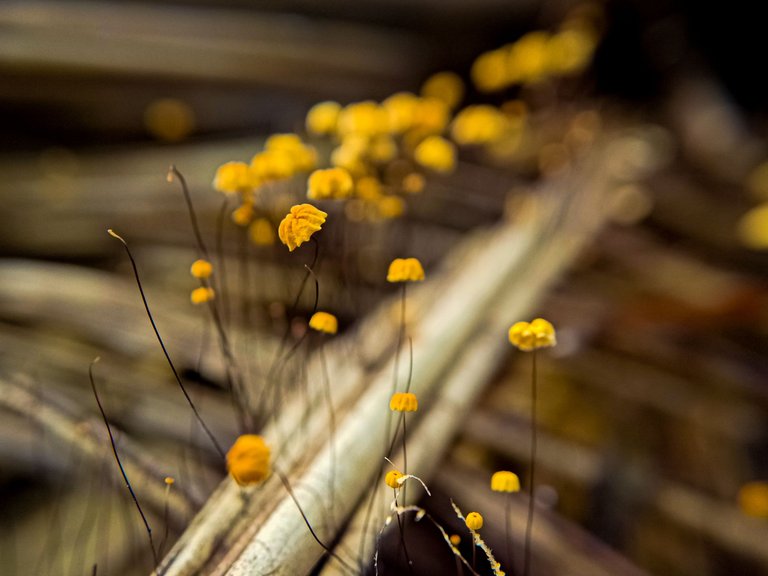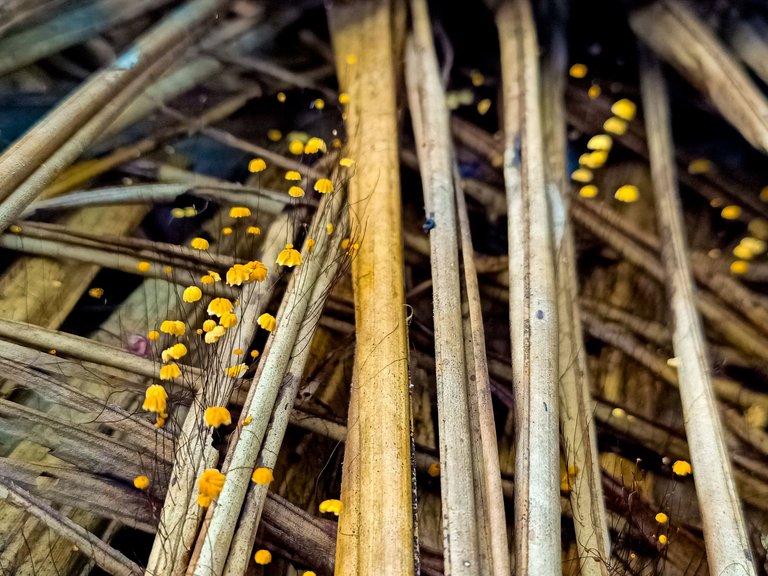 ---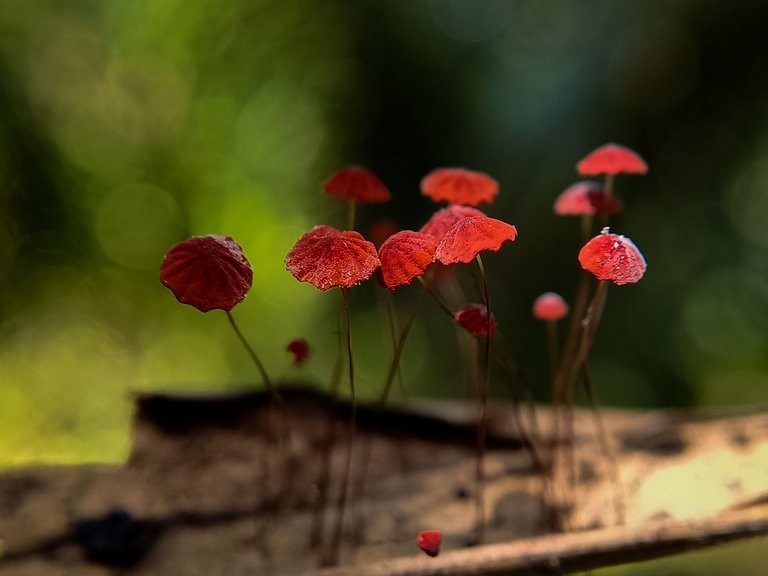 In this last type, this mushroom is very similar to the marasmius siccus mushroom, only the color is different, but has the same shape and size, is dark red in color and has the same top shape as an umbrella and looks beautiful.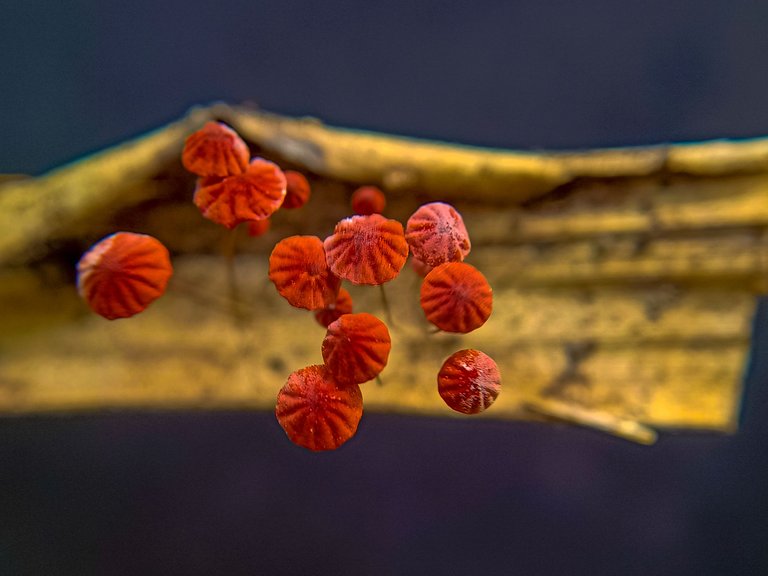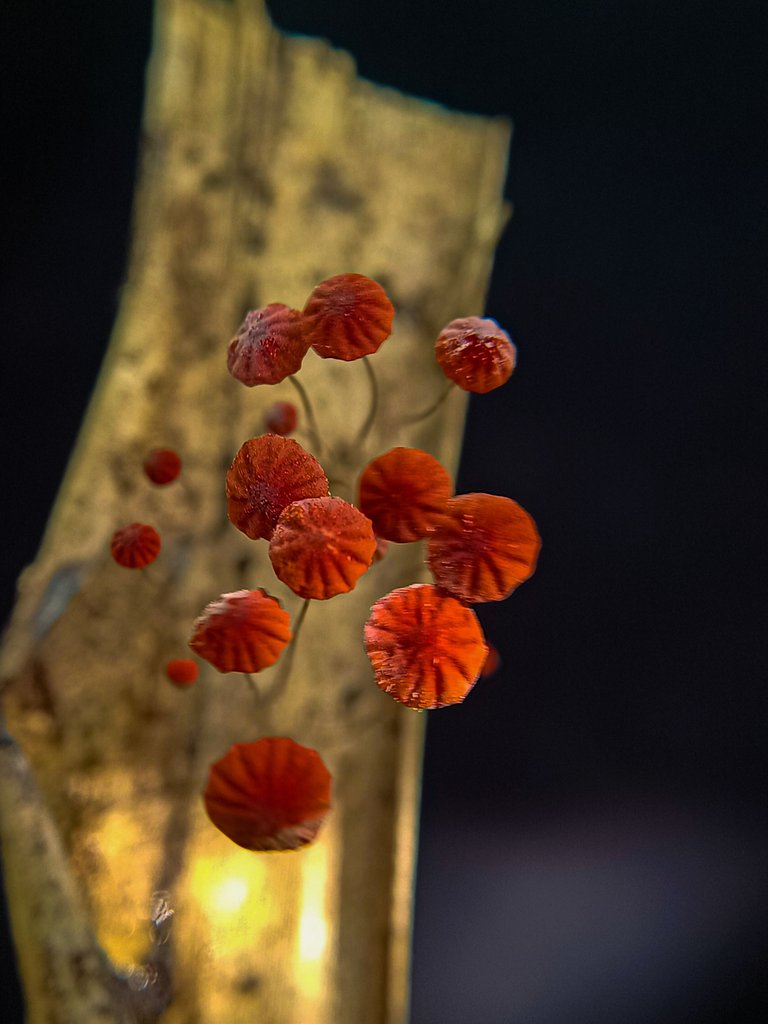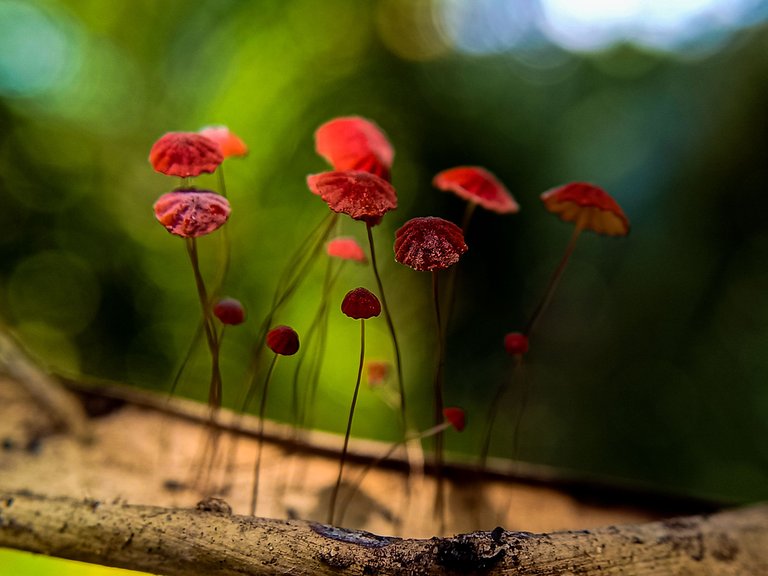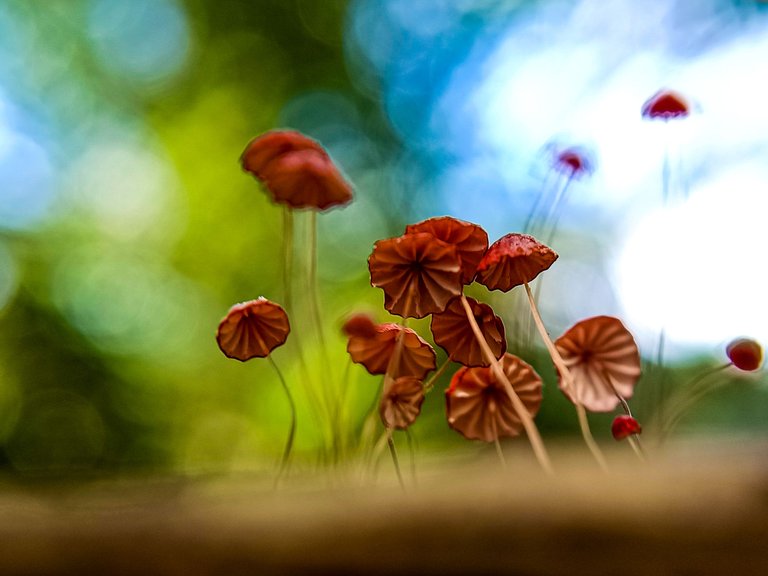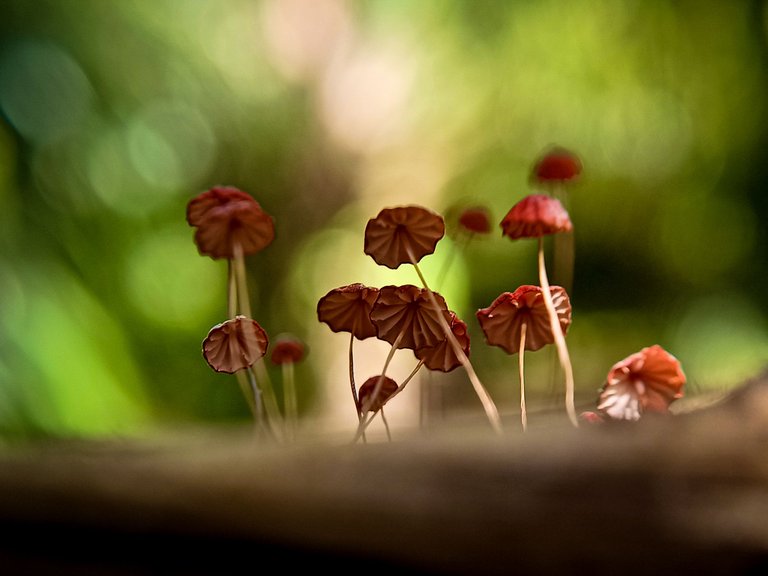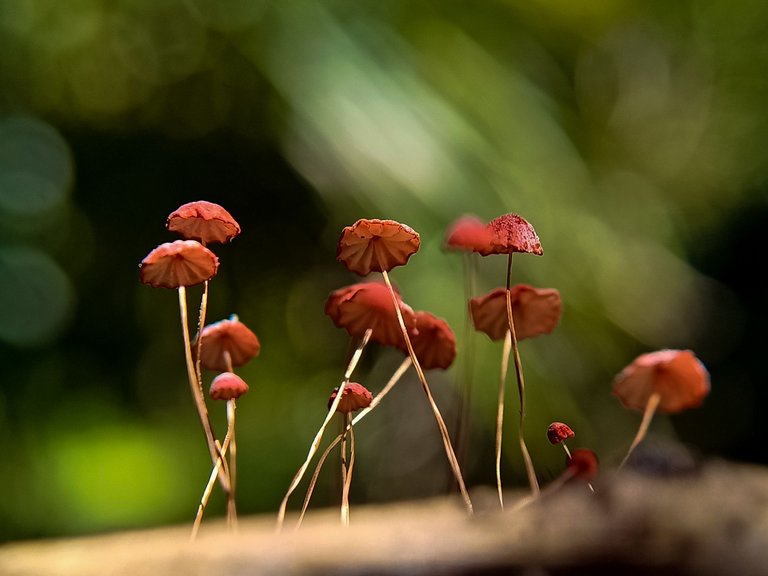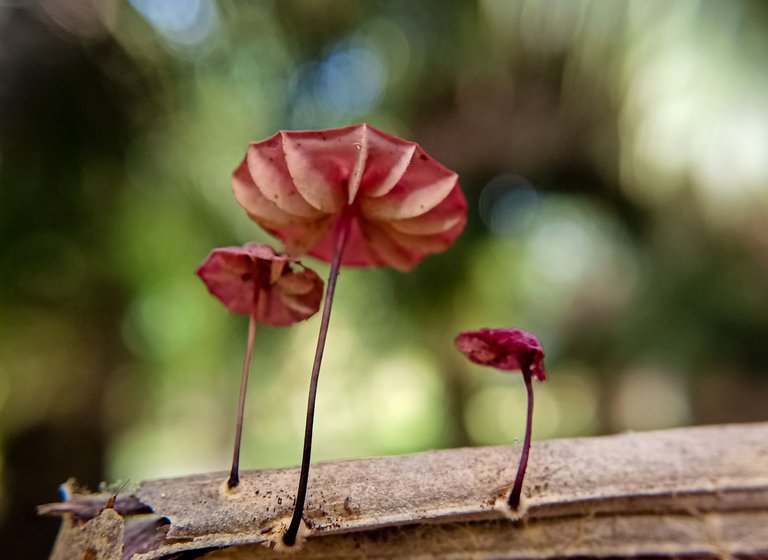 The Marasmius mushroom above is the result of my work that I found in the oil palm plantation area of ​​North Aceh district, Aceh province and I photographed the mushroom using a smartphone camera and an additional macro lens for smartphones. All the marasmius mushrooms that I found, I just posted on this #FungiFriday Community and don't forget to also thank @ewkaw for providing a place to discuss and share about mushrooms around the world, with this community I can get to know and share with fellow mushroom hobbyists. wherever friends are.
Best Regards
@uyapapua
| Object | Marasmius Mushroom |
| --- | --- |
| Camera | Smartphone Vivo x70 Pro |
| Lens | Lesbong 35 mm |
| Location | Aceh, Indonesia |