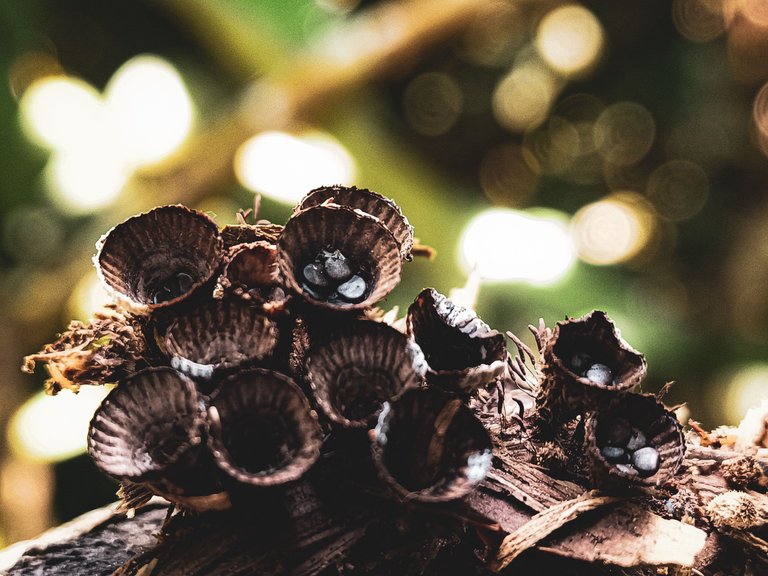 Hello all mushroom hobbyists, this is my entry for today's #FungiFriday challenge. In today's challenge I returned to see the growth of mushrooms that I encountered a few weeks ago at the location of the waterfall valley, Nisam Antara subdistrict, a mushroom that has the name Cyathus whose shape is similar to a cup and is usually called a nest mushroom in my area.
A few weeks ago I saw this mushroom is so fertile and so many because it coincided with the rainy season, and a few days ago I tried to see the mushroom growth began to decline and many mushrooms began to dry up and began to die due to the weather that started to come in. summer and dry.
On this occasion I took some photos where I took the objects of some of these mushrooms which still look fresh and grow between the leaves and the remnants of the rotting wood as in the photo in this entry.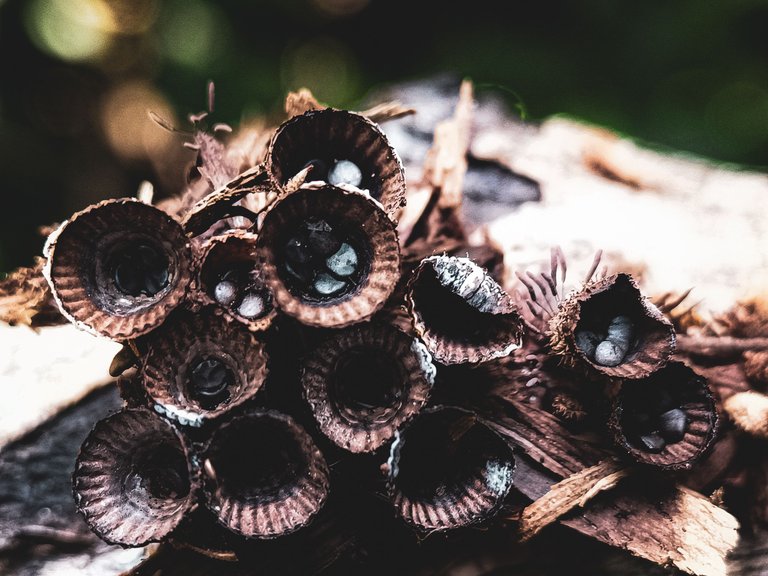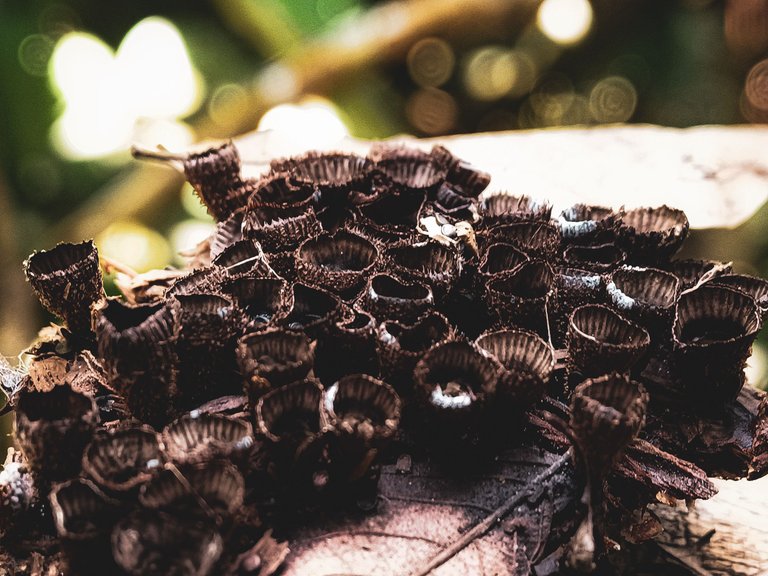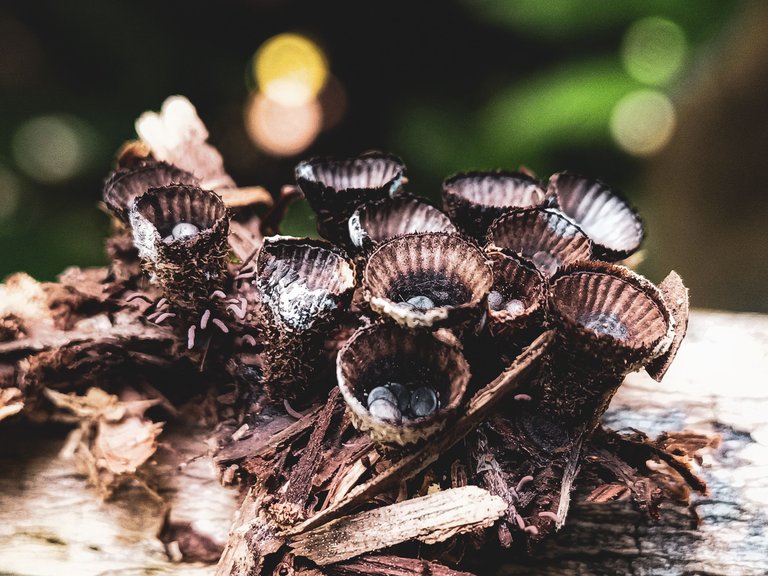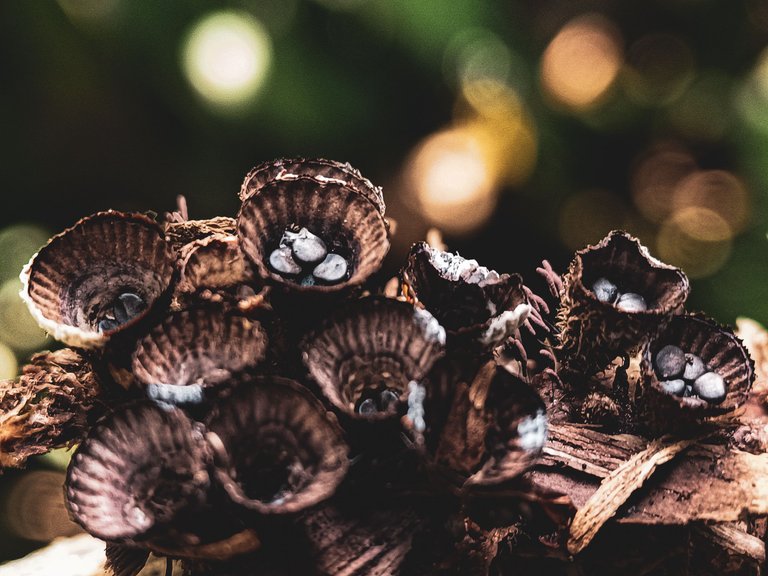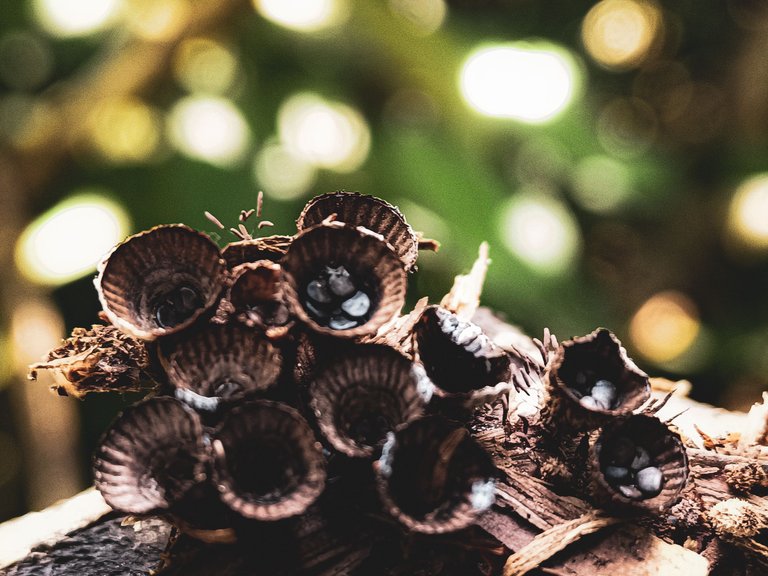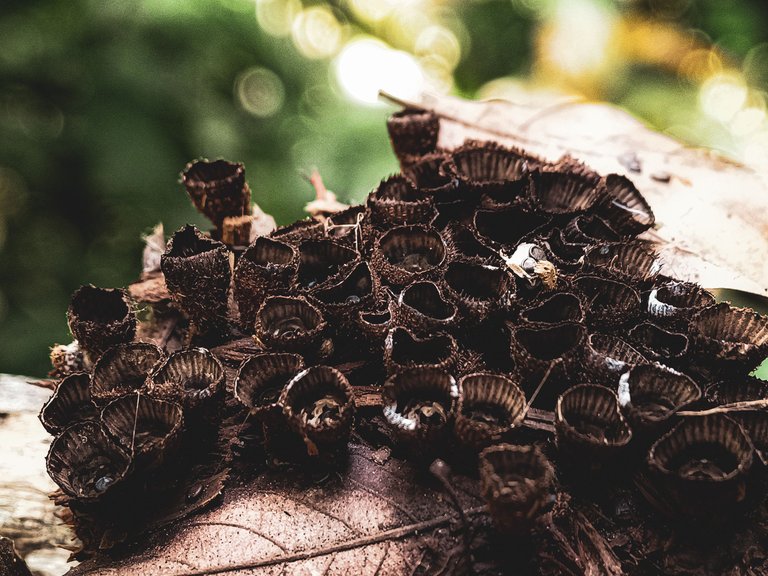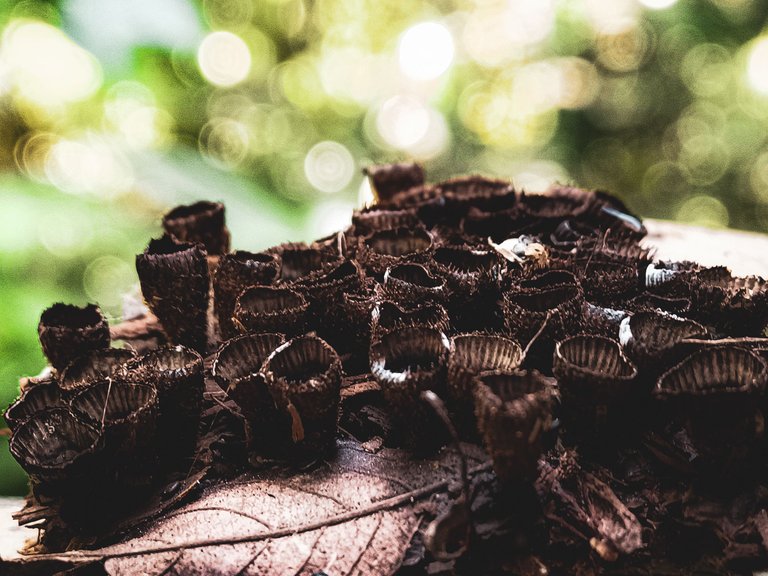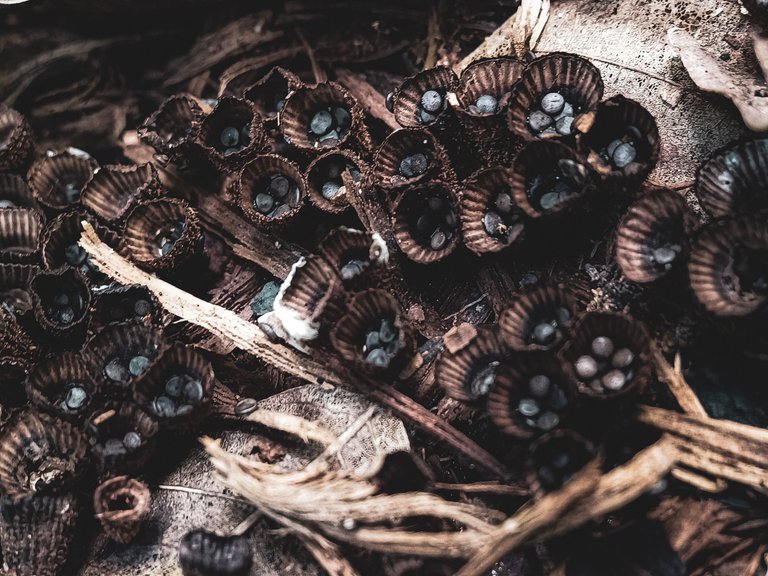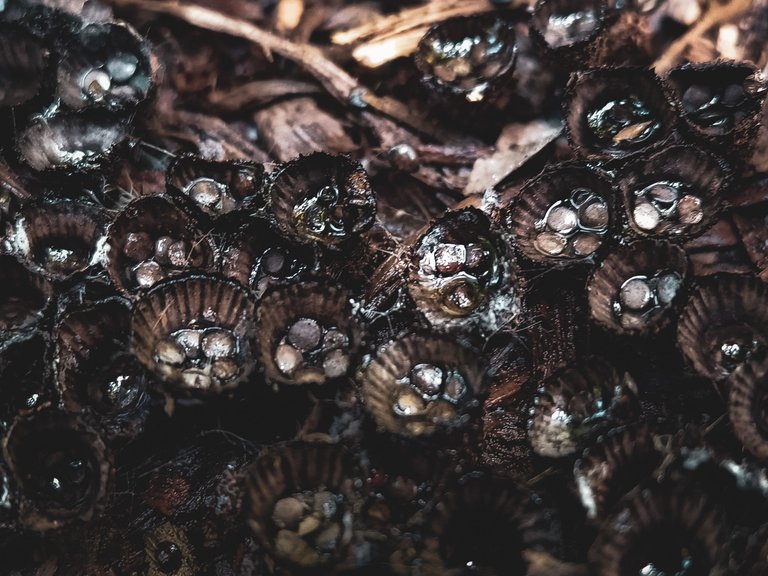 Here I try to give water to these mushrooms so that these mushrooms can survive and hopefully there will be rain in these few days so that these mushrooms can survive and thrive like when I found them.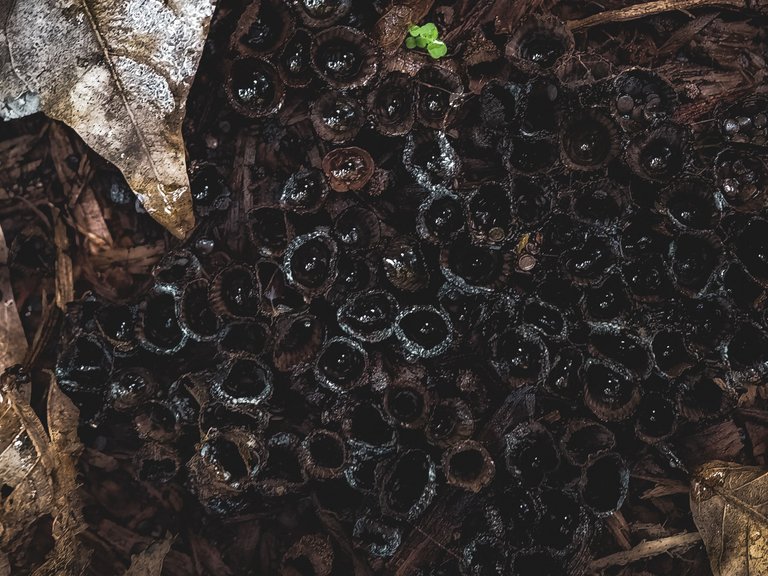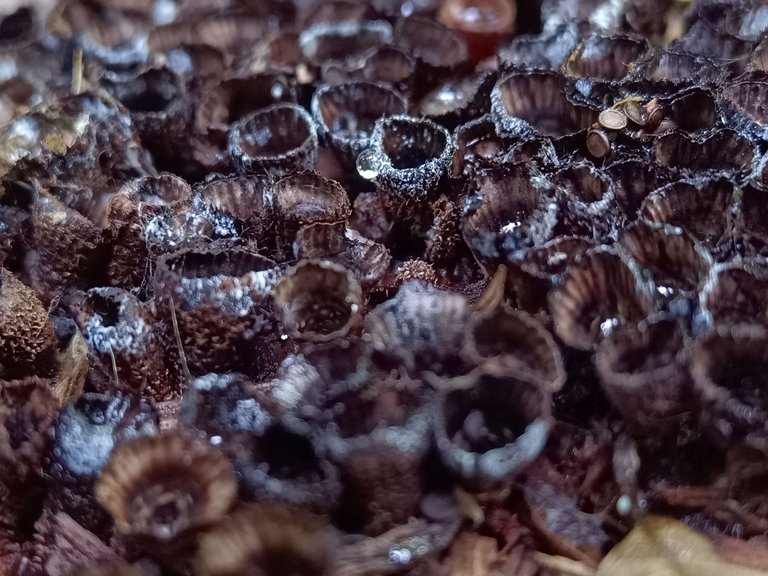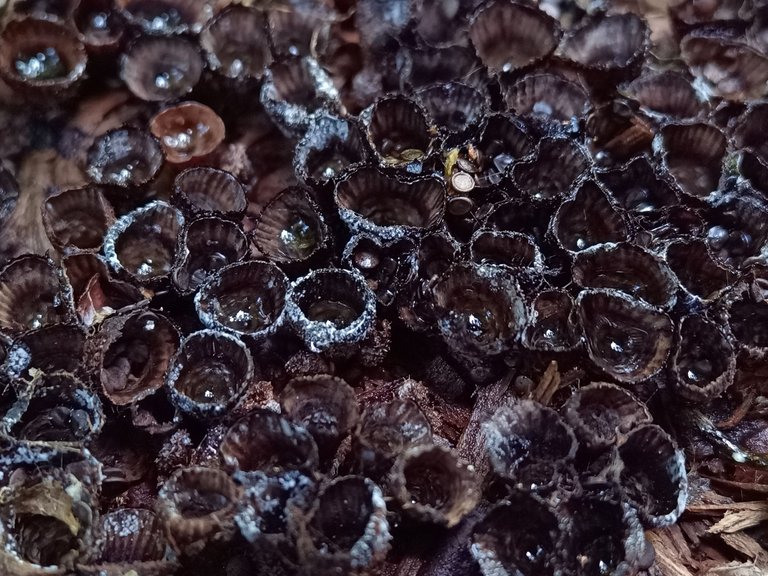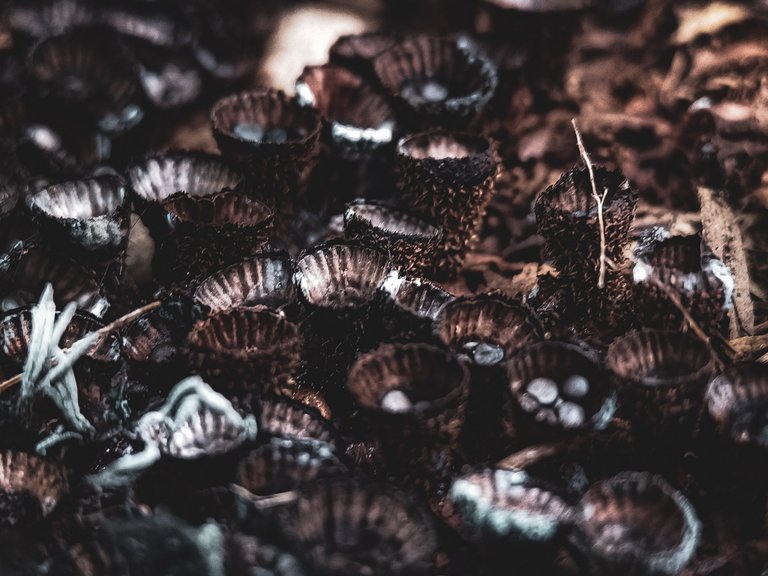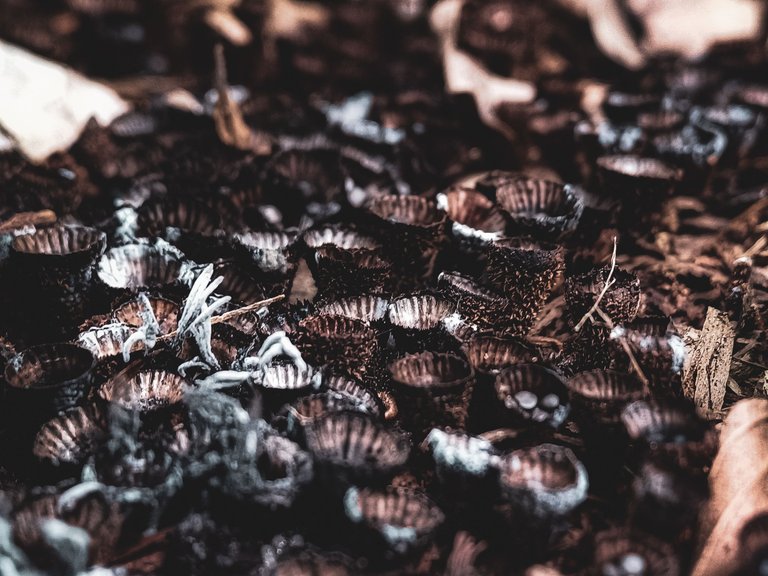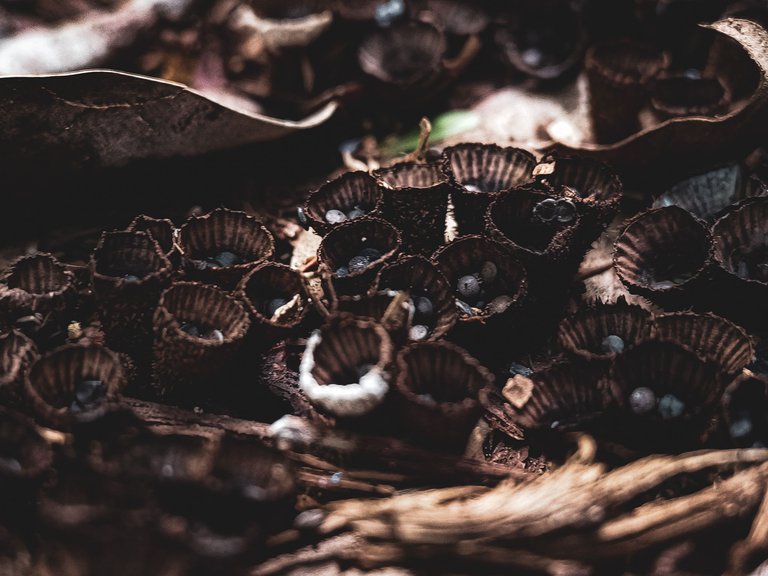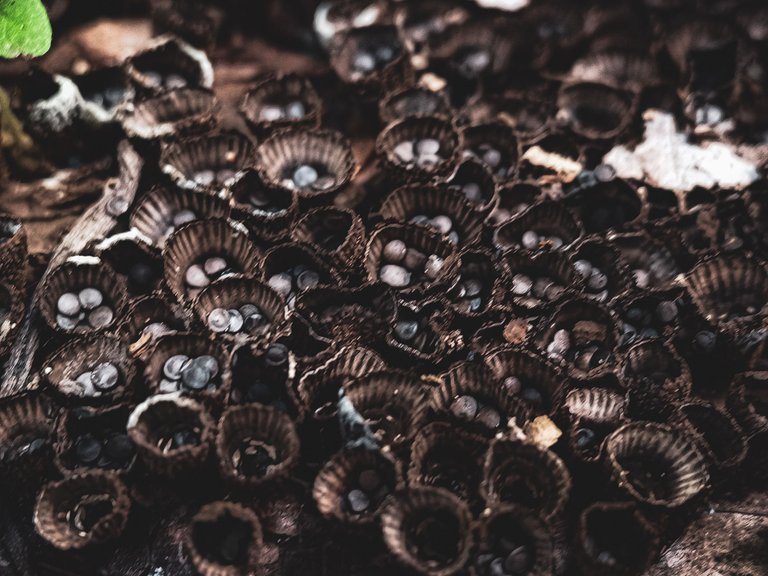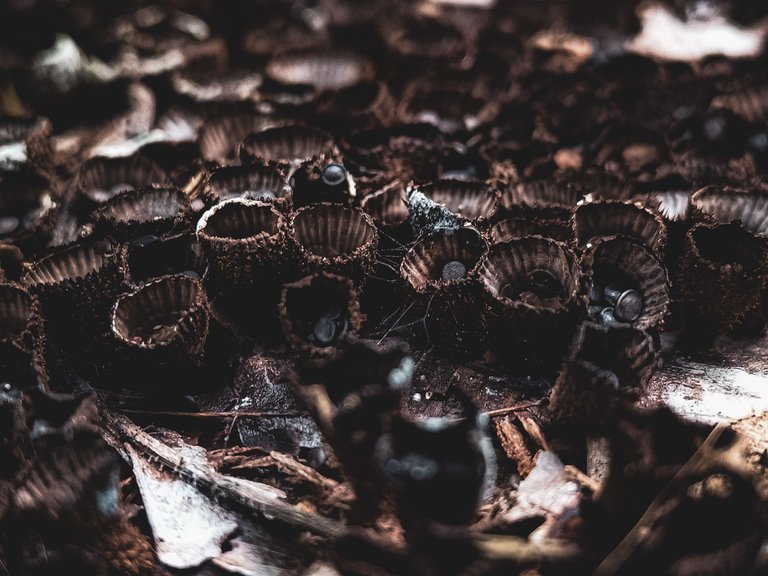 In my entry today I show the development of the Cyathus mushroom which has begun to decline in growth from the first time I found it a few weeks ago, here I can conclude that the moment of perpetuating mushrooms when mushrooms look beautiful will be difficult to repeat again to make them look beautiful as before. Hopefully these mushrooms can thrive again so I can show them at this #FungiFriday mushroom house and thanks to @ewkaw for making a mushroom house for all of us so we can show and show about all things mushroom related in our respective areas -each.
Best Regards
@uyapapua
| Object | Cyathus Mushroom |
| --- | --- |
| Camera | Smartphone Vivo X70 Pro |
| Lens | Lesbong 35 mm |
| Location | Aceh, Indonesia |