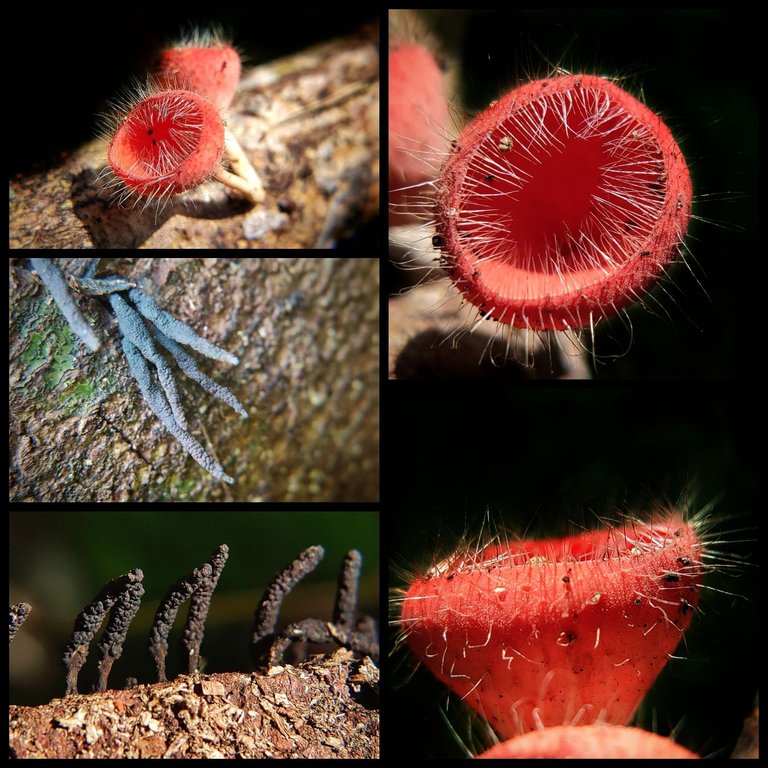 ---
Good afternoon, how are you mushroom friends and have a nice day wherever you are, this Friday I prepared two very unique and elegant types of mushrooms for me to show to all mushroom lovers in the #FungiFriday Community hosted by @ewkaw today.
As usual, last Thursday afternoon I returned to the cocoa farm to look for mushrooms and I didn't forget to bring my smartphone camera and macro lens to be able to take pictures of mushroom objects in the cocoa garden area, and at that time I was exploring this cocoa garden and hoping to get the mushrooms I wanted growing in this cocoa plantation area.
And when I got there it was not in vain because I got two very unique and beautiful mushroom species that grow around a dead cacao tree, and I immediately approached them to take a close look at the two mushroom species in different places but in this cocoa plantation area.
And at that time I immediately took several angles of pictures of these two species of mushrooms known by other names namely Pezizaceae and Xylaria hypoxylon which look very unique and beautiful because they have a very elegant characteristic shape.
And my mushroom lover friends you can see them below, some pictures of the mushrooms that I found yesterday afternoon at the cocoa farm and I hope you like them and enjoy them.
The Pezizaceae (commonly referred to as cup fungi) are a family of fungi in the Ascomycota which produce mushrooms that tend to grow in the shape of a "cup".....Wikipedia
Pezizaceae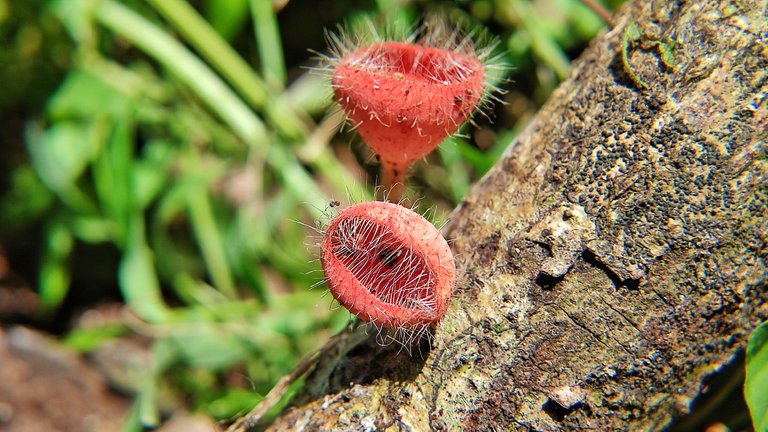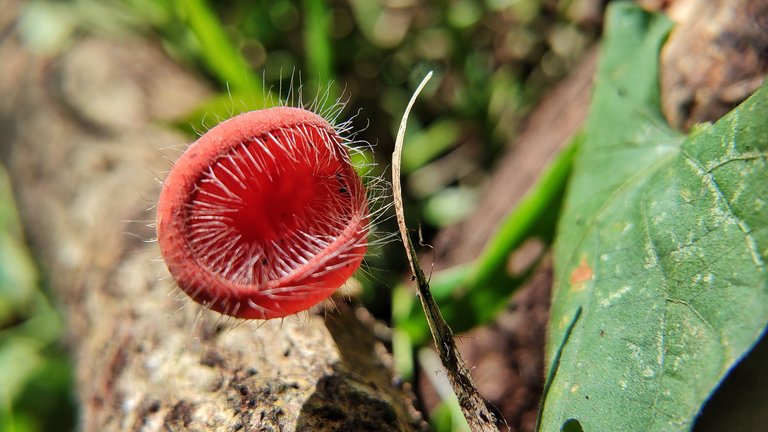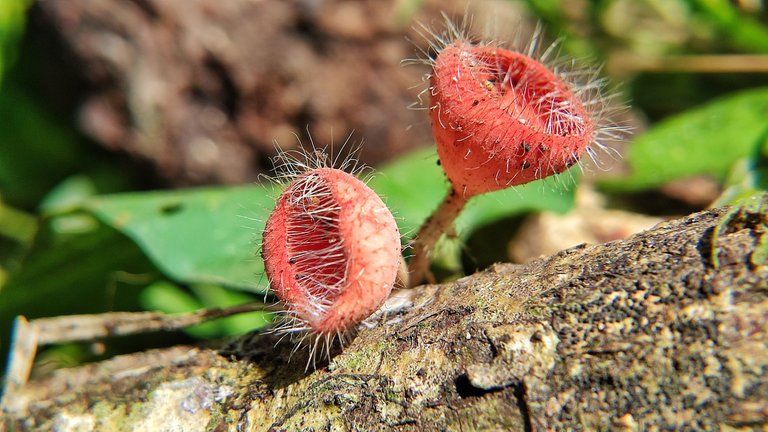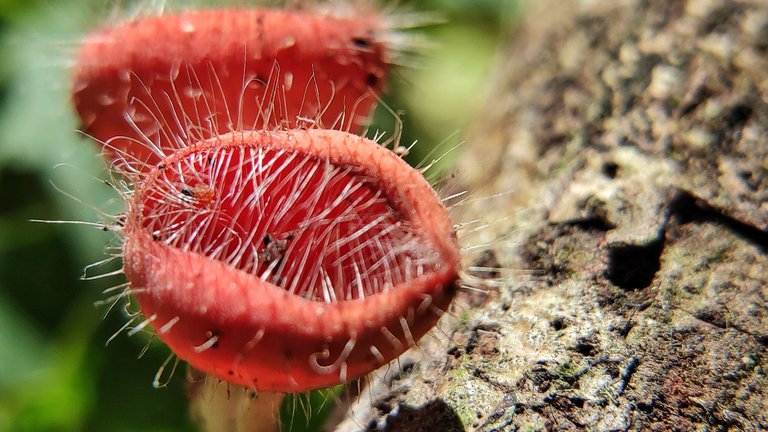 ---
And below, mushroom lover friends can see some portraits of hairy mushrooms that I have edited the background in black and it looks very attractive and beautiful because mushrooms have very unique character shapes.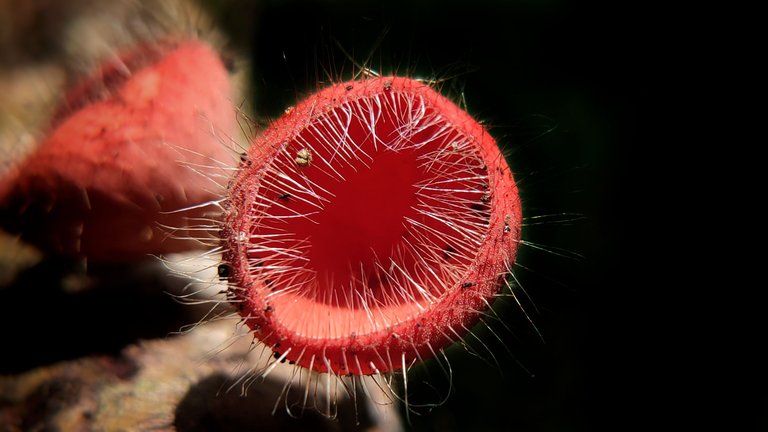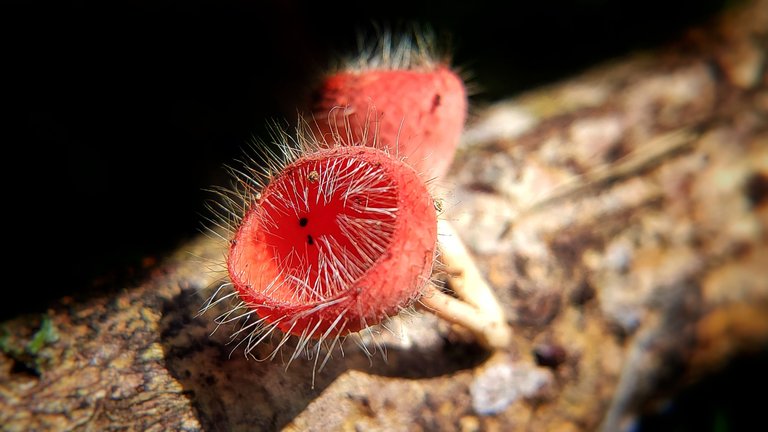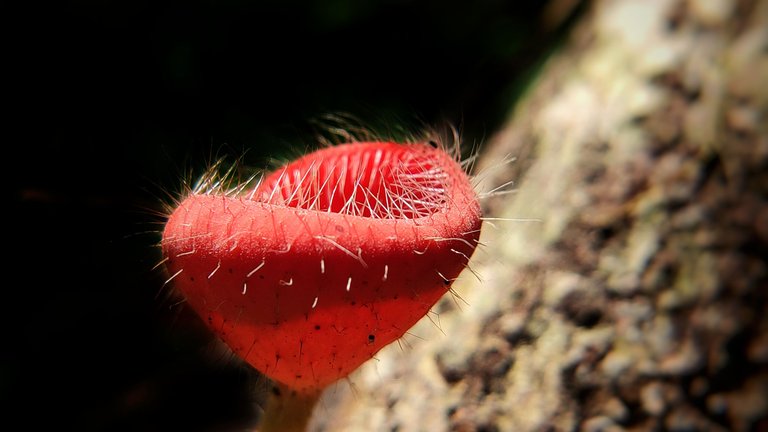 ---
---
Xylaria hypoxylon is a species of fungus in the family Xylariaceae.....Wikipedia
Xylaria hypoxylon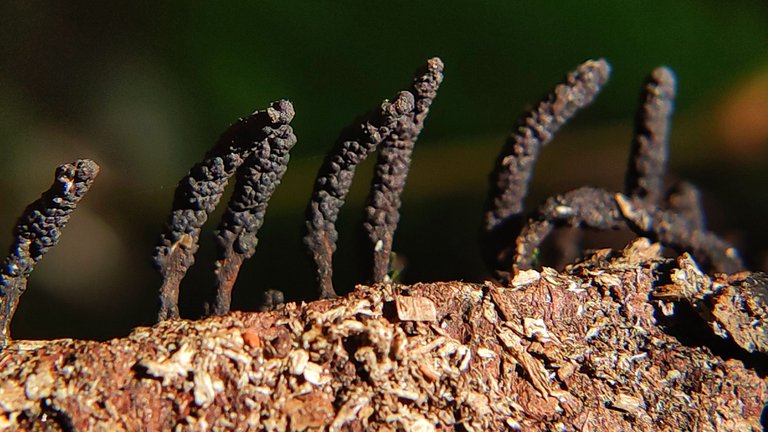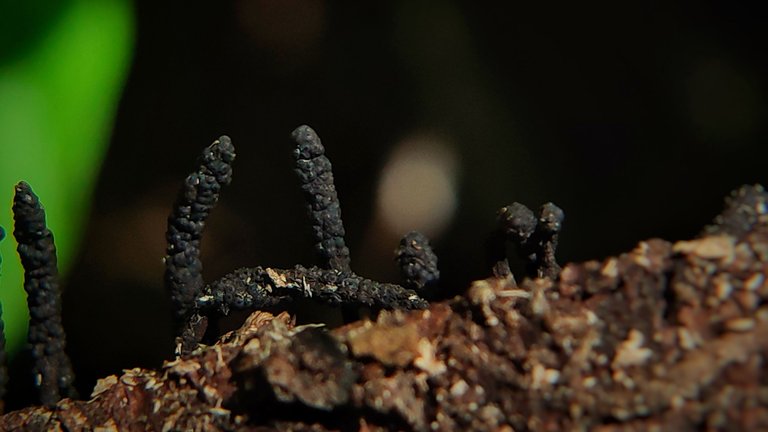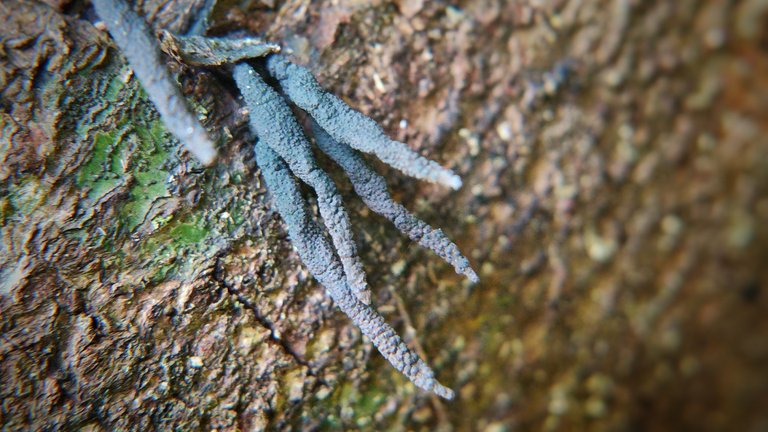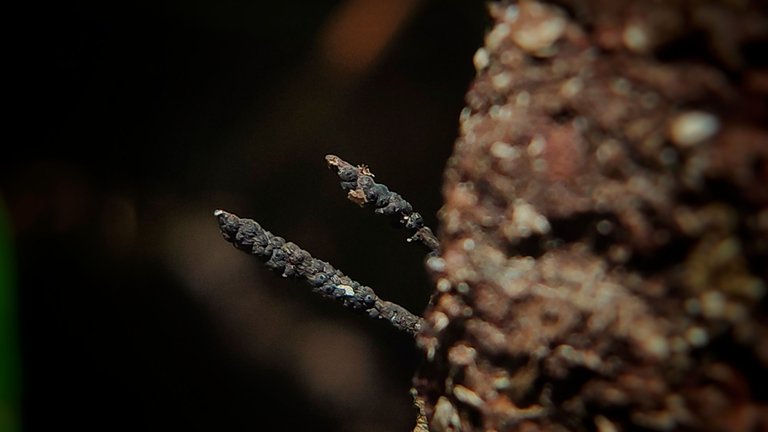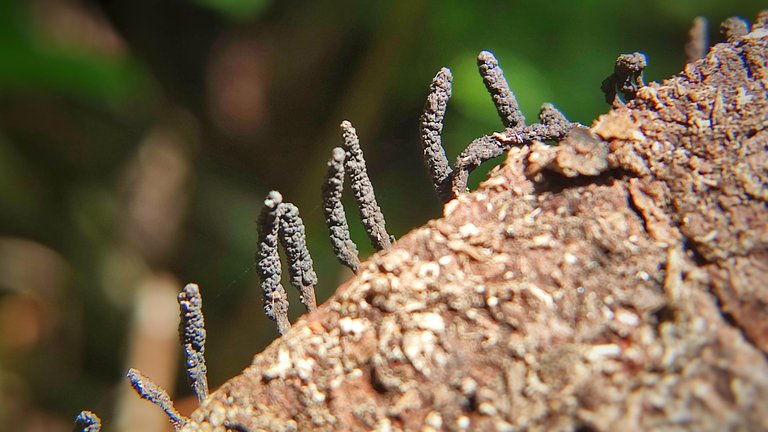 ---
| Camera | Smartphone |
| --- | --- |
| Location | Aceh, Indonesia |
| Category | Mushroom |
| Editing | Snapseed |
| Photographer | @ridor5301 |