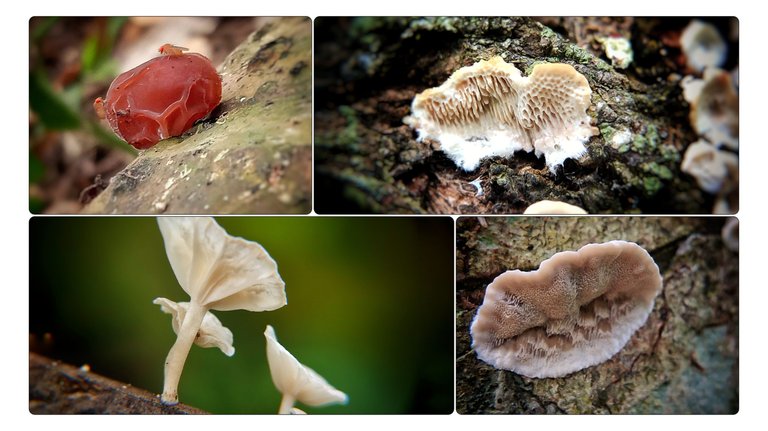 ---
Hello everyone As usual this Friday has come back and I again found three types of mushrooms yesterday and some of these mushrooms for me to display on the #FungiFriday Community hosted by @ewkaw today and hopefully these mushrooms are better than before.
Last Thursday I went back to the cocoa garden to look for mushrooms, considering that today Friday has returned, so I went back to hunting for mushroom objects that thrive in this cocoa garden area which is in my own village, there are three variants of the type of mushroom that I encountered yesterday. a very unique shape and has very beautiful and elegant color characteristics.
And on today's occasion, as usual, I will return to show some mushroom portraits that I found yesterday with some stylish portraits that look very beautiful and elegant, and mushroom lover friends can see them below and hope you like them and enjoy them.
Irpex lacteus is a common crust fungus distributed throughout temperate areas of the world.....Wikipedia
Irpex lacteus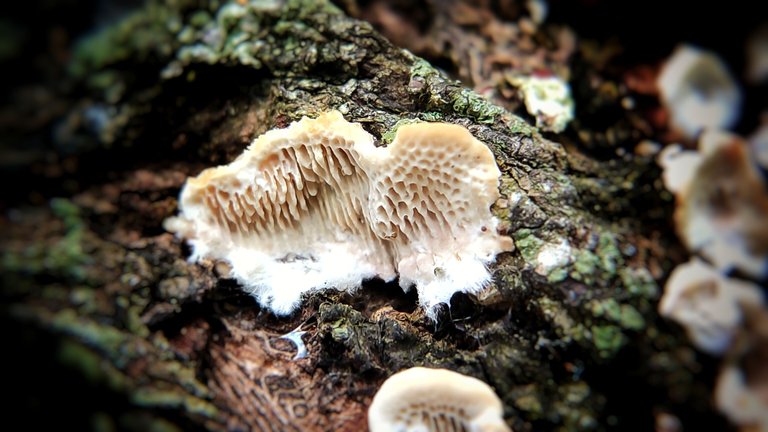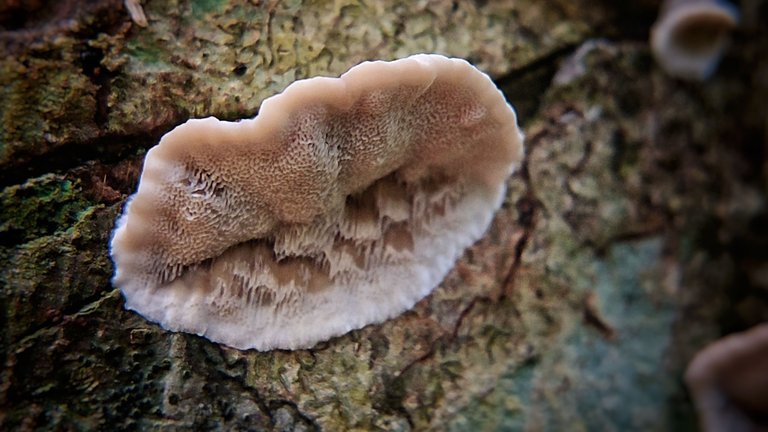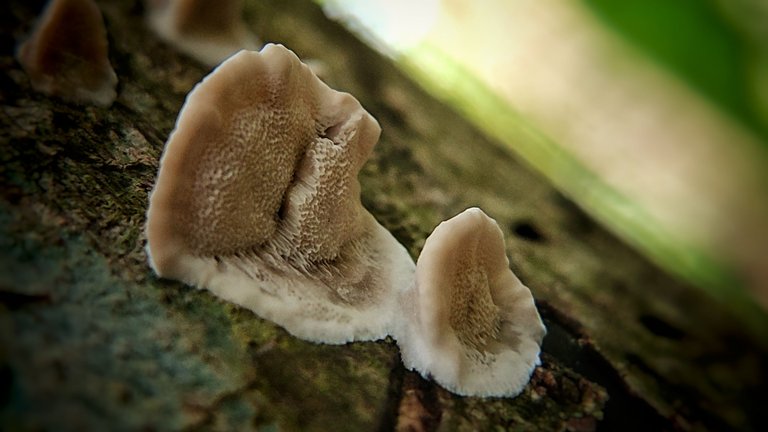 ---
---
Auricularia auricula-judae, which has the recommended English name jelly ear,[2] also known as Judas's ear or Jew's ear, is a species of fungus in the order Auriculariales.....Wikipedia
Auricularia auricula-judae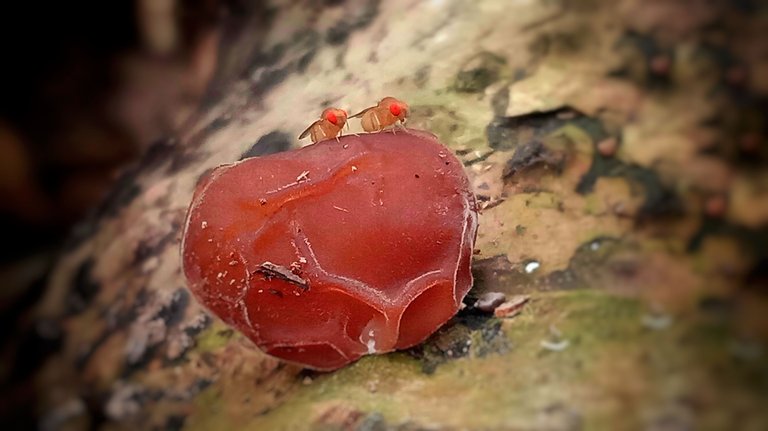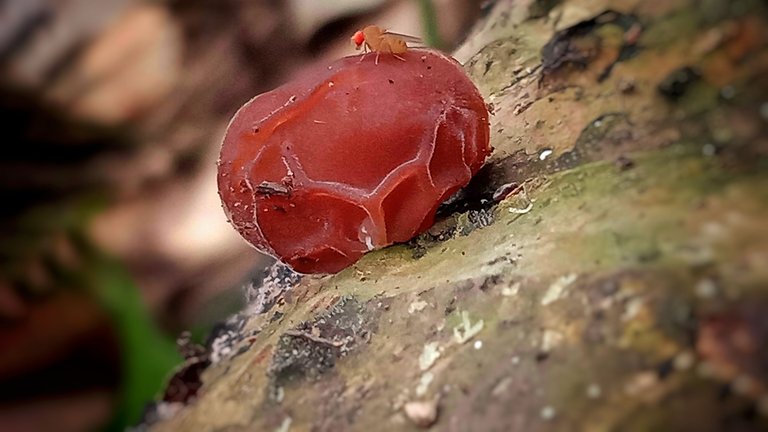 ---
---
The Marasmiaceae are a family of basidiomycete fungi which have white spores.....Wikipedia
Marasmiaceae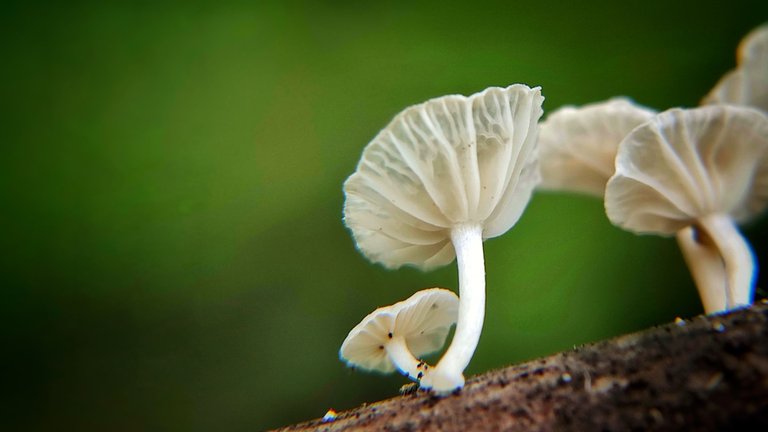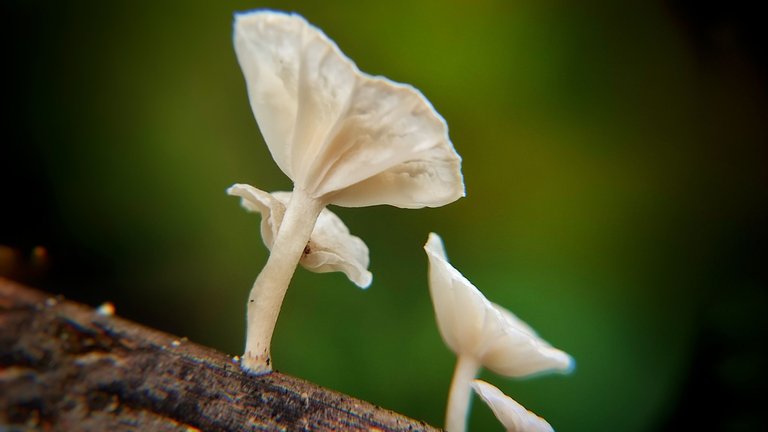 ---
| Camera | Smartphone |
| --- | --- |
| Location | Aceh, Indonesia |
| Category | Mushroom |
| Editing | Snapseed |
| Photographer | @ridor5301 |