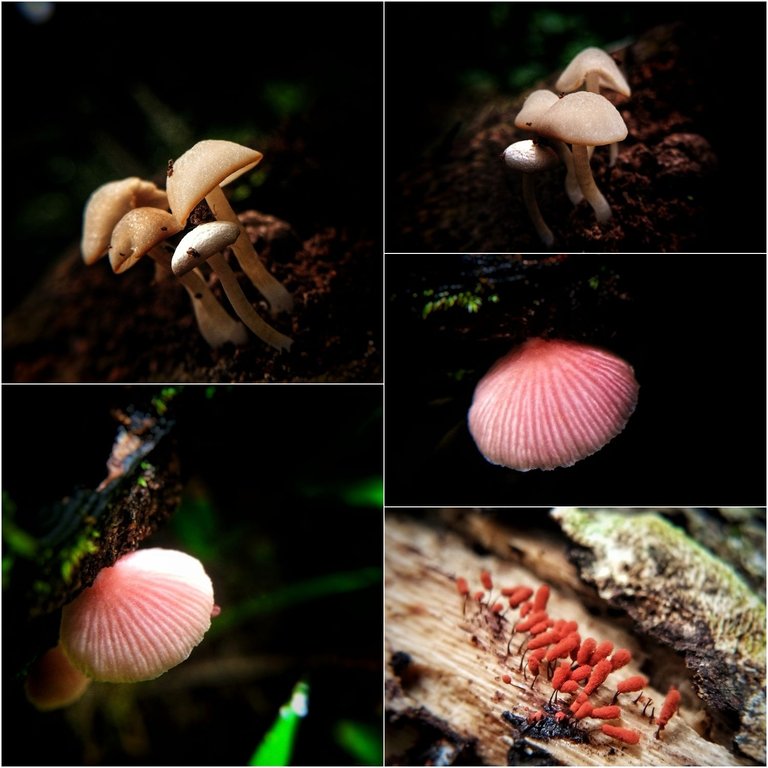 ---
Hi how are you all, this Friday I'm back again preparing some beautiful and unique mushrooms for display at the #FungiFriday Community hosted by @ewkaw today.
This Friday I went back around the small forest in the next village and there I again got three kinds of mushrooms which are very beautiful and unique, because each mushroom has its own characteristics starting from its shape and color because mushrooms have a very interesting charm.
After I found three mushrooms in different areas and took some pictures of these mushrooms that look very beautiful and perfect, and you can see below are some of the three kinds of mushrooms that I found this Friday.
🍄🍄🍄🍄🍄🍄🍄🍄🍄🍄🍄🍄🍄🍄🍄🍄
---
---
The first is a pink mushroom that grows around a dead pine tree and I at that time I immediately approached it and took some portraits of this pink mushroom, but I don't know about the name and type of this mushroom because I haven't found this type of mushroom on google lenses.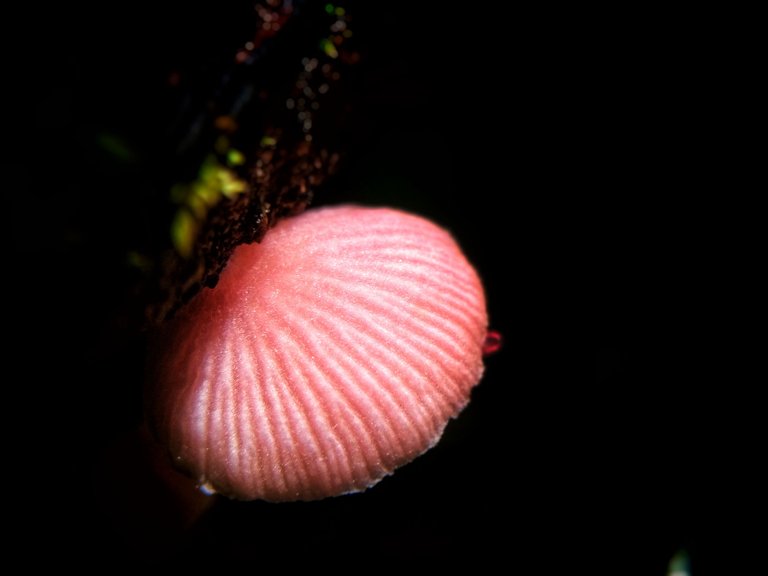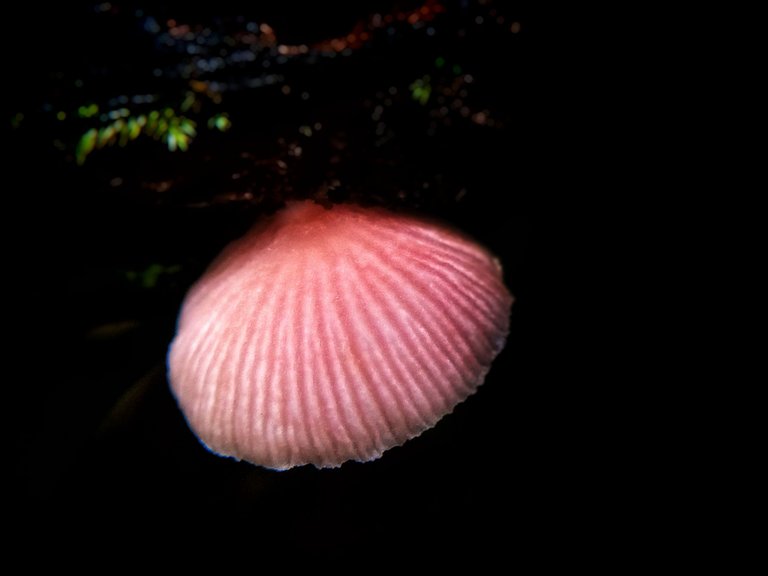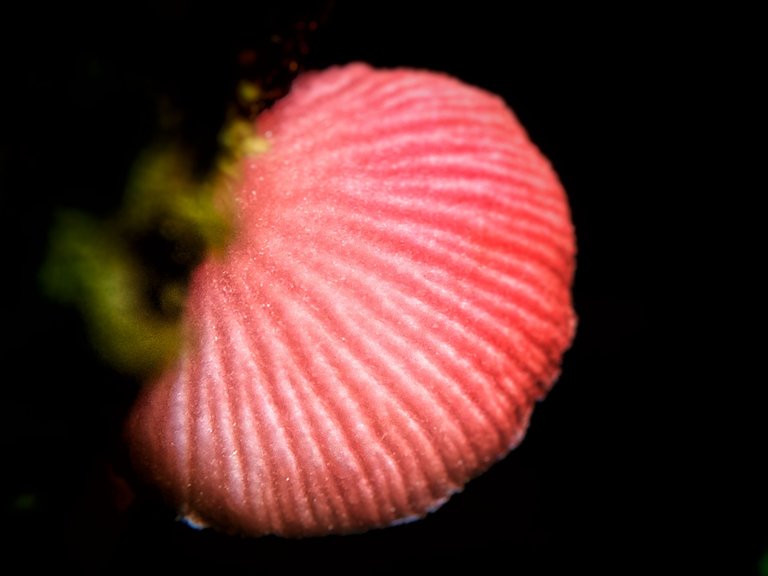 ---
The second is the Oudemansiella mucida mushroom which grows around dead pine trees Usually they grow in the rainy season, because they will die in the summer because of this and don't last long.
Oudemansiella mucida, commonly known as porcelain fungus, is a basidiomycete fungus of the family Physalacriaceae and native to Europe.....Wikipedia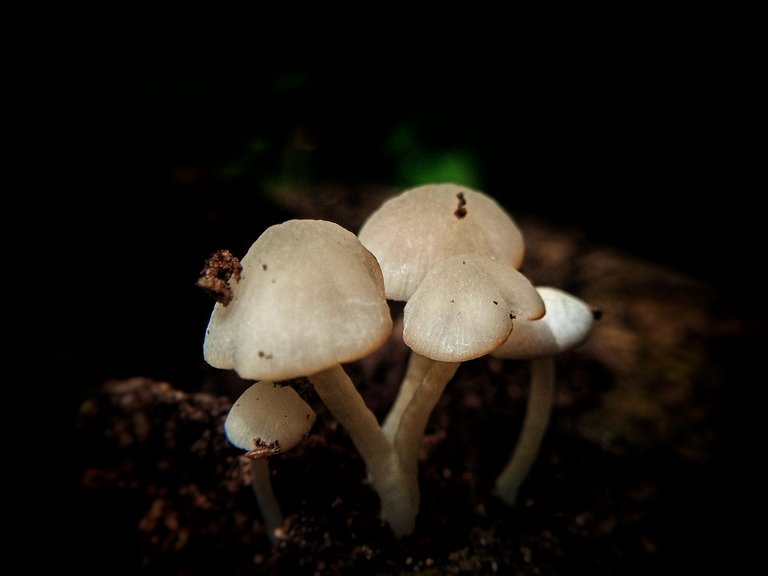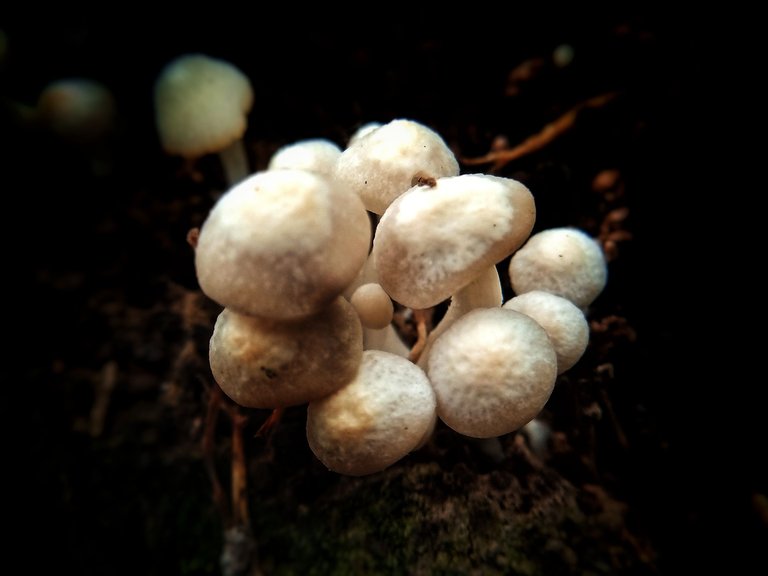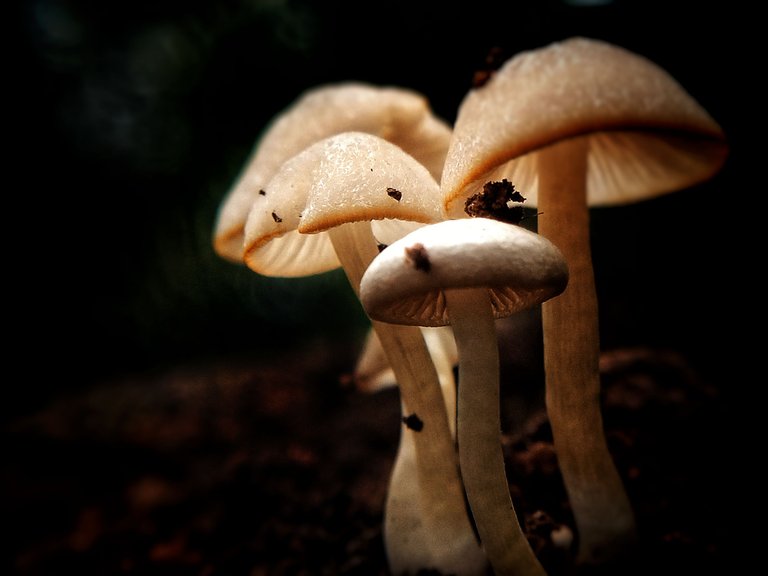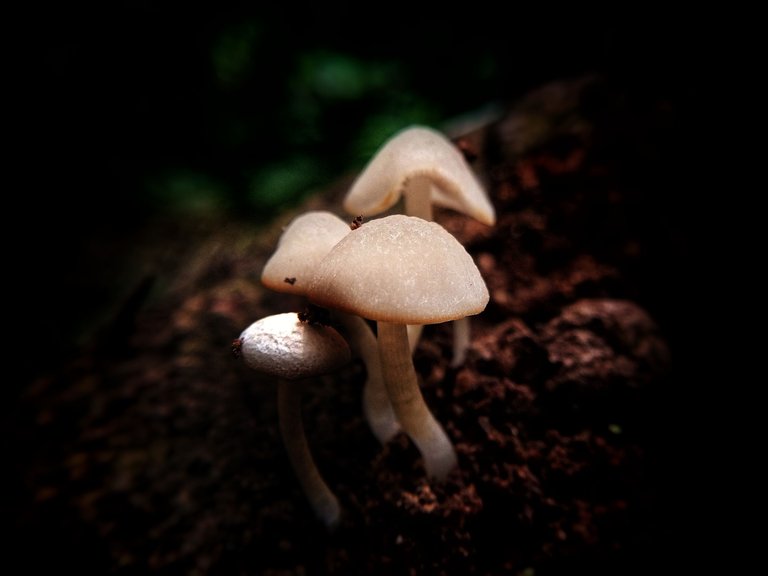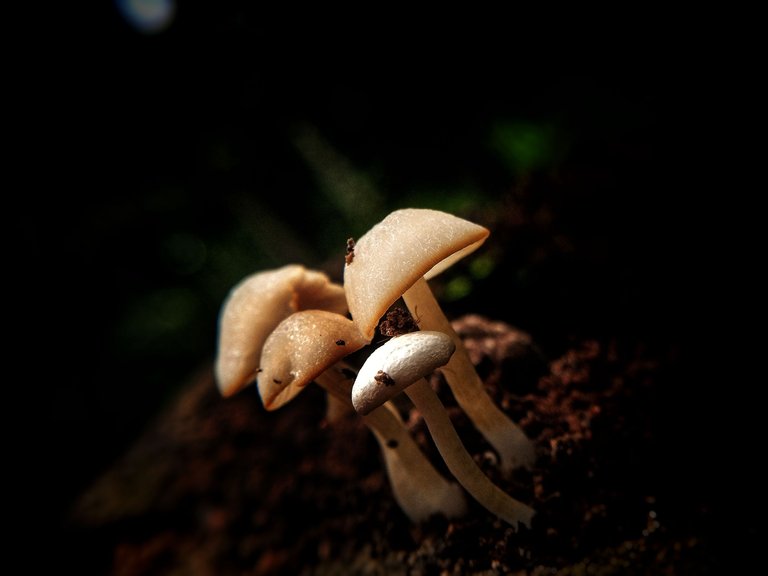 ---
The last one is the Arcyria mushroom which is the most unique and interesting because it is so small that it grows around weathered wood and looks very unique and beautiful, and I was taking some shots of this mushroom.
Arcyria is a genus of Amoebozoa in the family Arcyriaceae.[2][3] It includes the species Arcyria ferruginea....Wikipedia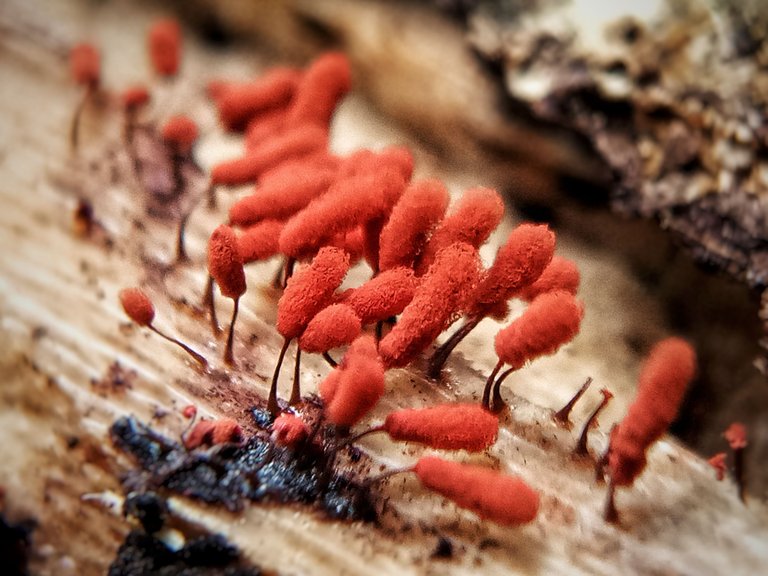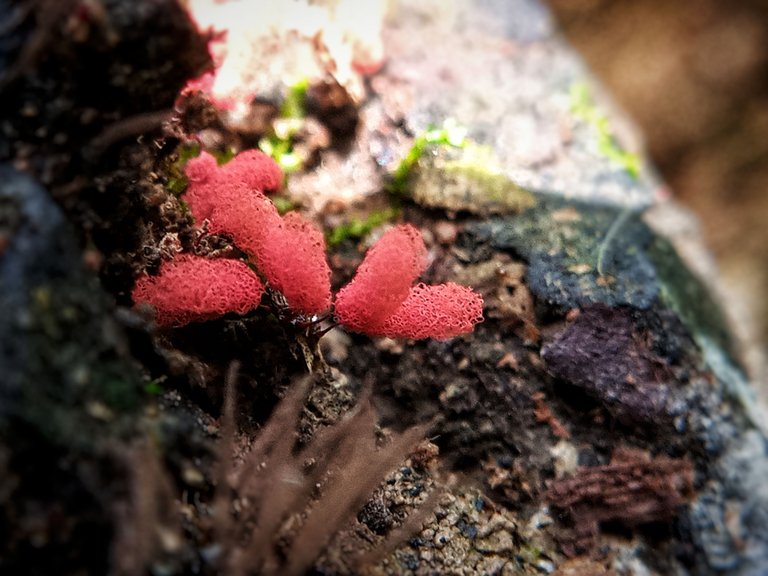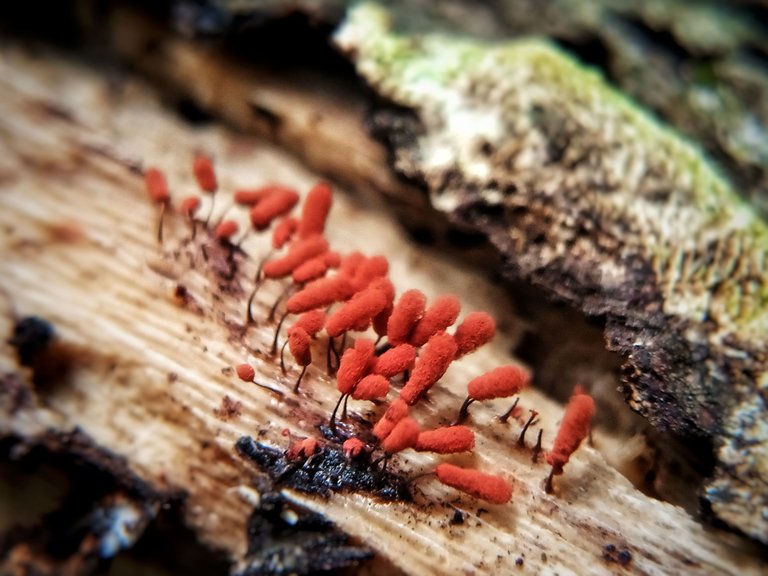 ---
| Camera | Smartphone |
| --- | --- |
| Location | Aceh, Indonesia |
| Category | Mushroom |
| Editing | Snapseed |
| Photographer | @ridor5301 |