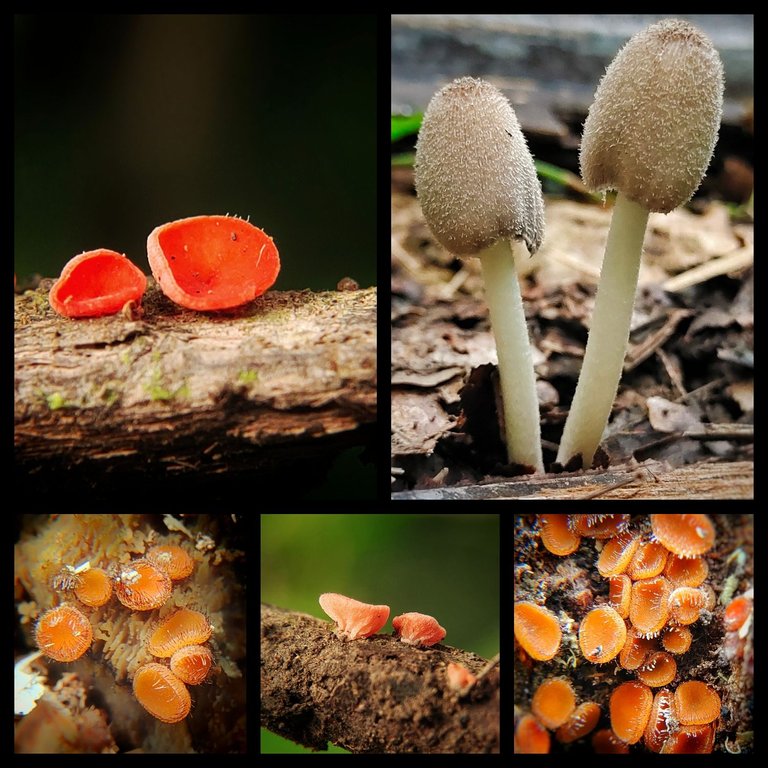 ---
Hello mushroom friends how are you, I hope you have a great day wherever you are, and it doesn't realize that Friday has arrived again and I prepared three beautiful mushrooms that I found in the cocoa garden and some of these mushrooms to display at the #FungiFriday Community hosted by @ewkaw today.
As usual yesterday afternoon I had no activities out there so on that day I went back around the cocoa garden area considering that a few days ago it was raining so there would be some mushrooms growing around the dead cocoa trees, and when I got there I immediately explored this area of ​​cocoa farms to find some unique and elegant mushrooms.
And at that time I was not in vain because I found three very beautiful and unique mushroom species, and at that time I immediately approached him to take several angles of pictures of these three mushroom species in different places but in the same area of ​​this cocoa farm.
And these three mushrooms are known by other names, namely Cheilymenia stercorea, Pyronemataceae and Coprinopsis lagopus as they came out on Google Lens when I was looking for the names and types of these mushrooms, and these three mushrooms have different shapes starting from the strange body shape and starting from the color which are different but have their own characteristics and look very beautiful and elegant.
And on today's occasion, as usual, I am back to capture some of the mushroom portraits that I found yesterday afternoon and I hope you will like some of these mushroom portraits and enjoy them, and mushroom friends can see them below.
Cheilymenia stercorea is a species of apothecial fungus belonging to the family Pyronemataceae.....Wikipedia
Cheilymenia stercorea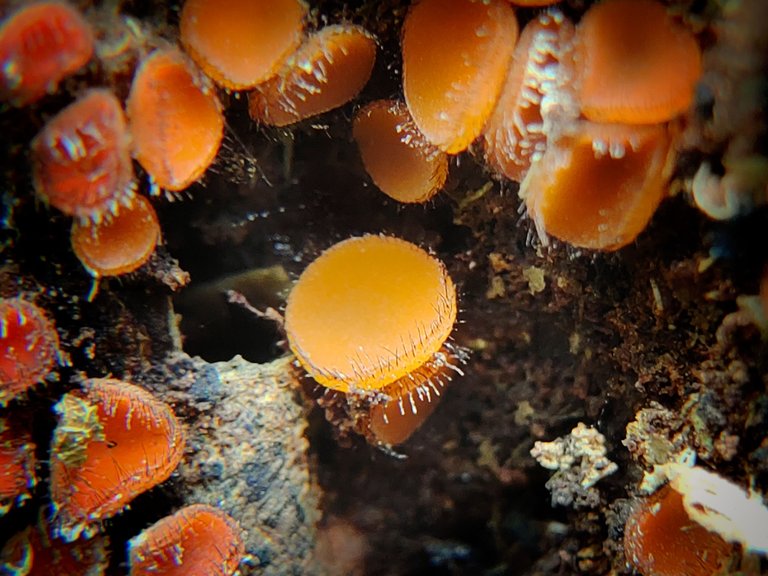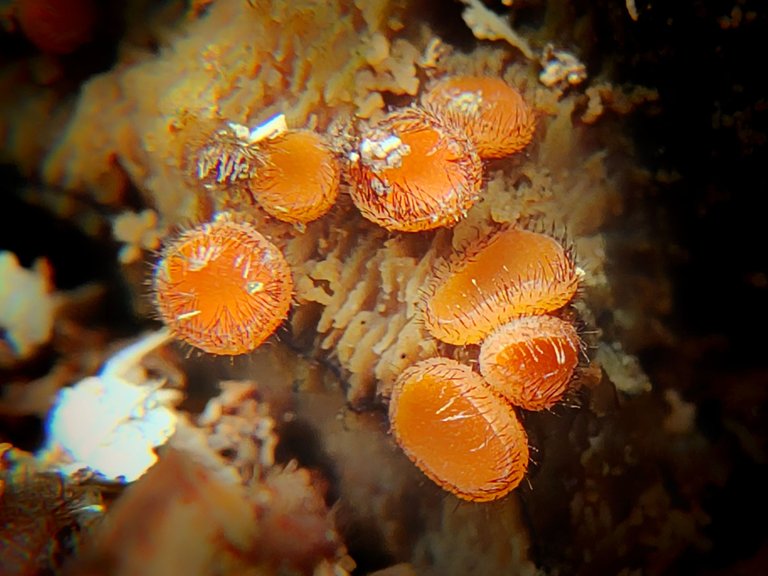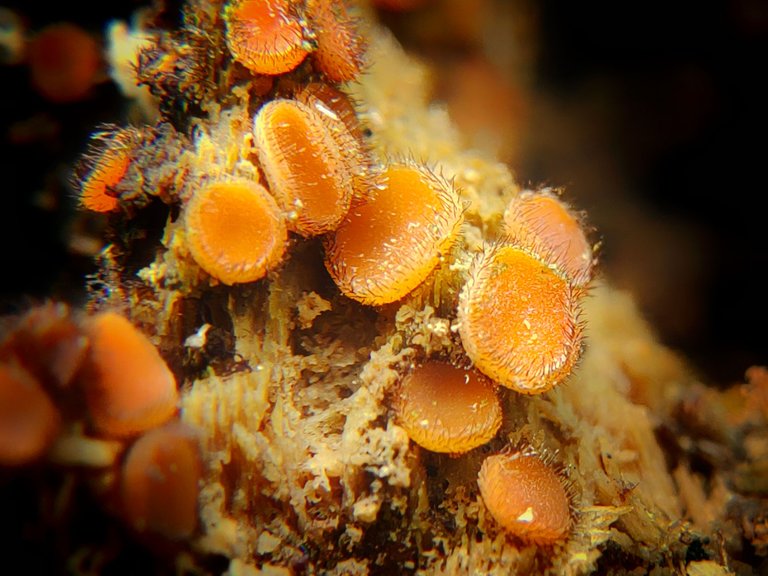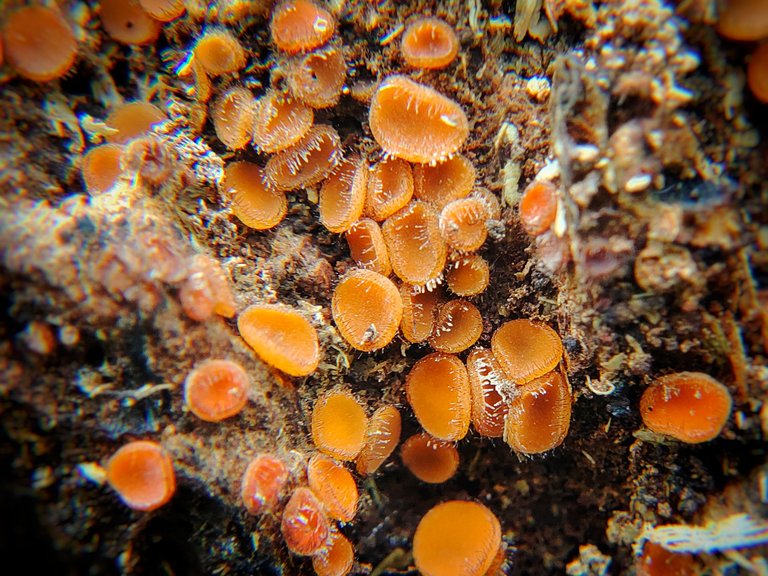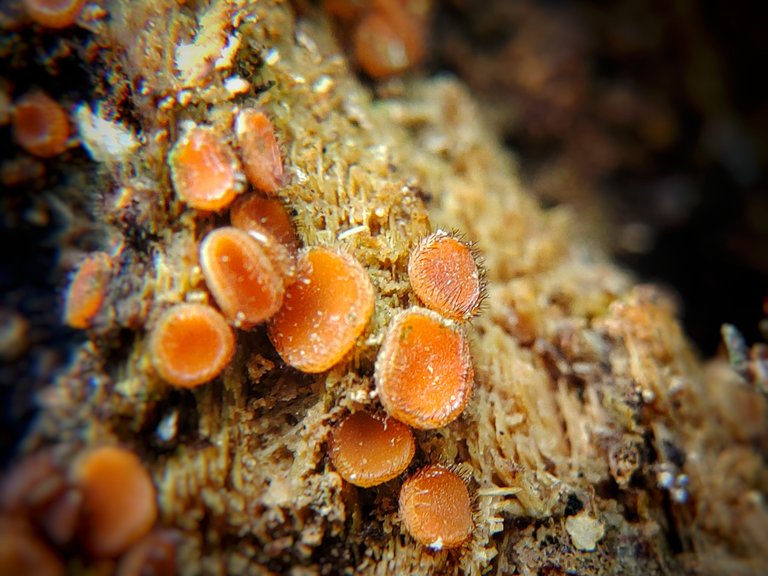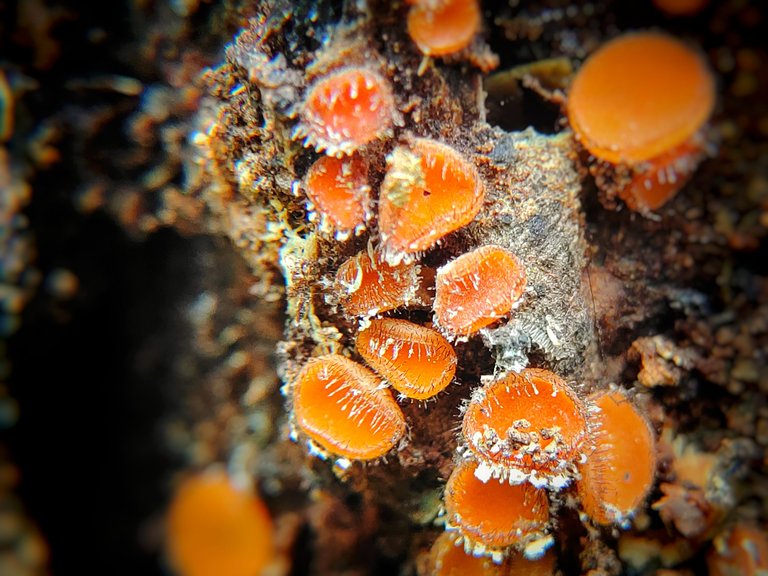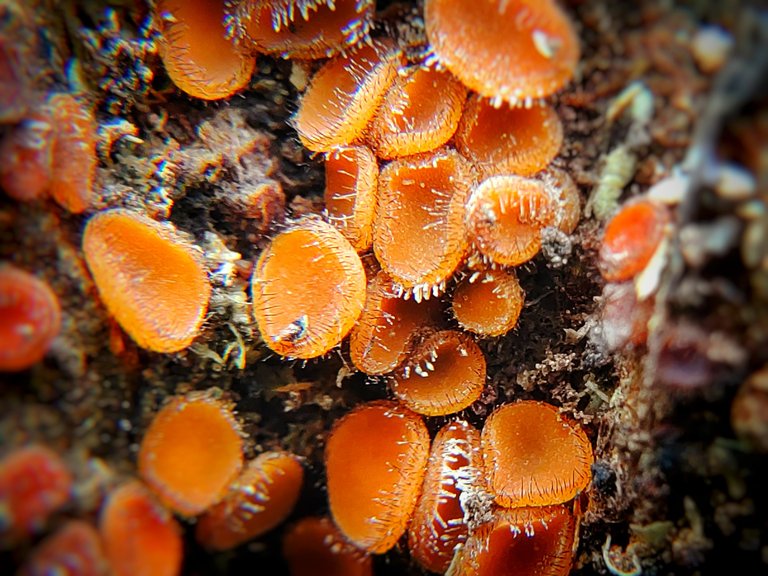 ---
---
The Pyronemataceae are a family of fungi in the order Pezizales. It is the largest family of the Pezizales, encompassing 75 genera[1] and approximately 500 species.....Wikipedia
Pyronemataceae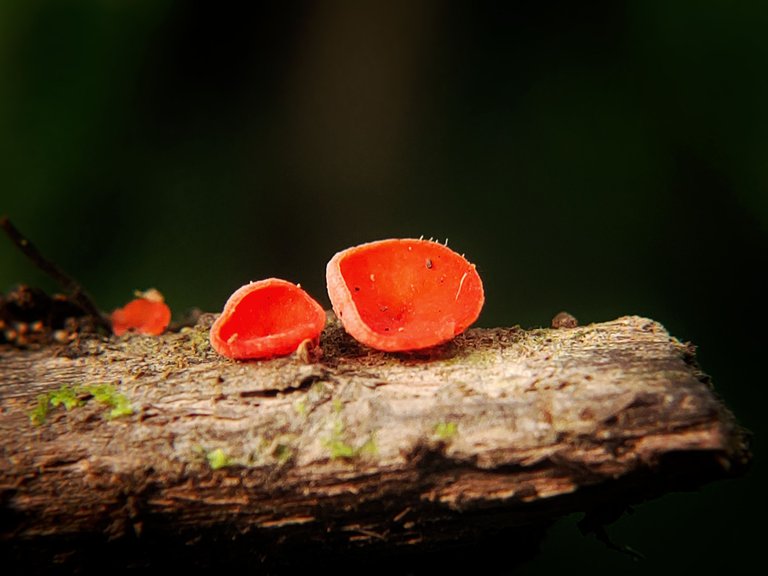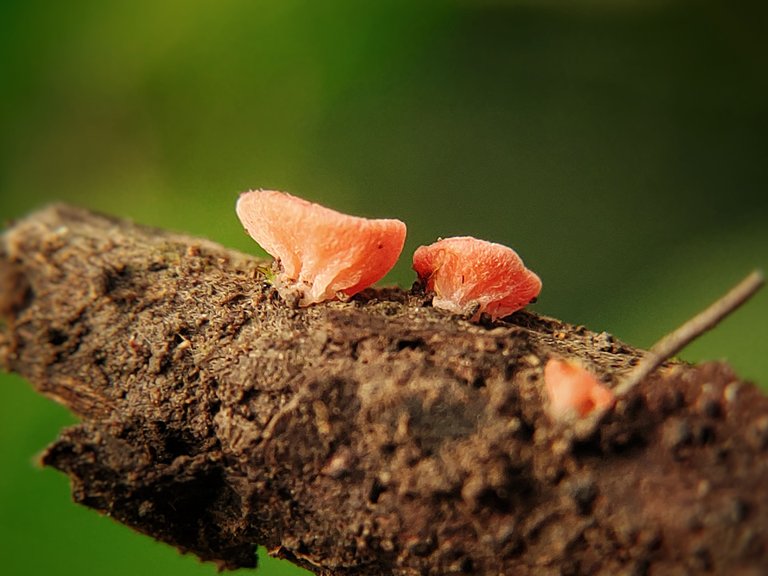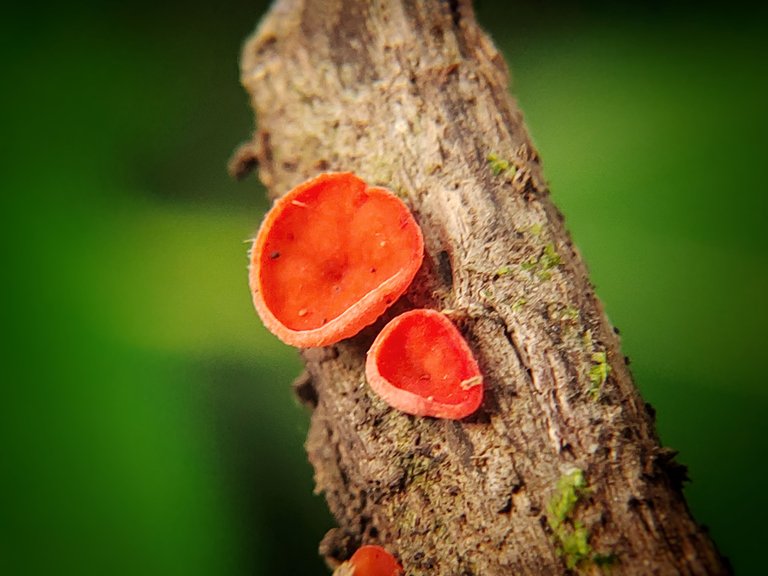 ---
---
Coprinopsis lagopus is a species of fungus in the family Psathyrellaceae. Until 2001, the species was known as Coprinus lagopus; advances in the understanding of phylogenetic relationships between the various coprinoid species led to a major reorganization of that genus.....Wikipedia
Coprinopsis lagopus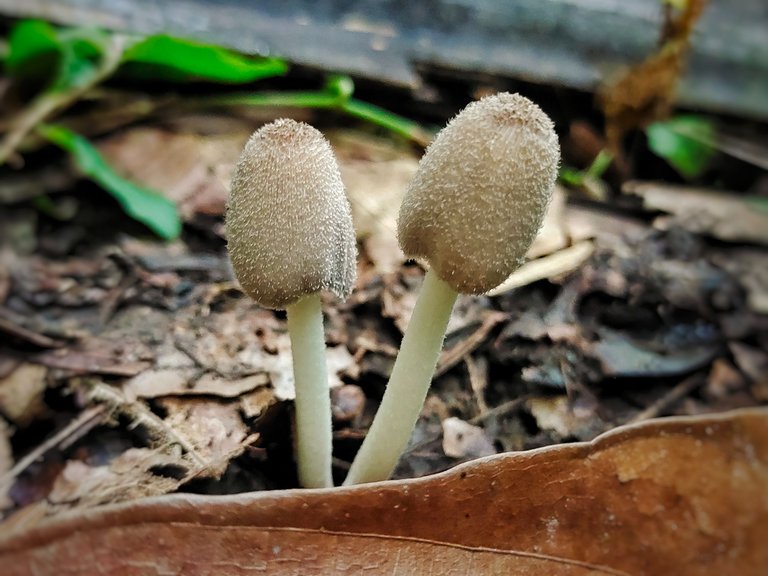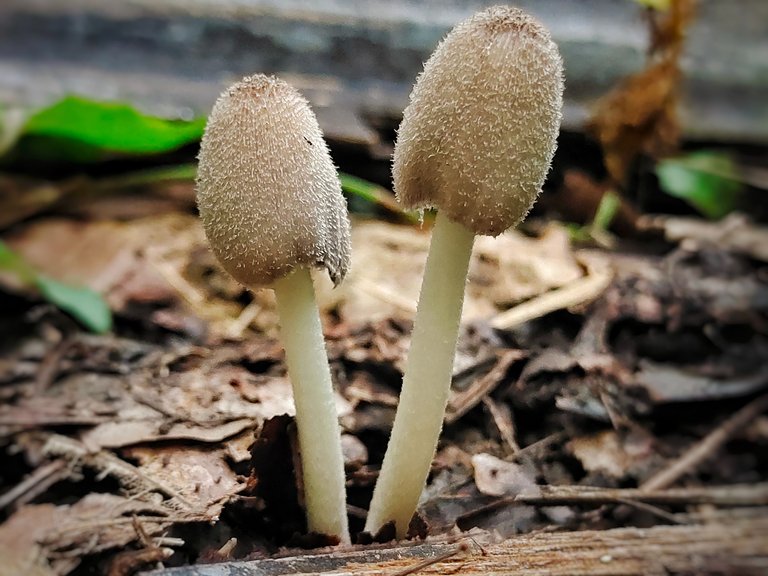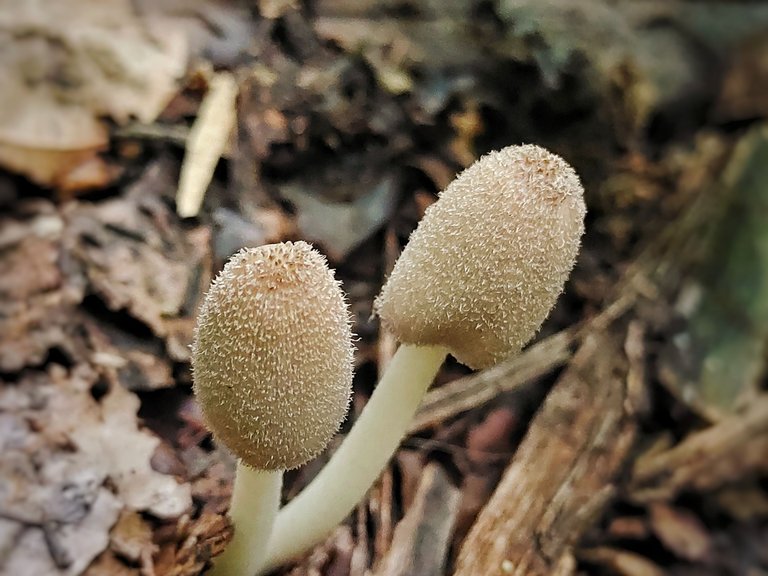 ---
| Camera | Smartphone |
| --- | --- |
| Location | Aceh, Indonesia |
| Category | Mushroom |
| Editing | Snapseed |
| Photographer | @ridor5301 |