Hi Hive Blog friends, I am very happy to be able to greet you again, I hope you are always in good health and everything goes smoothly. Alright friends, as usual I want to share a story and some photos that I got a few days ago while hunting mushrooms with my other friends.
At that time my friends and I entered the forest to hunt mushrooms with our favorite camera, that afternoon before sunset so that there was no shortage of light when taking pictures I immediately walked around this forest to look for mushrooms that I could photograph.
Since I'm not used to seeing small mushrooms, I have to be careful and slowly walk through this forest. I really hope there is a mushroom that I will photograph with my beloved camera, about 15 minutes later I found this mushroom and I am happy to immediately prepare my camera.
With my lack of knowledge, I searched for the name of this mushroom on google lens but I had no luck repeatedly looking for the name of this mushroom, there was no mushroom name that matched the mushroom I photographed. At first glance this mushroom looks like a shirt button, so I decided on the name of this mushroom Thin Hairy Mushroom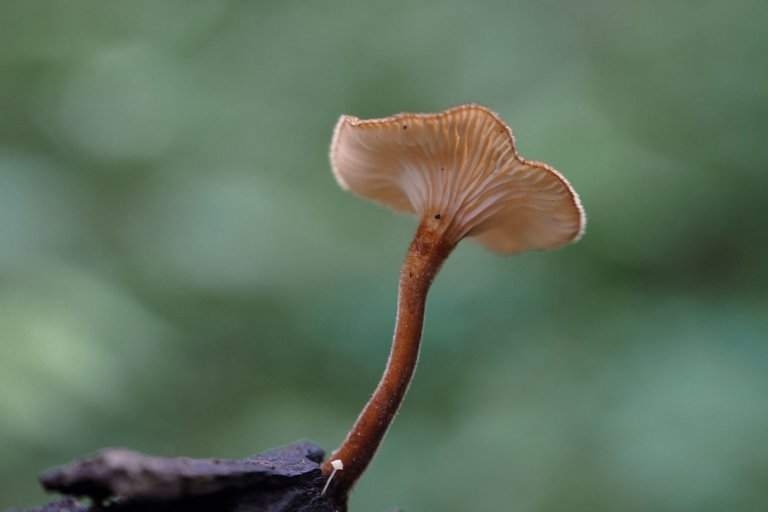 This mushroom has a downy stem with a slightly brown color and the mushroom petals from the bottom are striped with fibrous which has a slightly white color. At first glance this mushroom looks like it is three days old, from the texture it has started to dry out. I don't know if this mushroom lacks moisture or is nearing the end of its life.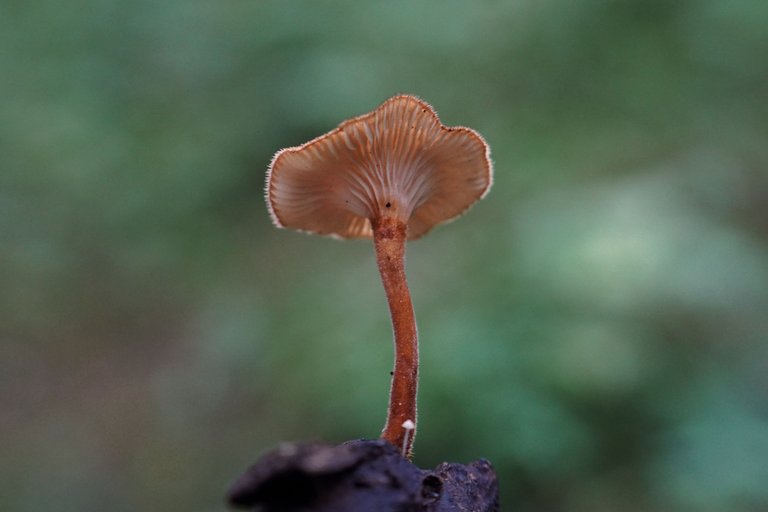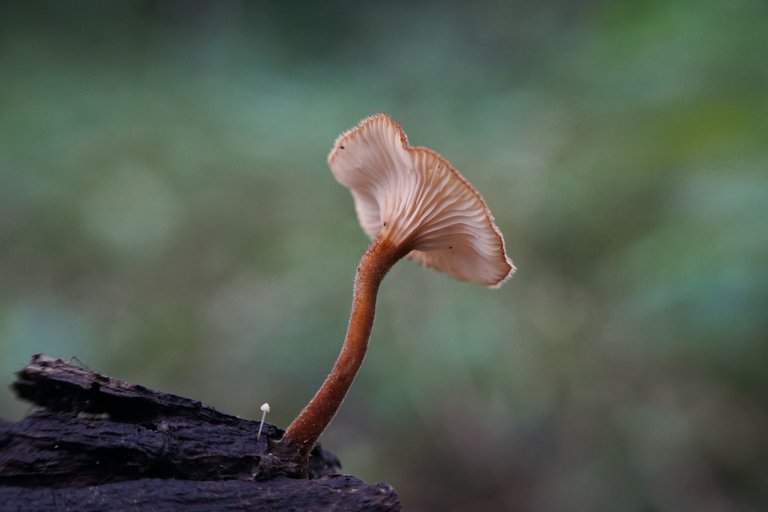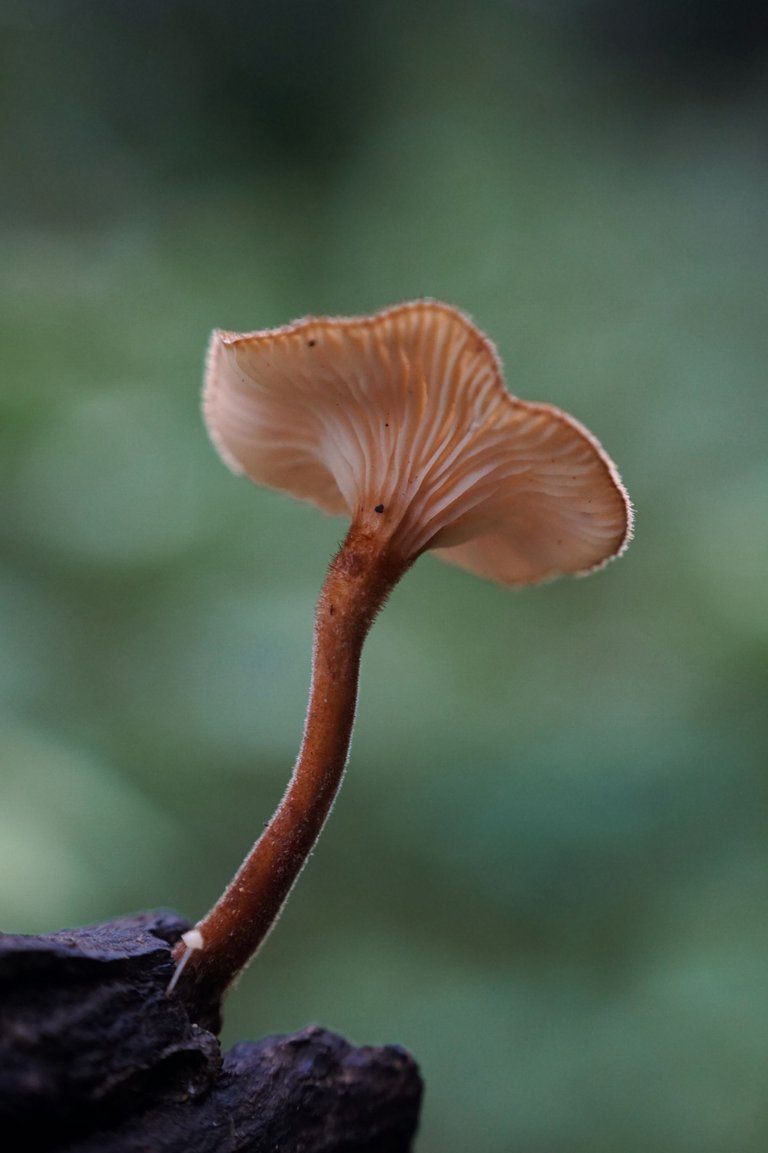 When viewed from the front, this mushroom has dry brown petals and has a slightly downy texture, coincidentally when I took a photo from the front there was a Cylas Formicarius insect passing by and I only took two pictures of it.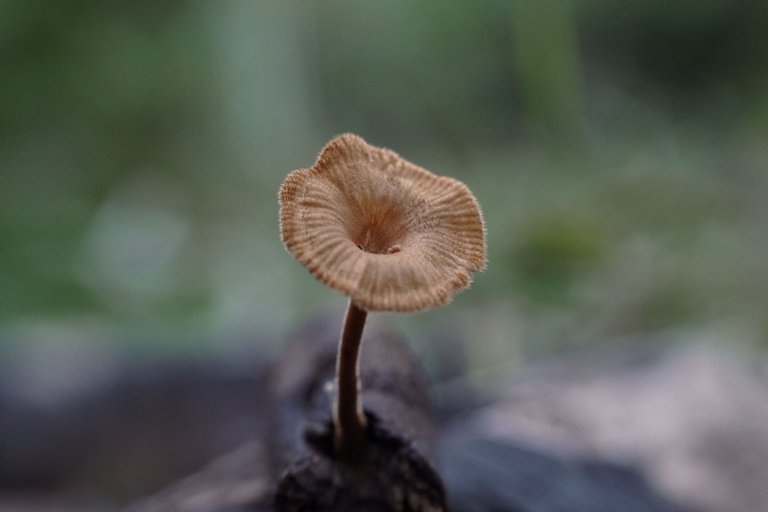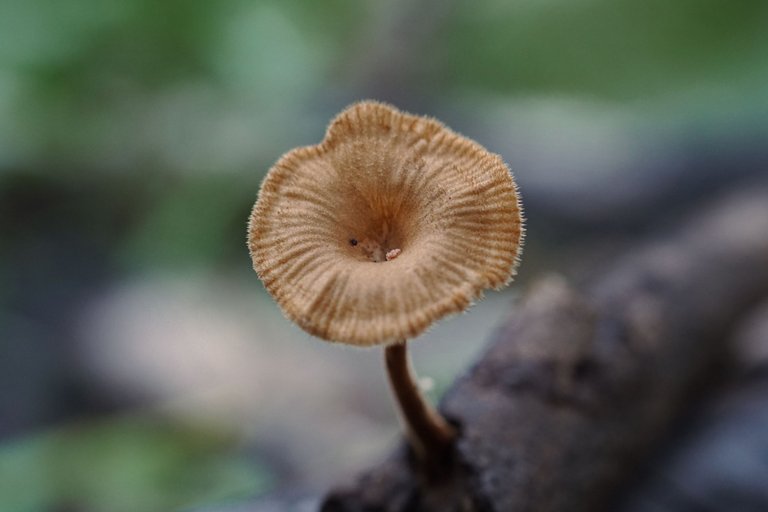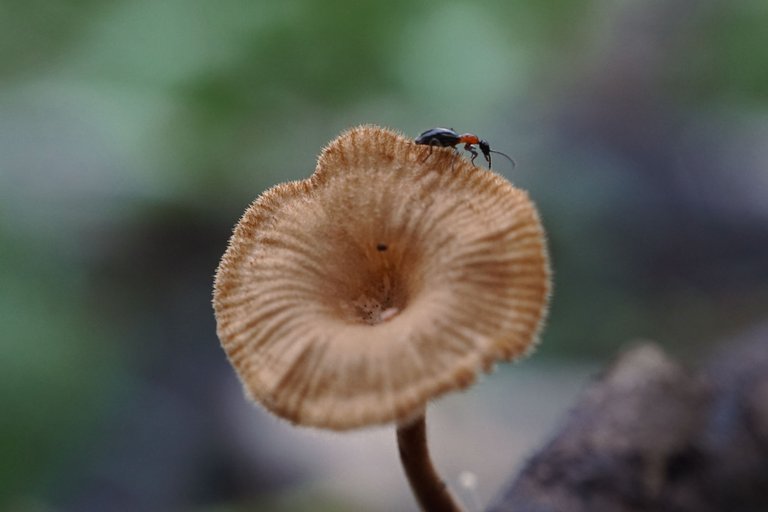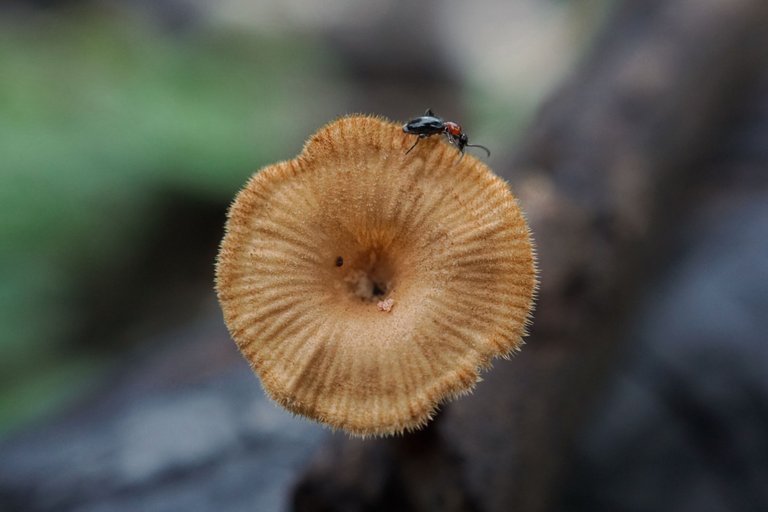 I found this mushroom on a rotting log and at the end of this log there are two mushrooms growing at different ends, but with the limited focus of my lens I was only able to photograph a large mushroom about 3cm to 4cm high.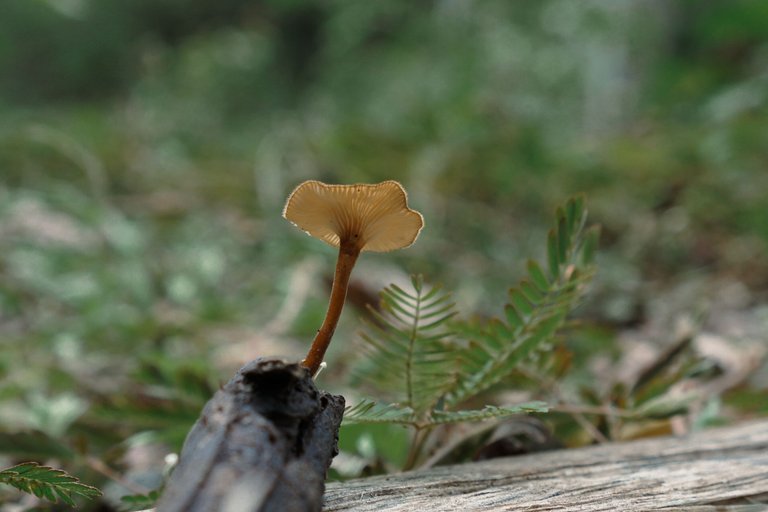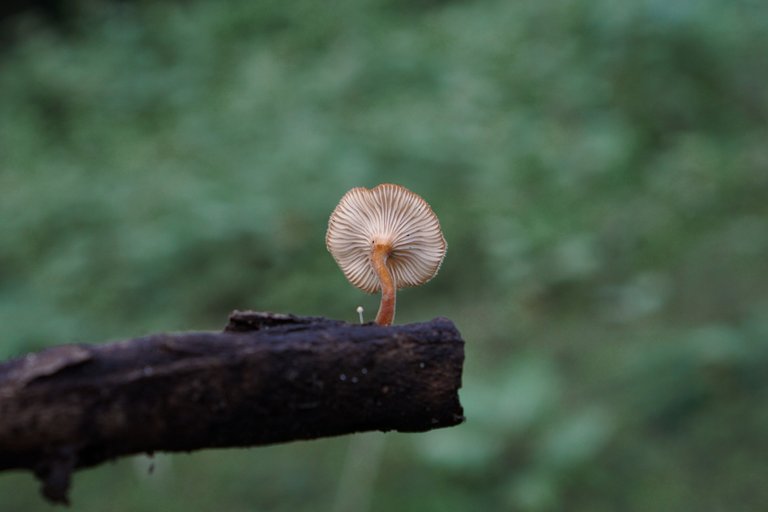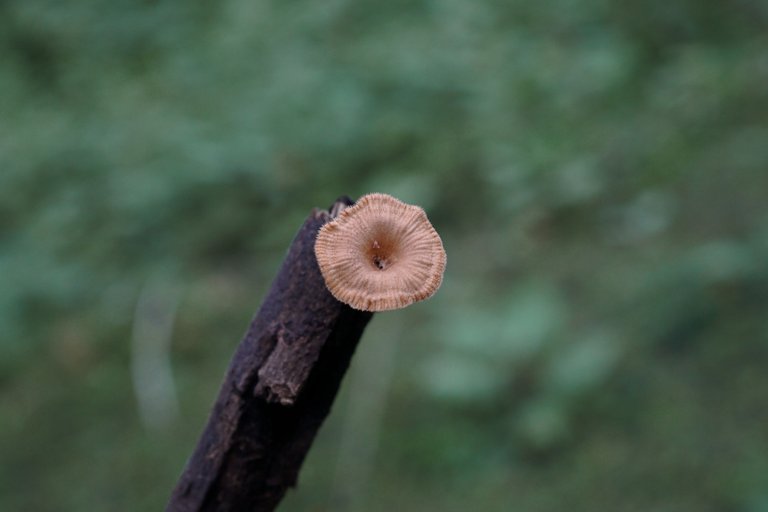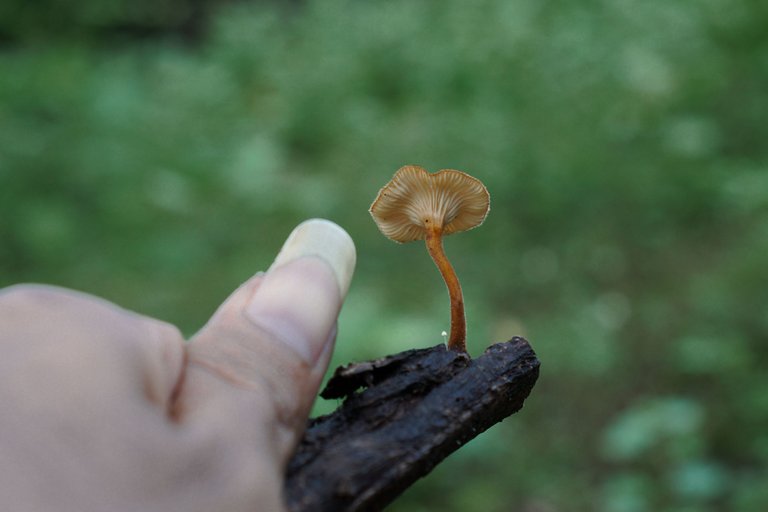 So Hive Blog friends wherever you are, I think my post ends here. Hopefully we are always healthy and meet again next time with my next post. If you like my post, don't forget to support me and comment below if you have input from friends, thank you again for friends who have read to the end of this point.
INFORMATION
| Camera | Sony A6000 |
| --- | --- |
| Lens | Fix 35mm F1,8 - Qlens 35mm |
| Processed | Mobile Lightroom |
| Location | North Aceh-Lhokseumawe |
My contribution to #FungiFriday by @ewkaw
"THANK YOU"