Hi Hive Blog friends, I'm very happy to be able to greet you again, I hope you are always in good health and everything goes smoothly. Alright friends, this time I want to share a story and some photos that I got some time ago while hunting mushrooms with friends.
That afternoon, after the rain stopped, my friend and I rushed to the forest to hunt mushrooms, the forest we were going to was still in the same location because I had not finished circling this forest area so I was still curious about the mushrooms here.
Again with eyes that are not used to small things I have a little trouble and have to be careful every step of the way so as not to get stepped on by mushrooms that are not visible to my eyes. Since my original goal was mushroom hunting, I had to find one I could photograph and I was still lucky enough to find a mushroom I had never photographed before.
I was very intrigued by the mushrooms I found this time and didn't want to linger before the light went dark. I immediately prepared my favorite camera and immediately took pictures from several angles.
With a lack of knowledge I searched for the name of this mushroom through Google lens and went to Wikipedia but I had no luck after I adjusted my mushroom the photo of this mushroom did not have the same characteristics so I decided the name of this mushroom Pezizaceae there it said that this mushroom is one of the family cup shaped mushrooms.
and below is a portrait of me hunting mushrooms a few days ago from the results of the camera sony a6000 fix35mm f1.8 lens + qlens macro 35mm smartphone.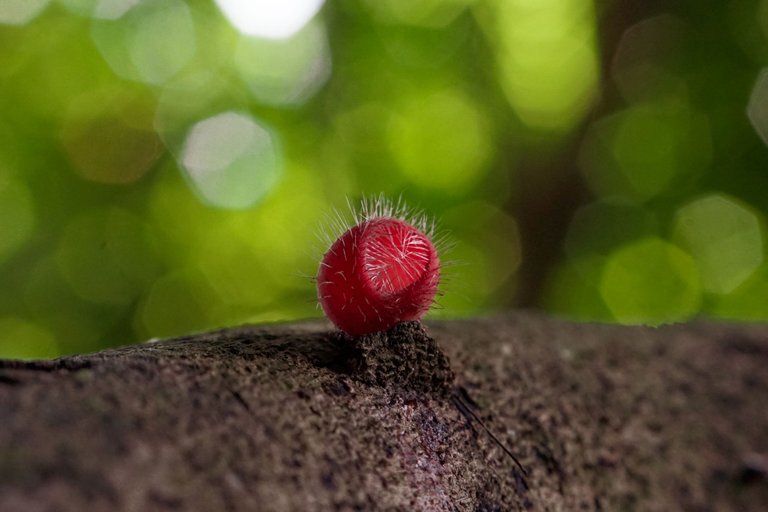 This mushroom has thorn-like hairs resembling cattus as if to protect it from insects or other things that make it threatened with death its fur is not as sharp as we imagine. The feathers of this mushroom have a soft texture, this mushroom looks very fresh, the red petals combined with the white mushroom stem are very beautiful to look at and don't want to come off, but to keep this mushroom alive I want to take it. photo in a place that is quite clear after that I put it back in its original place so that he lives well.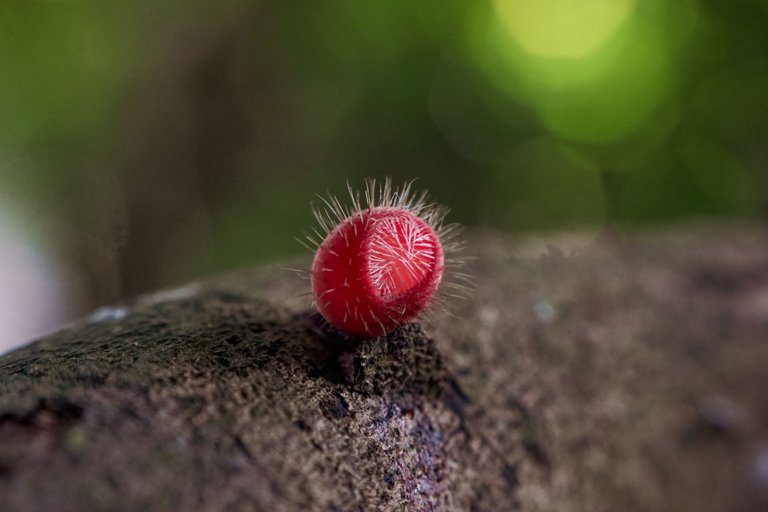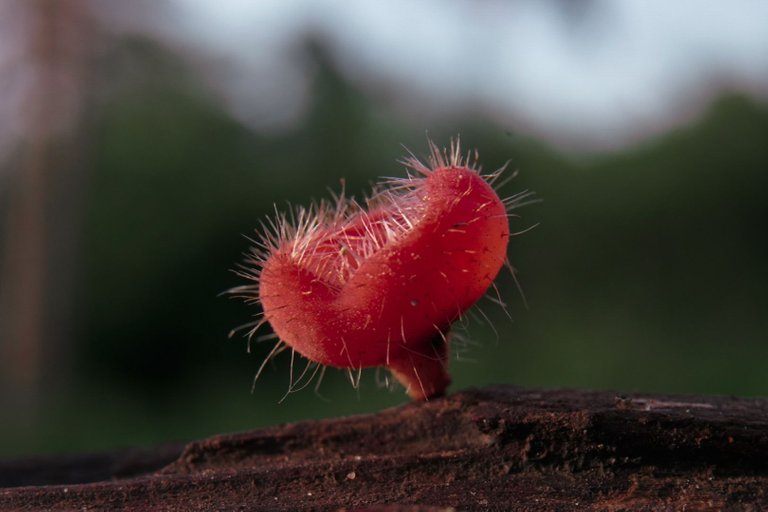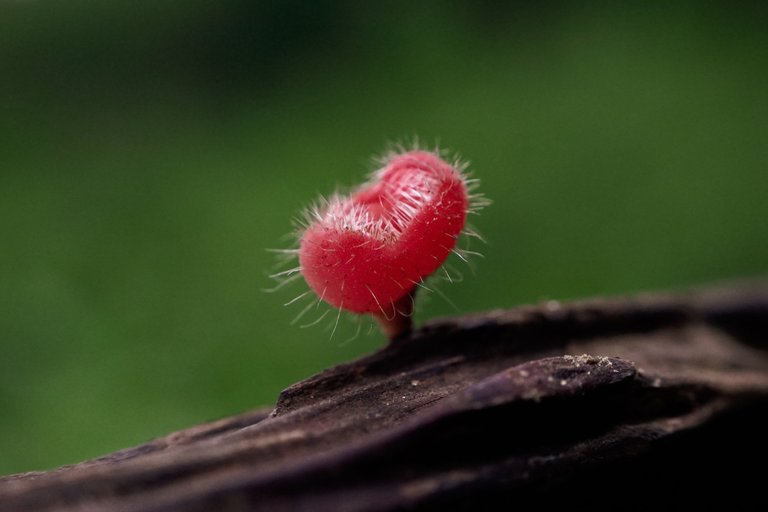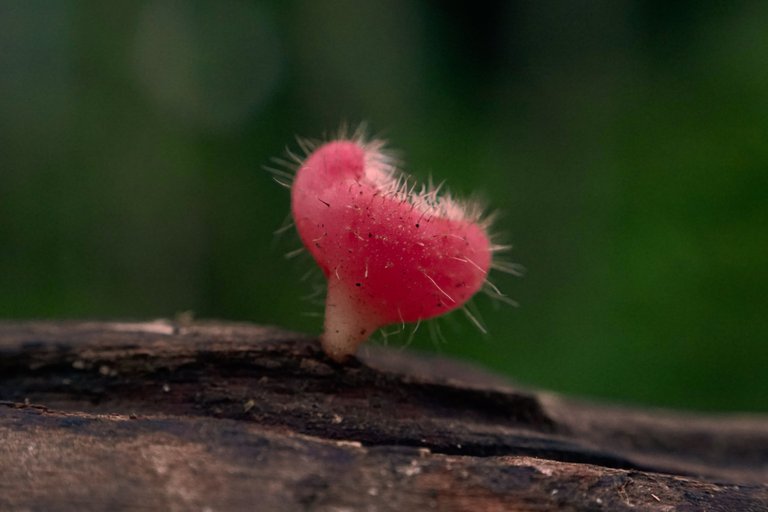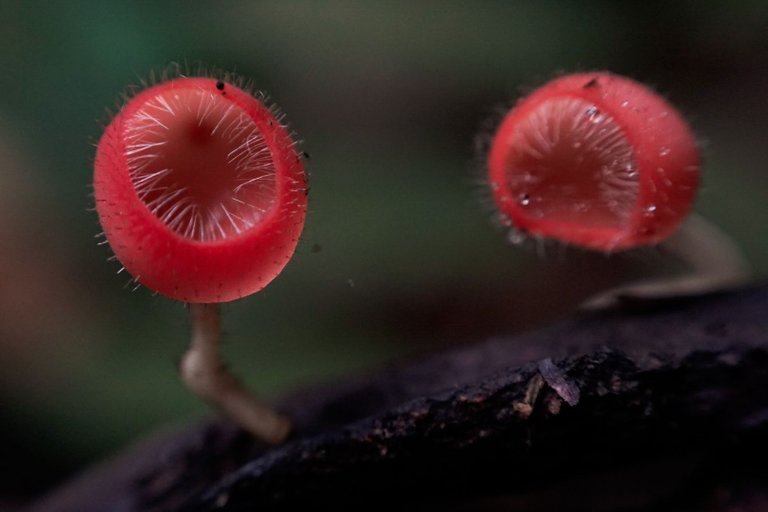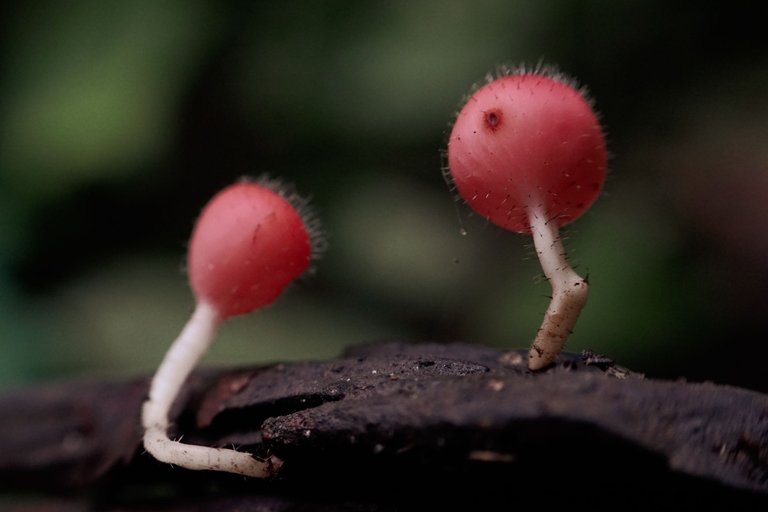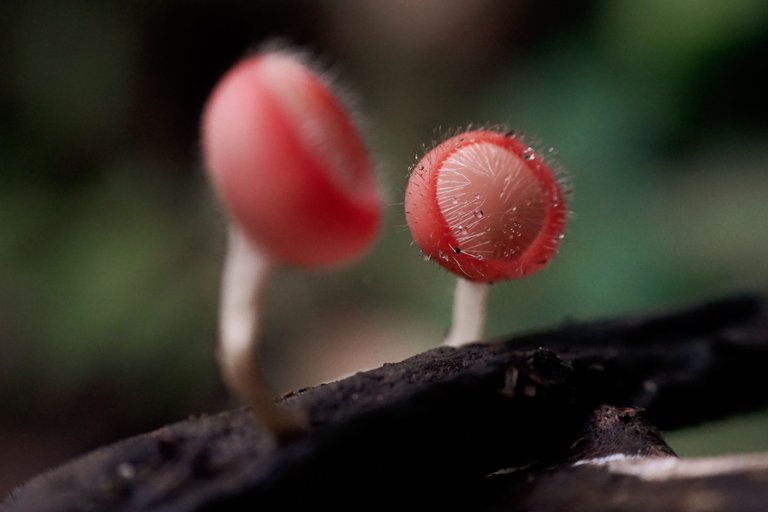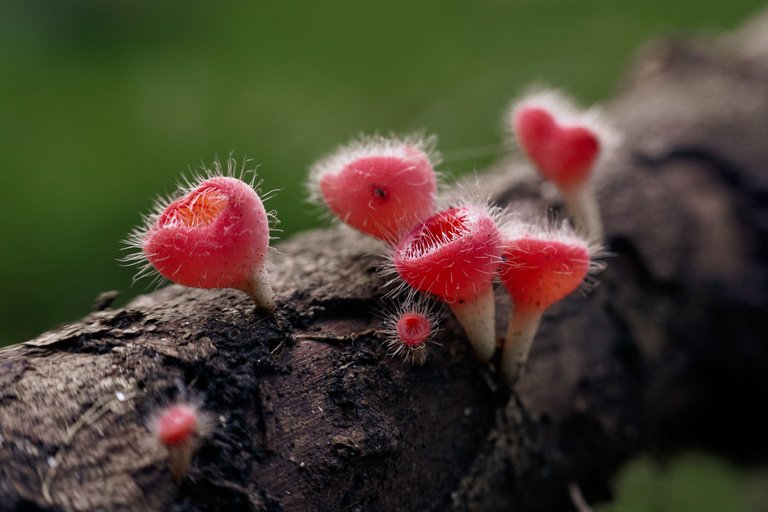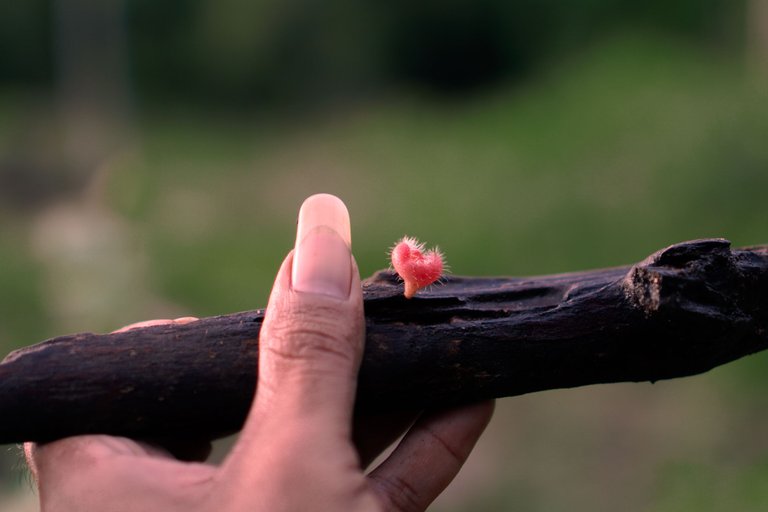 Below are the results that I took through a smartphone camera because I was very curious about @mirz smartphone macro mode which was coupled with a 35mm Qlens macro lens so I borrowed a smartphone for a while to take pictures of this mushroom, after I saw the results from the smartphone camera were much different from the results my camera and has its own impression.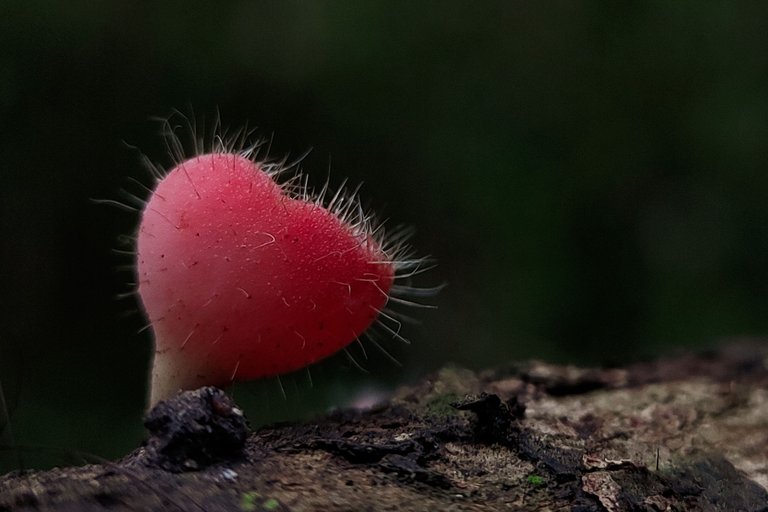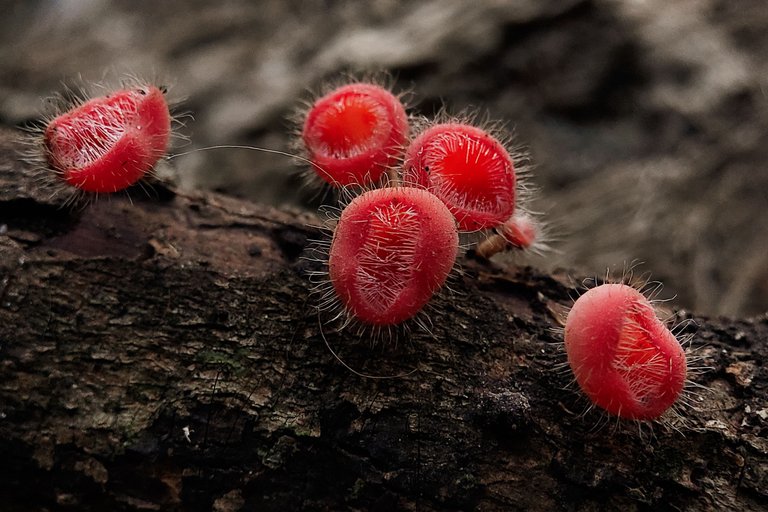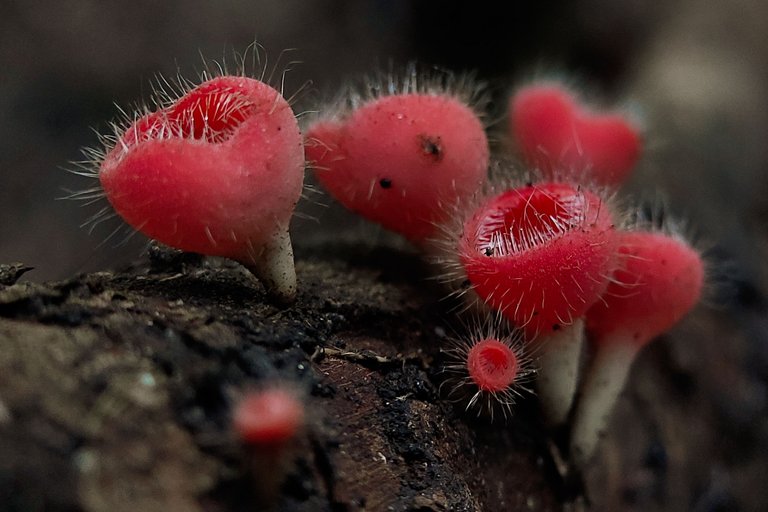 So Hive Blog friends wherever you are, I think my post ends here. Hopefully we are always healthy and meet again next time with my next post. If you like my post, don't forget to support me and comment below if you have input from friends, and friends, if my writing is difficult to understand, I'm very sorry because I'm still translating from Indonesian to English, once Again, thank you very much for those of you who have read to the end of this point. Have a nice day #FungiFriday and see you next week.
My contribution to #FungiFriday by @ewkaw
"THANK YOU"