Hi Hive Blog friends, I am very happy to be able to greet you again, I hope you are always in good health and everything goes smoothly.
Regards #FungiFriday, I haven't been here in a long time, I must really miss you all because I have a lot of projects to complete before Ramadan, namely a cinematic wedding that I have to finish, luckily I was able to finish it on time. Today I'm back with some photos that I took before fasting.
As usual that afternoon, my friend and I rushed to the forest where we used to look for mushrooms, when we arrived in the forest I was very curious what mushrooms I would find today, didn't want to linger, I looked for mushrooms first while waiting for the smartphone macro lens.
After a few minutes I found a very interesting mushroom of course I really wanted to take pictures and before sunset in order to take this mushroom of course I had to borrow a smartphone macro lens from my friend which I would place in front of the camera lens.
With a lot of lack of knowledge I searched for the name of this mushroom through the lens of Google and I matched it with the mushroom I photographed and then I was directed to Wikipedia so I knew the name of this mushroom which was named Marasmiellus
Below is a portrait of me hunting mushrooms before Ramadan from the results of the Sony A6000 camera with a 35mm f1.8 fix lens + 35mm Qlens macro smartphone.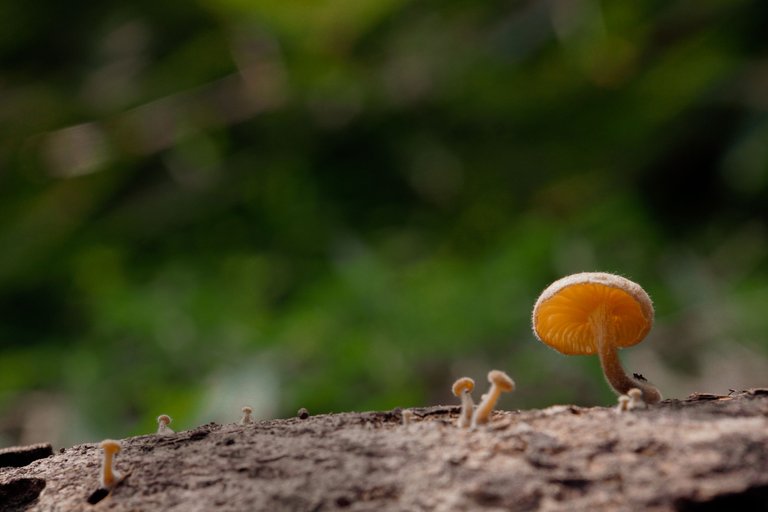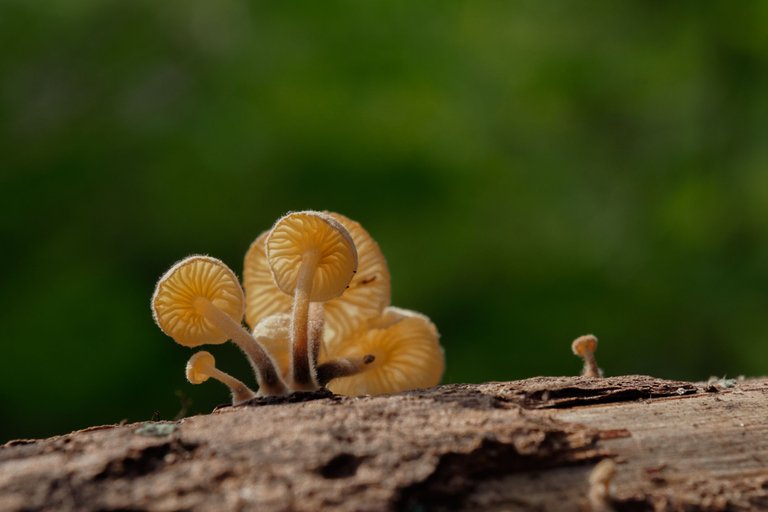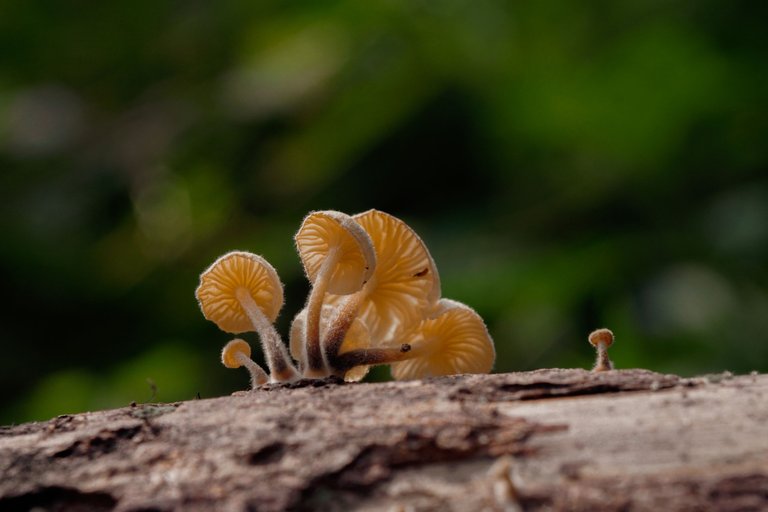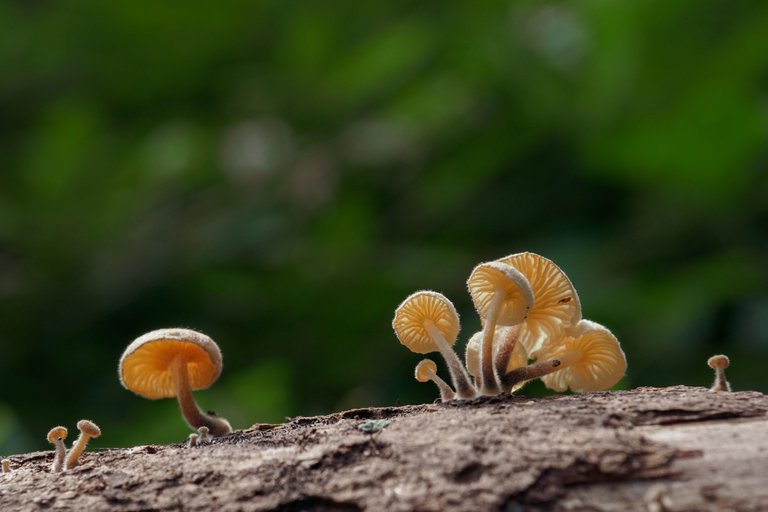 This mushroom when viewed from below looks very beautiful which has a slightly brownish yellow color and has a very attractive umbrella and from the mushroom stem which has fine hairs combined with the color of the roots that are starting to turn black.
When viewed from the top side, this mushroom has a white color and has fine hairs like cotton.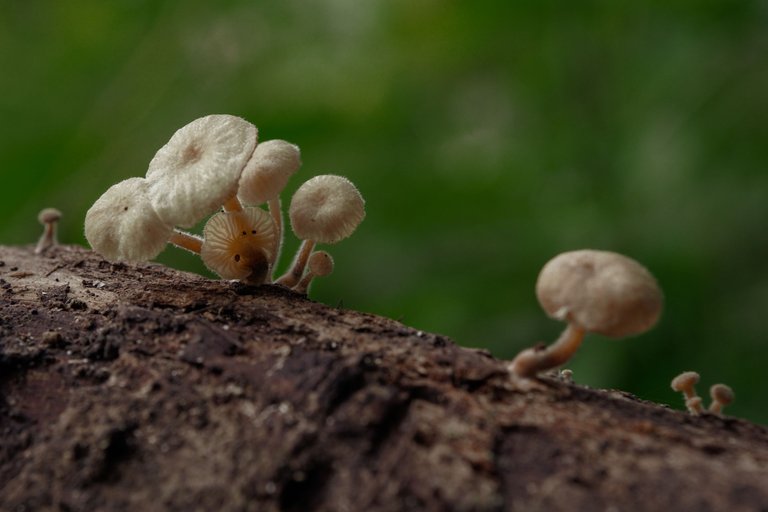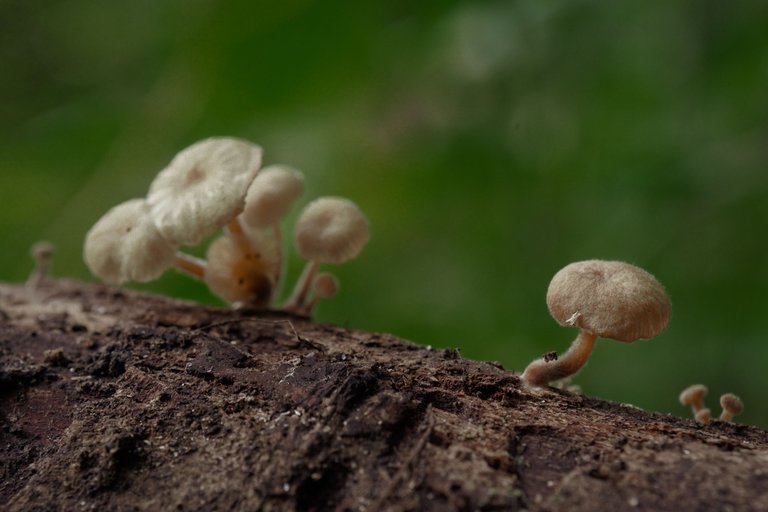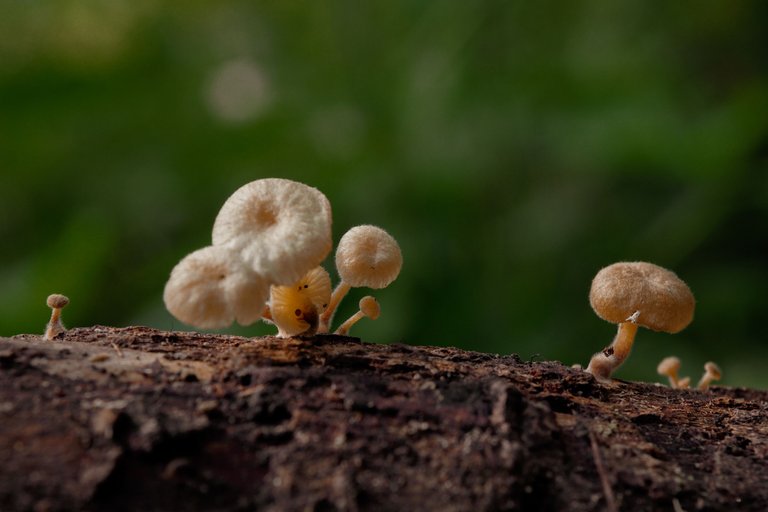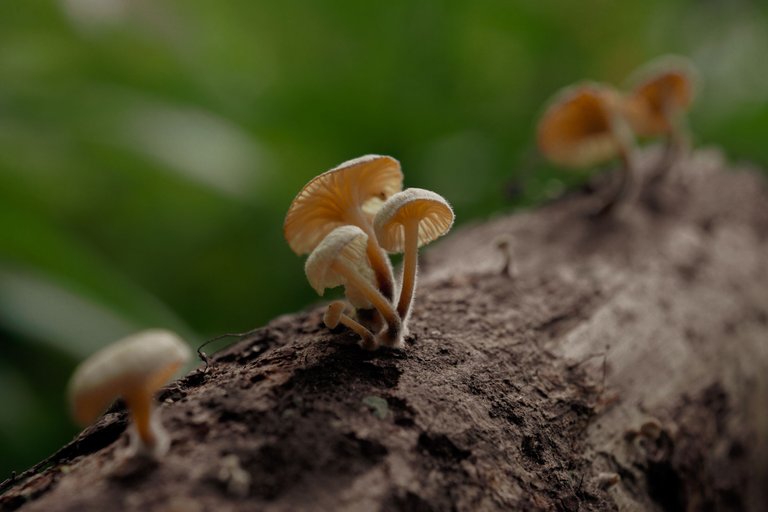 So Hive Blog friends wherever you are, I think my post ends here. Hopefully friends like this post, hopefully we will always be healthy and can meet again at another time with my next post.
From the article above, if there are shortcomings and it is difficult to understand, I apologize profusely here, I changed it from Indonesian to English via Google Translate.
If you like my post, don't forget to support me and if there is input from friends, please provide input in the comments column, once again thank you very much for those of you who have read to the end of this point. See you again.
INFORMATION
| Camera | Sony A6000 |
| --- | --- |
| Lens | Fix 35mm F1,8 - Qlens 35mm |
| Processed | Mobile Lightroom |
| Location | North Aceh-Lhokseumawe |
My contribution to #FungiFriday by @ewkaw