Hi Hive Blog friends, I am very happy to be able to greet you again, I hope you are always in good health and everything goes smoothly. Alright friends, this time I want to share a story and some photos that I got yesterday while hunting mushrooms with my other friends.
As usual that afternoon, my friends and I rushed to the forest to look for mushrooms that I could photograph, the day before it was raining heavily in the afternoon and I really hoped there were mushrooms that I could photograph.
Before I set up the camera because it was cloudy I looked for mushrooms first on logs or behind rotten wood, my goal was none other than that I had to get mushrooms that I had never photographed before and I was unlucky with cloudy conditions and it was getting dark. just found a very interesting mushroom for me to photograph.
Considering the light is getting darker, my presence here doesn't want to be in vain, I immediately prepared my favorite camera Sony A6000 with Fix35mm lens and my friend with very minimal knowledge I searched for this mushroom through google lens and I matched it with the mushroom I photographed so I was redirected to Wikipedia so I know the name of this mushroom is named Auricularia
Below is a portrait of me hunting mushrooms a few days ago from the results of the sony a6000 camera fix35mm f1.8 lens + qlens macro 35mm smartphone.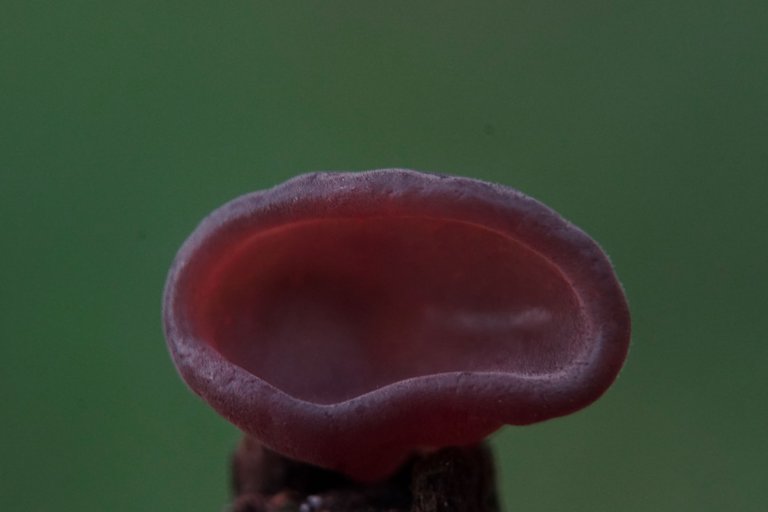 This mushroom is often called ear fungus which has a soft texture like a human ear and has a brownish red color, on the other hand when viewed from the outside has veins that look very hard but not as we imagine if held the texture is almost soft like human ears.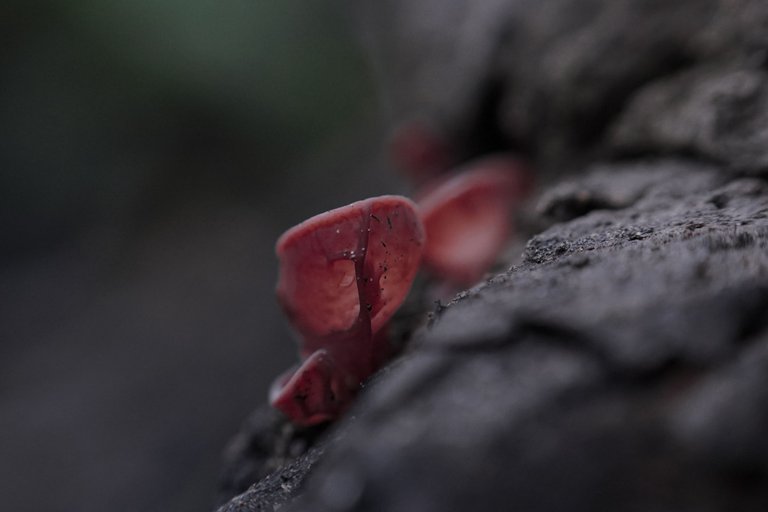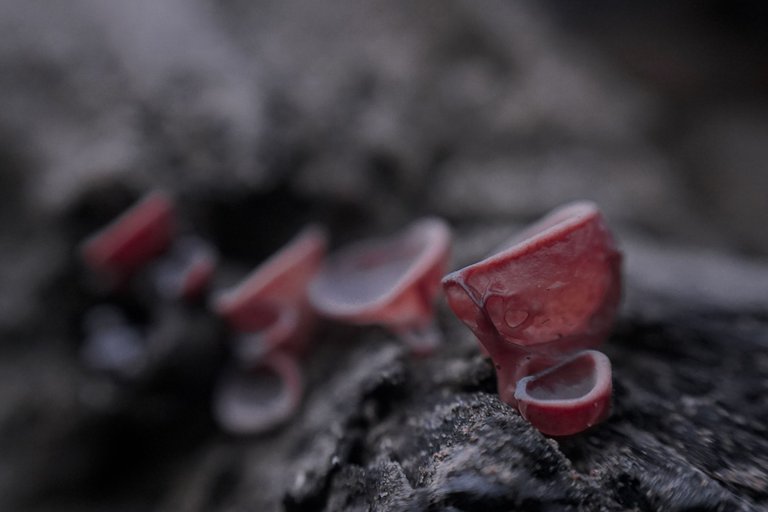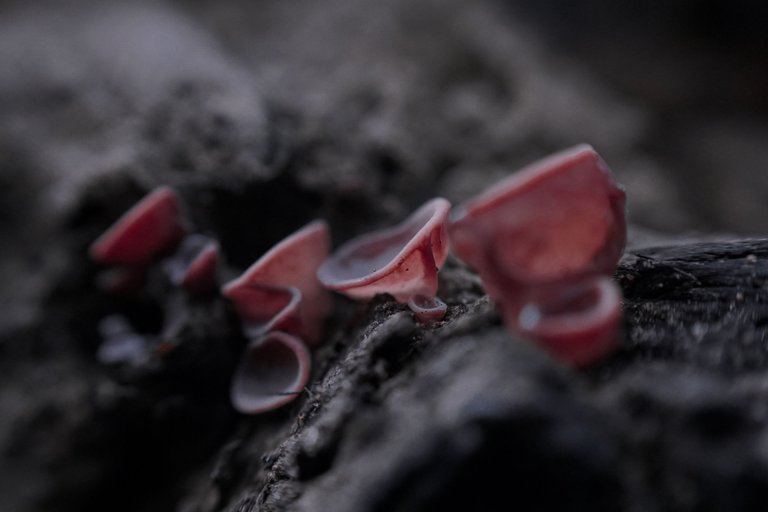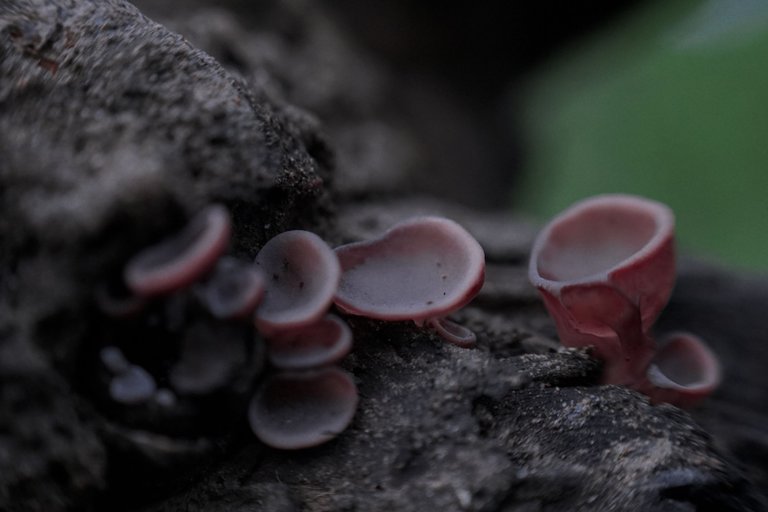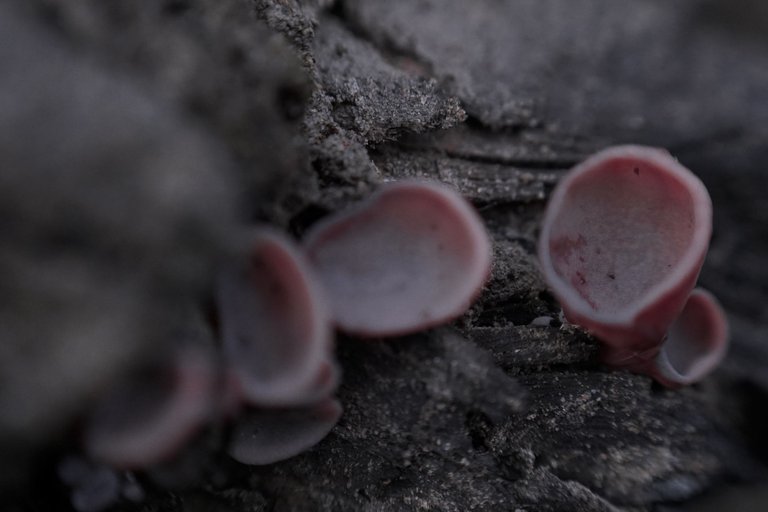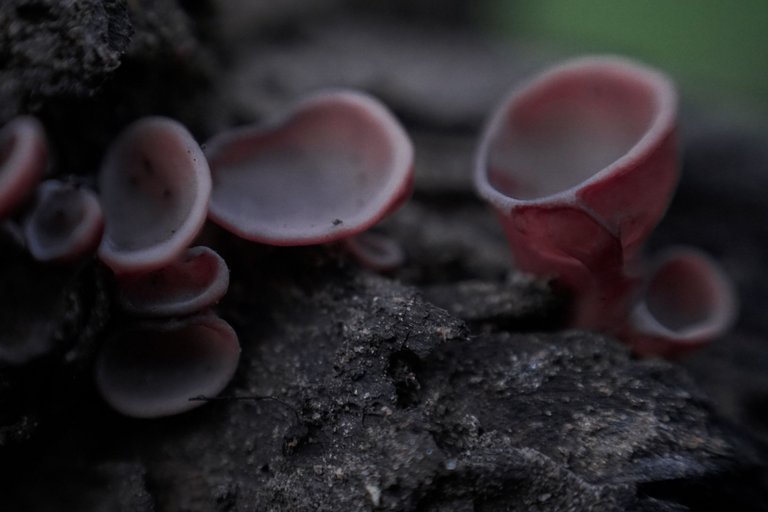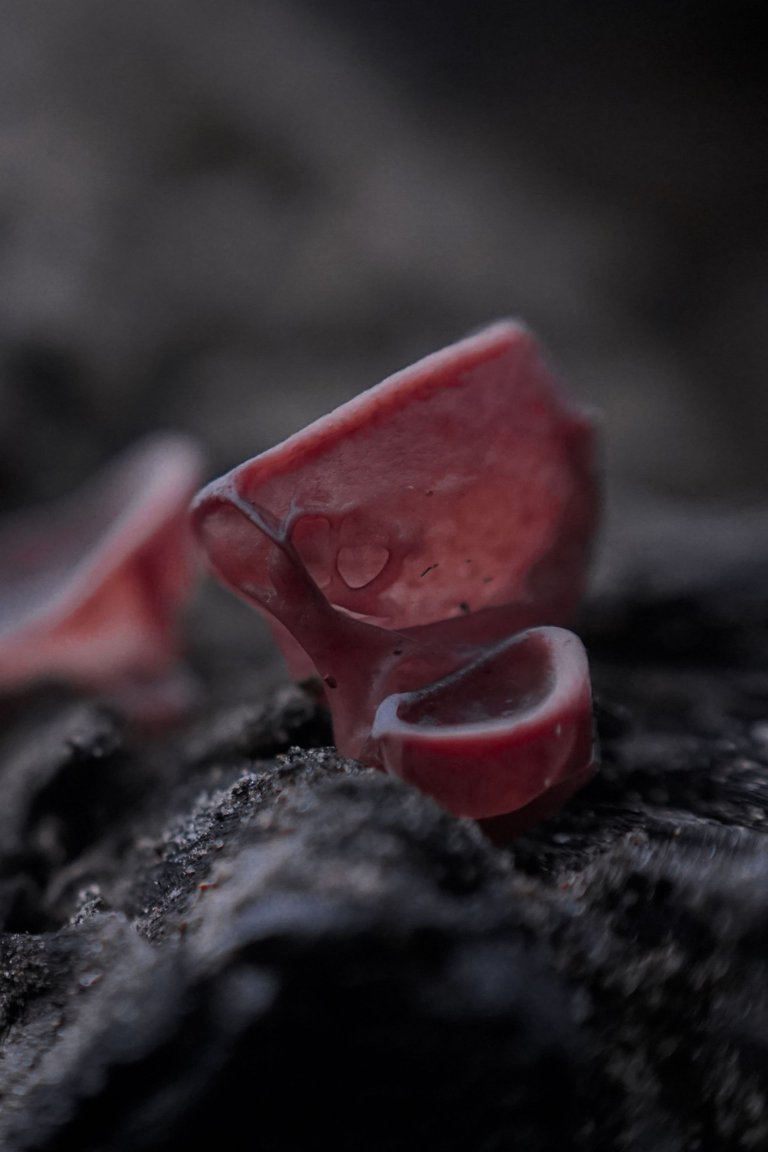 And buddy, below is a photo taken by @mirz through a smartphone camera when I was focusing on photographing mushrooms, as I said above here I photographed mushrooms with a Sony A6000 Fix35mm F1.8 lens and a Qlens 35mm macro smartphone the lens is clearly a smartphone that I can see put the lens in front of my camera, this time I didn't hold it this time I tied it with red rubber on the lens hood to make it easier for me to take photos.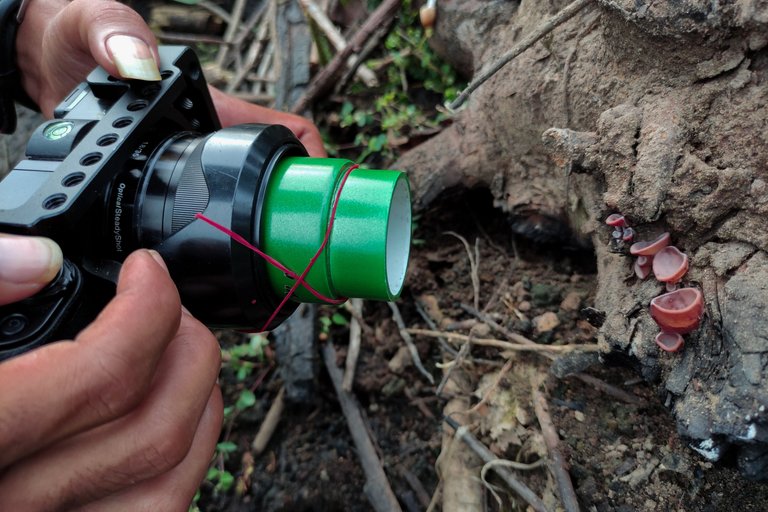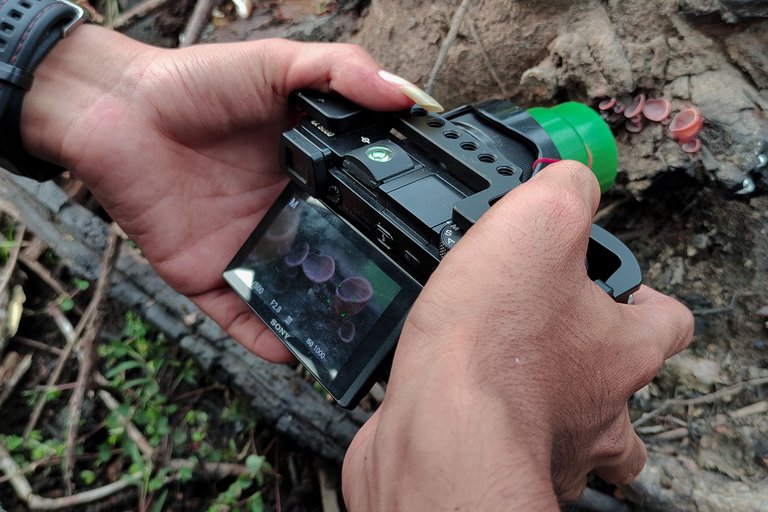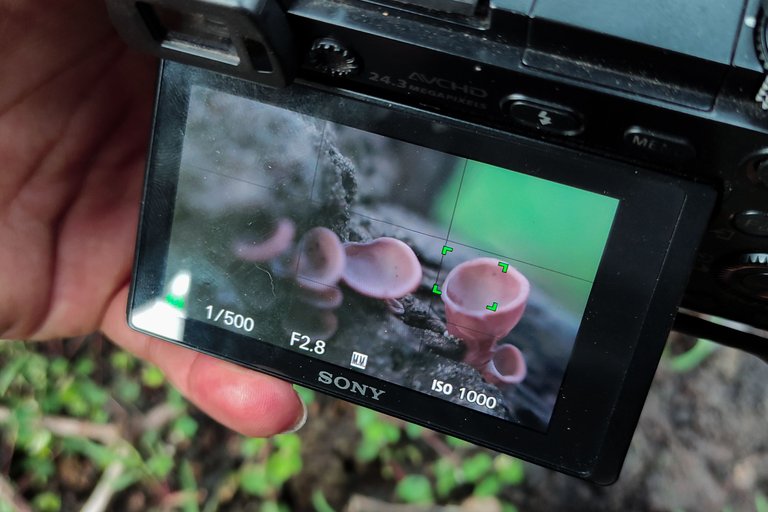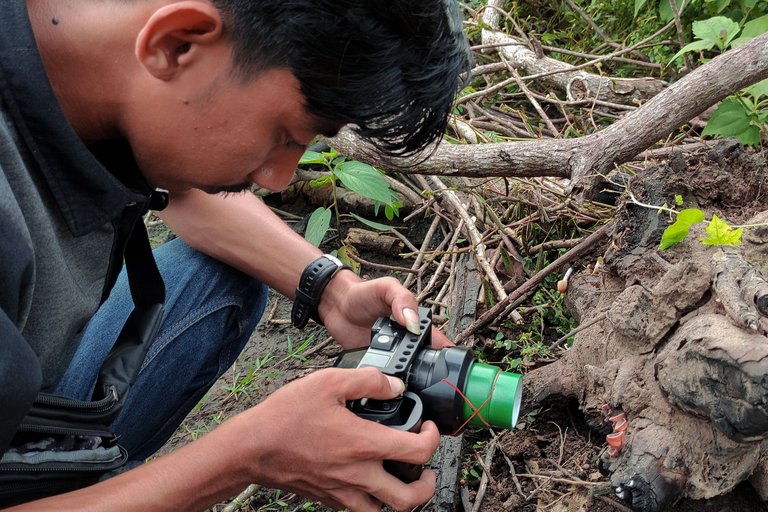 So Hive Blog friends wherever you are, I think my post ends here. Hopefully friends like this post and hopefully we are always healthy and can meet again at another time with my next post. If you like my post, don't forget to support me and if there is input from friends, please provide input in the comments column, once again thank you very much for those of you who have read to the end of this point. See you again.
INFORMATION
| Camera | Sony A6000 |
| --- | --- |
| Lens | Fix 35mm F1,8 - Qlens 35mm |
| Processed | Mobile Lightroom |
| Location | North Aceh-Lhokseumawe |
My contribution to #FungiFriday by @ewkaw
"THANK YOU"