FungiFriday | Pezizaceae and a beautiful little snail 🍄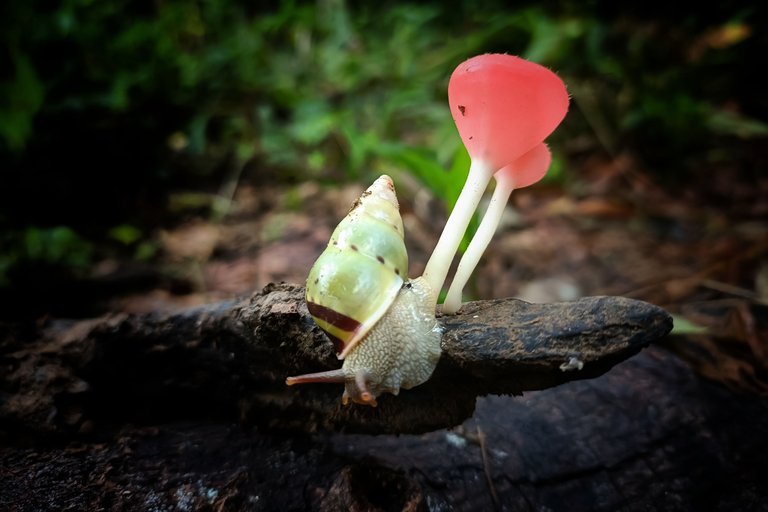 ---
This is my contribution to #FungiFriday by @ewkaw
---
Amazed by my findings yesterday morning, when I arrived in the garden I saw lots of mushrooms growing in the damp soil, thankfully it was raining again in my village.
there are lots of mushrooms growing of course, I saw one red mushroom growing on one of the rotten cocoa tree branches, the red color which looks like a glass is called fungi Pezizaceae
Pay attention to the uniqueness that is happening around this mushroom, it seems that there is one of the little snails looking for shelter, this is quite an interesting incident. I don't want to miss this simple moment to photograph this mushroom as my contribution to the extraordinary edition at #fungifriday 🍄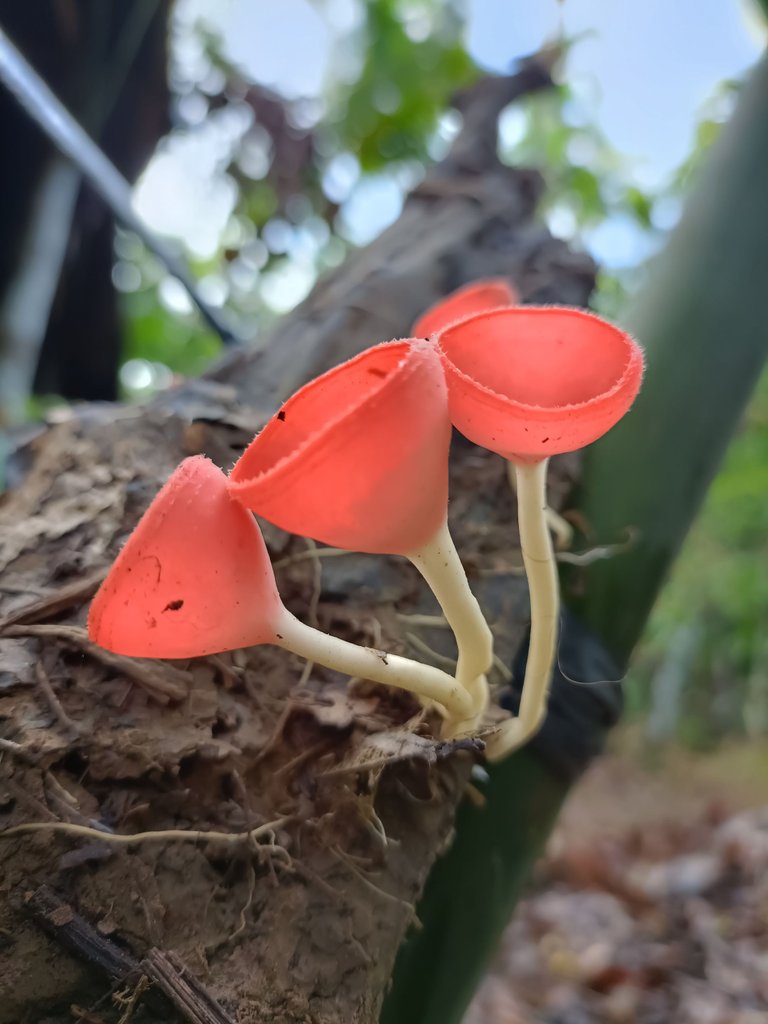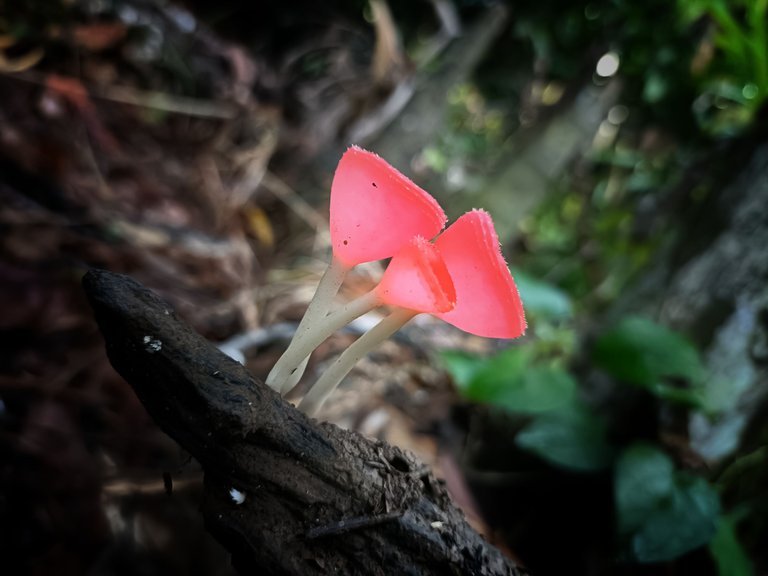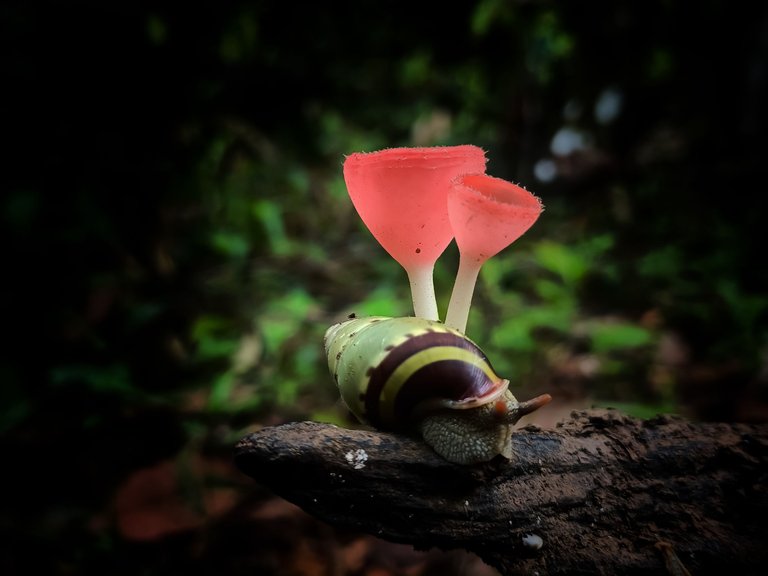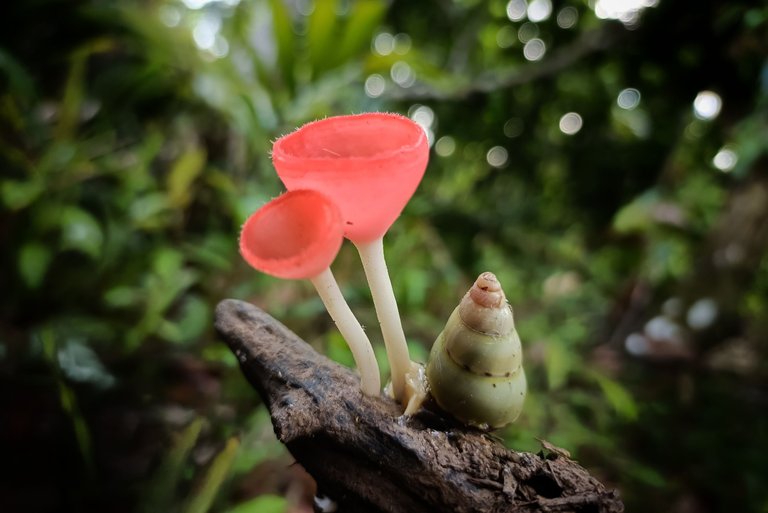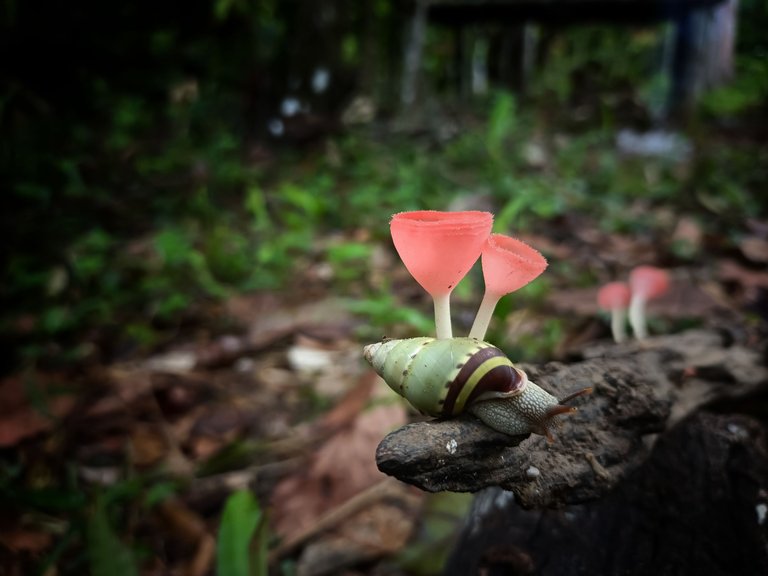 ---
I also got a fairly hard fungus that grows on the roots of wood, this mushroom is quite resistant in various weathers, such as hot weather.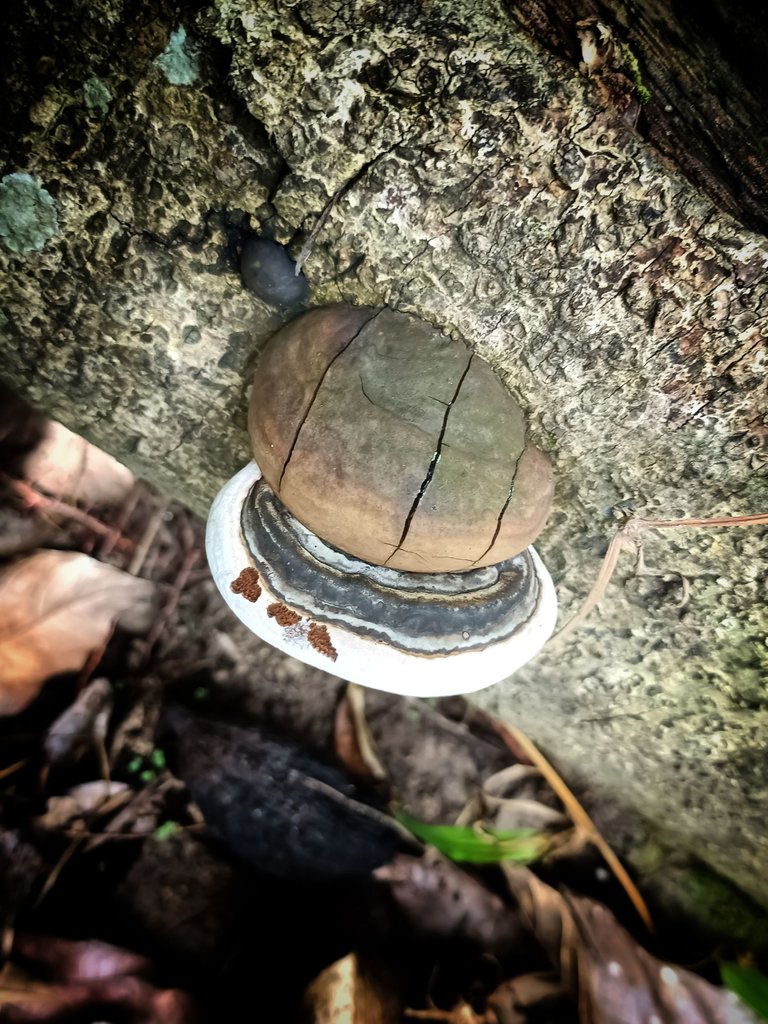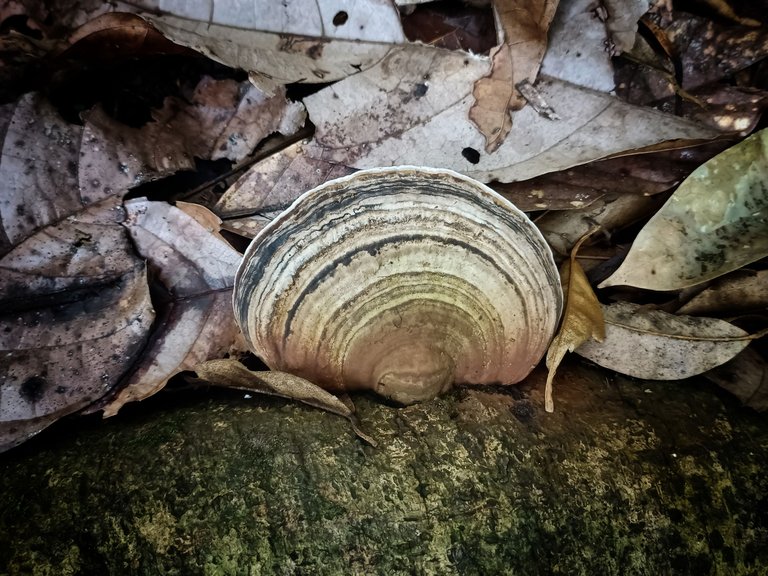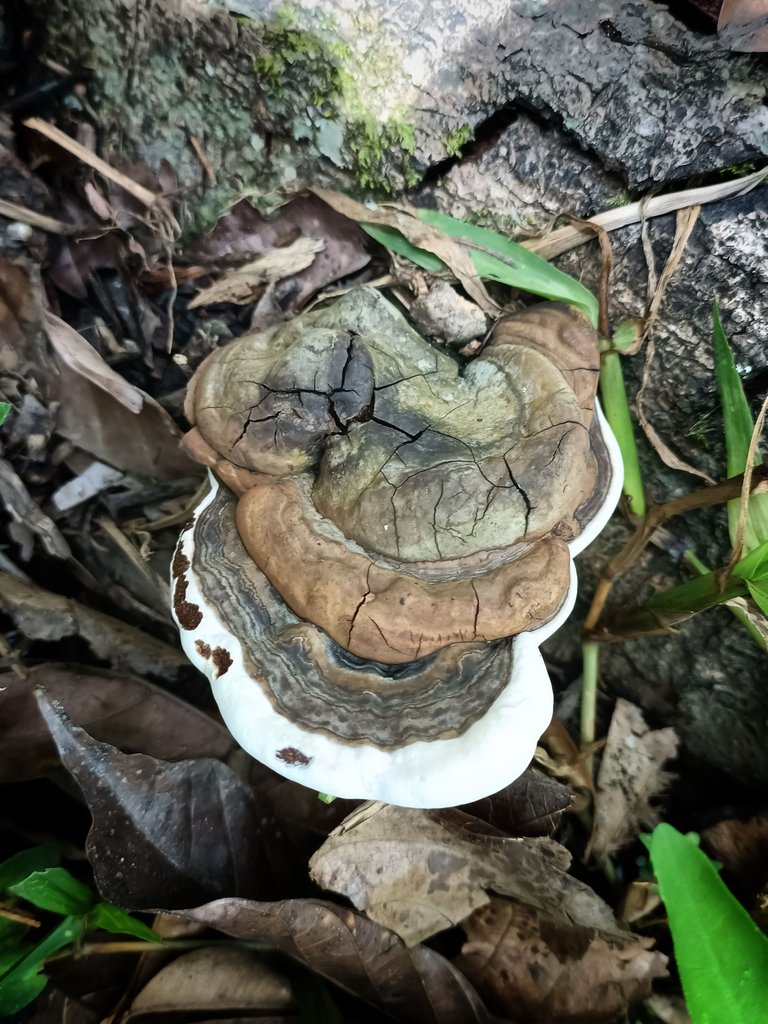 ---
---
| Camera | Reno6 5G + Macro Lens |
| --- | --- |
| Category | FungiFriday |
| Type | Android |
| Editing | Snapseed + Lightroom |
| Photography | @macro1997 |
---
---