---
This is my contribution to #FungiFriday by @ewkaw

Today was a pretty extraordinary start, where this afternoon I collected one of the mushrooms that grows on a large tree that someone had cut down. This type of mushroom grows in piles and there are so many white and clean looking mushrooms, I didn't know beforehand that This mushroom can be consumed or eaten. A friend told me about some mushrooms that are edible and non-toxic. One of these mushrooms that I found. This mushroom belongs to the family of Oyster Mushroom
Of course I didn't wait long and picked the oyster mushrooms and put them in a plastic bag for me to take home. My plan this afternoon is to cook delicious noodles by mixing these oyster mushrooms.


Oyster Mushroom
---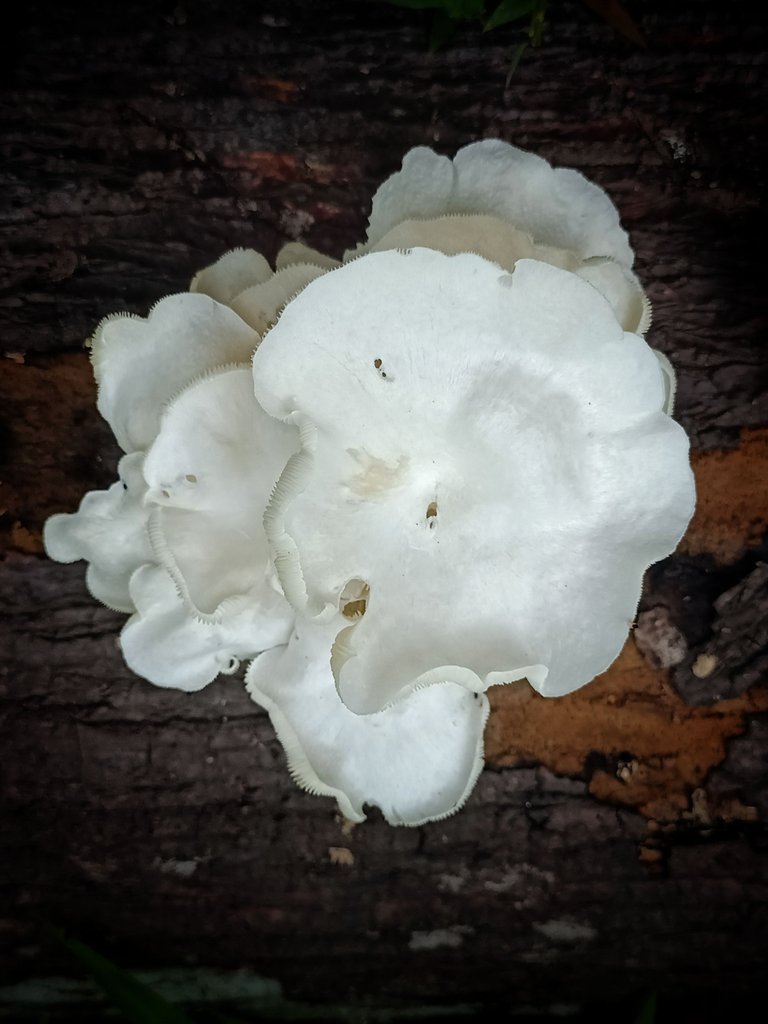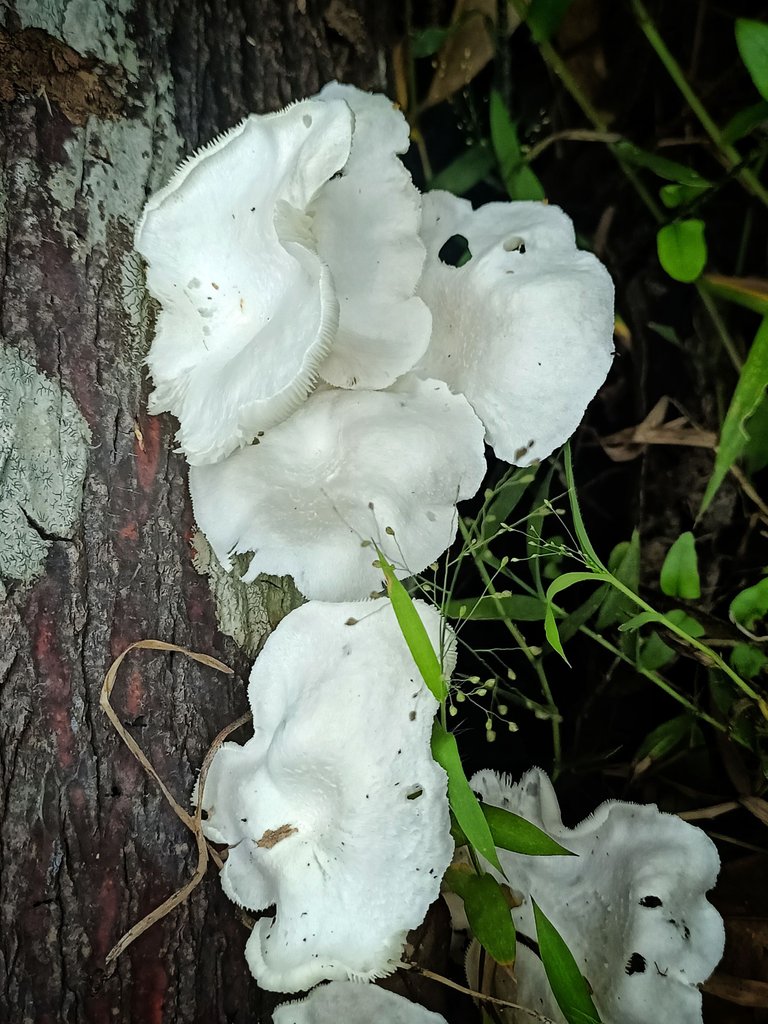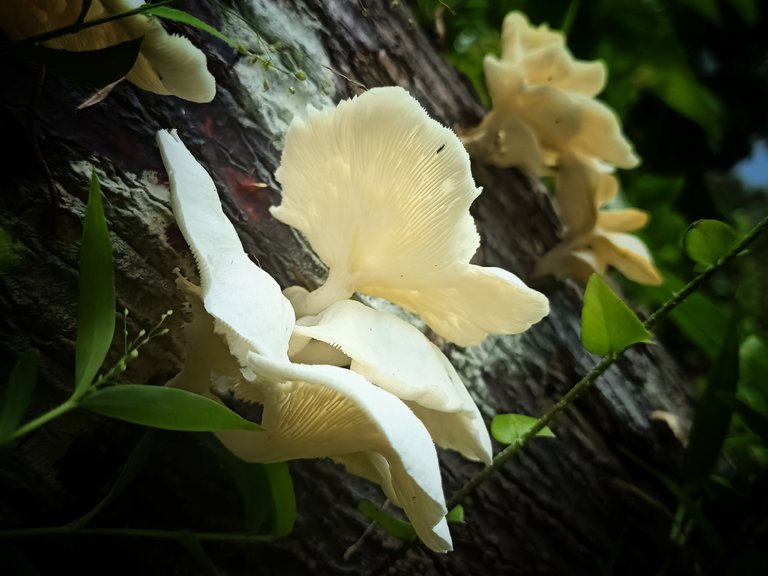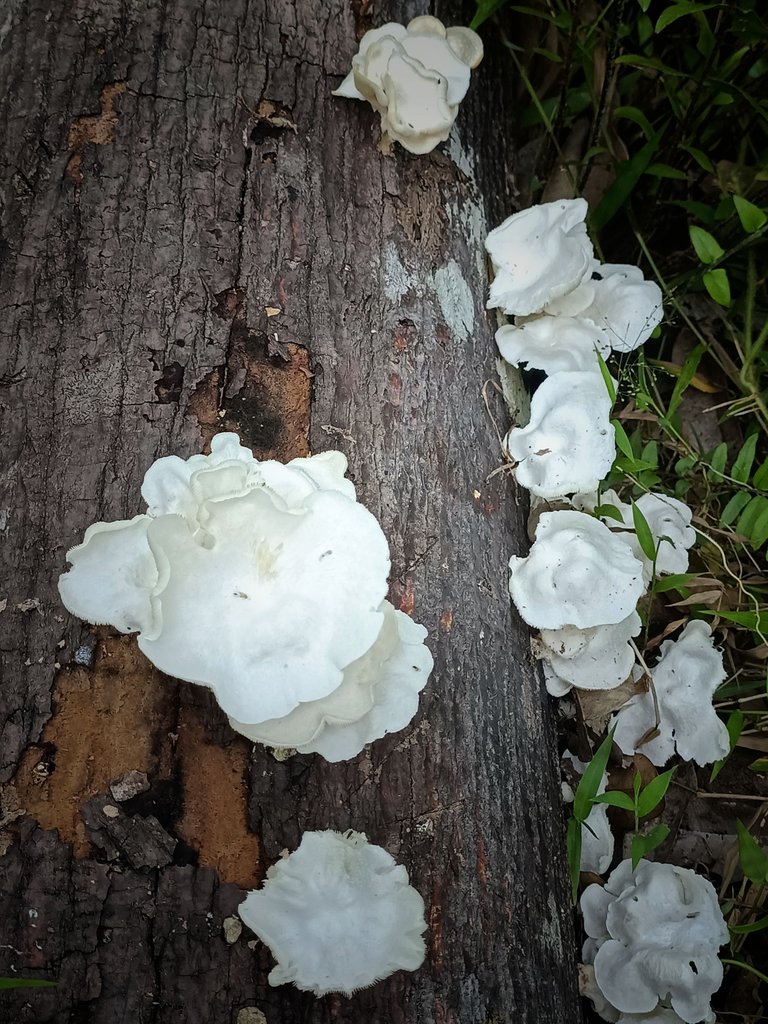 ---
The cooking method is simple and I use quite simple ingredients for today's delicious dishes. I prepare some special ingredients such as noodles, chilies, tomatoes,red onion and cooking oil for me to stir-fry first.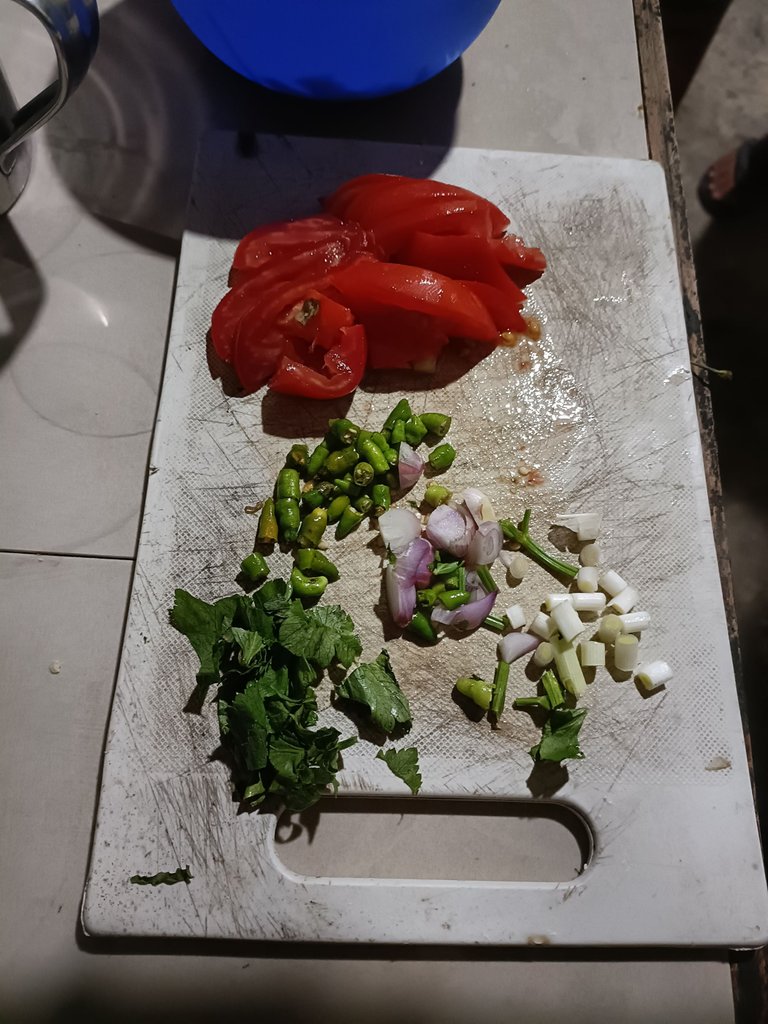 Next I sliced ​​the mushrooms into small pieces, and I collected them and also I washed them with clean water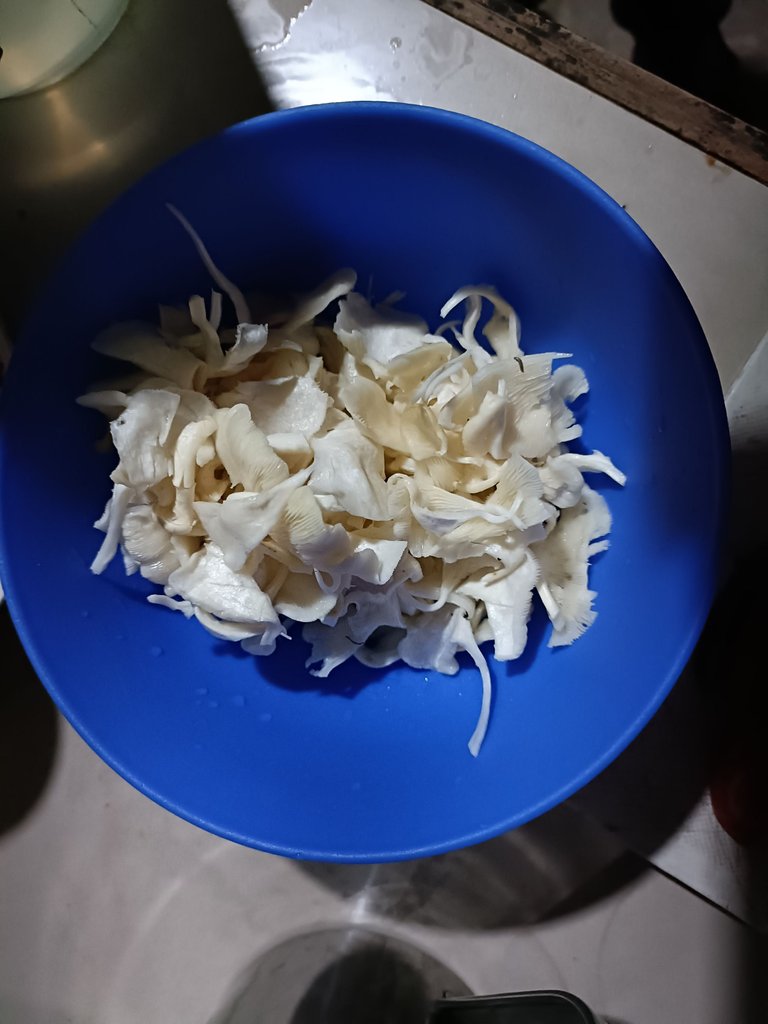 Then I heat the frying pan and cooking oil and I mix all the ingredients that I have prepared including the mushrooms and I leave it for a few minutes to wait for the mushrooms to be tender and cook evenly before I add the noodles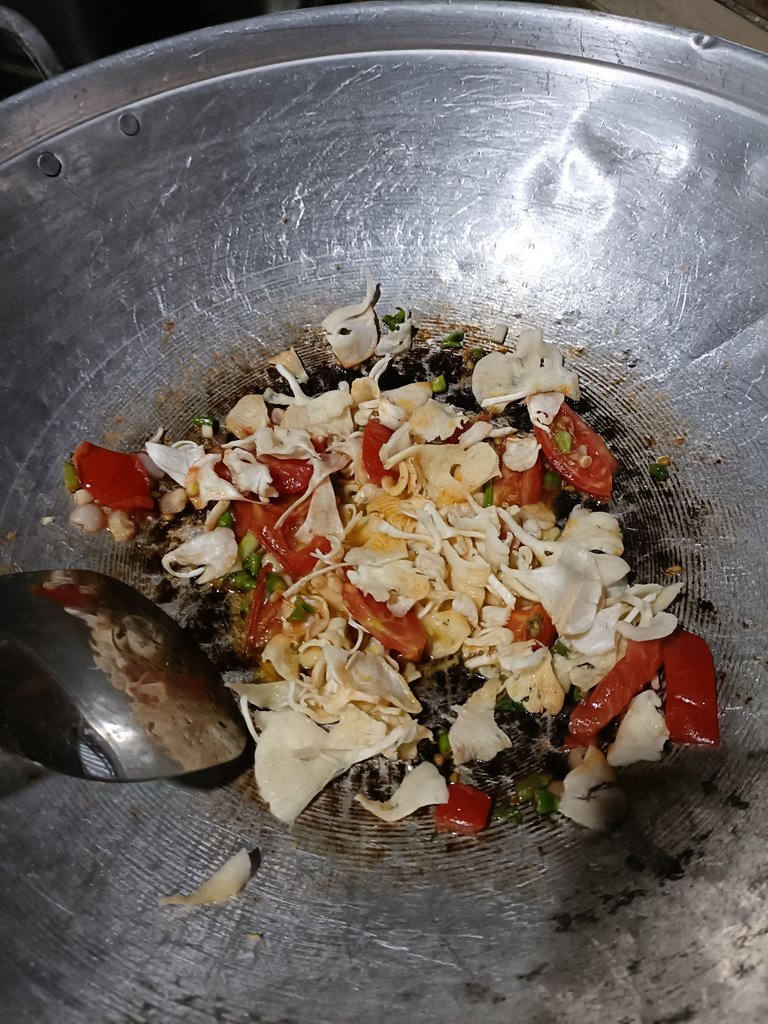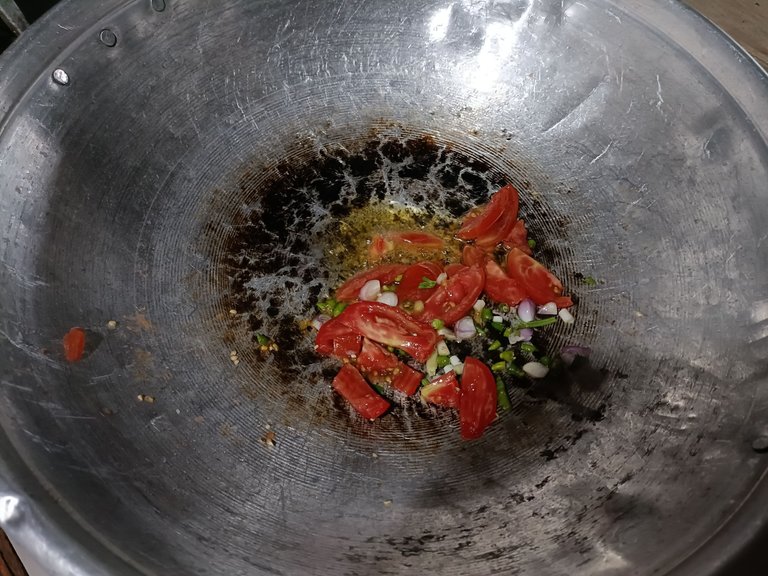 And finally a delicious meal is served today. This extraordinary noodle and mushroom dish is a meal that I can enjoy this afternoon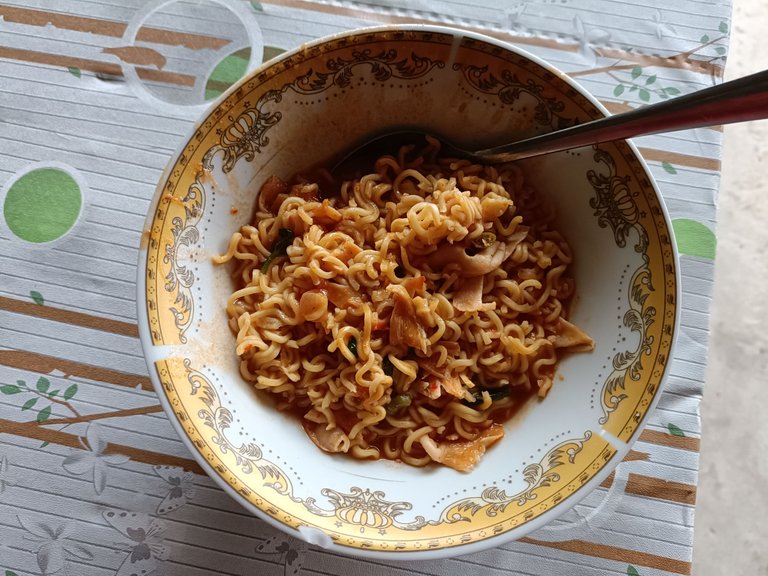 ---
I hope I can get another edible mushroom in my next exploration...
---
Best Regard
| Camera | Reno6 5G + Macro Lens |
| --- | --- |
| Category | FungiFriday |
| Type | Android |
| Editing | Snapseed + Lightroom |
| Photography | @macro1997 |