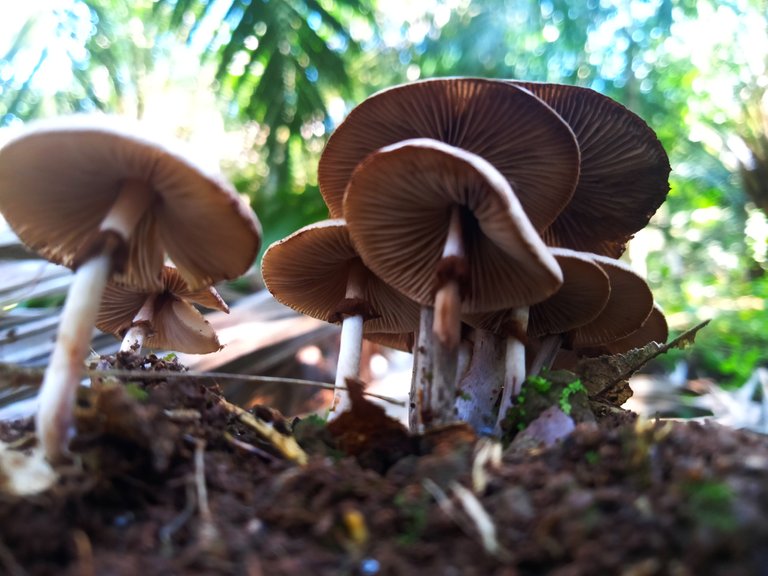 ---
How are you all my friends who are members of this great community.
May you always be healthy and happy with your beloved family.
I @lion-bull is a newcomer to this community, and this is my first post in this community, I hope I get new family and friends here.
Today I will share and show you all some of the mushrooms that I got in the wild in remote villages in Aceh while I was harvesting my palm fruit in my garden with my friends.
---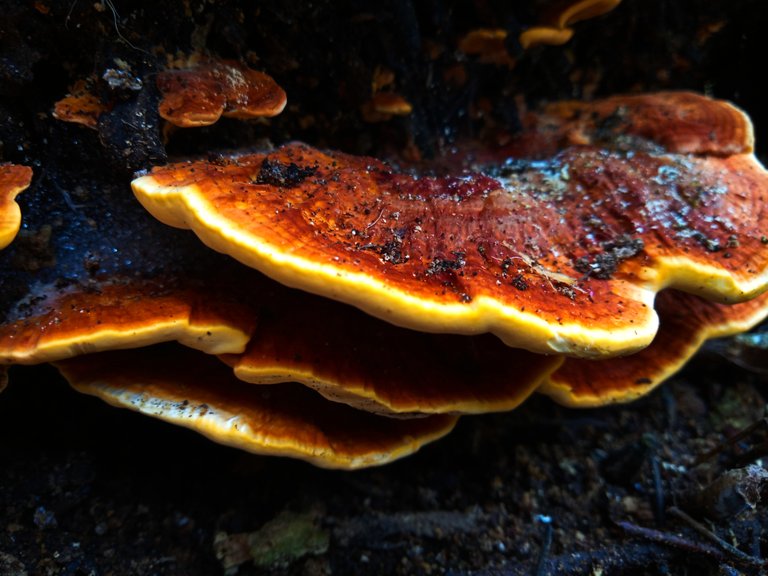 ---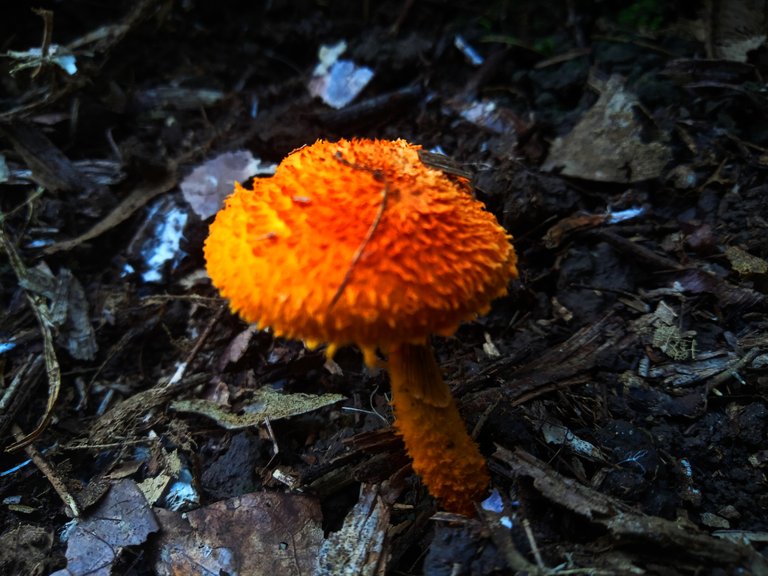 ---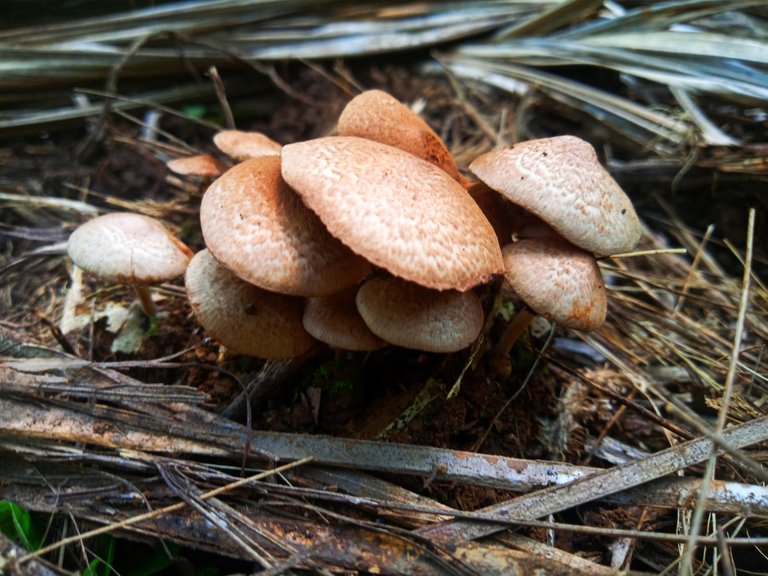 ---
In total there are 3 mushrooms that I found, and I will explain some things related to this mushroom.
The weather and the view in the morning in my garden is very beautiful, between the leaves you can see the sun shining through the gaps, the cool and cold air that started the two of us harvesting palm oil was felt, I hope today I will find some mushrooms for me to post as a user new to hive.
---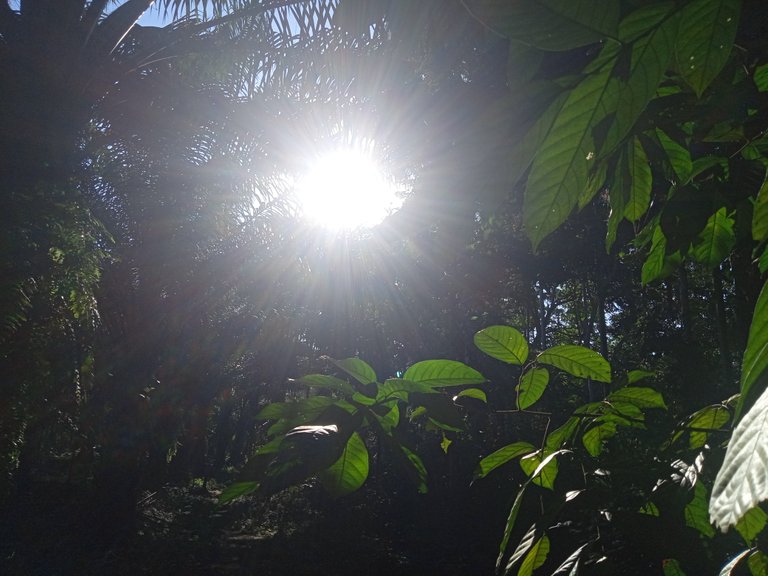 ---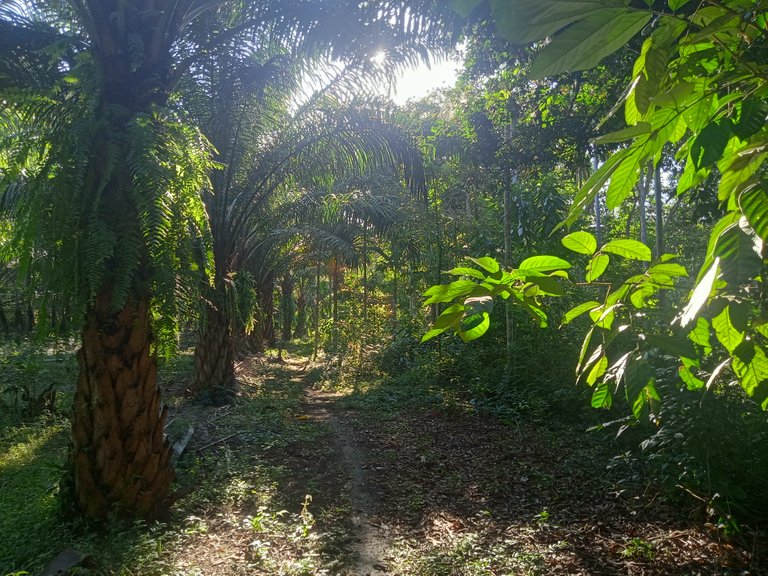 ---
We share the task of harvesting oil palm, I am in charge of transporting palm fruit and my friend is in charge of picking palm fruit from the tree, while waiting for my friend to pick oil palm fruit, my eyes keep moving here and there to find where there are mushrooms growing, because this is not the season rain I think maybe I won't find mushrooms here.
But after all the work was done I went around the garden to take a closer look at where the mushrooms were growing.
---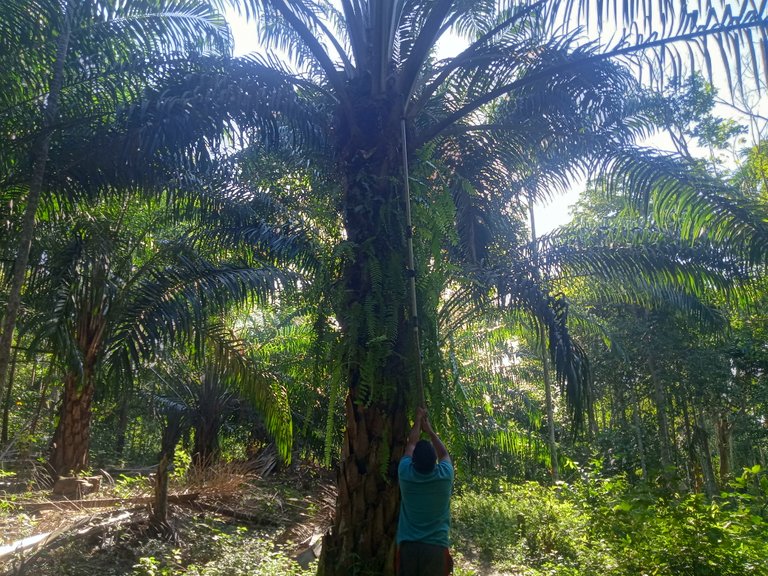 ---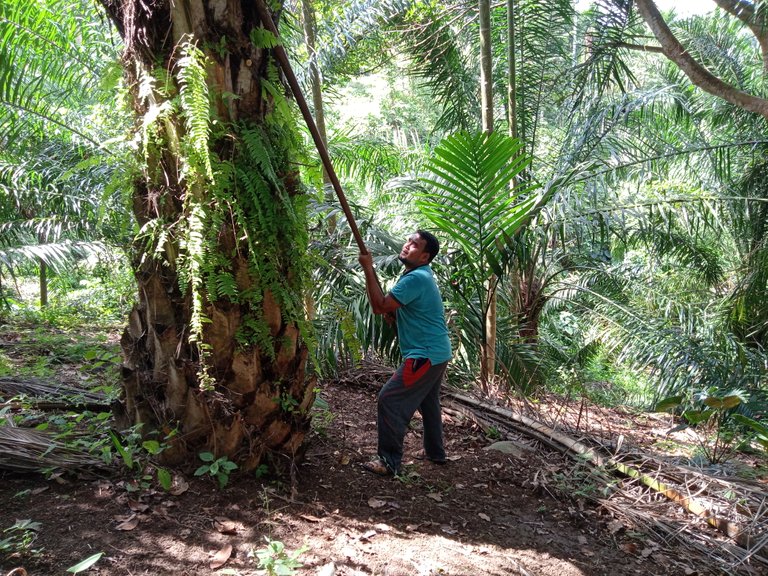 ---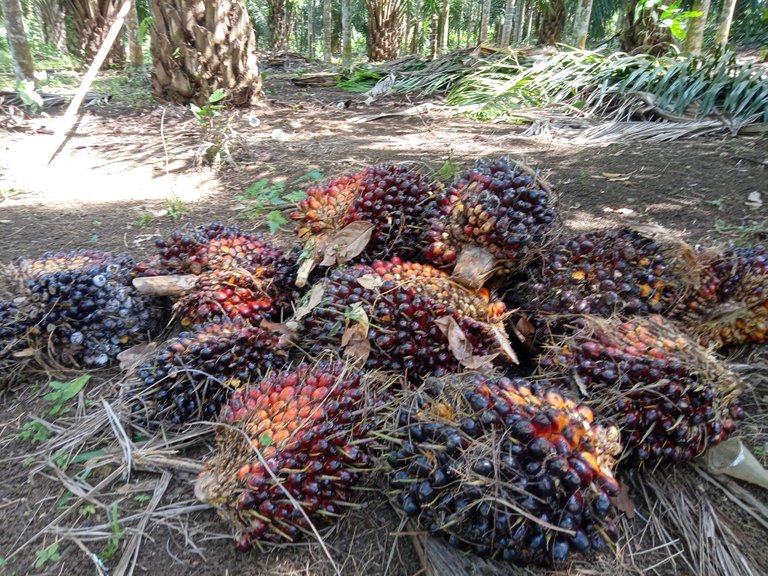 ---
After a while of walking around, I found this mushroom for the first time, and I've never seen this mushroom before, this mushroom grows a lot and in groups, with a brown color and has a mushroom hood. This mushroom has its own beauty and uniqueness, where the mushrooms that I know grow a lot in season it was raining, but I found it in the dry season, I don't know what the name of this mushroom is, and whether this mushroom can be eaten also I don't know, but I didn't bring this mushroom home, after taking some pictures, I left this mushroom alone.
---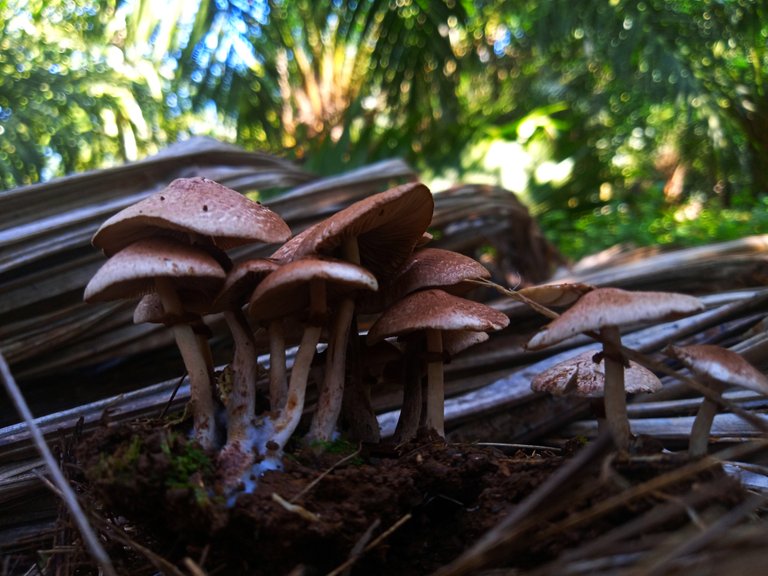 ---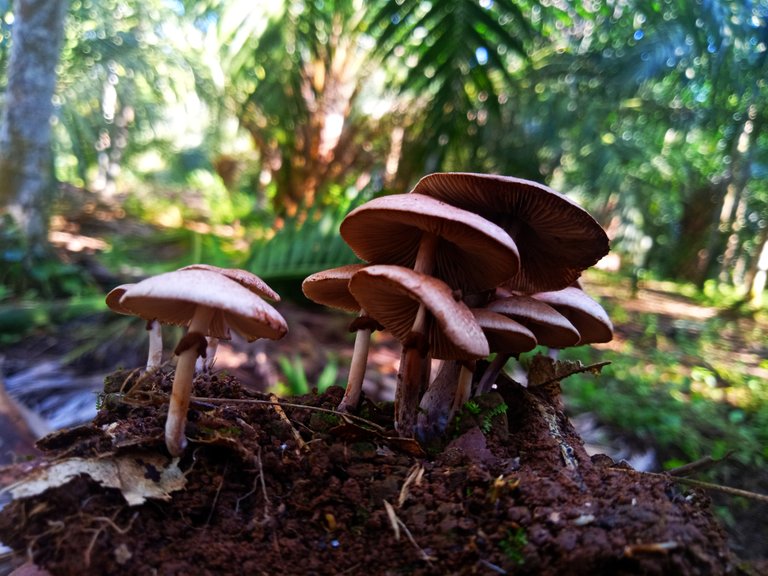 ---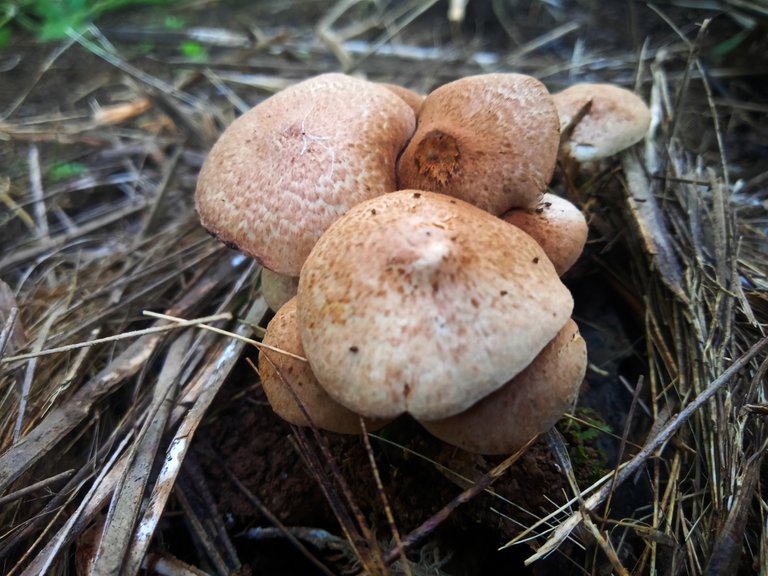 ---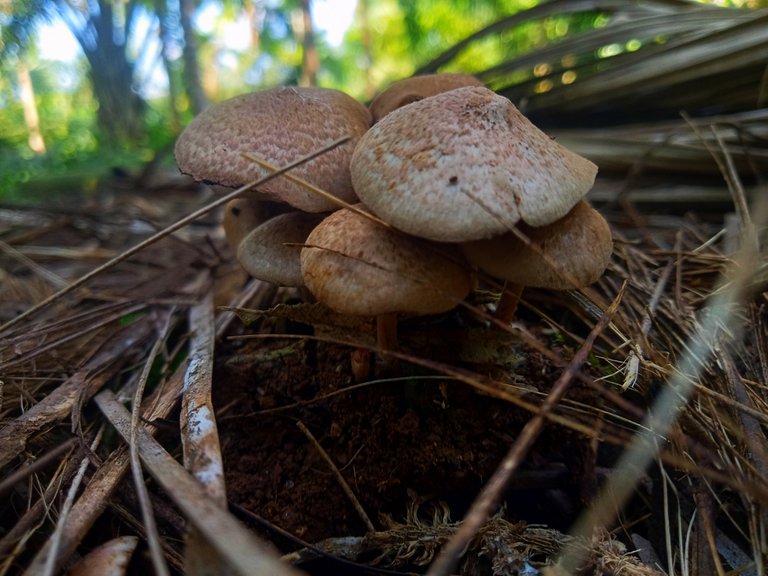 ---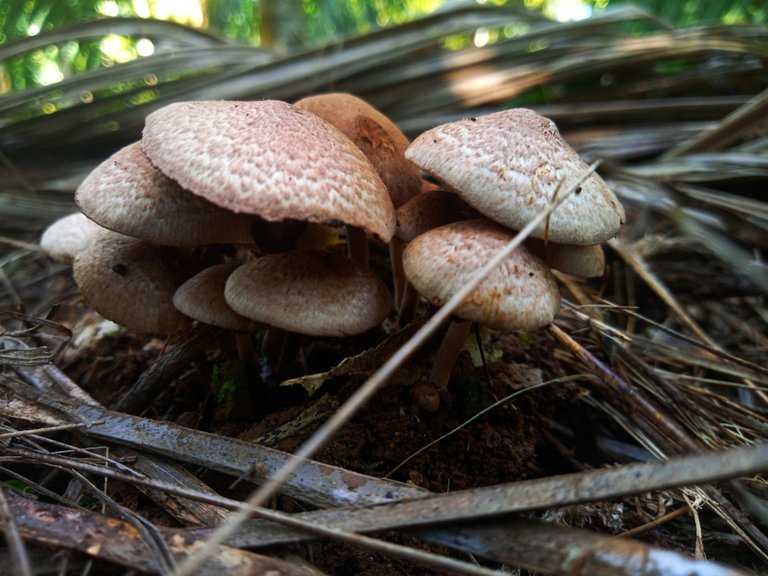 ---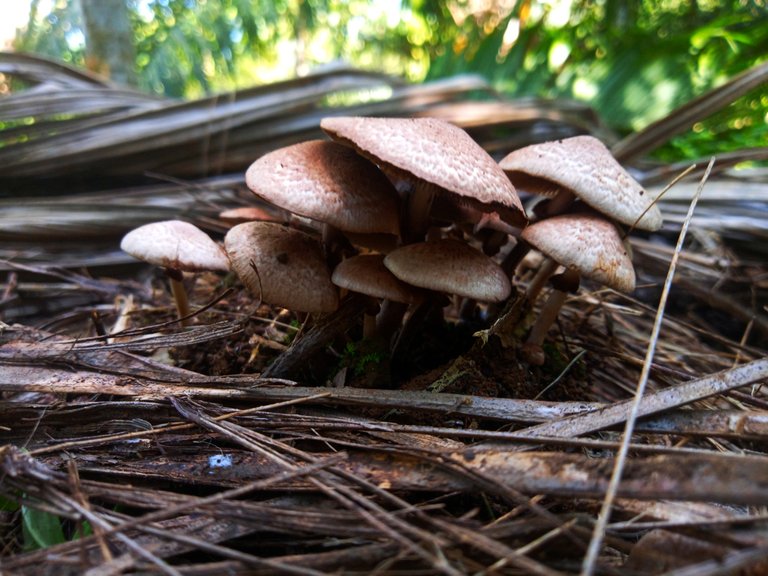 ---
After taking the brown mushroom earlier, I went back to looking for another type of mushroom, and not far from the first location I found the mushroom, again I found another yellow mushroom that grows alone on the ground, I took some pictures of this mushroom..
---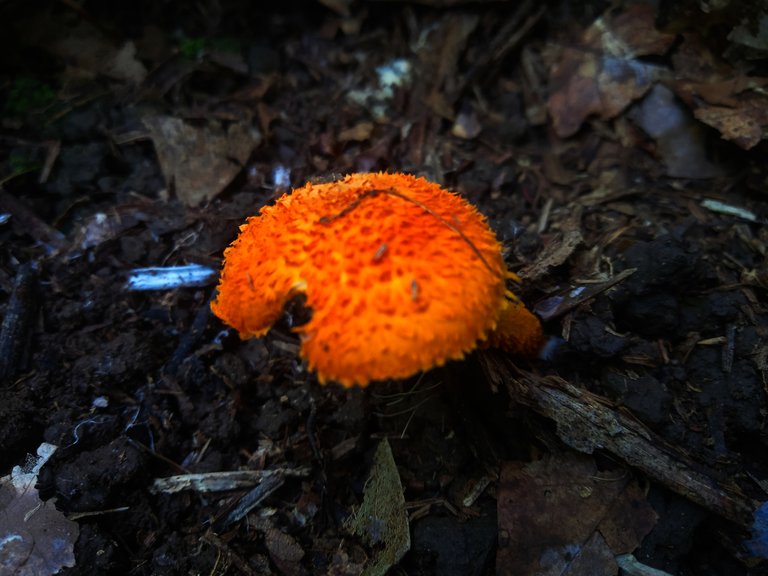 ---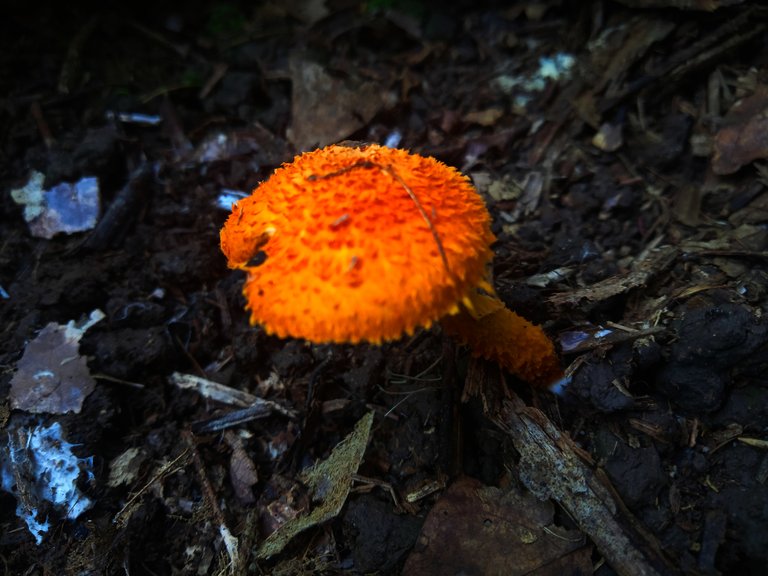 ---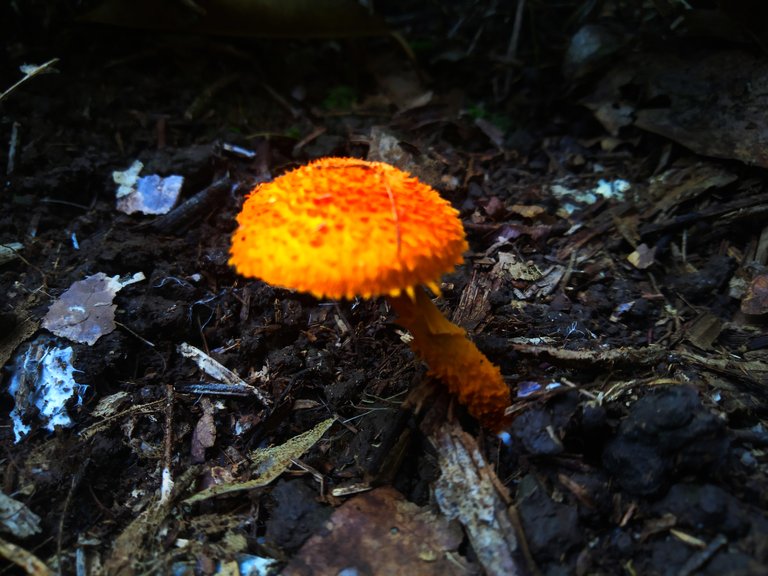 ---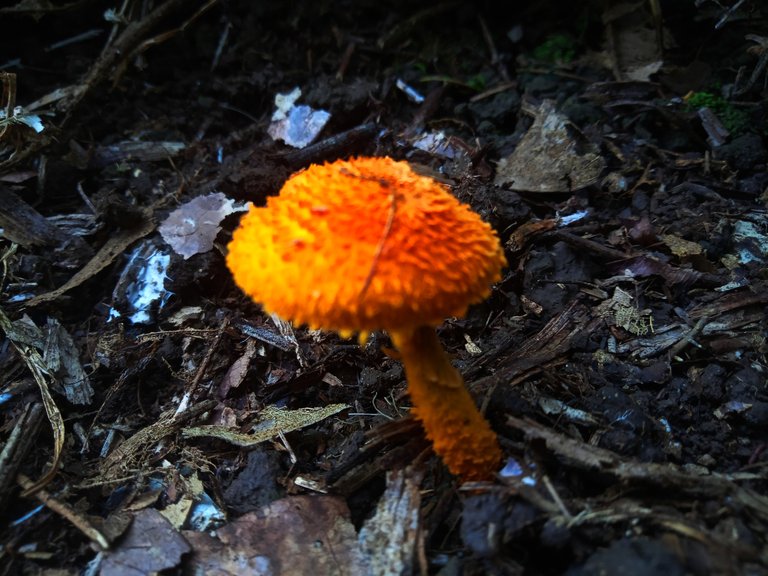 ---
After finding two mushrooms, my heart told me I should look for one or two more mushrooms so I can post a dihive with 3 or 4 days, I walked through the garden and finally got to a betel nut tree that I had cut and it was almost rotten I saw one type wild mushrooms which I think I should take pictures even though I don't know much about these mushrooms.
---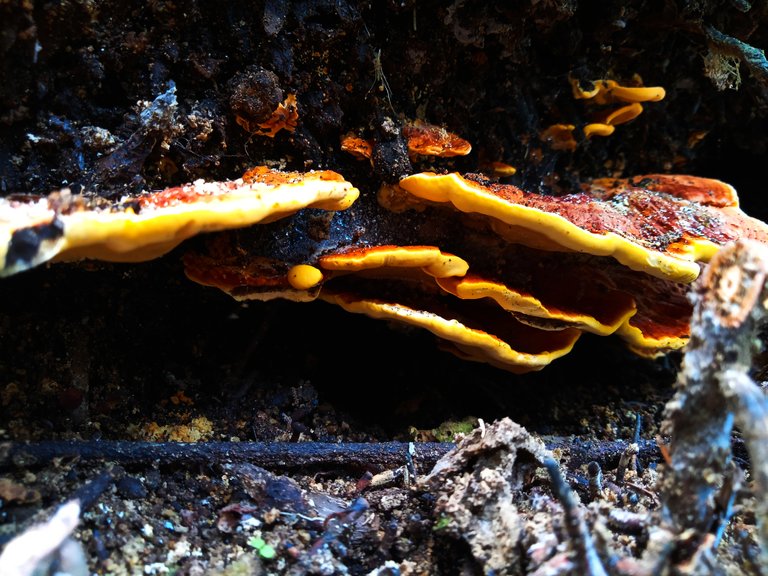 ---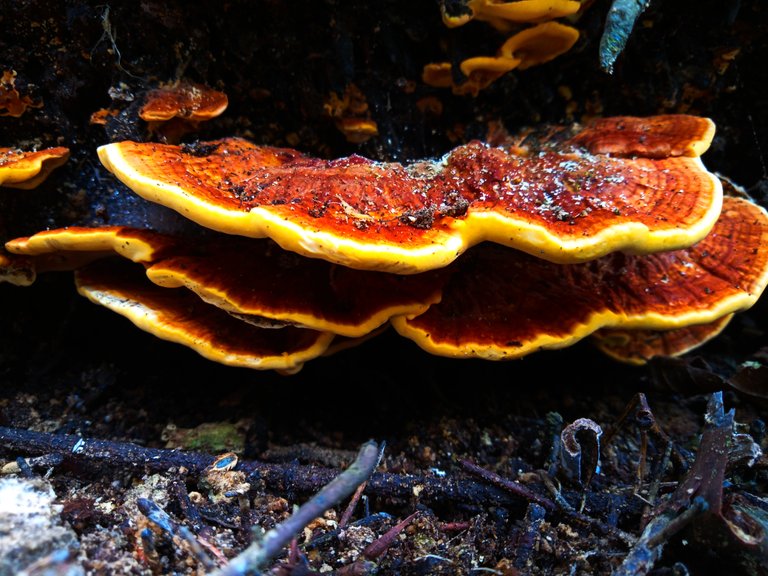 ---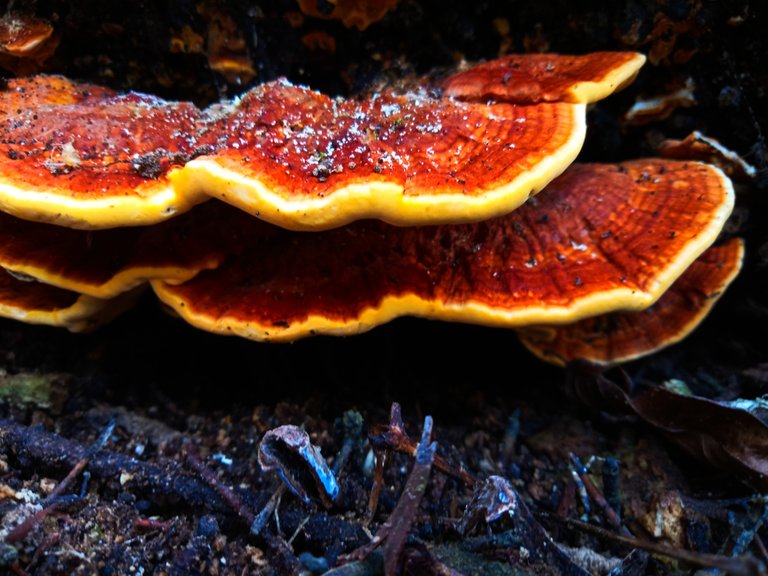 ---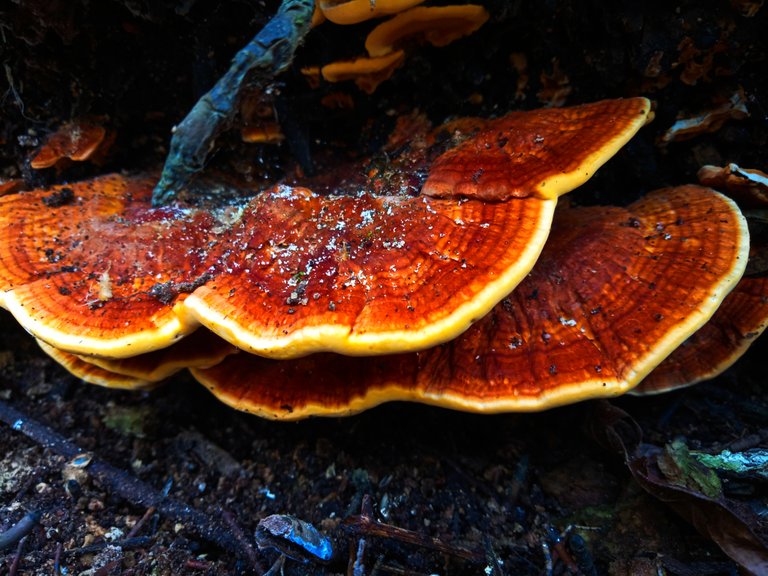 ---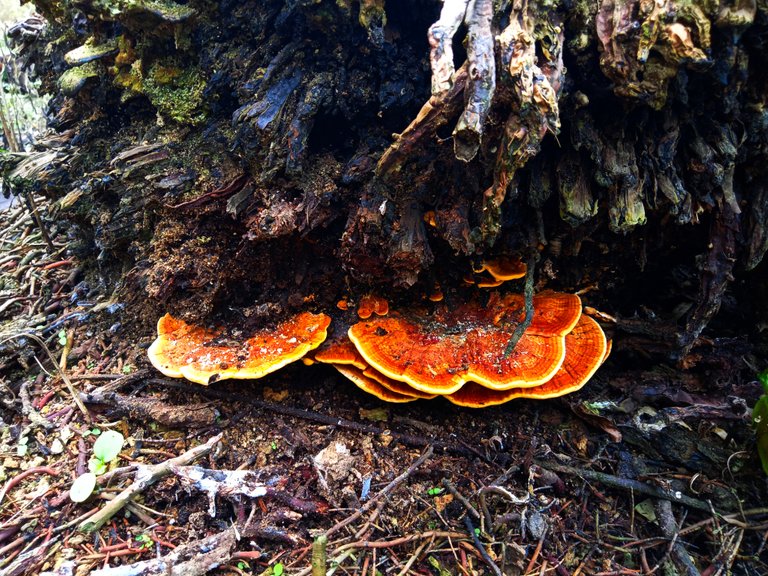 ---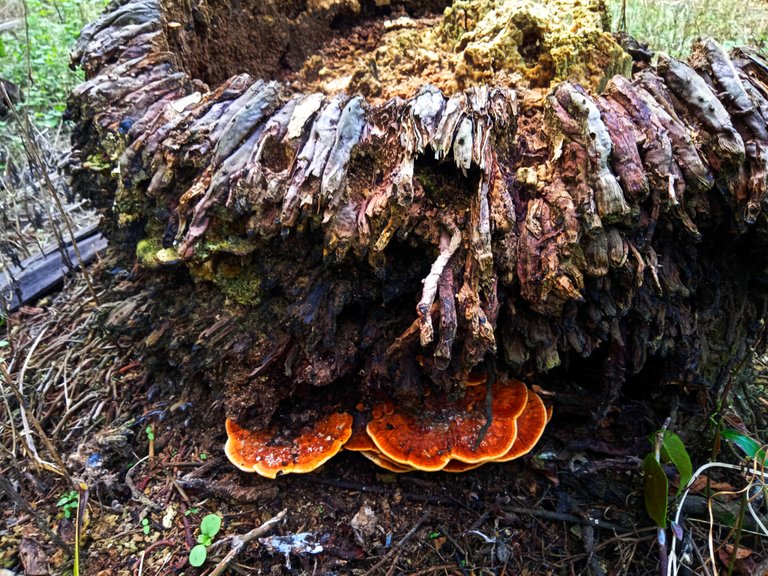 ---
those are some mushrooms that I got and I share with you all.
As a newcomer here, I really hope for guidance, advice, criticism, input and knowledge from all of you.
family greetings from me
---