This is My contribution to #FungiFriday by @ewkaw
In the hills far away. In a hilly areca garden I found two mushrooms of the same color, red. But of different species.
If I'm not mistaken some of the photos that I have shown below are mycena Mycena mushrooms.
This fungus grows on the petals or wet areca nut leaves and breeds there.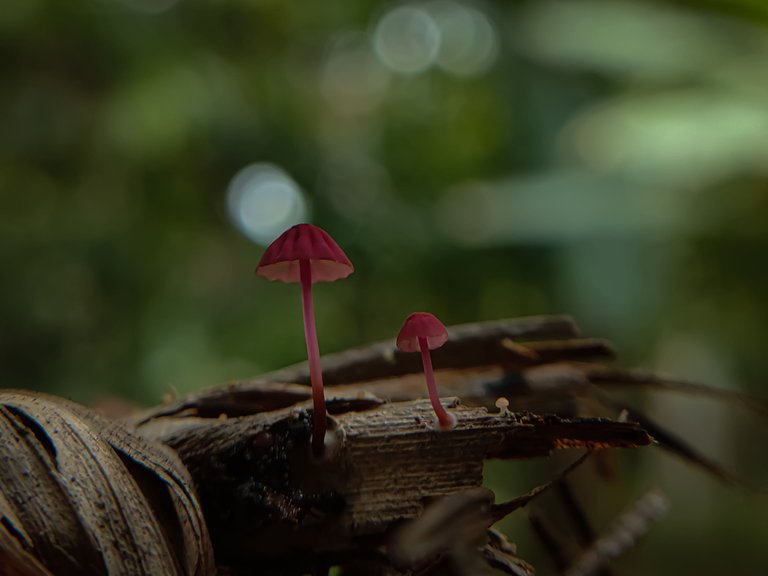 Look at the photo above, there is a cute little one who is white and yellow on the side.
The little one is like a baby who is still pure white.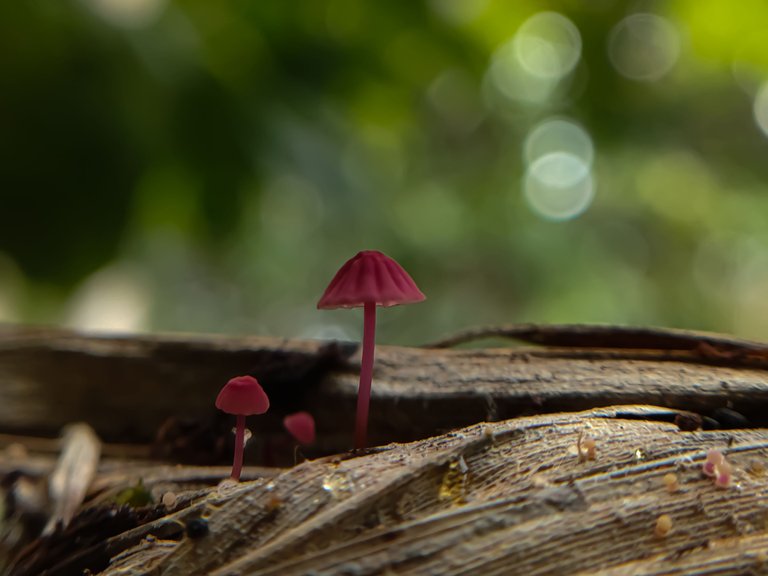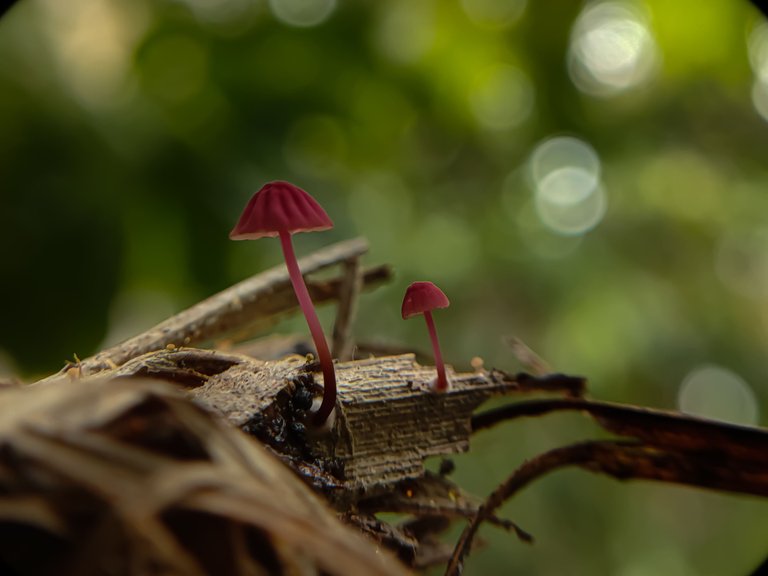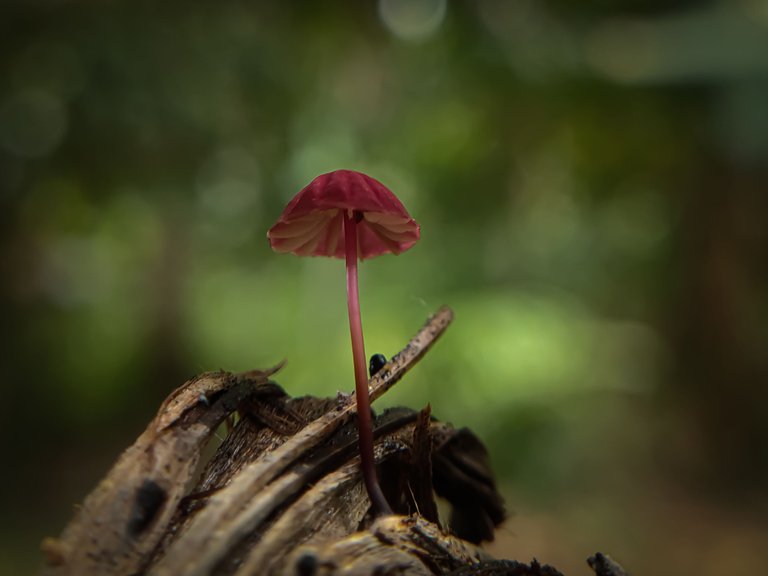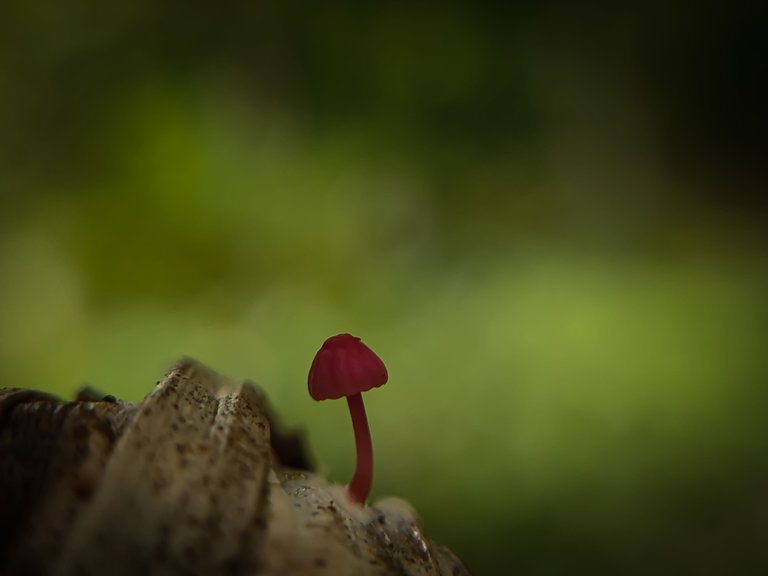 One more species is still on the same hill I got. I'm guessing they're from the slime mushroom family.
This mushroom has the scientific name Lycogala epidendrum. This round mushroom that looks like grapes grows on rotten and wet tree branches. And Here are some photos: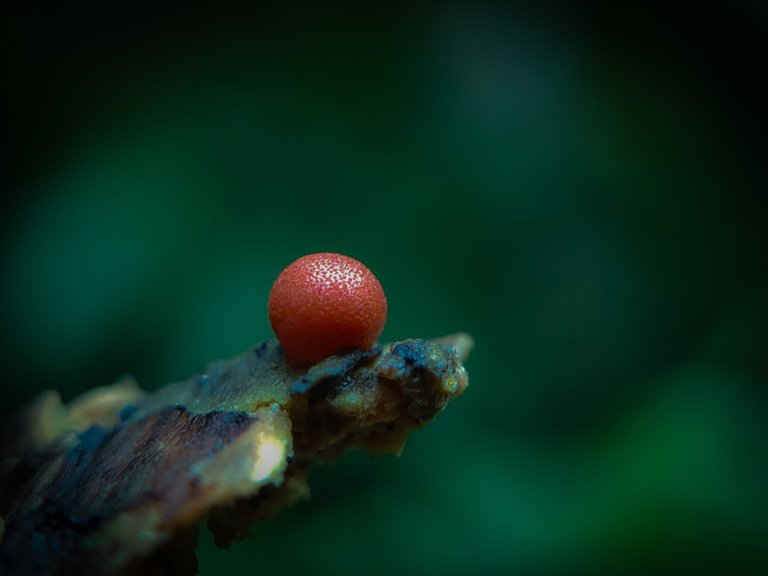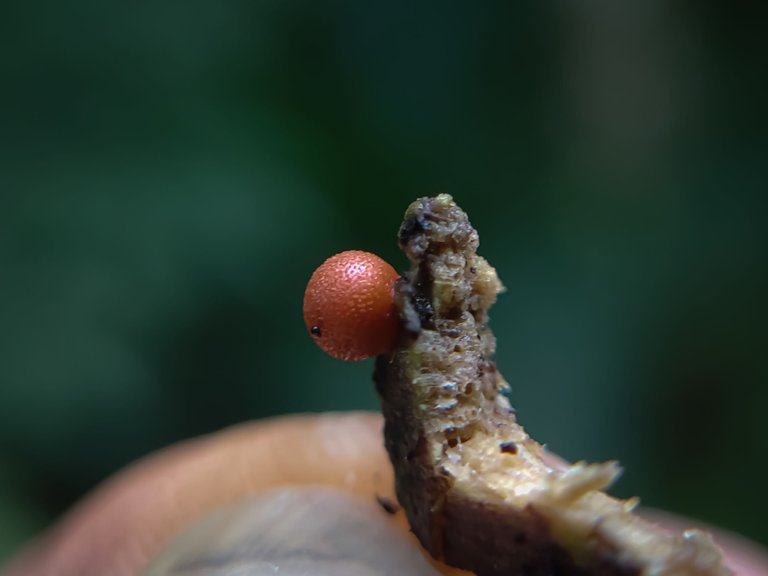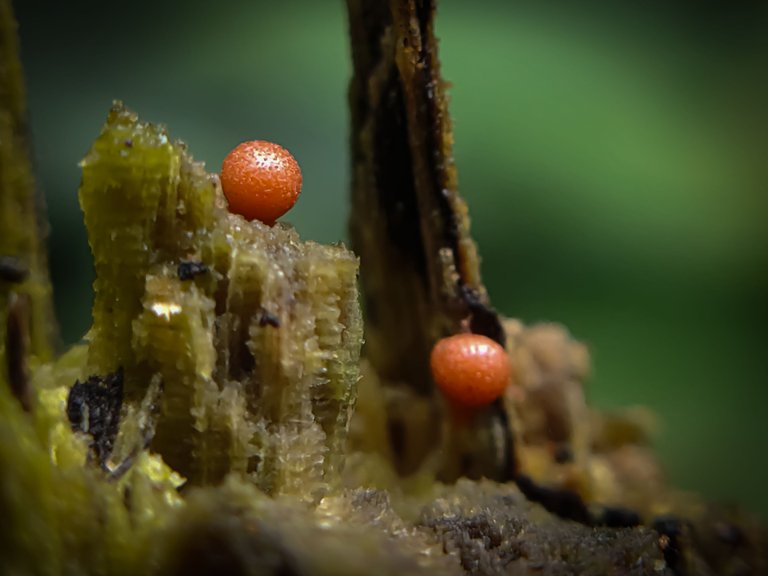 | Camera | Oppo Reno6 + Macro Lens |
| --- | --- |
| Category | Mushrooms Photography |
| Location | Aceh, Indonesia |