Fungi Friday: Some of the mushrooms I've shot in recent days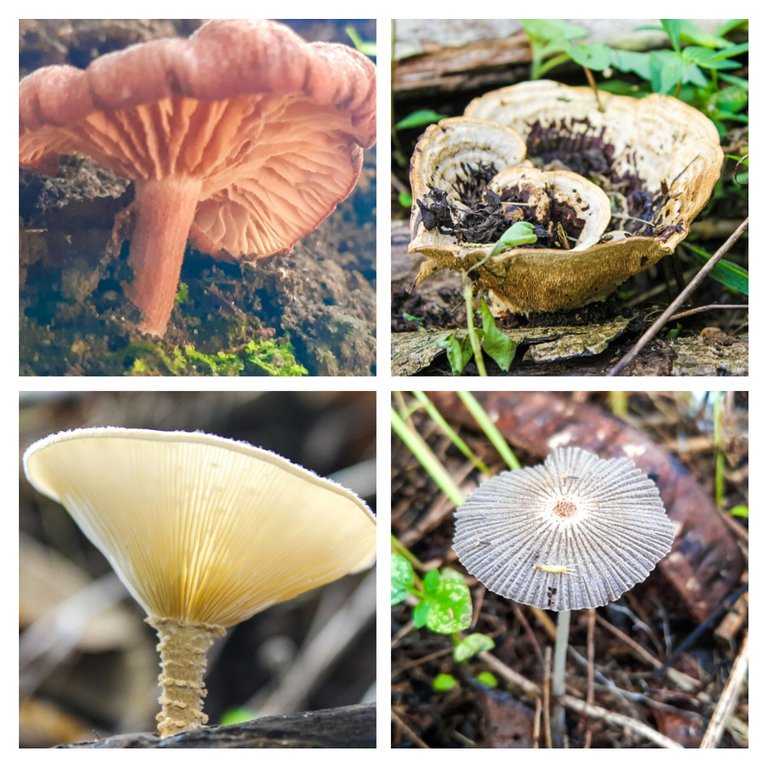 hallo #fungifriday
It was great to meet again in this special finger, in the back of this I found several types of mushrooms in my hunt, all these types of mushrooms I found in several different places.
When I look and I notice about the very hot weather, it is difficult for me to find mushrooms.
Almost all the places I visit on average start to dry out.
Fortunately for me, I am currently living for a while in the mountainous area.
There are still many dense forests and several rivers here.
Even though it has entered the dry season, in this area, there are still places that are slightly humid.
Although I have to explore some forests around where I live.
Of course, I will try my best to get some types of mushrooms, because I want to share the mushrooms that I have encountered in specifically for #fungifriday.
who doesn't miss this community, I started entering at the beginning of the first Sunday I find it hard to think about Friday following the types of mushrooms that I have to show to in this #fungifriday community.
because I've seen so many different types of mushrooms posted every Friday by photographers all over the world.
I still want to show some of my findings, although I still have a lot to learn about some of the shortcomings that I still learn in shooting and the quality of my images.
But I remain grateful to the @ewkaw who accepted me in the community #fungifriday so far I have been able to give some mushrooms in this community.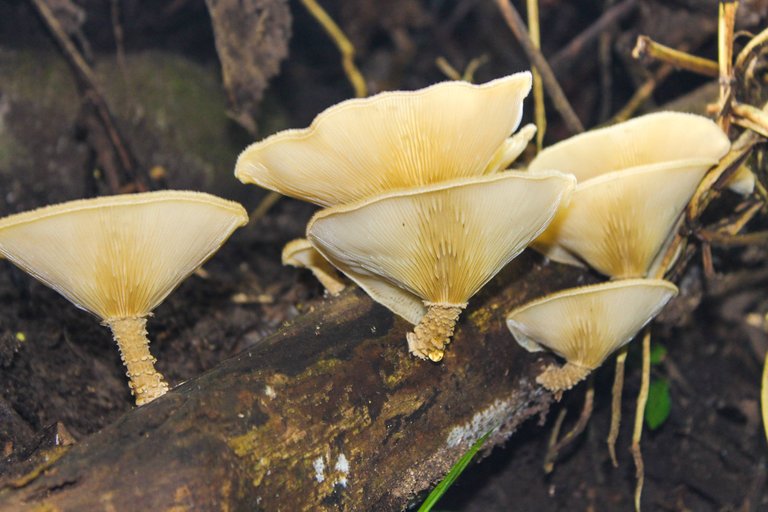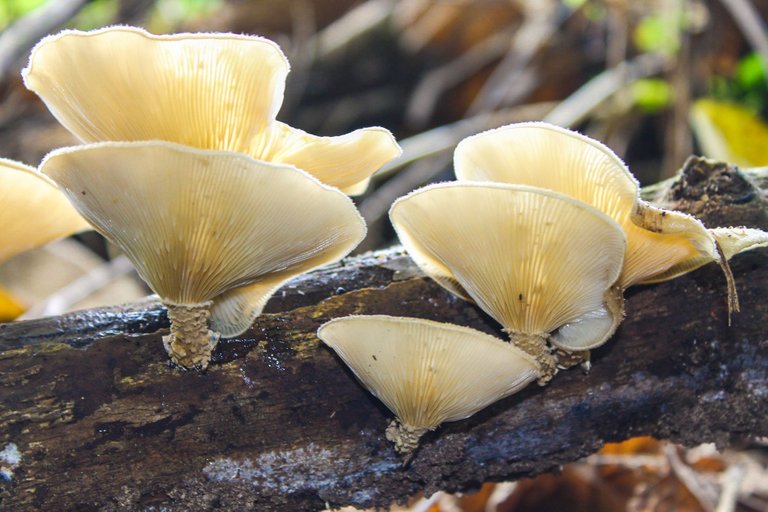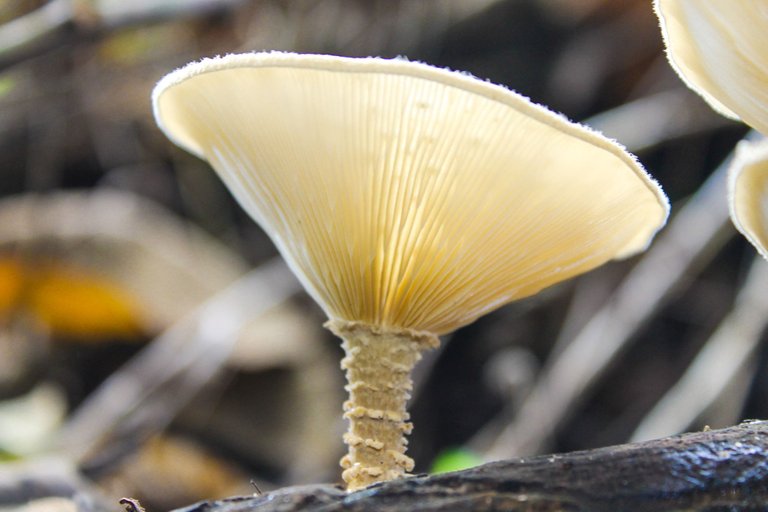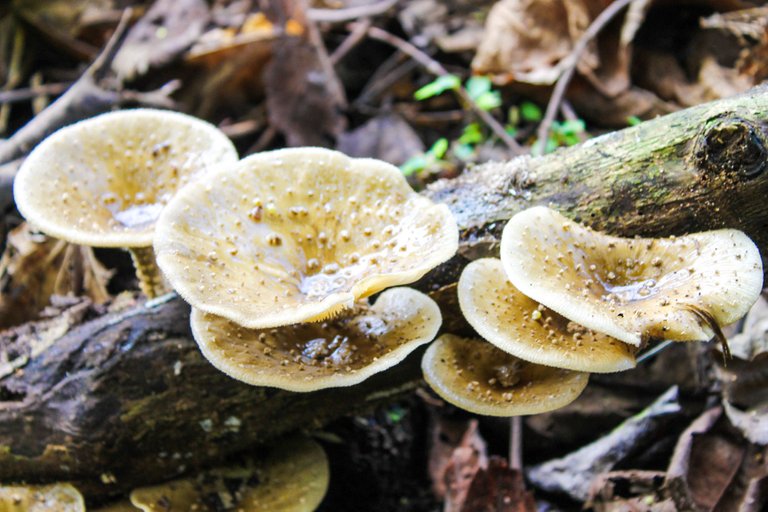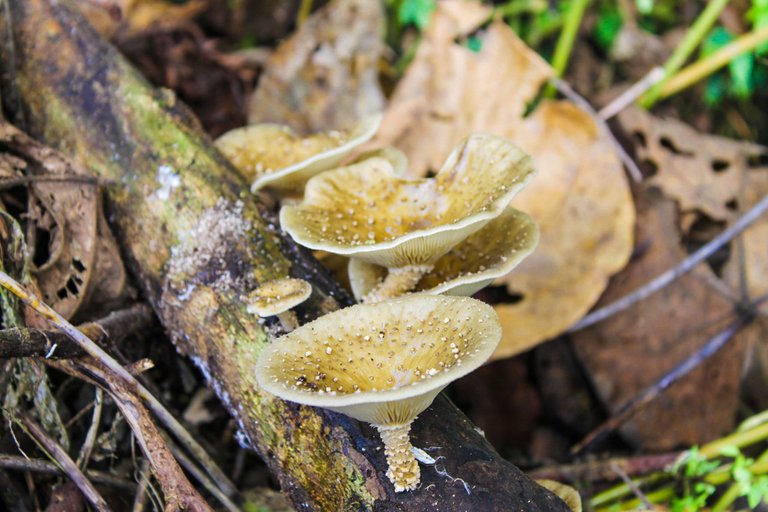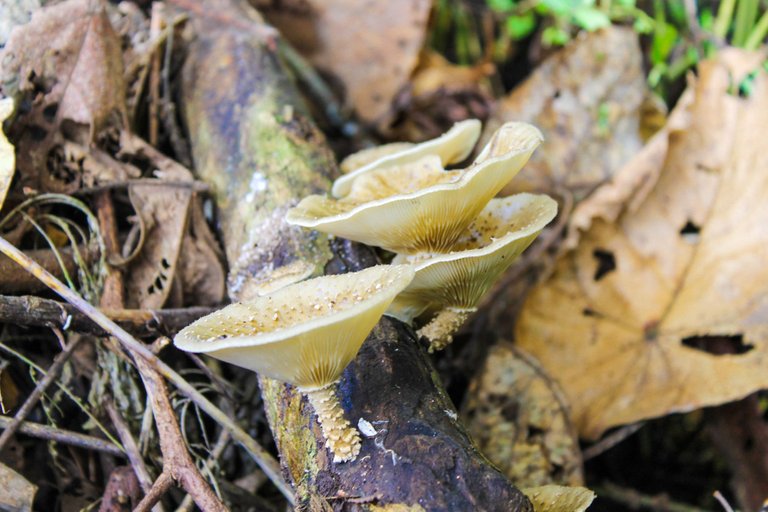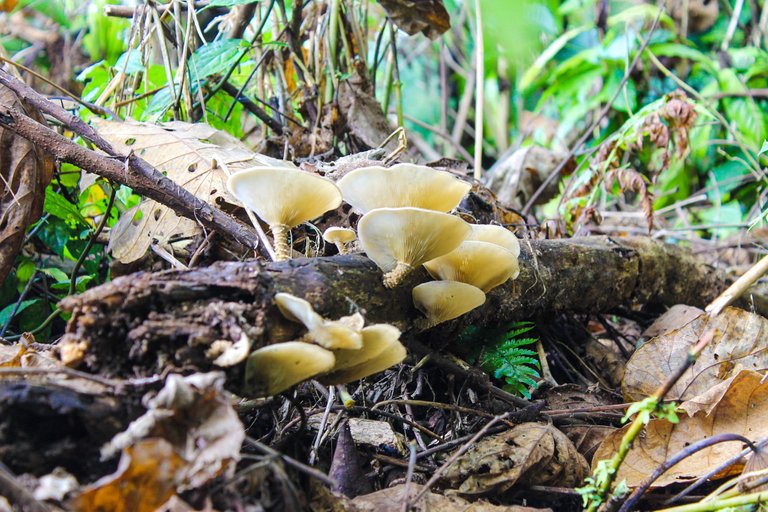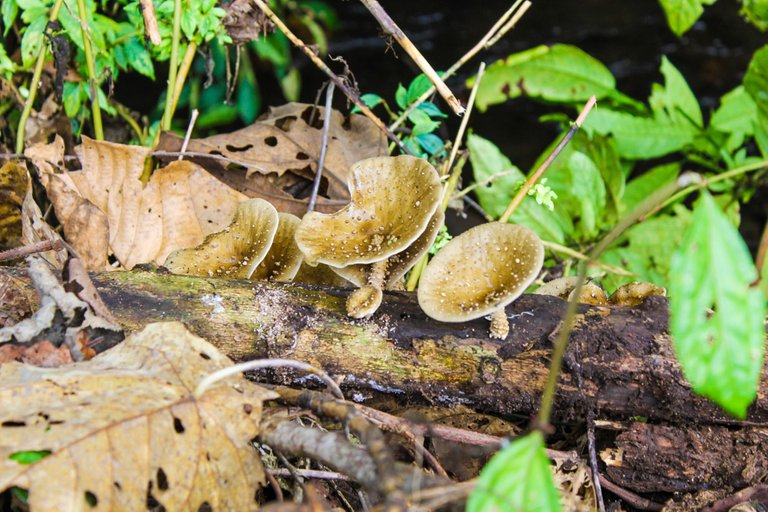 As for the first mushroom I found, when it was near noon, I traced one of the rivers around my current residence, I noticed that usually on the banks of the river there are usually places that are still damp and wet, sometimes there are some pieces of trees that have been weathered and rotted, and there are many more fallen and fallen leaves that accumulate on the grass on the edge of this river.
So far I saw that there was a kind of mushroom growing on the rotten tree and I was very slow to touch a piece of wood that was overgrown with this mushroom.
With me finding this type of mushroom I became excited again to look for several other types of mushrooms around this river.
I shot this type of mushroom with several different angles.
I took great care to lift the wood slowly so that I could shoot at the body part of this beautiful mushroom.
The gills of this mushroom really stole my attention, because the gills are so clean and beautiful.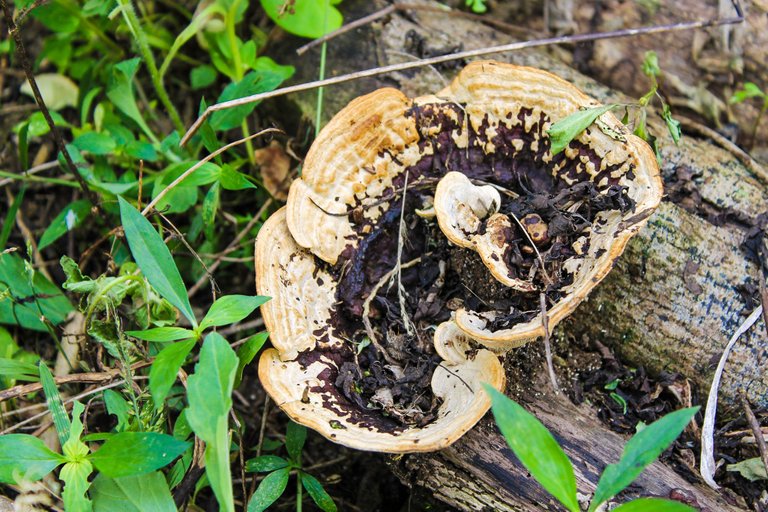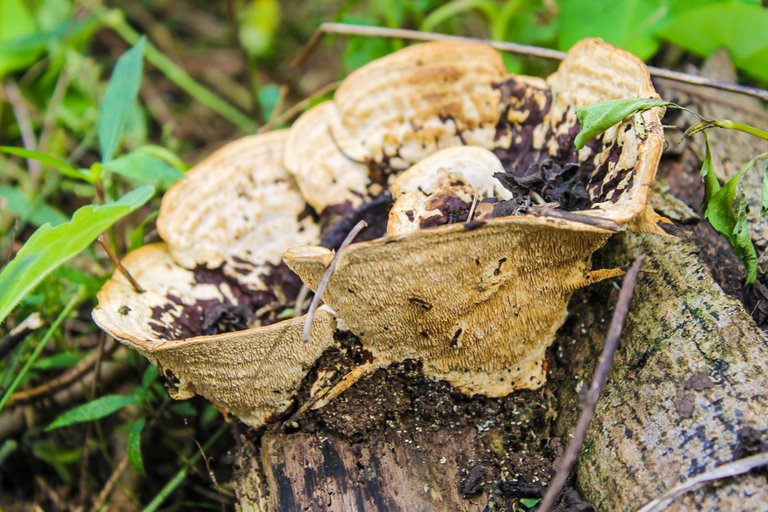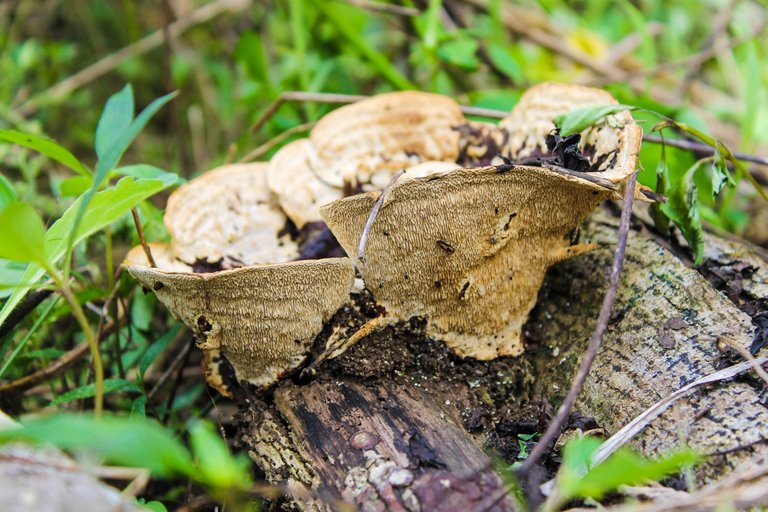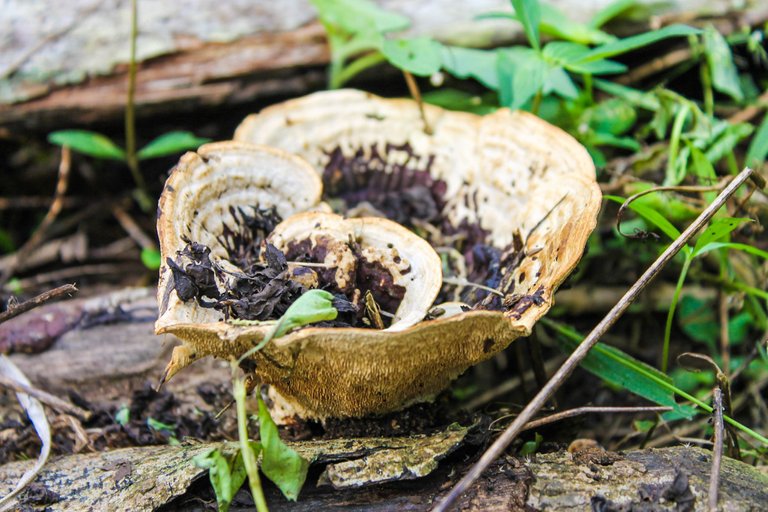 In the area where I currently live many people take care of their gardens by planting coffee trees, there are several coffee tree fields under which are still humid, usually coffee trees beside which there are still forests that have not been cleaned by the fields.
Tampa thought long I started walking about 2 km to get to the place of this coffee field, the scenery around the coffee plantation that I crossed completed the journey and did not make me bored, after a few minutes I walked, finally I monitored under some coffee trees that were still damp near my current location, There was a tree that had been cut down for a long time and was lying on the side of the road that I passed, on top of this tree I saw a mushroom in the shape of a
bowl, as I know this mushroom is a type of hard mushroom that can survive longer than some other types of mushrooms.
This hard fungus, as far as I know, the shape is not like this, it may be a bit widened and large.
I understand less about this type of mushroom.
But I like them, even though the dry season arrives, they are always there when we need them, after I finish taking some pictures of these mushrooms, I again place the wood that is overgrown with these mushrooms farther away from sunlight, so that they look fresher.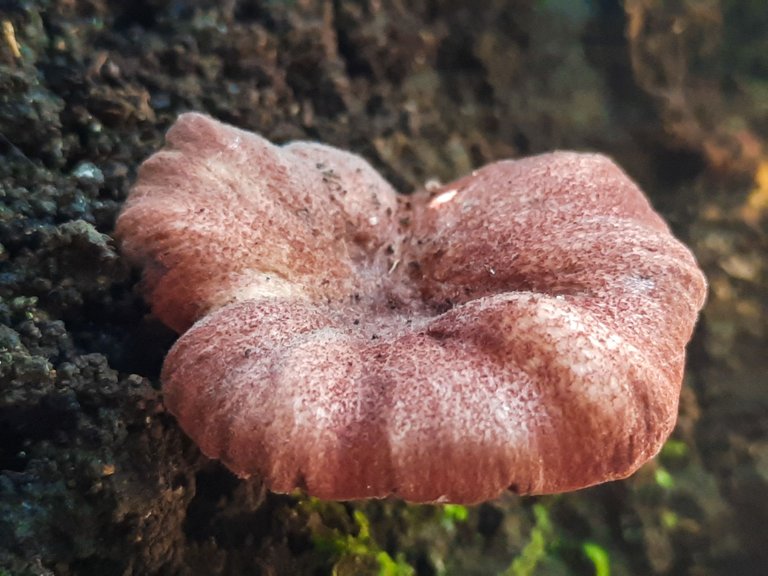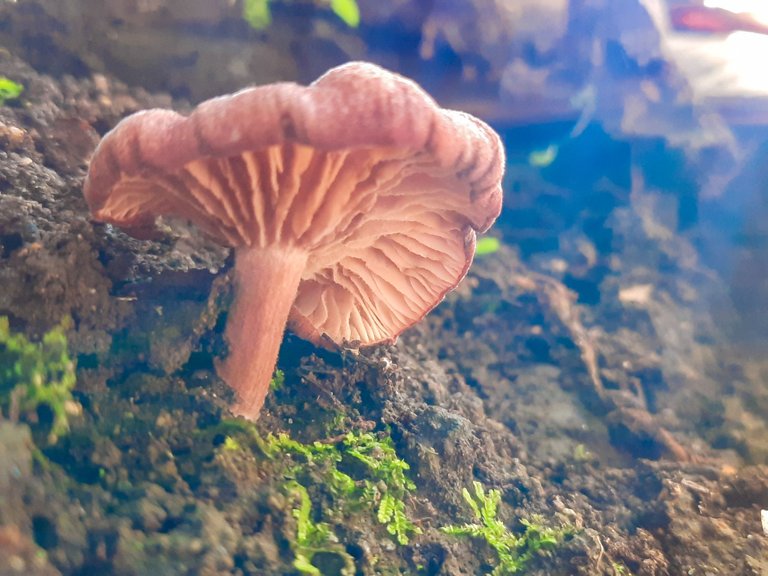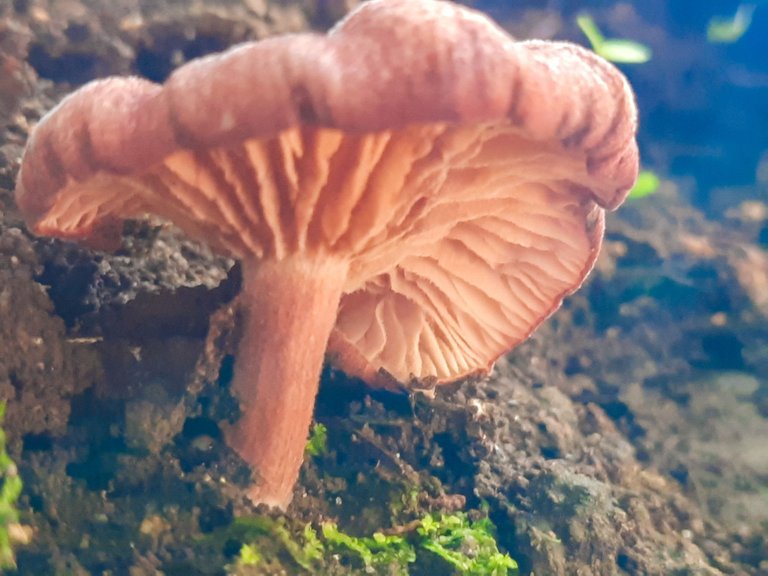 This is what I have very difficult to take pictures of mushrooms, grow and multiply on the edge of a cliff, I was confused to shoot mushroom mushrooms, because there is no good place for me to stand, if I have to stand on the edge of the cliff a big risk haunts me, I dare myself to go down slowly on the edge of the cutting, just a little wrong step I could have taken a deep abyss, That's why this mushroom picture is a little less focused on the subject I took, my hands are shaking a little when I hold the cellphone I carry, because there is no place for me to hold.
I'm sorry for this 🙏🙏 one mushroom, I have tried in such a way to get maximum results, but this time I failed, even though the mushroom is very beautiful.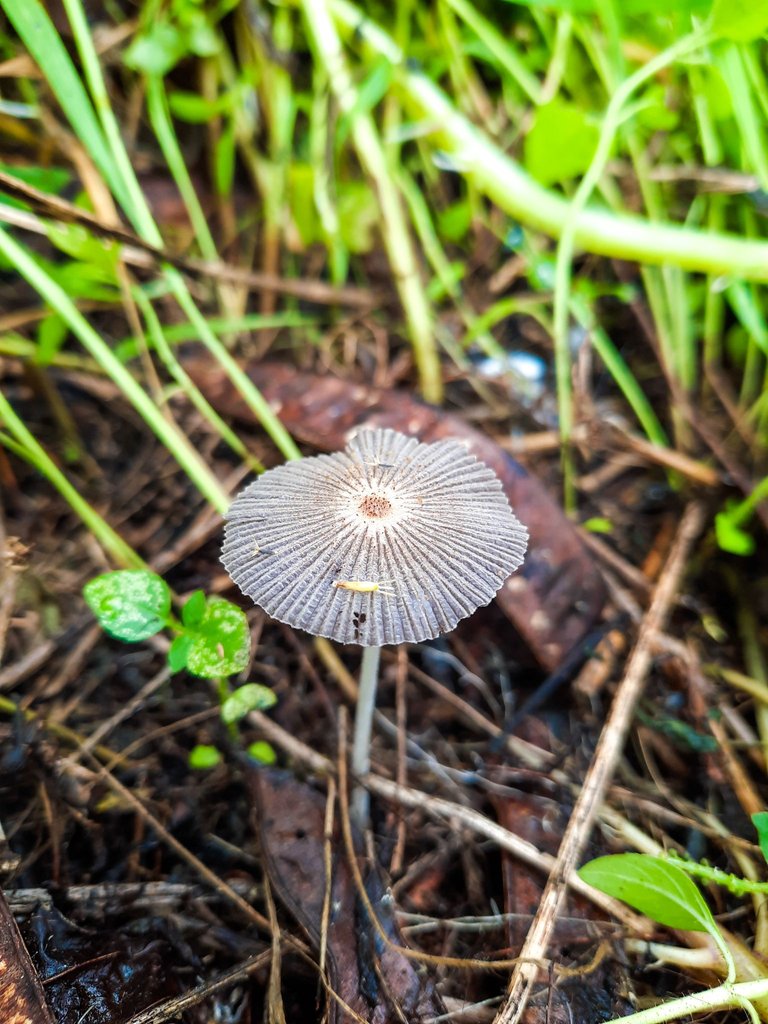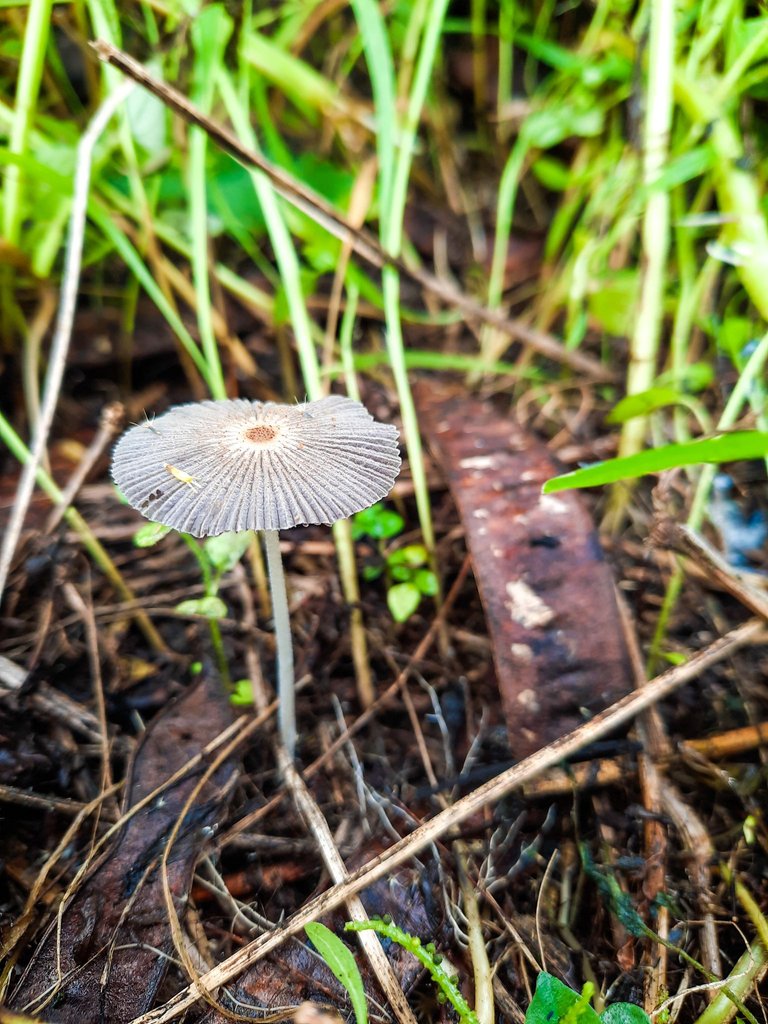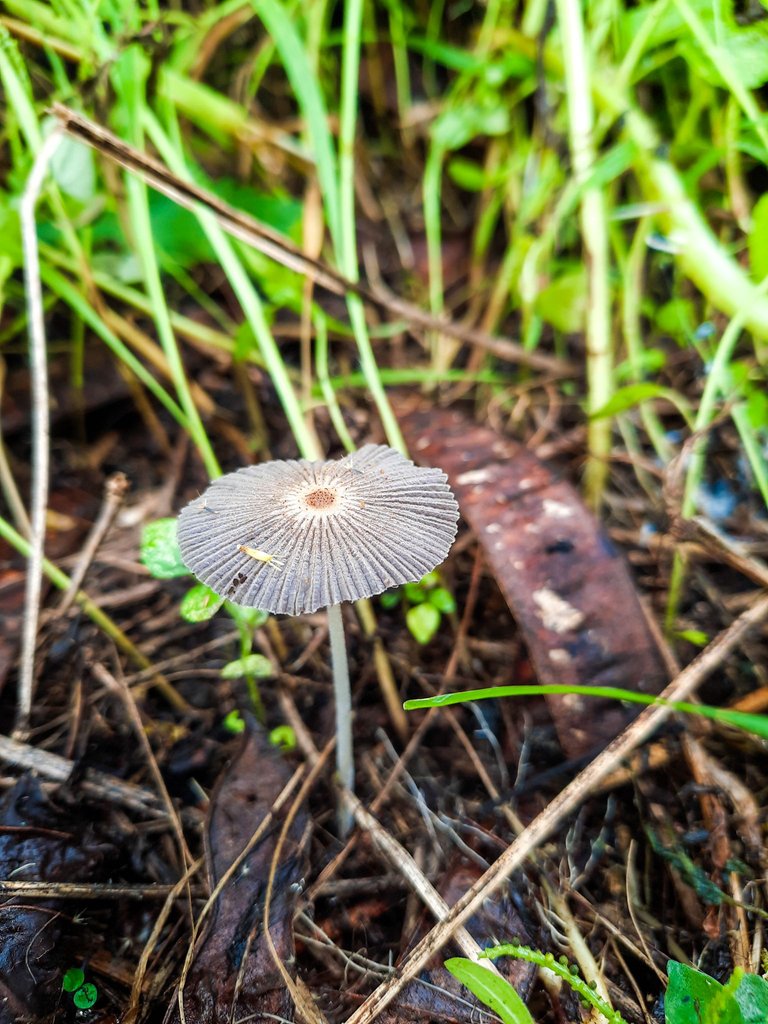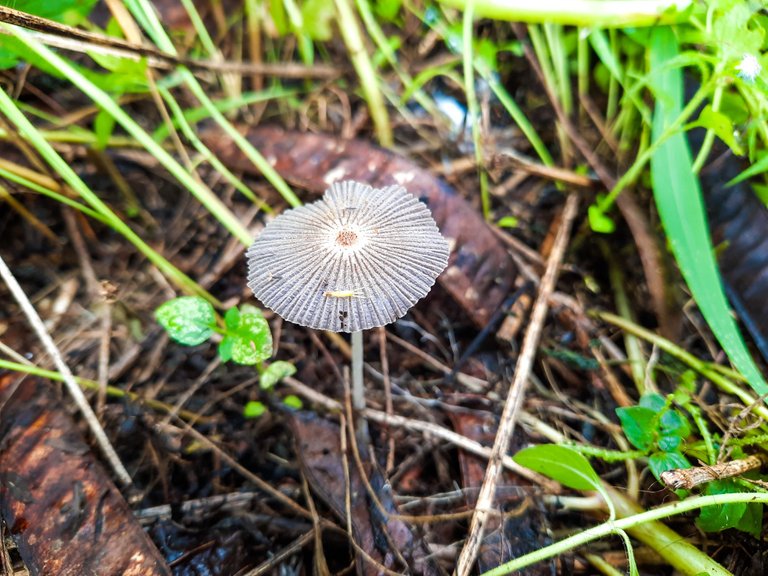 For the cover this time I show one type of this mushroom, maybe they can grow anywhere and anytime the important thing is that there is a little moisture.
Usually what I often encounter these mushrooms often grow on weathered wood, and this time I saw them growing in a field around my current neighborhood.
Lack of this type of fungus they can not survive for several weeks, they only live in a few hours, even if this mushroom is not exposed to sunlight.
This is my contribution today to the #fungifriday made by @ewkaw
thank you for reading, hopefully friends can be entertained, see you again on Friday next week.
greetings from me @furkanmamplam
---
---