The third Friday in May, at this Friday meeting I will share some macro photos of mushrooms that I took a few days ago, namely on Tuesday May 16, 2023 to be precise. The mushroom that I shared this time is called Polyporus Arcularius or also called under the name Lentinus Arcularius, and on Wikipedia it is also mentioned that another name for this mushroom is Spring Polypore.
To find out the name of the mushroom that I shared, I saw it on the Google Lens feature, and then I tried to read on Wikipedia about some information about this mushroom that was there, now that's where I was able to find another name for the mushroom that I shared this Friday. And to find out the mushroom that I'm sharing this time, you can also see or mark this mushroom in its shape and pores, the pores that are typical of this mushroom are art which makes it look beautiful and I like to take macro photos of these objects.
There, on Wikipedia, it is also explained that the color of this mushroom is pale brown to dark brown, but it is not written there that this mushroom is yellow, but I think some of these mushrooms are like yellow, and this also looks very clear like the mushrooms I shared on this friday, and this time I am absolutely sure of the name I chose, namely this mushroom called Polyporus Arcularius / Lentinus Arcularius / Spring Polypore.
So, friends, let's take a look at some of the pictures that I will share with all of my friends, Because I really like the pores of the mushrooms that I share, I will share photos in an order that shows the pores of the mushrooms. I hope you enjoy them :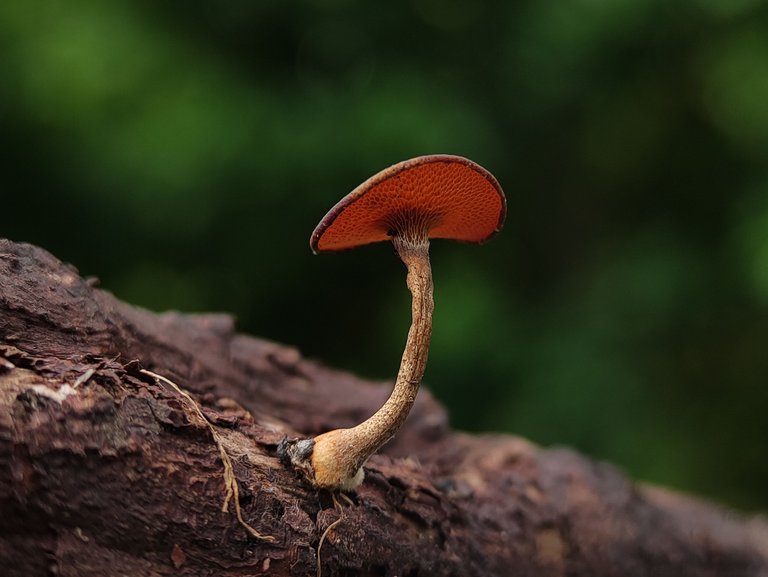 ---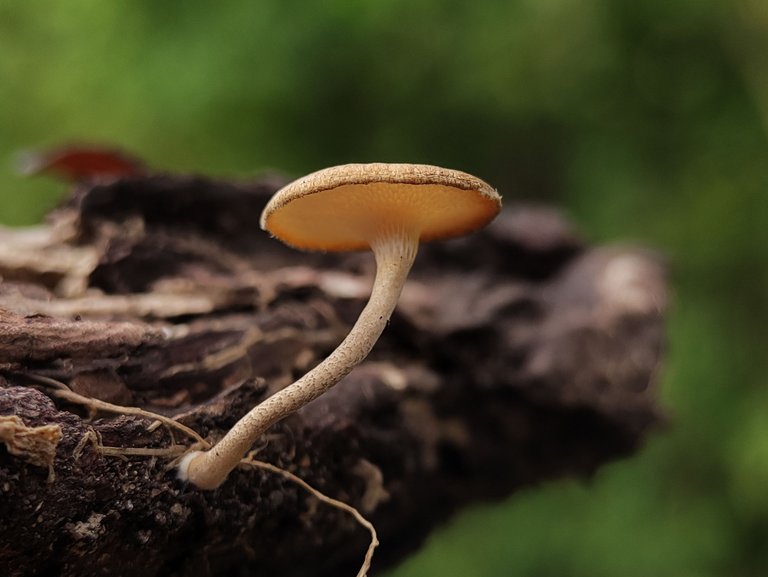 ---
---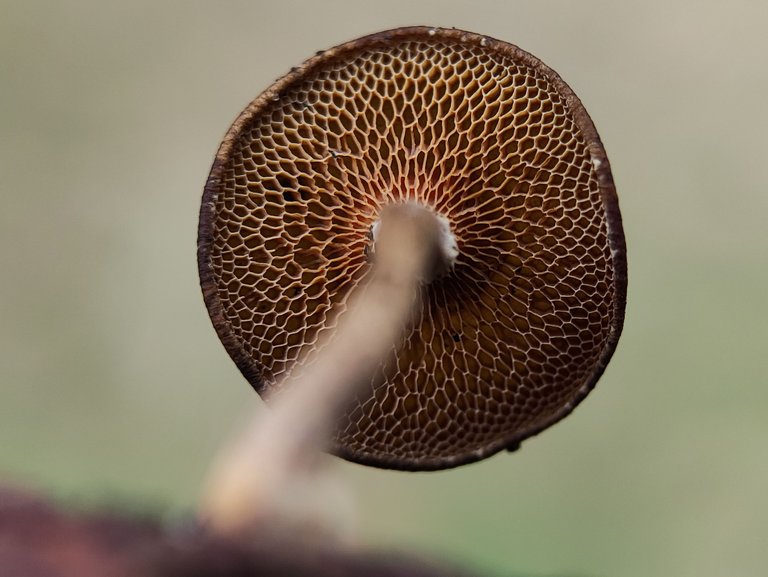 ---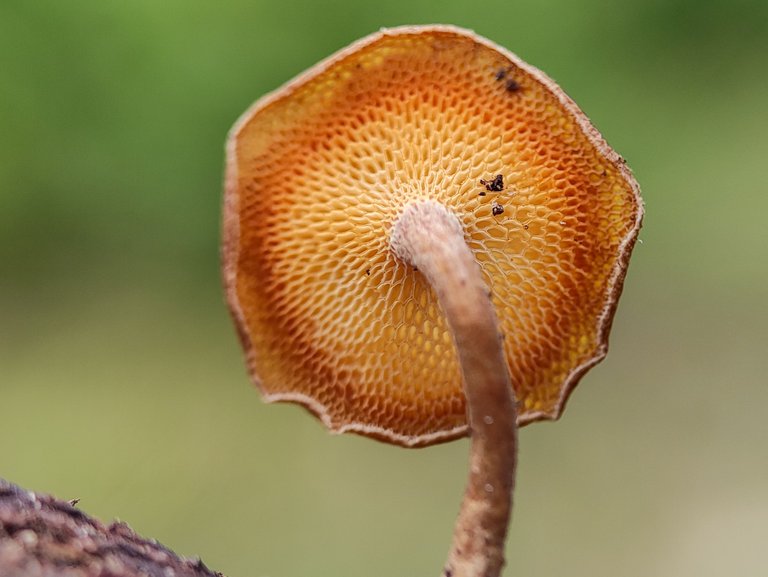 ---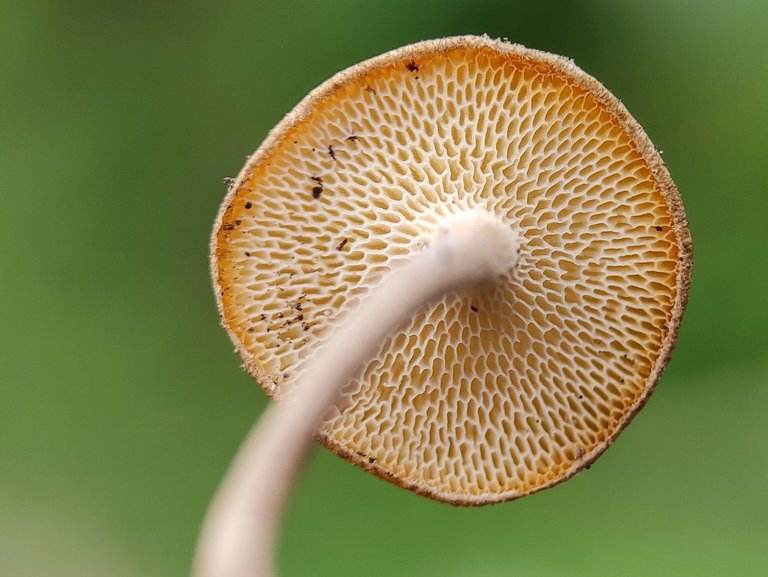 ---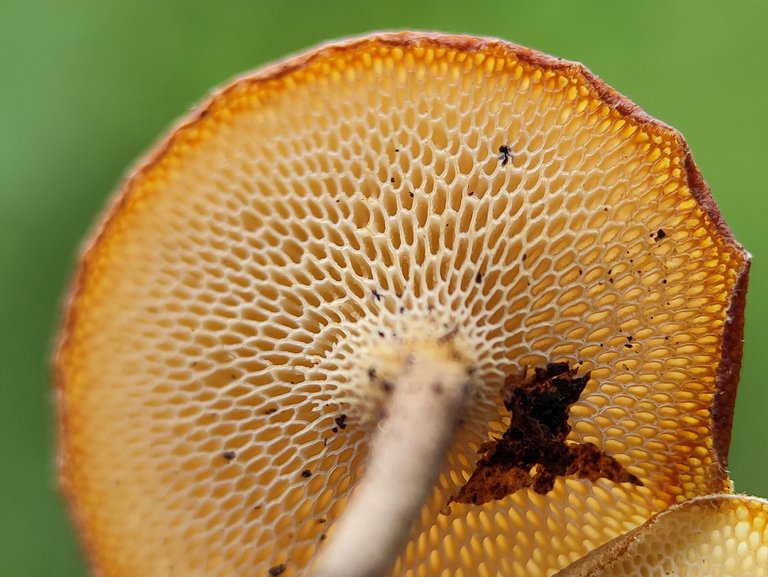 ---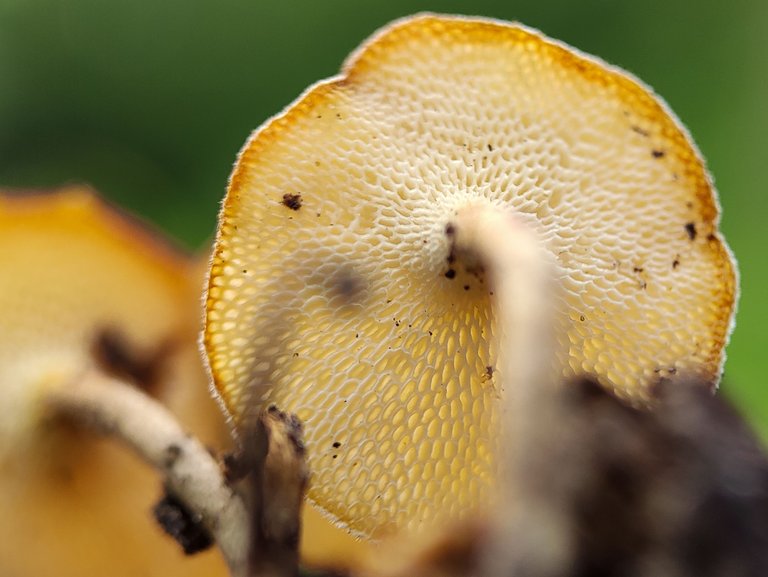 ---
The following are some mushroom photos I took when he was not alone :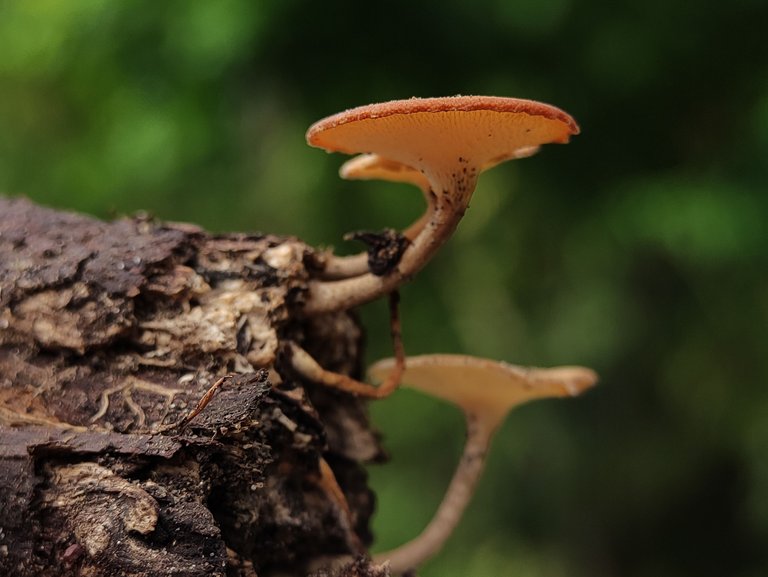 ---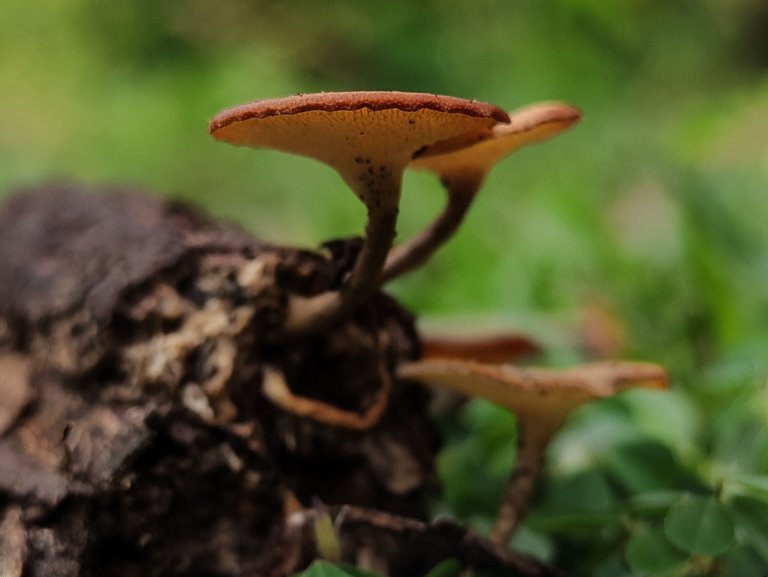 ---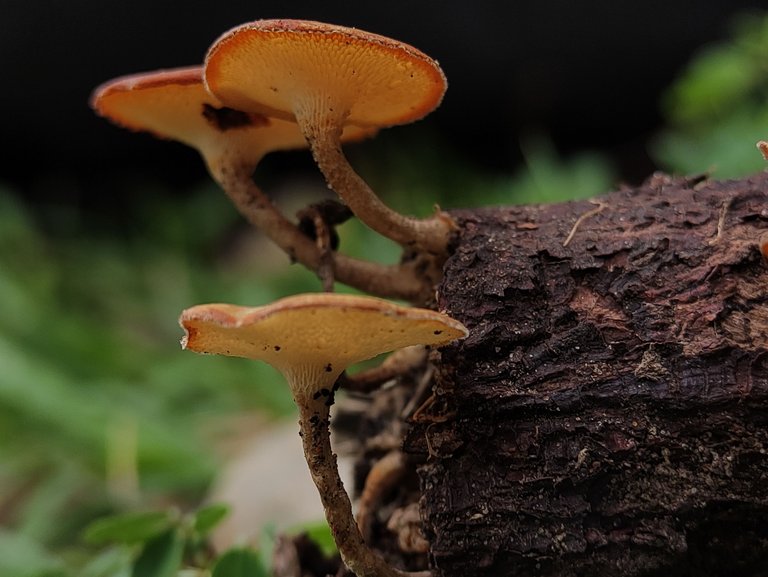 ---
I also tried to take this photo with some grass as a blurred foreground and tried to focus on the main object which is the mushroom Polyporus arcularius :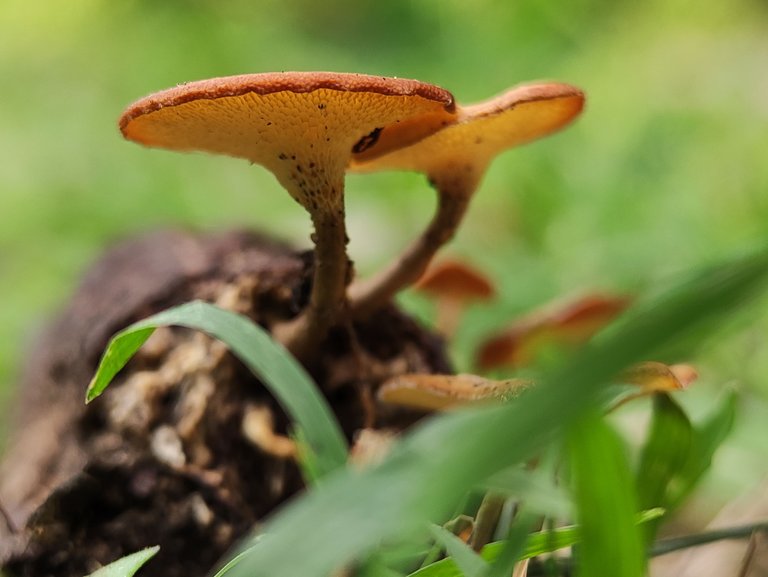 ---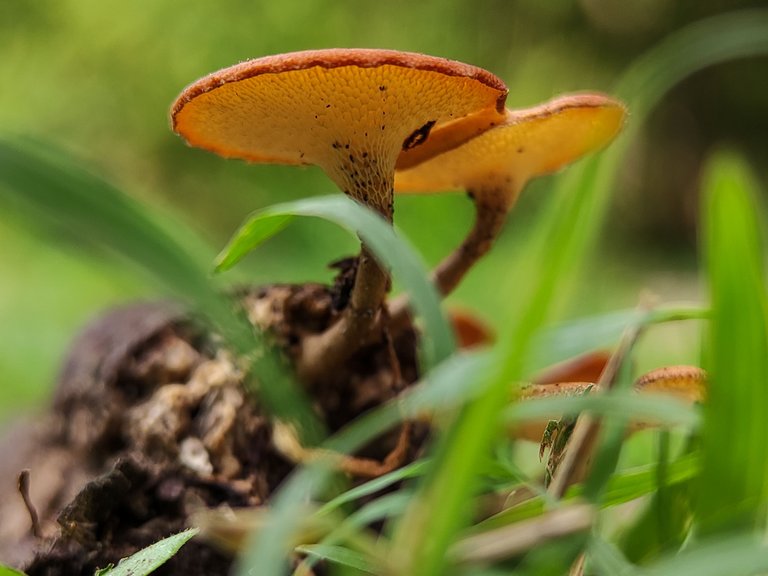 ---
---
You can see the top of the mushroom that I share in the 4 photos below: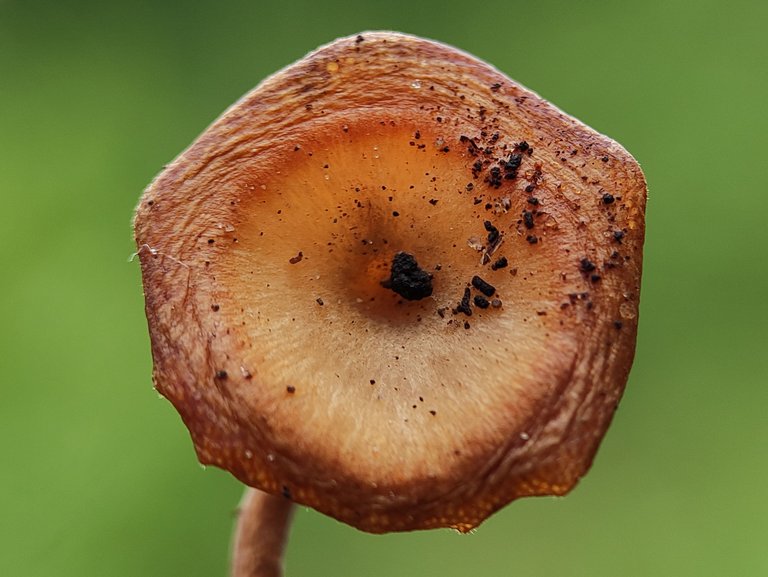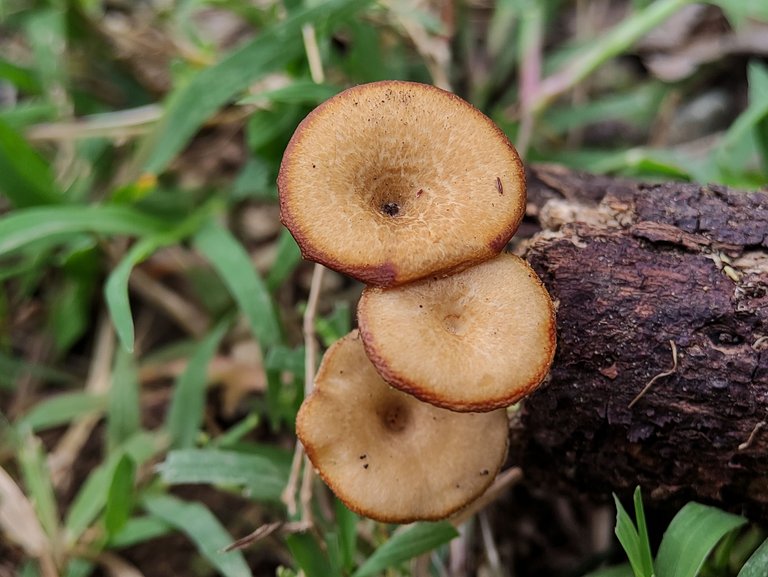 ---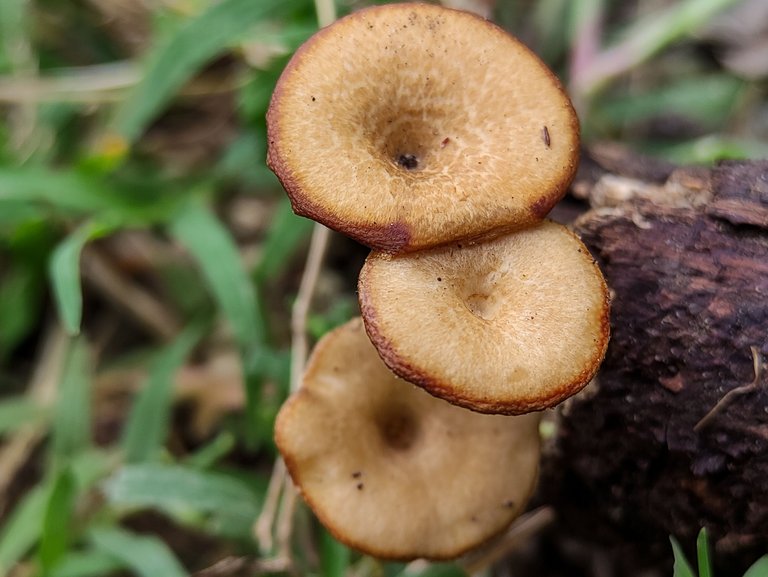 ---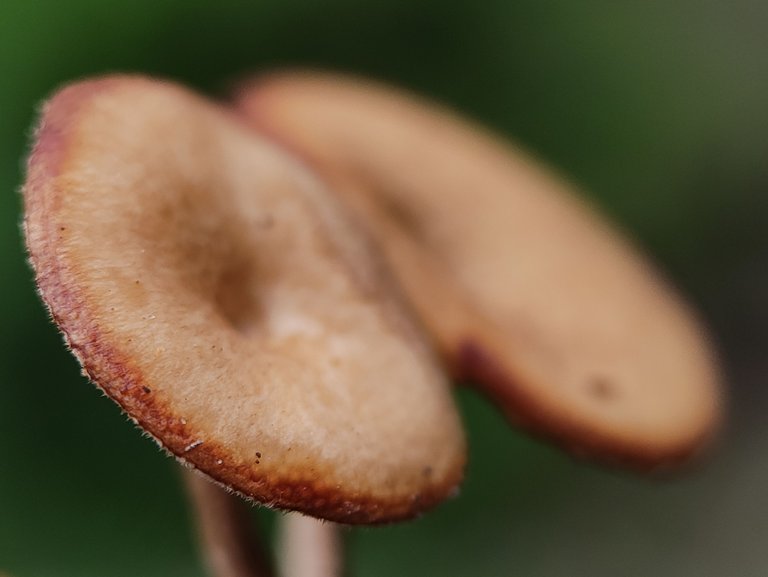 ---
Lastly is a picture when I put this mushroom on my left palm: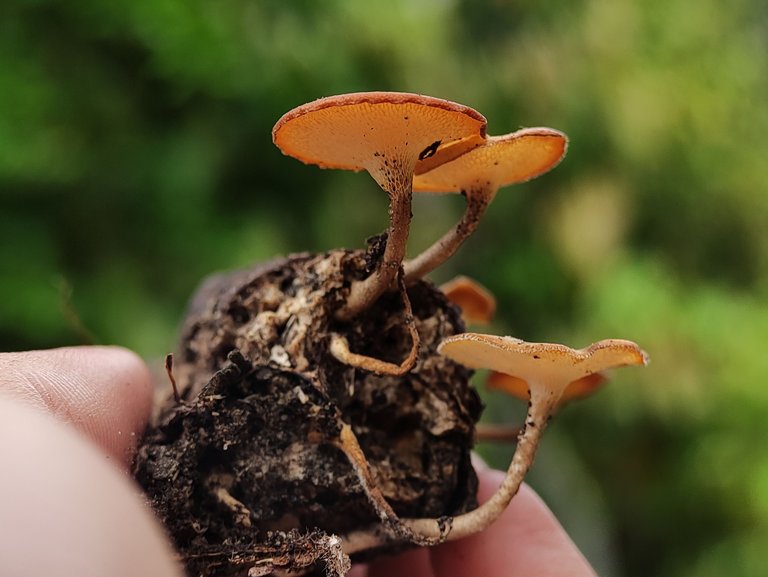 ---
Okay All friends, that's all I can say on this Friday, I hope you enjoy my mushroom photos, and as usual don't forget to smile today and every day :)
"This is my contribution to FungiFriday by @ewkaw"