Hello mushroom lovers, it doesn't realize that we are already faced with Friday again, on this occasion I will share some mushroom photos that I took in the forest not far from where I live, the mushroom photos that I share this time are orange and slightly yellowish in color. I found this mushroom when it was growing on the ground, and then I started looking for some objects that could be paired with this mushroom so that when I took a photo it would look more aesthetic.
When I tried to find the name of this mushroom using Google Lens, there I found the name of the mushroom that I will share, the name of the mushroom that I will share is "Mycena Leaiana", if friends know the name of the mushroom that I shared this time, friends can mention it by writing the name of the mushroom in the comments column on my post this time.
When I looked at Wikipedia, a mushroom with the name Mycena Leaiana tends to grow in groups, from that I said that I doubted the name I chose, but I think this name is more suitable for the type that I shared this Friday, because from the shape and color it looks exactly the same, only I found it wasn't in a large group. Here below are some photos of a mushroom called Mycena Leaiana which I will share on this occasion, hope you enjoy it:
---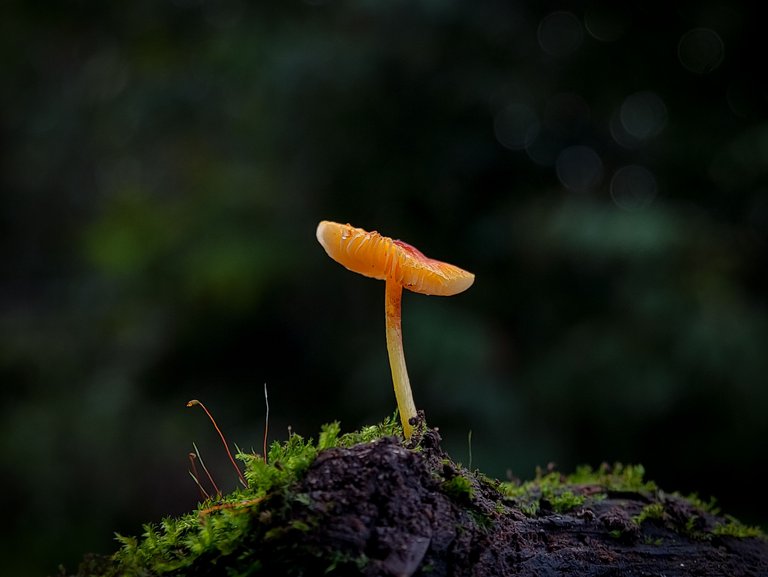 ---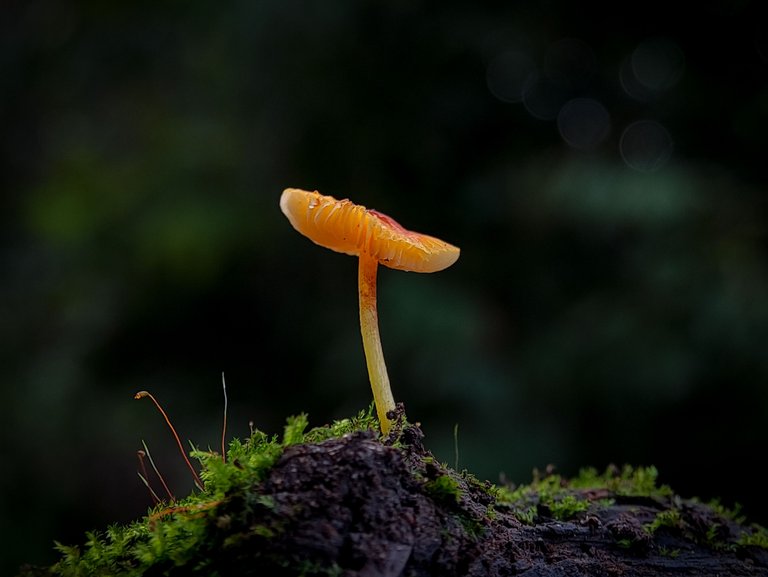 ---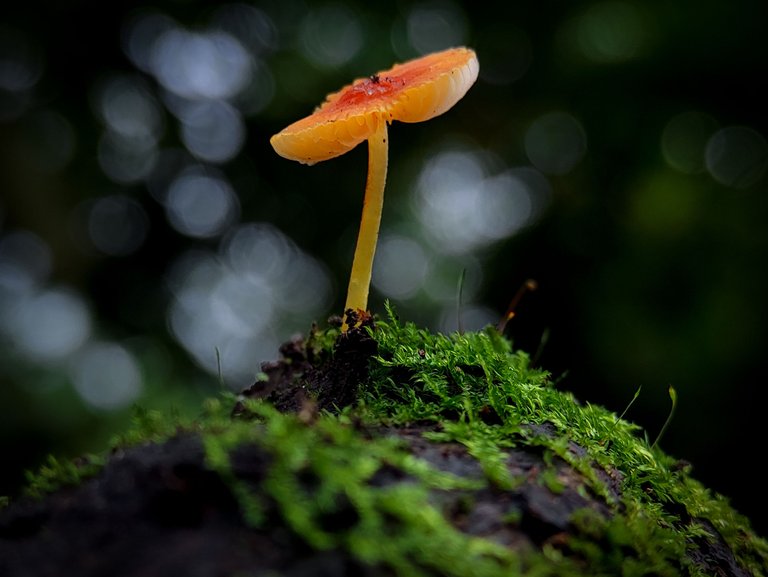 ---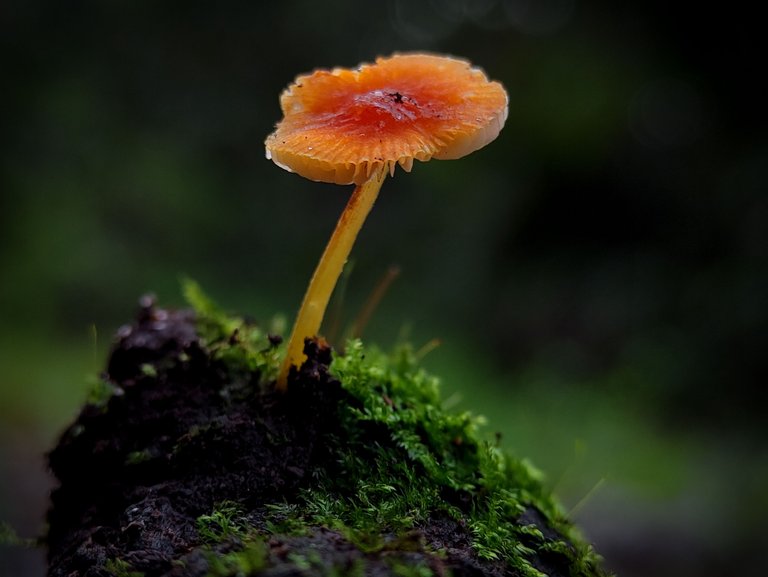 ---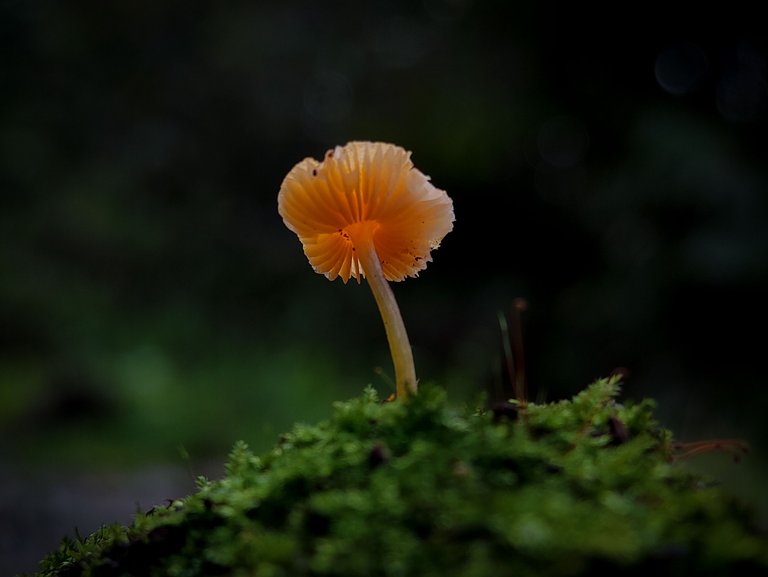 ---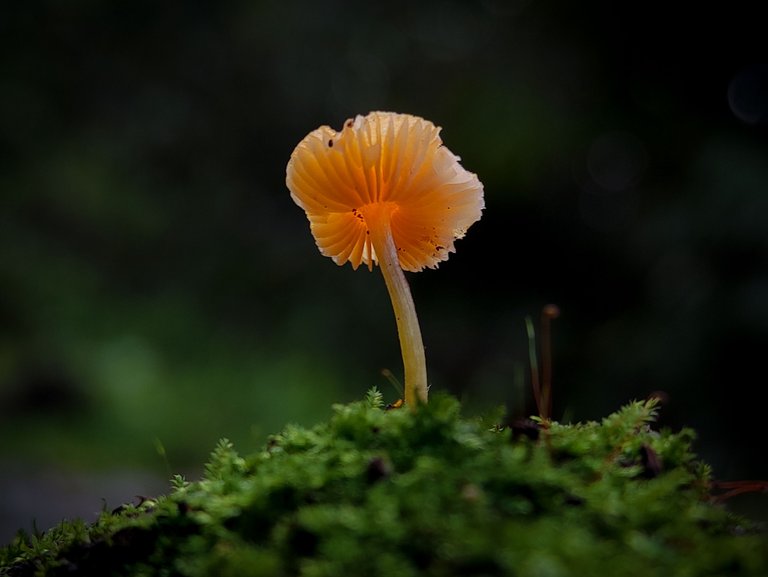 ---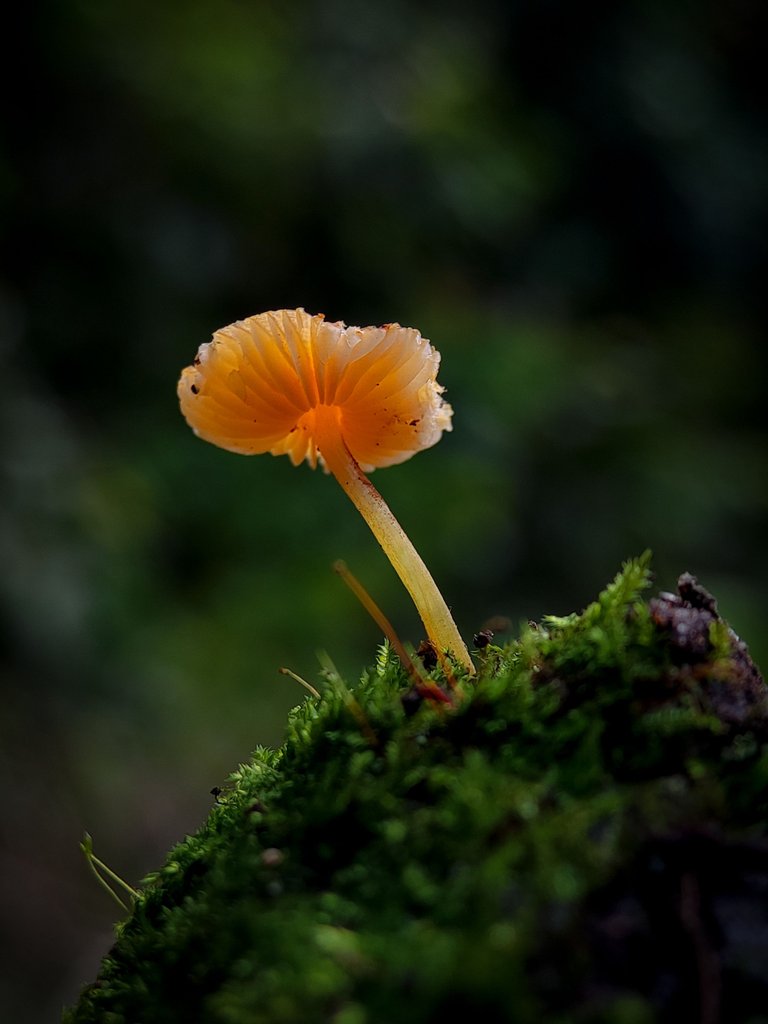 ---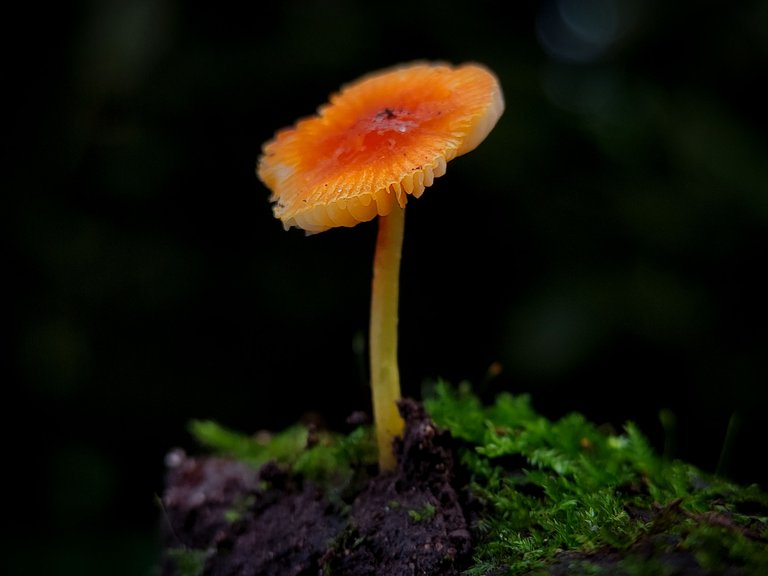 ---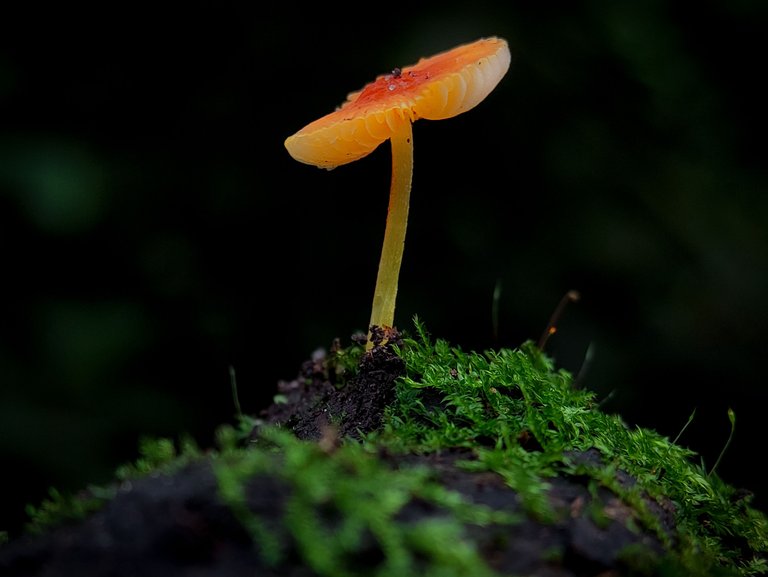 ---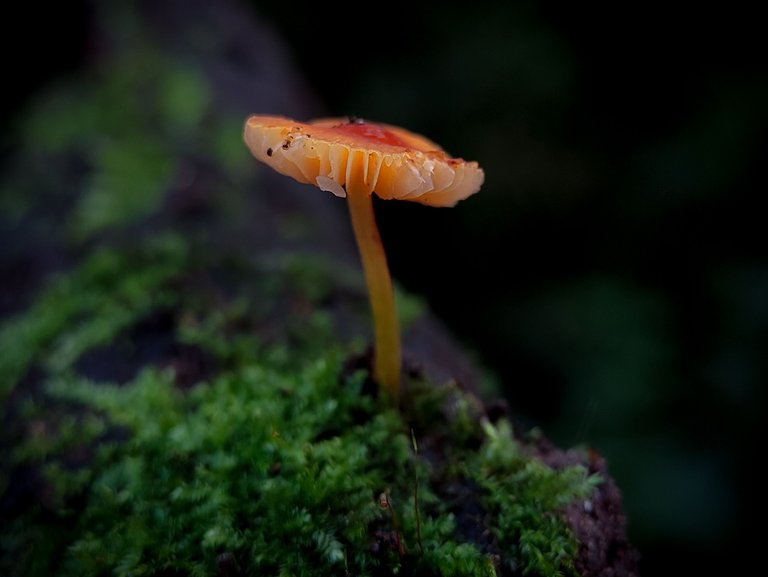 ---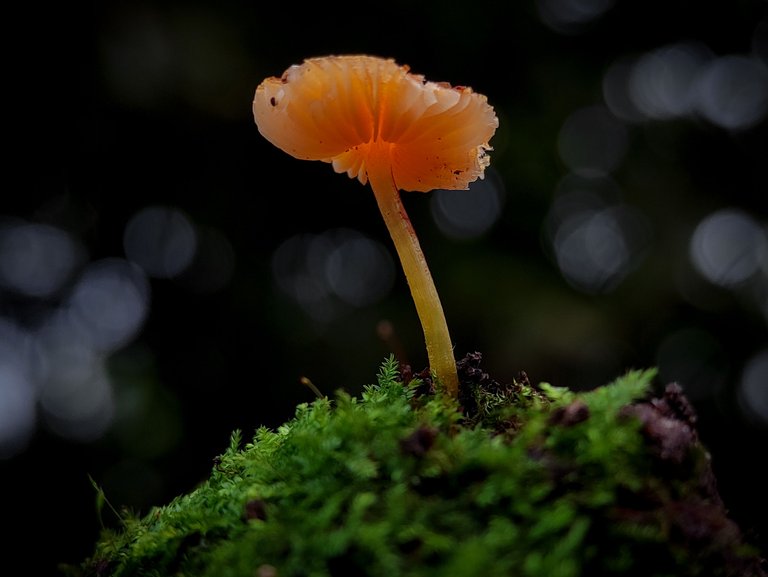 ---
Besides that, I also shot some photos of this mushroom by looking for a dark background, you can see it in the photo below: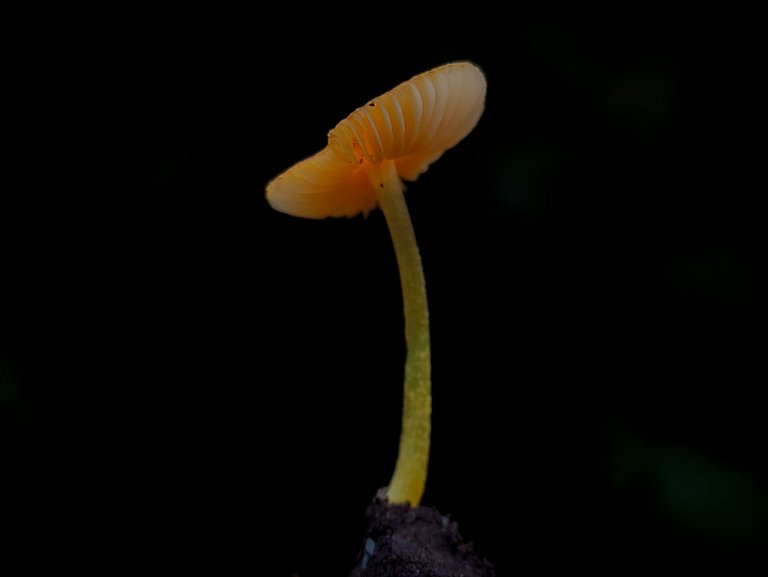 ---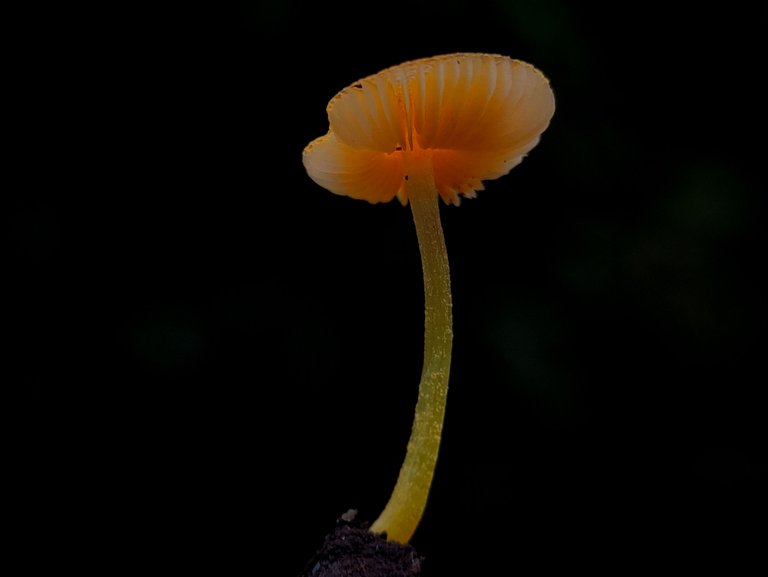 ---
Okay friends, that's all I can share at this opportunity, see you in my next post, and as usual, don't forget to smile today.
"I hope you enjoy and like it, this is my contribution to FungiFriday by @ewkaw"