The last Friday of this month, which is May 26, 2023. At this meeting I would like to share some mushroom photos that I took on May 21, 2023. Which is Sunday, this mushroom is white to slightly brown, I took a photo of this mushroom on the edge of the forest near the waterfall, there this mushroom grows very fertile, and several other mushrooms also grow there, but this time I just want to share this mushroom, I can't wait for the day to come Friday, where most of friends' posts are flooded with many photos of various kinds of mushrooms with stunning beauty, and of course everyone is competing to share beautiful mushroom photos today, this is a special mushroom day.
Friends need to know that I am not good at determining mushroom names, I learned from other friends' posts, they saw mushroom names using the Google lens feature, and the name of the mushroom that I shared this time is Mycena. After seeing the information about this mushroom, I think this is the right name for the mushroom that was distributed this Friday. But I can't mention what kind of mycena I'm sharing on this Friday, as stated on wikipedia, there are many different Selected species of mycena there.
First I will share some photos of Mycena when he was in a group, until I poked these mushrooms one by one from their place of origin (although this is not the place where these mushrooms originate), I first found this mushroom in a very damp broken branch of dead wood, then I tried to take it and plant it back in the ground where there was some moss there, I very rarely take macro photos in portrait mode, I usually often take macro photos in a landscape position, but this time I tried to take photos in a portrait position because the mushrooms I share are quite long or tall, below is what I mentioned in this post, I really hope you enjoy it :
| | |
| --- | --- |
| | |
| --- | --- |
The four photos above are photos of mycena mushrooms that I took in portrait mode, and I will also share some other photos with friends that I took in landscape mode, I will share some captures from different angles below, from the mycena mushrooms in groups (more than three) to when mycena becomes an object that is alone there, like what you will see below :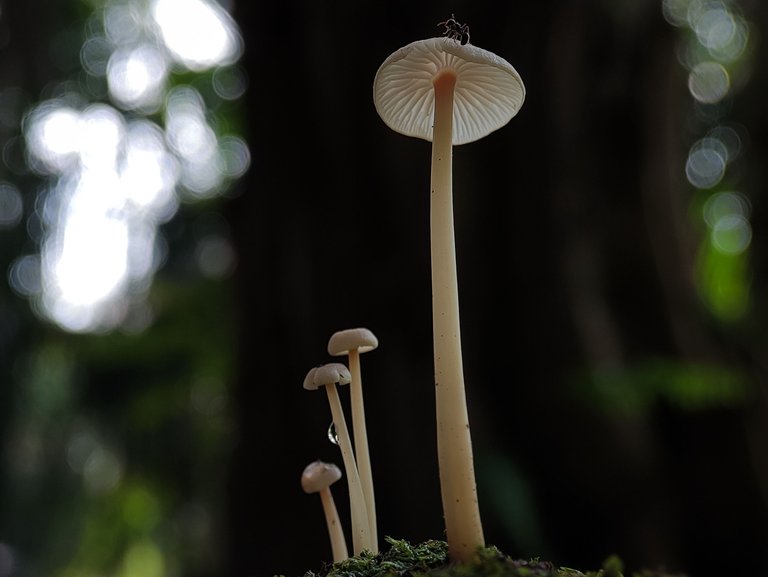 ---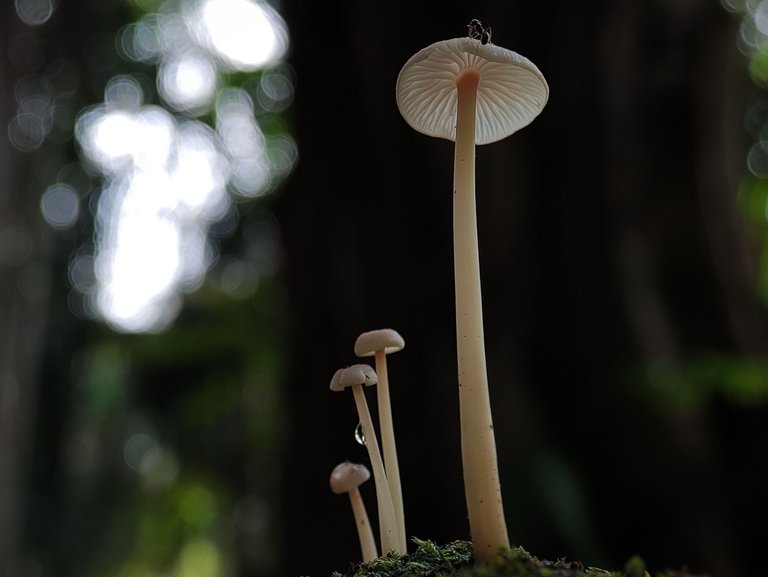 ---
There are black ants in both photos above this mushroom, do you see them, just above the mushroom caps. If you pay attention to some of the photos that I show in this entry you can also see black ants doing activities on the mushroom object that I share :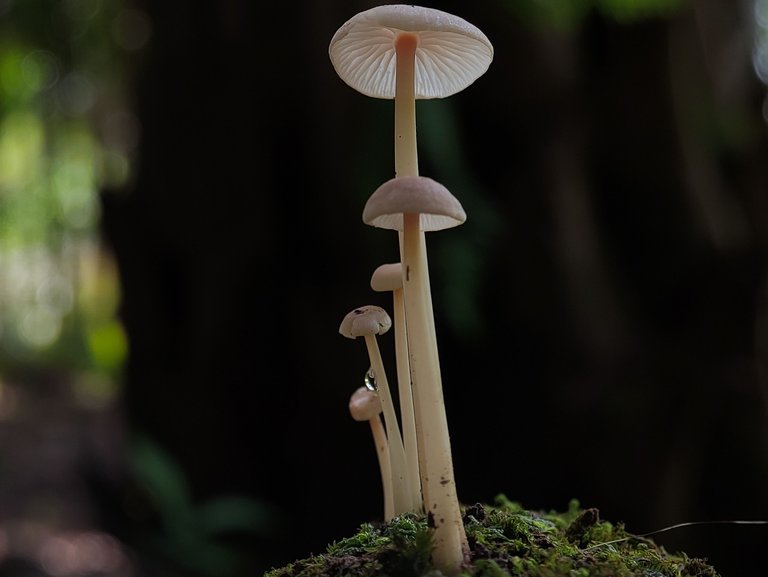 ---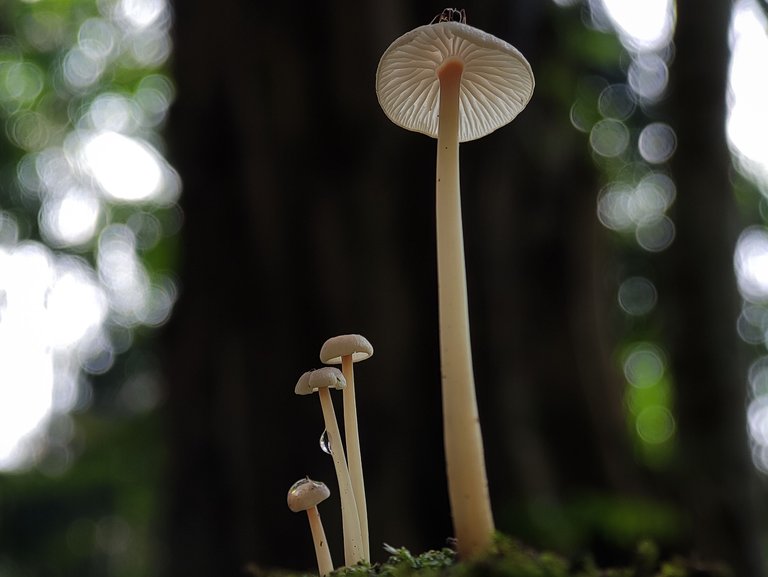 ---
The photo below is when I took a photo of a mushroom when it was standing alone, and only he was the one I focused on here :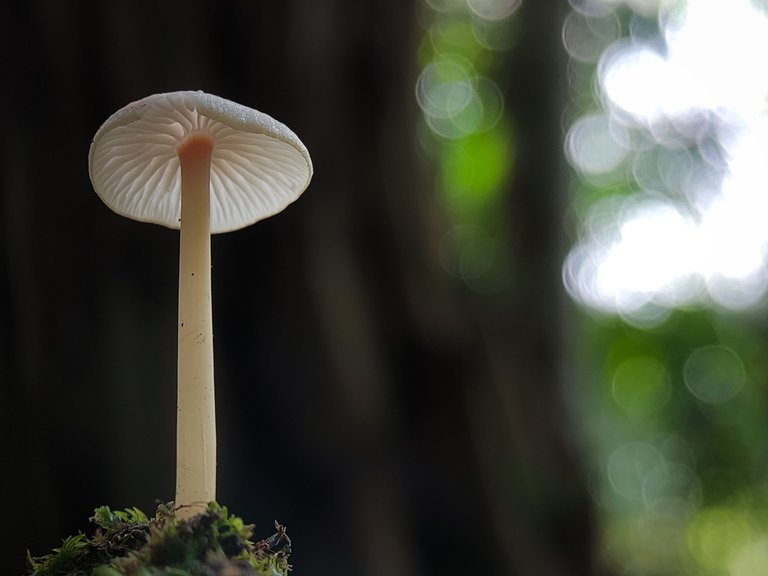 ---
At that time the black ant was also still active, he was pacing there, and I didn't know his intentions and purpose at that time :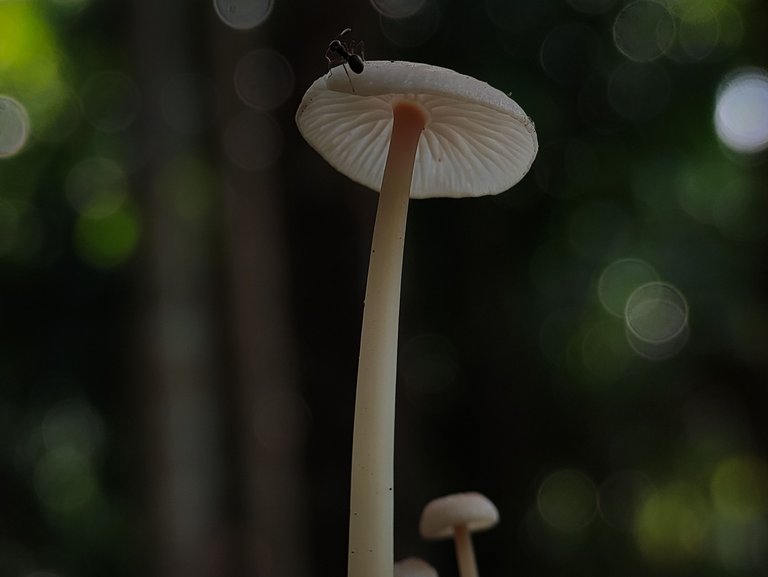 ---
The two photos below are when little mycena is seen in the photos above, this time I tried to take them with a dark background :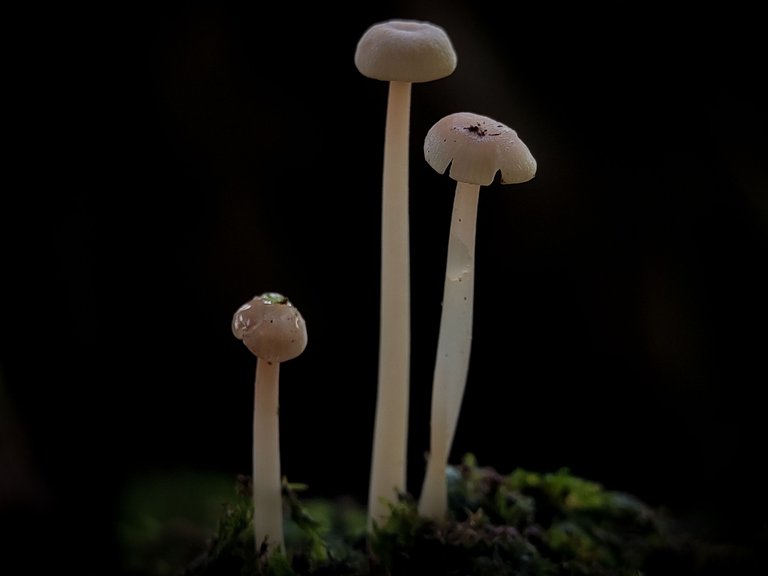 ---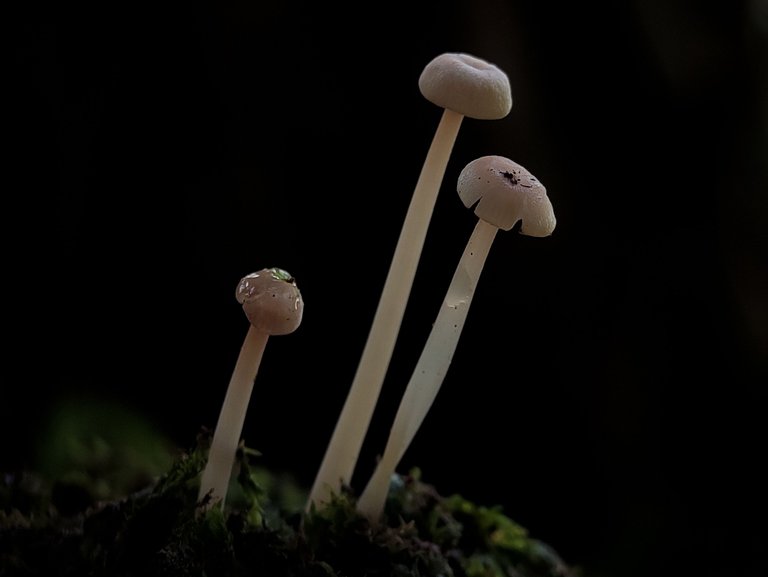 ---
As the saying goes, after darkness comes light, after night there will be a bright morning, so below I will also share some photos with brighter light and use the ceiling and leaves as a background so as to create bokeh that is like bright spots of light. I think this is very beautiful: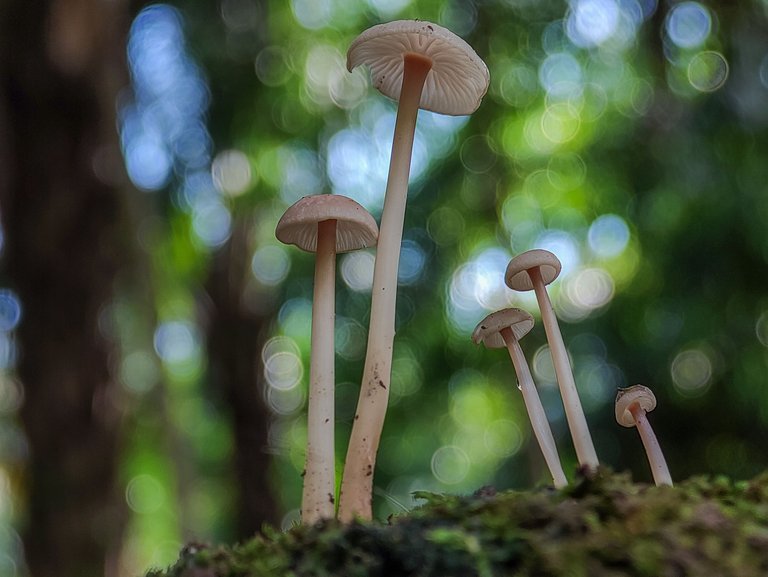 ---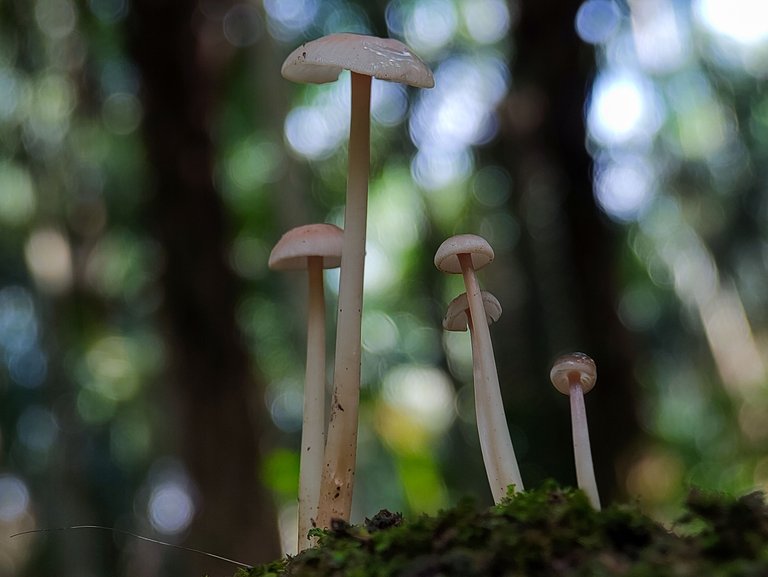 ---
Okay friends, that's all I can say at this meeting, I'm glad you took the time to read and see some of the posts and photos that I shared in this entry, as usual, don't forget to keep smiling today and every day. see you in my next post entry :)
"This is my contribution to FungiFriday by @ewkaw"