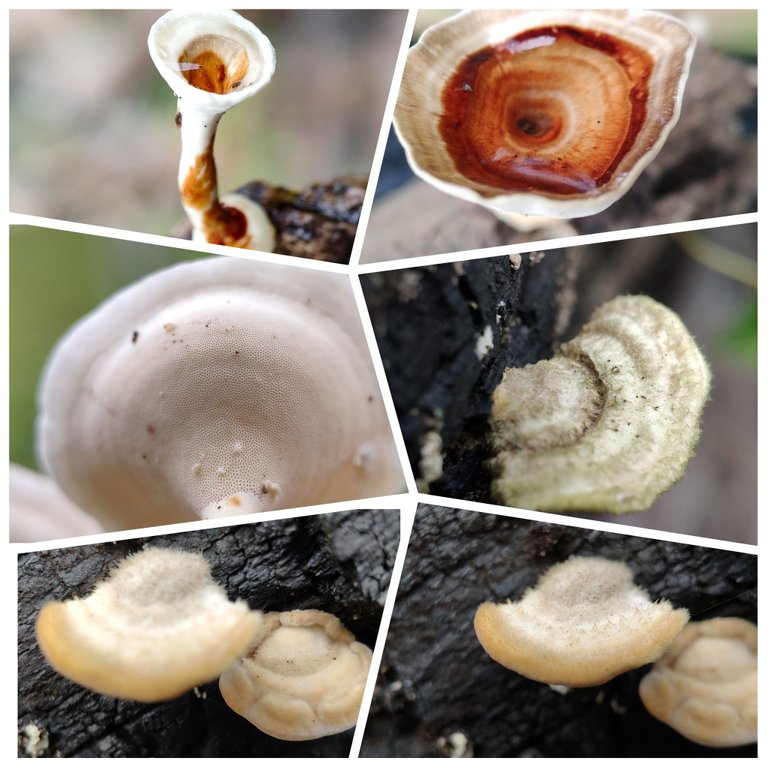 Microporus Xanthopus and Trametes Hirsuta
Good morning everyone..
Hello fungifriday friends, this morning's opportunity is my second post in the #fungifriday community created by Mr. @ewkaw and this is the second time I have taken part in this challenge.
This week I found several types of mushrooms that I found behind my neighbour's house, where the mushrooms here live because there is moisture so mold can easily live here. It's just that some of the mushrooms that I got have died due to very hot weather lately, maybe because of global warming.
Well I will introduce the first mushroom I got was Microporus Xanthopus and the second was Trametes Hirsuta Mushroom.
All the mushroom pictures that I share here I took using the Xiaomi Mi 8 smartphone camera and the help of a Sony brand macro lens with a size of 25mm. I hope you all will like my post. Don't forget if you have read and seen the collection of photos in this post, leave a comment so that my next post is better than this second post.
First Mushroom : Microporus Xanthopus
his type of fungus lives on dead or rotting logs found in tropical nature, such as my place in Indonesia. Fungal life It is very commonly found on the branches of fallen trees. The shape that I got here is like a cream colored plate, in the middle there is an additional color that is like a rusty color (dark brown). Then the overall color from the outside is white, if we zoom in it looks like orange peel pores. Inside the mushroom shell there is water that comes from dew.
Microporus is a genus of fungi in the family Polyporaceae. The genus has a widespread distribution and, according to a 2008 estimate, contains 11 species. wikipedia
Below are some photos of a mushroom named Microporus that I will share with all of my friends, I hope you like it: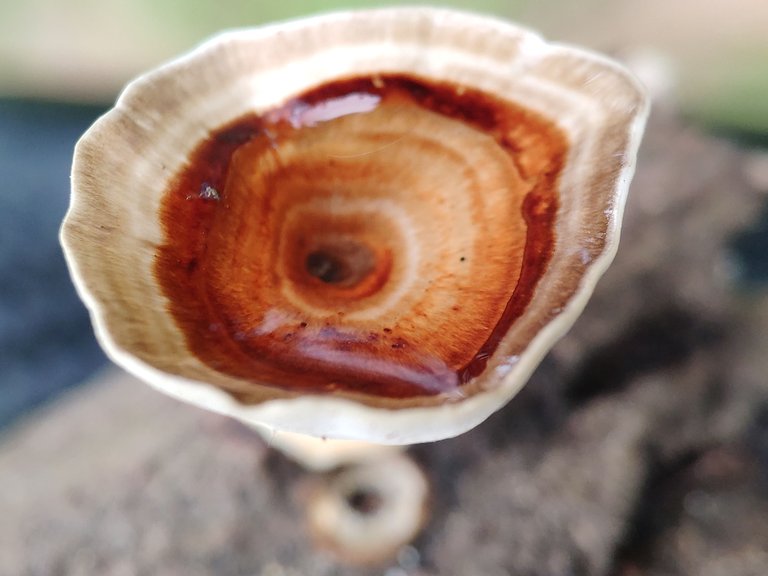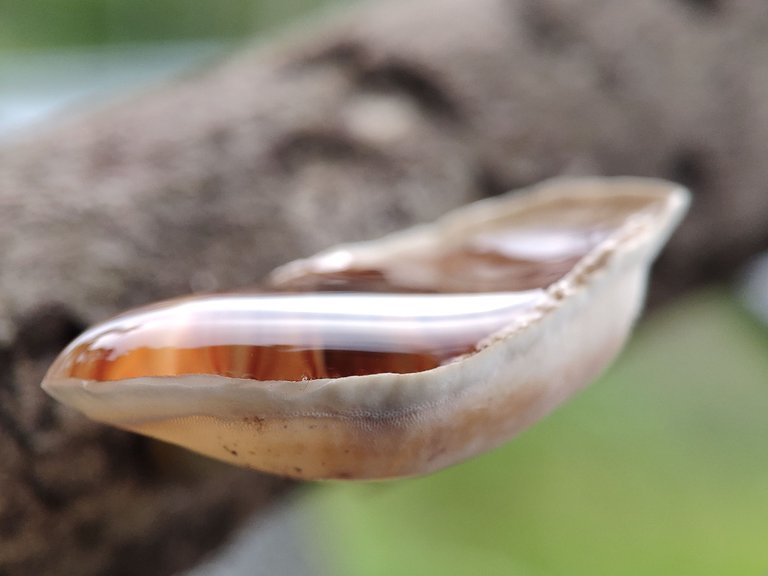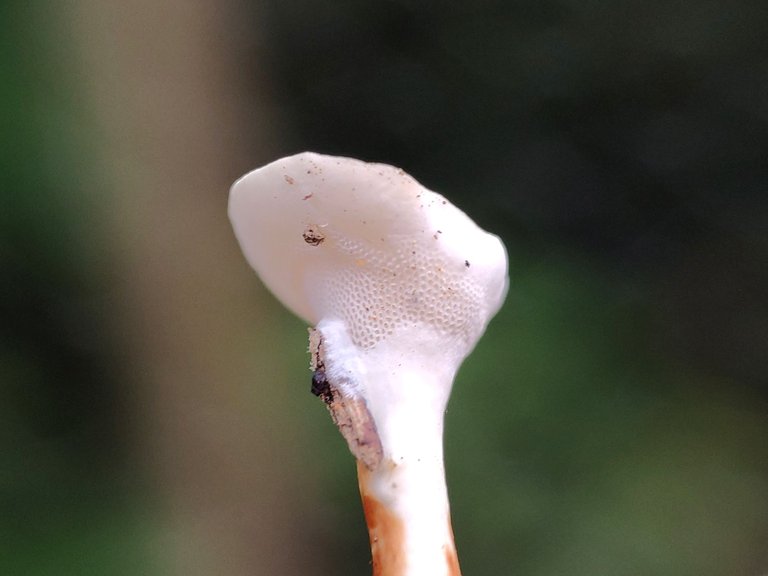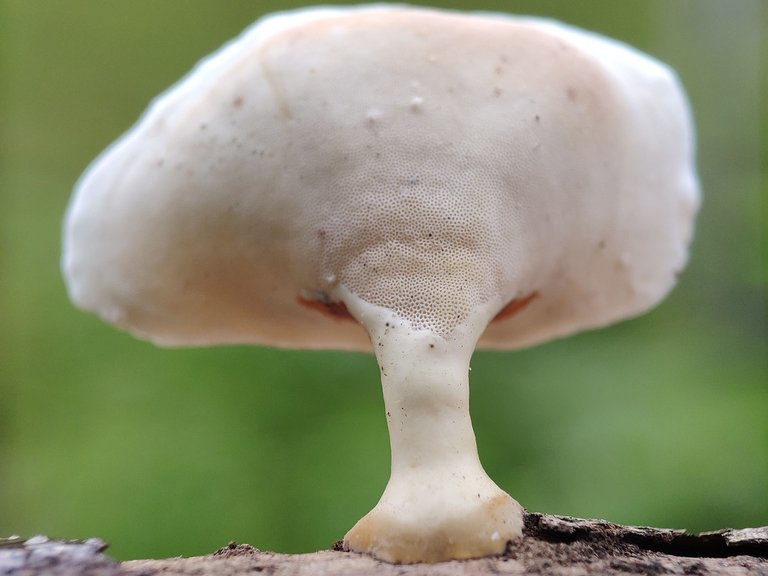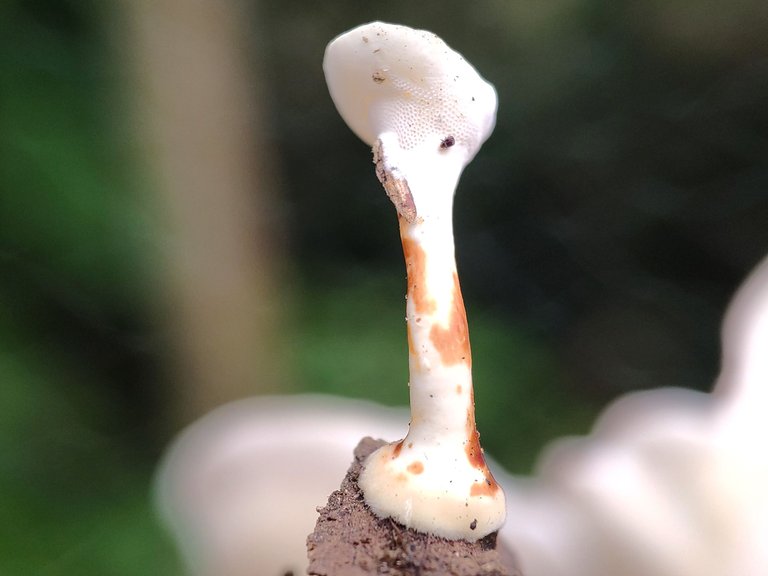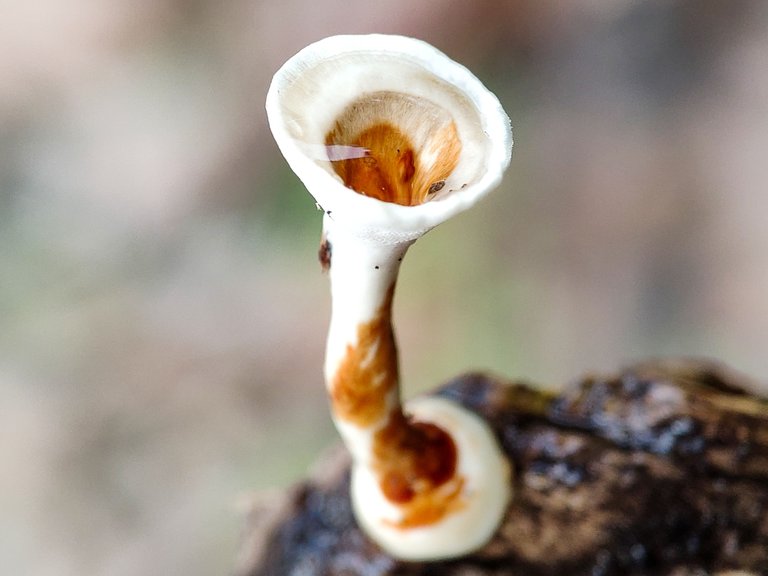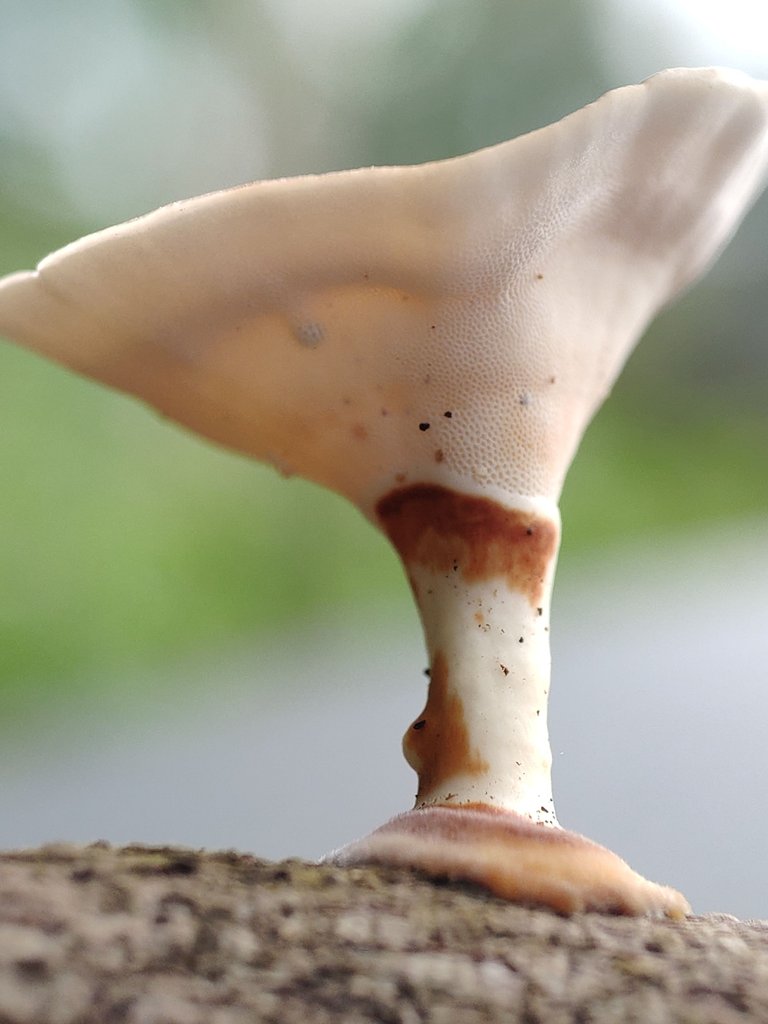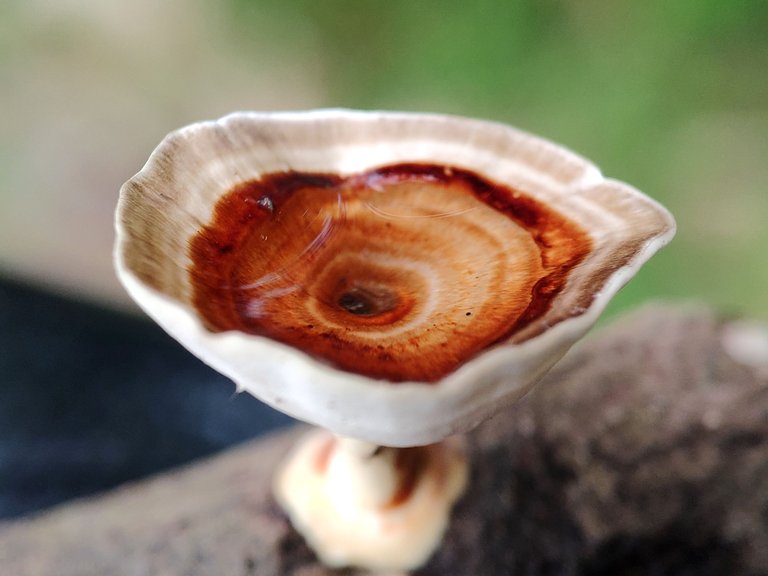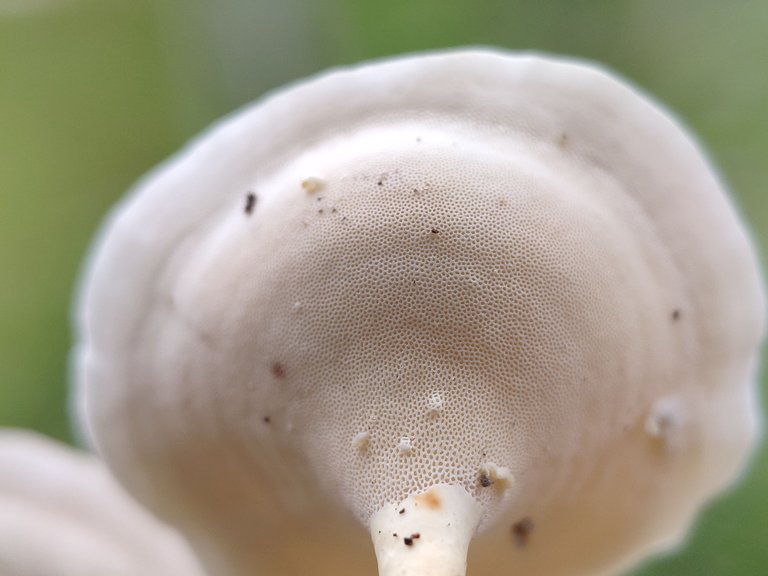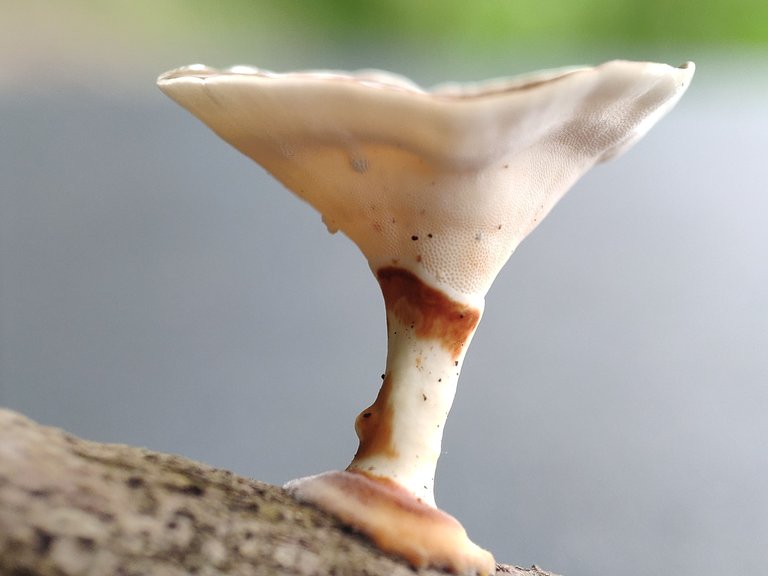 Second Mushroom : Trametes Hirsuta
This mushroom that I observed was different from other mushrooms. This mushroom is shaped like a shell, appears to have fine hairs or hair that covers the entire body. The color of this mushroom looks cream color.
Trametes hirsuta, commonly known as hairy bracket, is a fungal plant pathogen. It is found on dead wood of deciduous trees, especially beechwood. It is found all year round and persists due to its leathery nature. wikipedia
Below are some photos of a mushroom named Microporus that I will share with all of my friends, I hope you like it: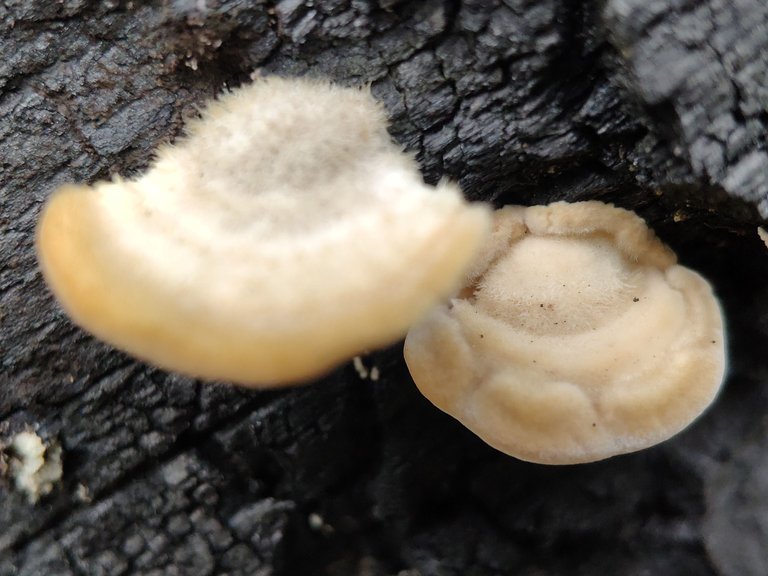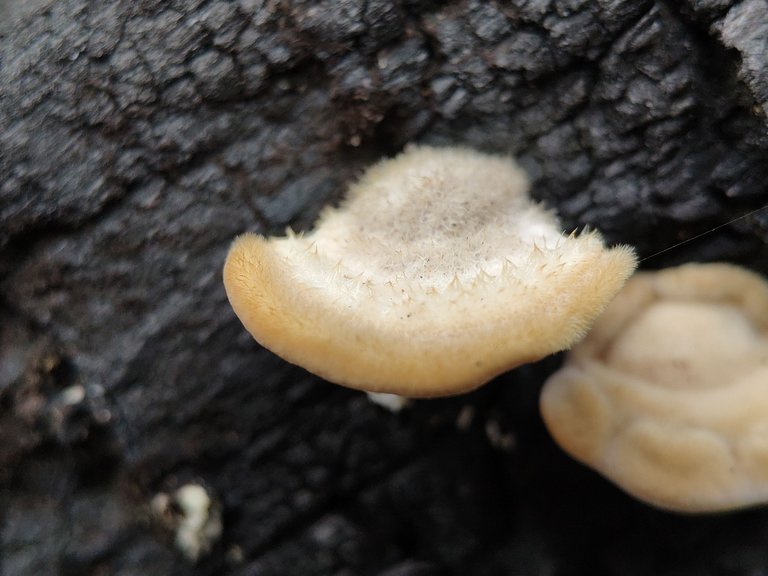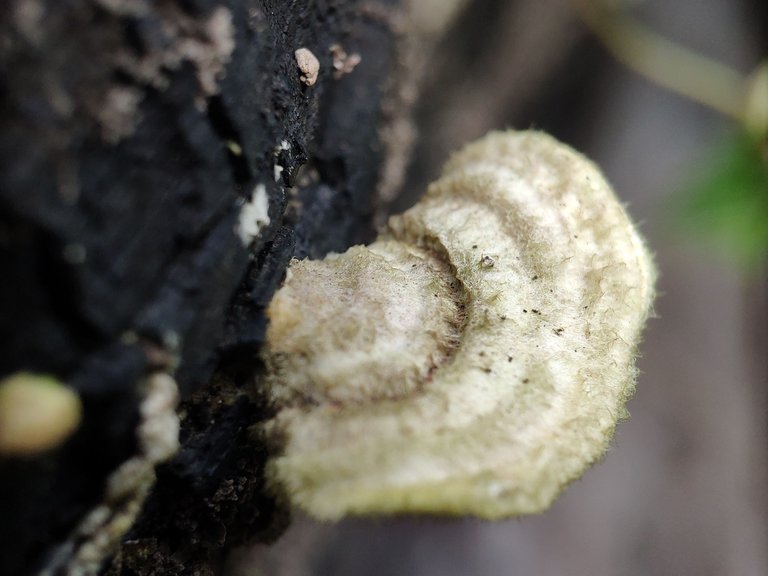 Information
| Camera Model | Xiaomi Mi 8 |
| --- | --- |
| Lens | Sony 25mm lens |
| Category | Fungi |
| Processed | Photoshop |
| Location | Indonesia |
| Original Image | @dusk.hunter |
Thanks very much