Hello hive friends especially for #FungiFriday friends
Meet again with me @asklanbudi
As usual on this special Friday I have prepared two different types of mushrooms, and they grow in the same place.
Incidentally this week it often rains where I am and the ground starts to get wet with the rain.
The next day I thought it was time for me to leave the house to look for mushrooms, I'm sure after the rain there must be plants that are blooming, like the mushrooms I found.
I found these two types of mushrooms in the same place, namely on fallen and weathered tree trunks.
There is one type of mushroom they grow in groups and another type grows alone.
This mushroom looks very young and very fresh when sprinkled with rainwater.
Not long after that I took several photos via my own cellphone from various different angles.
These are two types of mushrooms in the same place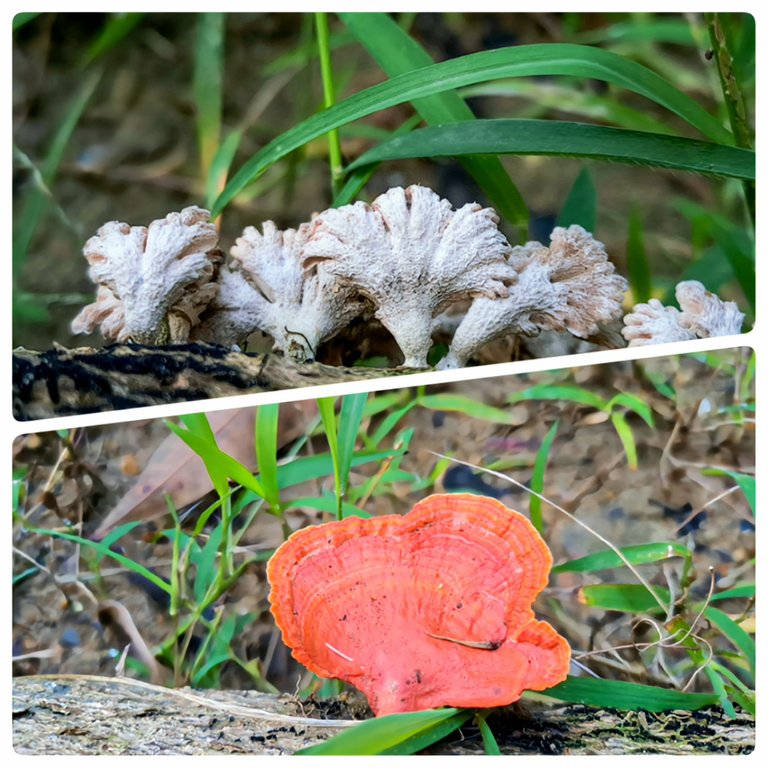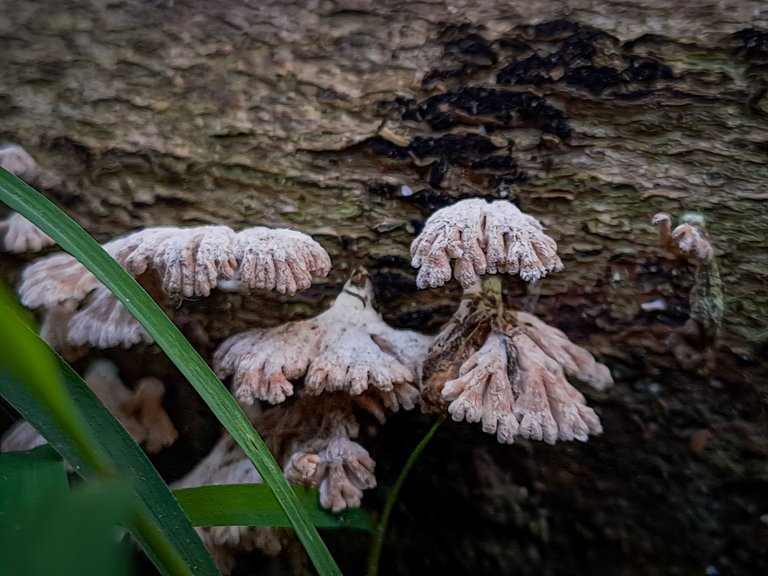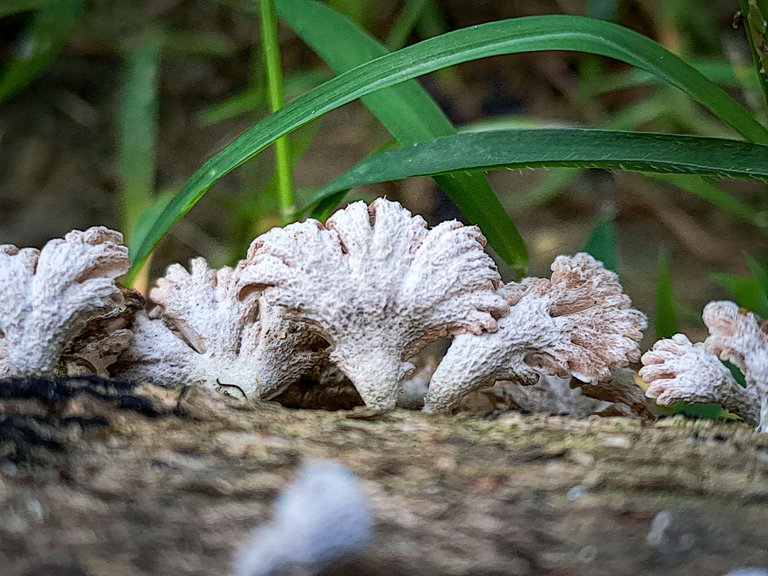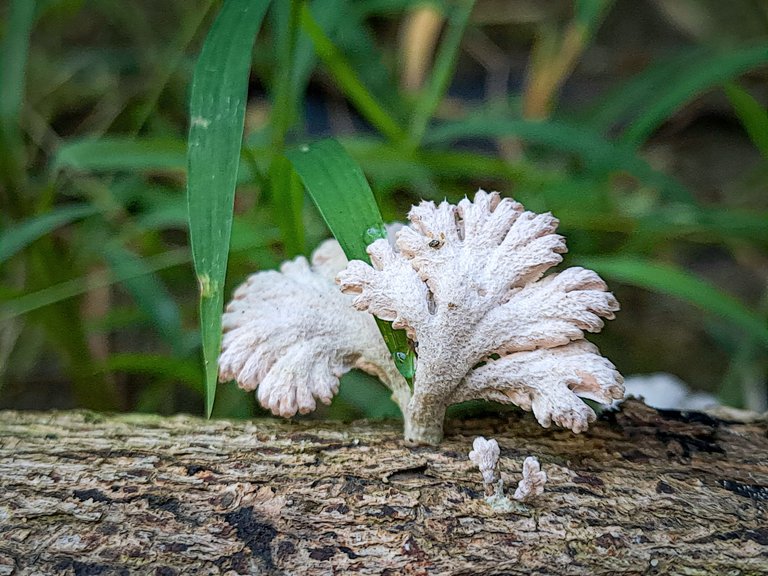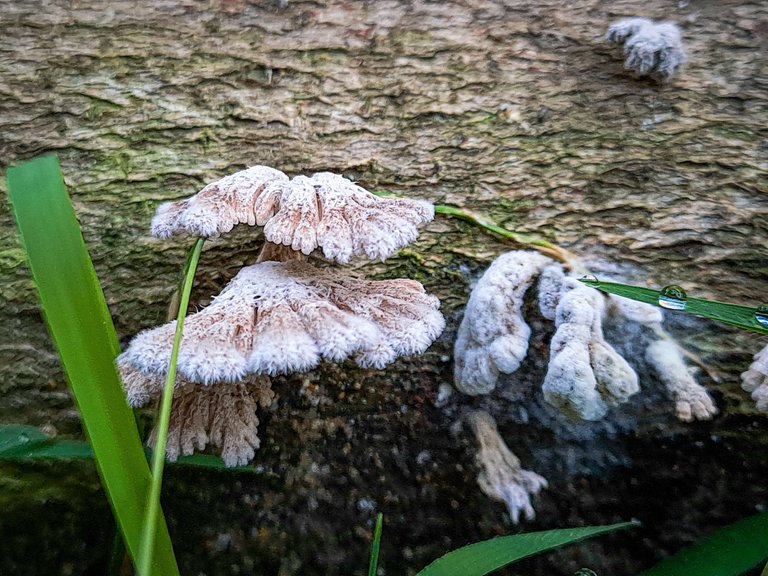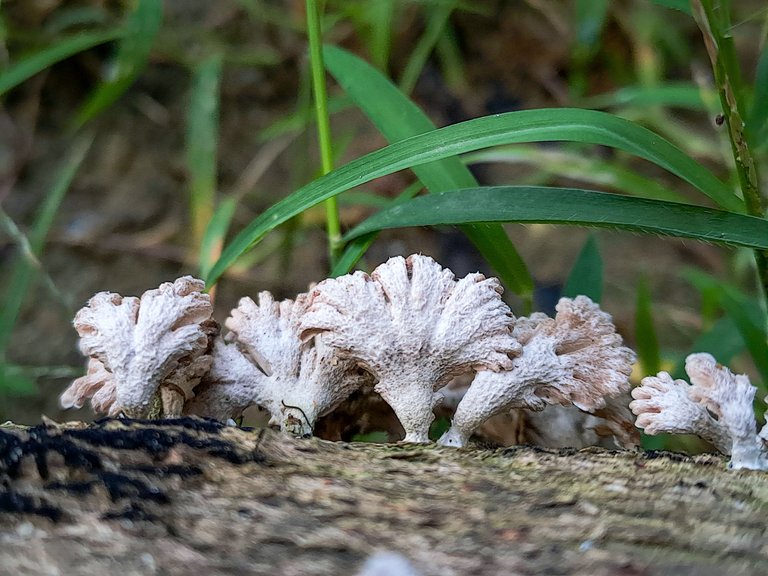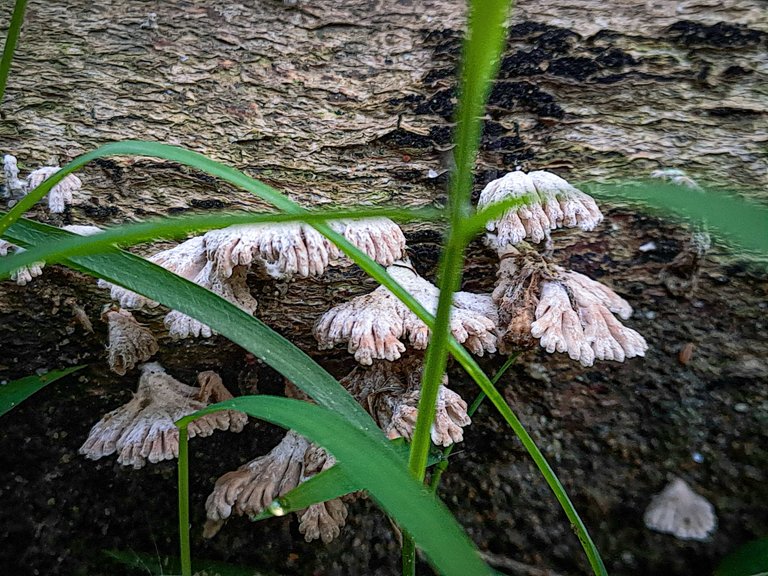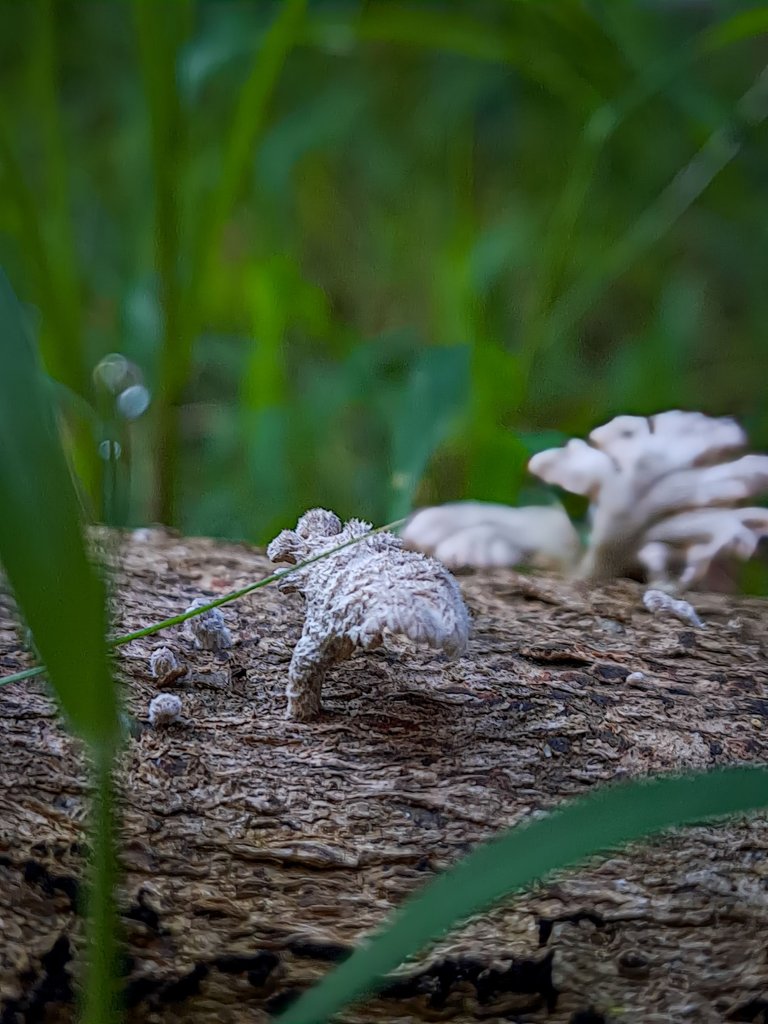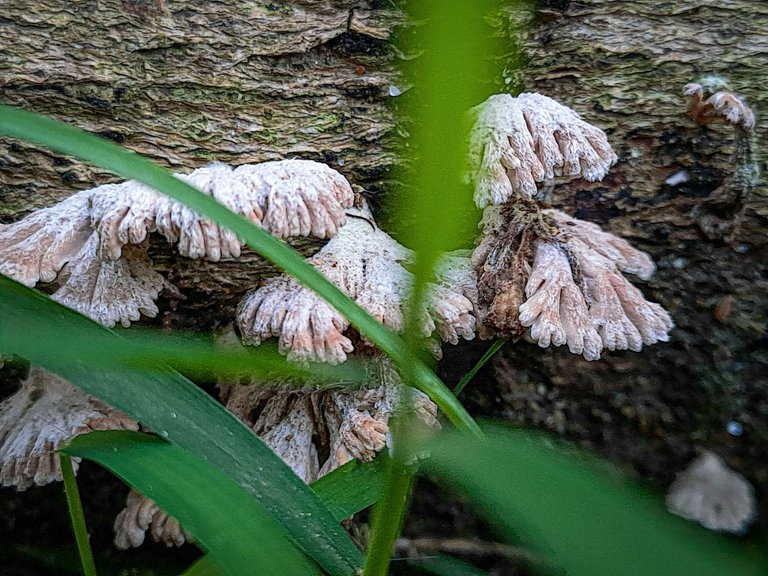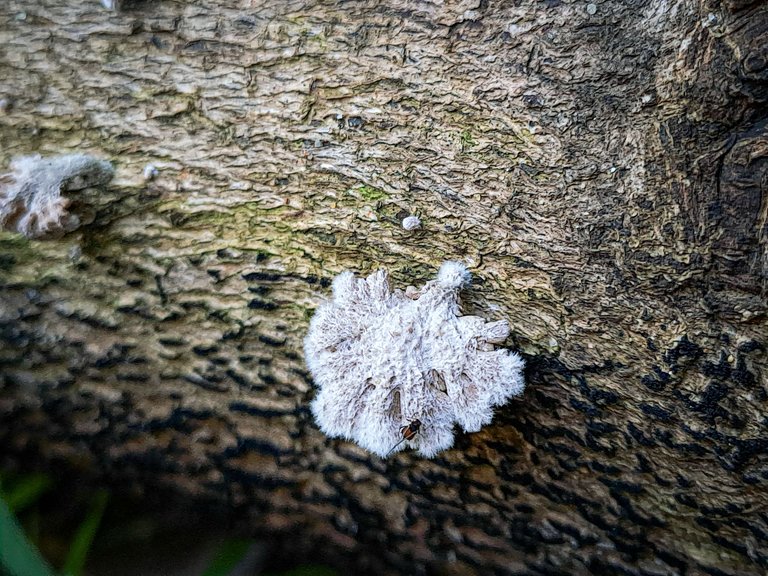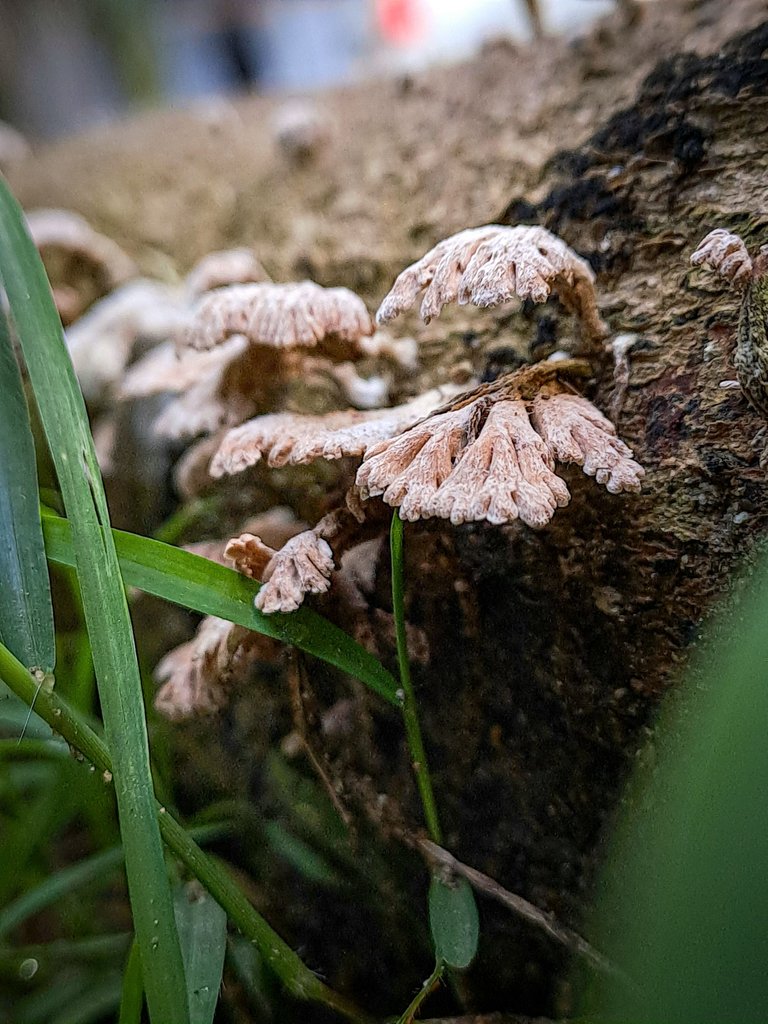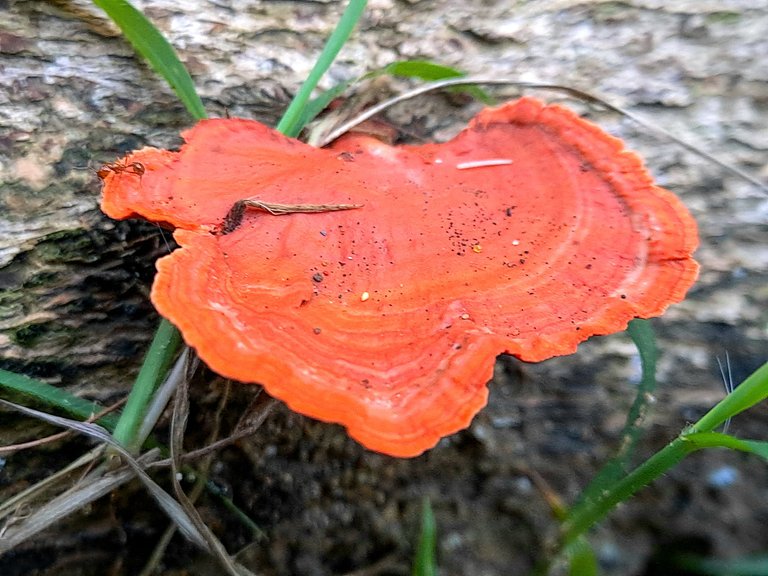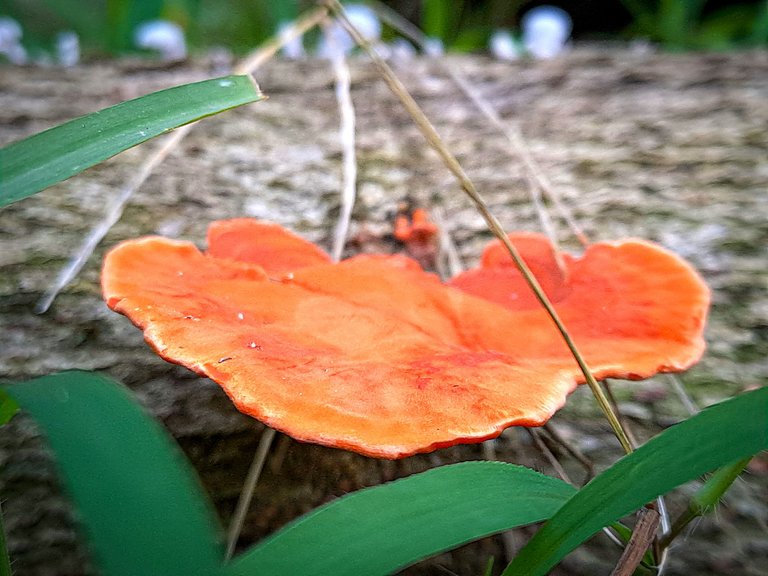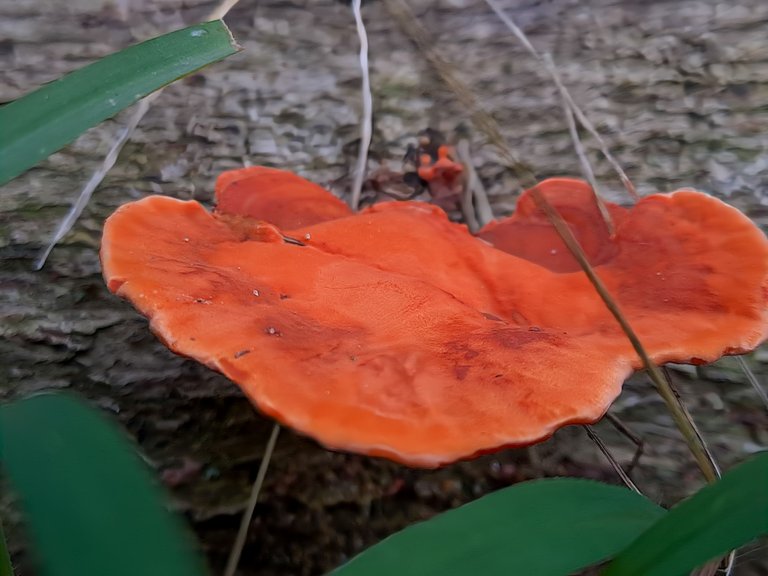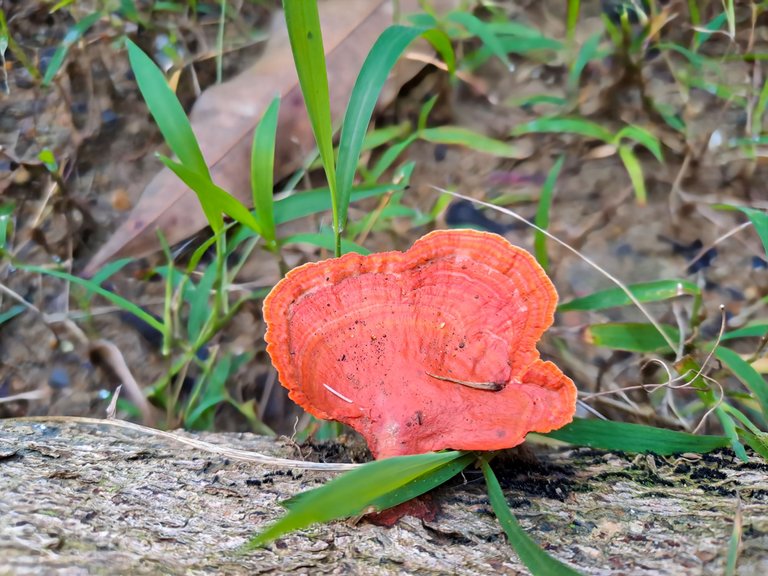 This is my contribution to the #FungiFriday challenge created by @ewkaw
This is all I can share on this occasion, hopefully next Friday we can meet again.
Greetings from me @asklanbudi