Hello #FungiFriday friends, we meet again on this special Friday
Today I have prepared some mushrooms that I found a few days ago.
I found this mushroom on a fallen areca nut tree, when it just rained at my place, I tried to explore the bushes in front of my house, and I also found this mushroom.
The shape of the mushroom that I found is very unique, with its small and fluffy shape, with a brown color. I think this mushroom is just growing, because the petals of this mushroom have not yet bloomed.
I tried to trace this fungus via the Internet. This mushroom is called Schizophyllum communeis a species of Fungus in the genus Schizophyllum. The mushroom resembles undulating waves of tightly packed corals or loose Chinese fan. "Gillies" or "split gills" vary from creamy yellow to pale white in color. The cap is small, 1–4 centimeters (3⁄8–1+5⁄8 in) wide with a dense yet spongey body texture. It is known as the split-gill mushroom because of the unique longitudinally divided nature of the "gills" on the underside of the cap. This mushroom is found throughout the world
I took all of these mushroom photos using my own cellphone camera, and I edited them a little.
FungiFriday friends can see it in my post below: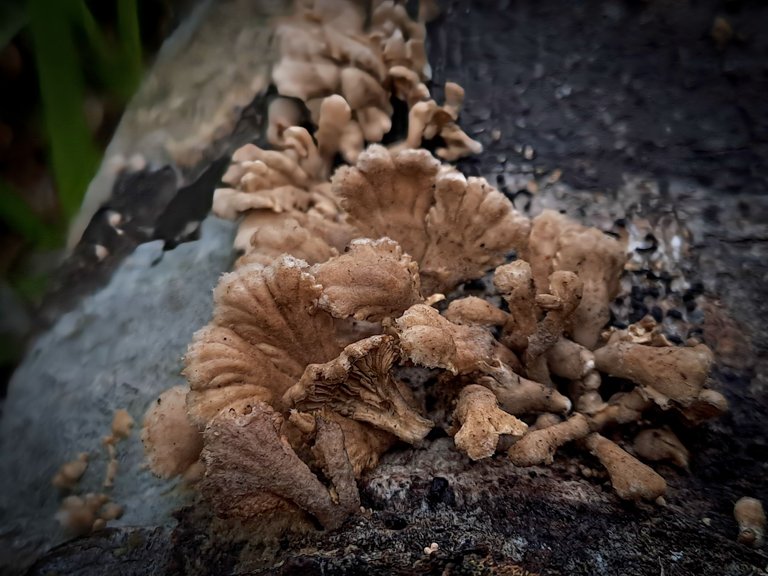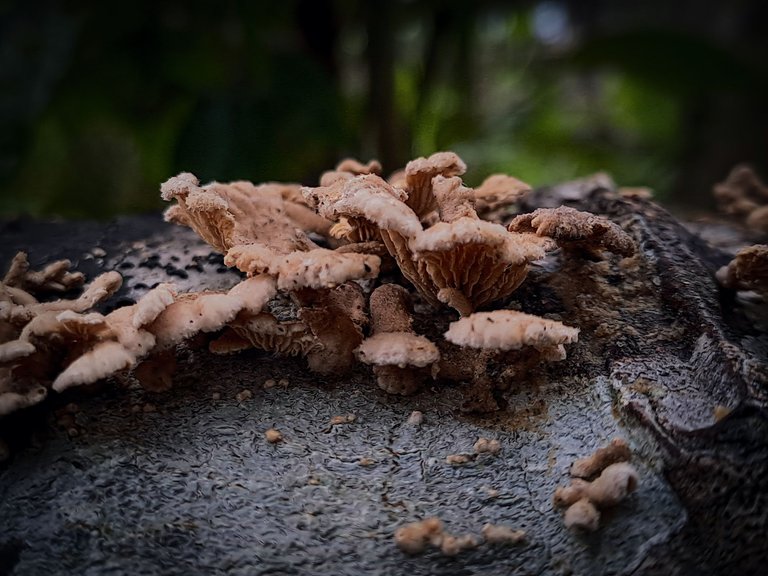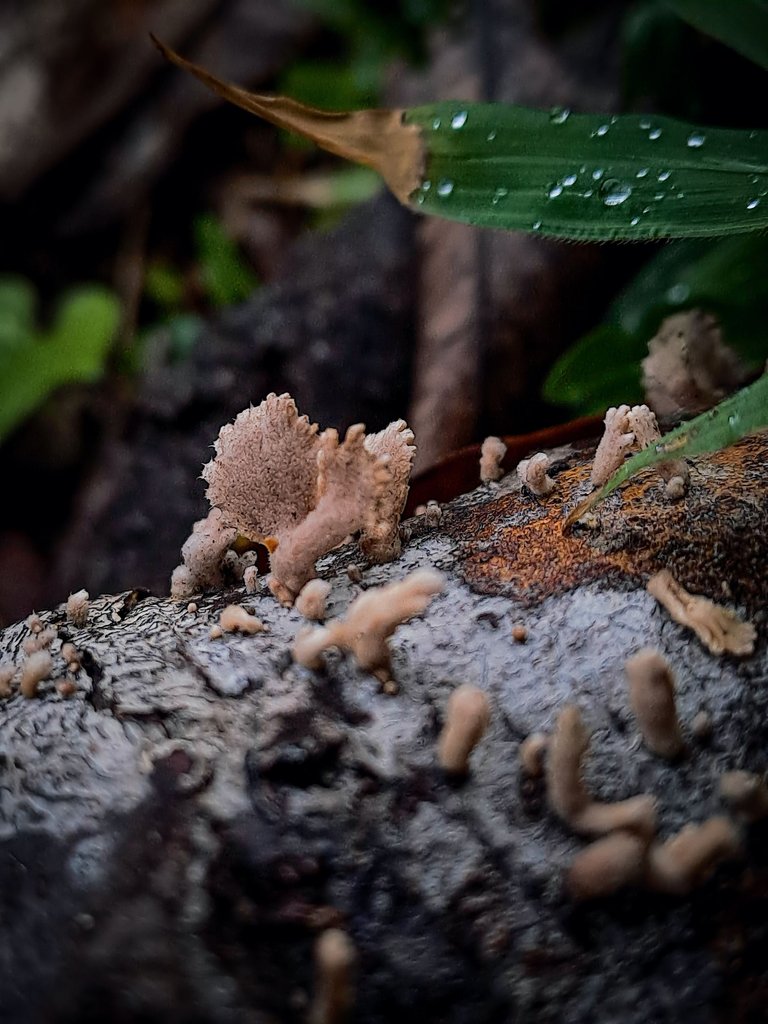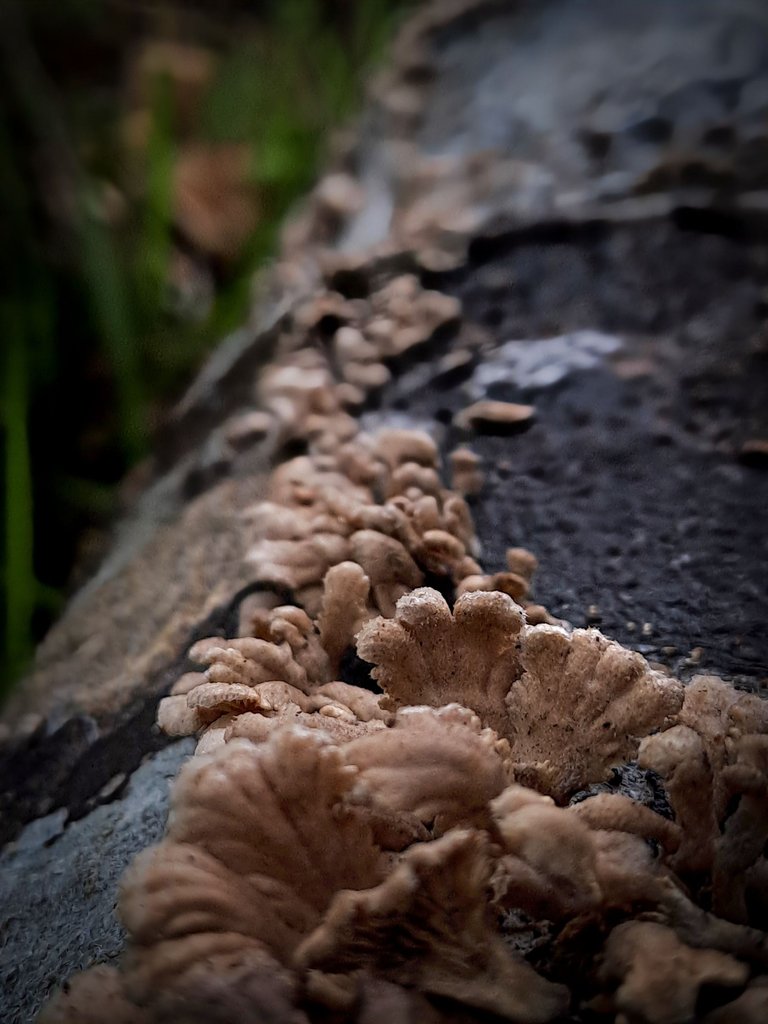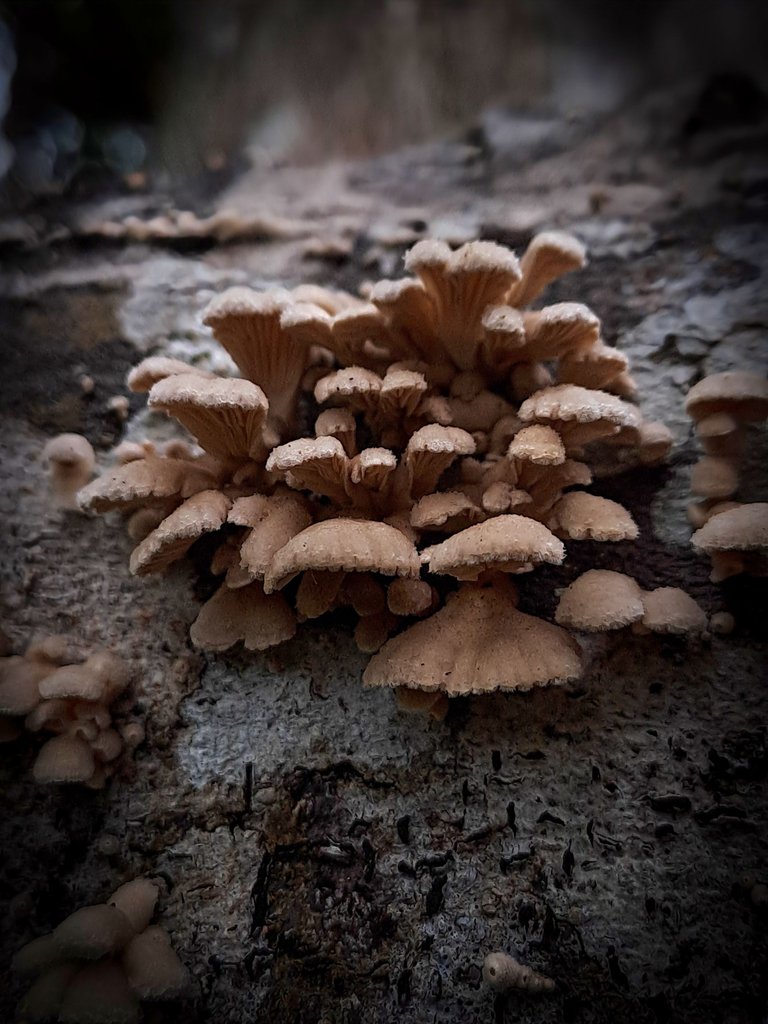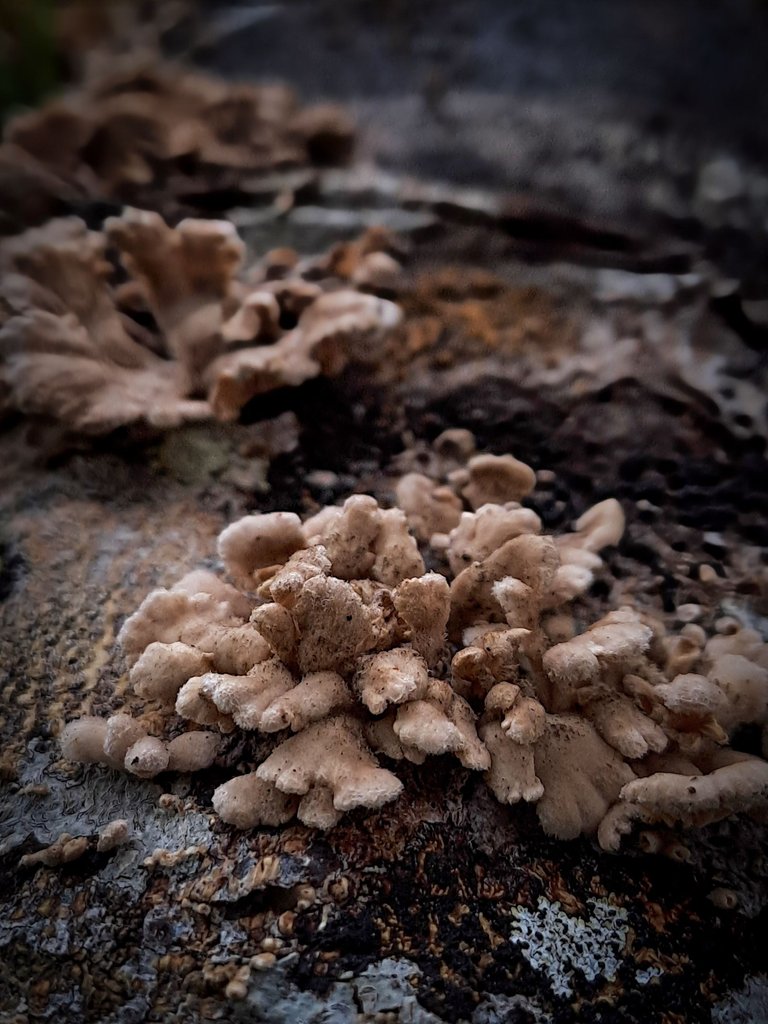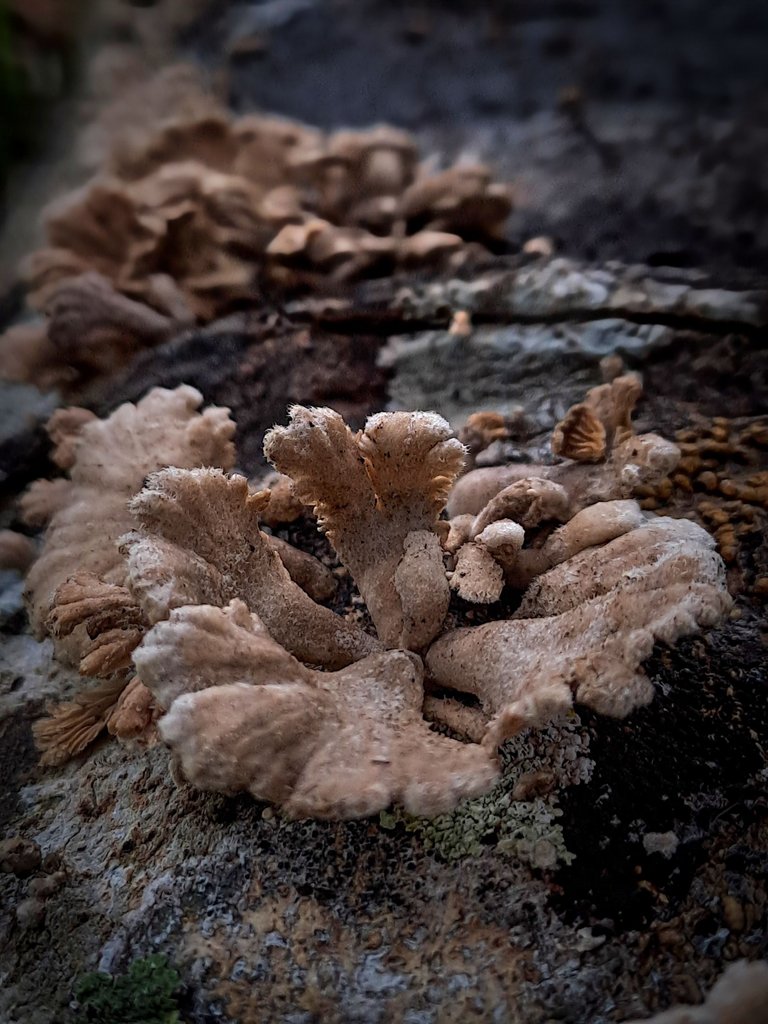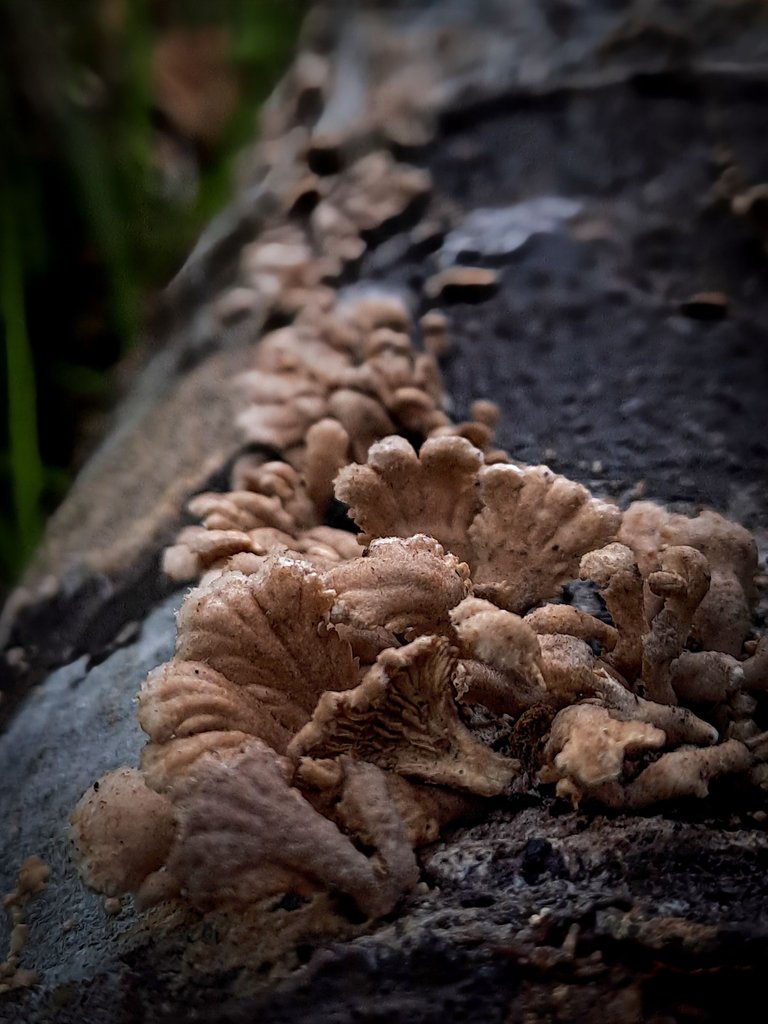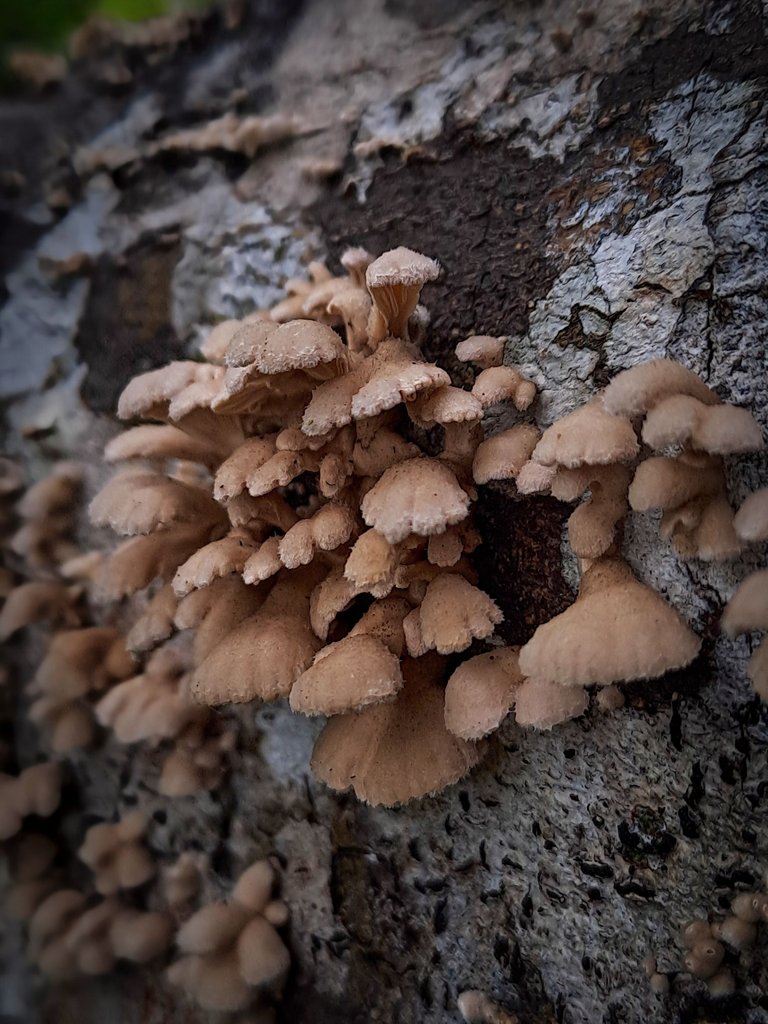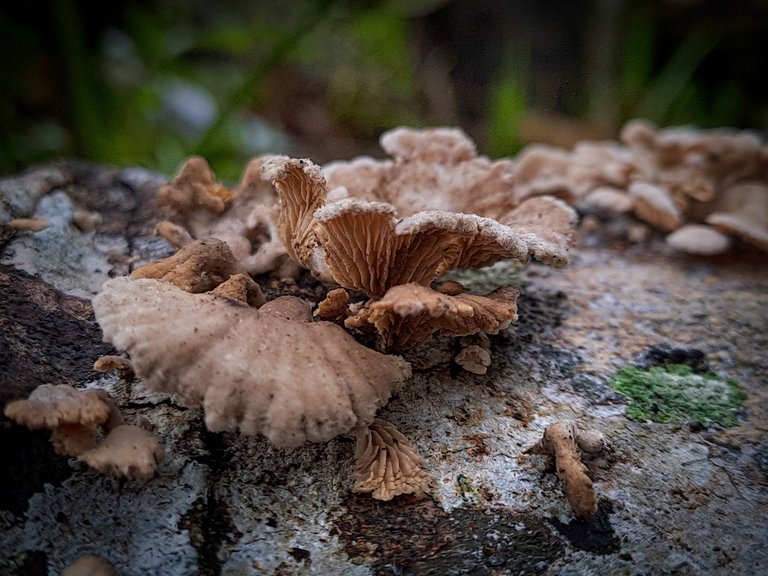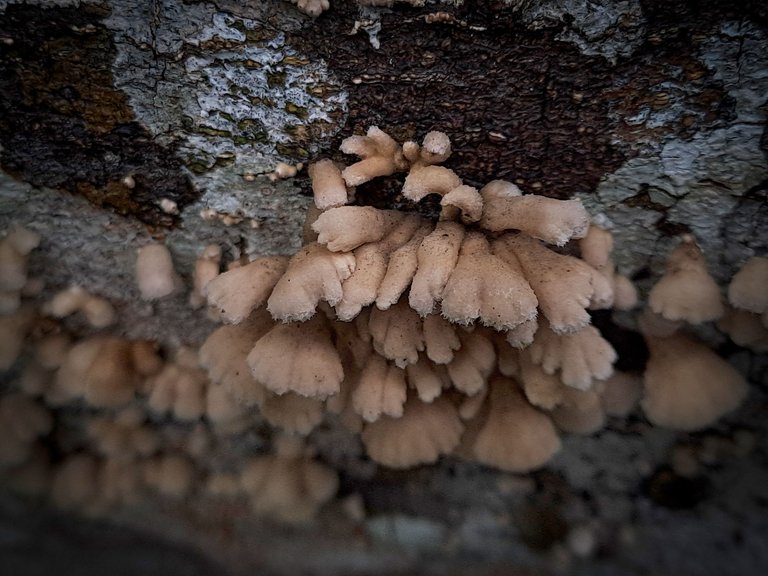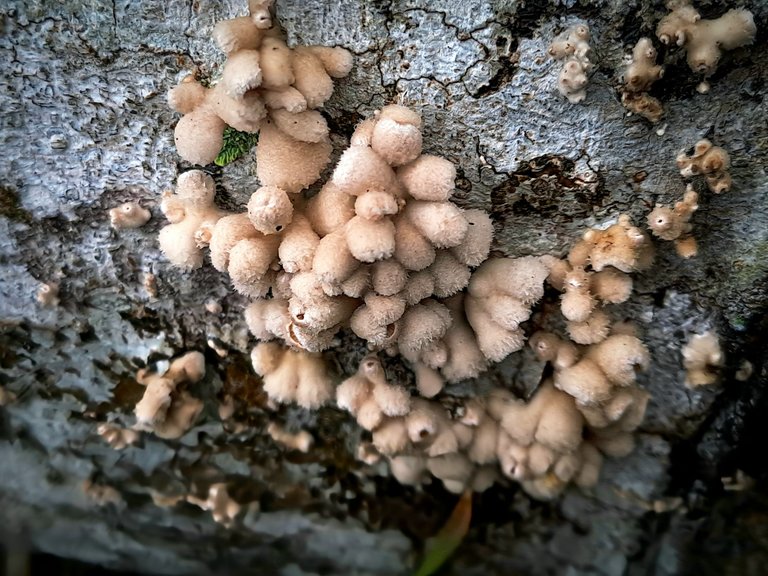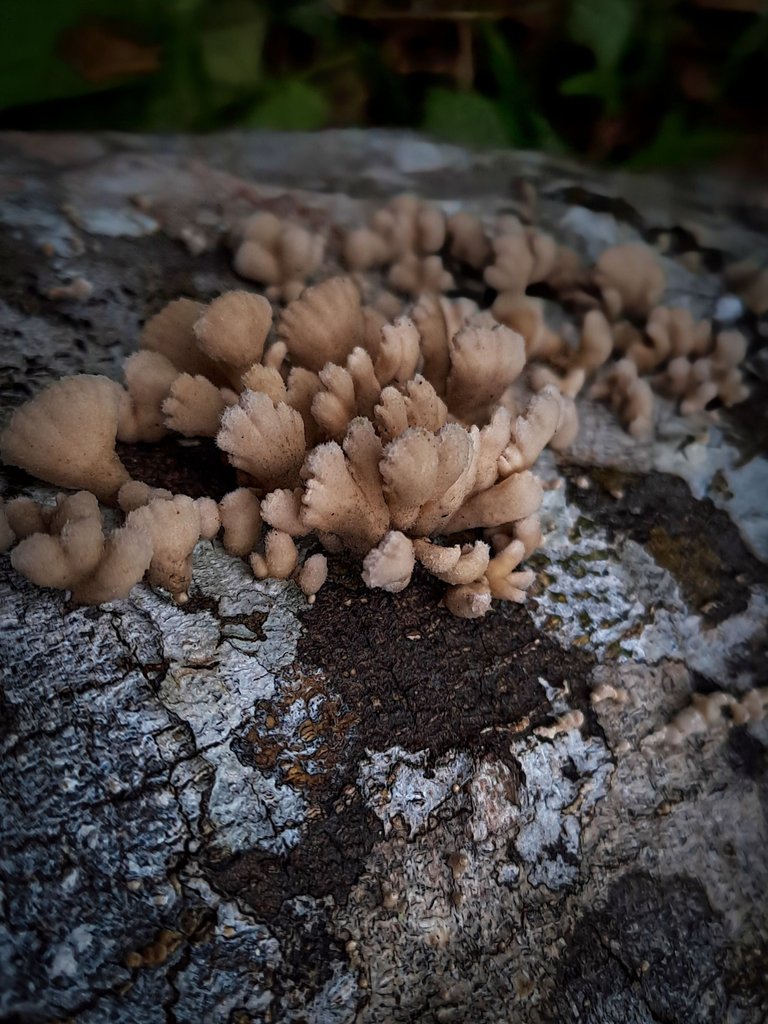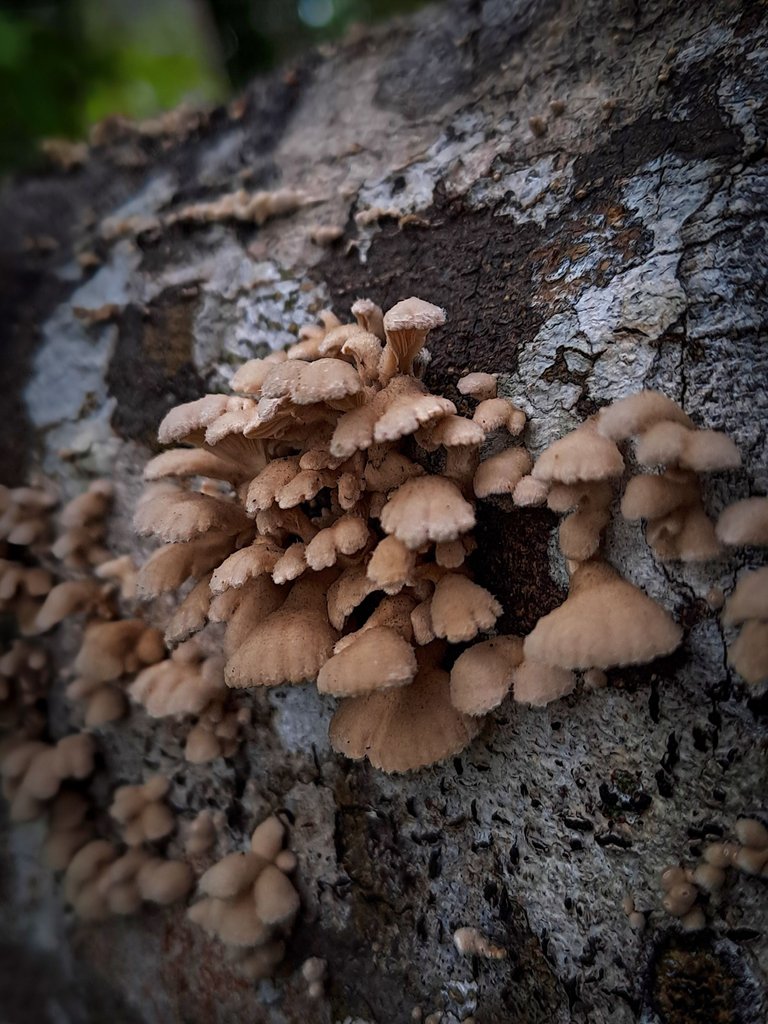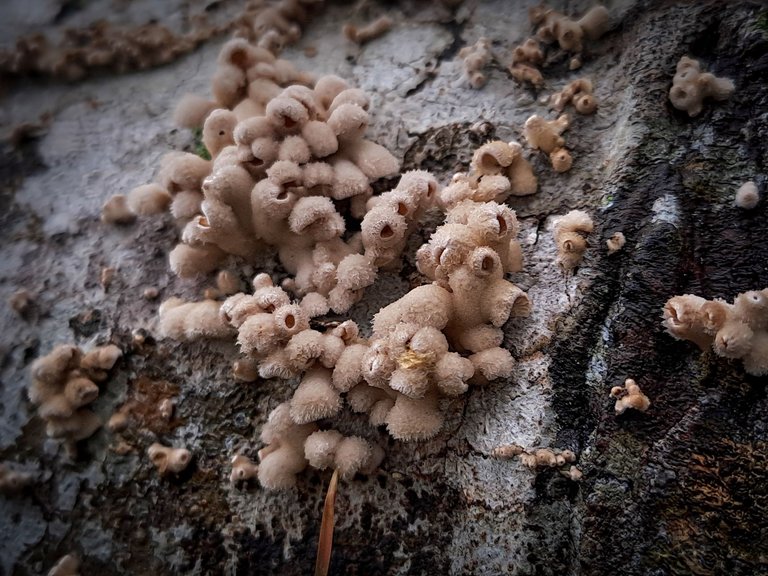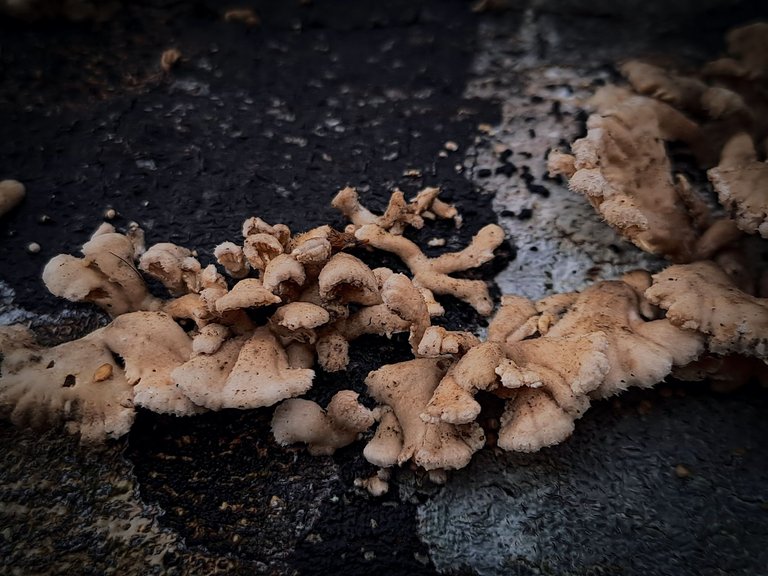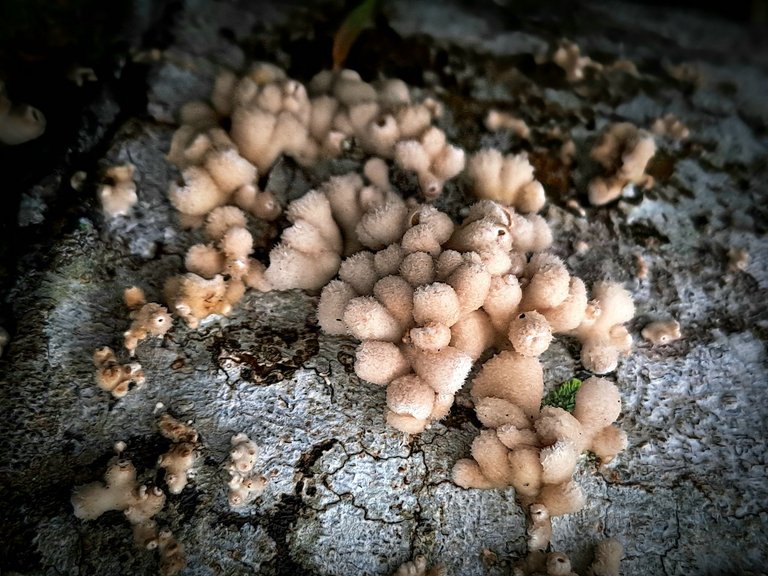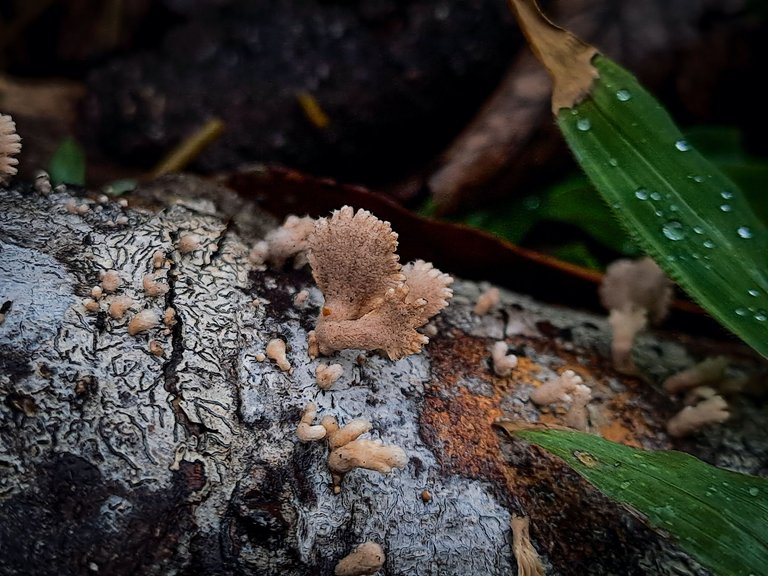 This is my contribution to the #FungiFriday challenge created by @ewkaw
| Location | Aceh pidie-Indonesia |
| --- | --- |
| Camera Maker | Samsung |
| Camera Model | Samsung a33 |
| Take time | 10-00 wib |
| Flash Mode | No Flash |
This is all I can share on this occasion, hopefully we can meet again next Friday. Greetings from me @asklanbudi