This is my contribution to #FungiFriday by @ewkaw. And on today's edition of Fungifriday, September 15 2023, I again want to share some interesting mushrooms that I photographed a few days ago in the kakau plantation area. There are two types of mushrooms that I have prepared in this post, the first mushroom is the Xylocoremium mushroom.
"Xylocoremium is a fungal genus in the family Xylariaceae." Wikipedia
I found this unique mushroom growing on rotten twigs, its shape is quite unique and varied, at first glance it looks like a brain and some are also shaped like coral. Meanwhile, the average color is yellow.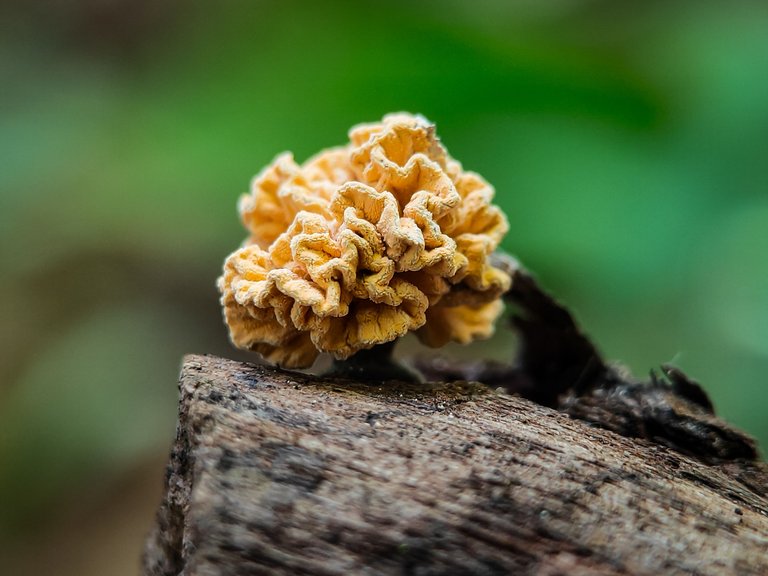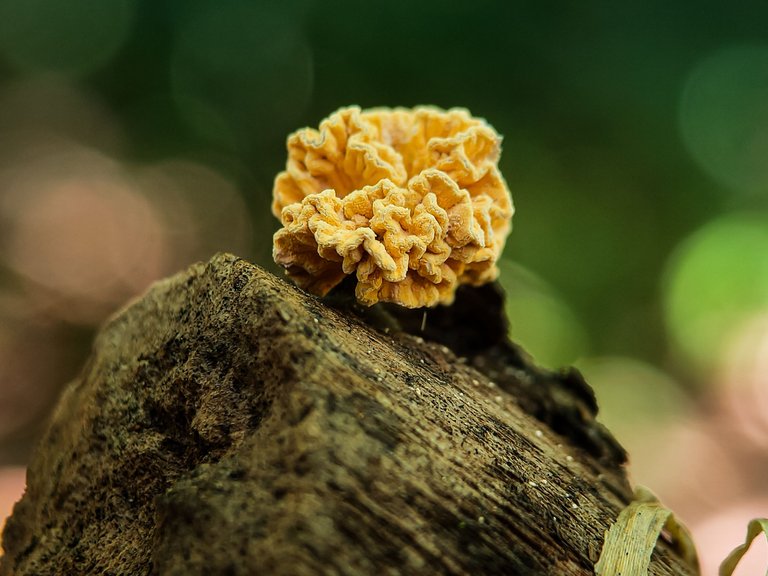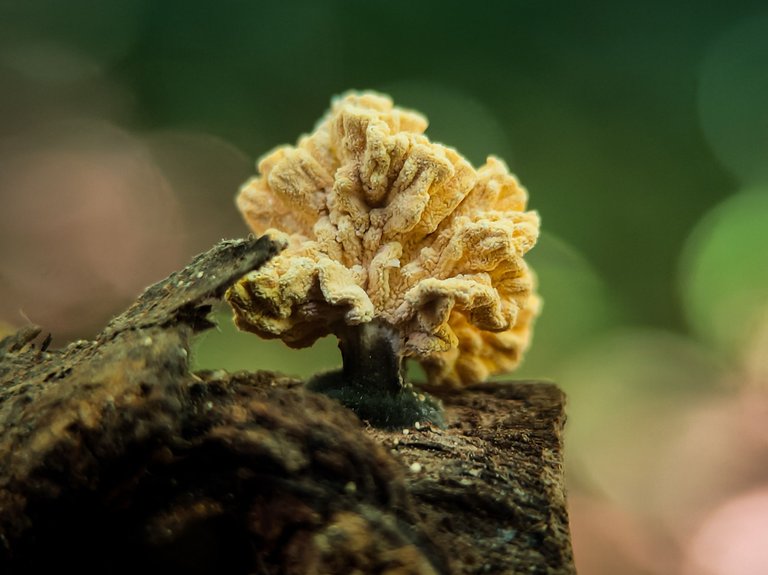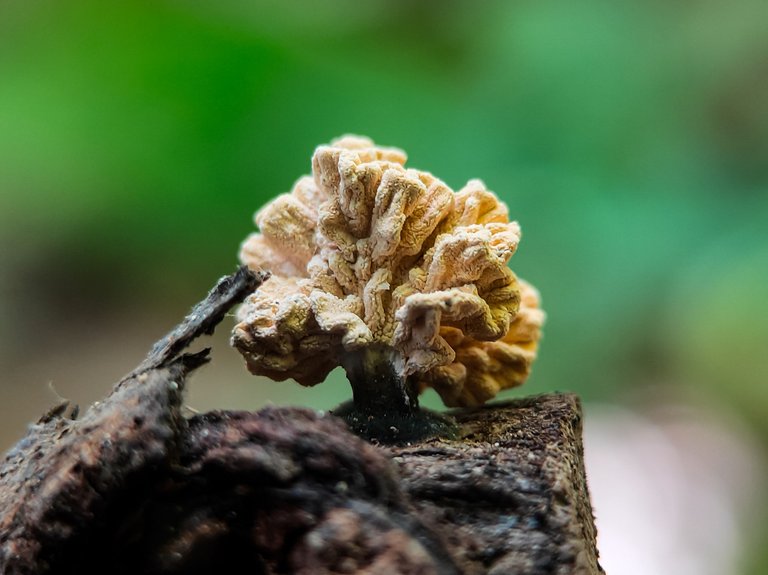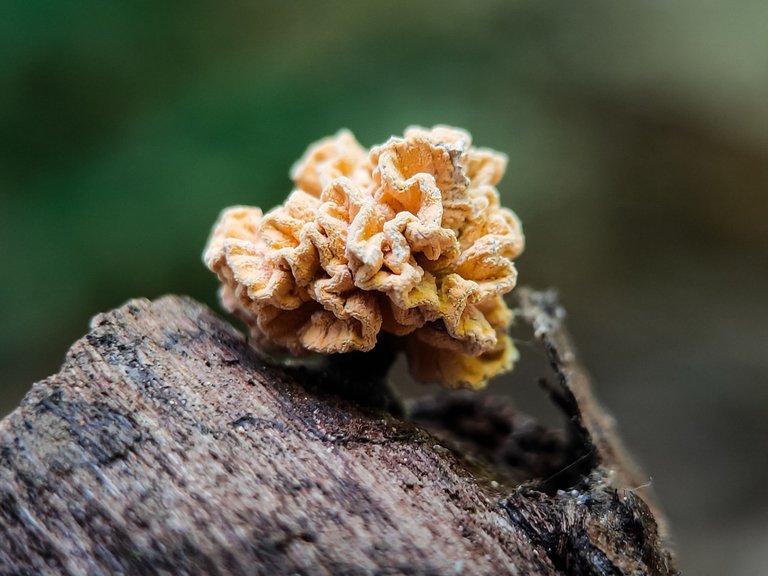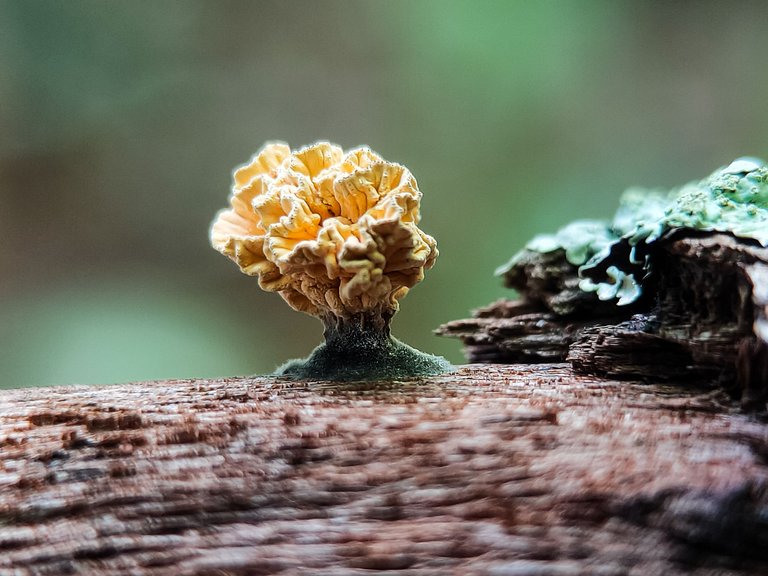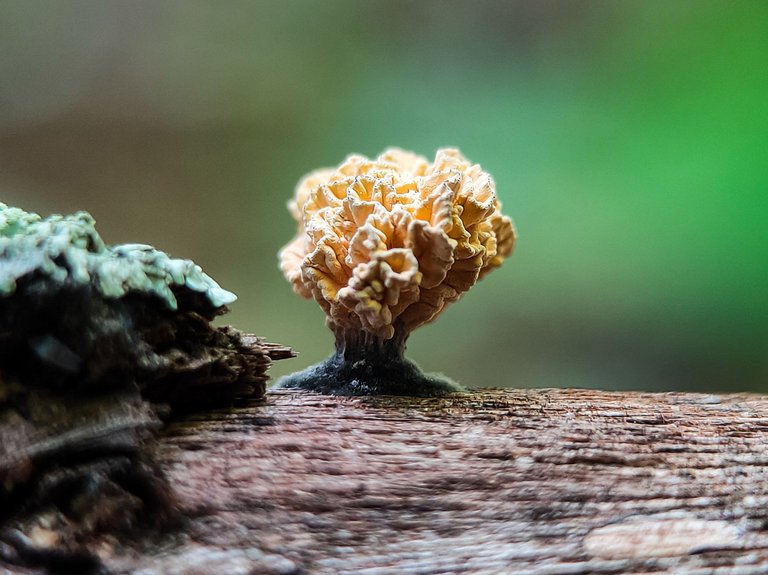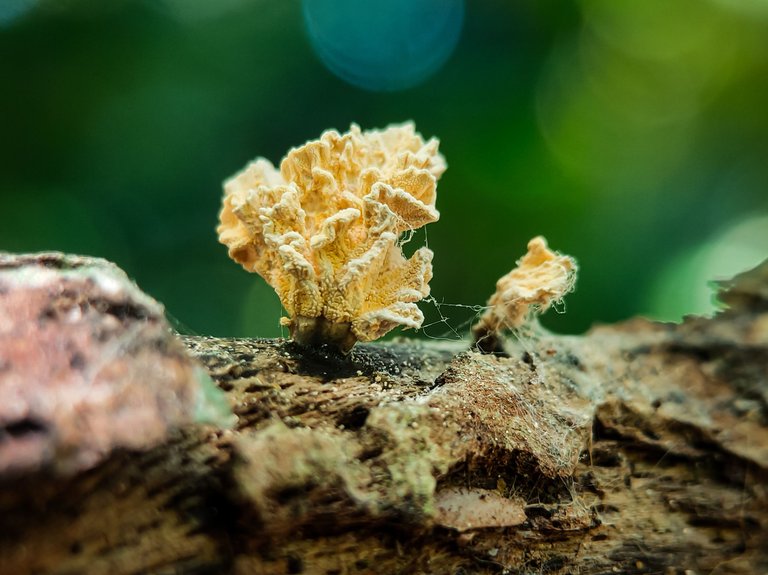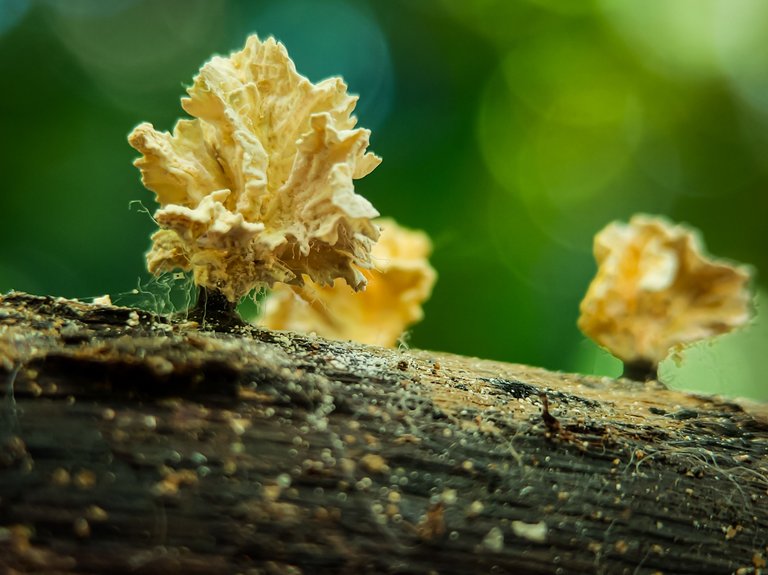 Then the second mushroom is the Marasmius elegans mushroom. As the name suggests, this mushroom, which belongs to the Marasmiaceae family, appears truly elegant with color, size & shape which is a beautiful & attractive combination.
"Marasmius elegans, commonly known as the velvet parachute, is a species of fungus in the family Marasmiaceae. It has a reddish-brown cap, and a whitish stipe with white hairs at the base." Wikipedia
This fungus can usually be found growing on small twigs in shady & damp locations. Interestingly, this time I found this Marasmius elegans fungus growing on rotten leaves.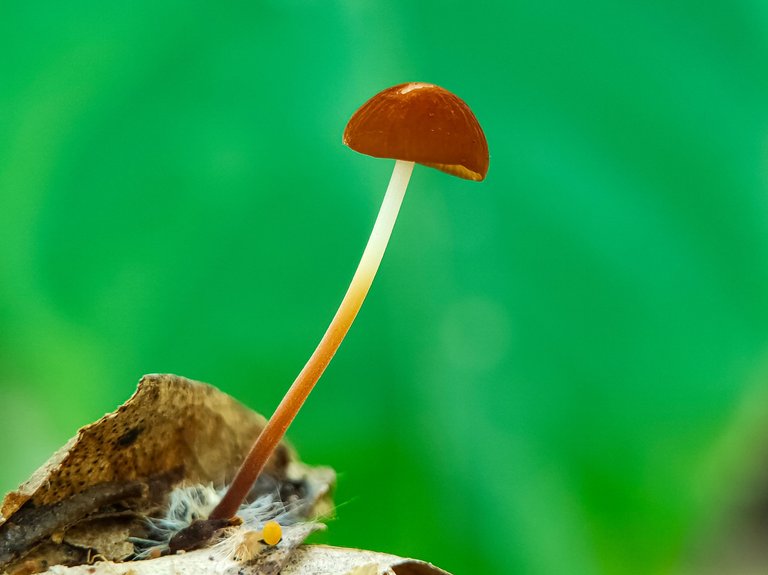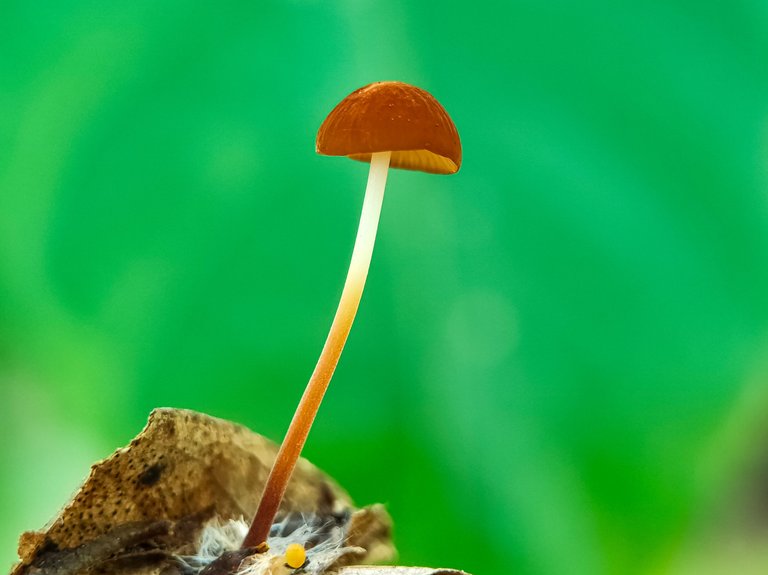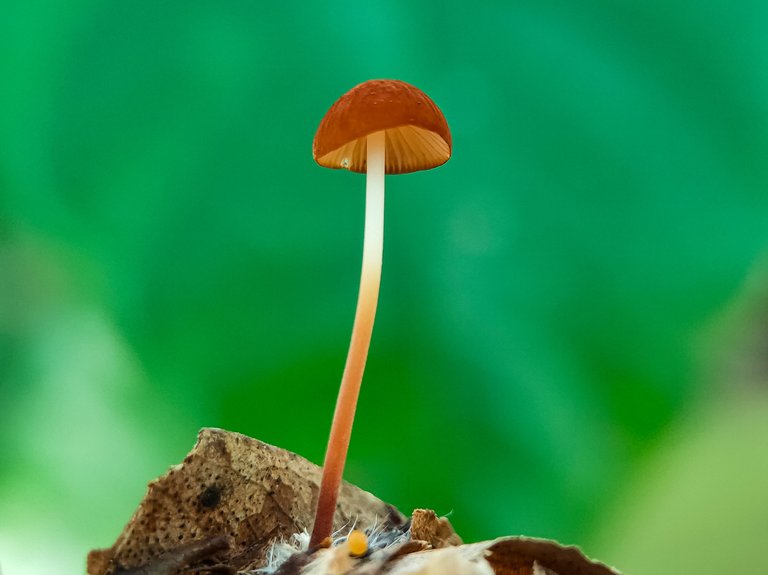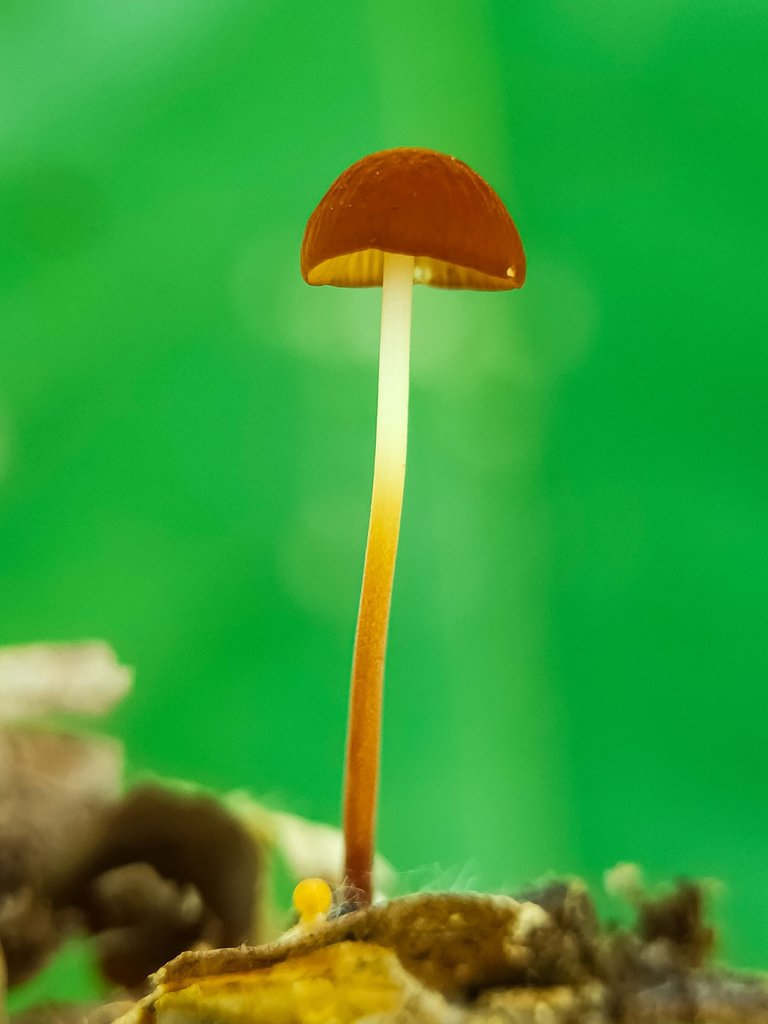 | Camera | Realme 3 Pro + Macro Lens |
| --- | --- |
| Category | Fungi Photography |
| Processed | Lightroom |
| Location | Tanah Luas, Indonesia |