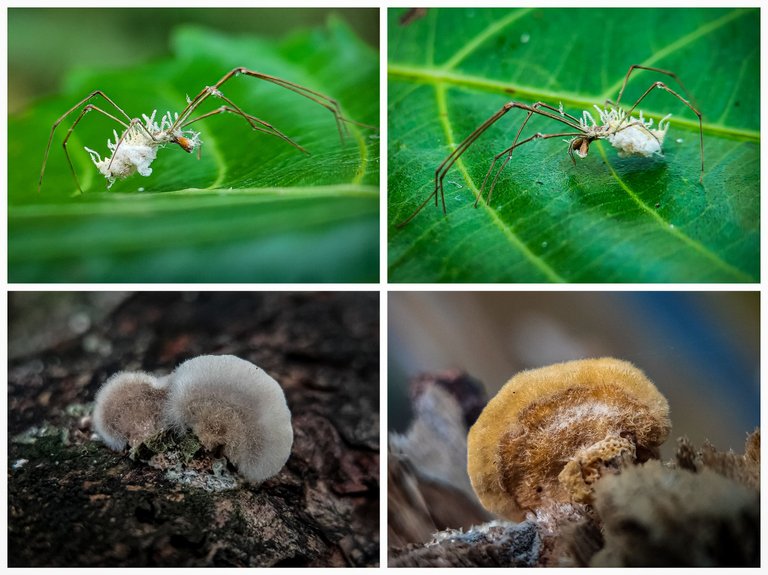 This is my contribution to #FungiFriday by @ewkaw
Today I again want to share two types of mushrooms that I got at two different locations a few days ago. The first is the Trametes hirsuta mushroom, a mushroom that is also known as the "hairy bracket" which comes from the Polyporaceae family. Like the name attached to it, this mushroom is indeed filled with fine hairs, and fortunately I found this mushroom in two color versions, namely white and yellow.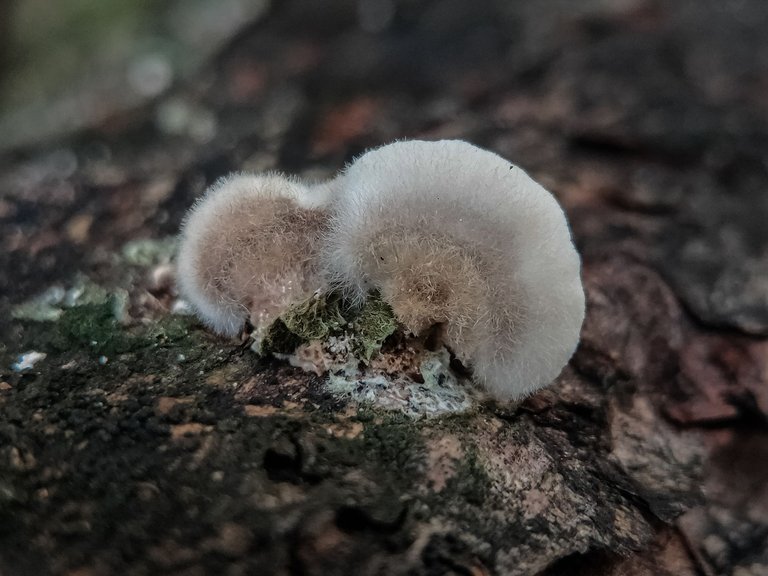 Then there is a spider infected with the Torrubiella fungus, a fungus from the Cordycipitaceae family that almost covers all parts of the spider's body.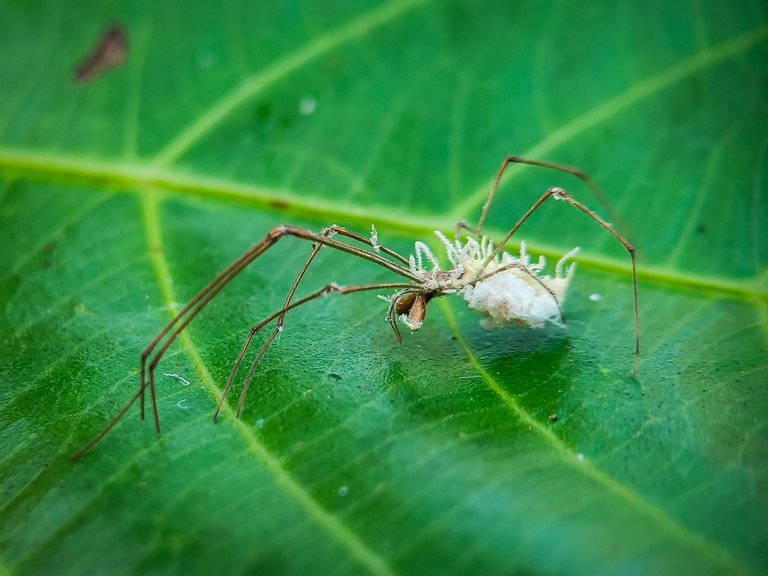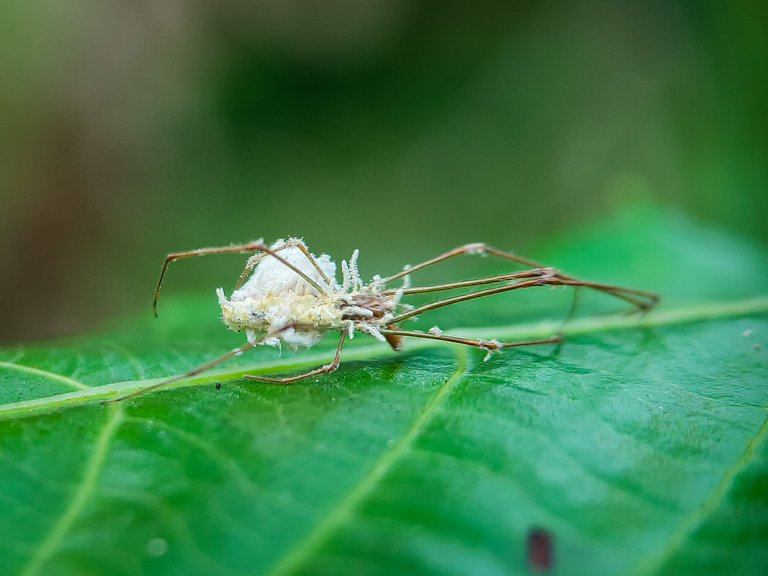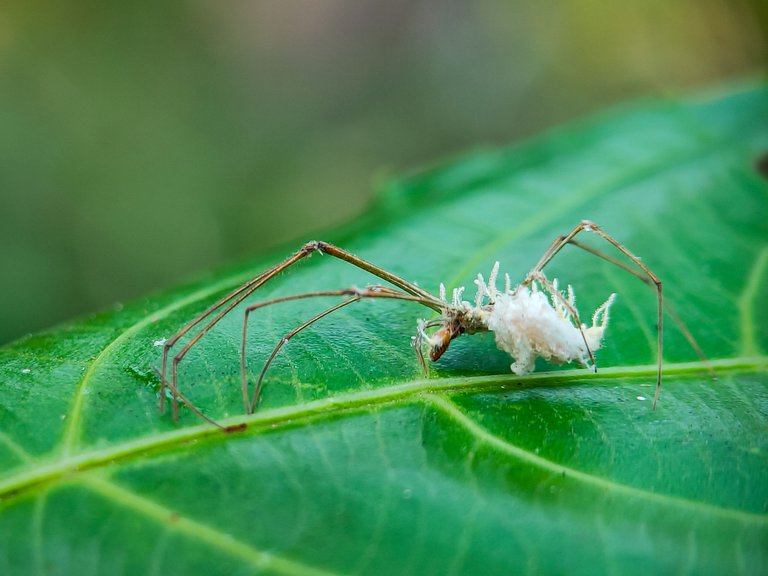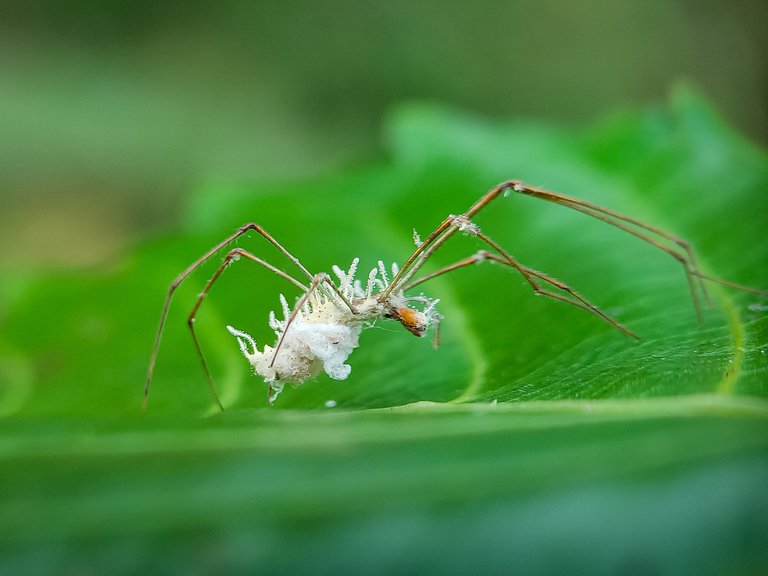 | Camera | Realme 3 Pro + Macro Lens |
| --- | --- |
| Category | Fungi Photography |
| Processed | Lightroom |
| Location | Tanah Luas, Indonesia |