FungiFriday - Some beautiful mushrooms that grow naturally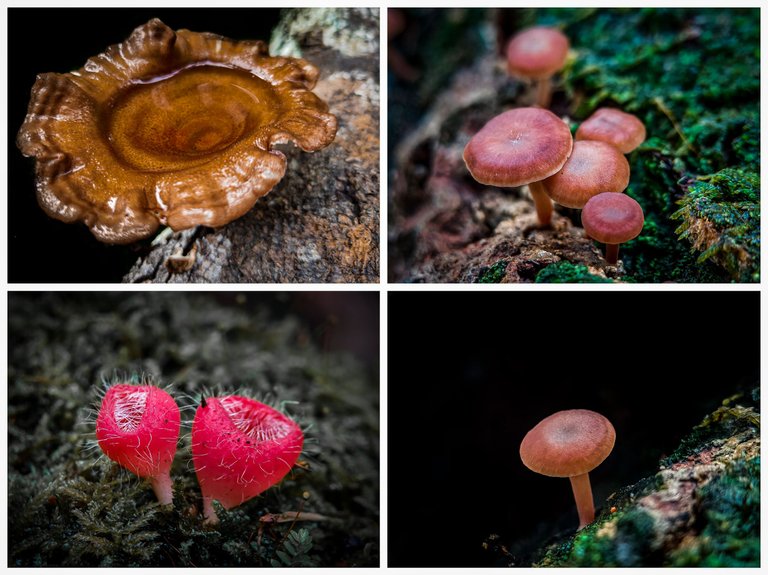 This is my contribution to #FungiFriday by @ewkaw
The rainy season wets dead logs, palm fronds and other places that have the potential to grow mushrooms. And a few days ago when I went to the garden I found mushrooms growing on the roots of durian plants. Some of the roots of the old durian tree are even overgrown with moss, where brown mushrooms also grow, whose photo I have attached below.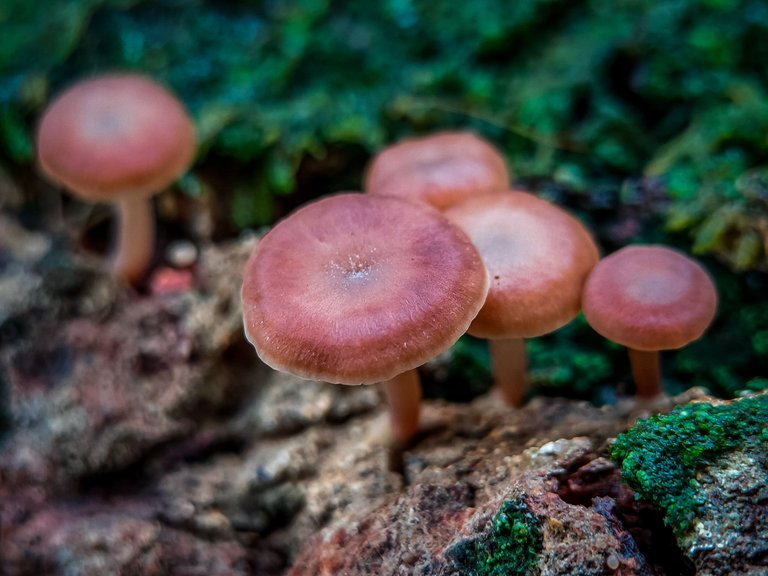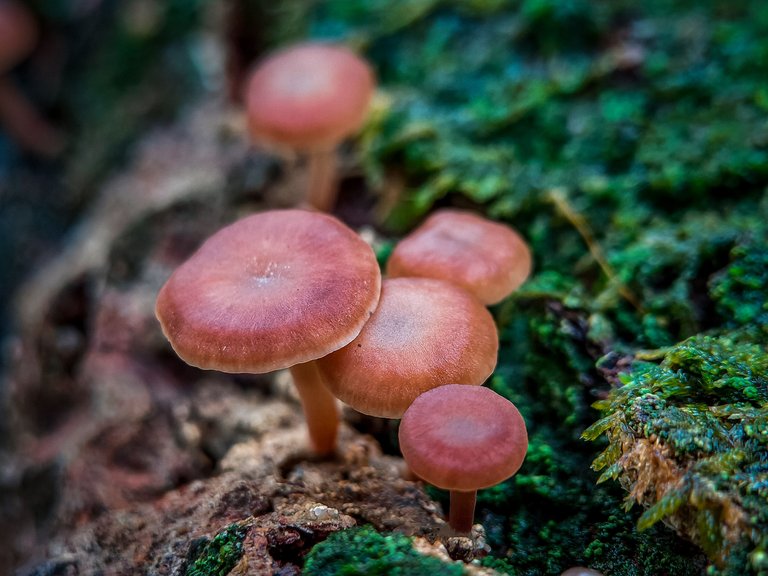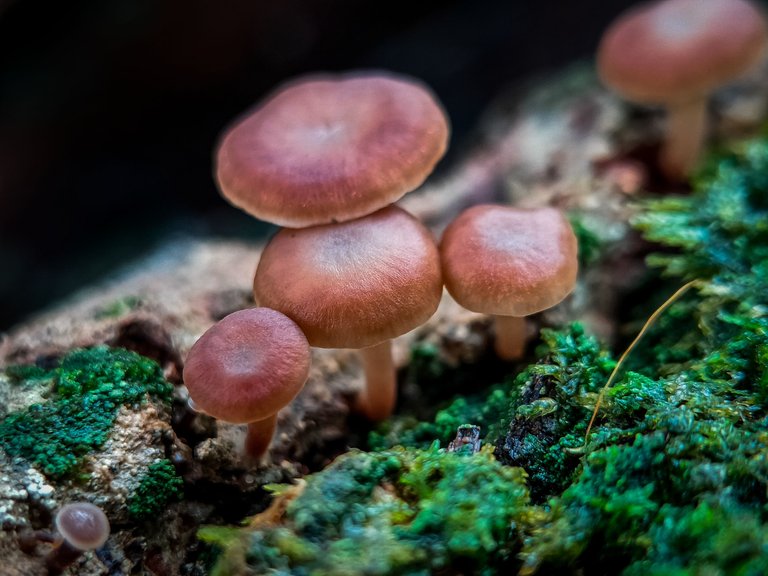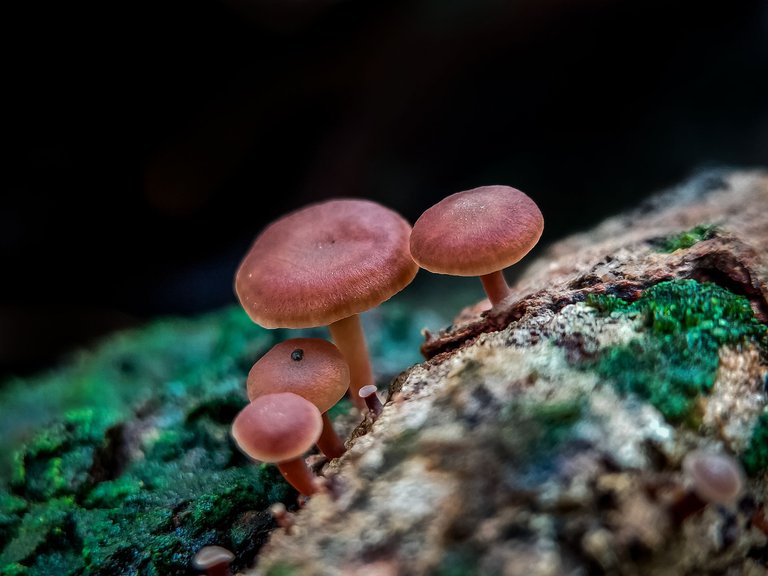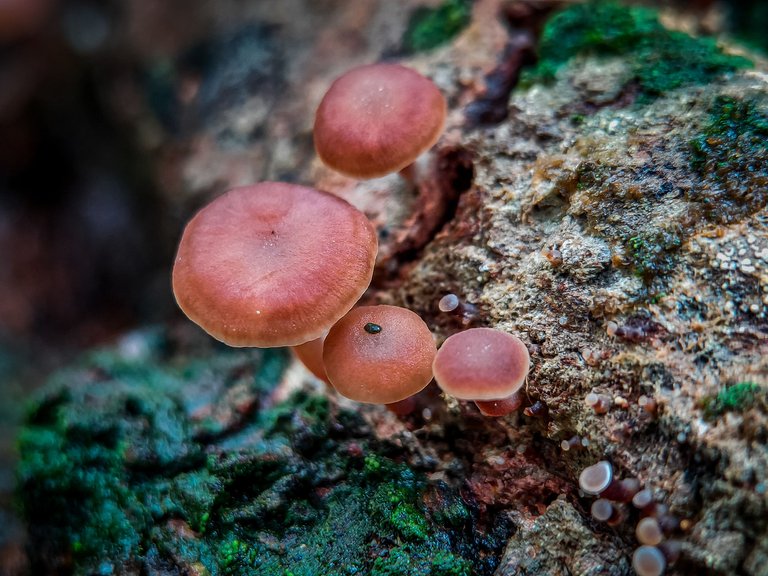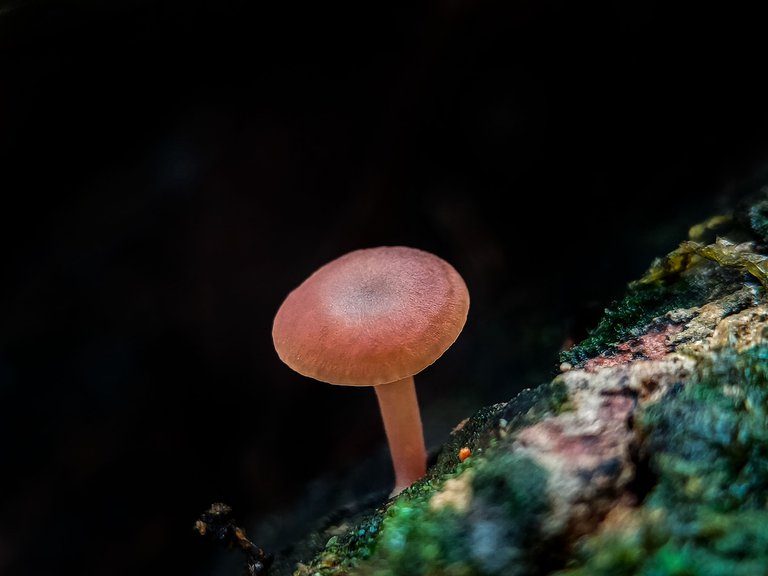 Then, in a pile of palm fronds, some of which are already stagnant with water, there is a red fairy cup mushroom (Sarcoscypha coccinea), which is partially dirty with mud. Finally I was interested in picking some of the mushrooms and then I moved them to another place and of course it would be easier for me to take pictures of them.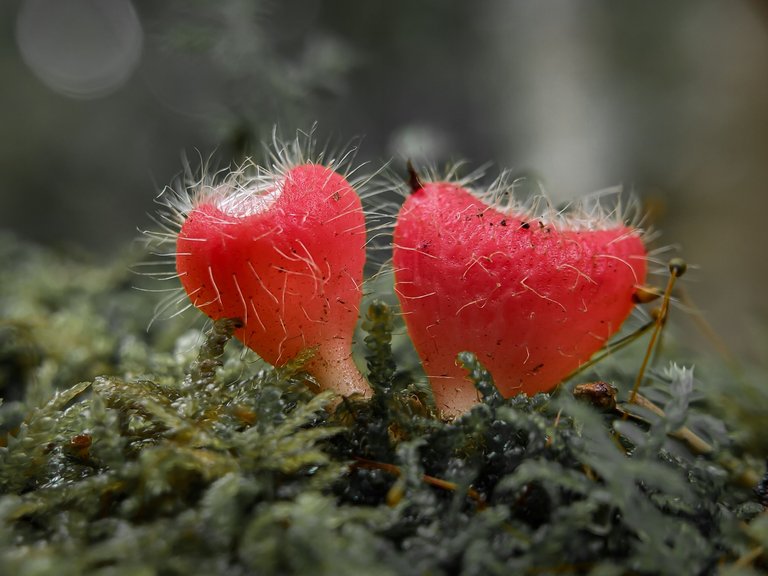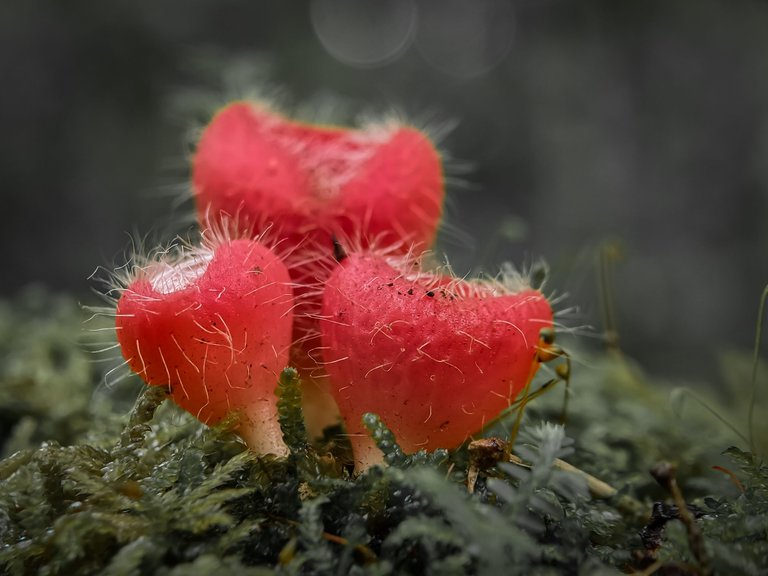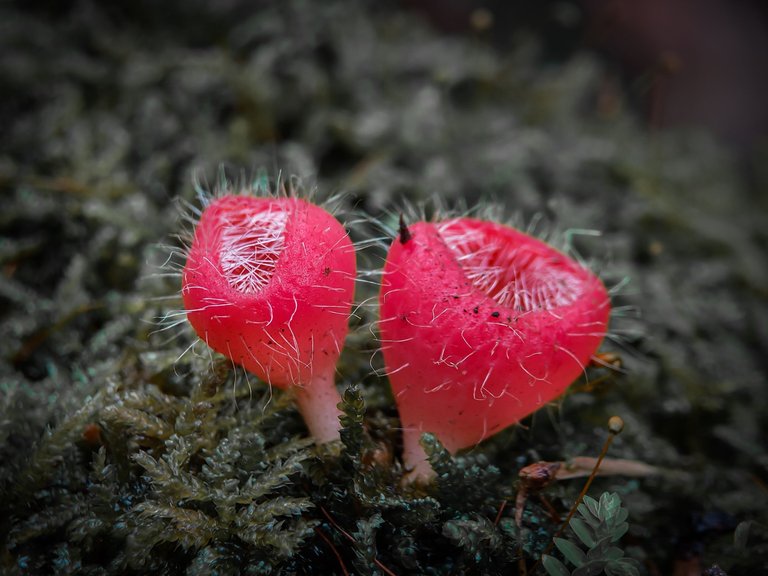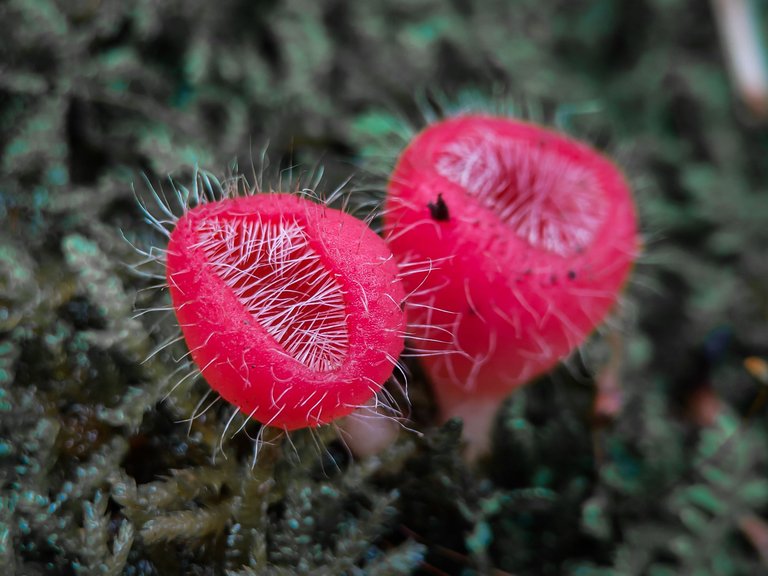 And the last mushroom is a mushroom that I found growing on a large log that had been cut down. It is the Panus Neostrigosus mushroom, a fungus that when young is trumpet-shaped and has fine hairs. Then interestingly this was the first time I saw this mushroom grow big and it turned out that when it was in full bloom this mushroom could hold quite a lot of water. :) Some sources also mention that this mushroom can also be eaten, but it's best to eat it when the mushroom is still young.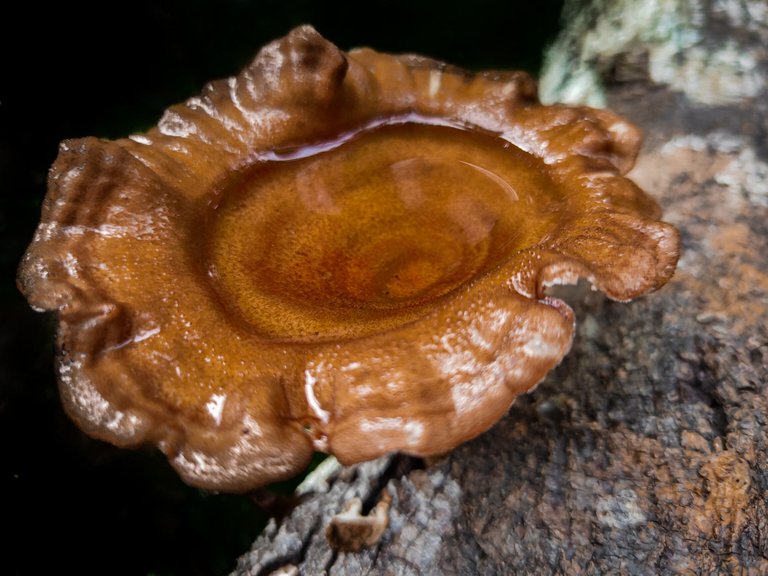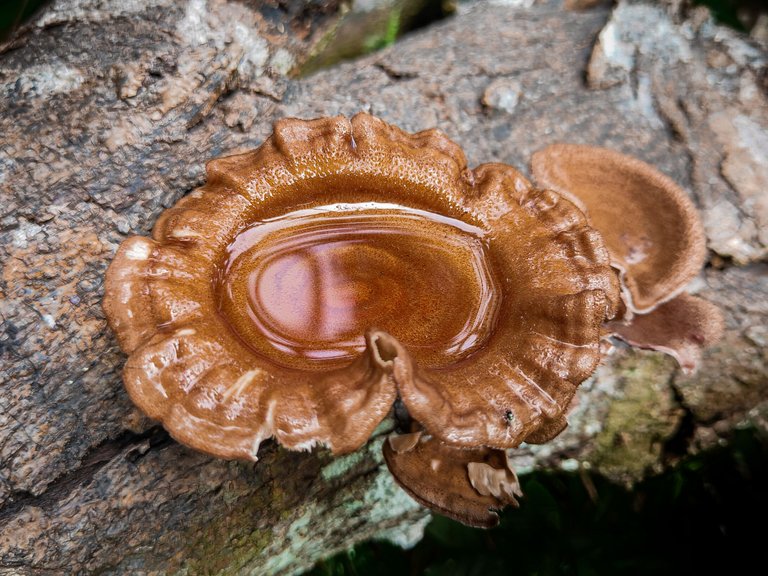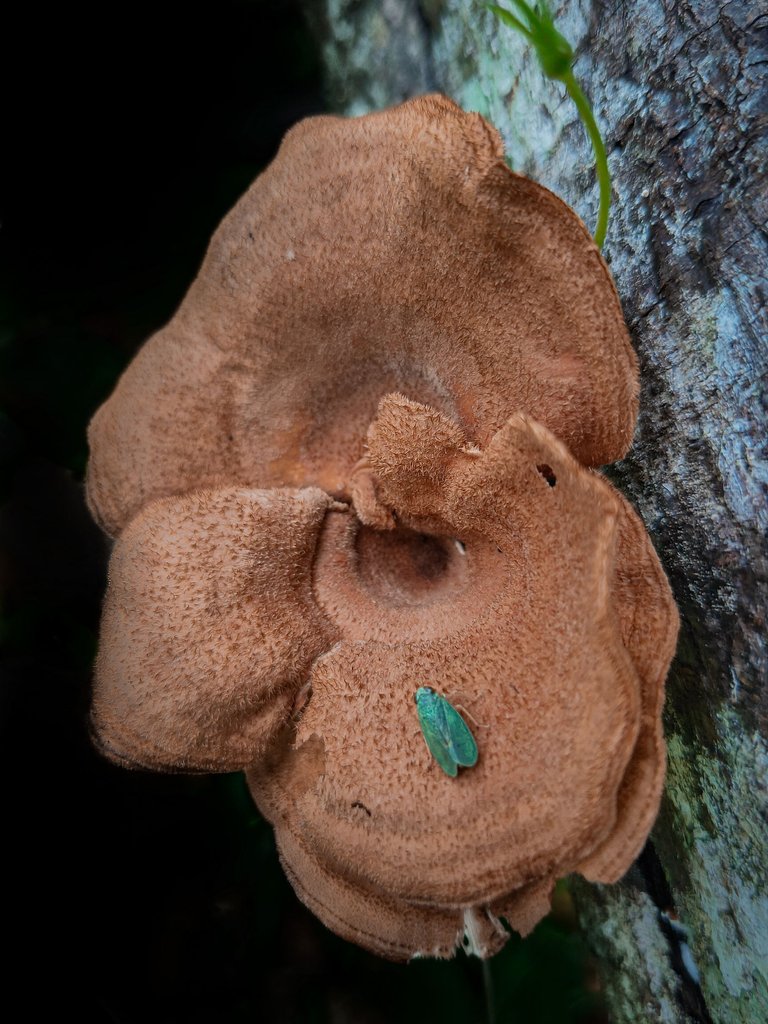 | Camera | Realme 3 + Macro Lens |
| --- | --- |
| Category | Fungi Photography |
| Processed | Lightroom |
| Location | Tanah Luas, Indonesia |
---
---