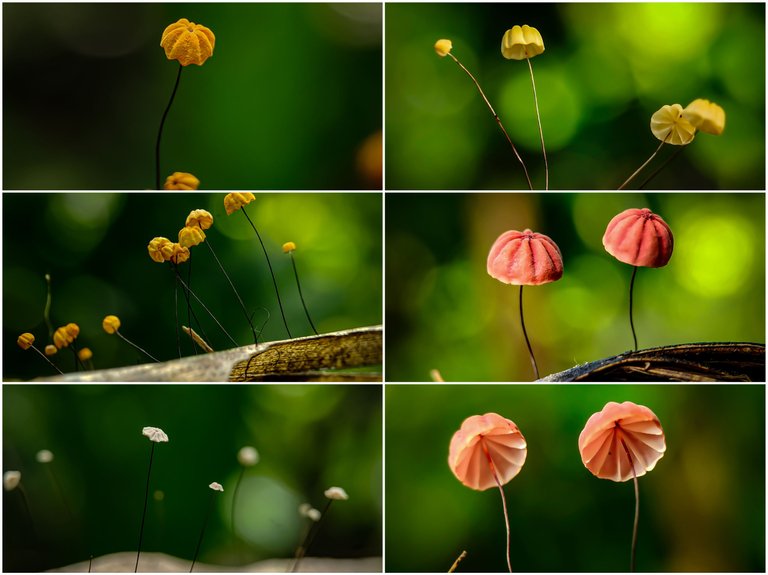 This is my contribution to #FungiFriday by @ewkaw
How are you all mushroom lovers? I hope that all of us are always in good health and that all work matters are carried out.
As we know, the Marasmius mushroom genus presents several types of beautiful small mushrooms. Both in terms of size and color that varies. And while I was hunting for mushrooms I've gotten at least 3 types of color from the marasmius mushrooms that grow on rotting cocoa leaves.
The 3 types of marasmius mushrooms that I mean are:
Marasmius haematocephalus is a red fungus belonging to the Marasmiaceae family which is small and grows on rotten leaves. And I myself found this fungus often grows on the leaves of the rotten cocoa plants.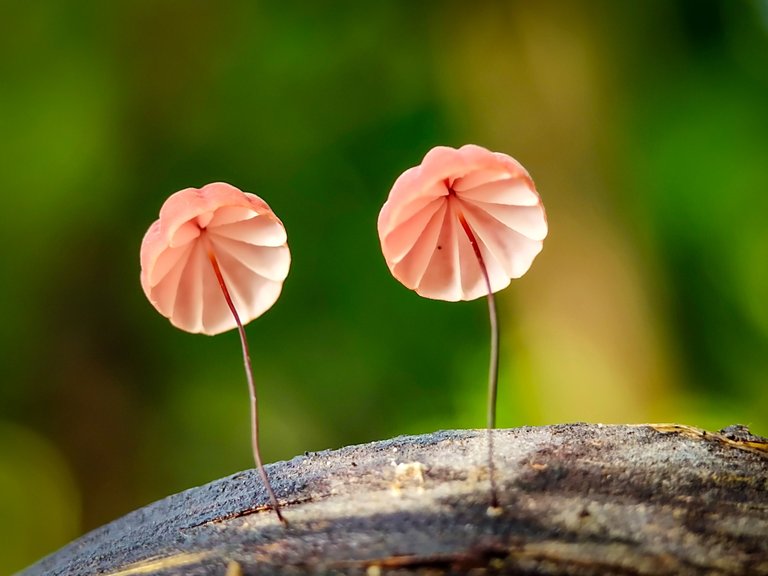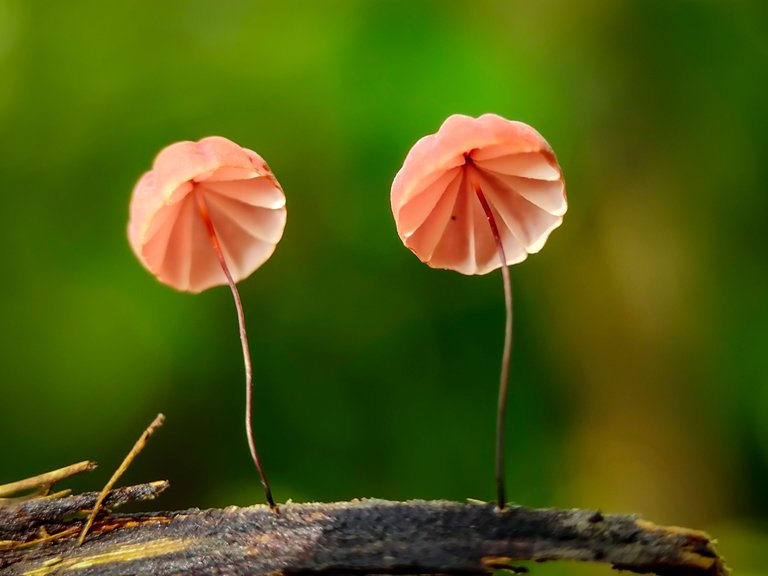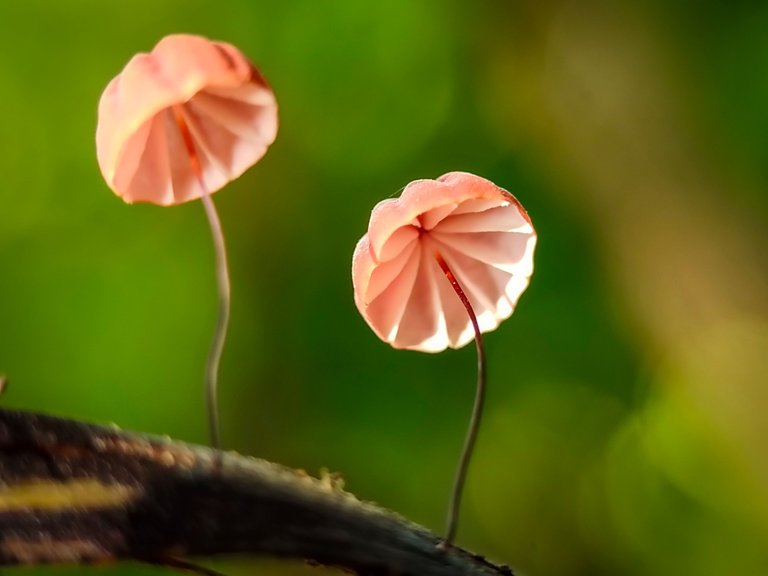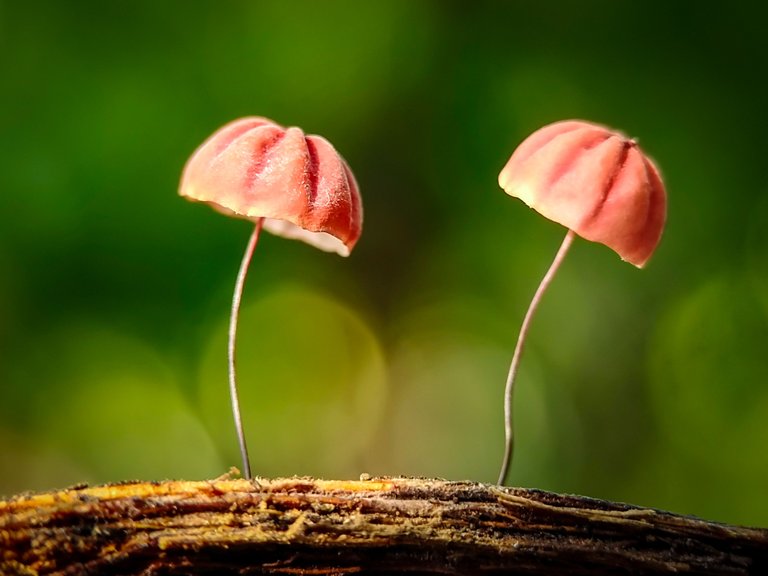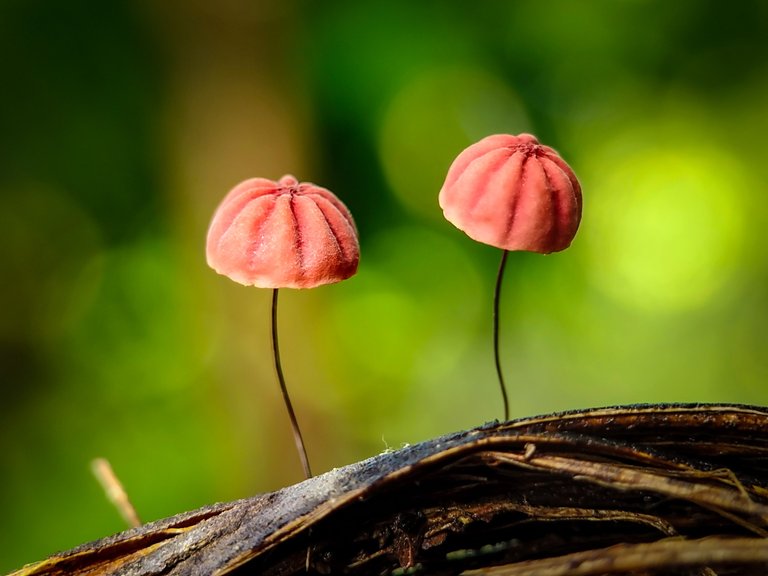 And the second is Marasmius limosus, yellow in color which also comes from the Marasmiaceae family with the same growing location, namely on rotten leaves.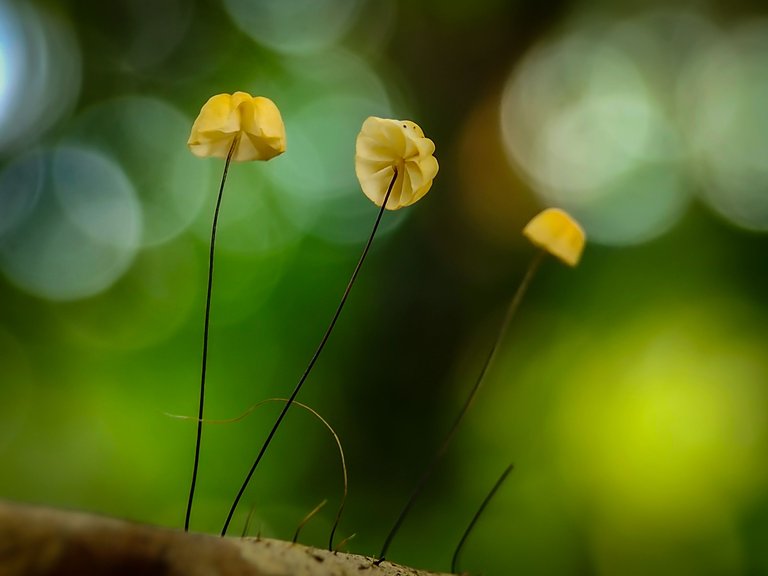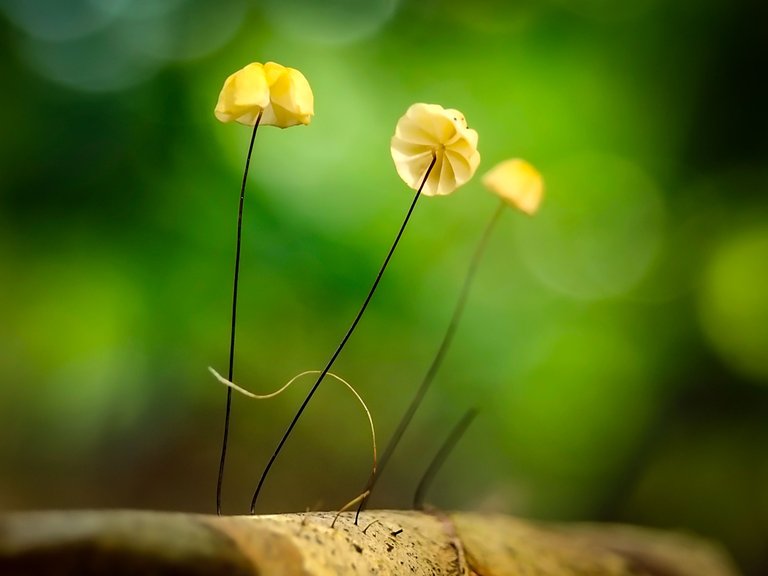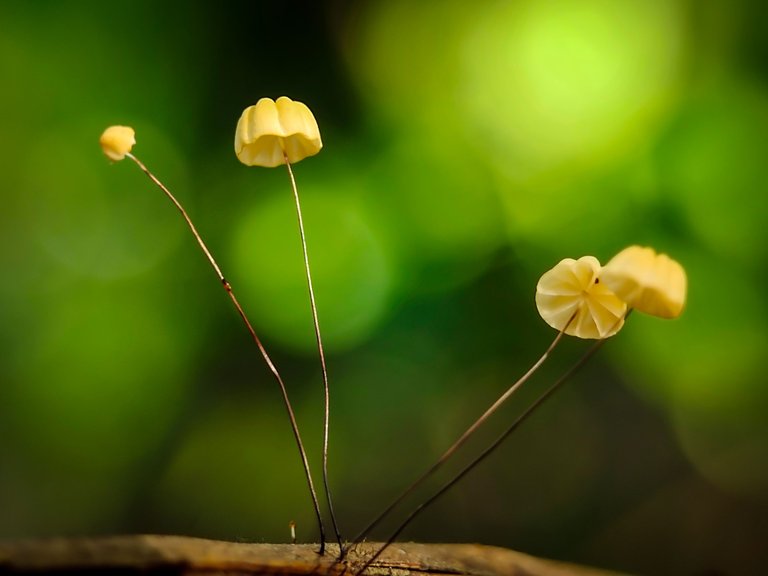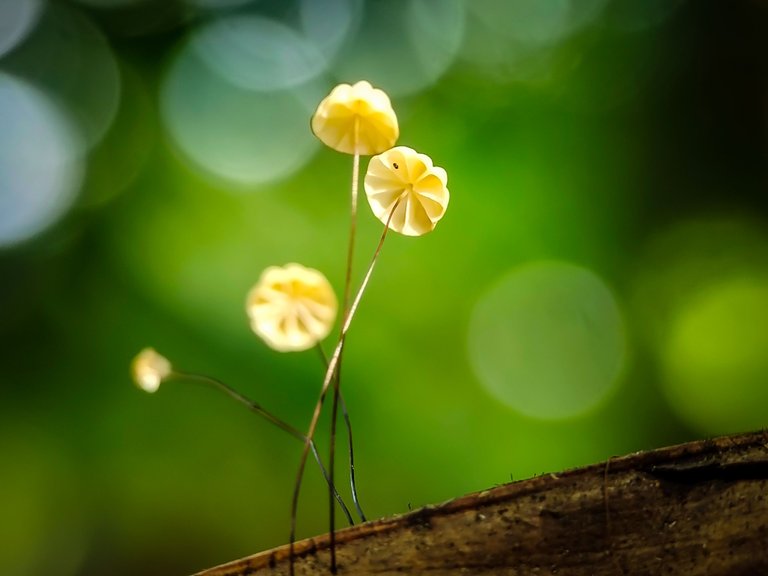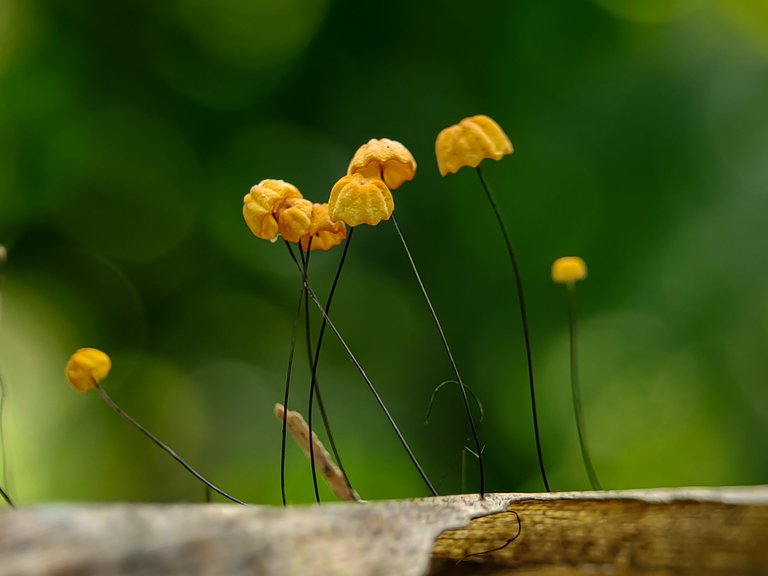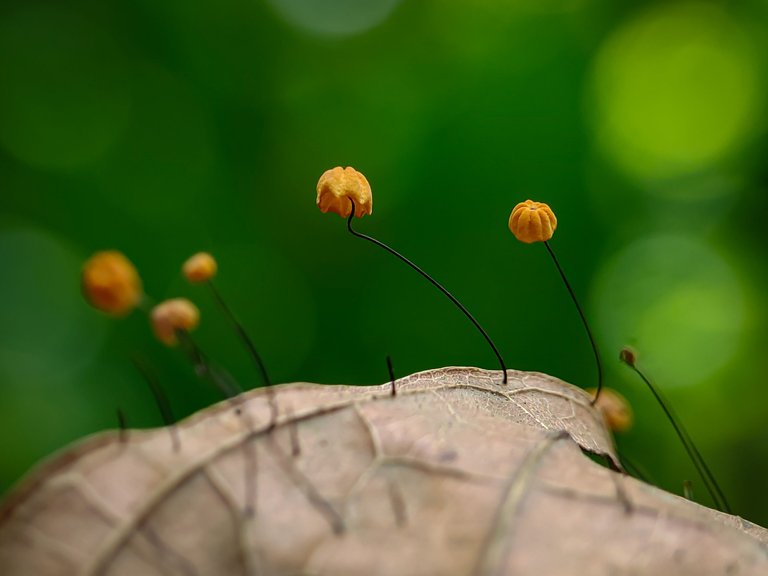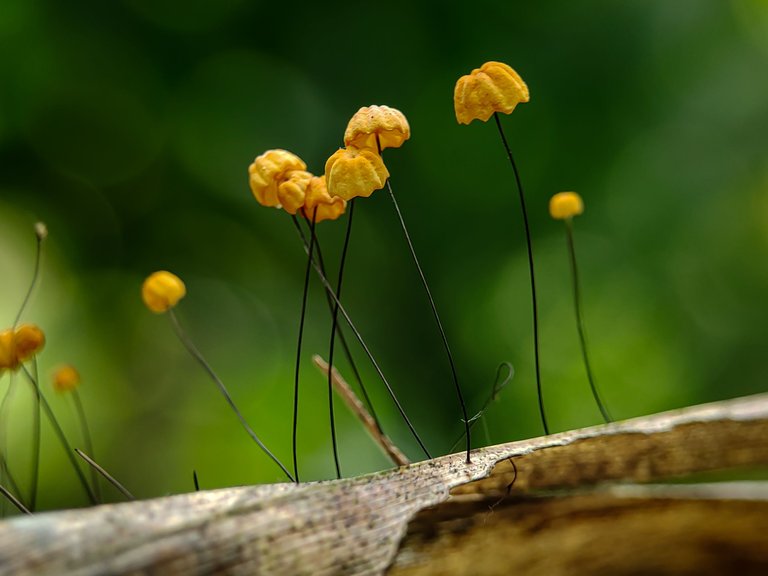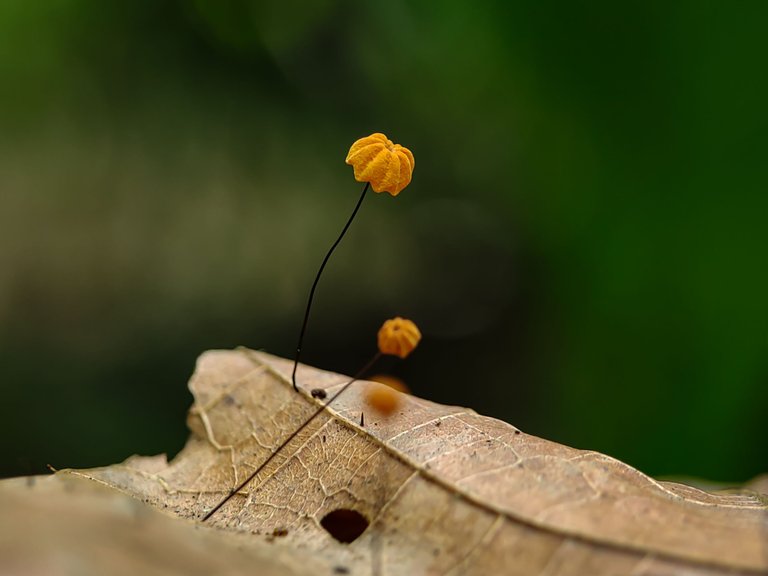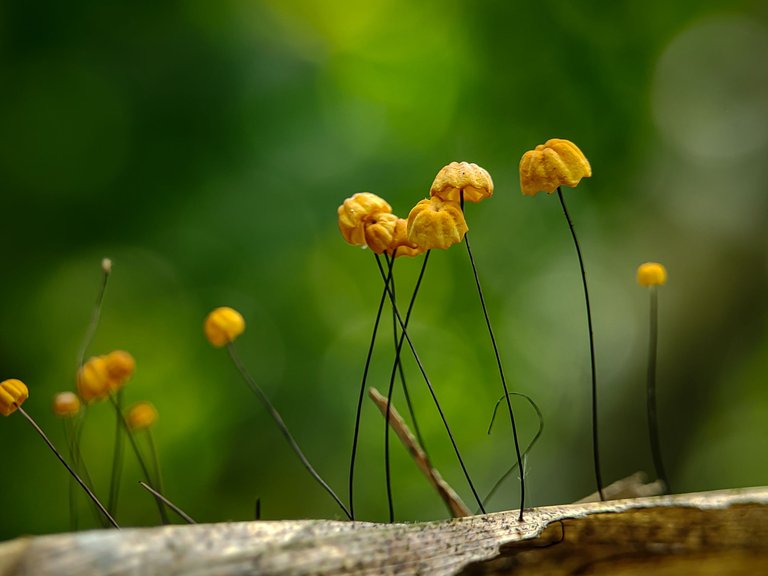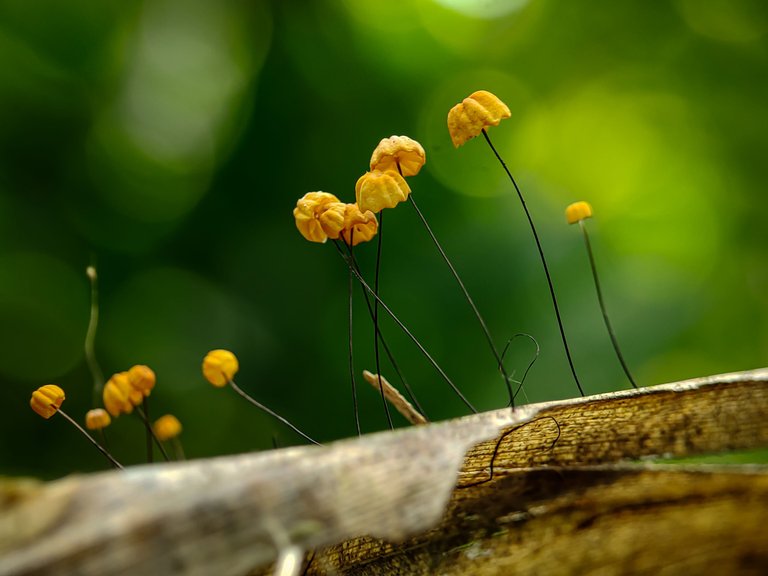 And the last one, referring to the results of google lens assistance, is the Marasmius capillaris mushroom, this mushroom is white. It's just that I got it a little late so the white color was a bit old and almost changed to brownish white.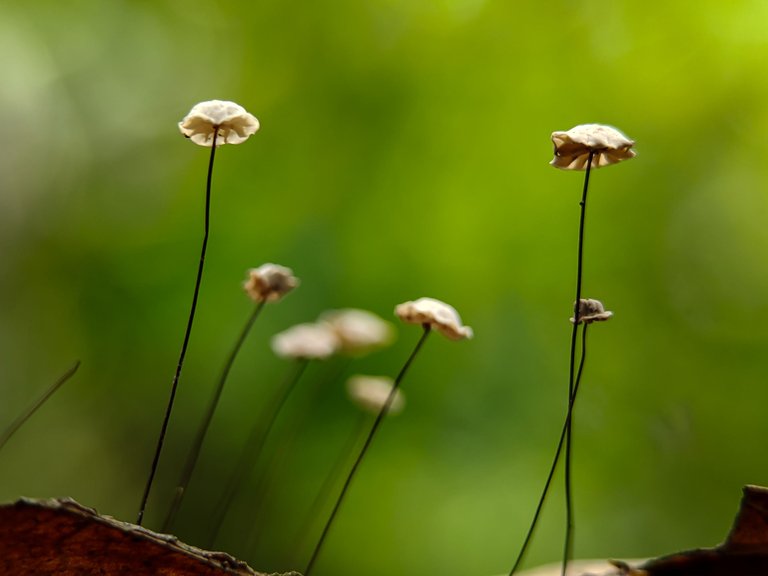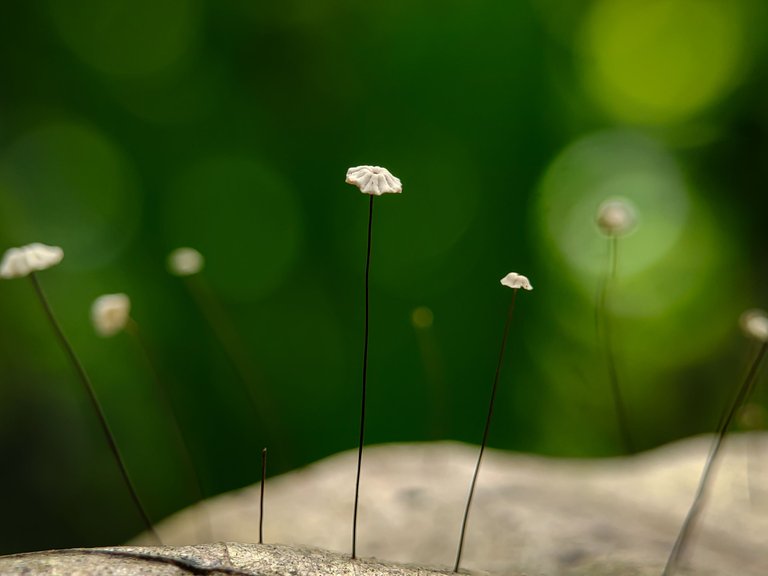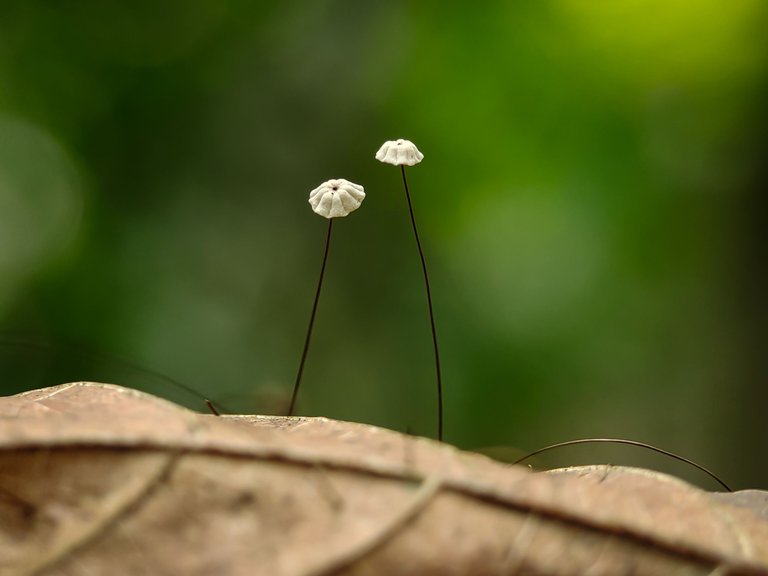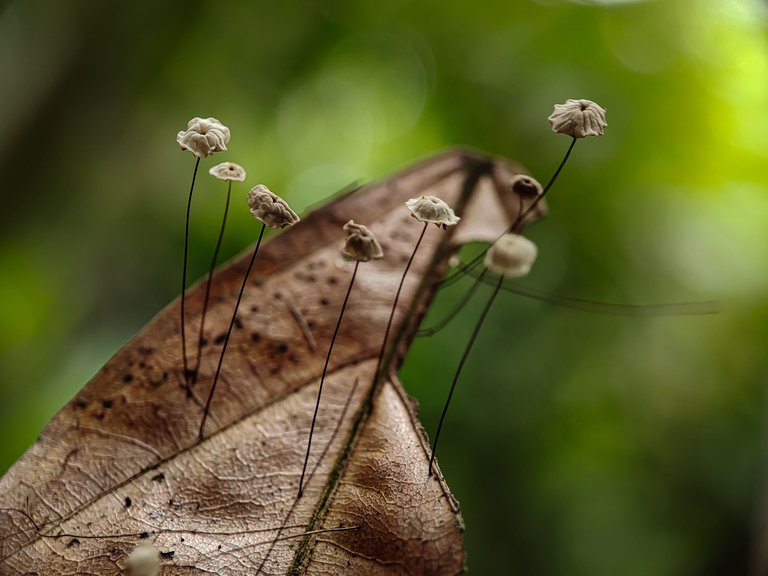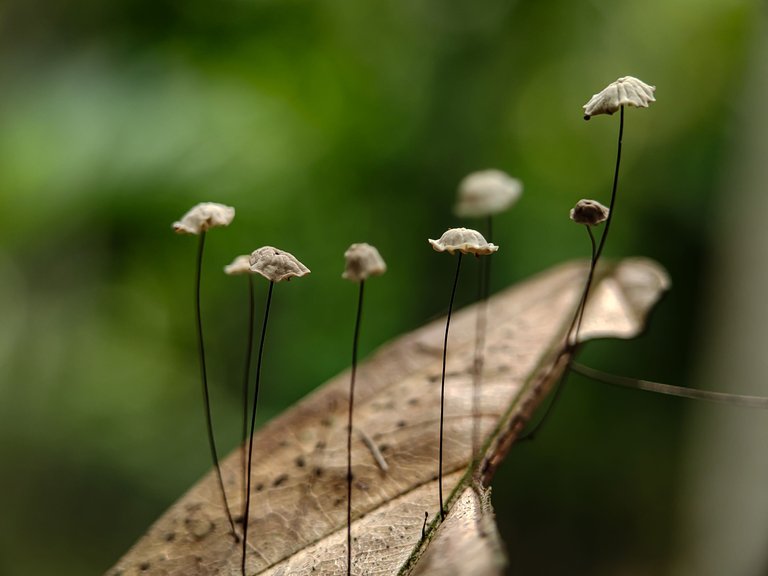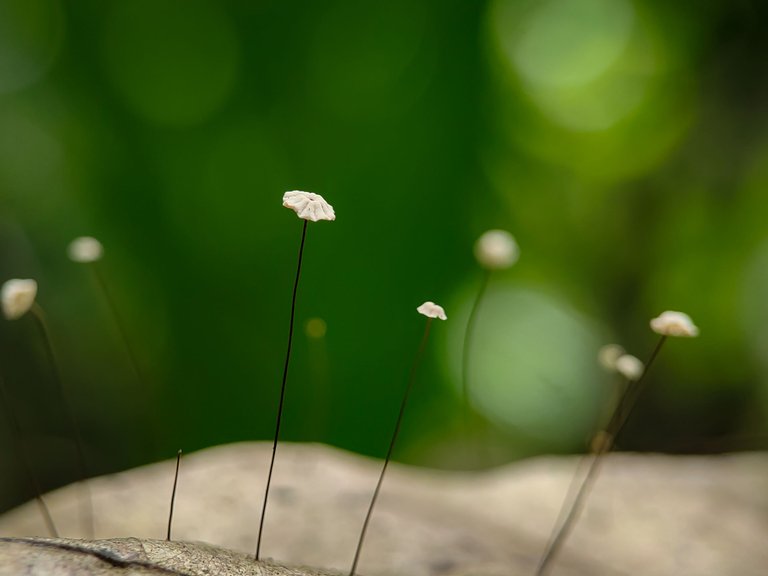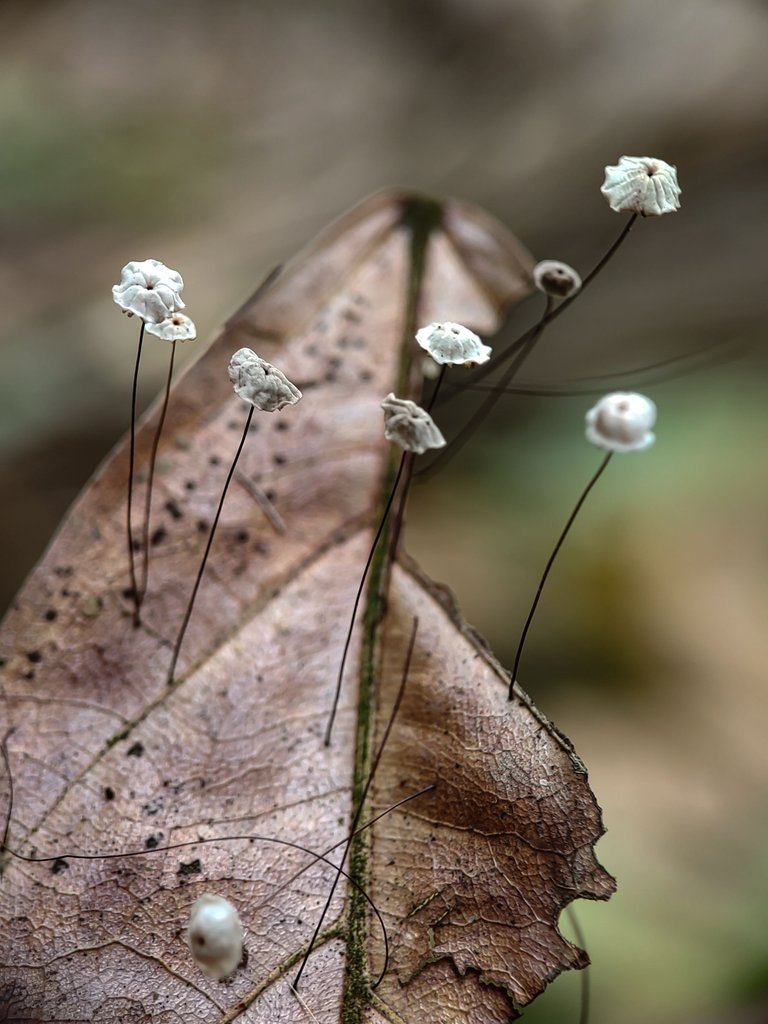 | Camera | Vivo V2040 + Macro Lens |
| --- | --- |
| Category | Fungi Photography |
| Processed | Lightroom |
| Location | Tanah Luas, Indonesia |