Friday has returned, and it's time to share the mushroom hunting results. So for week 23 of #FungiFriday, I'll share some photos of mushrooms taken using my phone's camera and an external macro lens.
The mushroom spot in the Sidomulyo forest is still a topic of discussion. My favorite mushroom spot on prior mushroom walks was the forest area in the Bukit Rata valley. However, I recently found a new mushroom spot in the Sidomulyo forest, which is part of the North Aceh district's rainforest.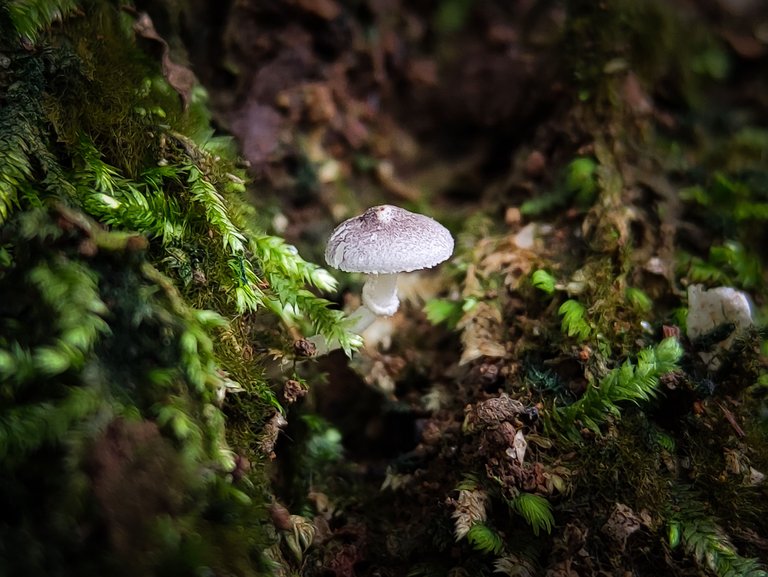 As I descended the valley leading to the river, I saw those little mushrooms. On mossy cliffs, these mushrooms grow.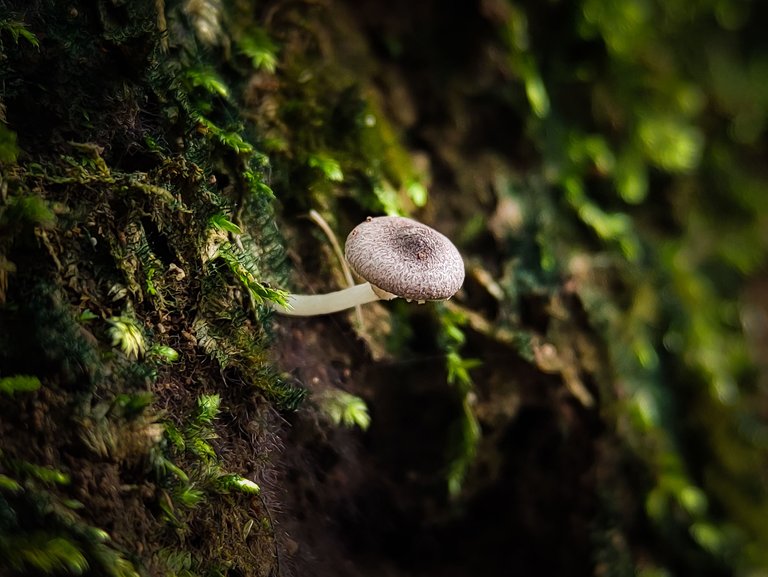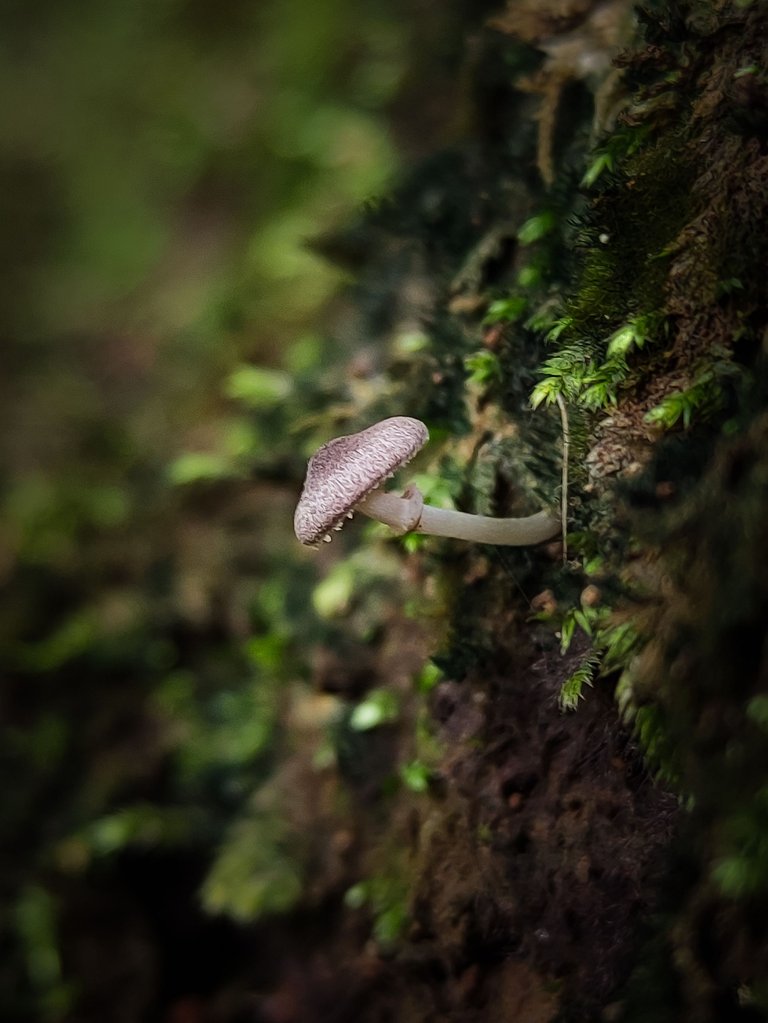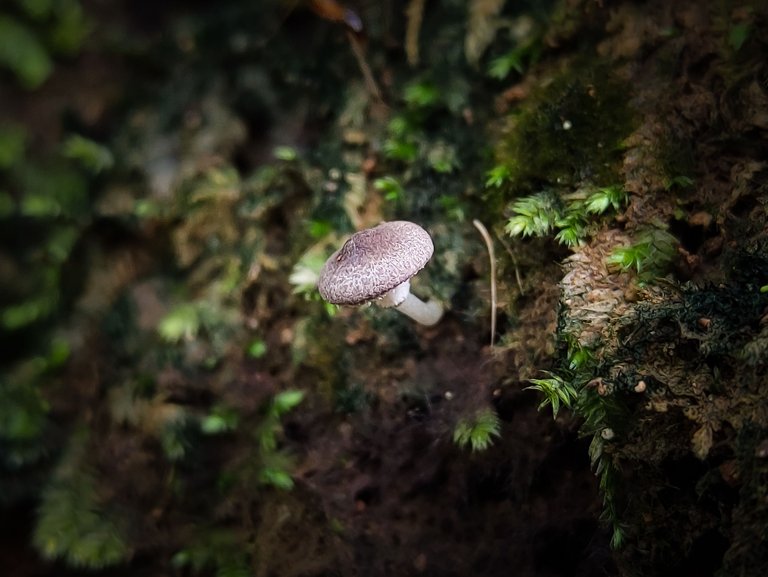 This type of mushroom grows naturally in clusters, but I must have gone at the wrong time since I only found mushrooms growing alone. It's certainly preferable to returning home empty-handed.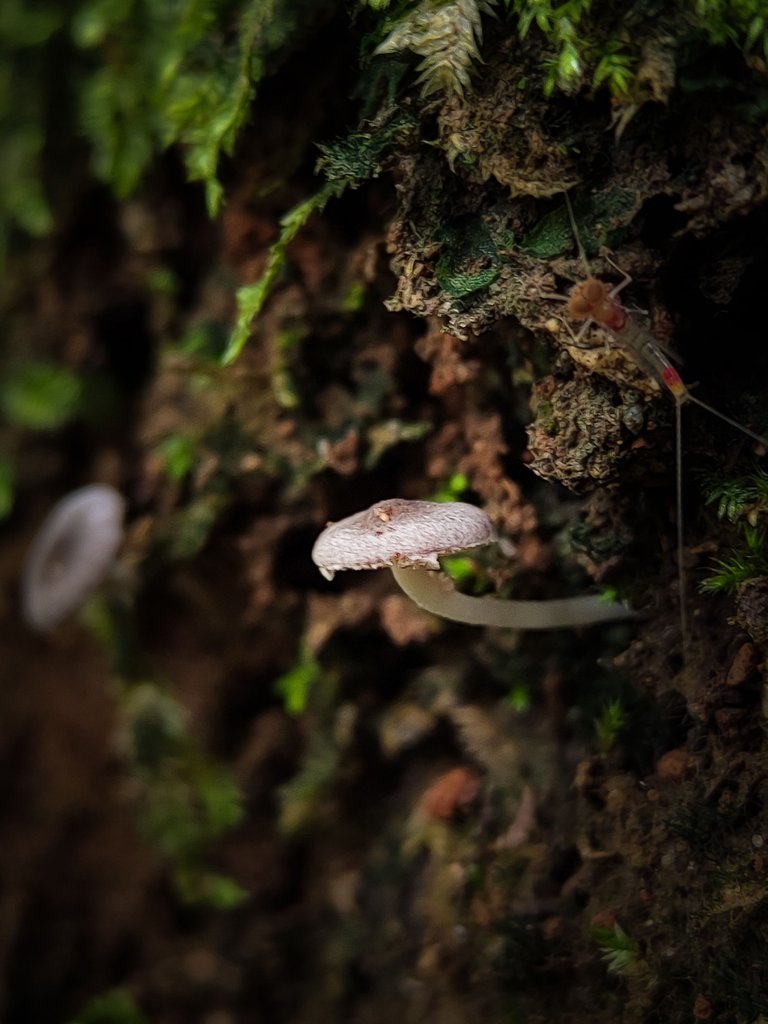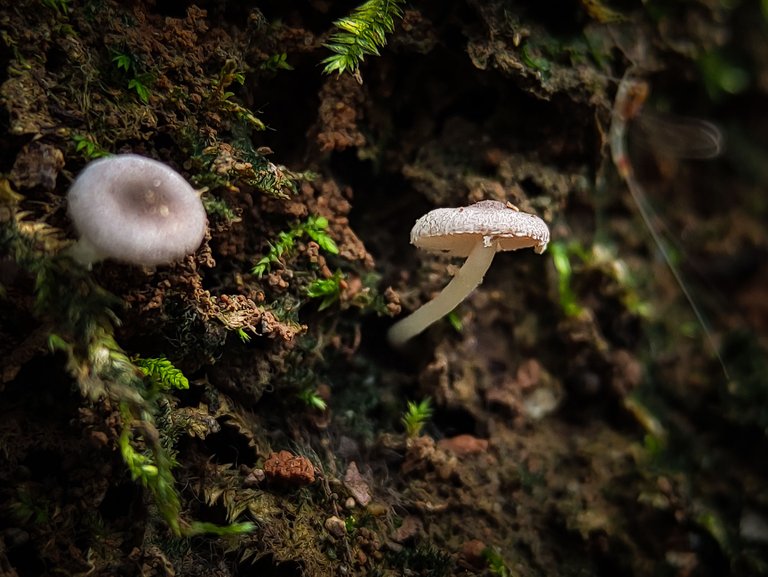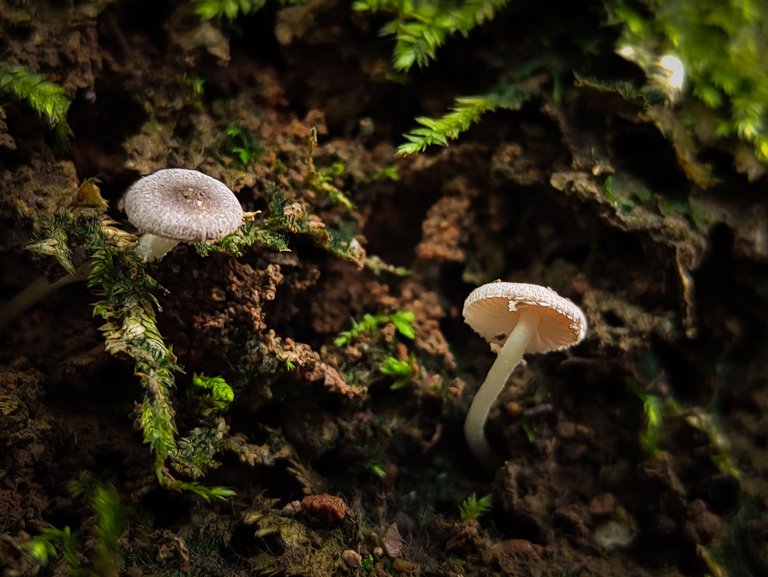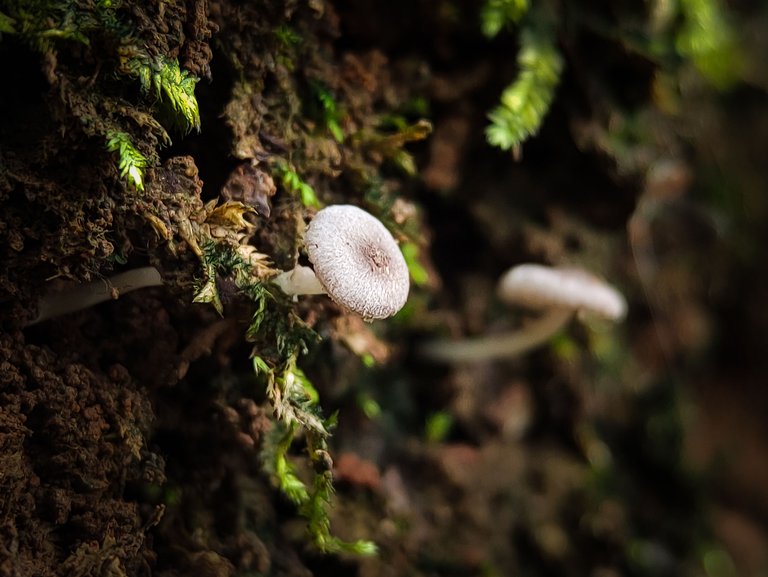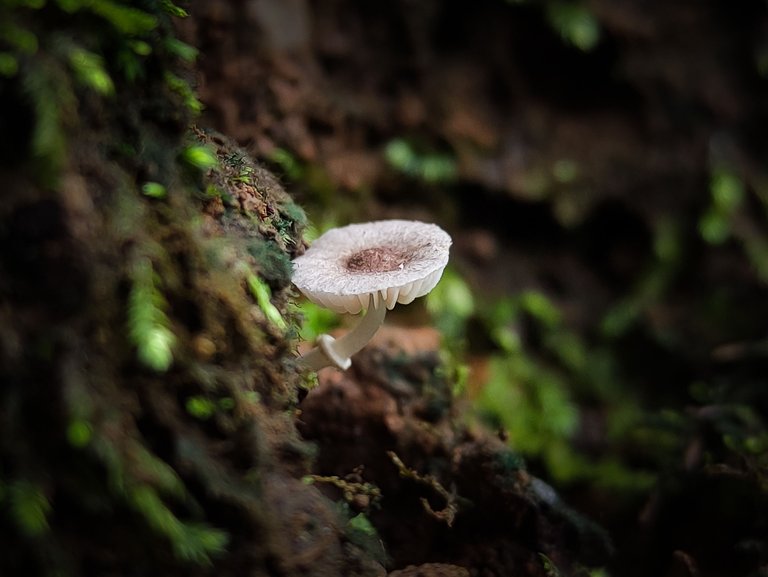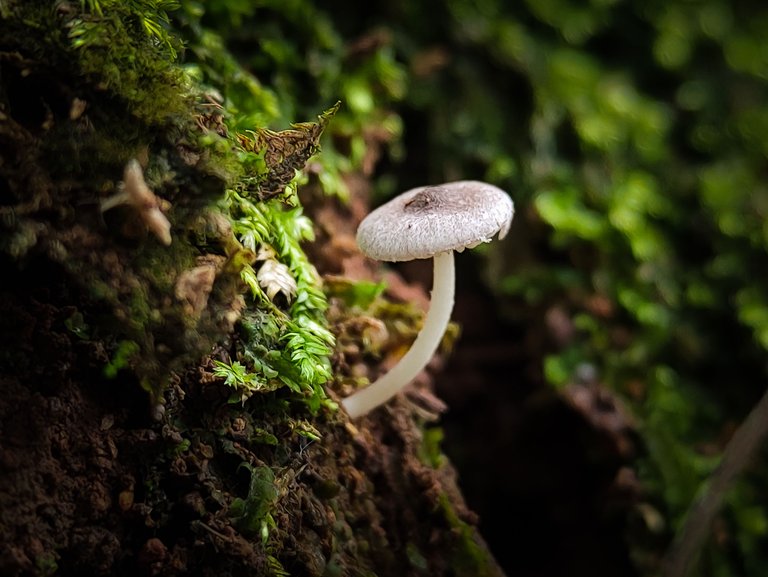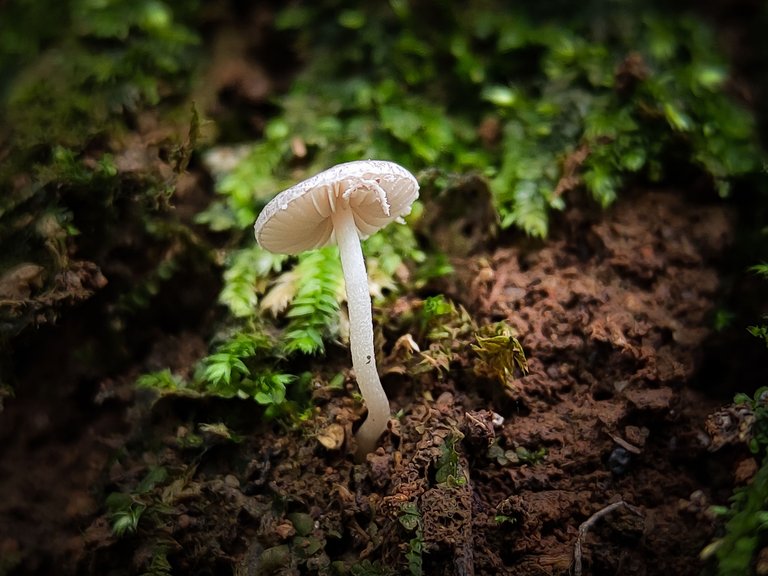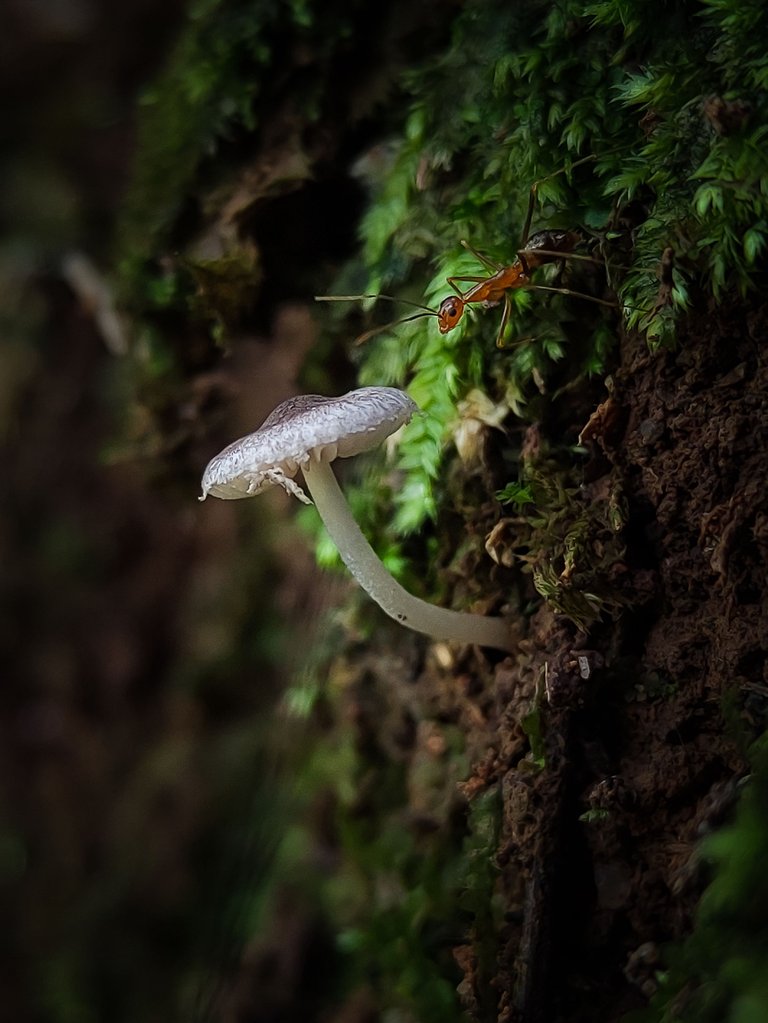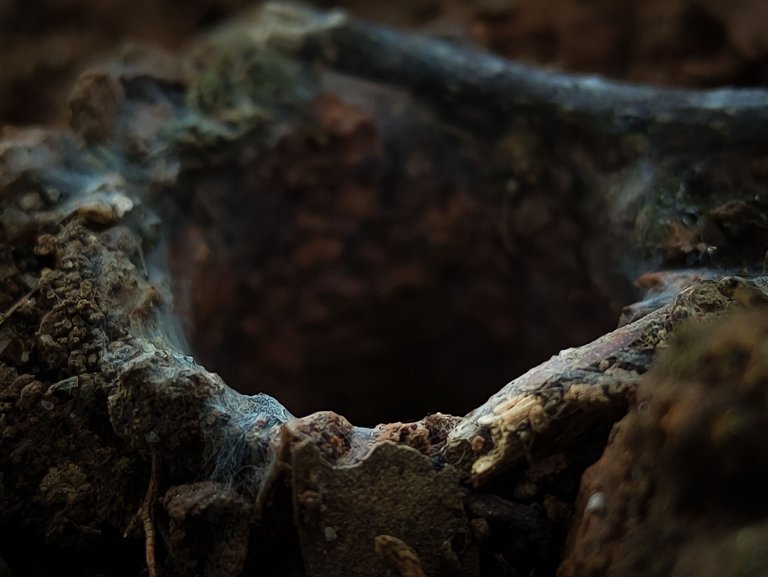 The mushroom is so little that the hole in the ant's nest appears to be larger than it. 🍄
I'm not sure what kind of mushroom this is, but based on the physical characteristics, I guess it's a Lepiota species, a genus of gilled mushrooms in the family Agaricaceae.
---
| Camera | Xiaomi Poco X3 NFC Smartphone |
| --- | --- |
| Lens | External macro lens |
| Category | Mushroom Photography |
| Processed | Mobile Lightroom |
| Location | North Aceh, Sumatra, Indonesia |
| - | - |