This is my entry for week 29 of the #FungiFriday challenge, hosted by @ewkaw, and there are so many bird's nest mushrooms that I'd want to show you here.
These photos were taken in the North Aceh rainforest last May. It was the largest fluted bird's nest mushroom find I've ever seen during mushroom walks, so I was very surprised to see the abundance of bird's nest mushrooms there.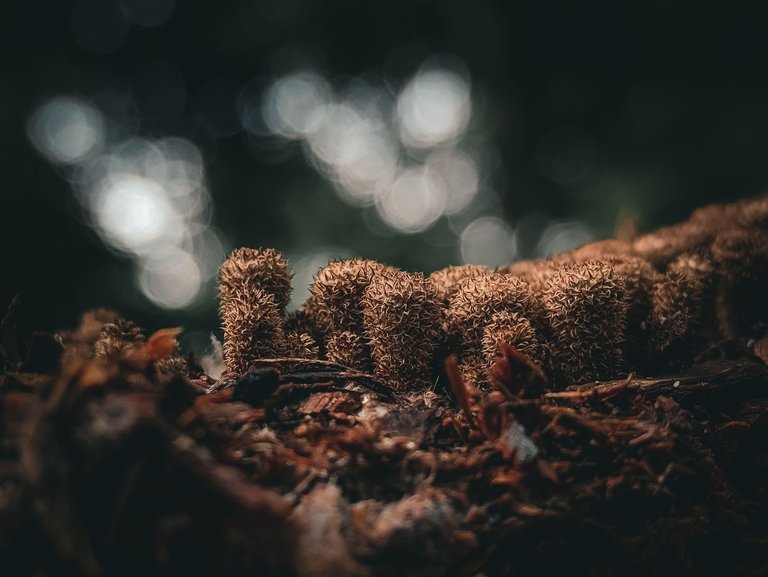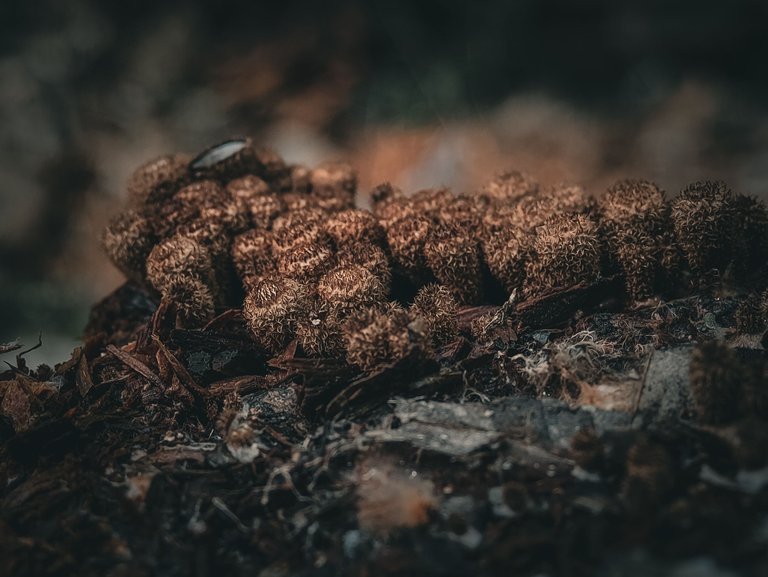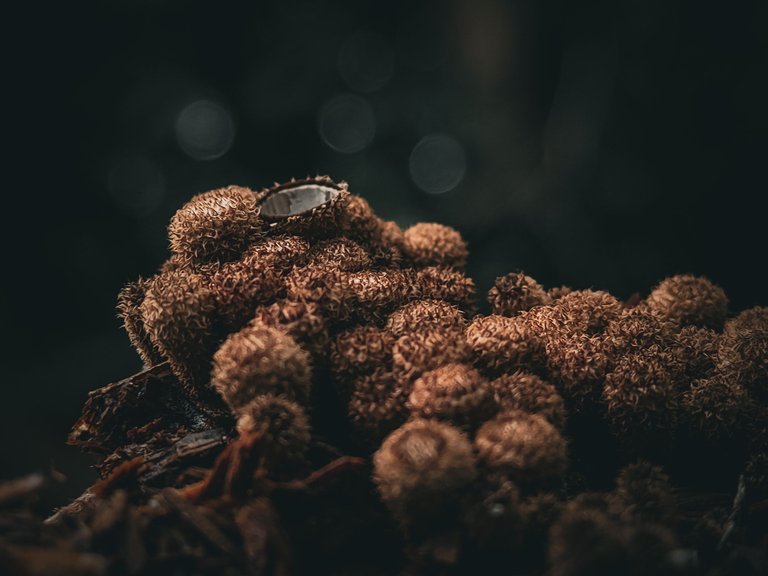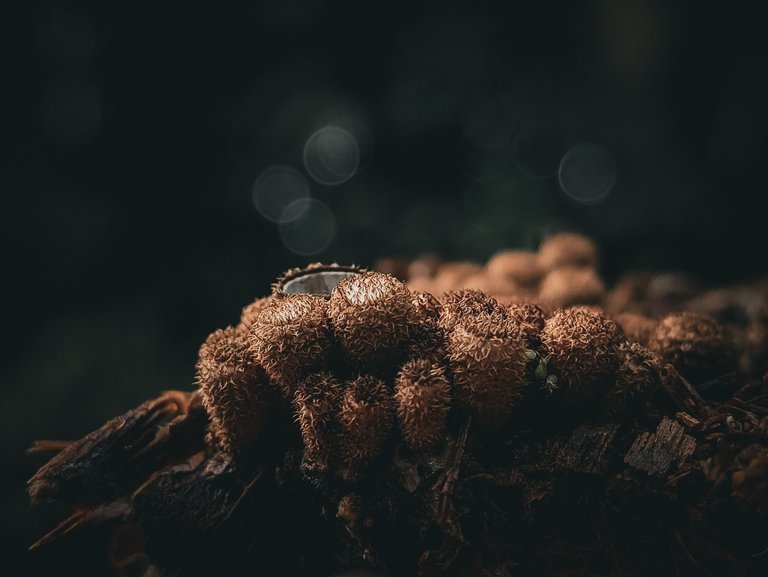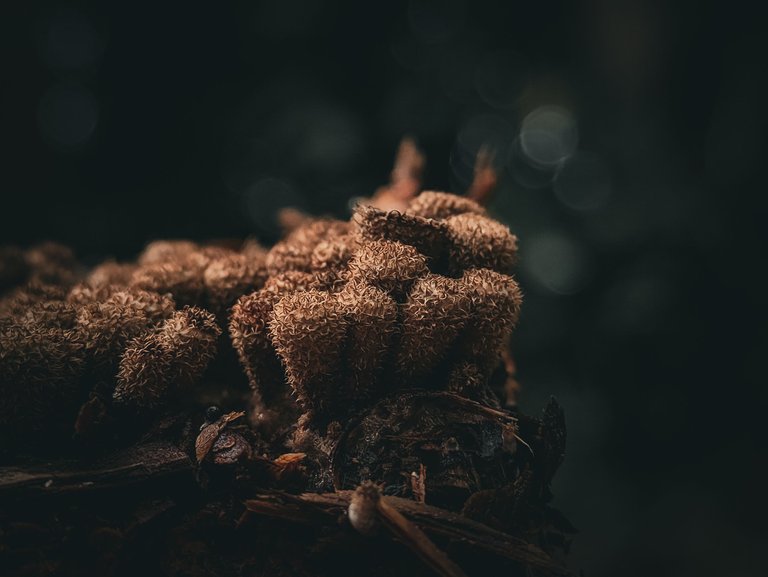 The scientific name for the fungus is Cyathus striatus , and even though it is a common mushroom in moist tropical forests, it is still an uncommon species that is not frequently encountered, even during the rainy season.
The texture and traits of the fluted bird's nest are so distinctive that perhaps for those of you who frequently see bagworms, they resemble bagworm skins exactly.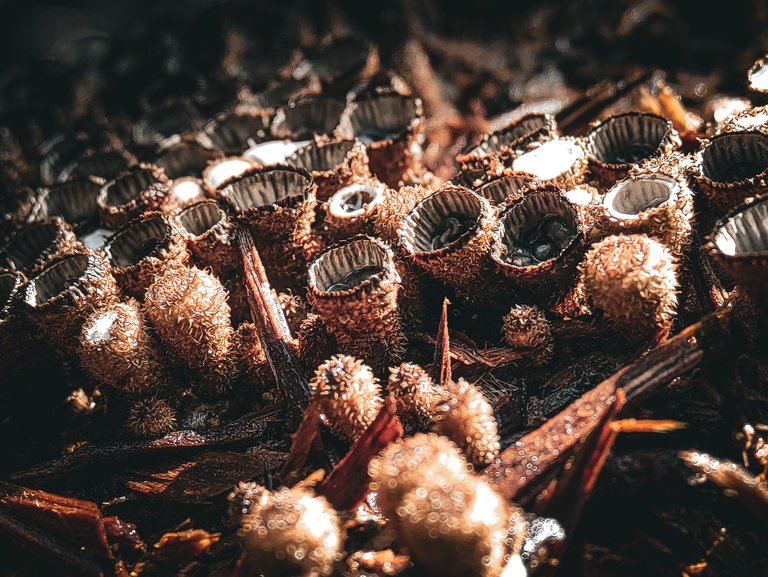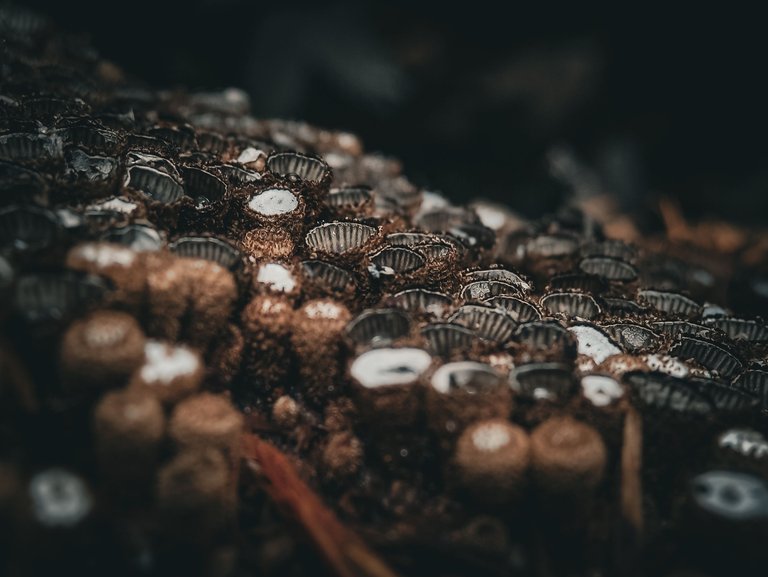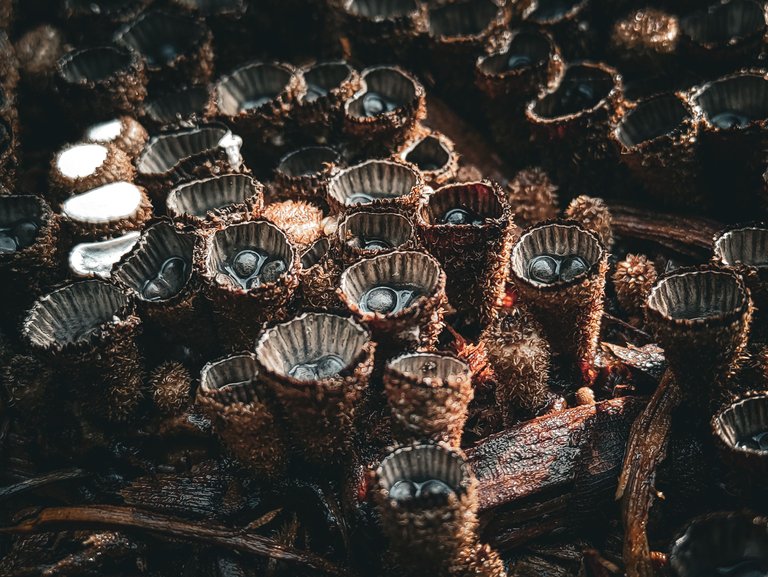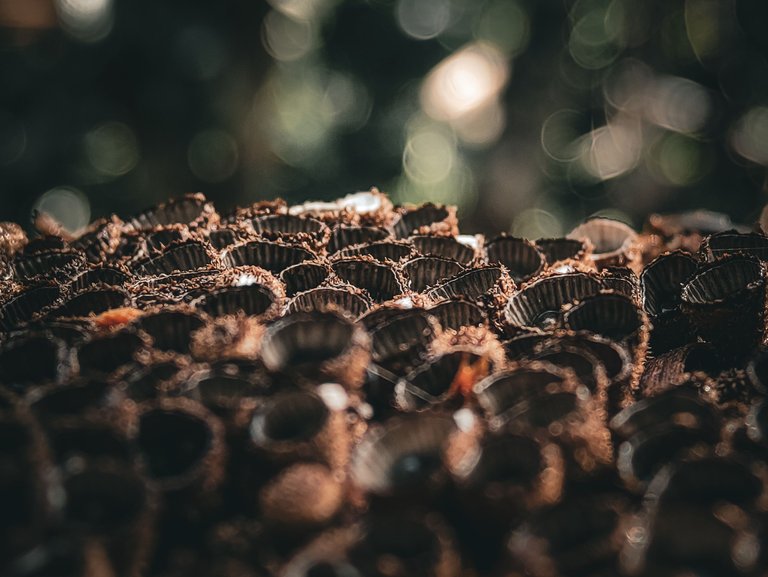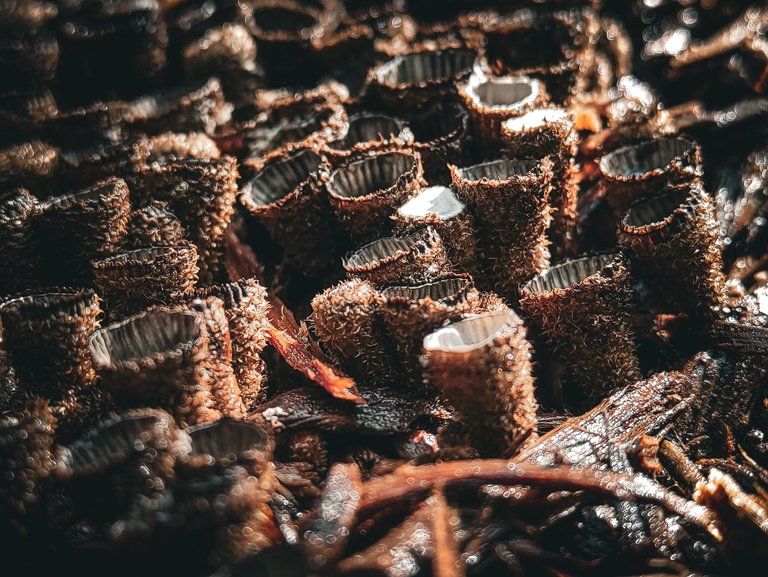 I was much more captivated by mushrooms since I could see a type of grain called peridioles on the surface of the mushroom's crater. This fungus is commonly distributed on woody debris or animal dung as saprotrophs . And I noticed them growing on wet wood sawdust as evidence.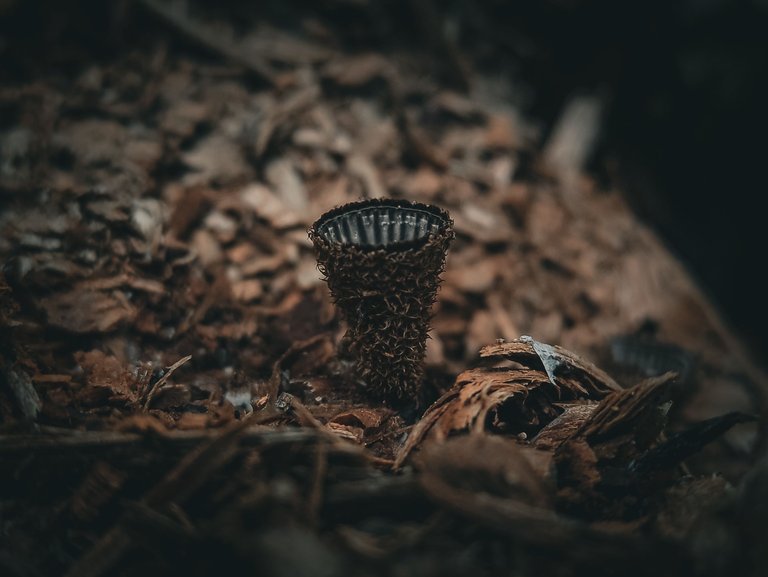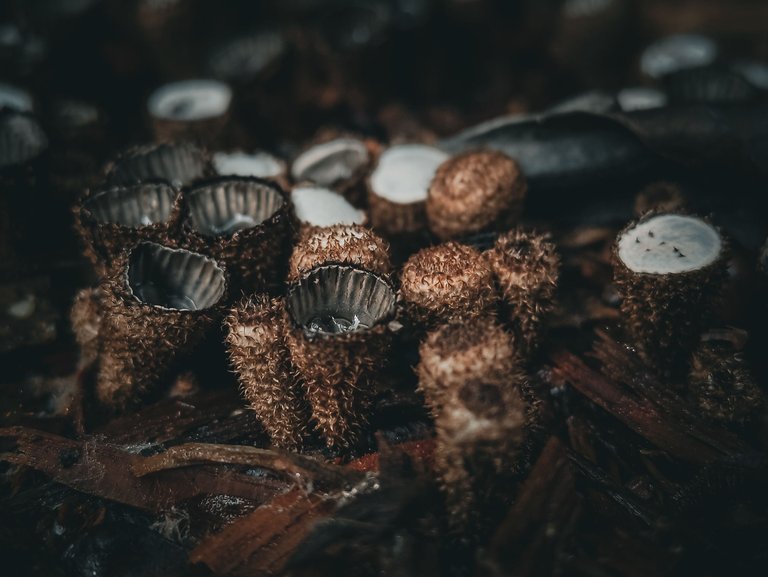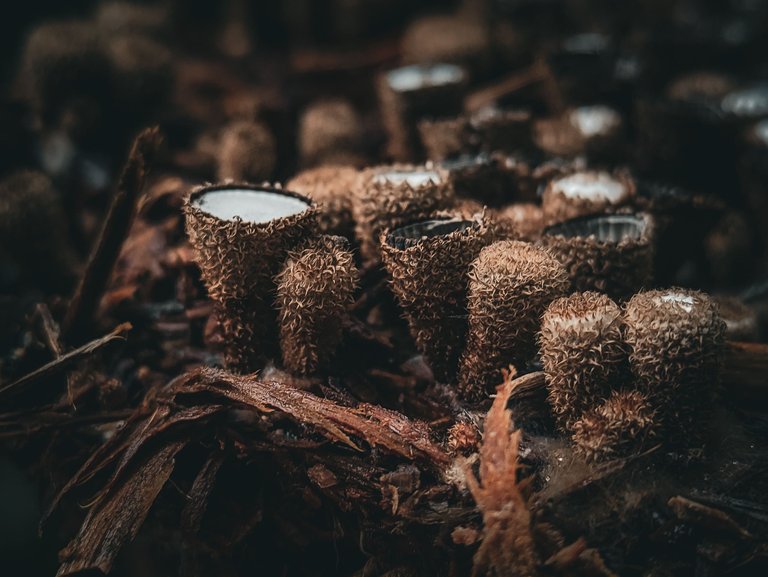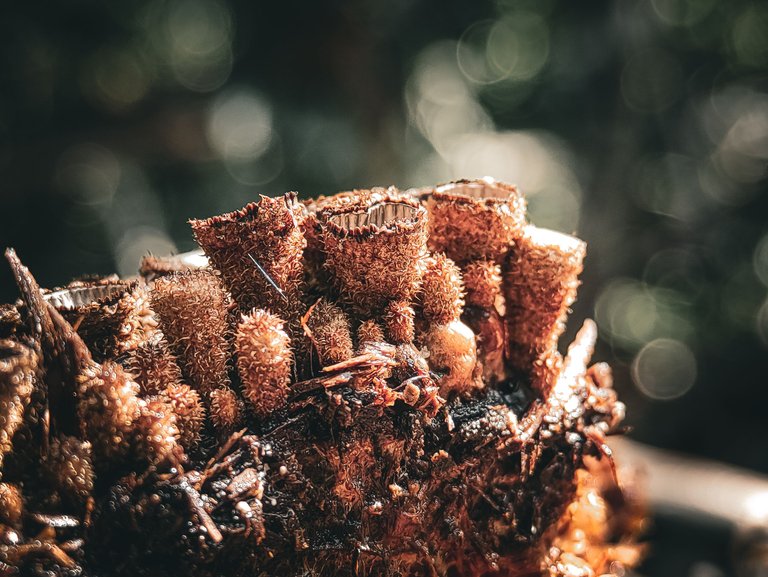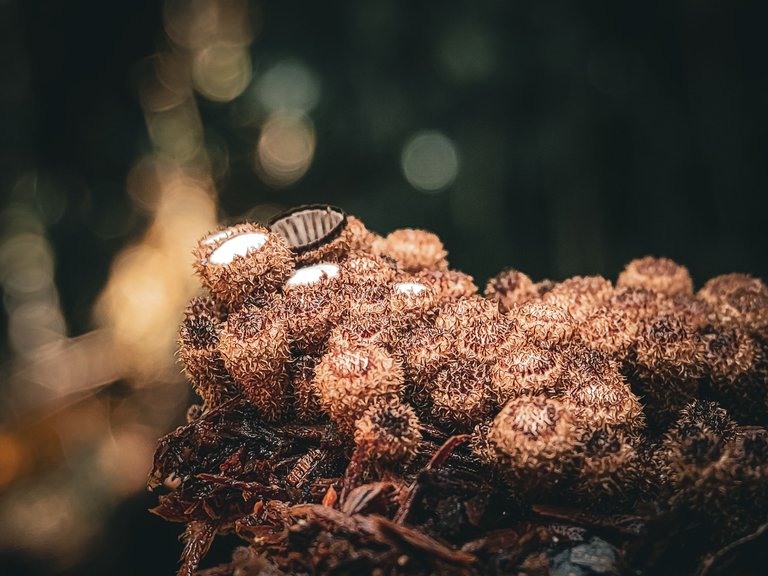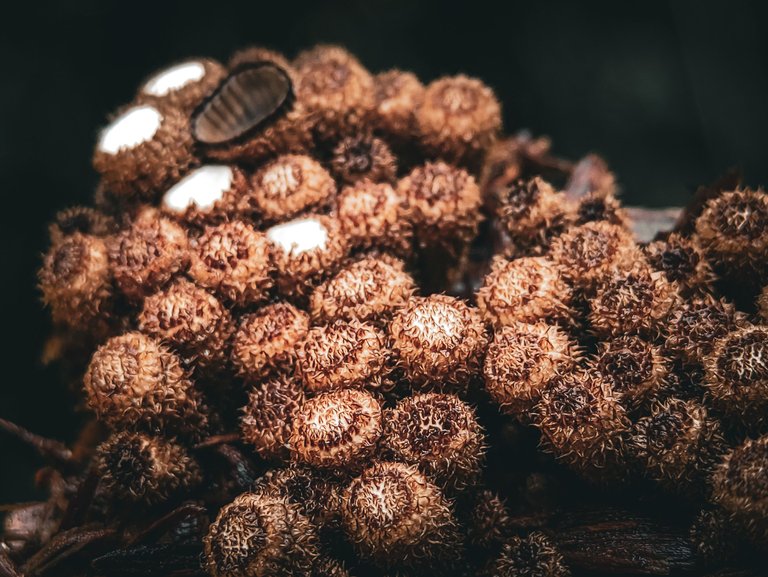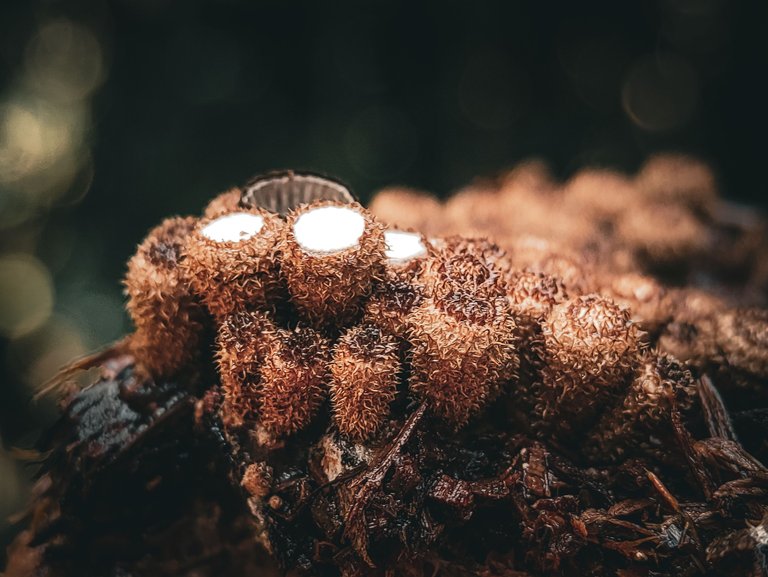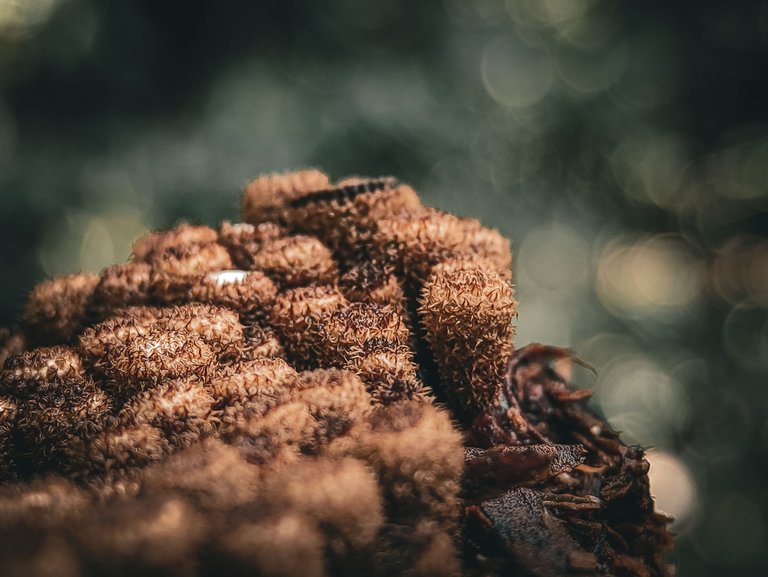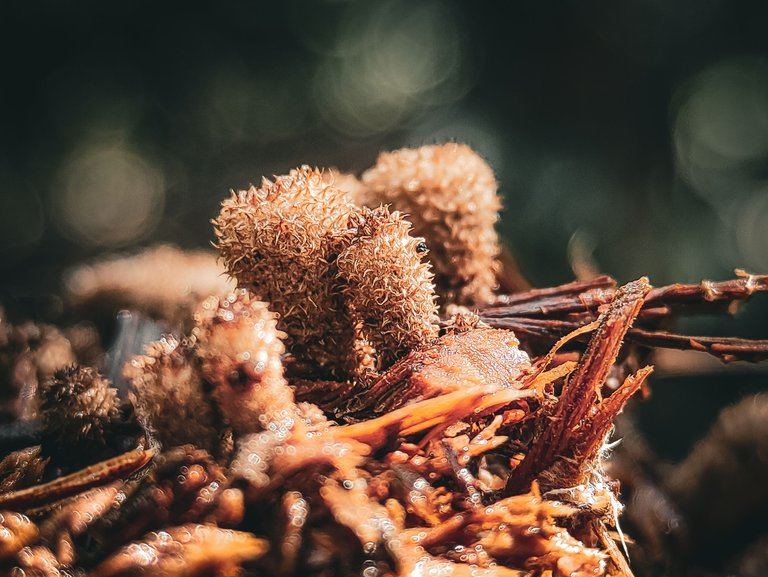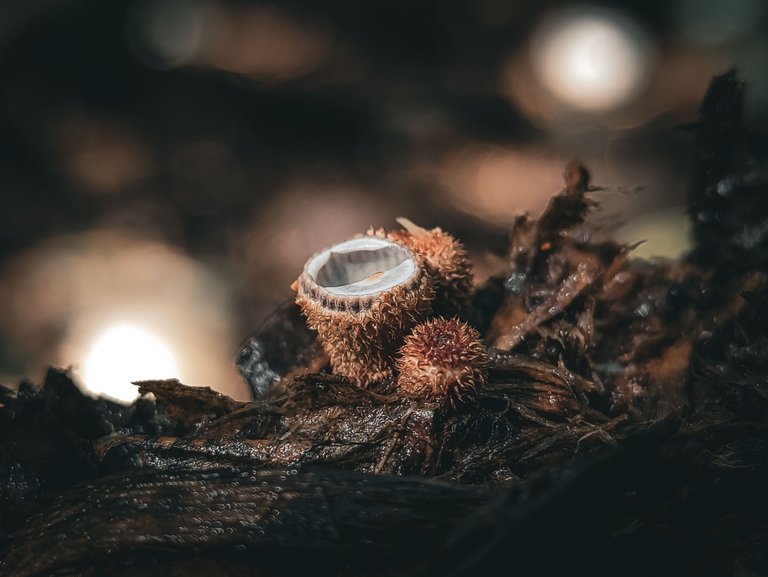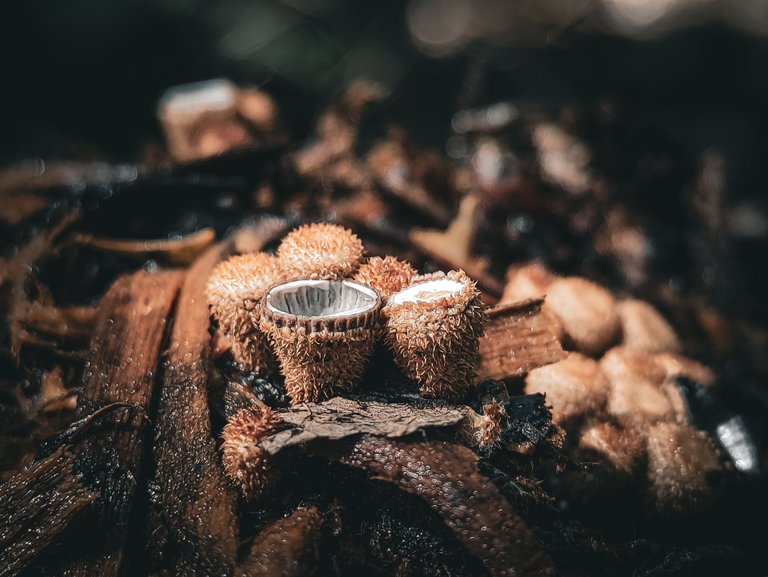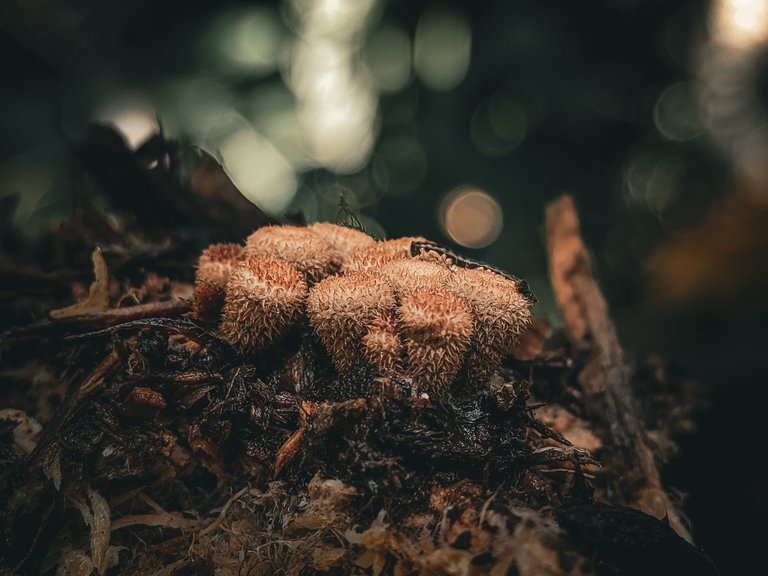 ---
All of the images here are my own work, taken with Xiaomi POCO NFC smartphone and an assembled external macro lens.
---