On the banks of the Jimjim river one morning, I felt a gentle breeze from the mountains flowing gently, accompanied by the rhythmic sound of the river gurgling and the singing of the local wild birds.
I remember it happening in early May, while I was in the Pidie Jaya district visiting my folks. In the meantime, I walked the short distance to Jimjim village in the meantime, taking in the refreshing mountain air. Yeah, a village called Jimjim is encircled by the Bukit Barisan mountains.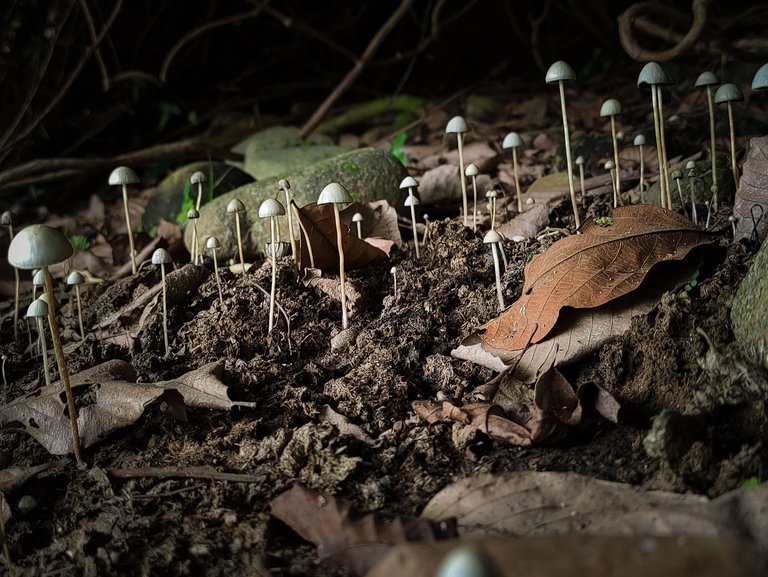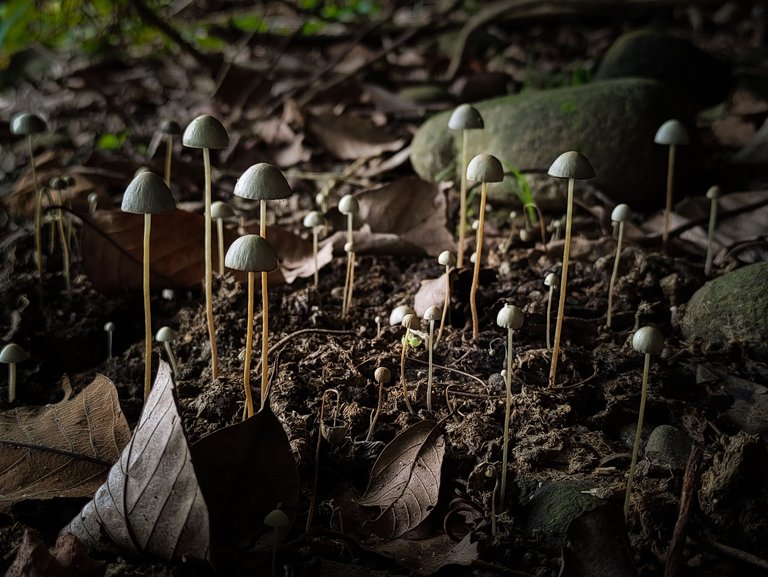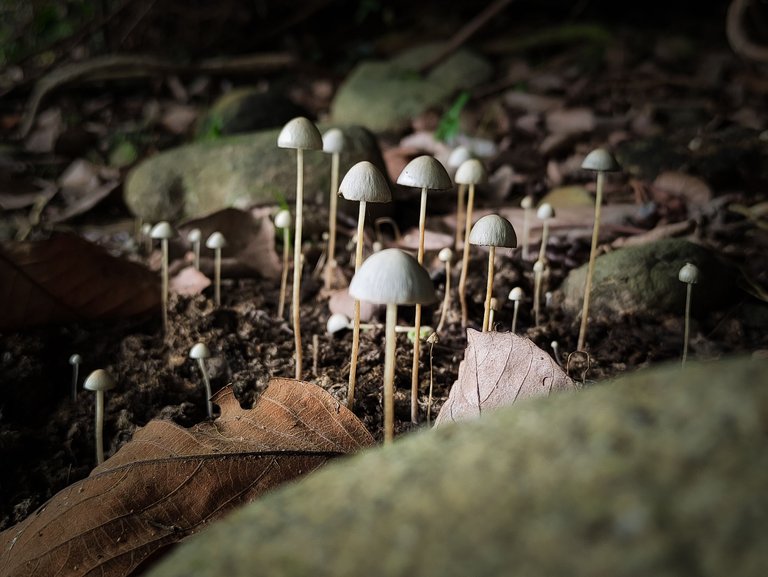 I noticed these tall, slender mushrooms growing on the ground in a slightly shady spot on the bank of the Jimjim River. Yeah, beyond a shadow of a doubt, it is a species of the fungus Panaeolus cyanescens , which is a member of the family Bolbitiaceae.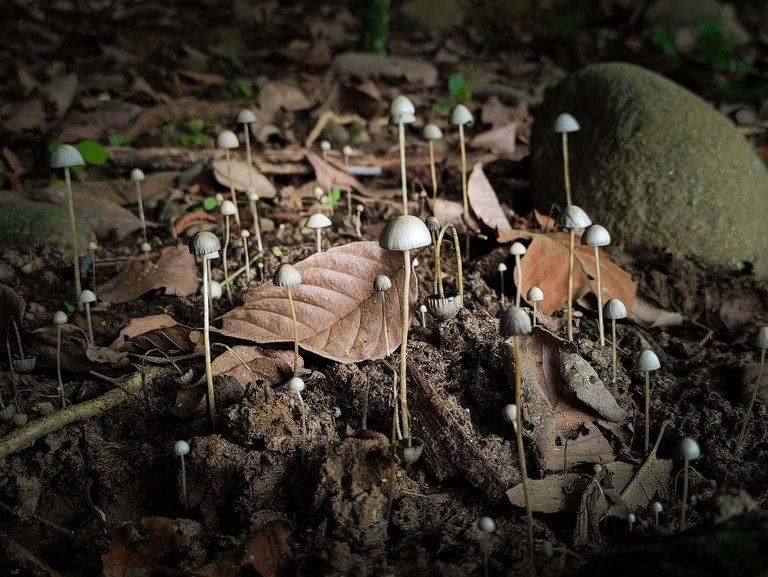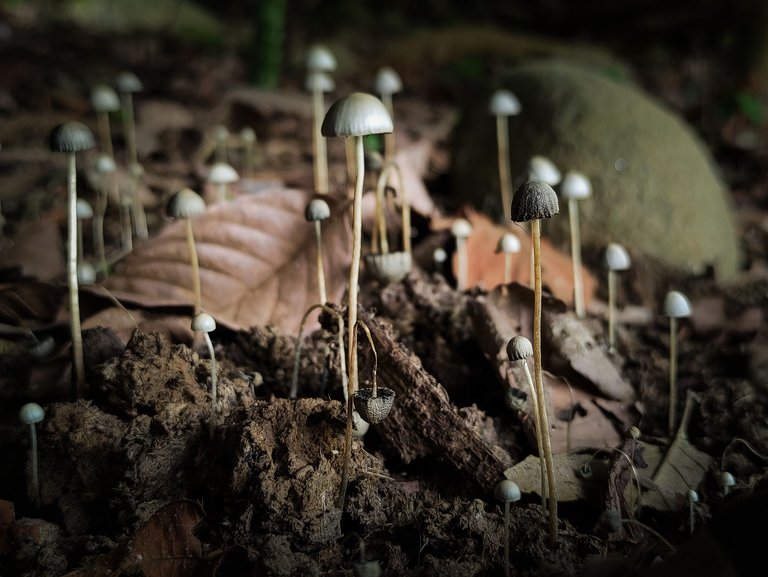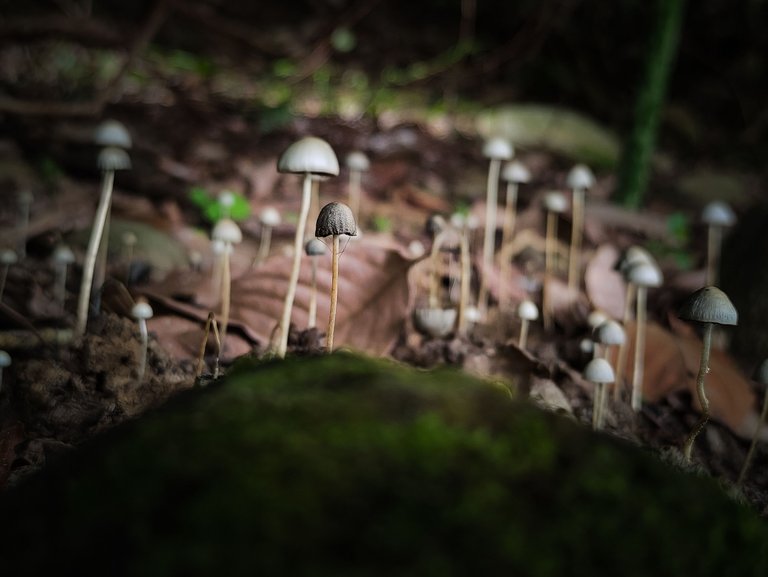 I thought I saw a cemetery of fallen soldiers with wooden markers and steel helmets nailed to the ground. I swear! I'm not sure why, but at that very second, my soul began to rumble. It did resemble a funeral for real soldiers killed in battle.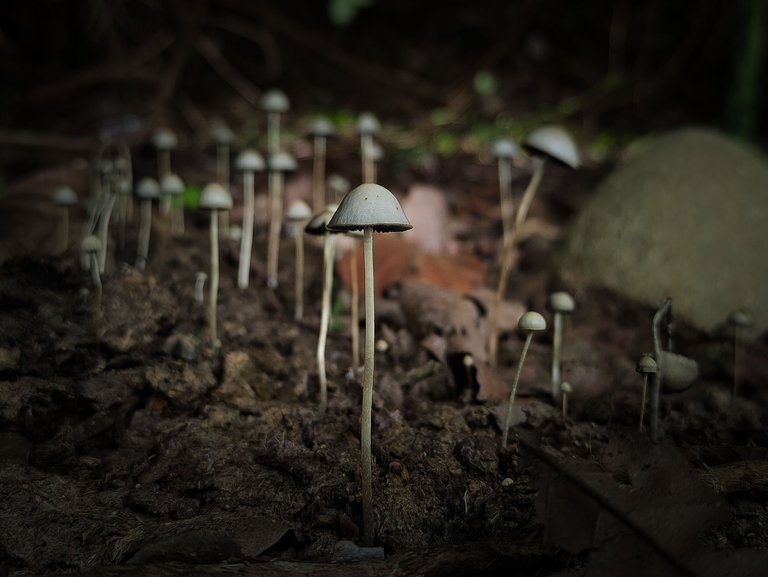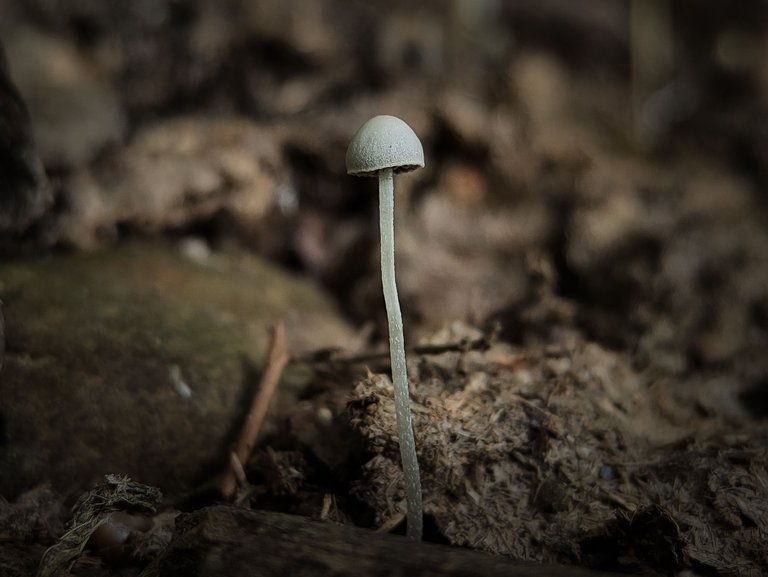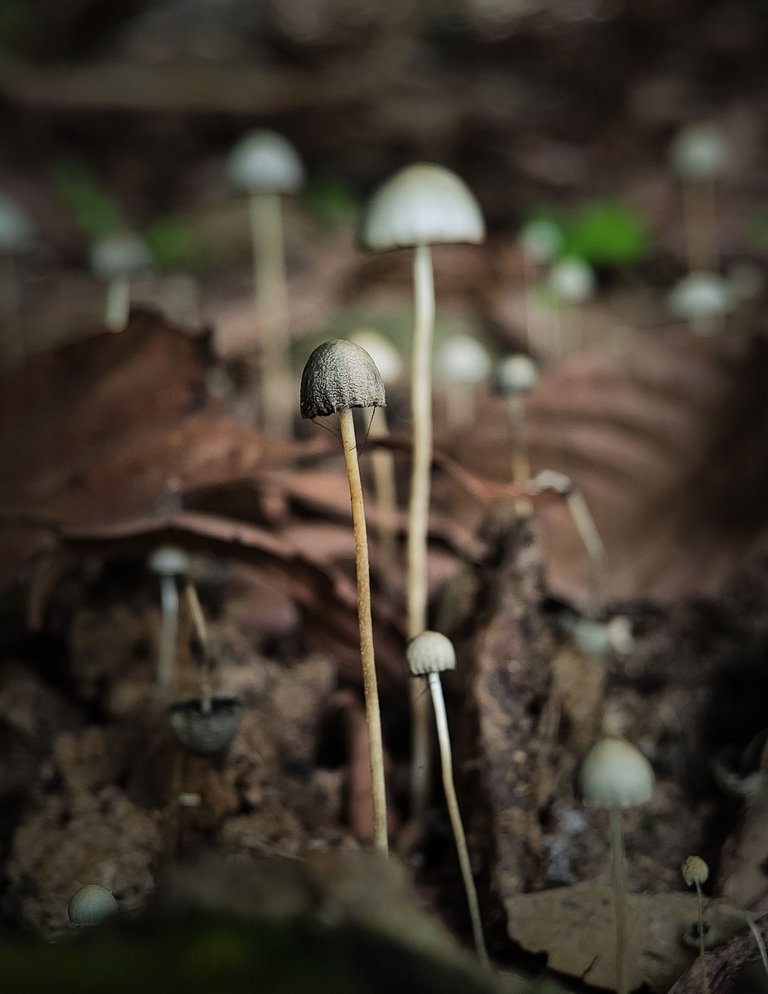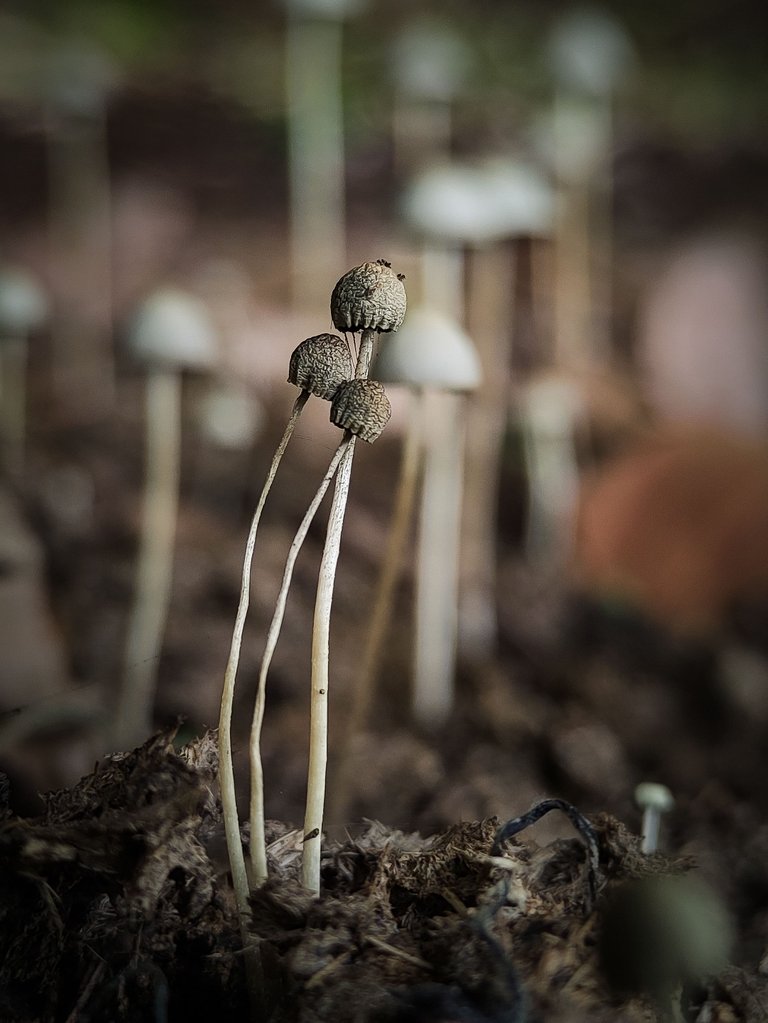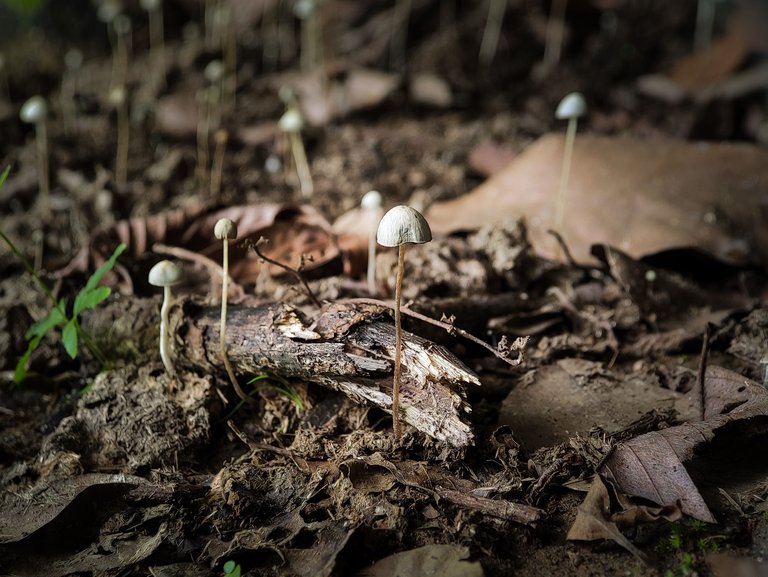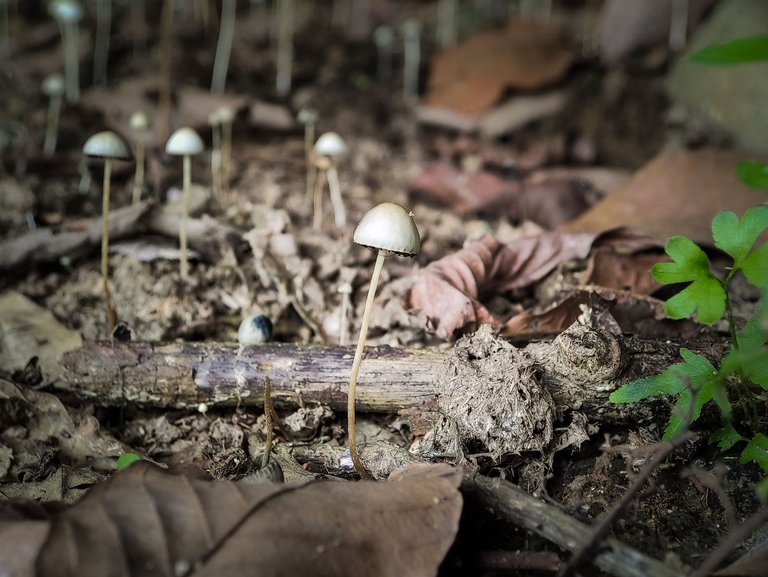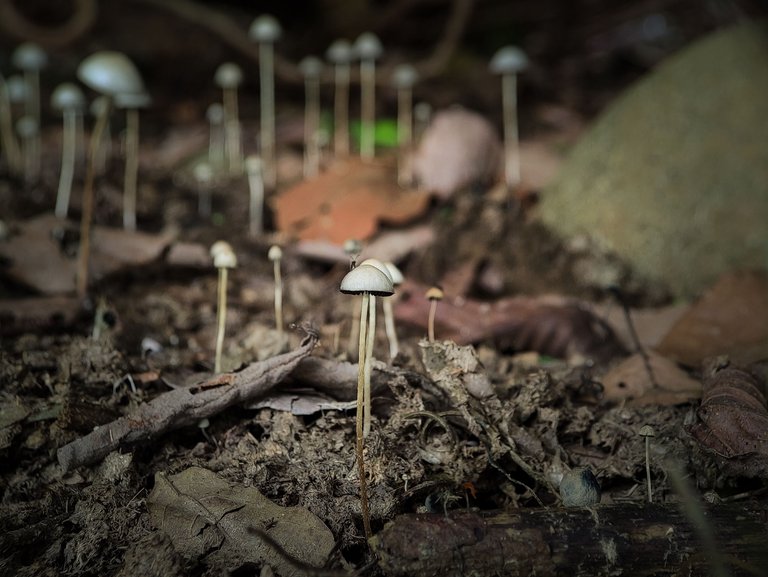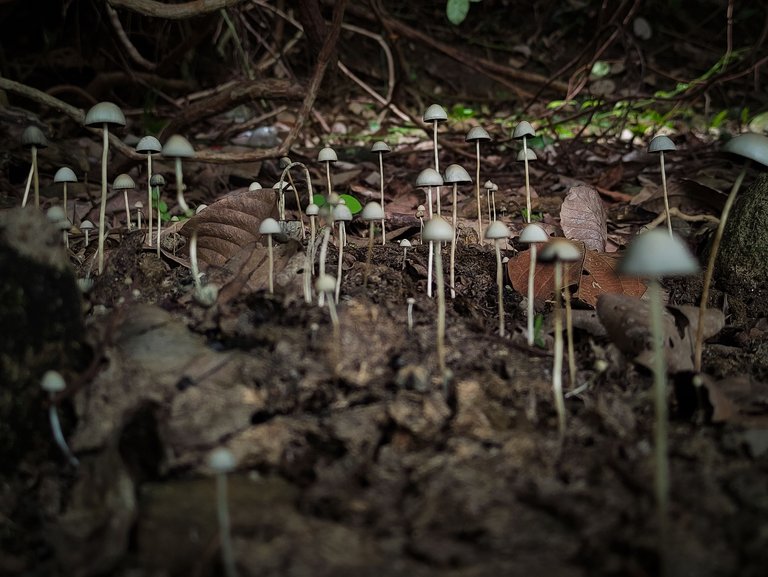 Anyway, this is all in my imagination. But I do hope that you guys will enjoy it. Of course, only at the #FungiFriday challenge hosted by @ewkaw.
---
All of the images here are my own work, taken with Xiaomi POCO NFC smartphone and an assembled external macro lens.