I'm joining in the 42nd #FungiFriday challenge and sharing some of the mushrooms I found during the last mushroom walk I went on with some friends.
You will be lucky to reside in a tropical country like Indonesia as a mushroom lover. There is a lot of damp forest in this country, and now that the rainy season has arrived, it is not hard to find a variety of mushrooms.
However, in fact, identifying the name of the mushroom species is more difficult than finding the mushrooms. Sometimes it's like trying to solve a crossword problem to figure out what kind of mushroom you just discovered.
I finally learned the names of the mushroom species that I published here after spending about two hours looking up fungal identification. You can read more about the mushroom at the link I have embedded, so I won't go into detail about it here. My identification results may be inaccurate, and I would be grateful if you could correct these. Thanks 😉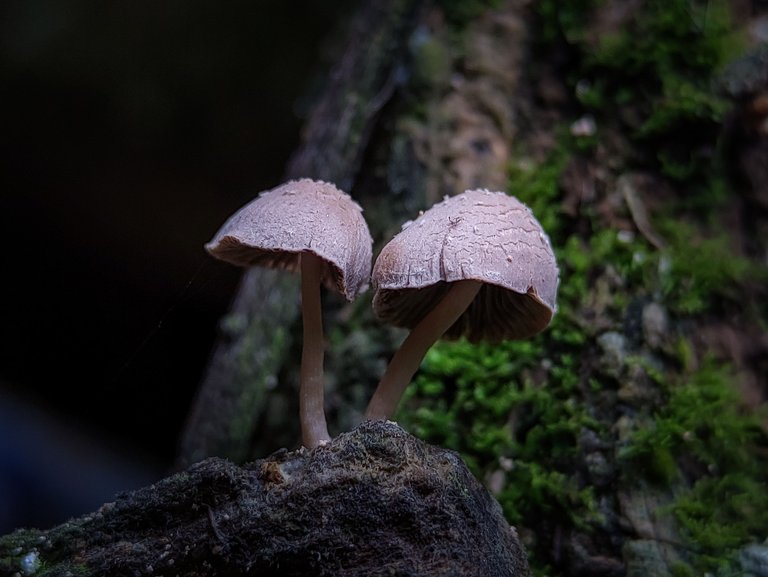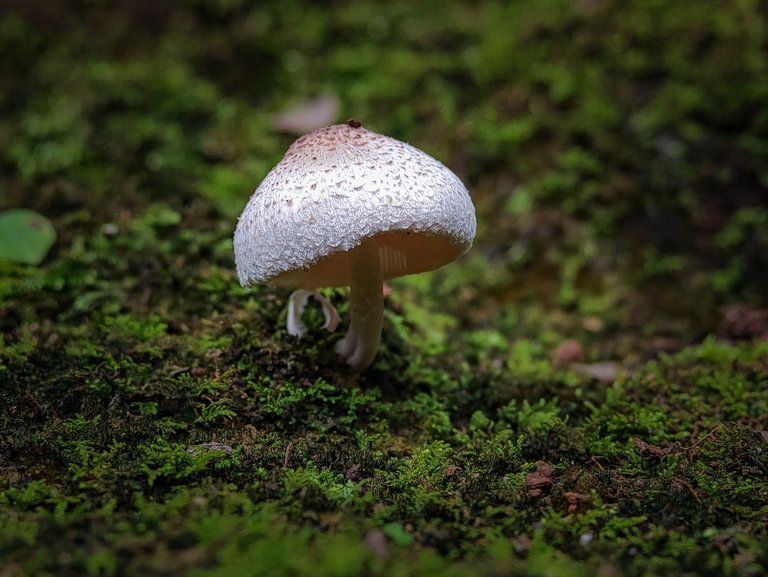 Lepiota lilacea
---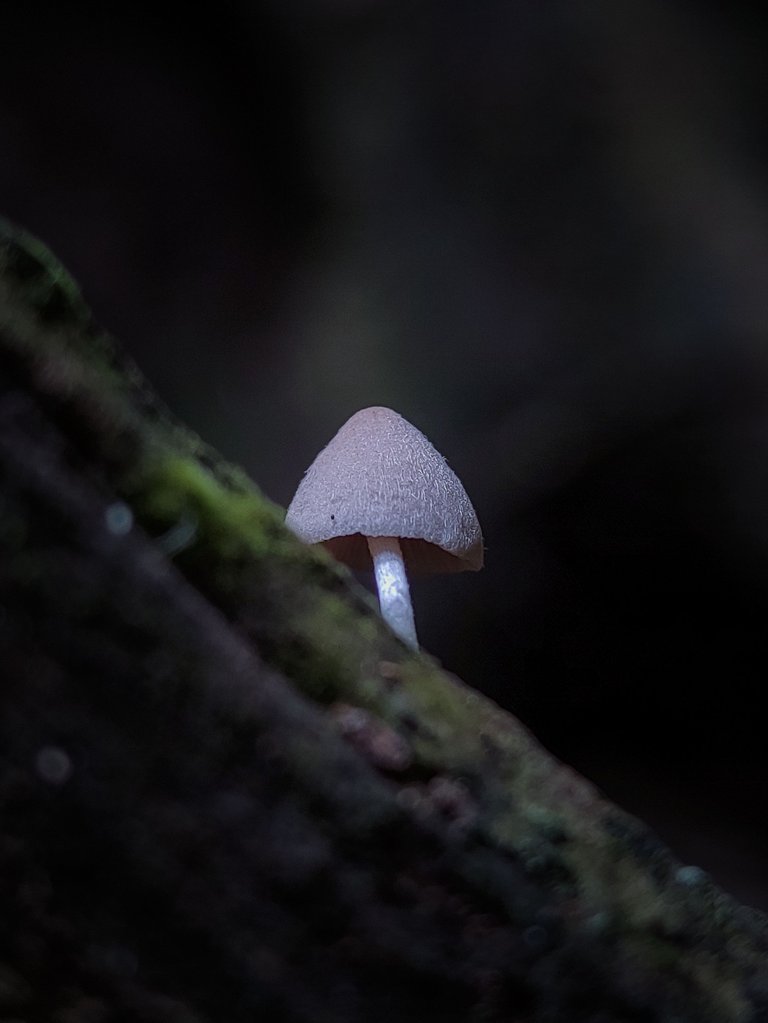 Psathyrella marcescibilis
---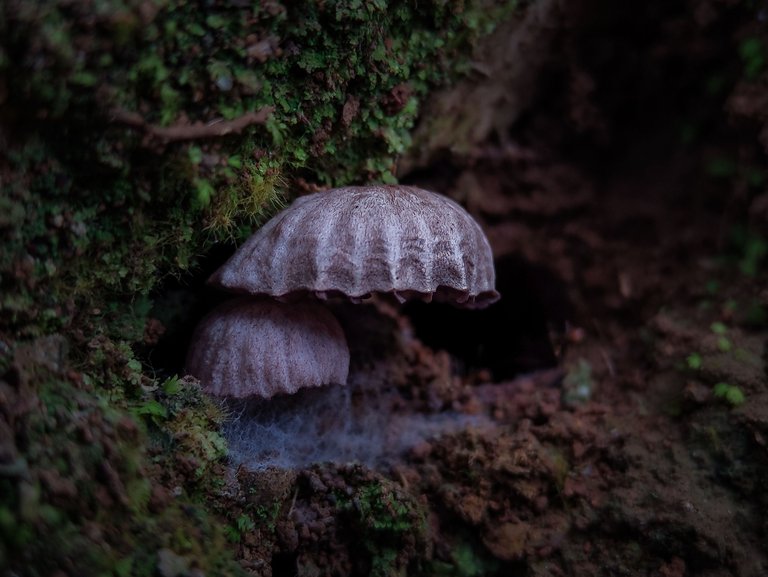 Mycena meliigena
---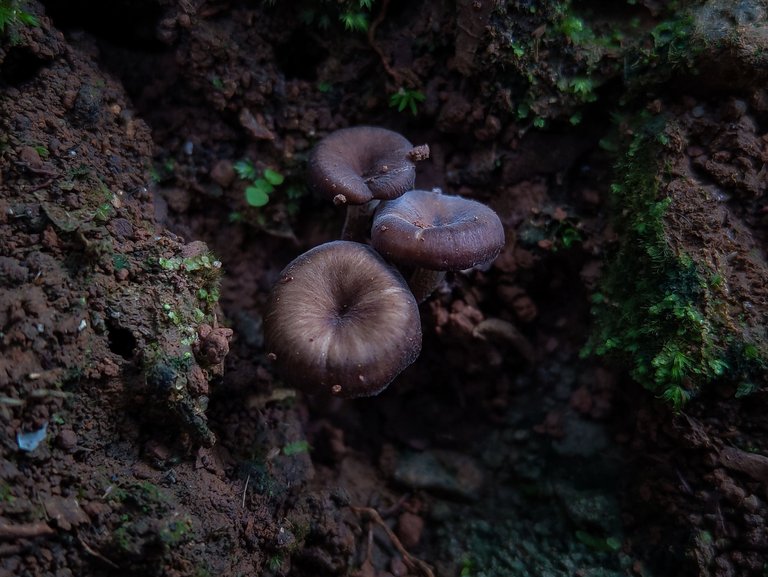 Omphalina sp.
---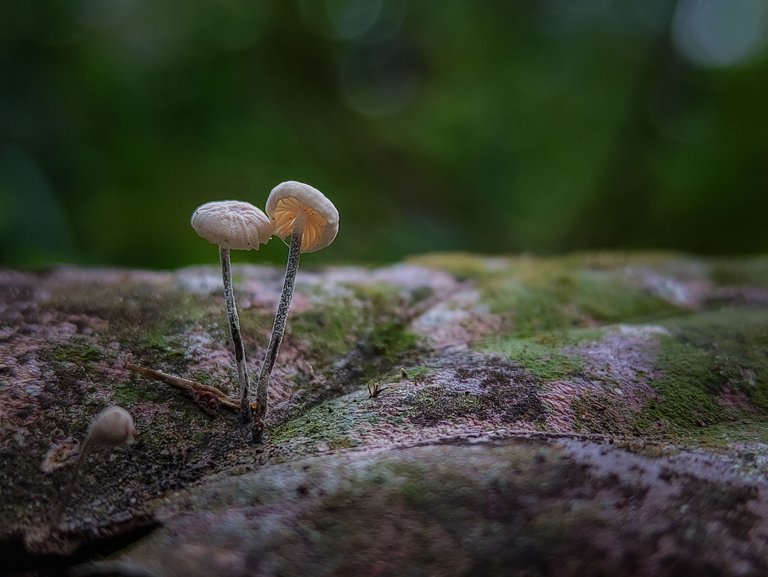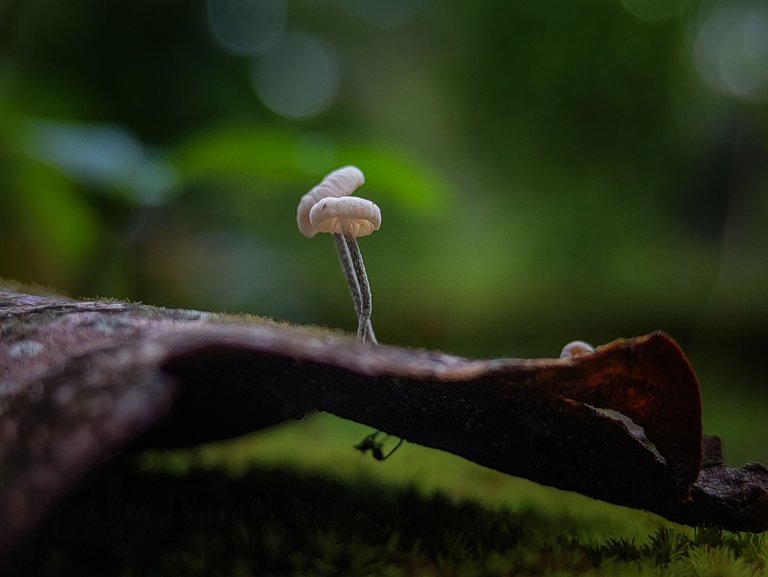 Marasmiellus ramealis
---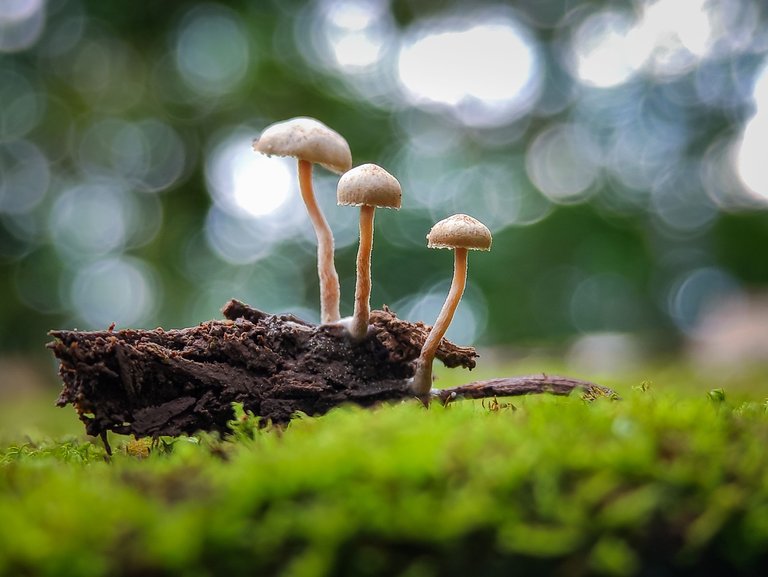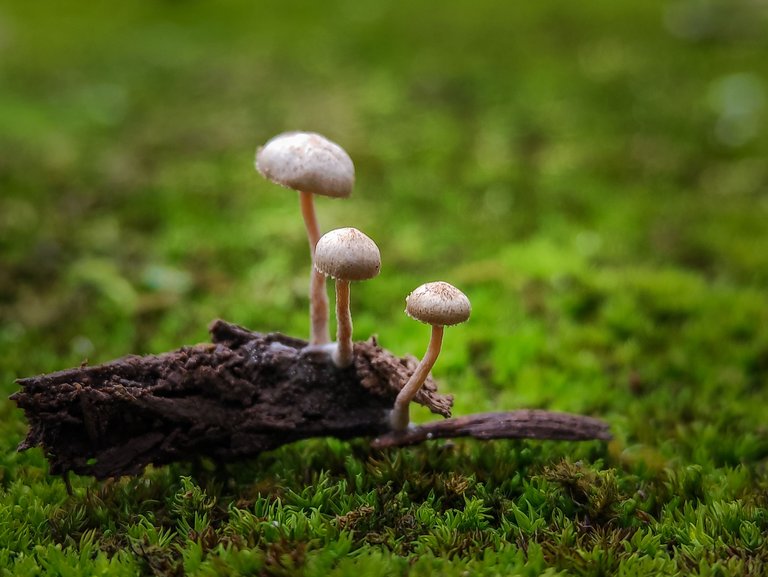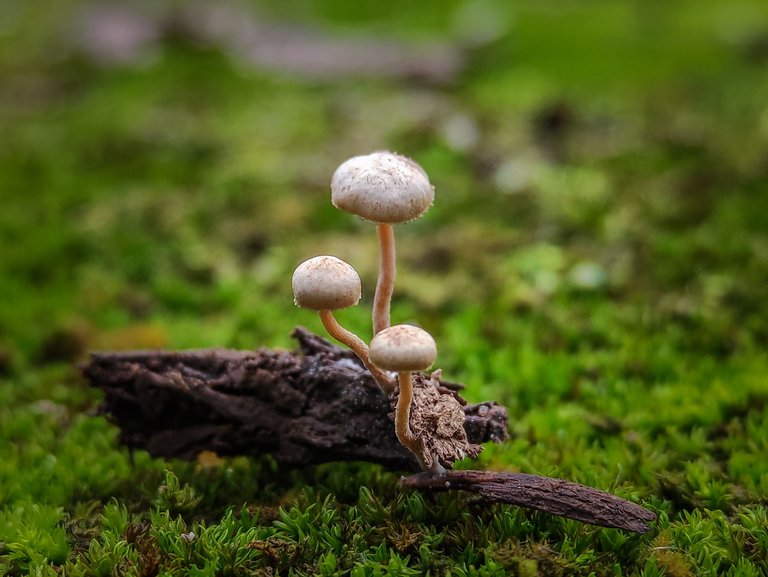 Tubaria furfuracea
---
All of the images here are my own work, taken with Xiaomi POCO NFC smartphone and an assembled external macro lens.