Here are a few macro pics I submitted for the 28th week of #FungiFriday initiated by @ewkaw.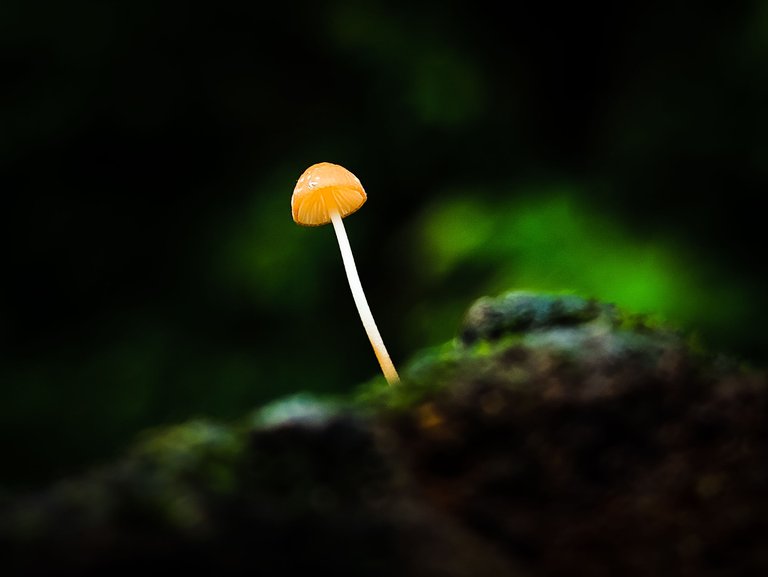 Rhizomarasmius pyrrhocephalus is also known as the hairy long-stem Marasmius. I found it in a local forest close to my town.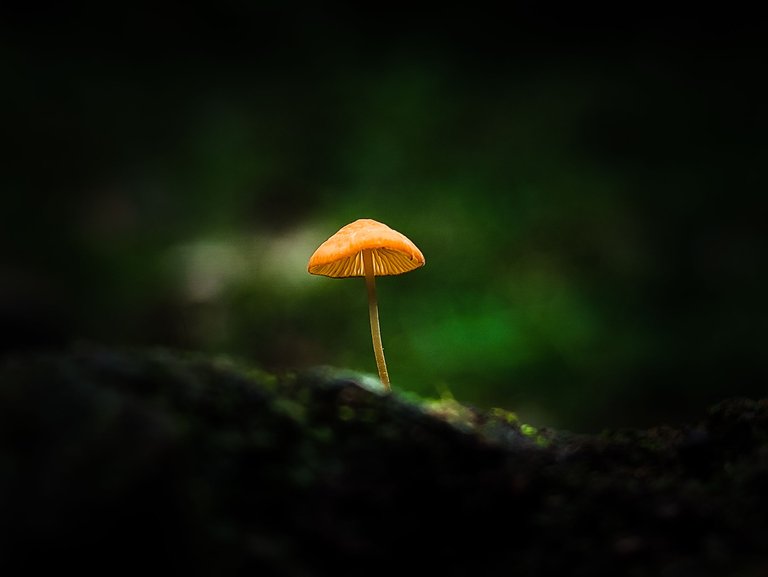 There are some synonyms (scientific names) for the fungus that are identified with it, including Marasmius pyrrhocephalus, Marasmius longipes, and Marasmius elongatifes.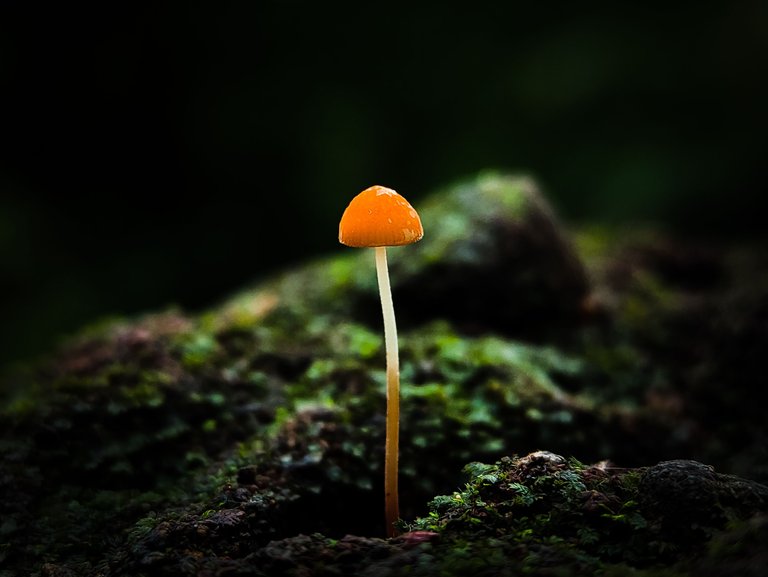 If you find these mushrooms in low light, you won't need a flashlight because the orange caps and gills naturally emit a brilliant light, even in dimly lit places.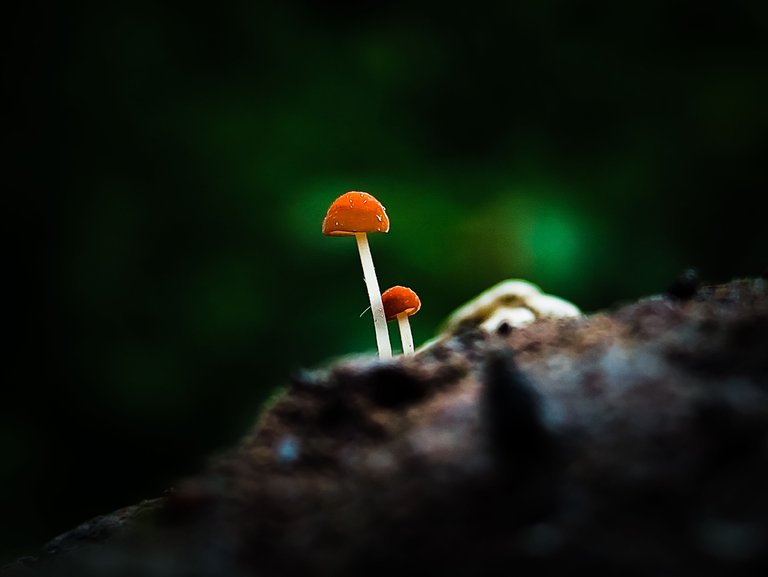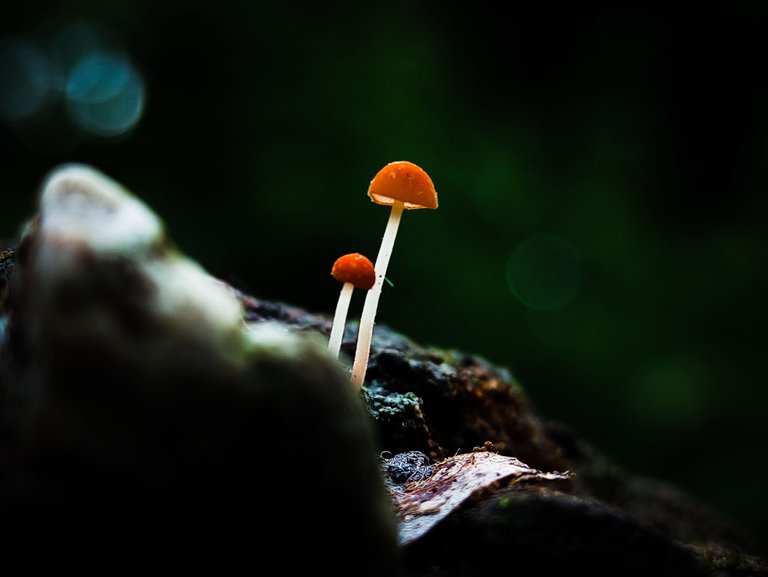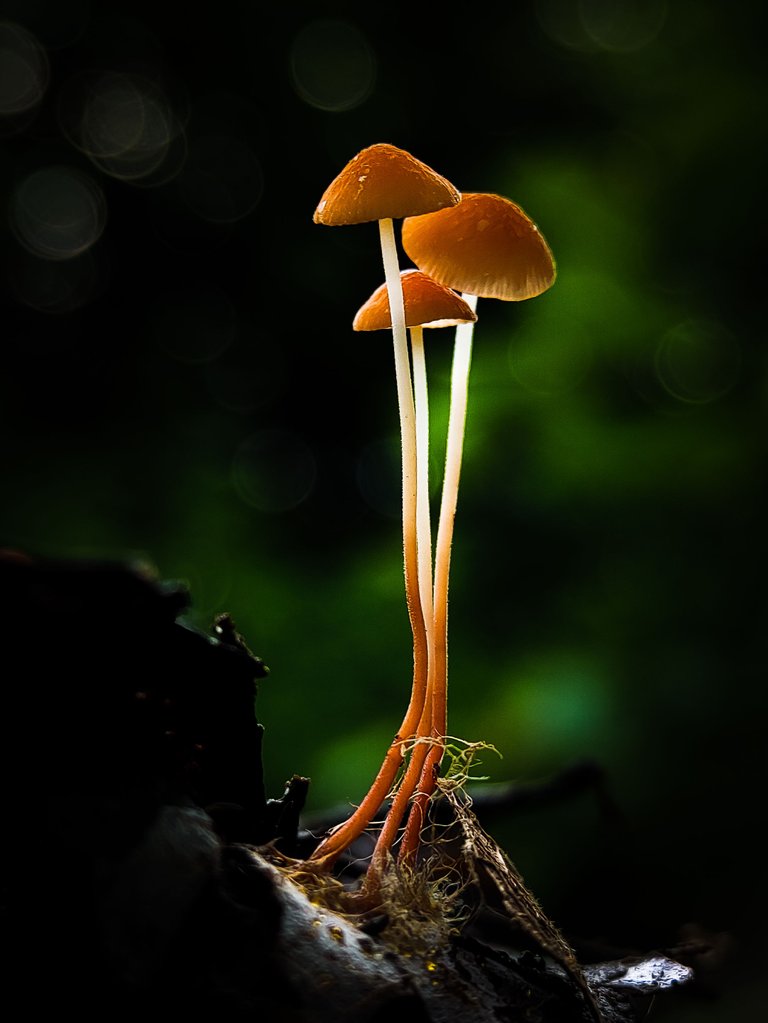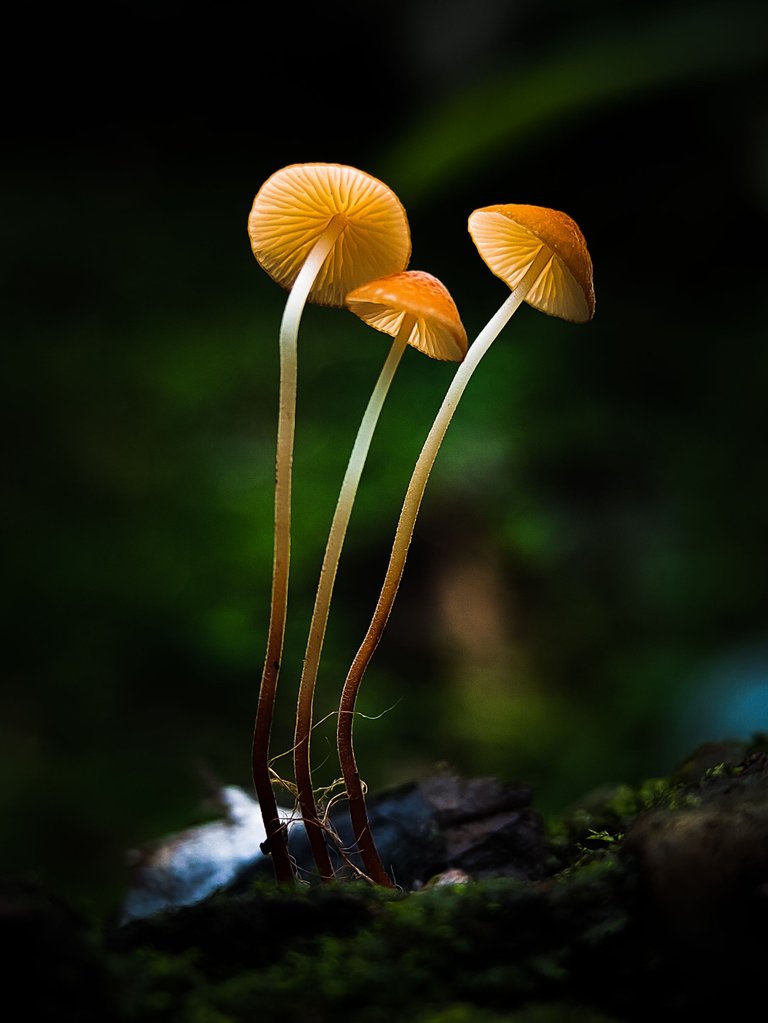 ---
All of the images here are my own work, taken with Xiaomi POCO NFC smartphone and an assembled external macro lens.
---