Hey mushroom hunters! As usual we gather again on #FungiFriday this week. I see there are so many mushrooms that you guys share here. And I have to say that all of them are fascinating mushrooms.
Here, I also want to share the mushrooms that I have, and they are all Crepidotus species. These are found in two separate places; some are in the woods, and some are in my yard.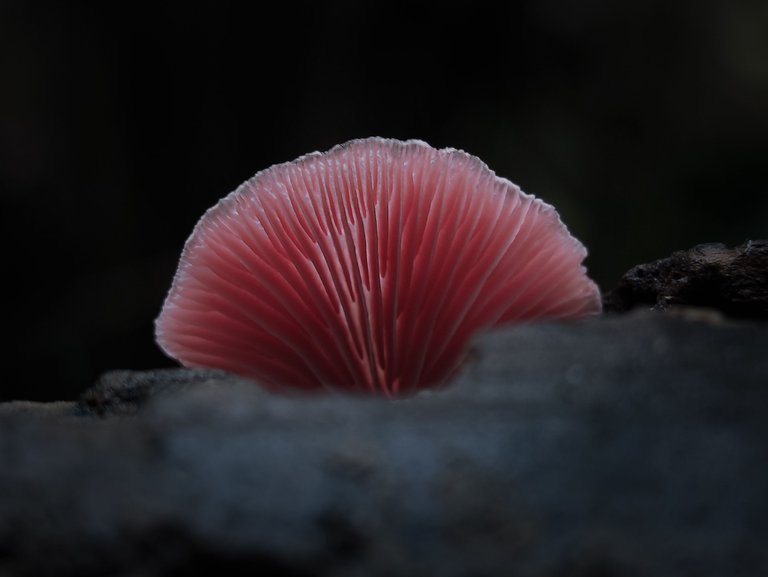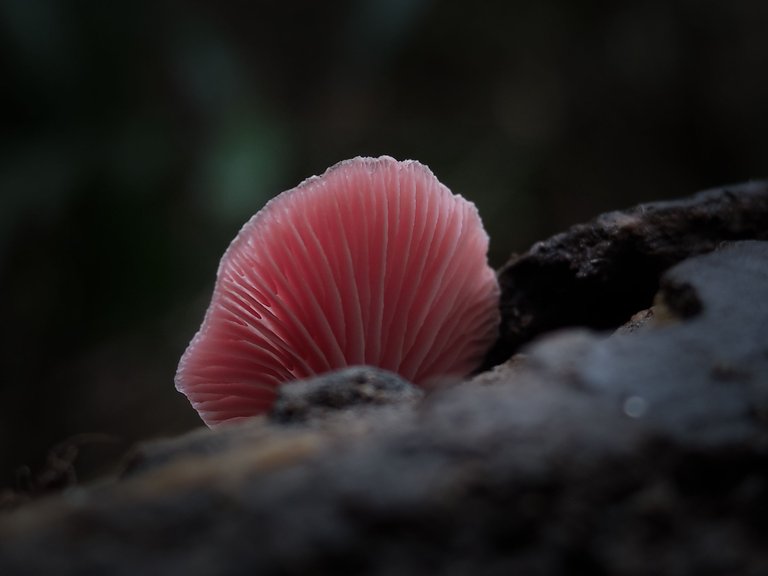 These are the pink-gill Crepidotus. I found it in the Sukamakmur forest area of North Aceh, and it can be said that this is the first time I have seen a mushroom like that.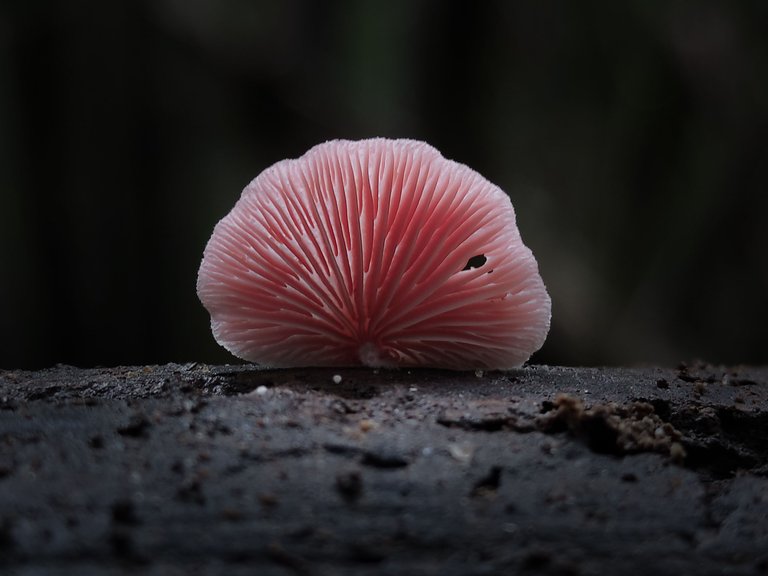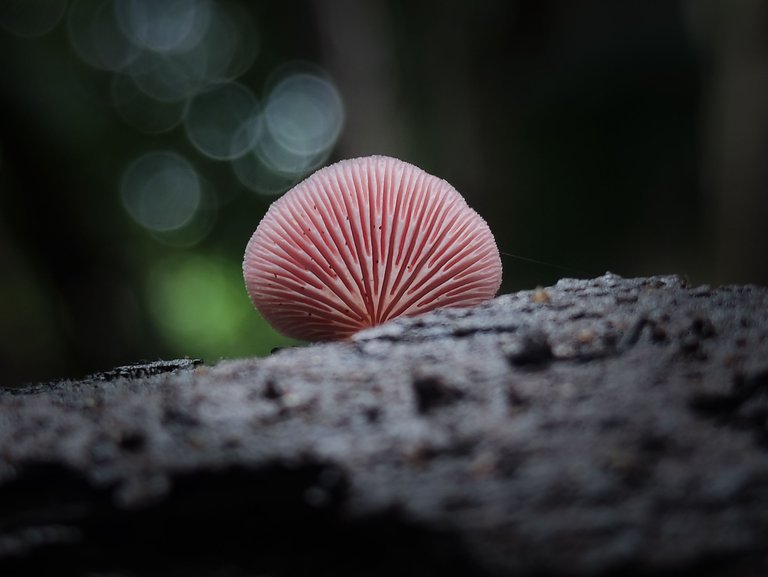 The mushroom is about the size of your little fingertip; it has no stem; and it is shaped like a hand fan. That's how nature with all the secrets behind that, has been kind enough to give us the opportunity to see such beautiful mushrooms.
---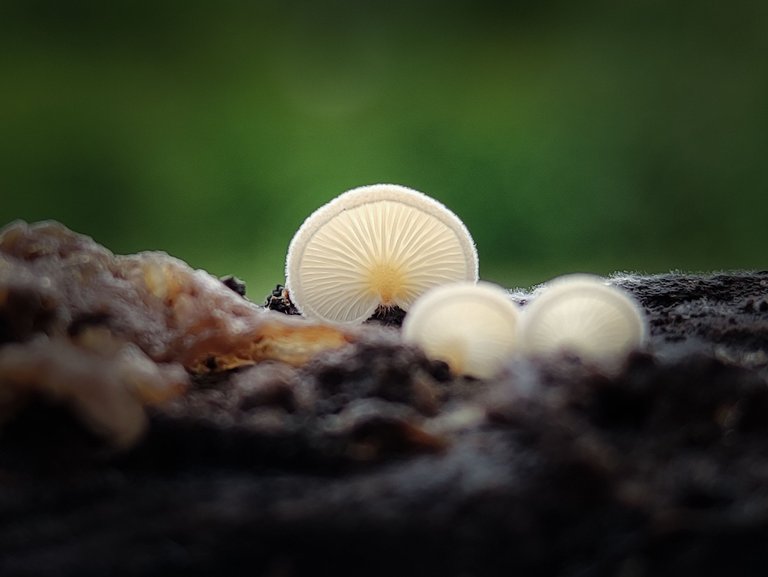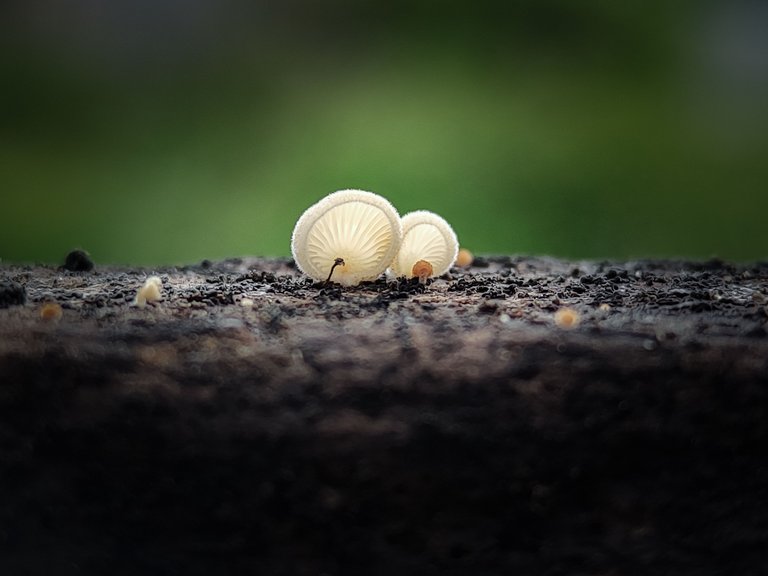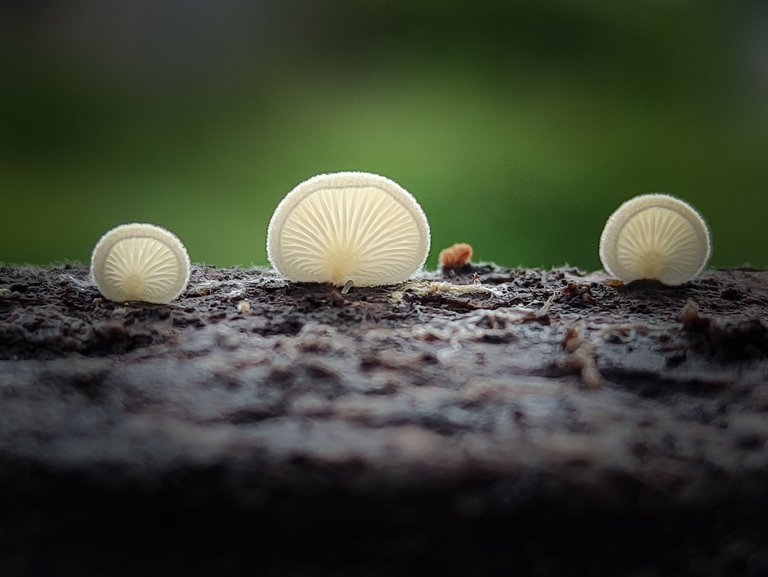 I accidentally found this white gill Crepidotus when I was tidying up the wooden beams in my yard a few days ago. As a result of too much rain, the wood that had piled up crowded together became damp, and these mushrooms grew so pretty.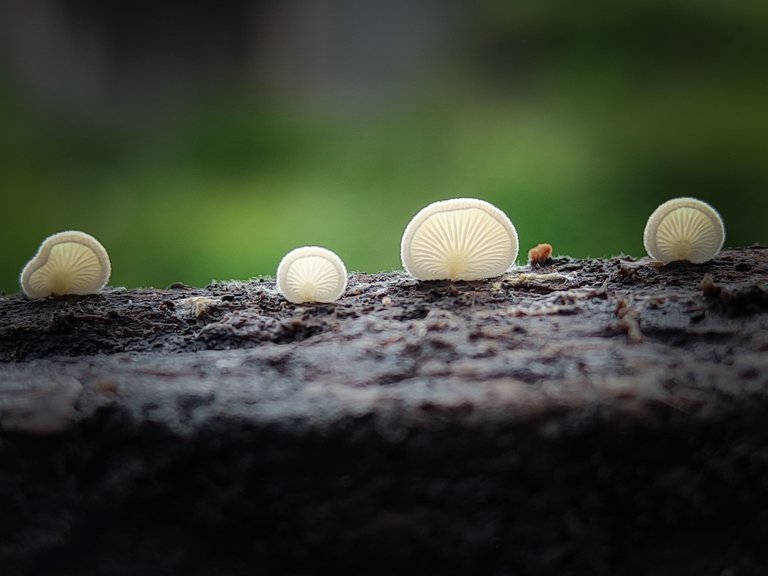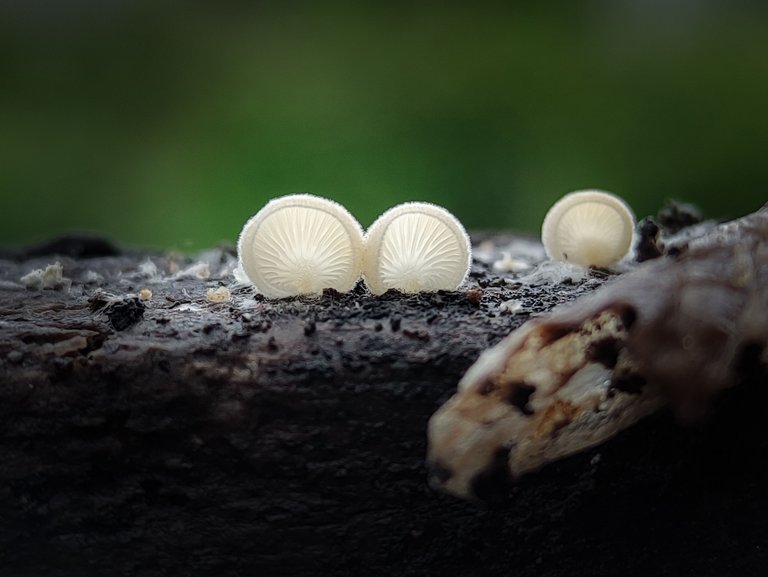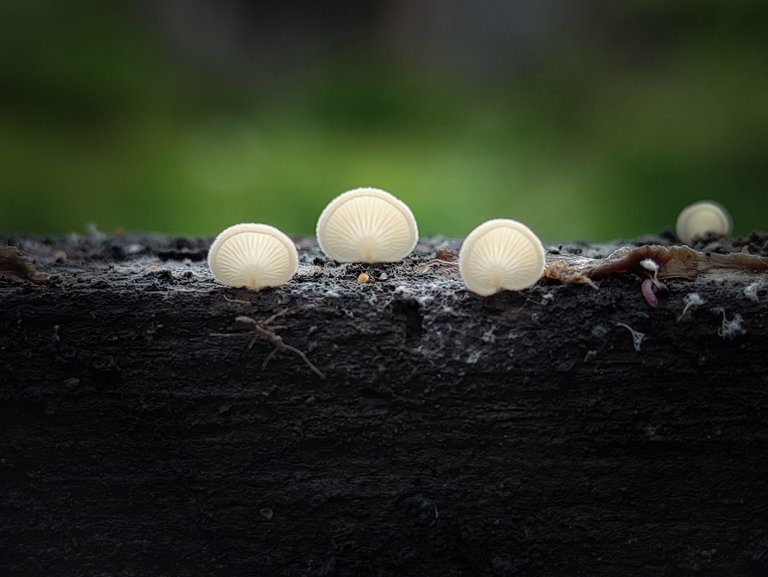 Look at that, how the mushroom gills seem to come alive like decorative lights.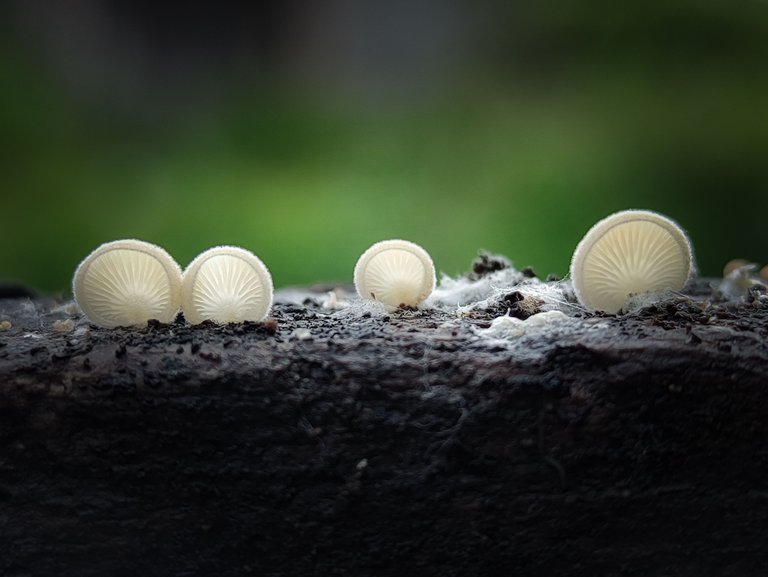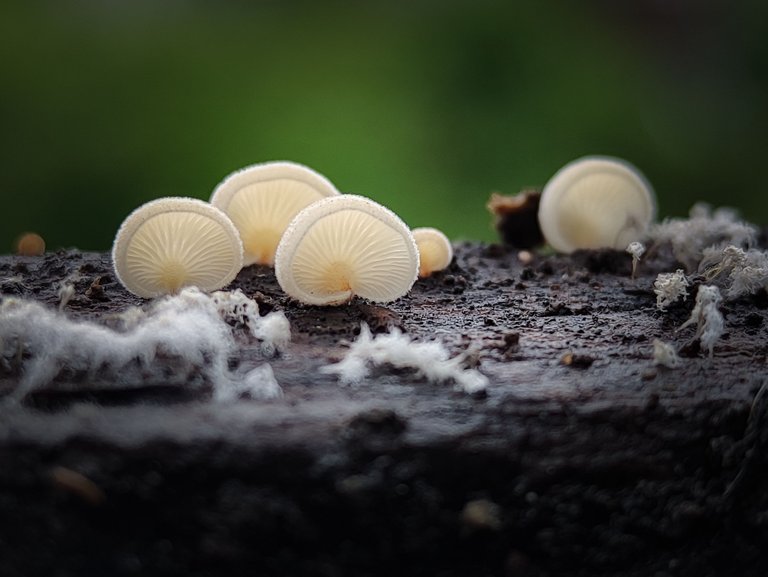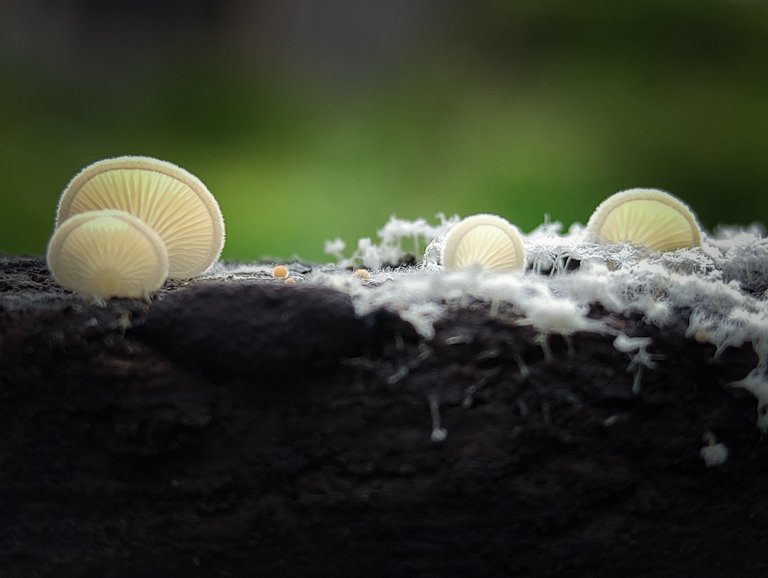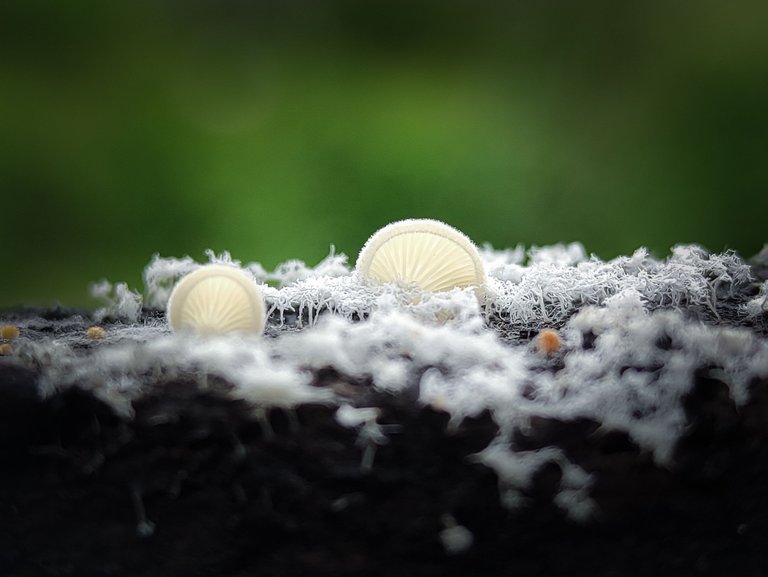 There some of them appeared among the snow-white mycelium. And once again, we have been amazed by nature.
---
This is my contribution to #FungiFriday hosted and curated by @ewkaw.
All of the images here are my own work, taken with Xiaomi POCO NFC smartphone and an assembled external macro lens.