This is my entry for the 22nd week of #FungiFriday.
In the previous week's FungiFriday Summary # 21, @ewkaw hurled a challenge, saying that the theme for the next week's mushroom post (week 22) would be "Yellow Mushroom."
Oh damn! Given that summer is still going on, I'm not sure where I'll get yellow mushrooms on the mushroom walks. I think this is a hard challenge. 😁
So, when out mushroom hunting a few days ago, a dirty thought occurred to me: I should take some yellow flour and oil it with the mushrooms I'll be finding later. However, I'm scared I'll be found out later. LOL!
In the end, I decided against doing it, and I was confident that I would come across yellow mushrooms!
It was pure luck that I eventually found what I was looking for while mushroom hunting in the Bukit Rata valley. Some yellow mushrooms appeared to be waiting for me there on purpose. 😍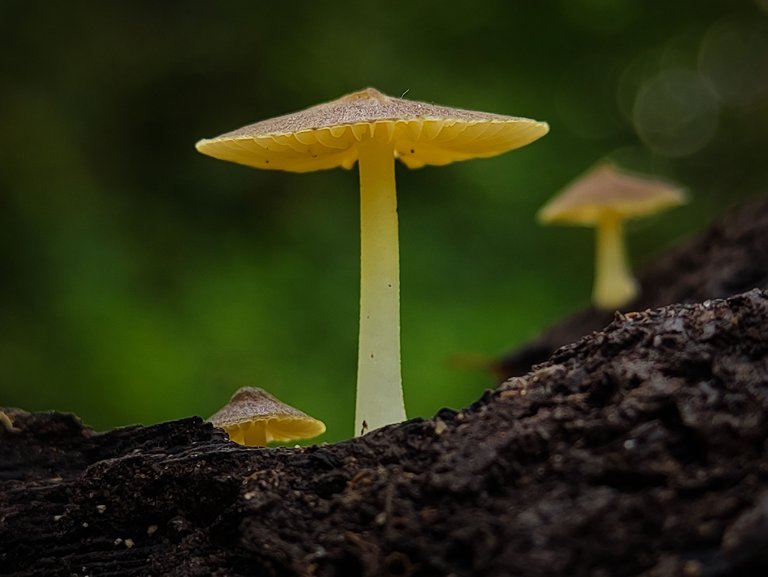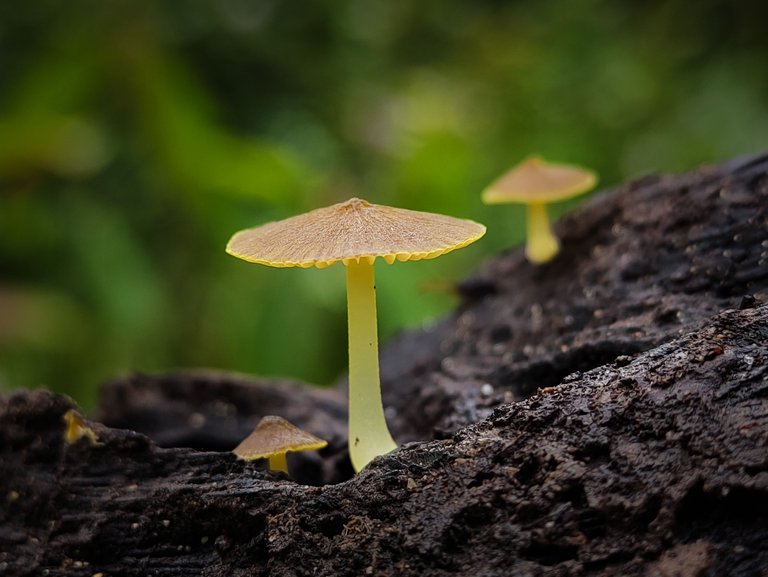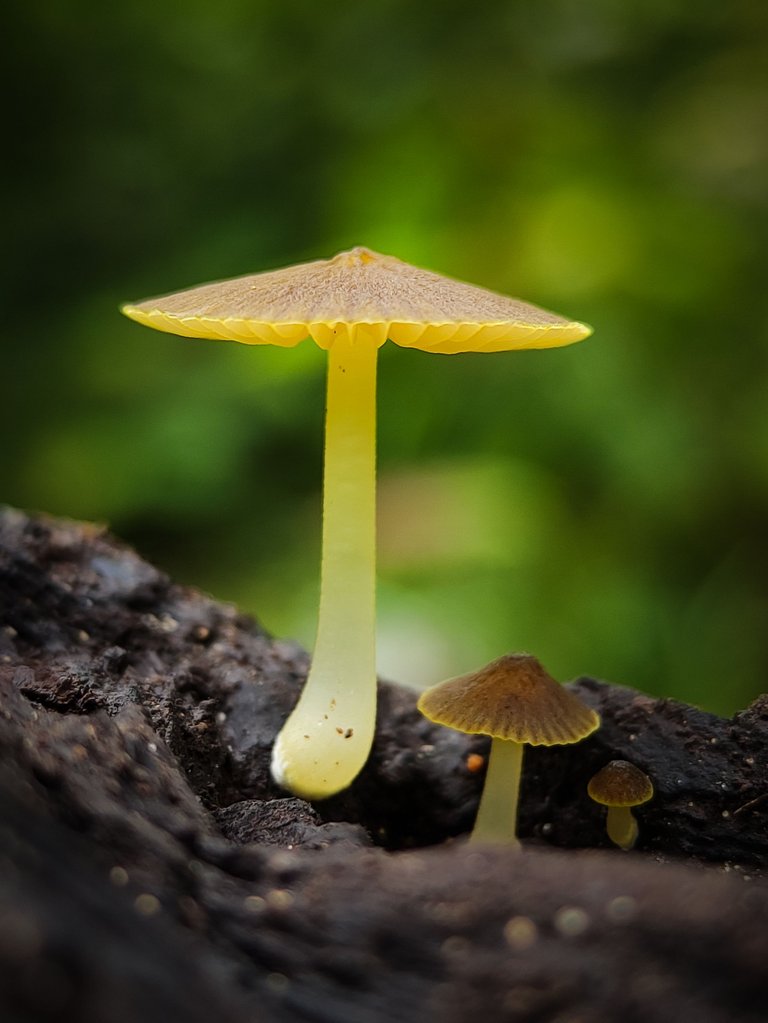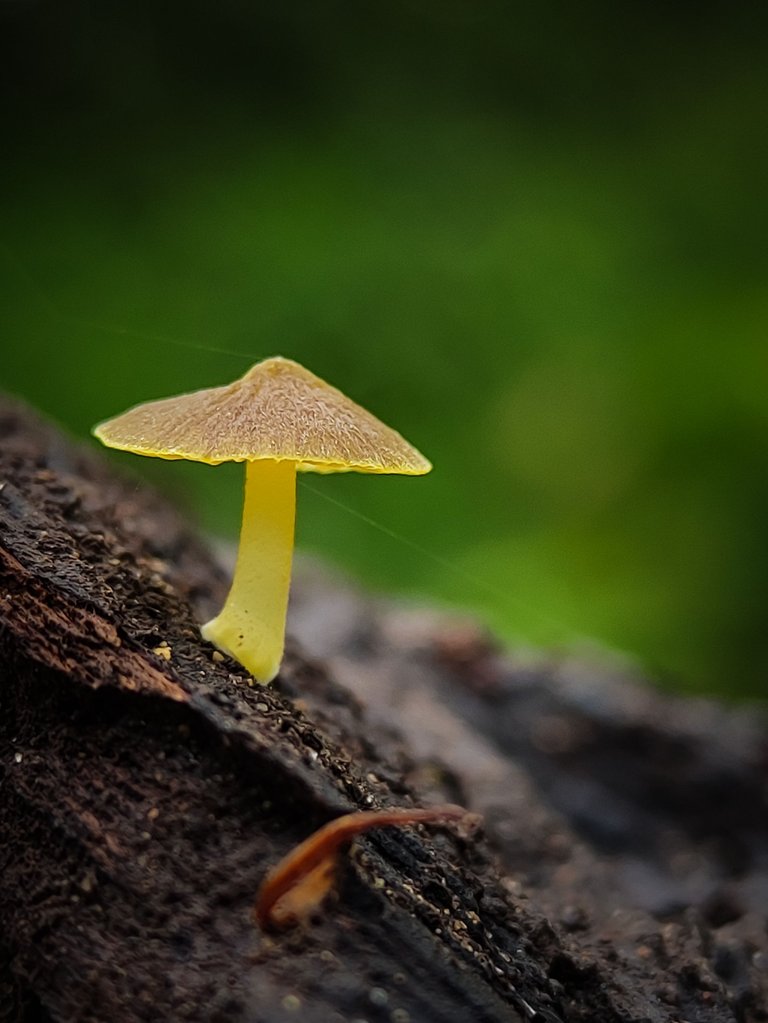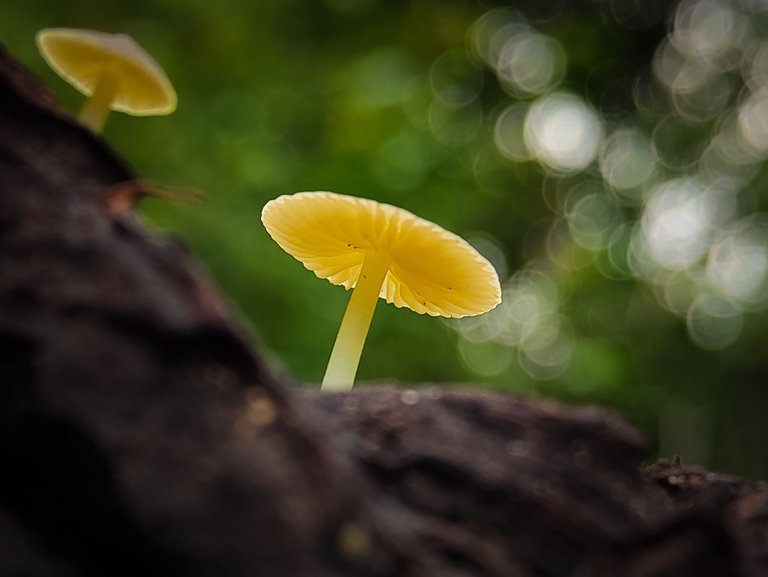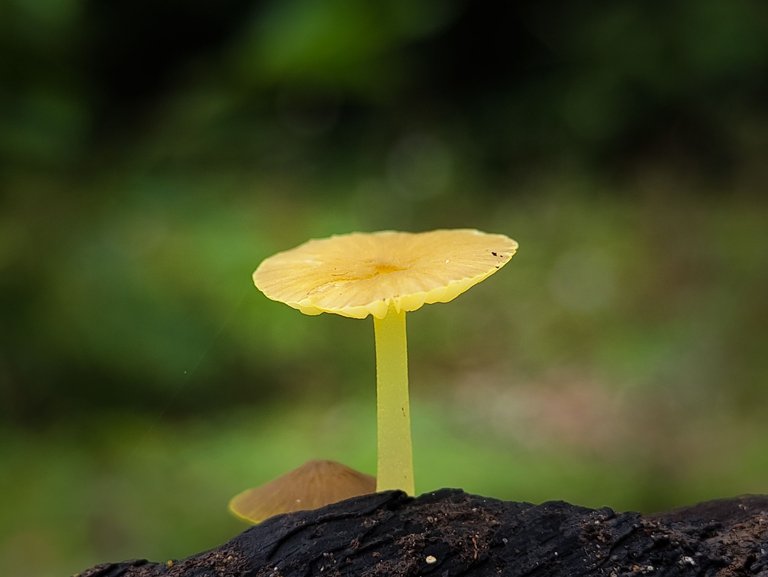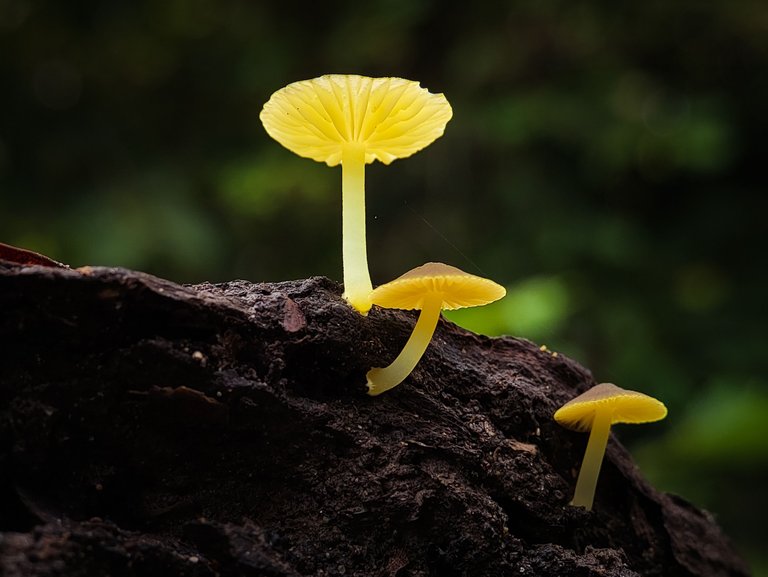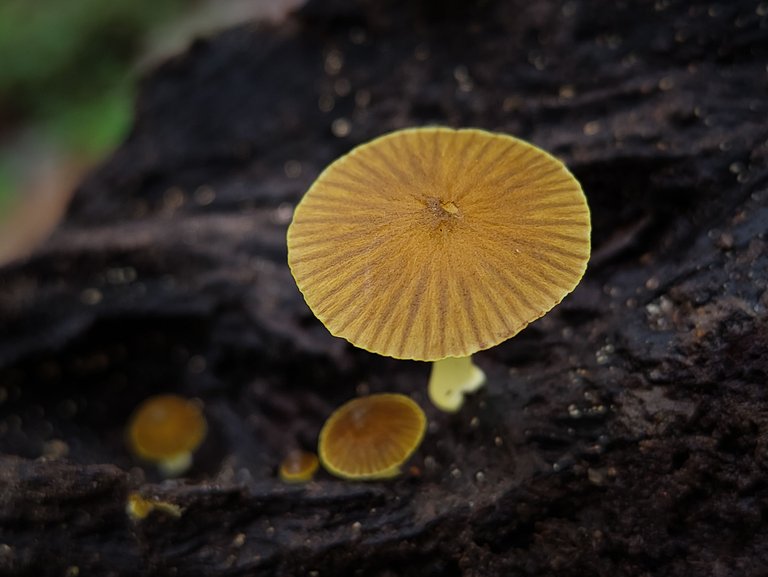 ---
| Camera | Xiaomi Poco X3 NFC Smartphone |
| --- | --- |
| Lens | External macro lens |
| Category | Mushroom Photography |
| Processed | Mobile Lightroom |
| Location | Lhokseumawe, Aceh, Indonesia |
| - | - |