Hello everyone.
I never want to miss out on posting mushrooms on the #FungiFriday challenge, even if it's just once. But it all depends on the natural circumstances, and mushrooms aren't always easy to come by, especially during the dry season.
So today I have some mushrooms to share with all of you mushroom enthusiasts here. Let's see them!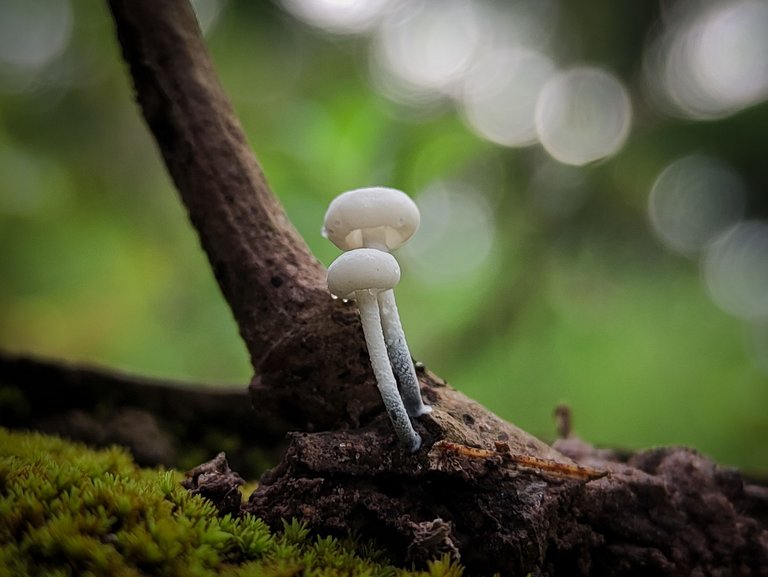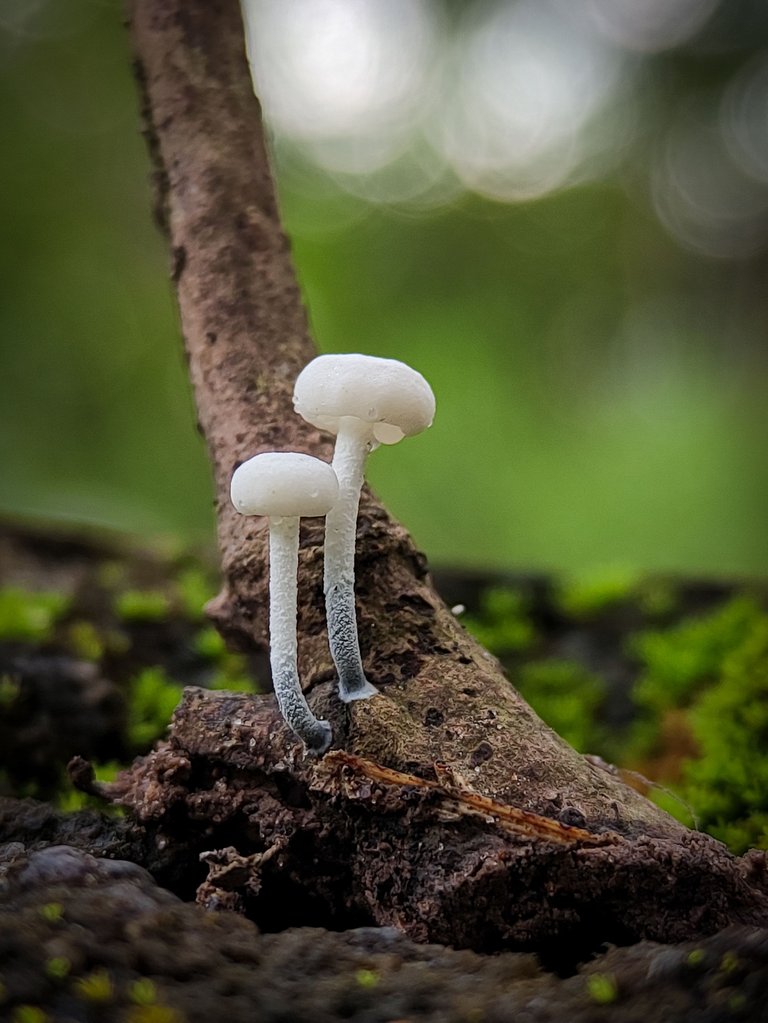 The black-stalked Marasmius fungus, scientifically known as Tetrapyrgos nigripes, is a common fungus in our rainforests. This fungus has a taller and sturdier stem than most parachute cap mushrooms.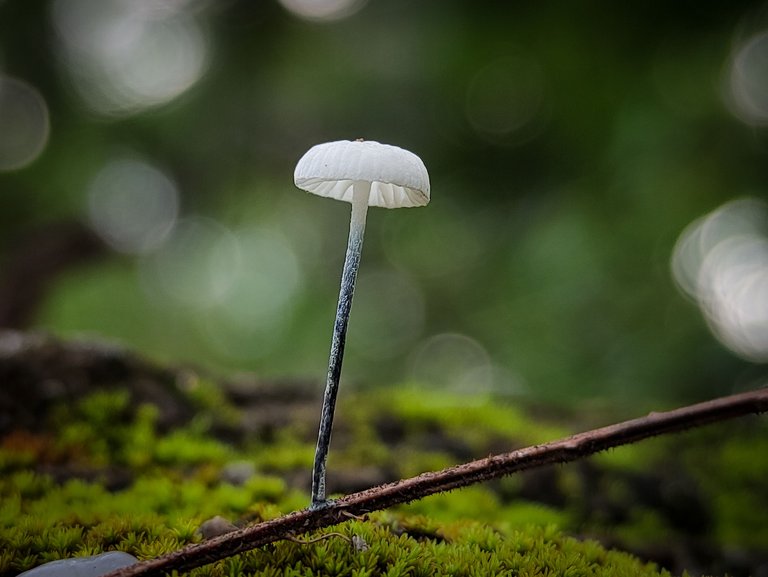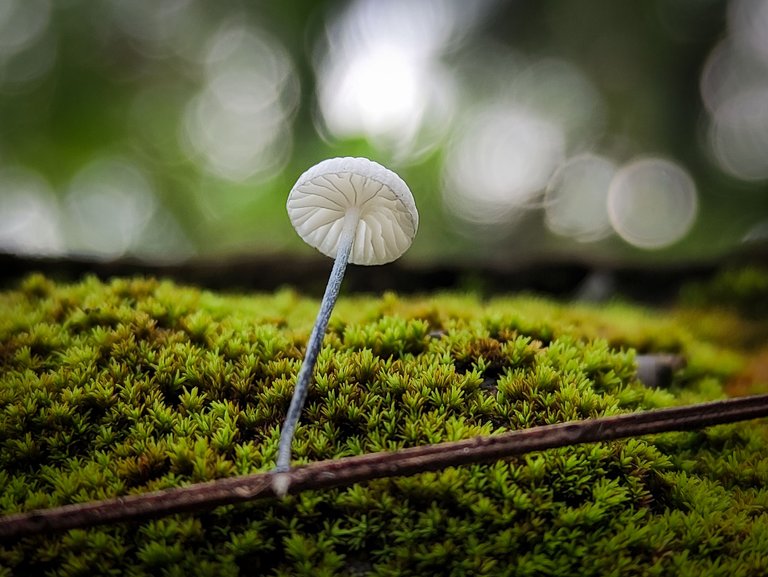 The clean, white, and bright gills of this fungus is my favorite feature. I always look forward to seeing them whenever I have the chance to go mushroom hunting in the forest.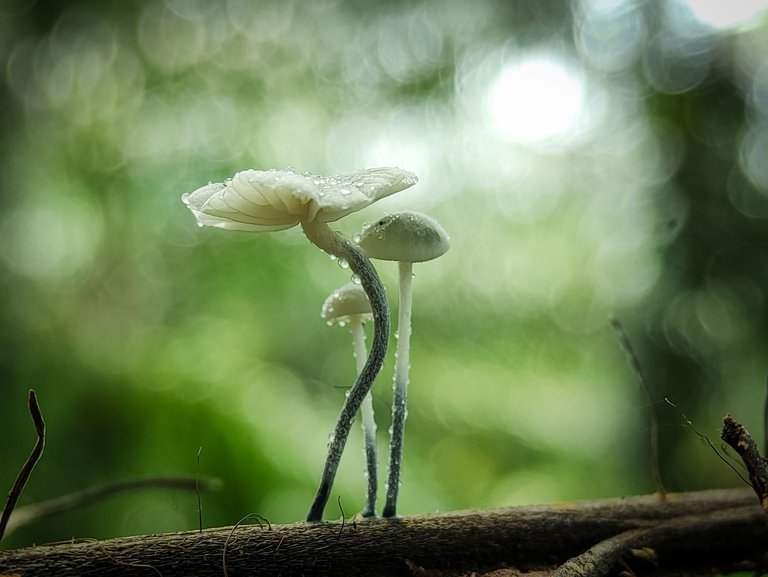 As time passed, some of them would have a cap that puffed up like a flower blooming, and that was the pinnacle of their survival before it withered dry.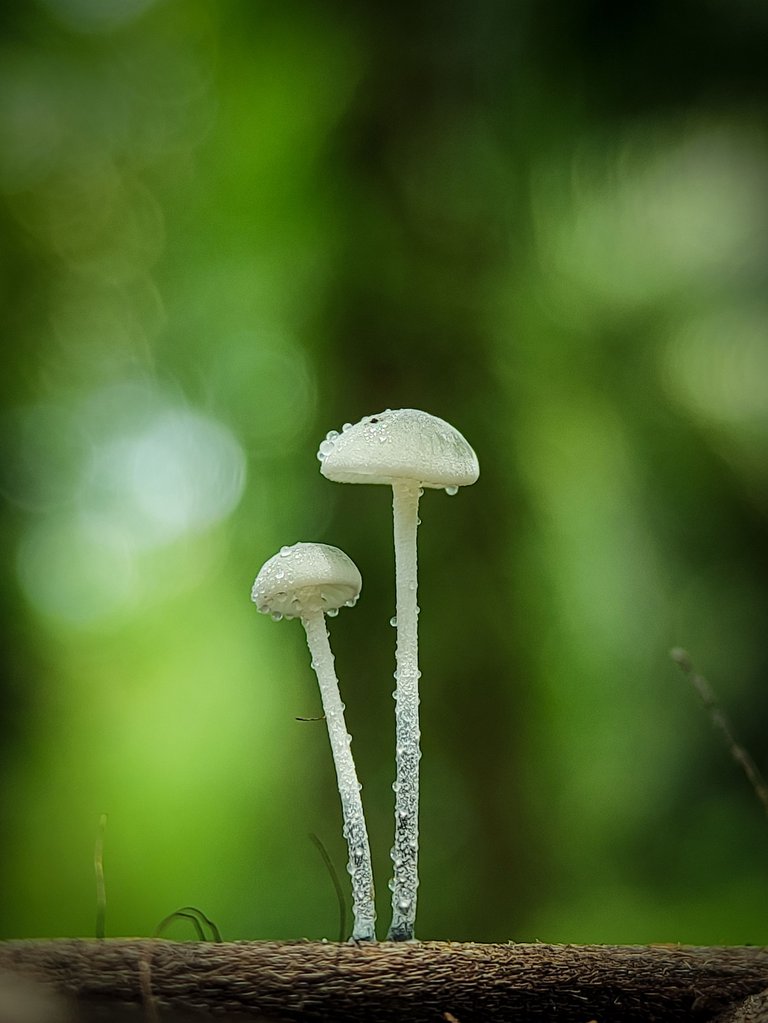 Look at that! They were stunning when the dew was still on their caps and stems. It's similar to a sprinkling of granulated sugar.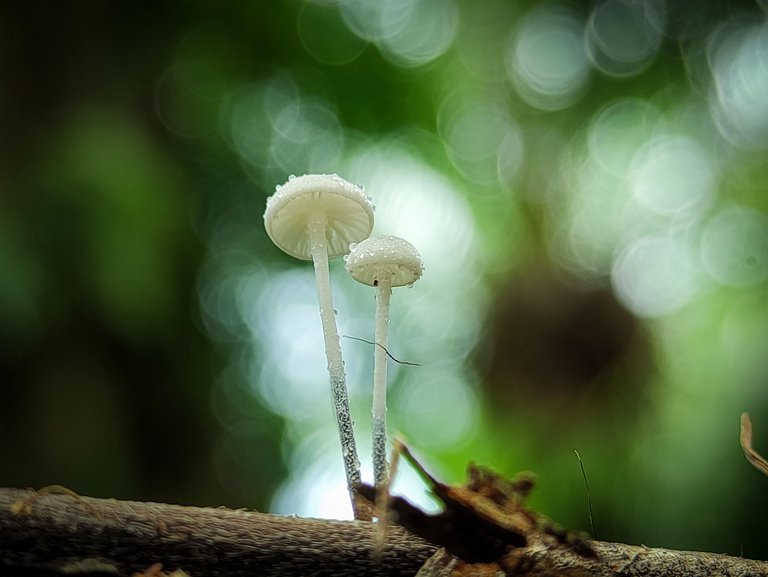 The bokeh background behind them adds to the beautiful illumination of these tiny creatures. If only I could shrink my body and hide under that parachute cap, it would be fun!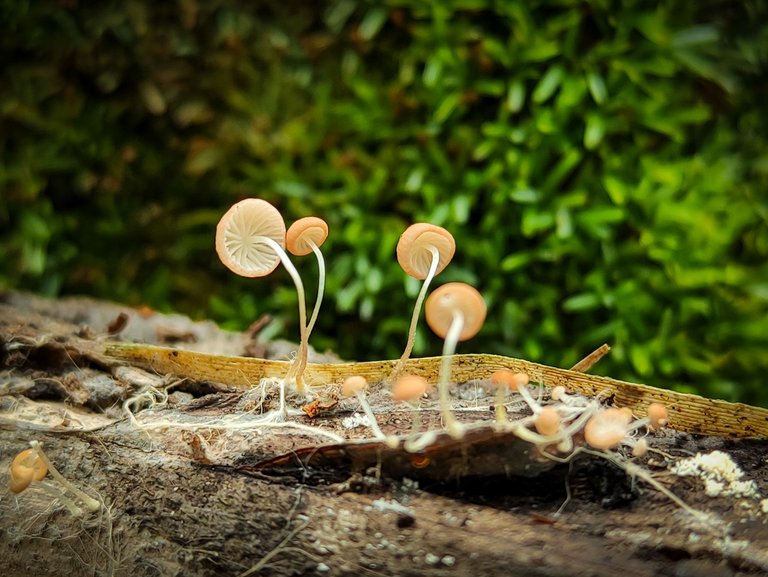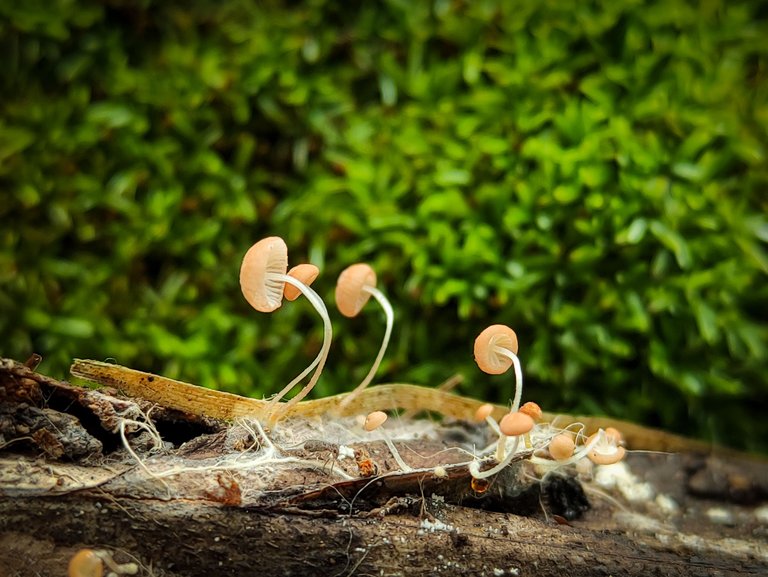 They are also absolutely stunning. They appear to be young orange pinwheels. Mold spores were proliferating beneath the underneath. This means that more mushrooms will appear the next day.
Expect to find more mushroom species on the next mushroom walks. So I'll never miss the #FungiFriday challenge.
Happy #FungiFriday 😄!
---
All of the images here are my own work, taken with Xiaomi POCO NFC smartphone and an assembled external macro lens.