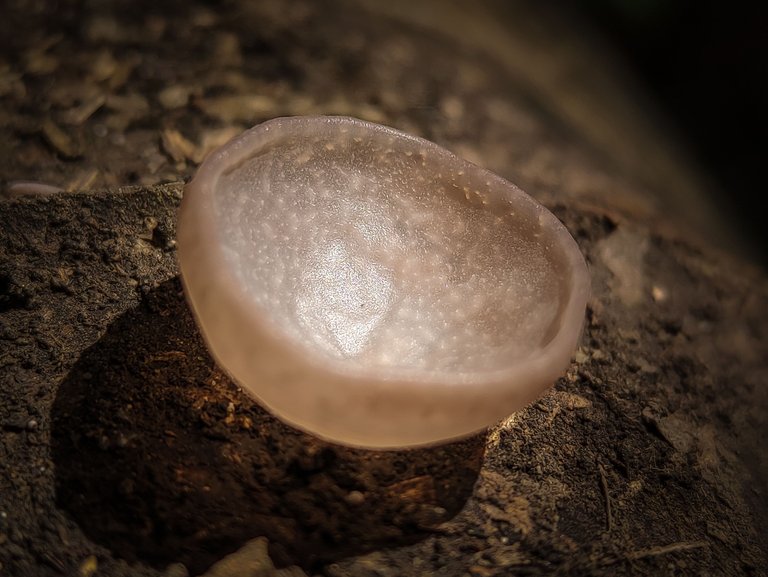 Actually, I'd want to take part in the "Fungi Art" challenge, which was suggested by @ewkaw for this week's #FungiFriday. But then I realized that I wasn't cut out to be an artist because I couldn't even draw let alone paint. Next time, I want to participate in intriguing challenges with other themes presented by @ewkaw. So far, I've only been able to submit a few mushroom photos.
These are some of the mushrooms I photographed during a recent visit to my parents' home in Pidie Jaya. My grandma had a small garden there, less than a hectare in size. A lot of decaying wood and bamboo sticks were piled up in the garden. It had rained two days prior, such a coincidence. As a result, finding some lovely mushrooms was a breeze. Even if I have to give up my blood to be sucked up by ferocious mosquitoes with a vampire-like hunger for blood.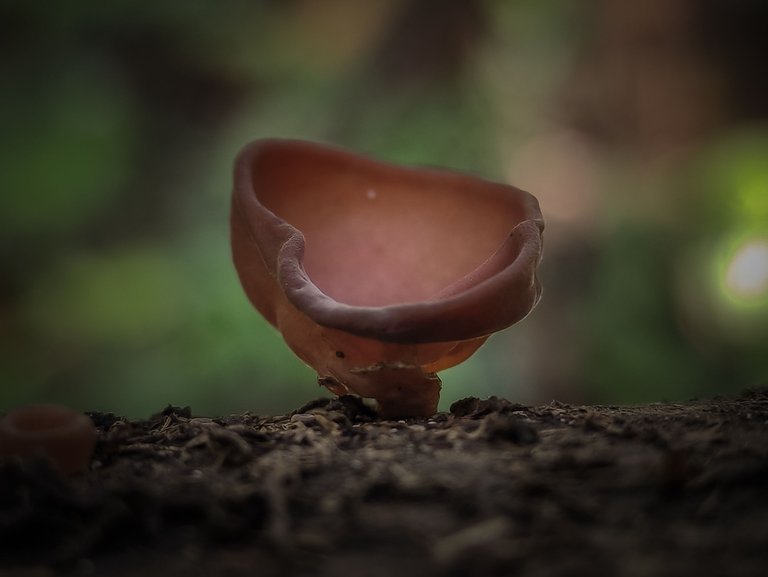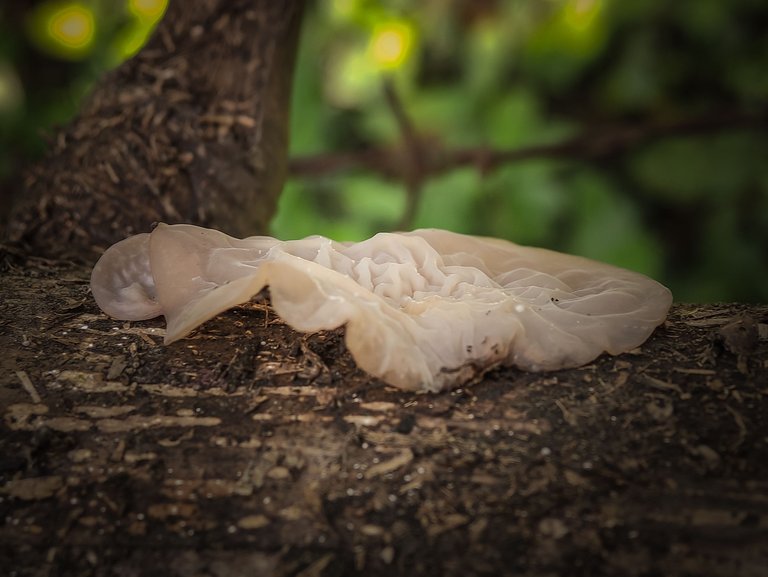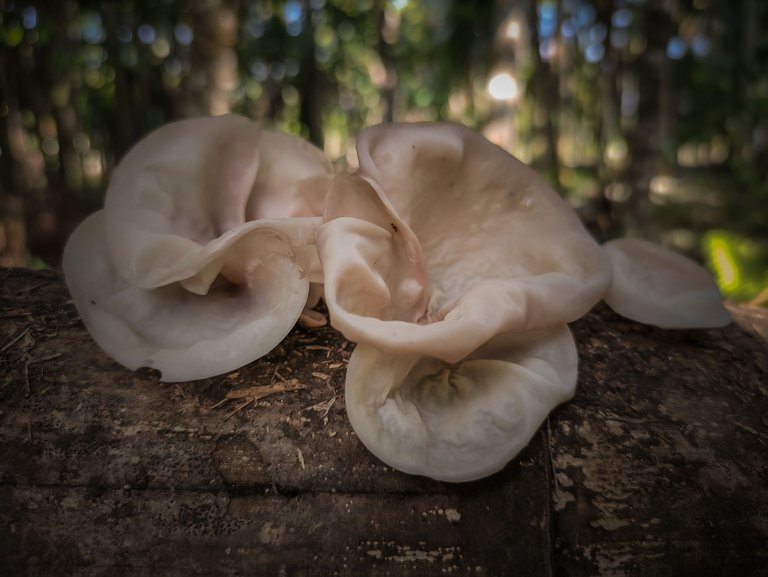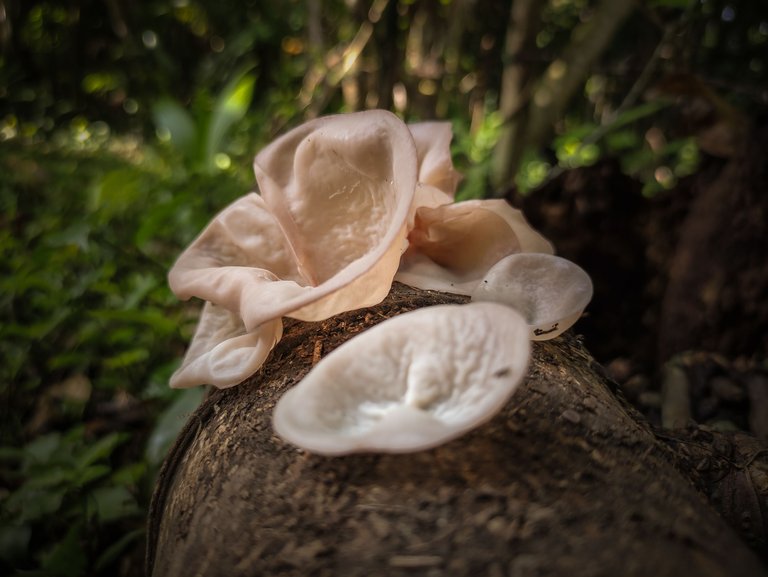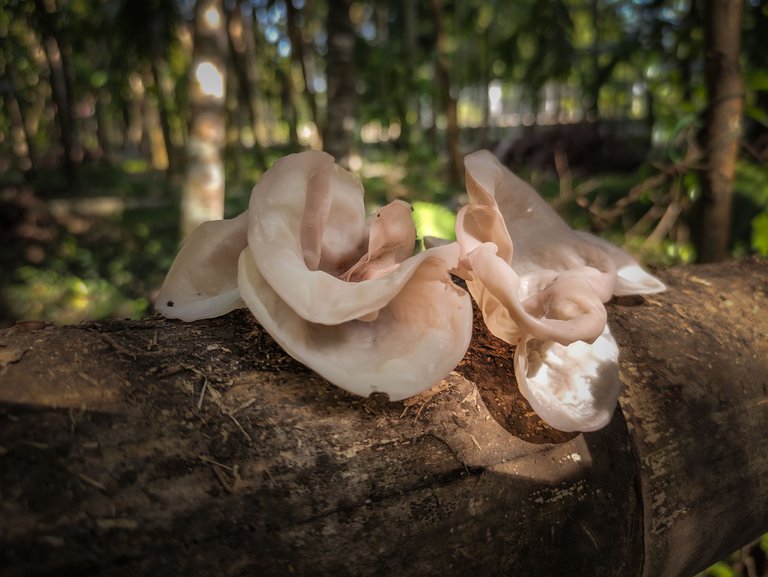 I found two mushroom species, one of which is edible. The first is jelly mushroom (Auricularia sp. ), which is commonly used as a vegetable in dishes such as kuah lodeh, kuah soto, kuah sayur bening, and so on. It's something I frequently sample at the local rice booths here, and it's delicious.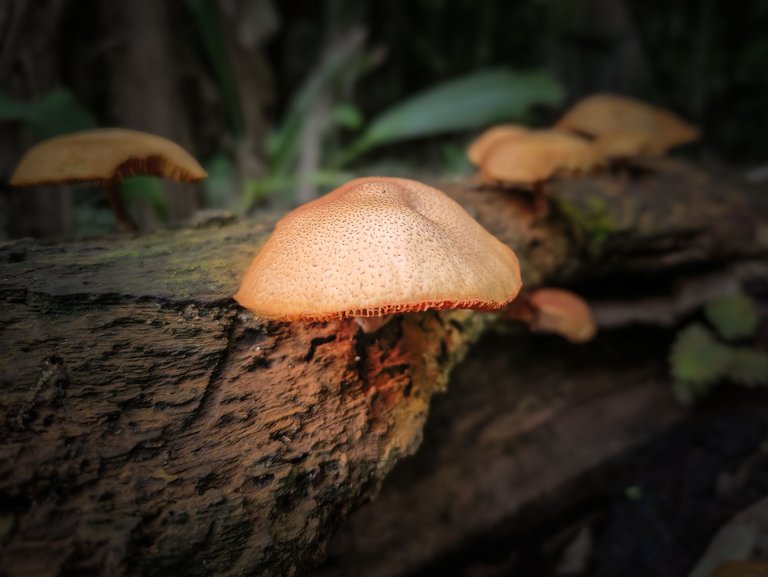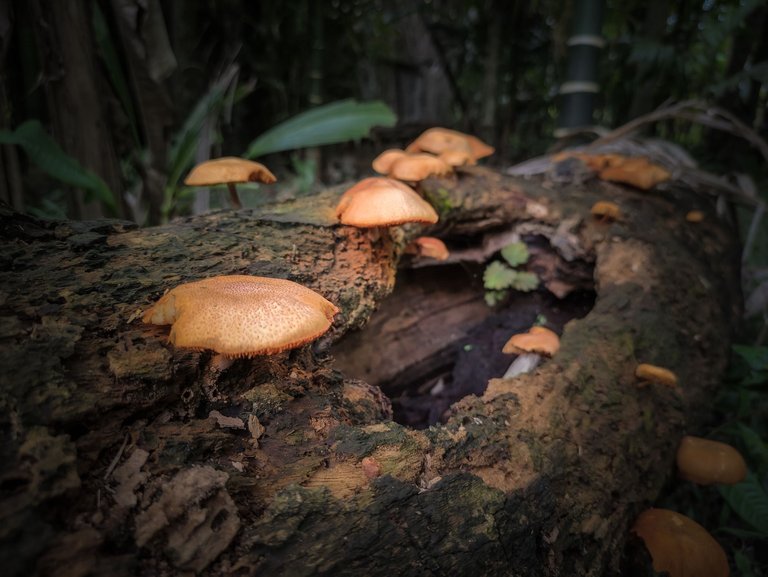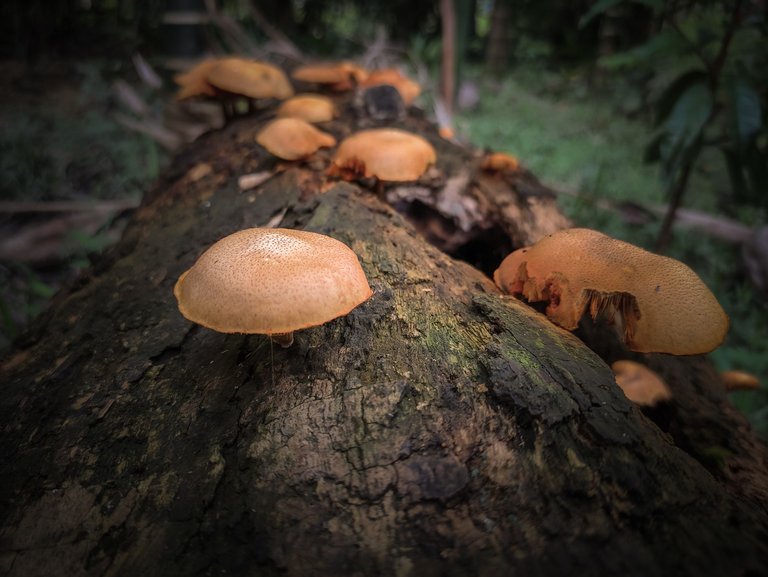 The second is that, while I'm not certain, this is Omphalotus illudens, also known as the eastern jack-o'lantern. The cap, gills, and stem of this mushroom are entirely orange. These physical characteristics lead me to believe Omphalotus illudens is the species.
| Camera | Xiaomi Poco X3 NFC Smartphone |
| --- | --- |
| Lens | External macro lens |
| Category | Mushroom photography |
| Processed | Mobile Lightroom |
| Location | Pidie Jaya, Sumatra, Indonesia |
| - | - |