It is now becoming harder to find mushrooms. The rain hasn't come for at least two weeks. In fact, the dry season has not yet begun, and it is expected to begin in April. So I haven't found any mushrooms in the last two weeks.
Thank goodness, I still have some mushrooms left over from my previous hunt. So I won't have to miss Fungi Friday this week. And I'm expecting rain before the mushroom stock on the storage drive is completely depleted.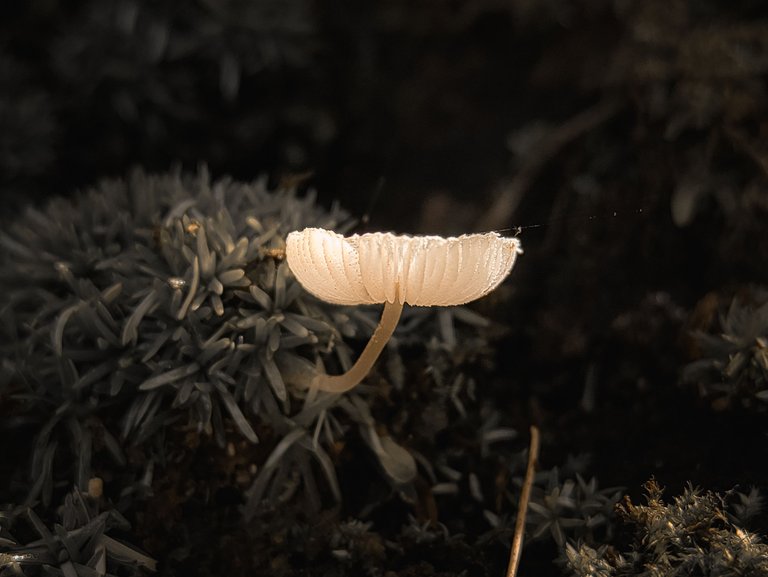 In our area, there are so many oil palm plantations. That is the easiest place to find mushrooms, though there aren't as many varieties as in the deepest woods, which are always damp and wet.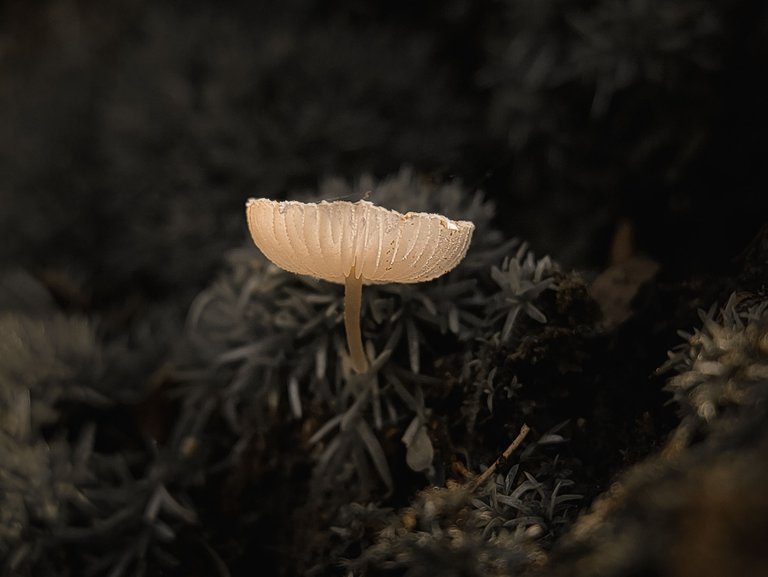 The fragile dapperling, or Leucocoprinus fragilissimus, is commonly seen under oil palm trees.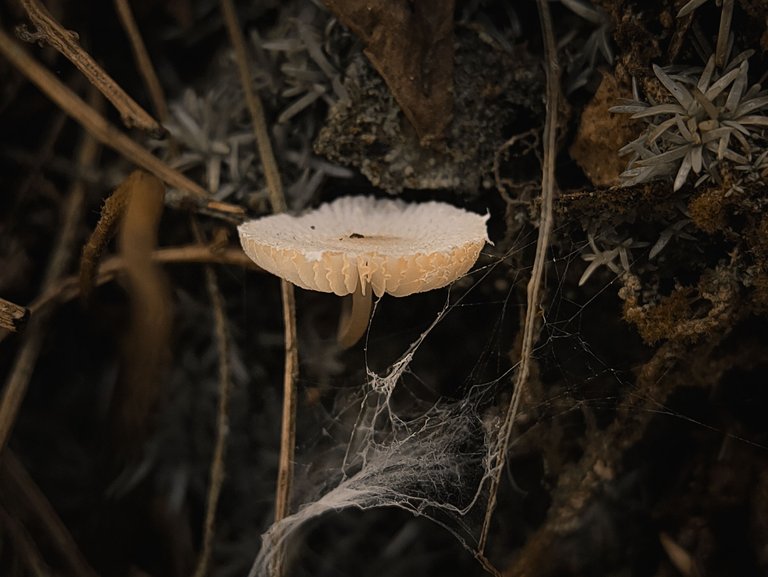 It can be found in the crevices of a rather tall palm tree, among the moss or damp, rotting sawdust.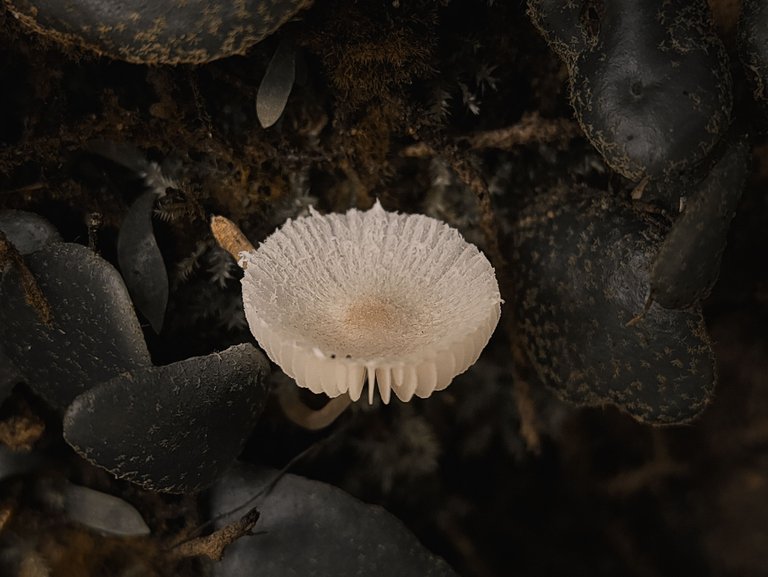 The gills of mushrooms resemble velvet weed flowers, with sunken caps that can catch dew or raindrops.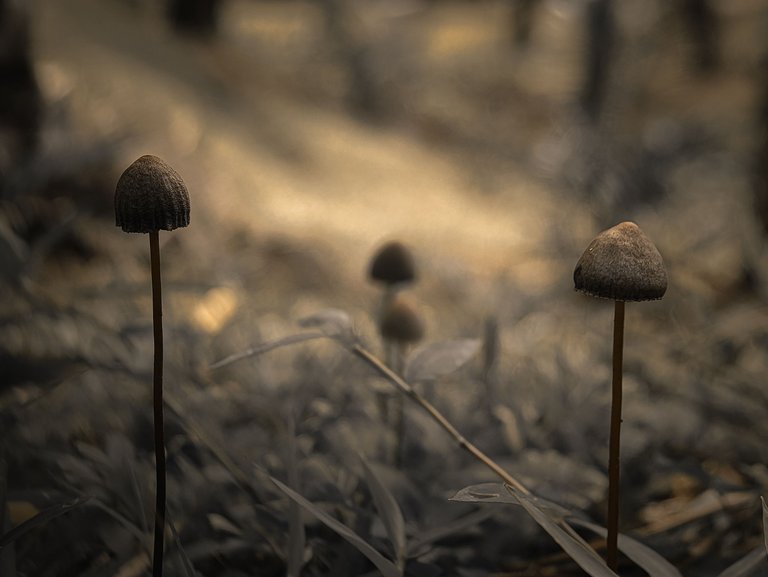 Meanwhile, the blue meanies, or Panaeolus cyanescens, were noticed in grassy places in the same area. As if not to be outdone by the grass, these mushrooms, with their tall stems, burst out like giraffes in the savanna.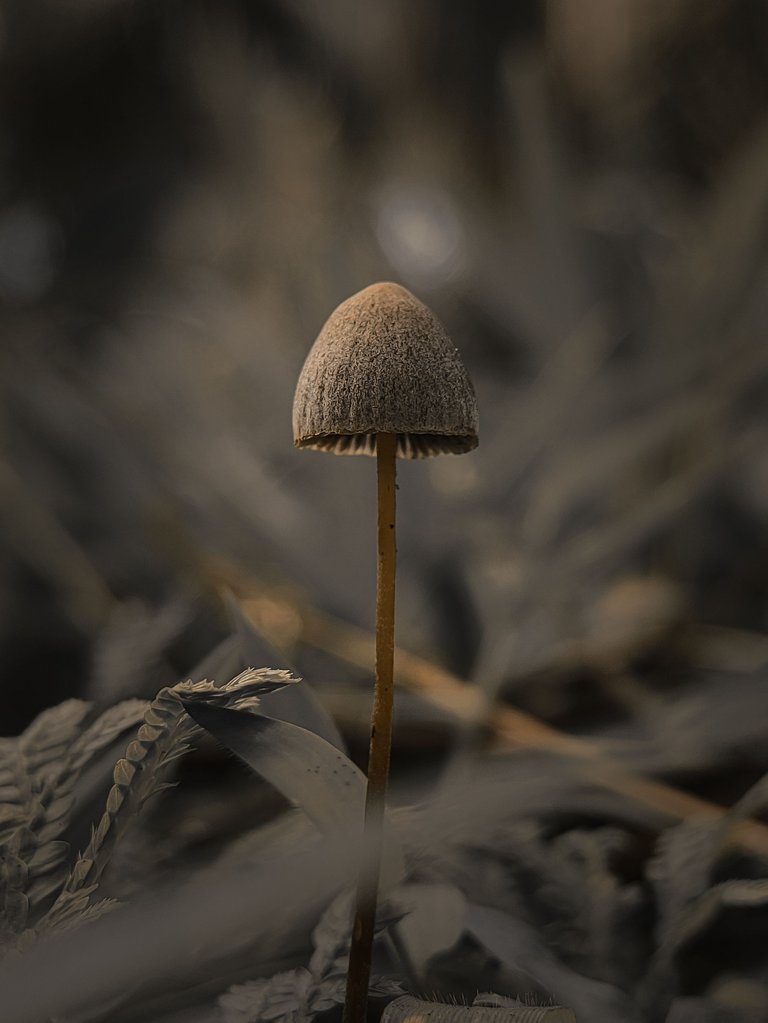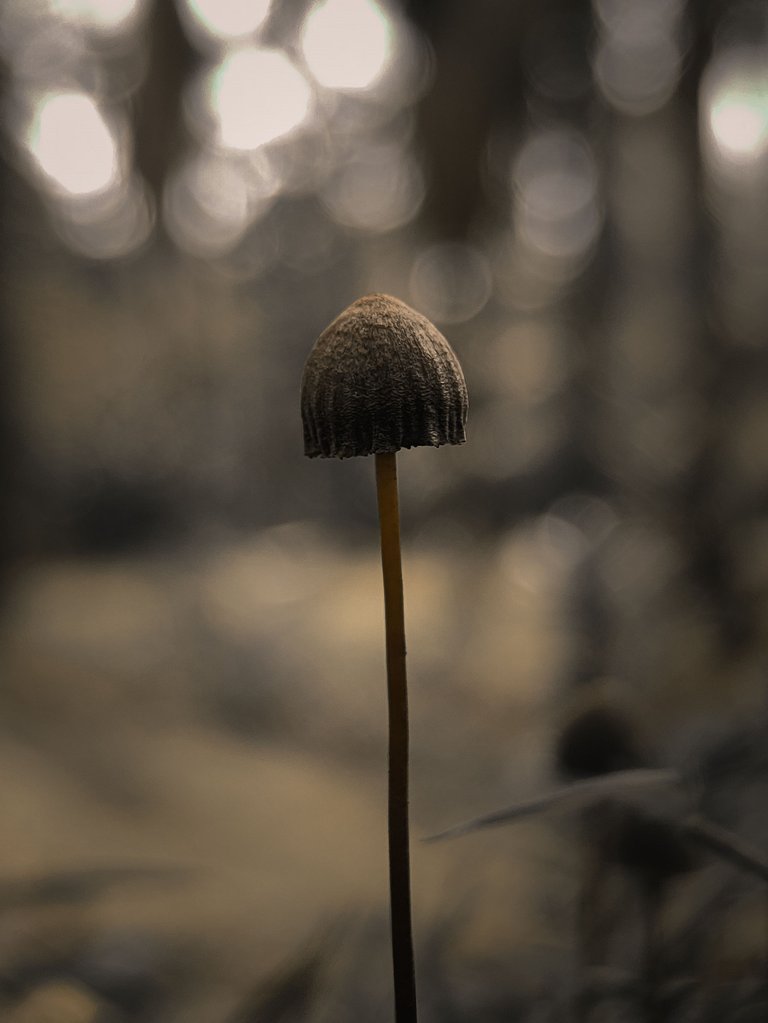 The blue meanies cap resembles the fairy inkcap at first glance; it is light brown to gray in color, with a tall yellow stem.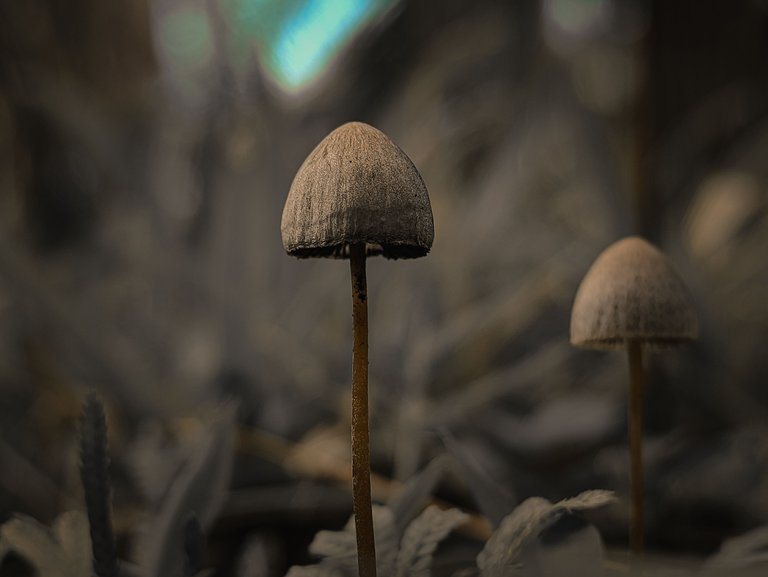 In contrast to fairy inkcap mushrooms, which grow in dense clusters, the blue meanies grow in small groups that are not too close together.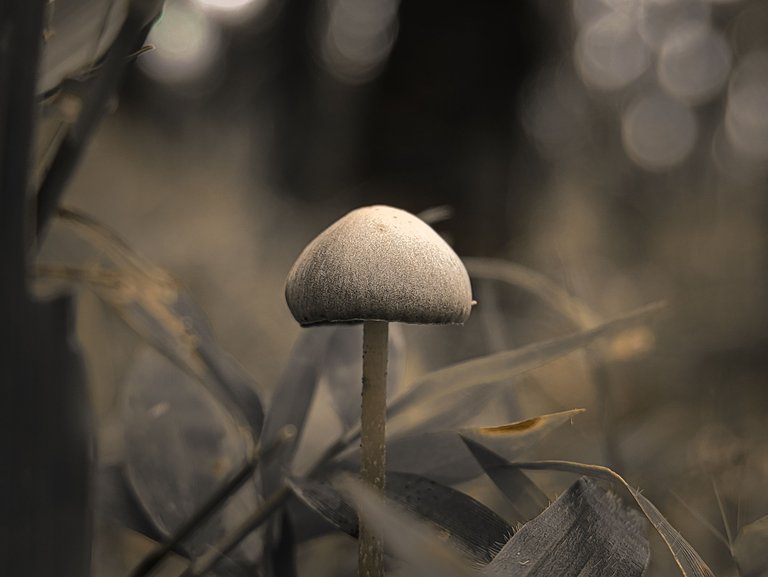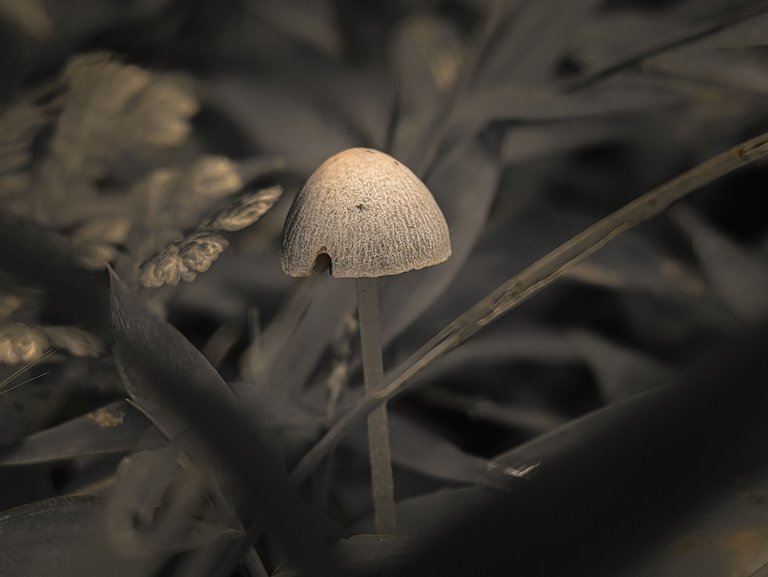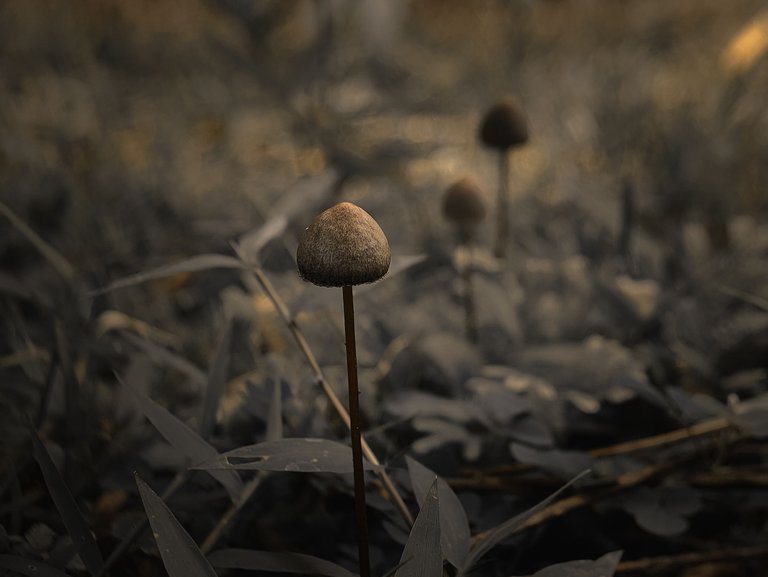 I have most often seen this mushroom growing on cow dung, so you may unknowingly step on the dung while taking photographs. This was even worse than being bitten by the vicious forest mosquitoes.
---
I submitted this post for the #FungiFriday hosted by @ewkaw.
All of the images here are my own work, taken with Xiaomi POCO NFC smartphone and an assembled external macro lens.