I went to the Sidomulyo forest in North Aceh again last week on a mushroom walk. The route from Lhokseumawe City to there can take up to an hour. That's quite a distance, but luckily, the road leading there is nice and wide enough for me to ride my scooter to my destination.
I was initially dubious about mushroom hunting there because it hasn't rained in a long time. But I can't help myself; I'll have to hunt more mushrooms for upcoming posts because the stock of mushrooms on my phone's storage drive is getting low.
When I got there, the friendly nature seemed to embrace me with open arms. Despite the fact that I could feel the scorching temperature on the way there. However, as soon as you approach the forest area, you'll feel how cool it is because the shady environment is shaded by thick trees.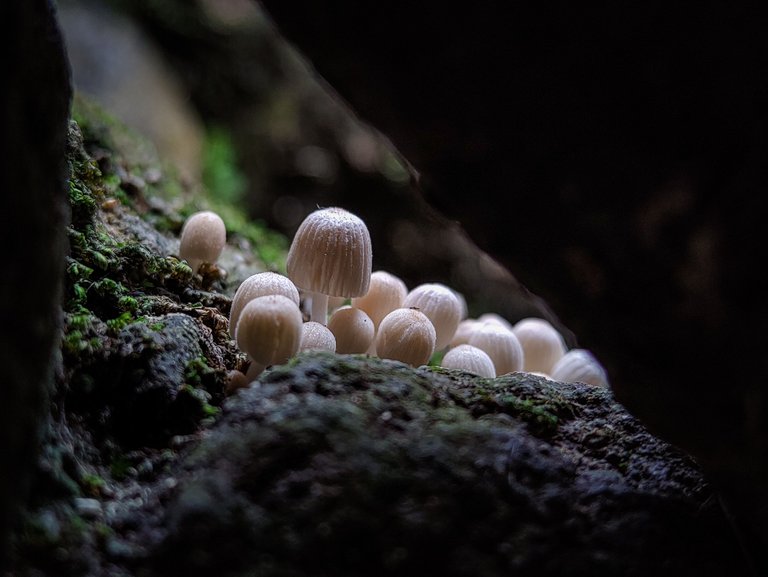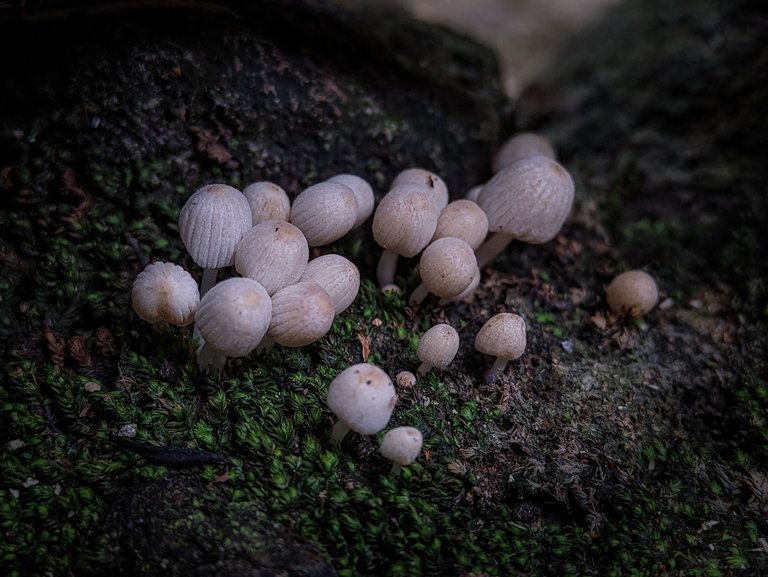 I found a small moist hole in the shape of a cave there. Do you know what stunning sight was in front of me when I peered through the crevices in the rock? Fairy inkcap mushrooms grow in swarms and jostle. They appear to be fresh, and I'm sure they occurred that morning.
The fairy inkcap, Coprinellus disseminatus, rarely grows alone, yet there are occasional solitary specimens. They are common and appear in large clusters on rotting wood stumps or in moist, loose soil.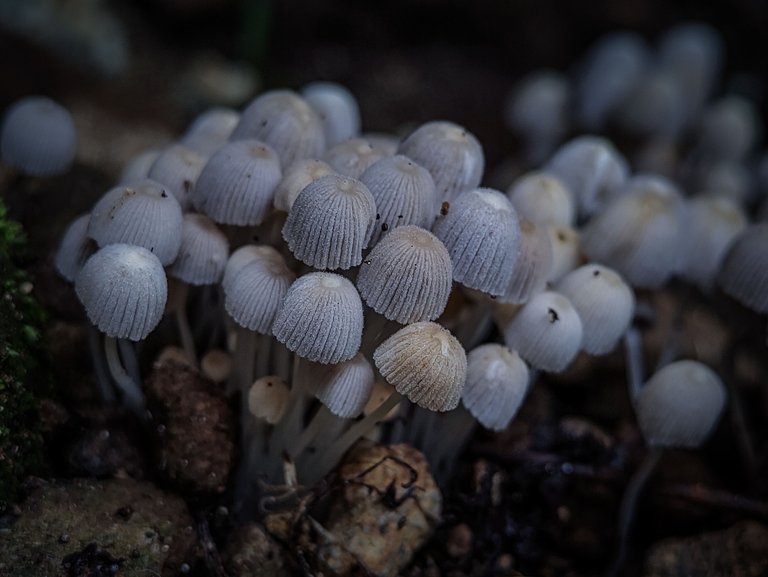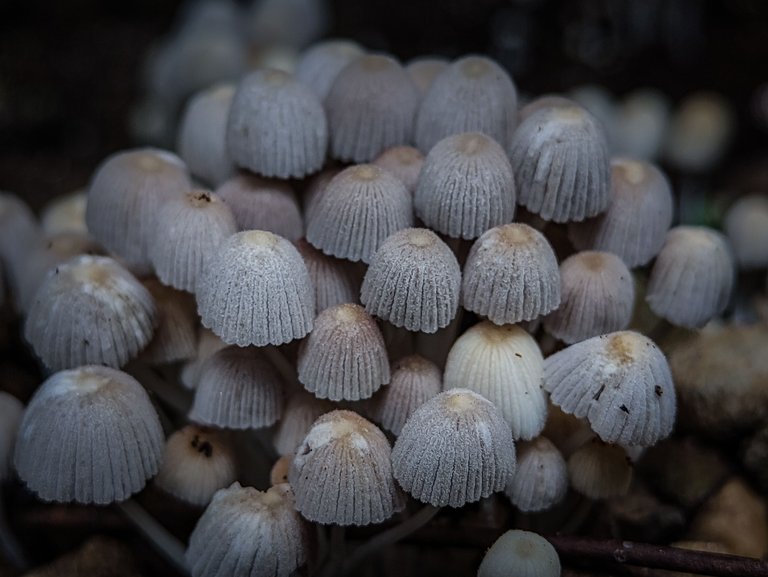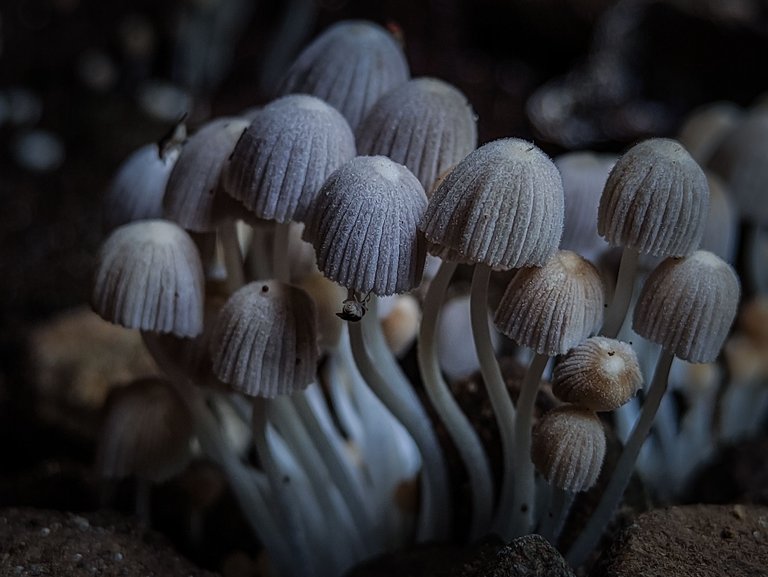 This post will be my entry for #FungiFriday, which is now in its 26th week. Cheers!
---
| Camera | Xiaomi Poco X3 NFC Smartphone |
| --- | --- |
| Lens | External macro lens |
| Category | Mushroom Photography |
| Processed | Mobile Lightroom |
| Location | North Aceh, Sumatra, Indonesia |
| - | - |