This is my entry for the 19th edition of #FungiFriday (if I'm not mistaken) hosted by Ewkaw.
For this Friday's issue, I'd like to share some mushroom pics I took while exploring nature in the Bukit Rata rainforest, Lhokseumawe, around three weeks ago. All of them are red, and they belong to the same genus, Cookeina. Cookeina sulcipes and Cookeina tricholoma, also known as Peziza tricholoma (synonym), are two of the mushroom species here.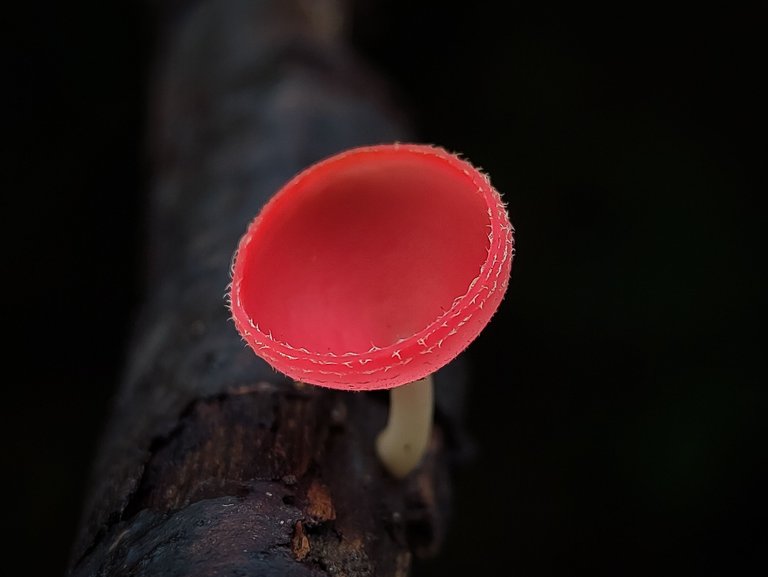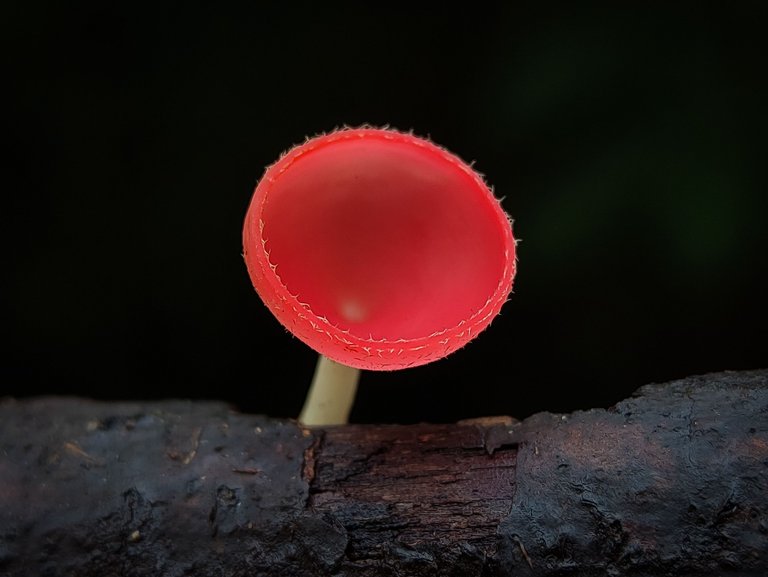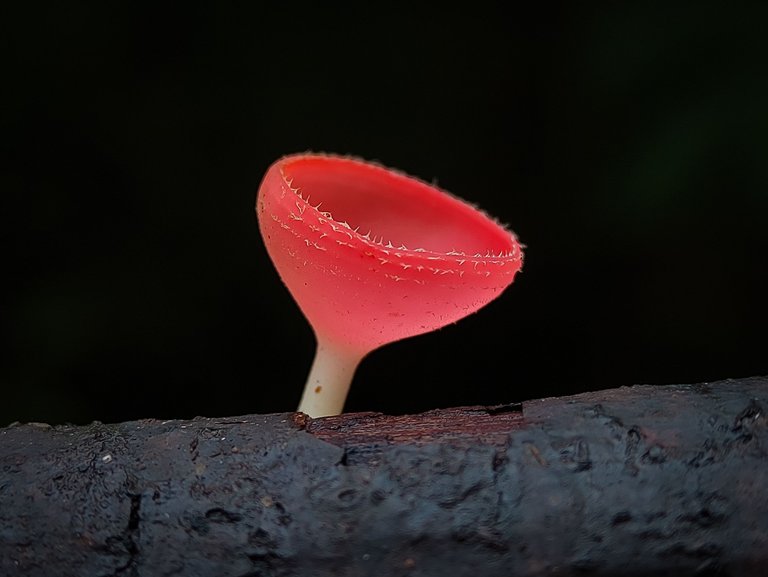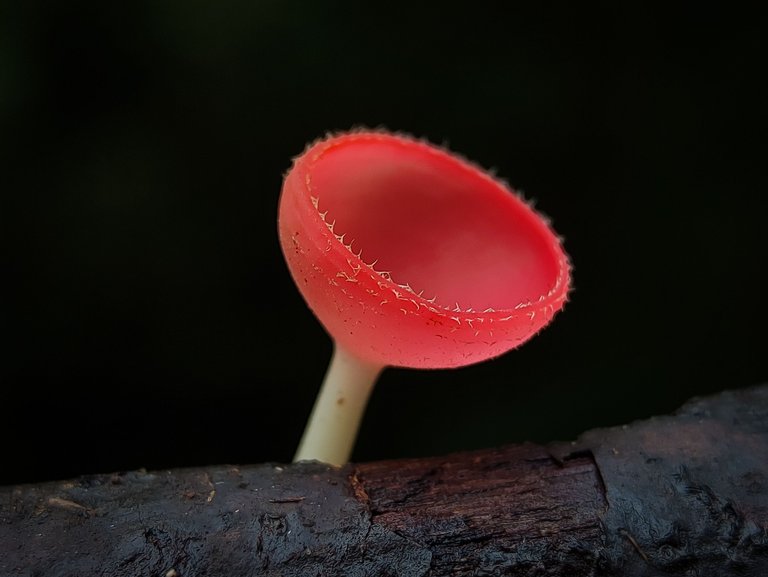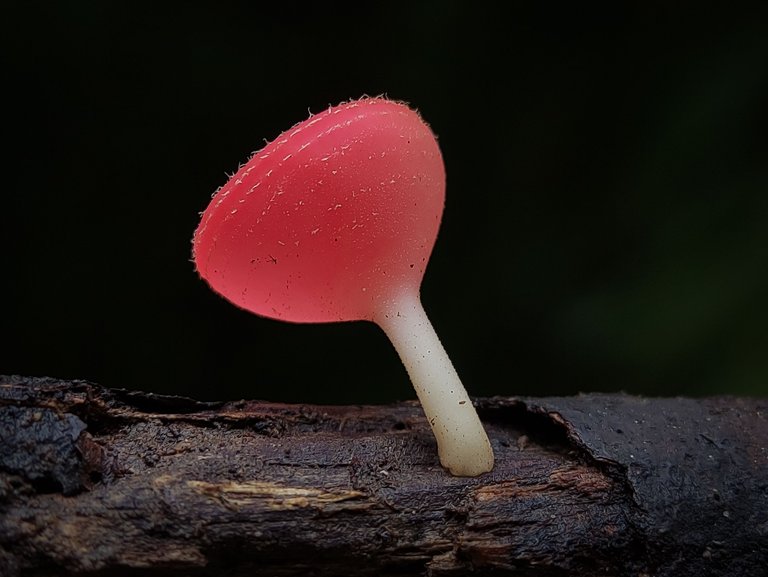 Cookeina sulcipes is a red cup mushroom with a funnel form. Unlike C. tricholoma species, the fungus has only a few hairs on the sides of its cup surface, and when looked at with the naked eye, the hairs are nearly invisible (you might say bald).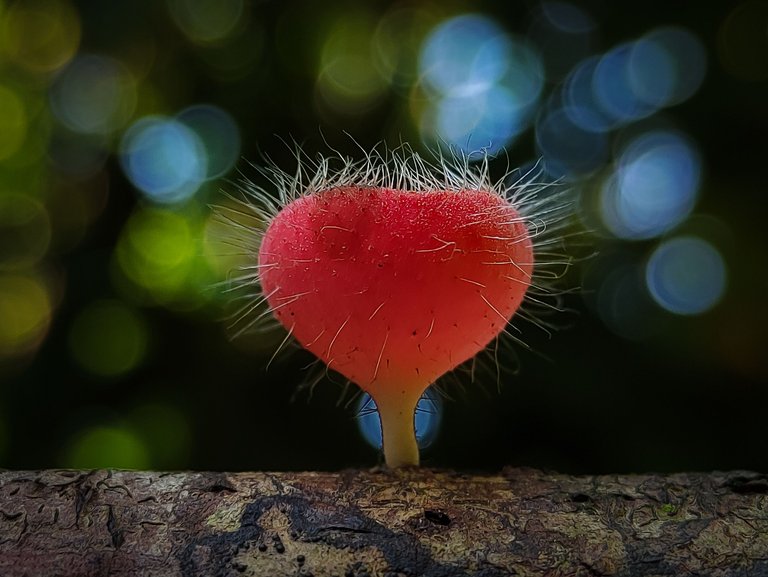 Oh, my goodness! Take a look at this Cookeina tricholoma; the shape resembles a heart or a love symbol. Is that the Lord of Love's incarnation? Yeah, I think so. But I can't imagine your heart being so hairy. 😁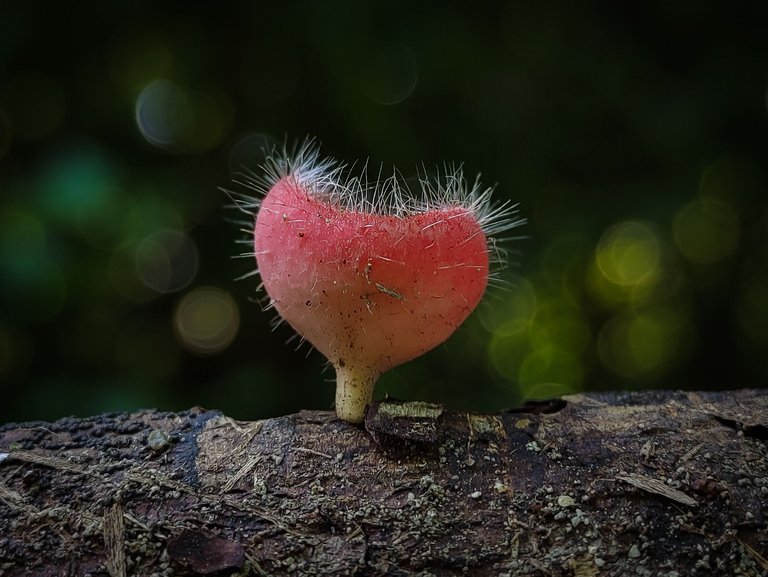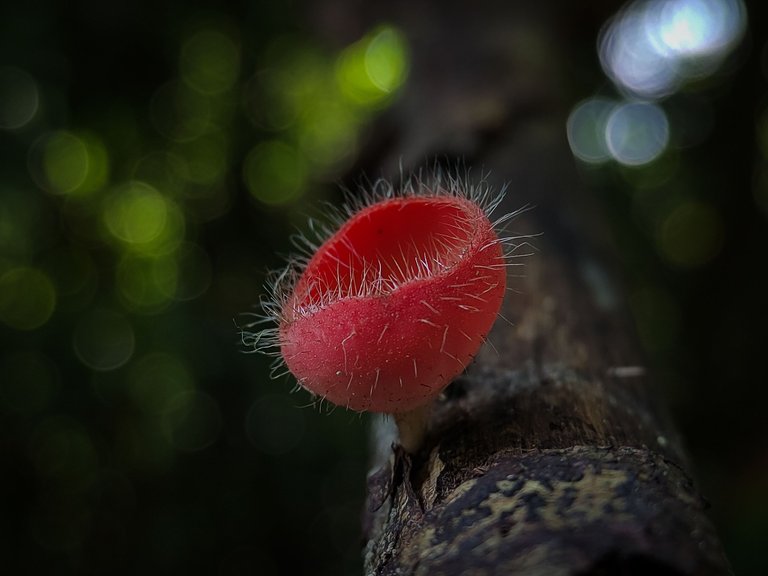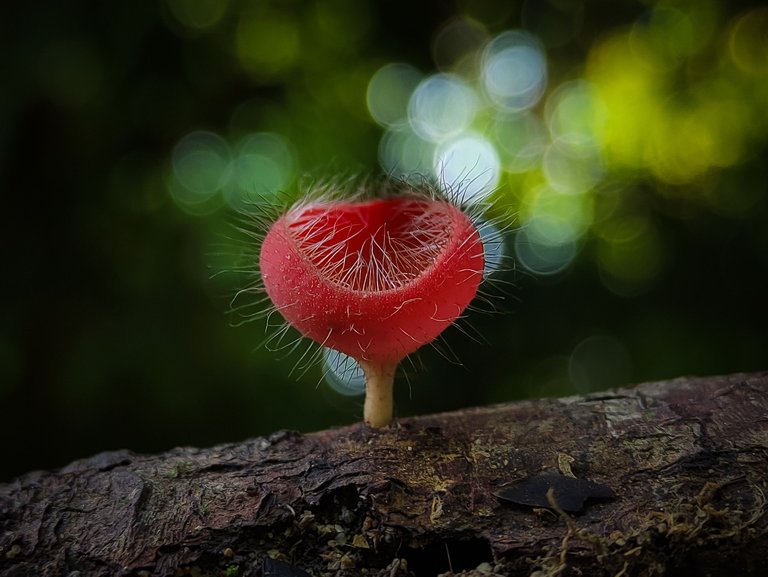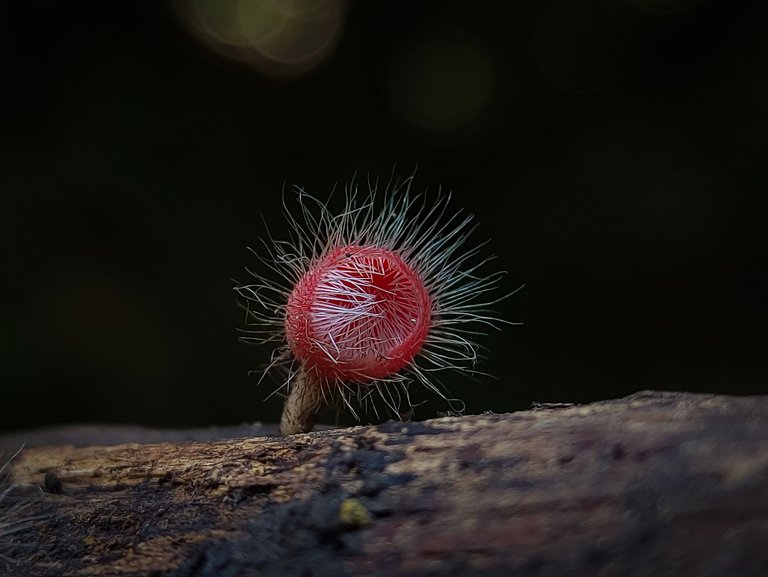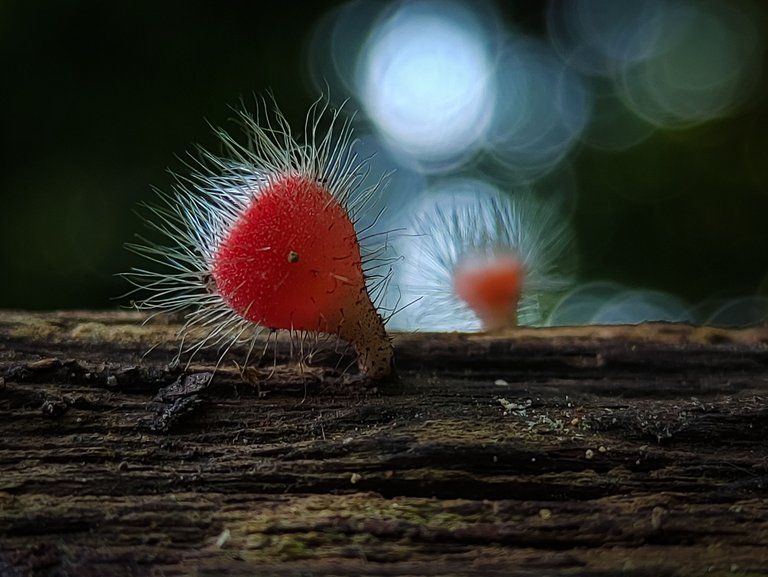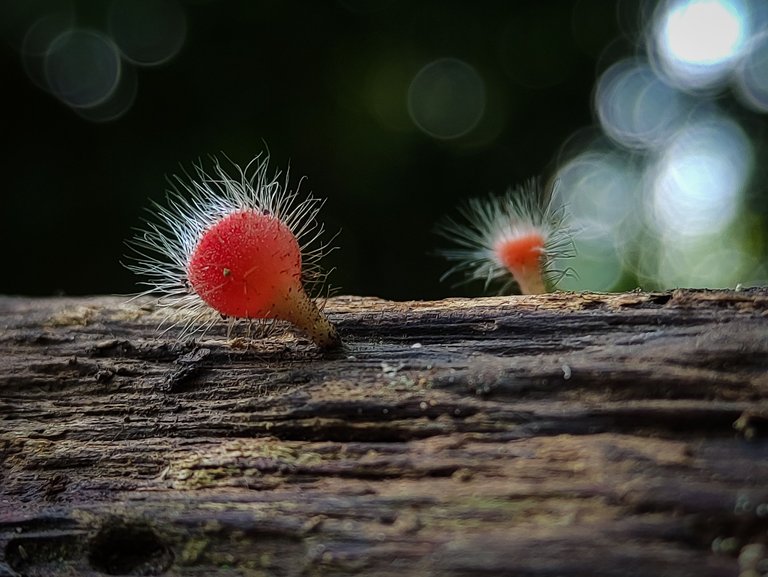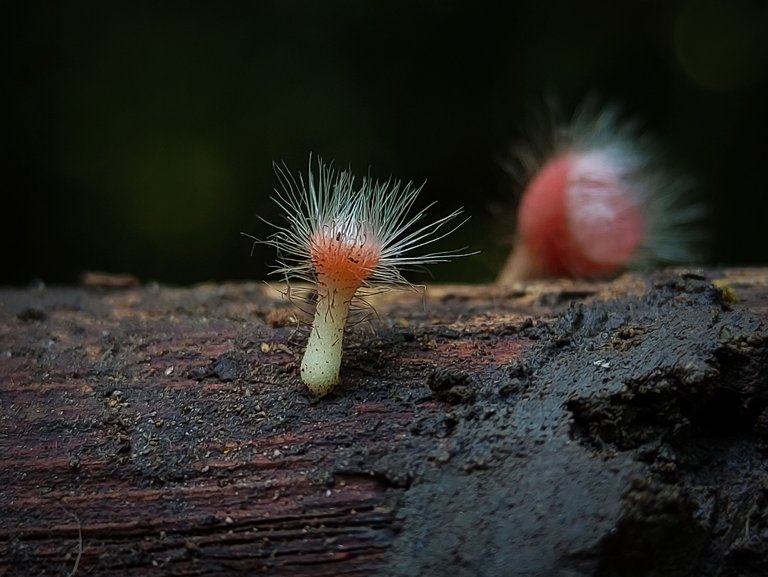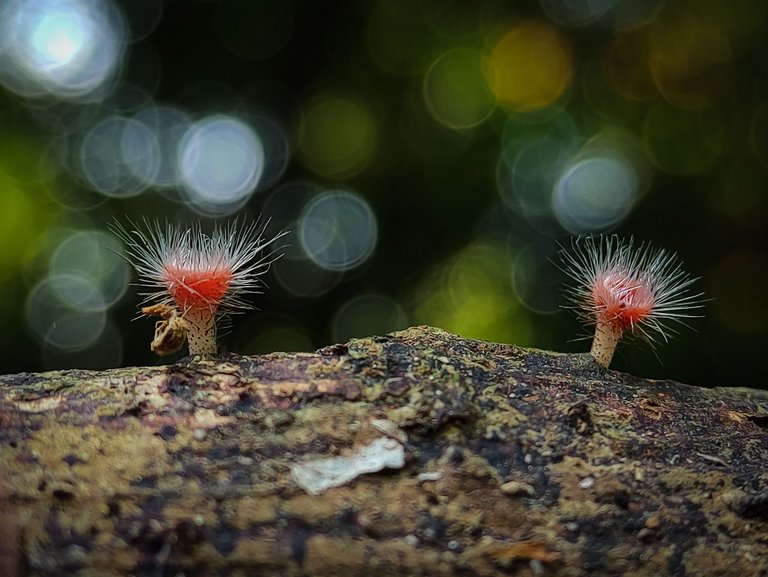 Some juvenile C. tricholoma, where the fruit and stems are nearly identical in size except for maybe the color difference. Even though they are juveniles, they have a lot of hair, resembling a caterpillar's head.
---
| Camera | Xiaomi Poco X3 NFC Smartphone |
| --- | --- |
| Lens | External macro lens |
| Category | Mushroom Photography |
| Processed | Mobile Lightroom |
| Location | Lhokseumawe, Sumatra, Indonesia |
| - | - |