These pics were submitted for the #FungiFriday challenge hosted by @ewkaw.
The most fascinating sight is when there are numerous mushrooms growing in clusters. You couldn't even count them on your fingers since there are so many of them.
The cluster of fairy inkcap mushrooms you can see in these pics was found by me in North Aceh's Bukit Barisan rainforest around three weeks ago. The fractures and tree trunks were infested with fungus. They are not subject to the sun's rays, hence nothing can stop them from sprouting. Time is the single factor that can prevent them from surviving for a very long time. They all wither and dry on their own in just one or two days.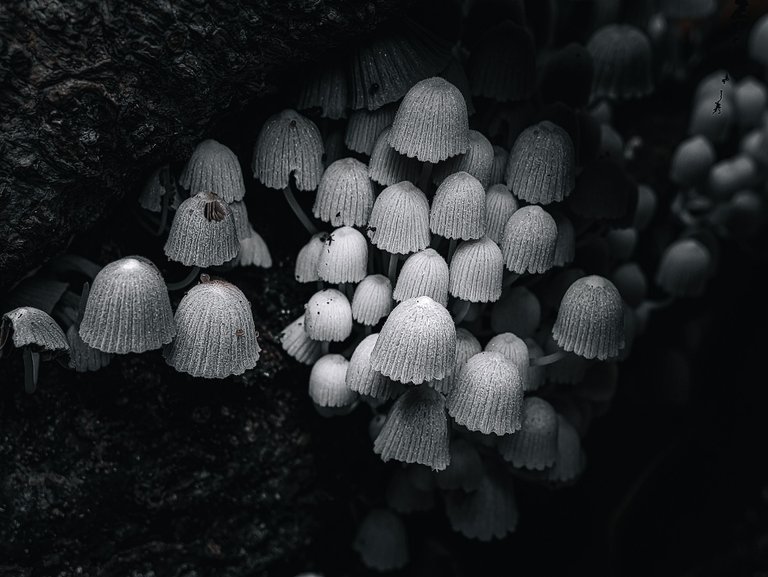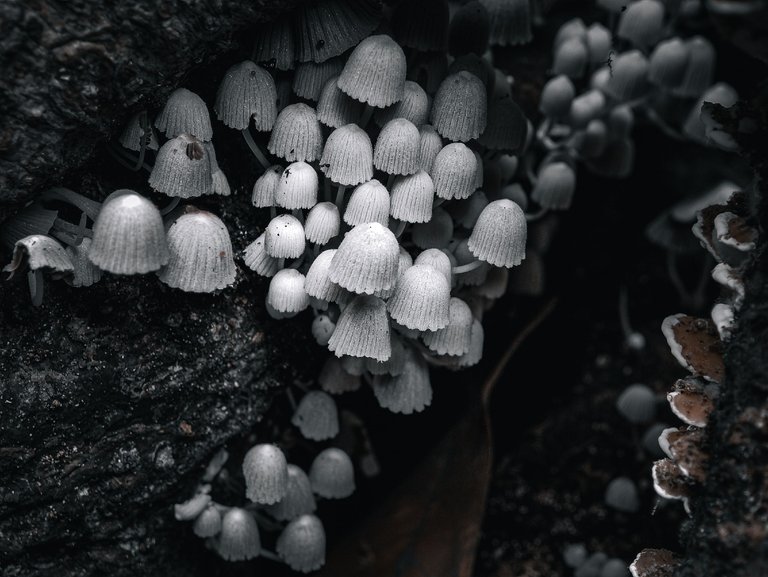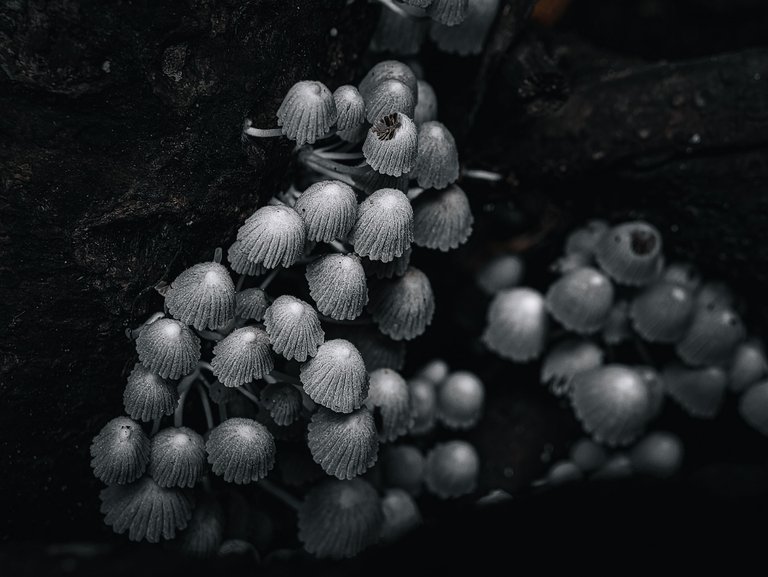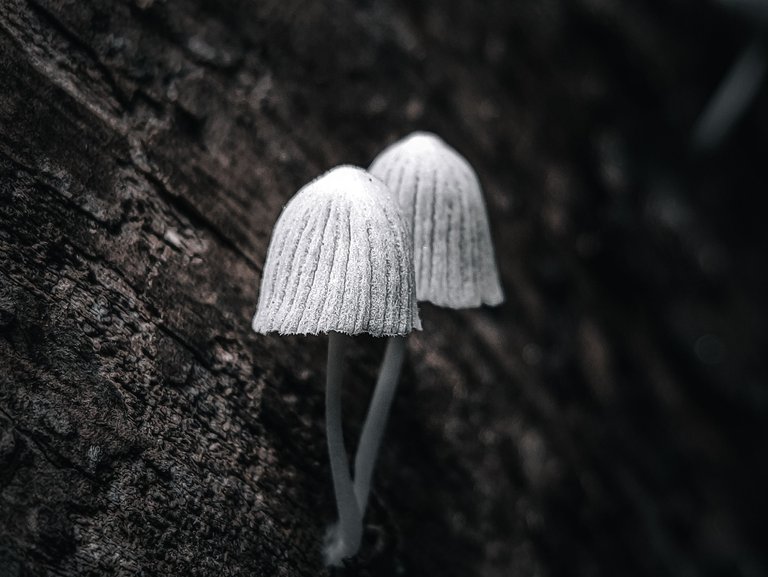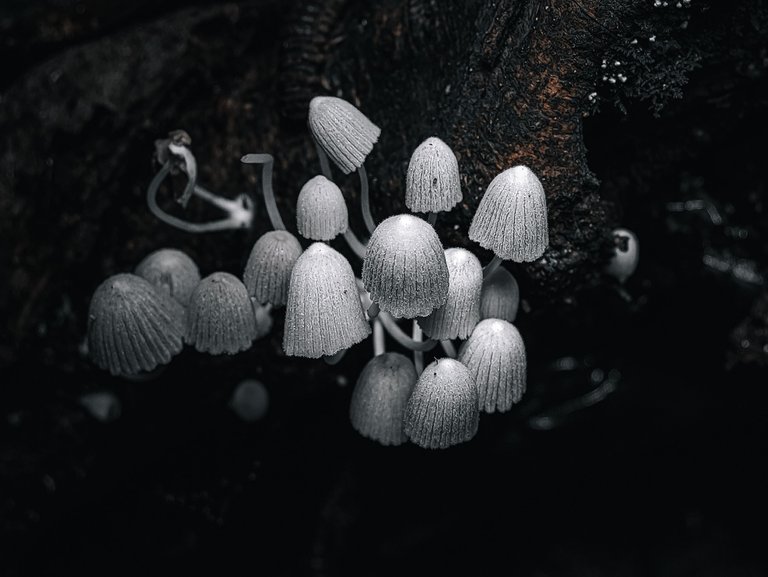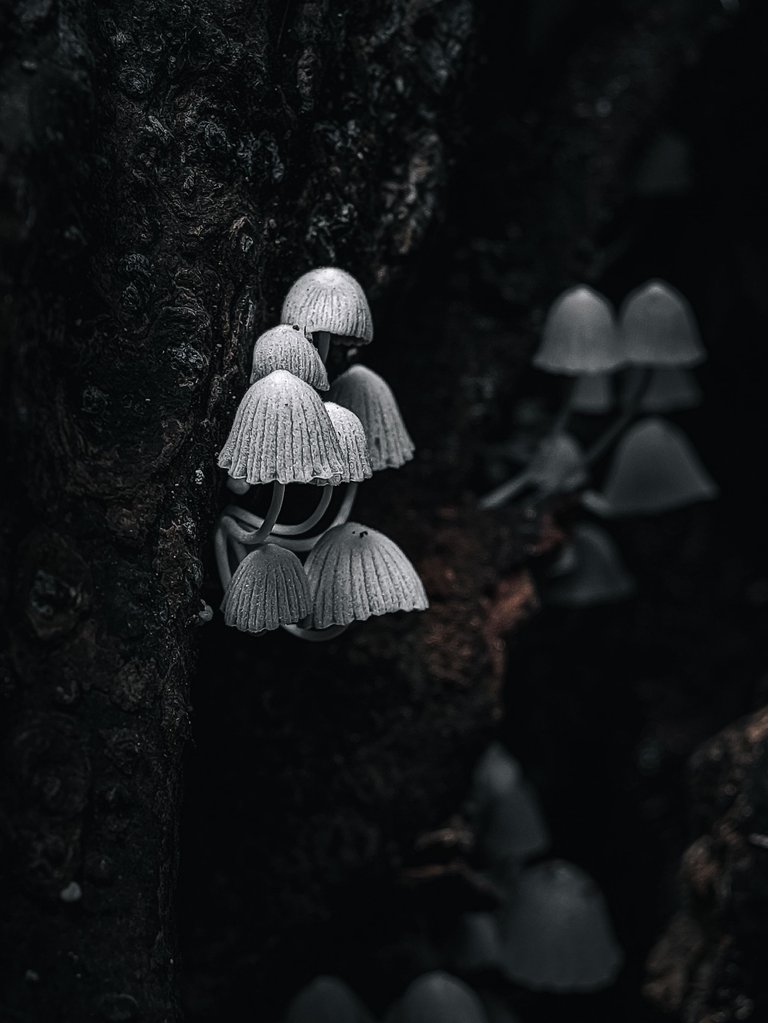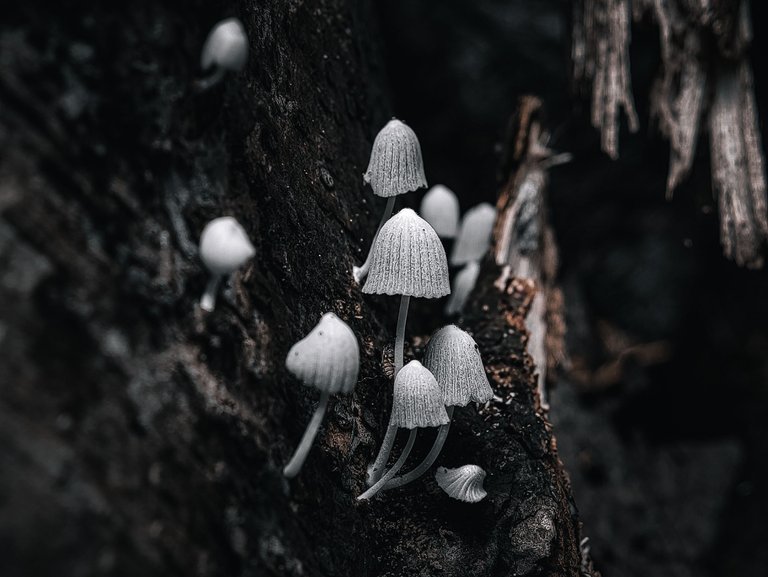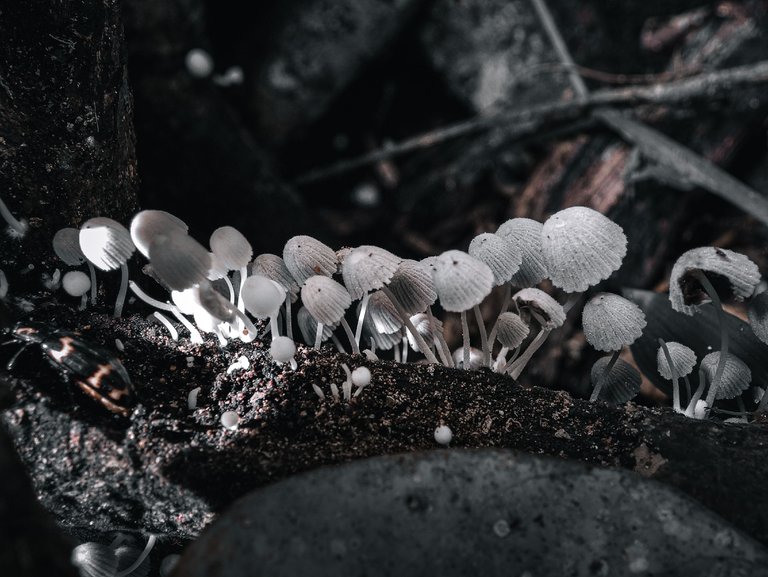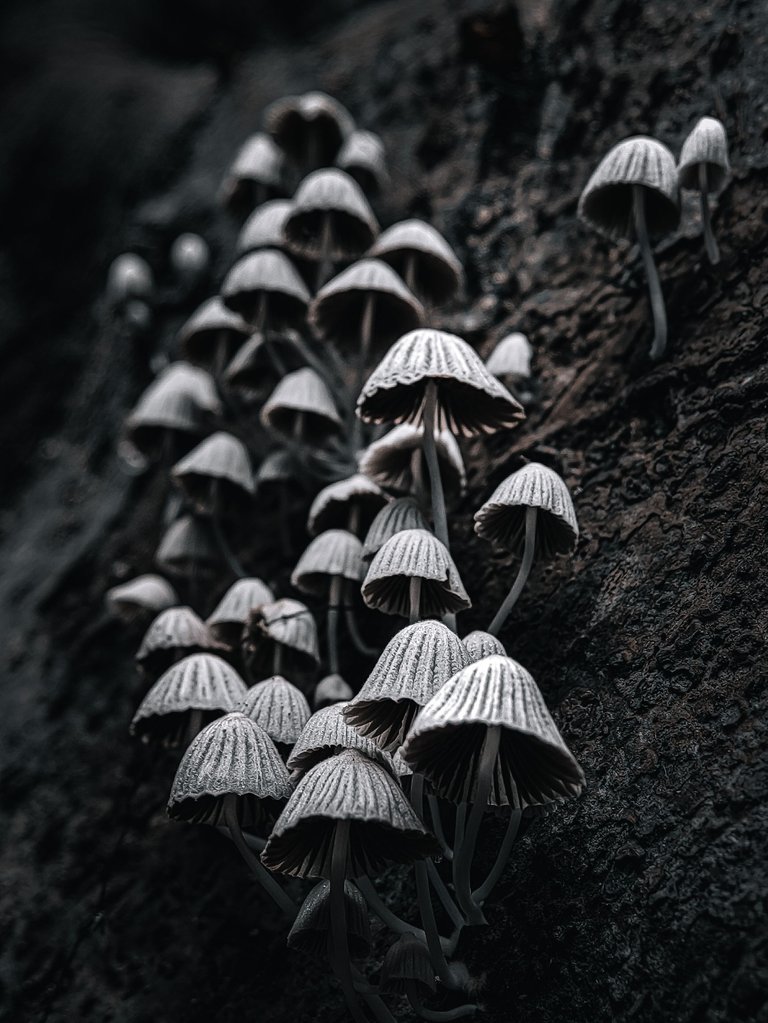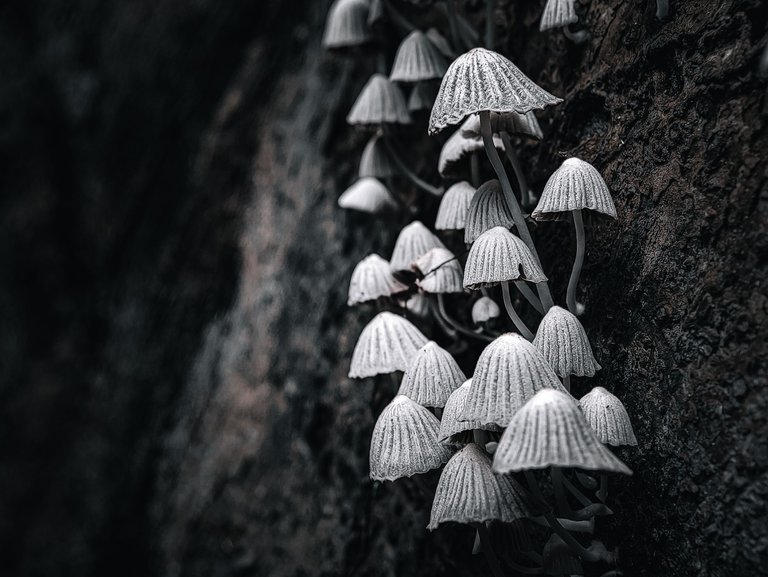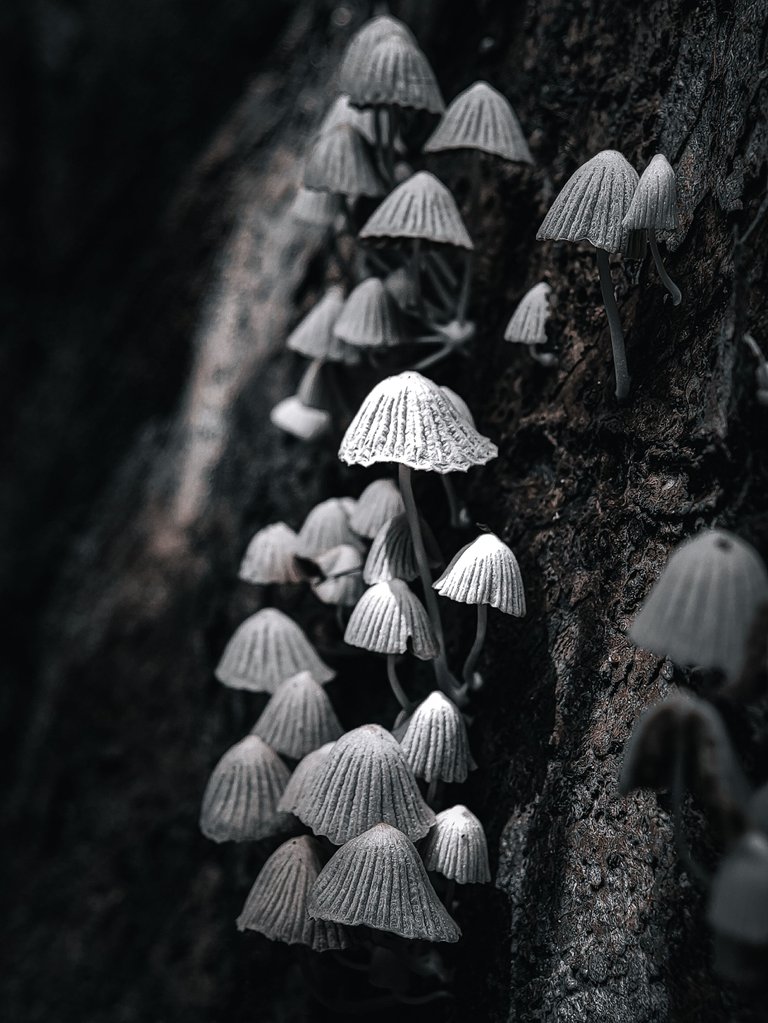 ---
All of the images here are my own work, taken with Xiaomi POCO NFC smartphone and an assembled external macro lens.