This is my entry for the 20th week of #FungiFriday initiated by @ewkaw.
Hot weather has blanketed practically all of Indonesia, including Aceh, over the last two months. The long-awaited rain has yet to come, and I believe one of the reasons for this is the impact of global warming, which has become increasingly concerning in recent times.
Aceh, mercifully, still possesses huge forests, the majority of which are rainforests. In dry weather like today, finding mushrooms in the nearby hills is impossible. If you want to find mushrooms, you may have to put in a little extra work. Of course, by going to the wilderness, far away from the city, for example.
Finding mushrooms in the rain forest, which is usually damp, is not difficult; it only takes a little effort because the hiking track is a little challenging, and you must be careful because there are many wild boars roaming even during the day.
A few days ago, I went for a hike through the rainforest in North Aceh with my friend. Because we were fasting for Ramadan, it was a long and exhausting trek. But at the very least, your efforts will not be in vain.
Several mushroom species were found there, including the woolly oyster (Hohenbuehelia mastrucata) and the juvenile scarlet elf cap (Sarcoscypha coccinea), though not as numerous as during the rainy season.
What do the mushrooms seem like? Take a peek at the images below!
Woolly oyster (𝘏𝘰𝘩𝘦𝘯𝘣𝘶𝘦𝘩𝘦𝘭𝘪𝘢 𝘮𝘢𝘴𝘵𝘳𝘶𝘤𝘢𝘵𝘢)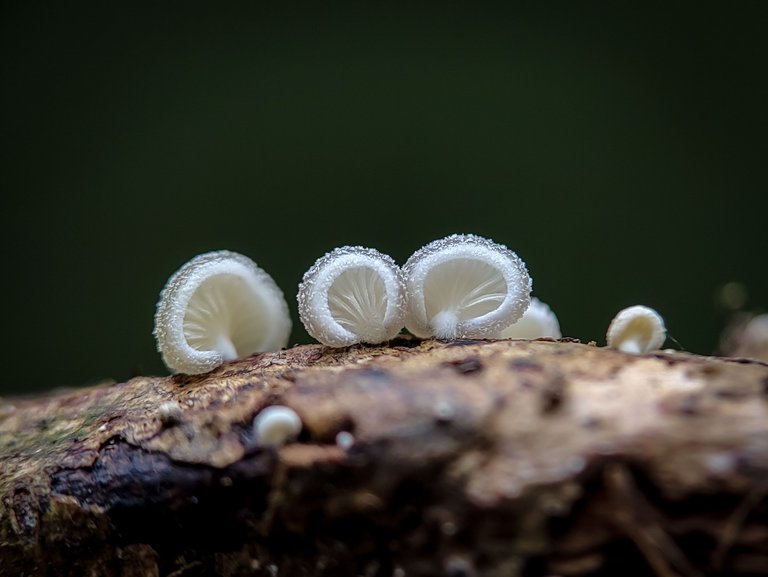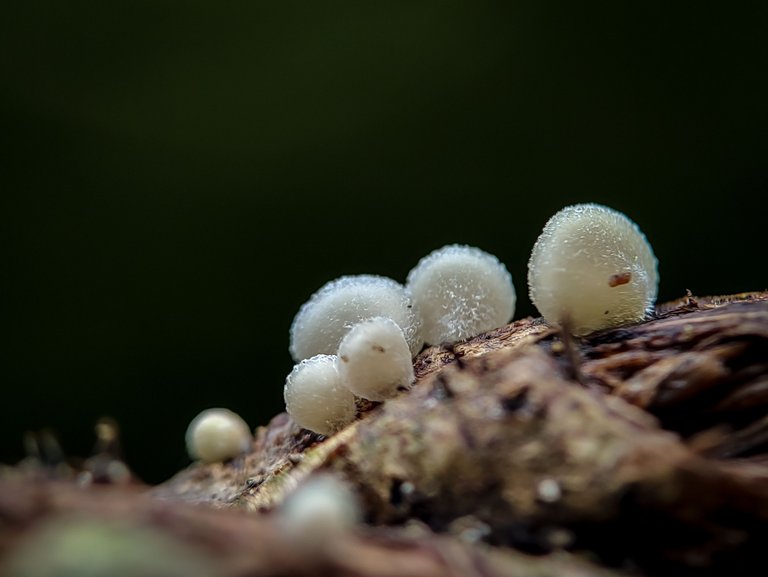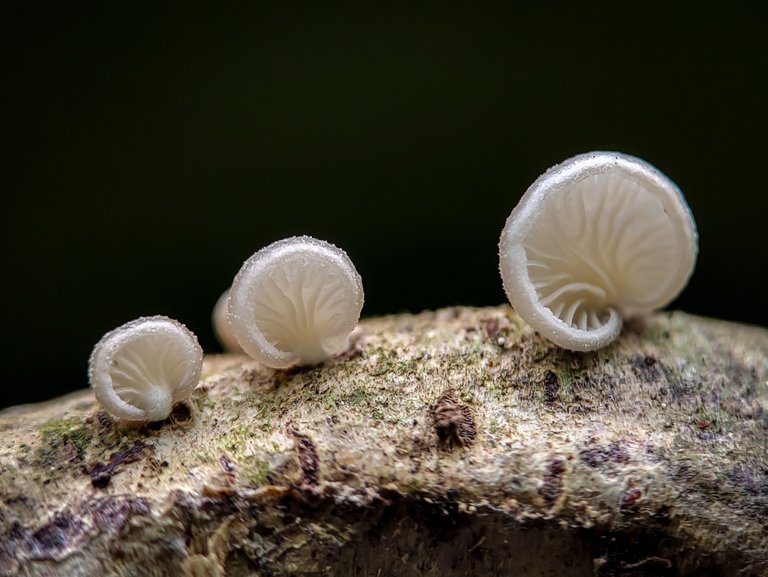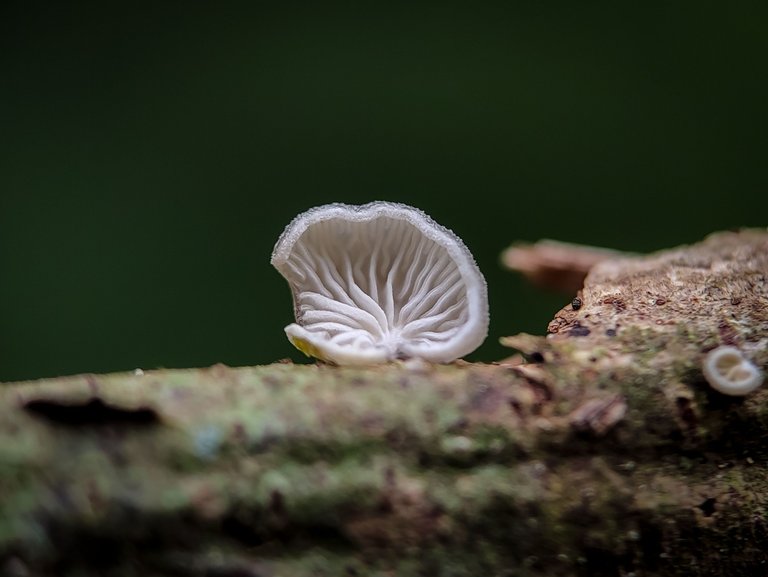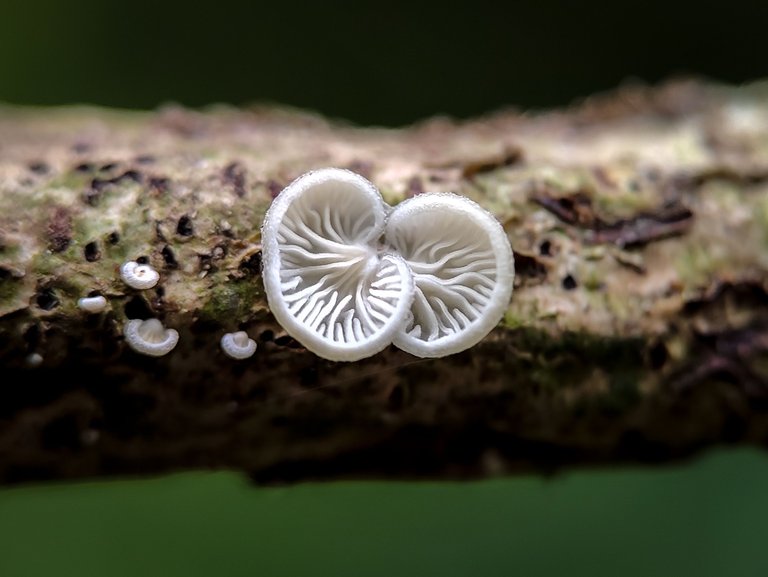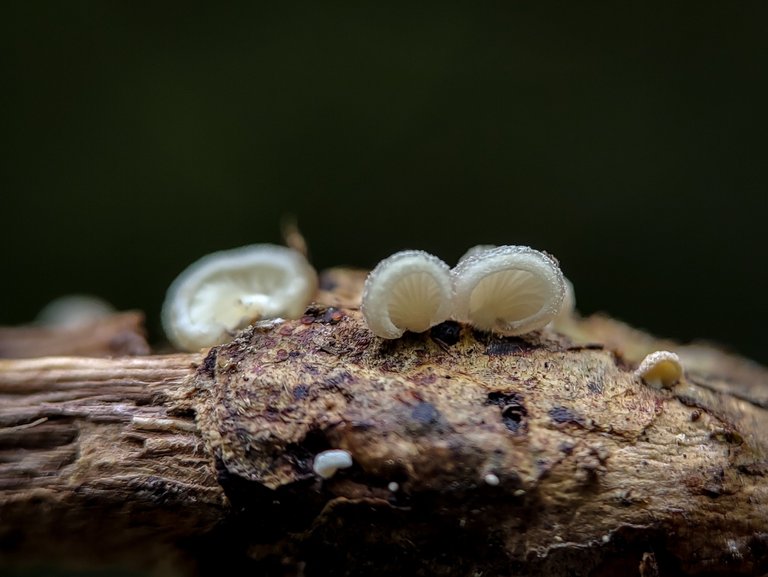 ---
Juvenile scarlet elf cap (𝘚𝘢𝘳𝘤𝘰𝘴𝘤𝘺𝘱𝘩𝘢 𝘤𝘰𝘤𝘤𝘪𝘯𝘦𝘢)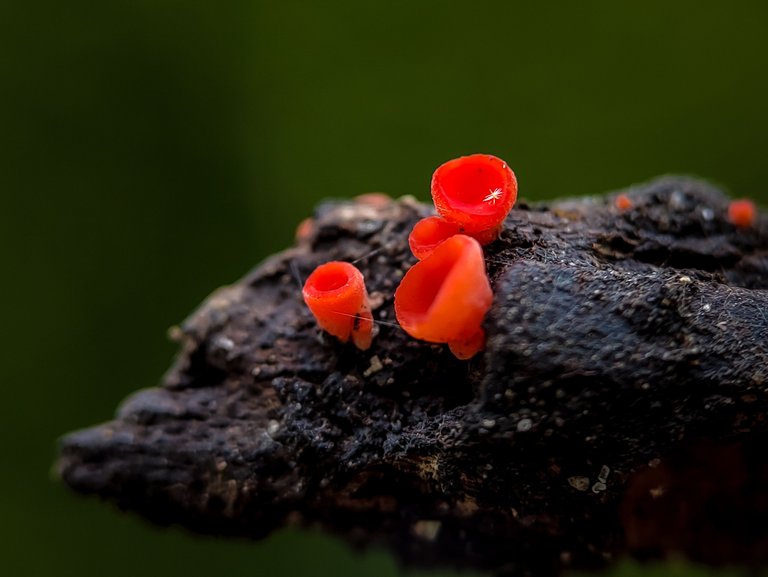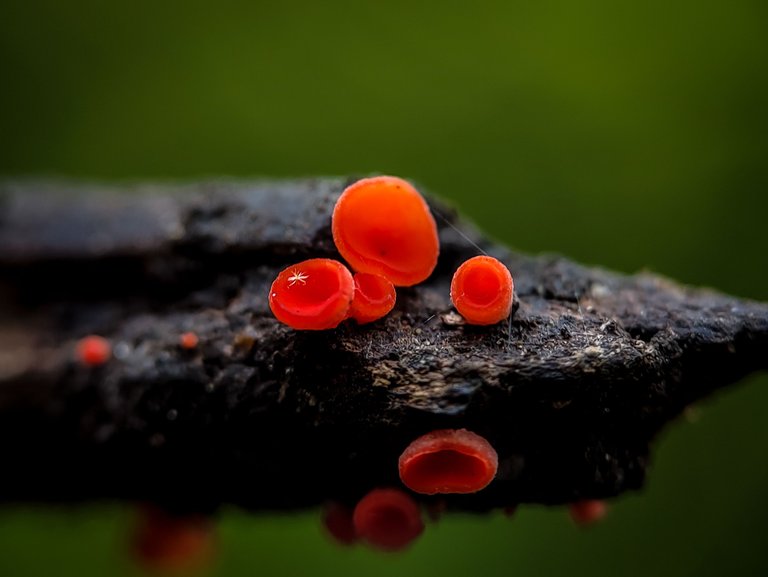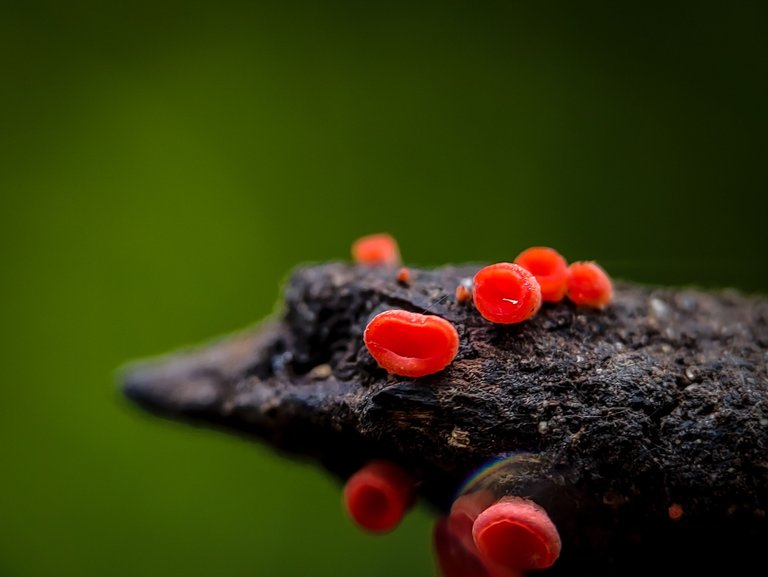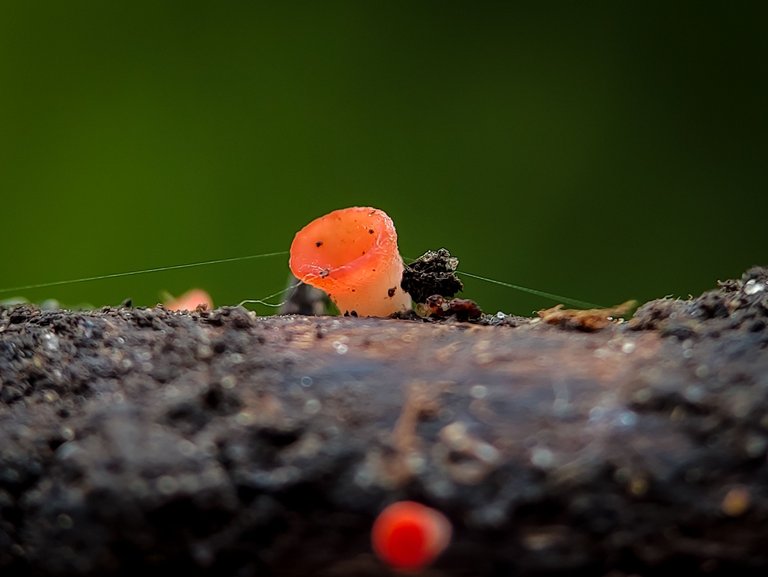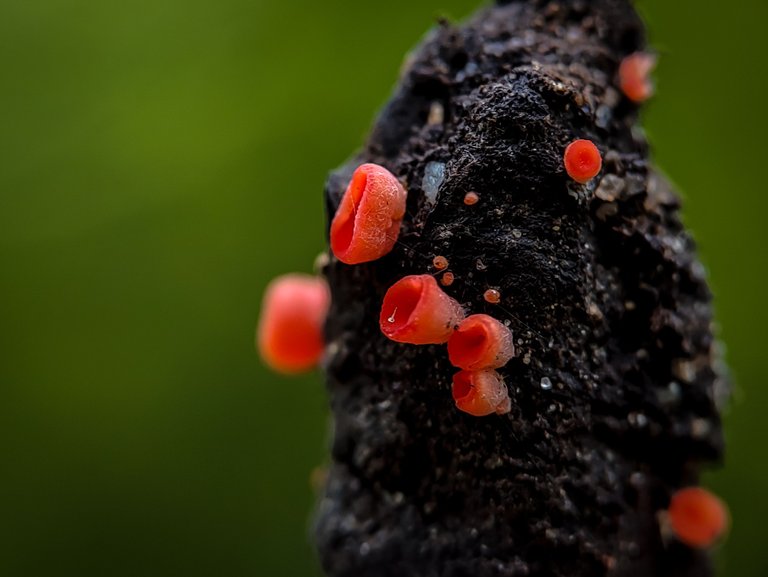 ---
| Camera | Xiaomi Poco X3 NFC Smartphone |
| --- | --- |
| Lens | External macro lens |
| Category | Mushroom Photography |
| Processed | Mobile Lightroom |
| Location | North Aceh, Sumatra, Indonesia |
| - | - |